Today is me and my husband Chris' 5th wedding anniversary! It's kind of nuts how fast time flies by. My marriage is one of the greatest joys of my life. That being said, marriage is by no means easy or fun all the time. It takes so much patience, understanding, openness, letting go, honesty and trust to maintain a healthy marriage. Both partners must be willing to choose each other every day. It requires sticking together through time and the inevitable difficulties that come up in life. I feel so fortunate to have built a solid base of friendship with Chris before we ever got involved romantically. I really believe this helped our relationship in a major way. Of course, not everyone can fall in love with their best friend, but I think there's major value in really getting to know each other and investing time into the relationship before entering into marriage.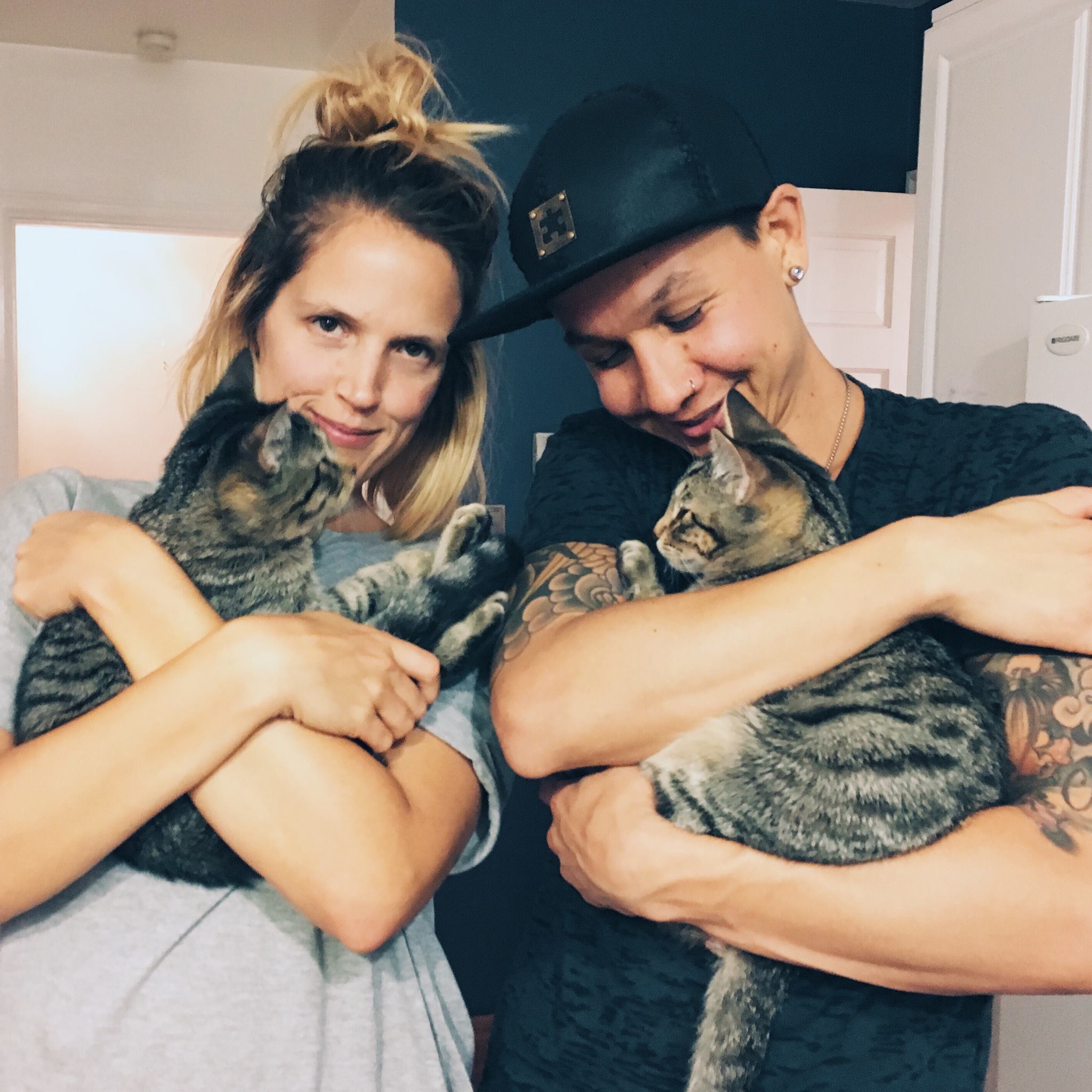 Chris and I met in 2009 when we were living on the same street. My roommate at the time introduced us. Chris was a DJ, so obviously I thought he was super cool, as well as very cute. At the time I was very committed to my boyfriend, so Chris and I were just fast friends. We would have dinners occasionally and he would share new music with me. In 2011, we both were looking to move out of our houses, so we decided to get a shared house along with my best friend Hannah.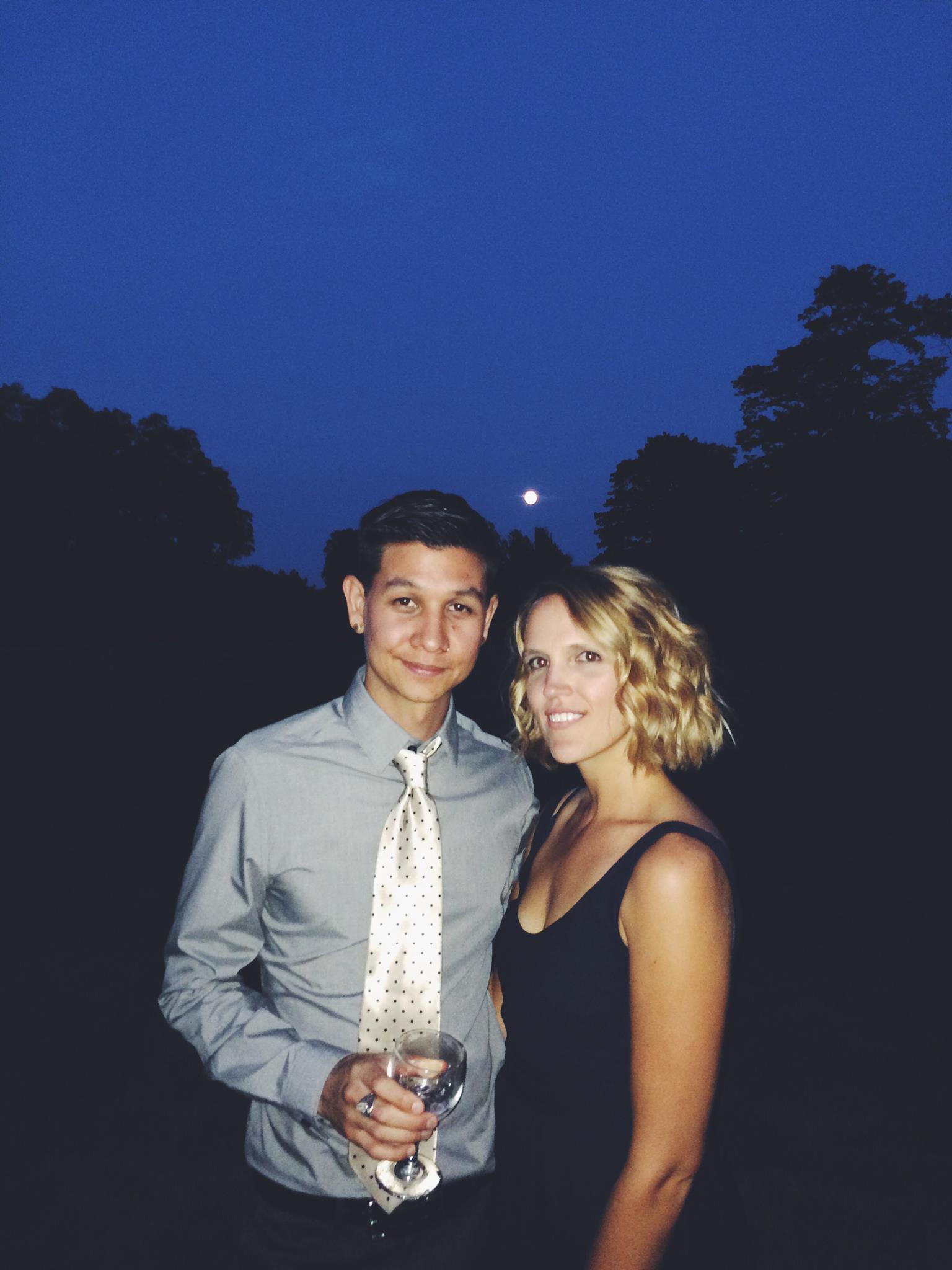 We all lived together in our house on NE Skidmore for about 1.5 years. During that time, Chris and I really got to know each other. We definitely had many moments of bickering and arguing over stupid stuff like whose turn it was to clean the kitchen. Chris was also there for me during some of the hardest moments of my life. Particularly, when I found by way of ending up in the hospital for 8-days with a horrible STD that my boyfriend of 4.5 years cheated on me. This experience was the most traumatic of my life. I was completely heartbroken, living in a bubble of shame, unable to walk for a month and in the worst physical pain of my life. I remember Chris coming to visit me in the hospital with a homemade quinoa and kale salad and a big coffee table photography book to keep me entertained.
Needless to say, my relationship with my ex ended not long after all that. Around the same time, Chris broke up with his then girlfriend. Nothing happened right away. But our best friend Hannah saw a spark and a few months after both my and Chris' relationships had ended, she gently nudged us both. It was so sweet that she saw how great we were for each other and decided to try her hand as match maker. I remember the first time she mentioned it to me, I gasped, "Chris?!? No way. He's like my brother." But after she planted the seed, I began to look at Chris with new eyes. I realized that I did really love him. Chris and I talked and decided we wanted to try dating. He asked me out to a nice dinner at Ned Ludd (where we ended up having our wedding reception), and I gladly accepted. I'll never forget our first date. We had a completely honest conversation where we were both able to express our fears about getting romantically involved after years of friendship and how important it was for both of us to be completely honest as we started this dating process. But mostly, we were both super smitten with each other and excited to be taking this leap. We went home watched Romeo and Juliet and had our first kiss. Major fireworks!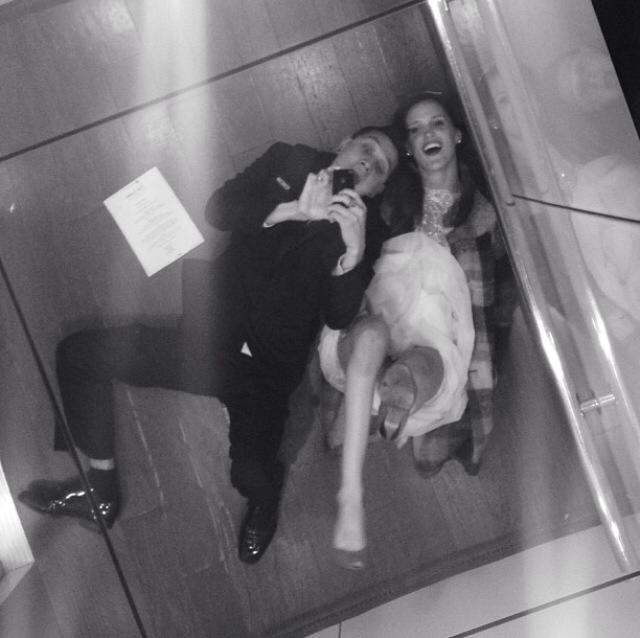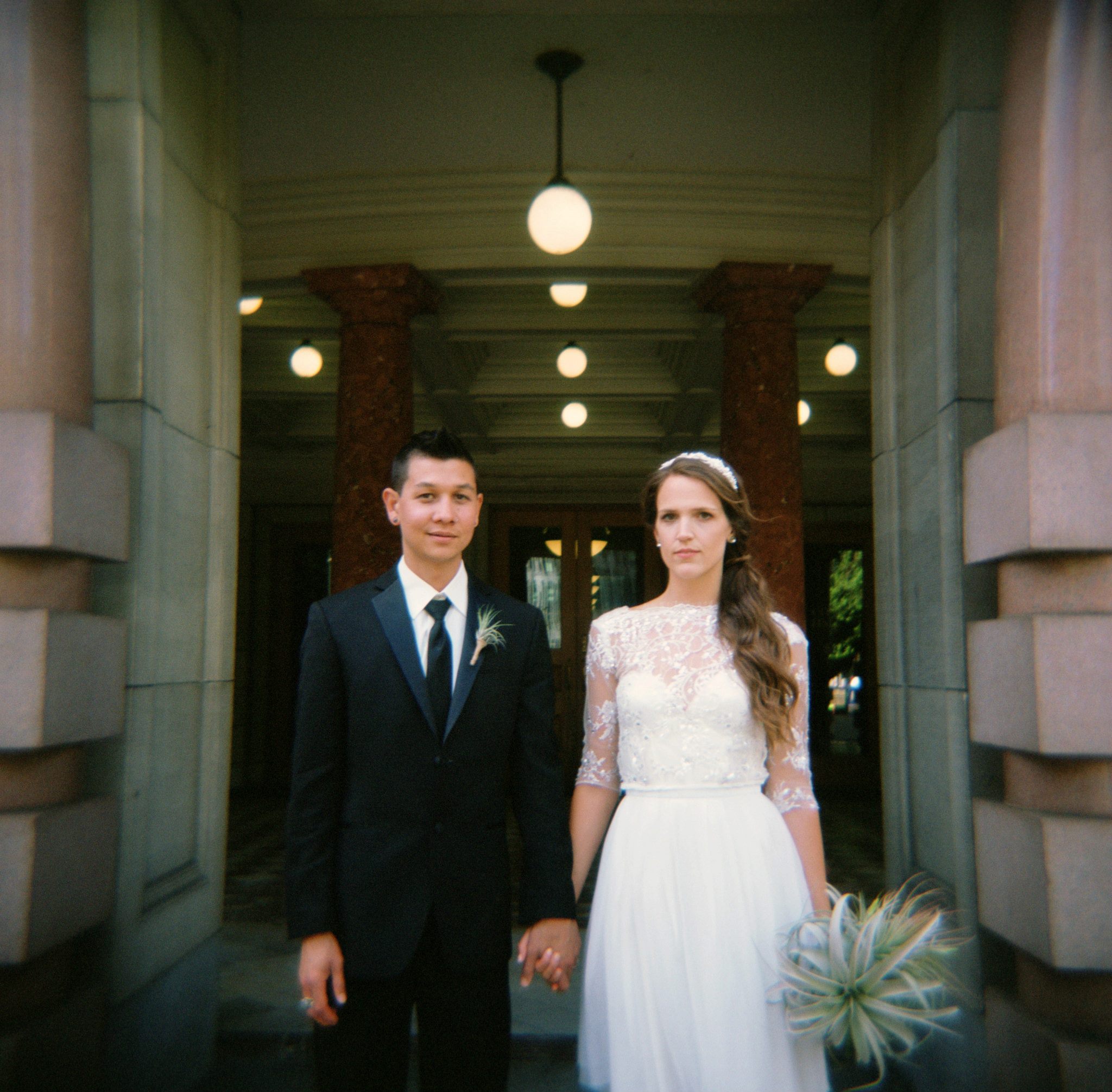 6 months (yes, that fast!) later, we got married in Portland surrounded by 20 of our nearest and dearest family and friends. Our wedding was a dream come true. We spent the week before our wedding in Kauai and came back to Portland 2 days before the wedding. It was so nice going into our special day completely relaxed from our vacation. Since we had such a small wedding, we had a second wedding at Burning Man with 150 friends and strangers 4 months later. What a freaking blast!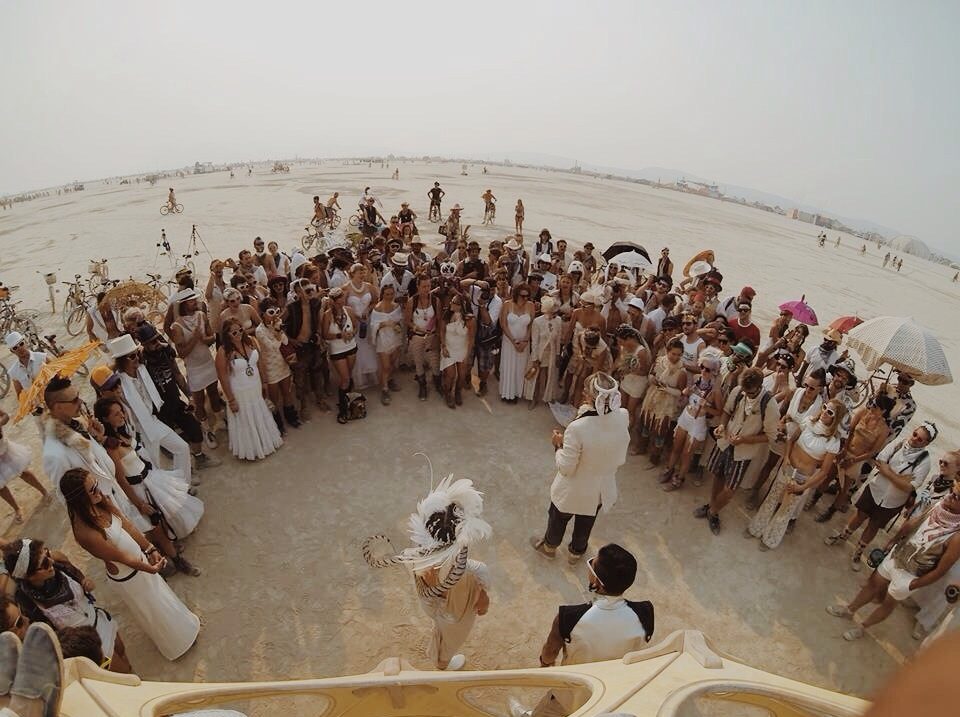 I would say the first 2 years of our marriage were the toughest so far. It took us time to get used to being married. There were a lot of things that came up. I was young (only 26) and still figuring out my place in the world and what I wanted to do with my life. Chris was 30, but it took him longer to get used to having a wife that he needed to prioritize after so many years of being single.
Chris and I are both super ambitious and creative people. He has owned his own business for the last 10+ years and was a major inspiration for me to start my own business. Chris is a designer and screen printer. His clothing company is Rythmatix, and he also does custom work for different clients around the world. Chris is absolutely the most driven person I know. His passion for doing what he loves is a constant source of inspiration to me. Sometimes there are difficulties with both being creative entrepreneurs, but overall, since we both love our work and have the flexibility to do what we want, it really works for us.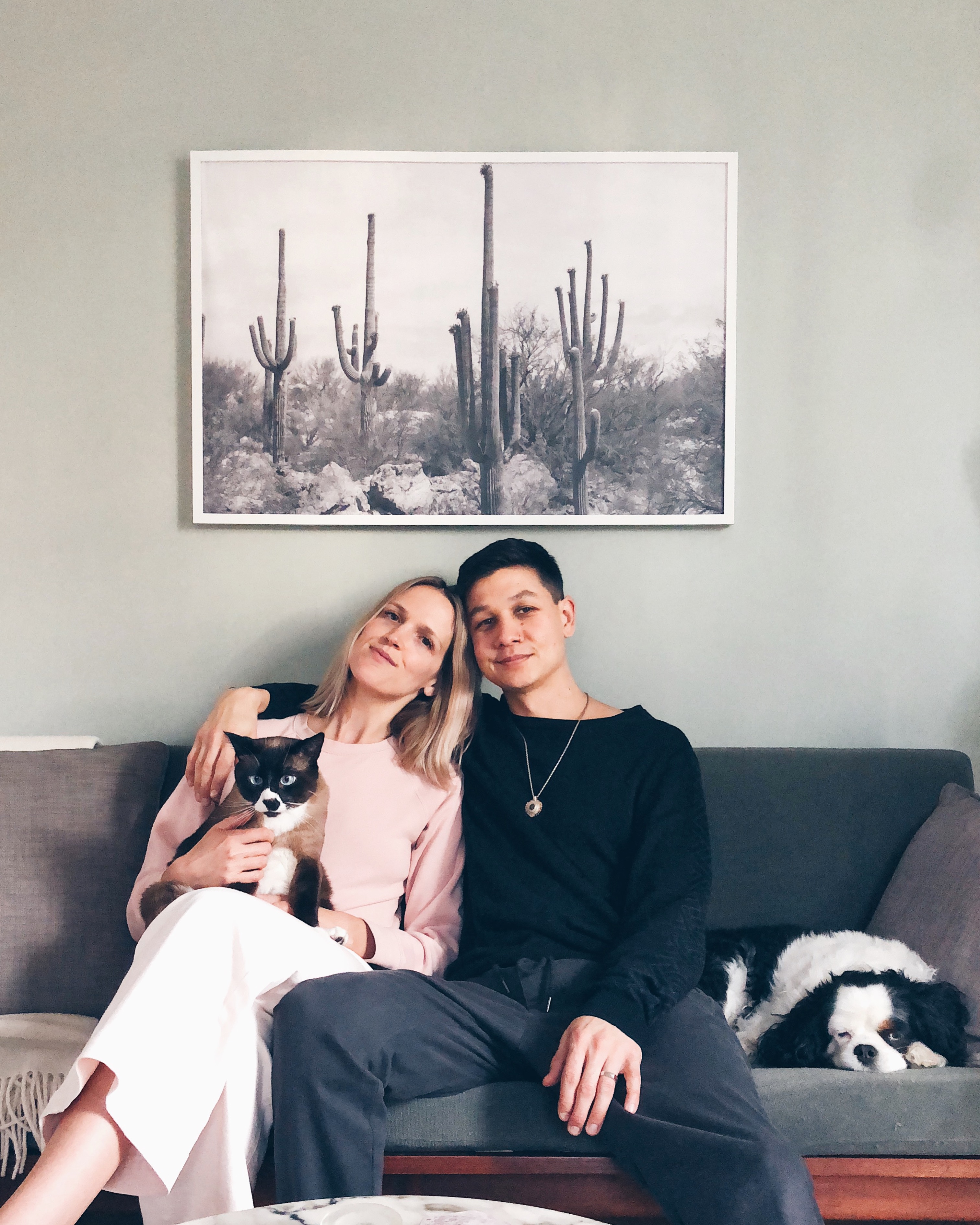 In our marriage, we value independence. We both have strong passions and relationships outside our marriage. We by no means do everything together. And we don't get upset when the other person wants to go out with their friends or do an activity on their own. I think independence is one of the healthiest ways to sustain a long term partnership. Jealousy and fear always lead down the road of mistrust and obsessiveness. Another thing both Chris and I value is fun and sense of humor. We love joking around and making each other laugh. It's one of the main pillars of our relationship. Being able to be silly and have fun together makes any experience an adventure.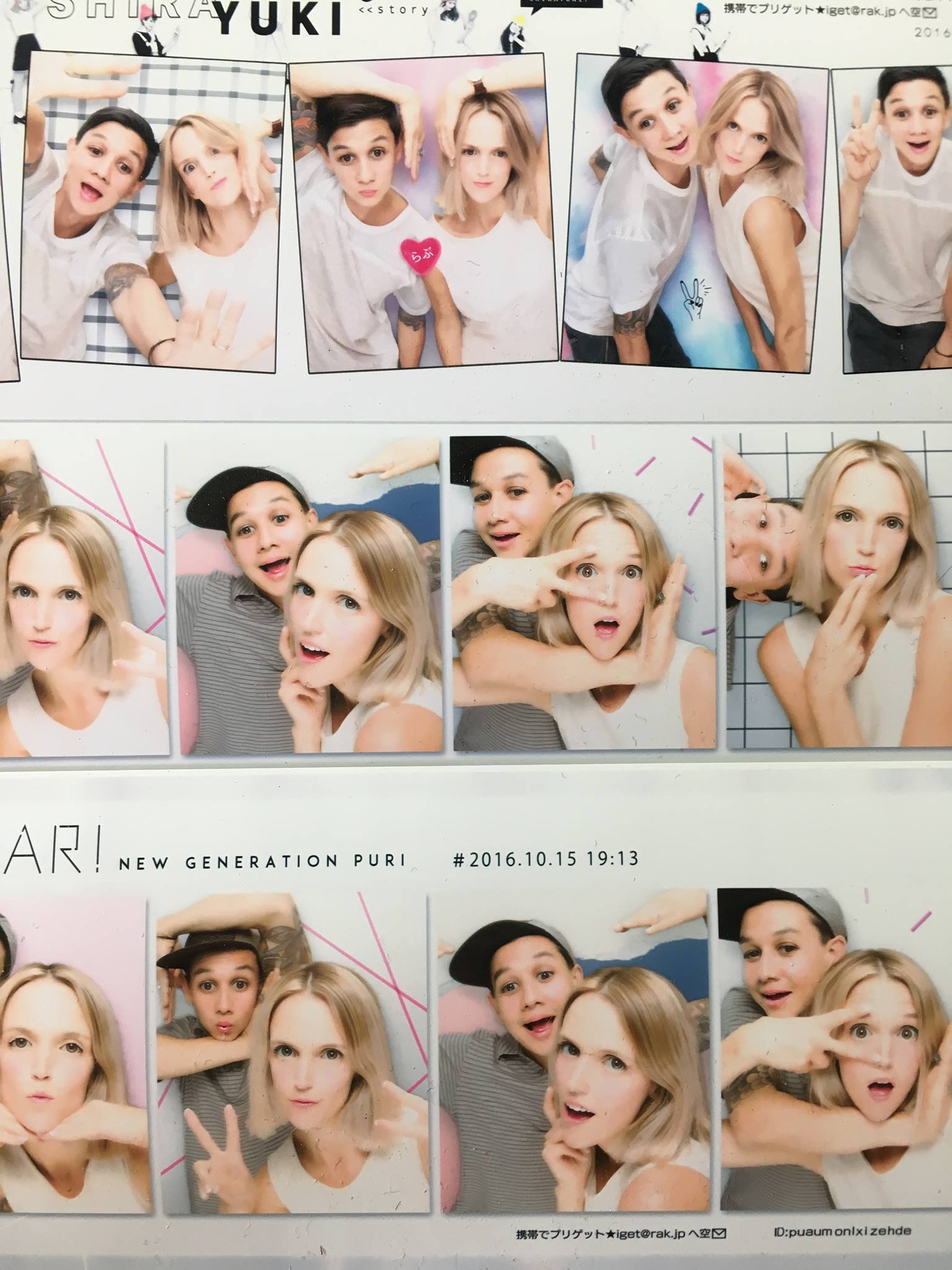 Ultimately, no marriage or relationship is perfect. As wonderful and ideal as things may appear from the outside, there are and probably always will be flaws to accept and hurdles to jump over. We are all such beautifully imperfect humans and when we come together in a relationship it's really about learning to love each other for all the bright light and all the darkness that comes with. It takes hard work and dedication and the willingness to keep being vulnerable, open and trusting as time goes on. It's easy to run when things get tough or when we feel uncomfortable, but the magic truly happens when you stick it out, work through the mess and refind the light together.