IT WAS ALL A DREAM! Wow. I could have never anticipated how much our trip to Italy would exceed my expectations. I feel SO grateful for the opportunity to travel to Italy, stay in all these amazing places and eat my way through the country with my best friend and love. I worked really hard last year, and this trip was absolutely a splurge and celebration of our 5-year wedding anniversary and our successes in our careers. I've definitely done lots of budget traveling in my life, but this trip was not that.
This guide is just a small sampling of all that Italy has to offer. There is so much to see, do and eat in this country, so I encourage you to go out and enjoy all of it! We just barely scratched the surface. I'm sharing all the places we stayed then mostly places to eat with a few places to shop and things to see. I didn't really include any of the tourist sites because those are pretty easy to research on your own. Here are some of my top general tips for traveling in Italy:
+ Make reservations ahead of time! Most restaurants get completely booked every night, so if there are places you really want to go, make sure to reserve ahead.
+ Buy tickets to tourist sites online ahead of time. This allows you to skip the (sometimes 2-hour) lines. Not to mention, some places only let in a certain amount of tourists a day.
+ If you go to Puglia, rent a car! It's easy to get around by car in this region, and you will be able to see so much more. I paid a per-day-rate for data through AT&T, so we could use Google Maps on days we were driving.
+ Pack light!!!! Can't stress this one enough. In case you missed it, check out my blog post on packing.
+ Meals in Italy usually last at least 2 hours, so relax, enjoy and eat slow. After you're done eating, "fare un giro" as the Italians say! It's all about the walking in Italy. Gotta keep those legs moving when you're living on a diet of mostly pizza and pasta.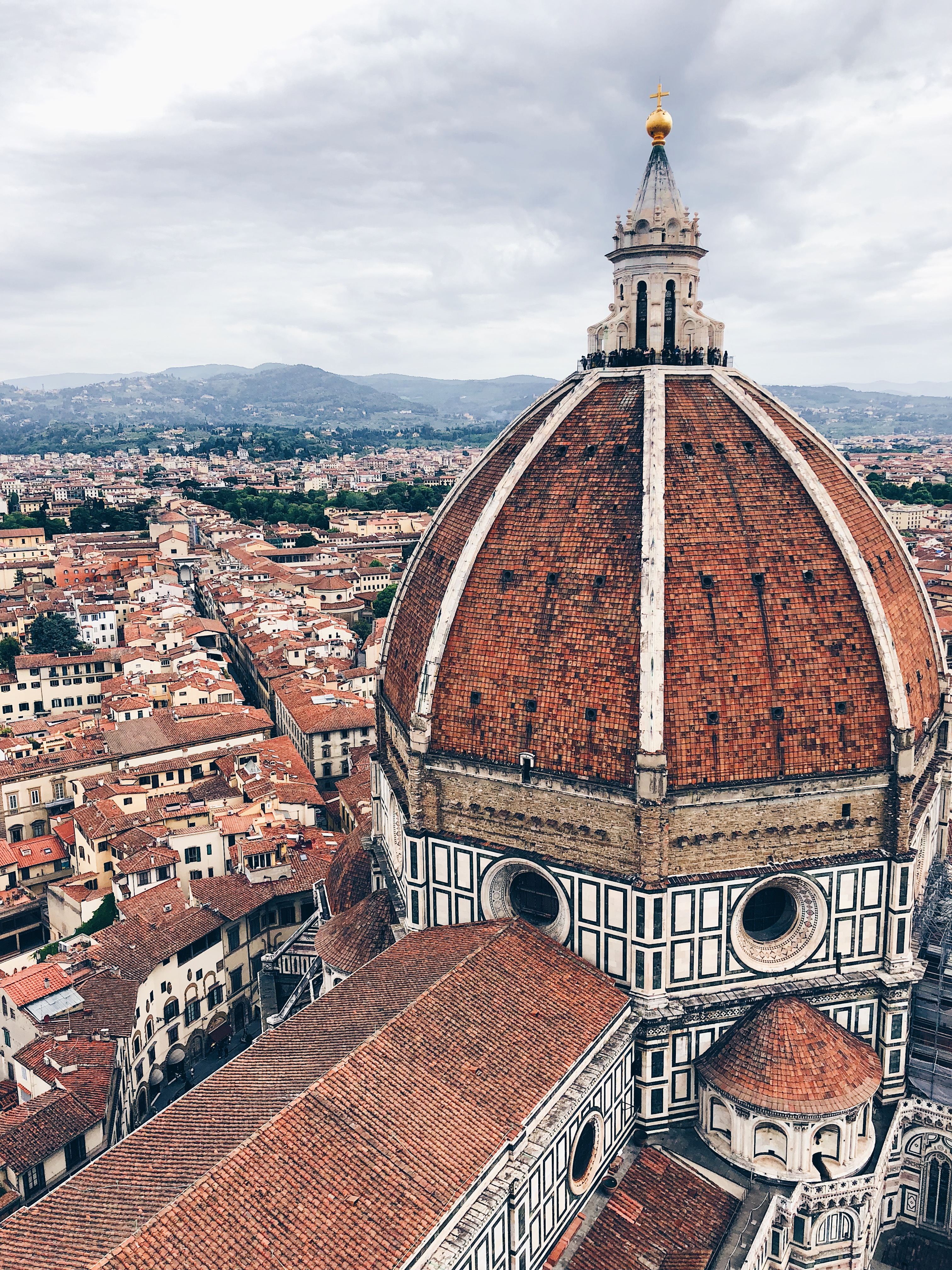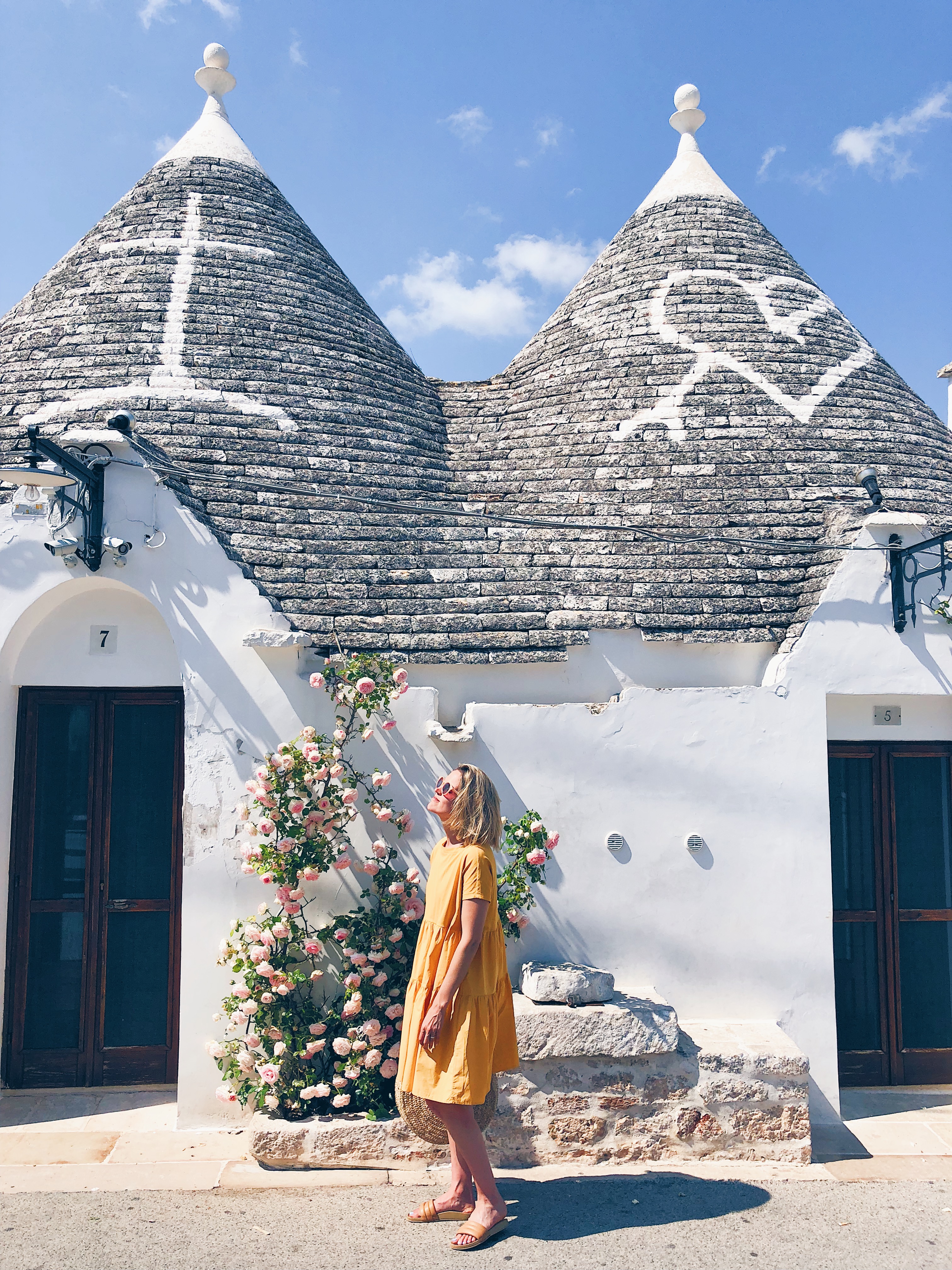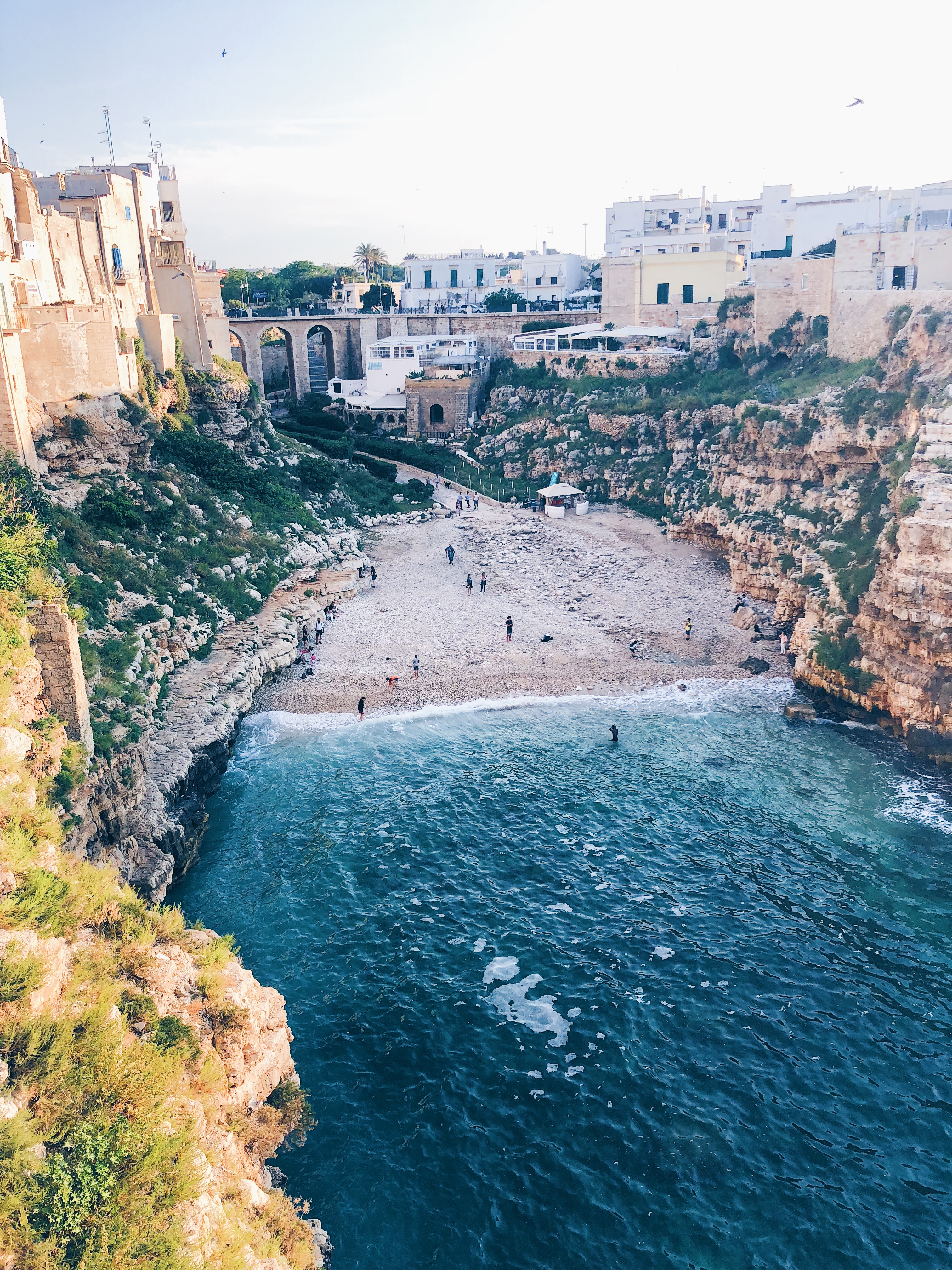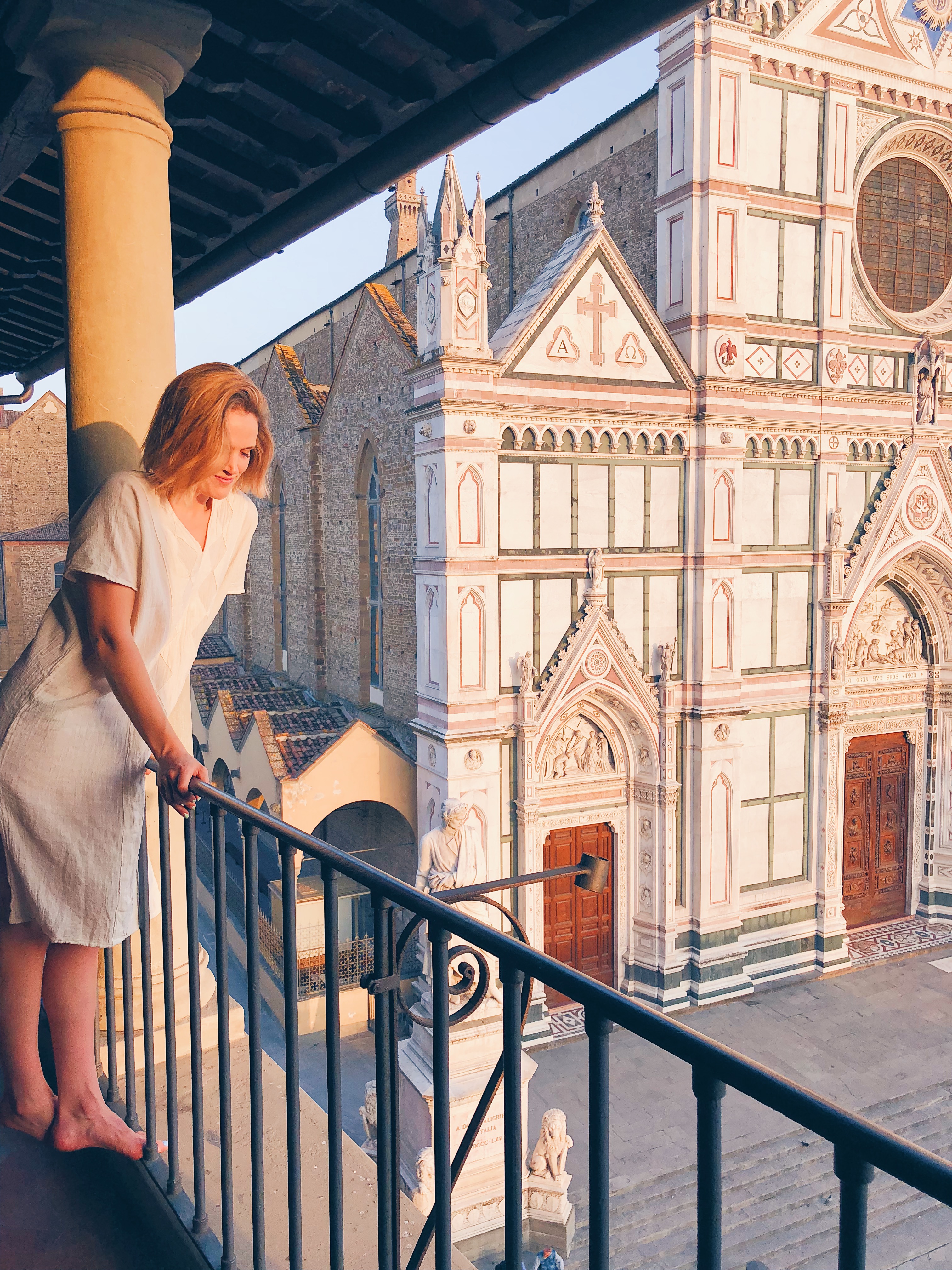 PLACES WE STAYED:
+ This cute Airbnb in Rome is where we spent our first 2 nights in Italy. The neighborhood isn't the best of the best, but it's a 10 minute walk to Termini Station (why we stayed there) and the apartment itself is super cute!
+ This is the place we stayed the entire time we were in Florence. The view from the private balcony (see above photo) was definitely one of the highlights of our time in Florence.
+ Lecce is such a magical city. We only stayed 2 nights, but wish we stayed longer. We loved staying at Luigi's place, and he was the best host ever.
+ This country house doesn't have wifi, and it definitely had its rustic charms (electricity went out and water went out both at separate times while we were there), but overall it was AMAZING to be in the middle of nowhere on this gorgeous property. The details of the interior are just gorgeous, and there's a POOL!
+ It was a dream to stay in a trullo in Alberobello, and Valentina's place was absolutely incredible. The property around the trullo is one of the most gorgeous I've ever been on. Martina the cat that lives around the property was one of our favorite parts about Alberobello.
+ When I stumbled across Masseria Moroseta on Instagram last fall, I knew I had to stay there. This place is a literally a dream. The time we spent here was by far our favorite part of the whole trip. Giorgia's food is insanely delicious, and every little detail of our stay was just perfect. We are already scheming our next trip back here.
+ We ended our stay at this cute apartment in the Travestere neighborhood of Rome. Very, very prime location for touring Rome.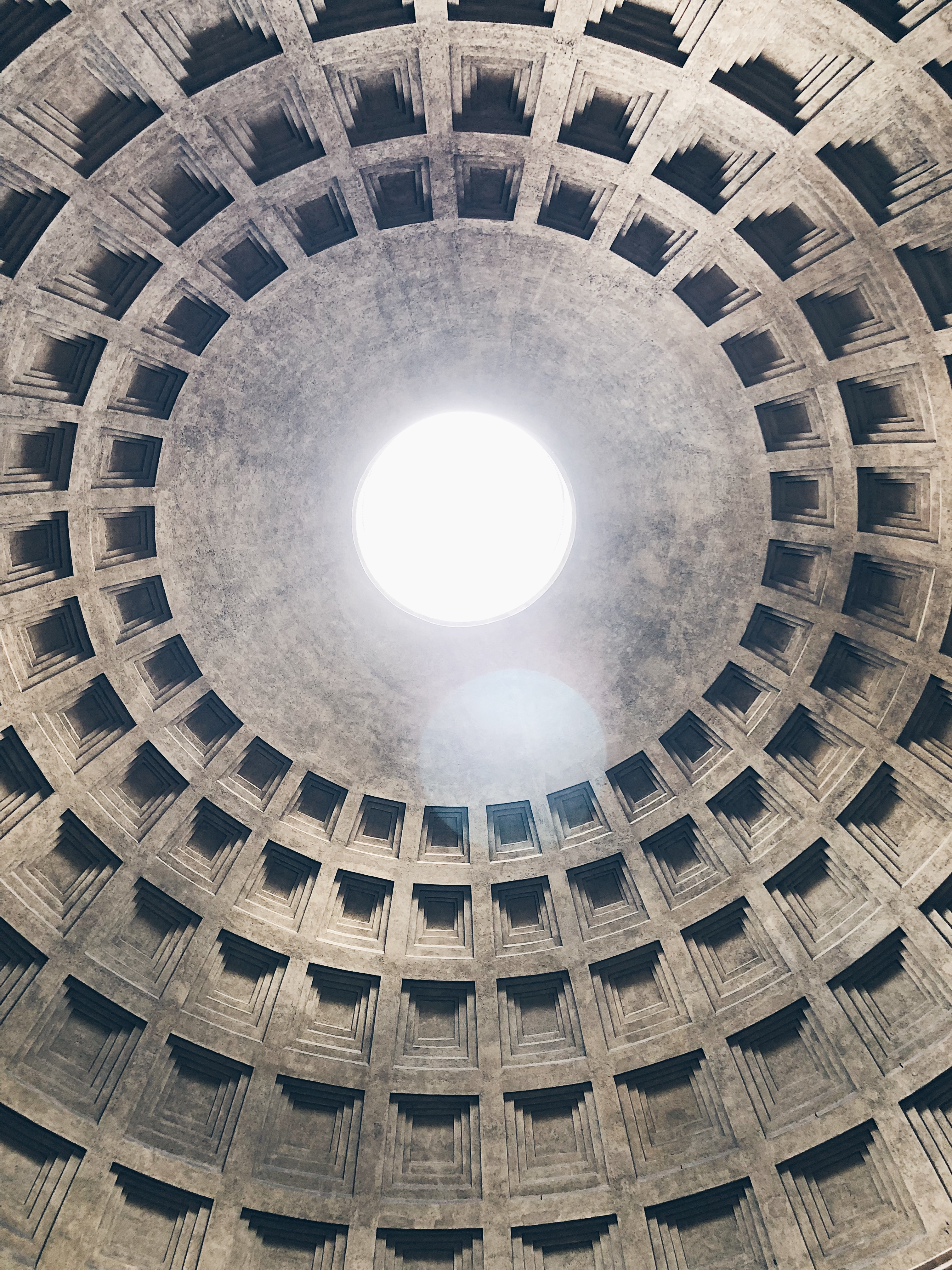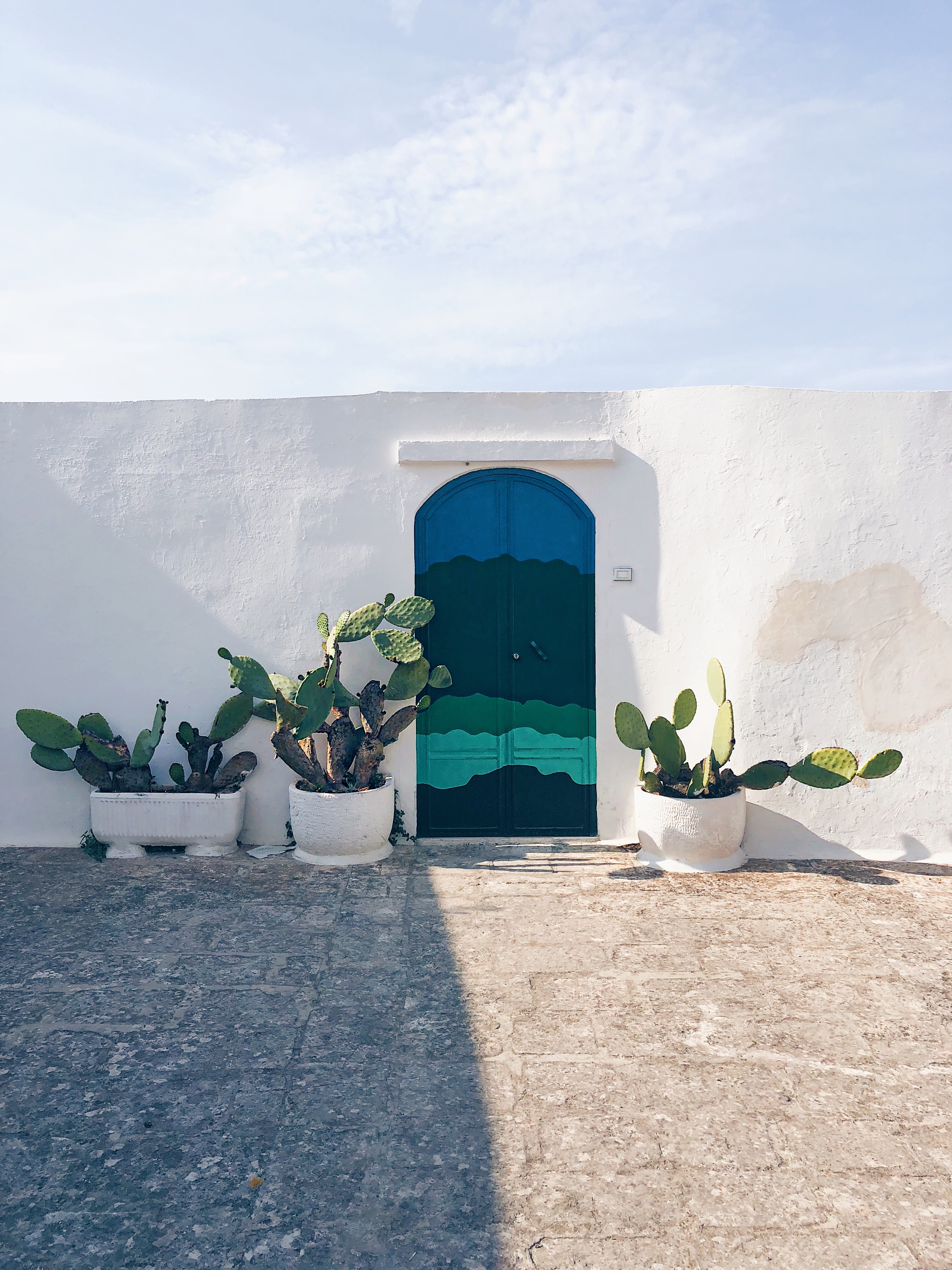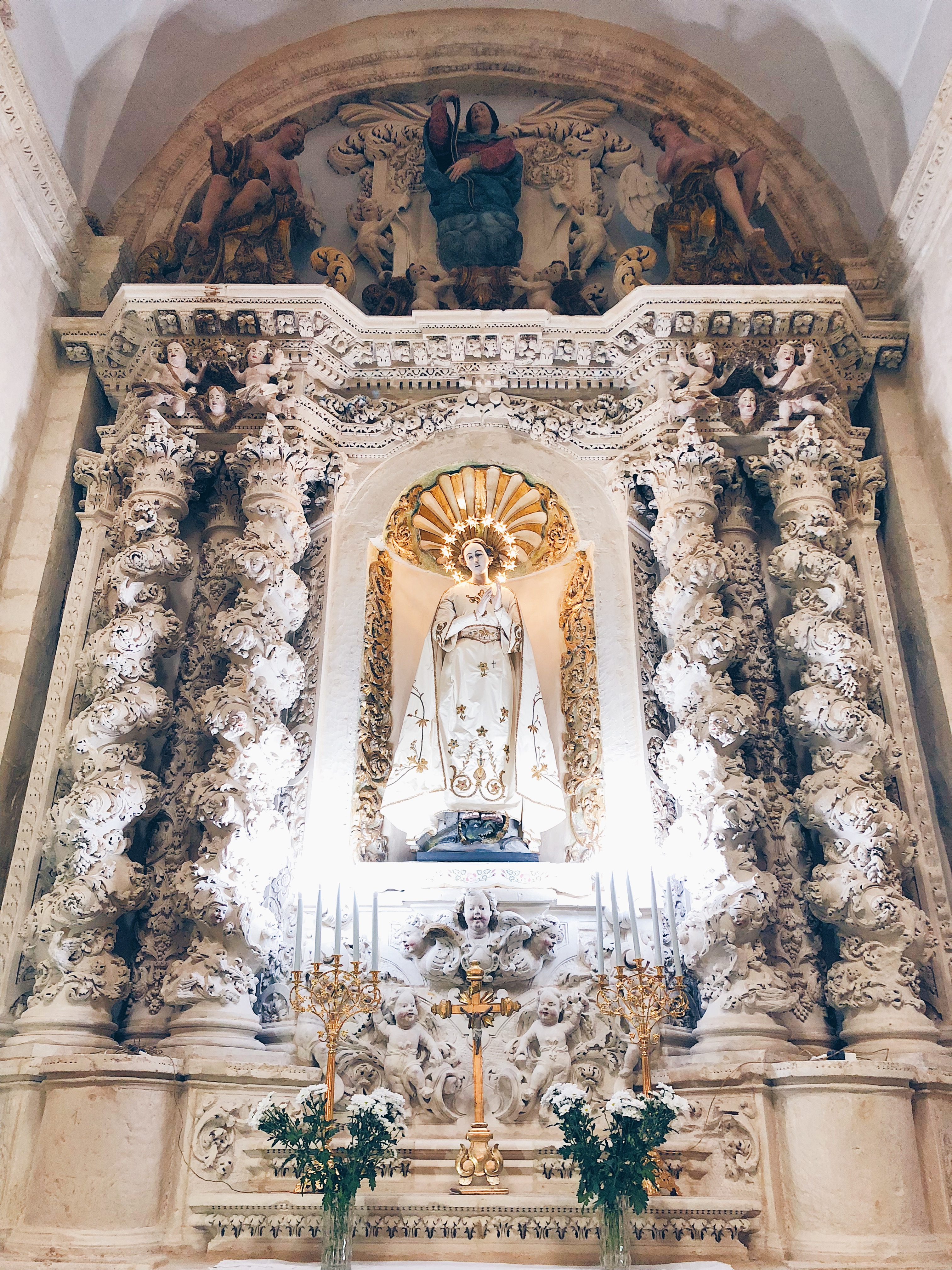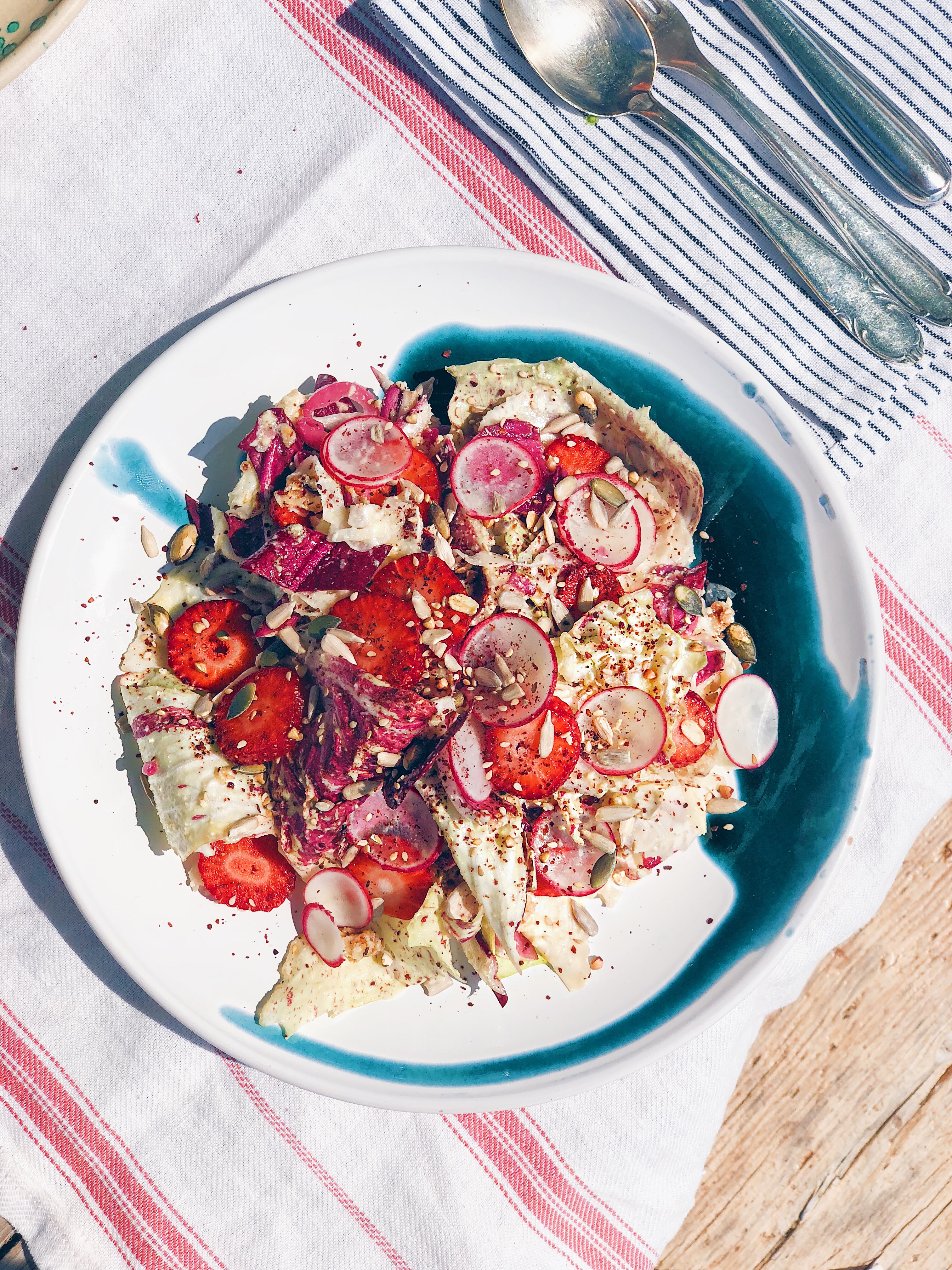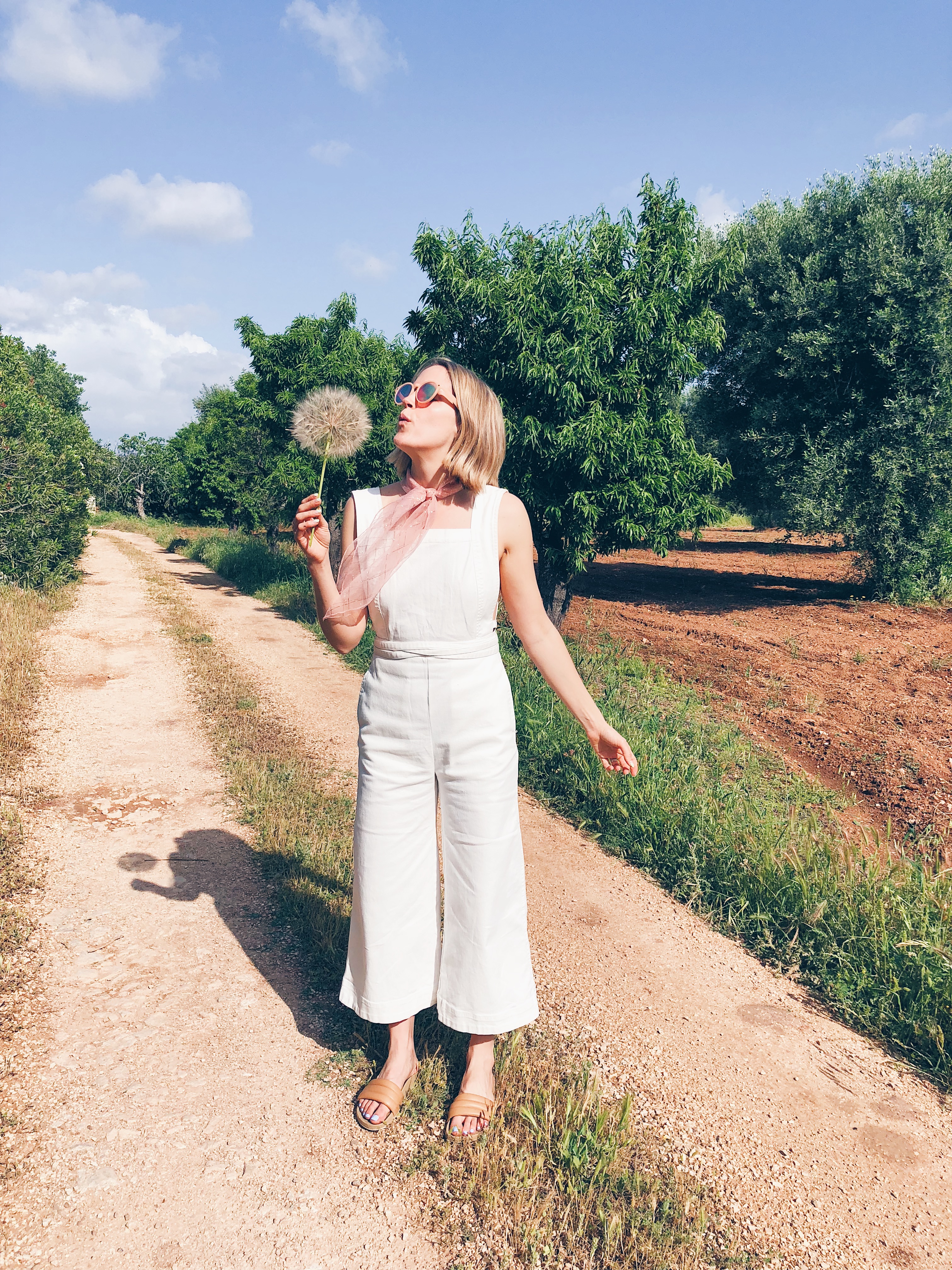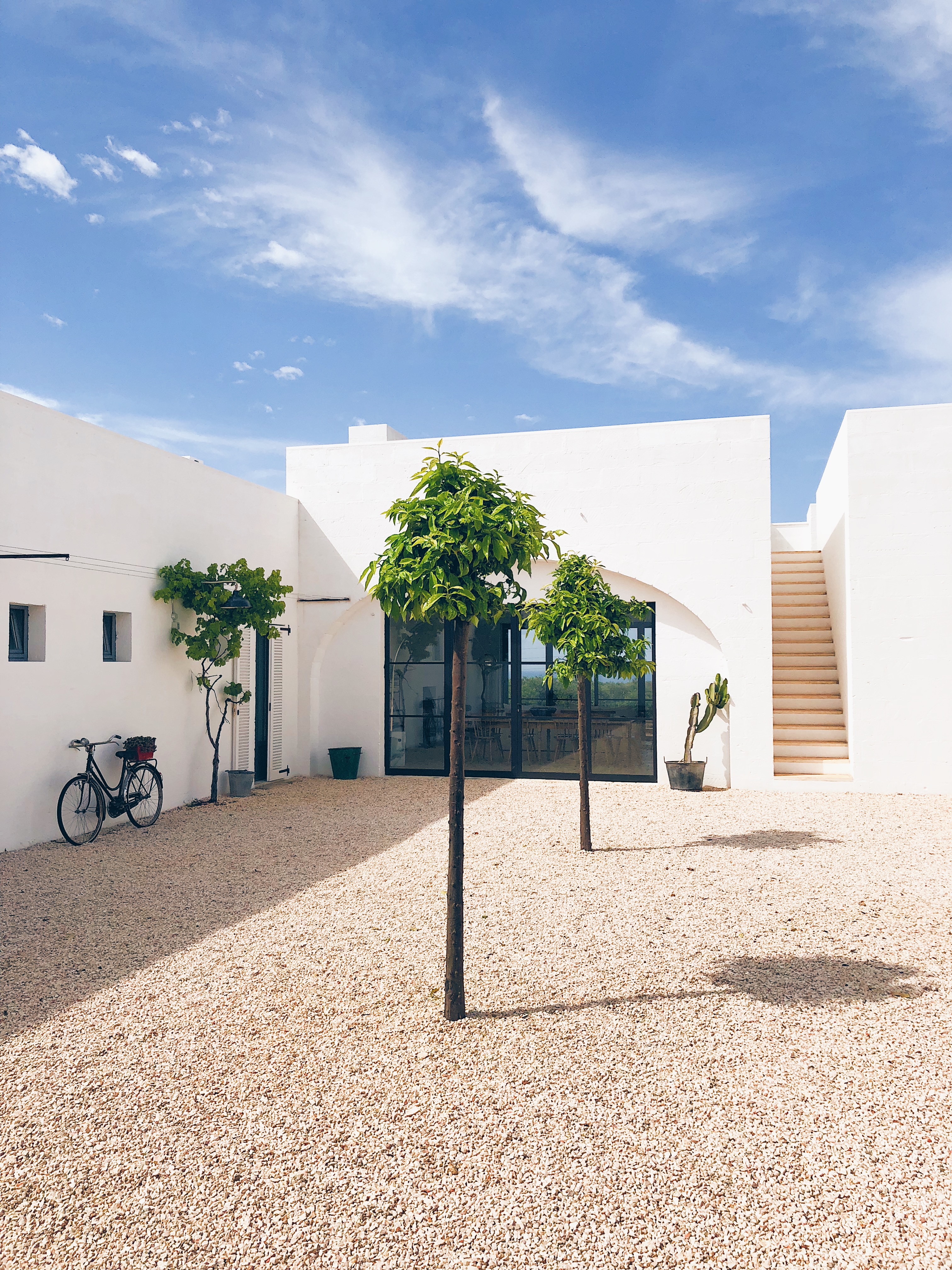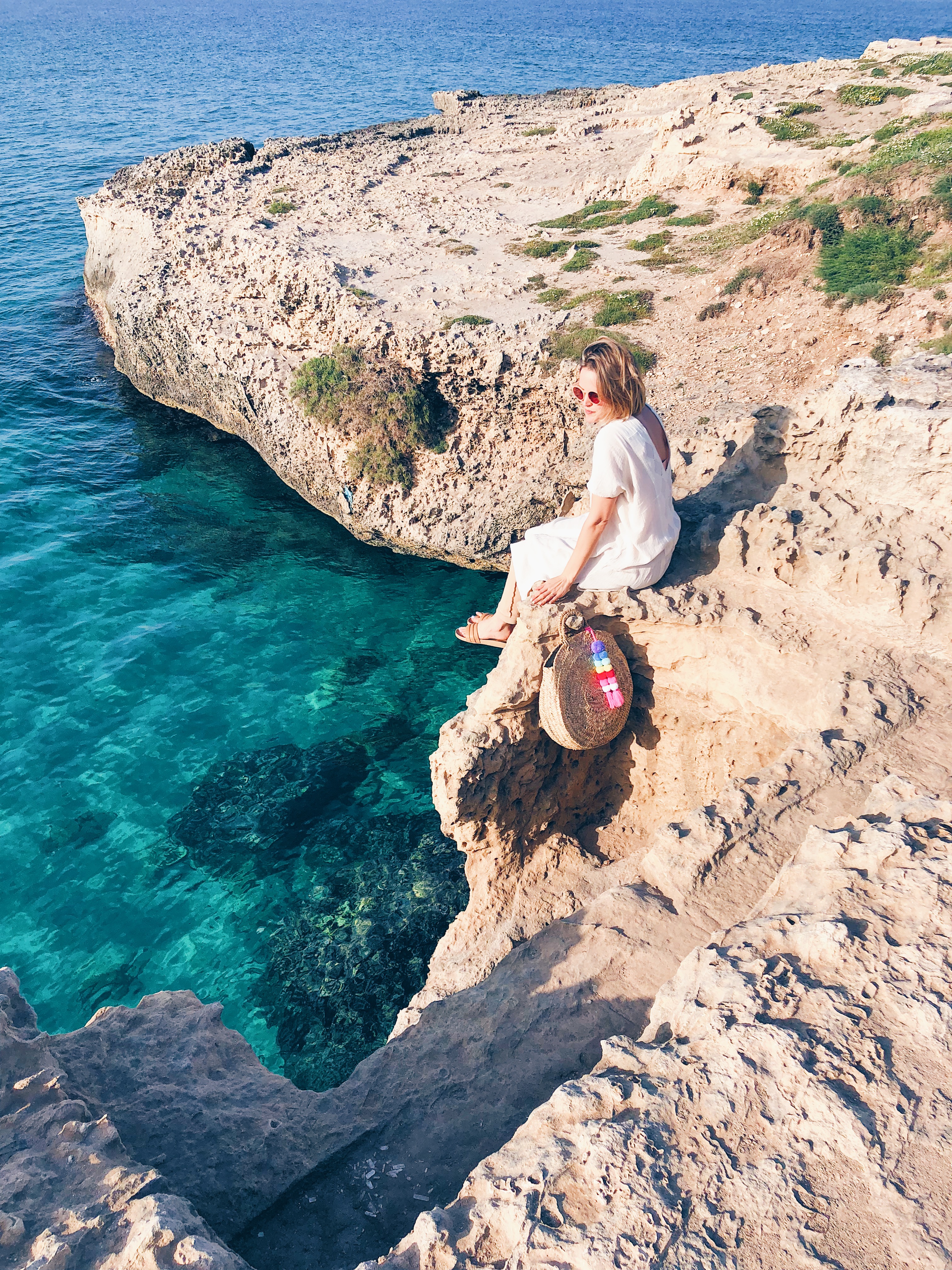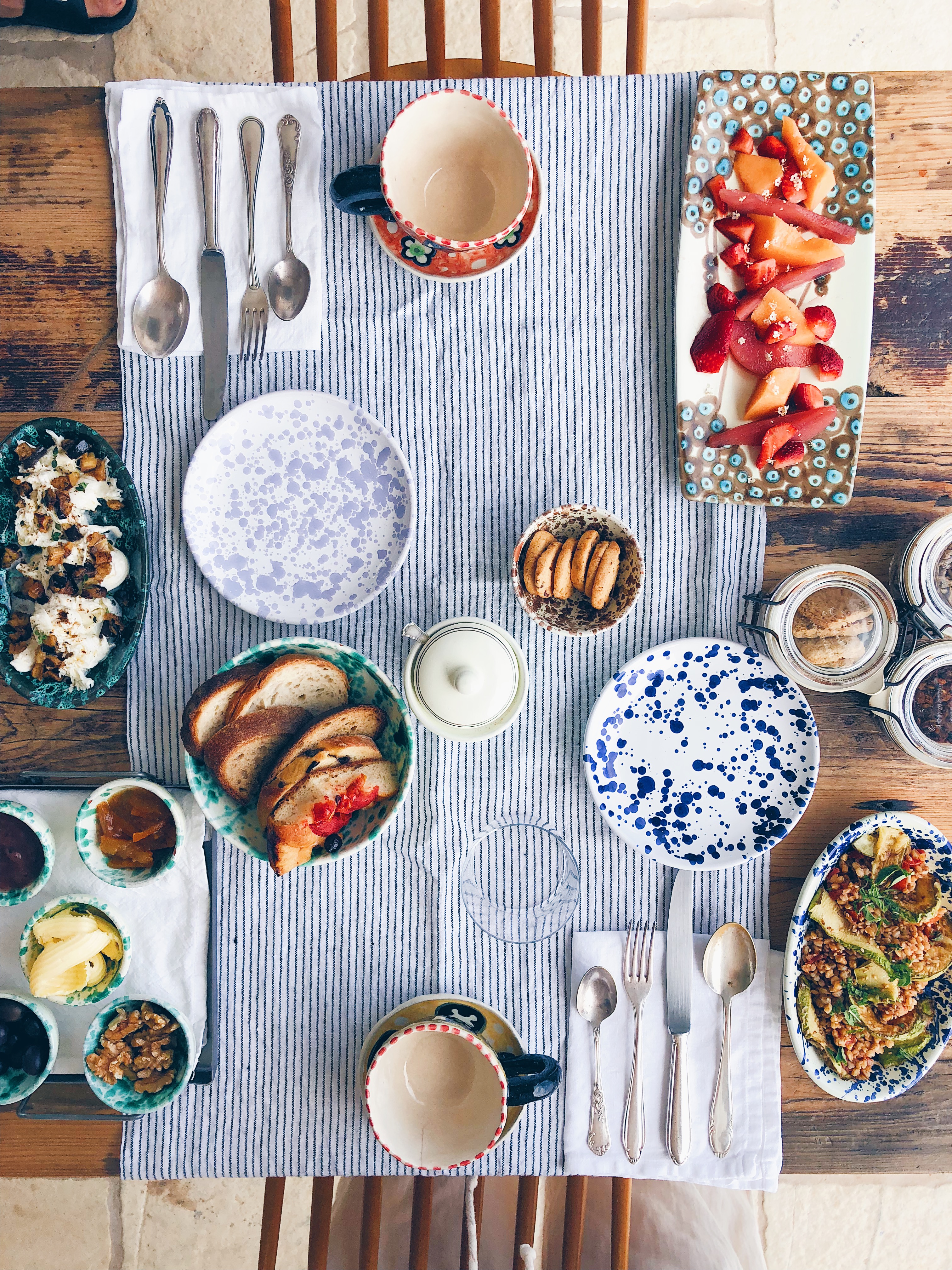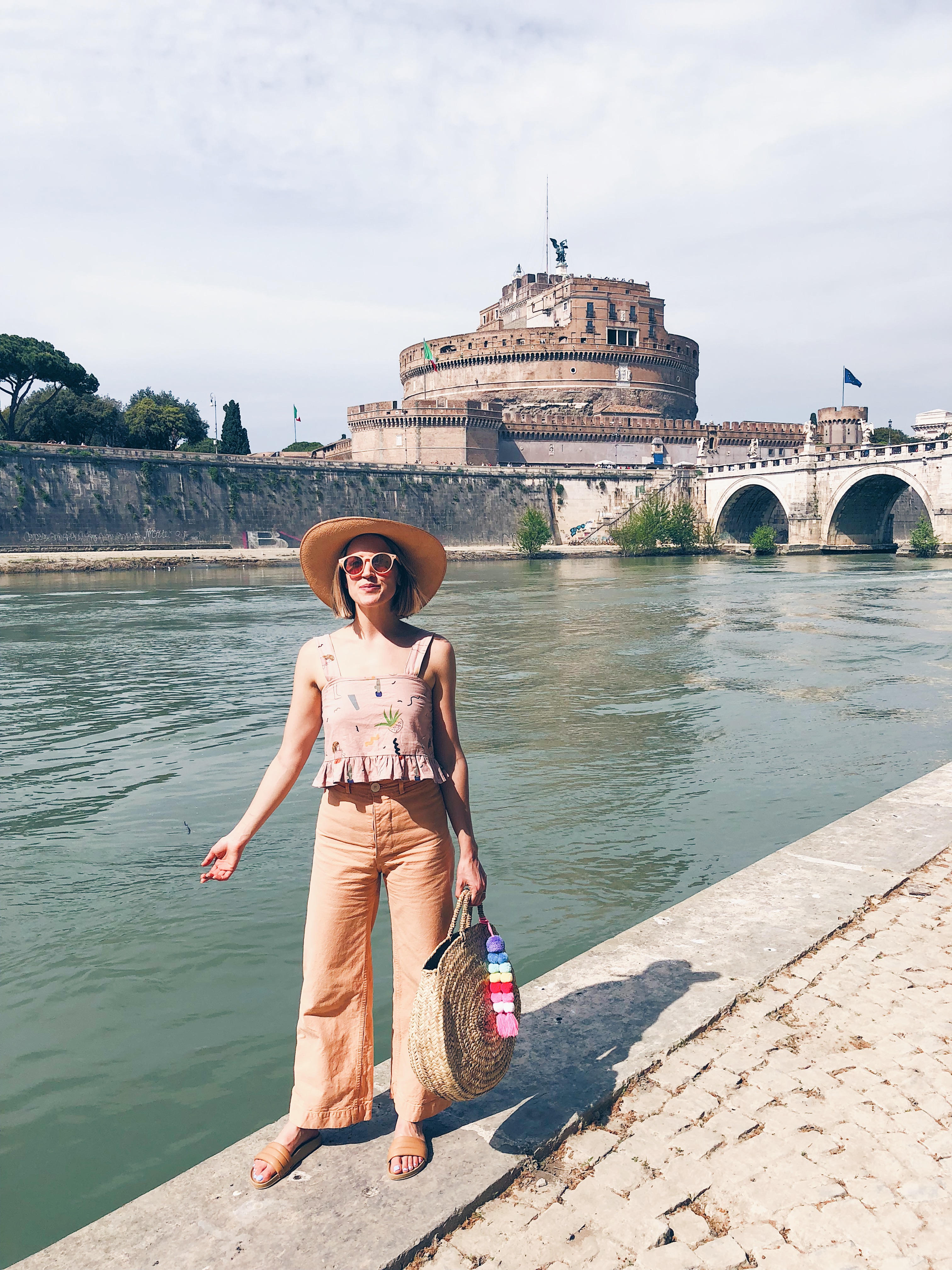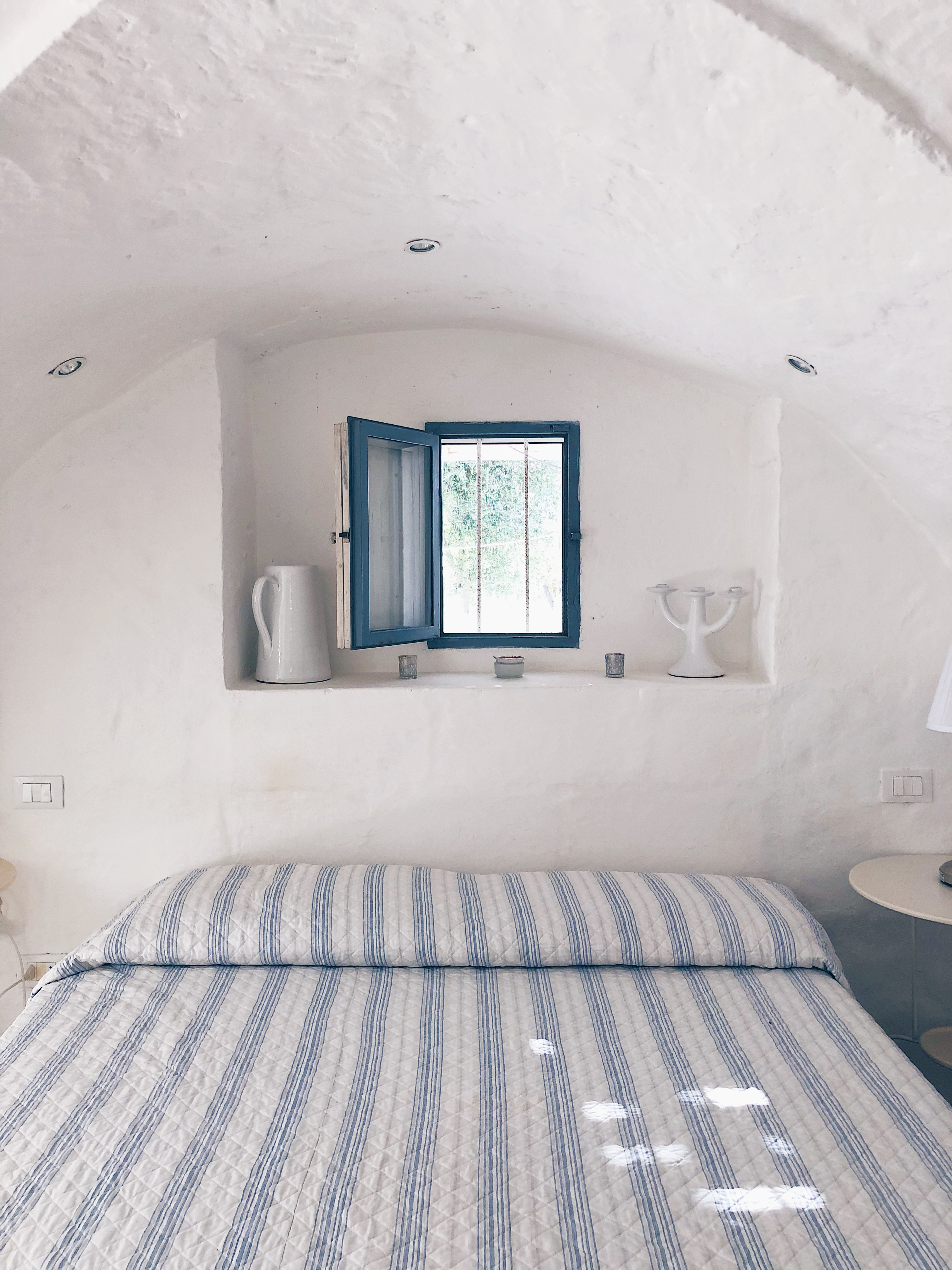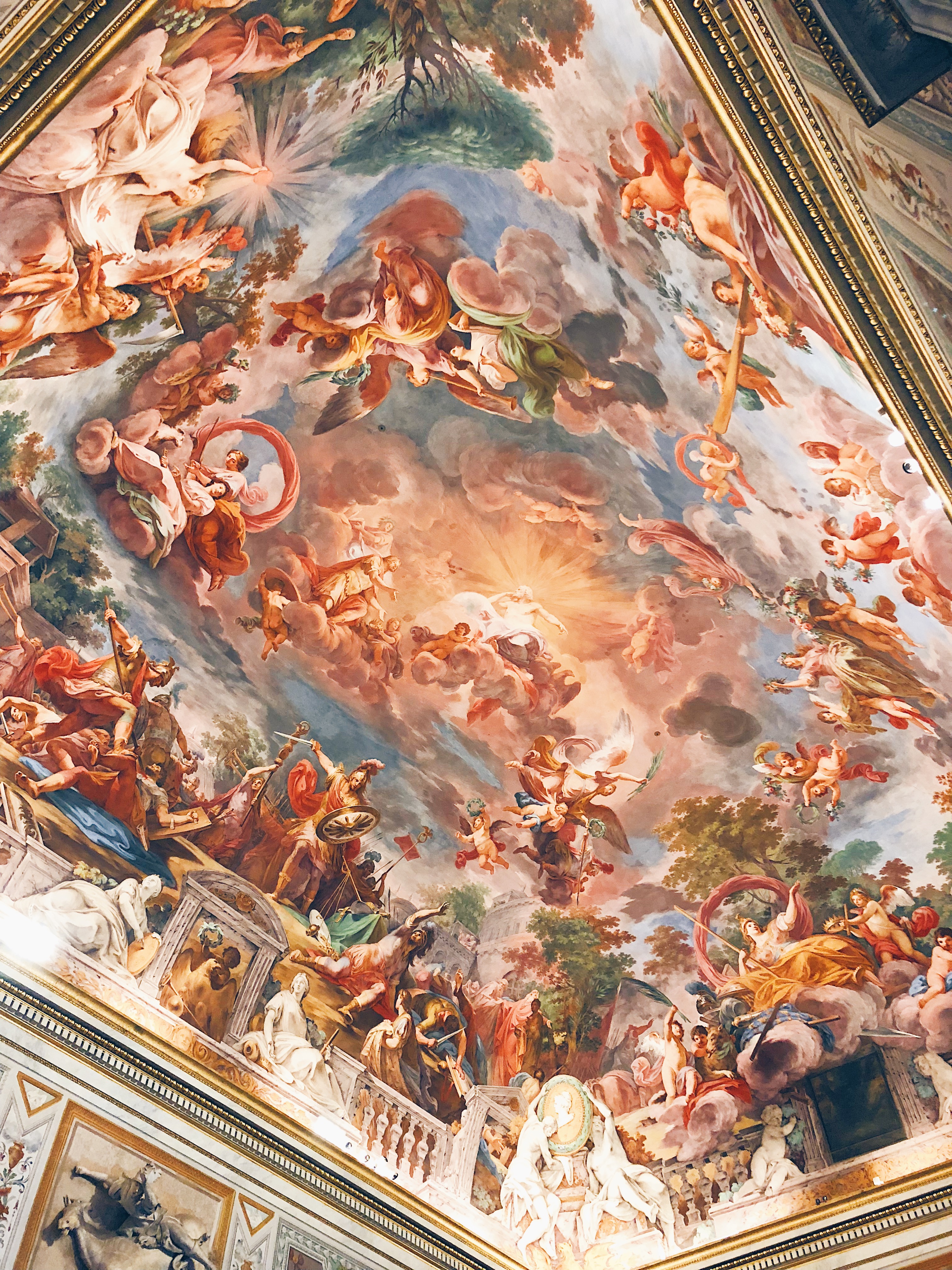 ROME:
Antico Forno Roscioli – Insanely good bakery with some of the best pizza al taglio we had in Italy. Highly recommend. They have a second, less busy location too. We didn't make it to their restaurant because we didn't make a reservation in time, but it came highly recommended from several people.
Trattoria Casa Mia – Some of the best pasta we had in Italy. The woman who owns this place is SO sweet too.
Dar Poeta – Really good pizza.
Twice Vintage Shop – Good selection of vintage. I got some cute floral-print denim shorts here.
Retrobottega – Modern Italian cuisine. Very interesting menu. A splurge for sure, but I would recommend this place if you're sick of the same old Italian food. This place is v v cool (like I almost didn't feel cool enough being there, just a warning 
 ).
Bonchi Pizzarium – A must! Best pizza! Standing room only.
Colline Emiliane – You can watch the owner's mom and aunt making pasta as you eat. Very delicious. The desserts are out of this world.
Ginger Flavors and Health – A great healthy option.
Osteria da Zi Umberto – Old fashioned and very traditional. Great food, great prices.
104 Pandemonium – Cute selection of clothing. I discovered designer Erika Cavallini here, whom I'm now obsessed with.
Supplizio – The best place for suppli in Rome.
Trattoria Monti – Out first meal in Rome. Very traditional. Delicious.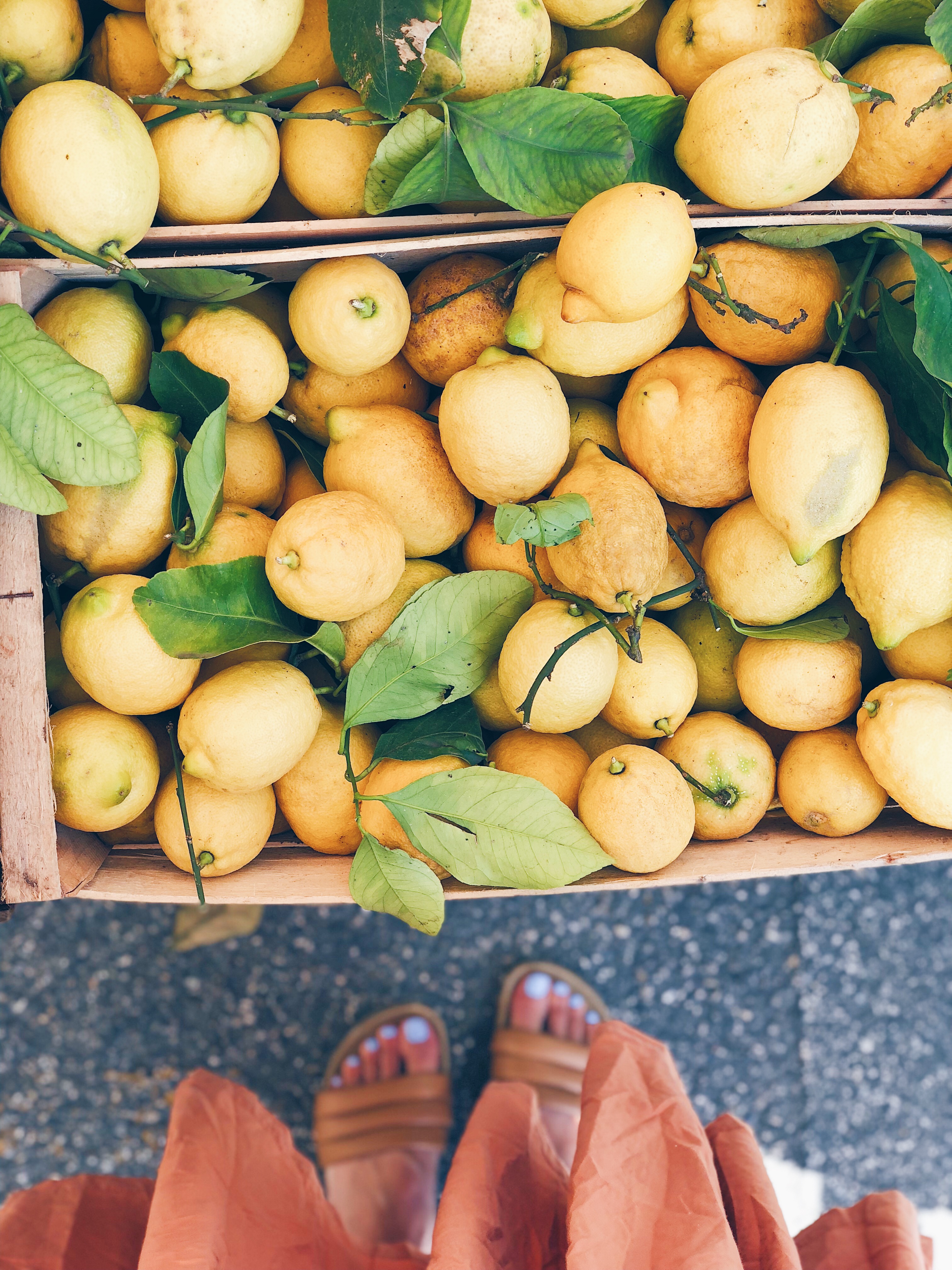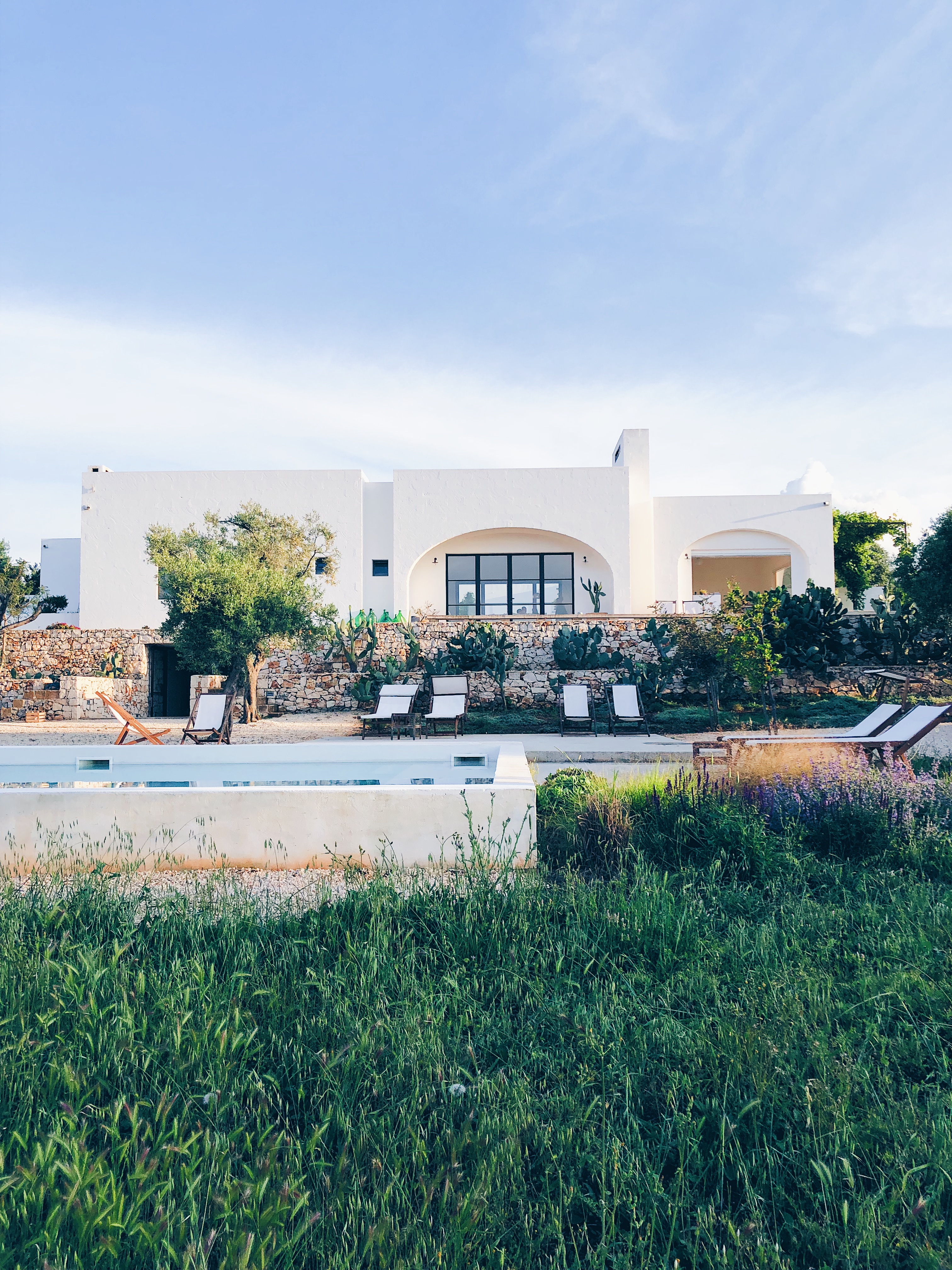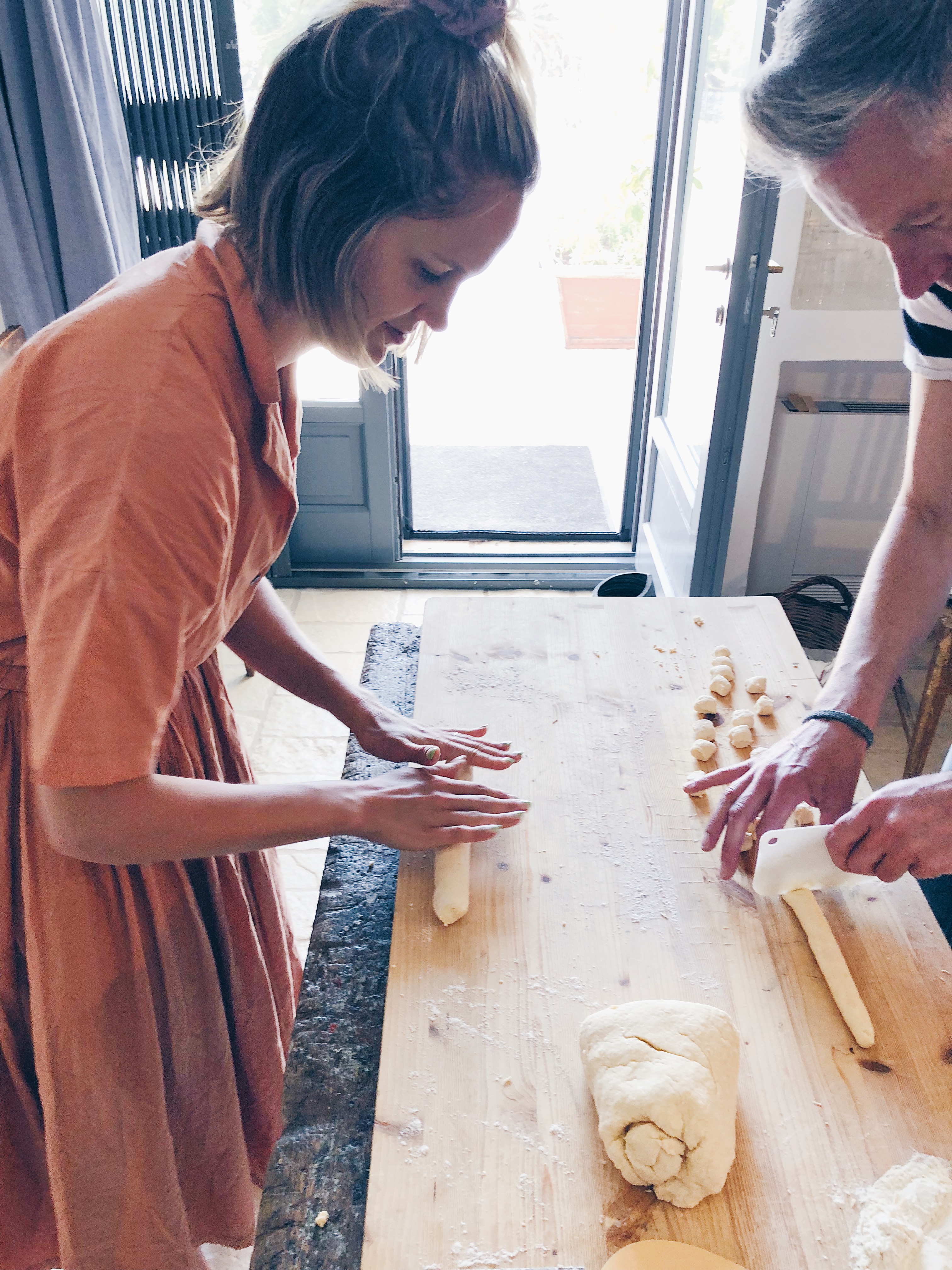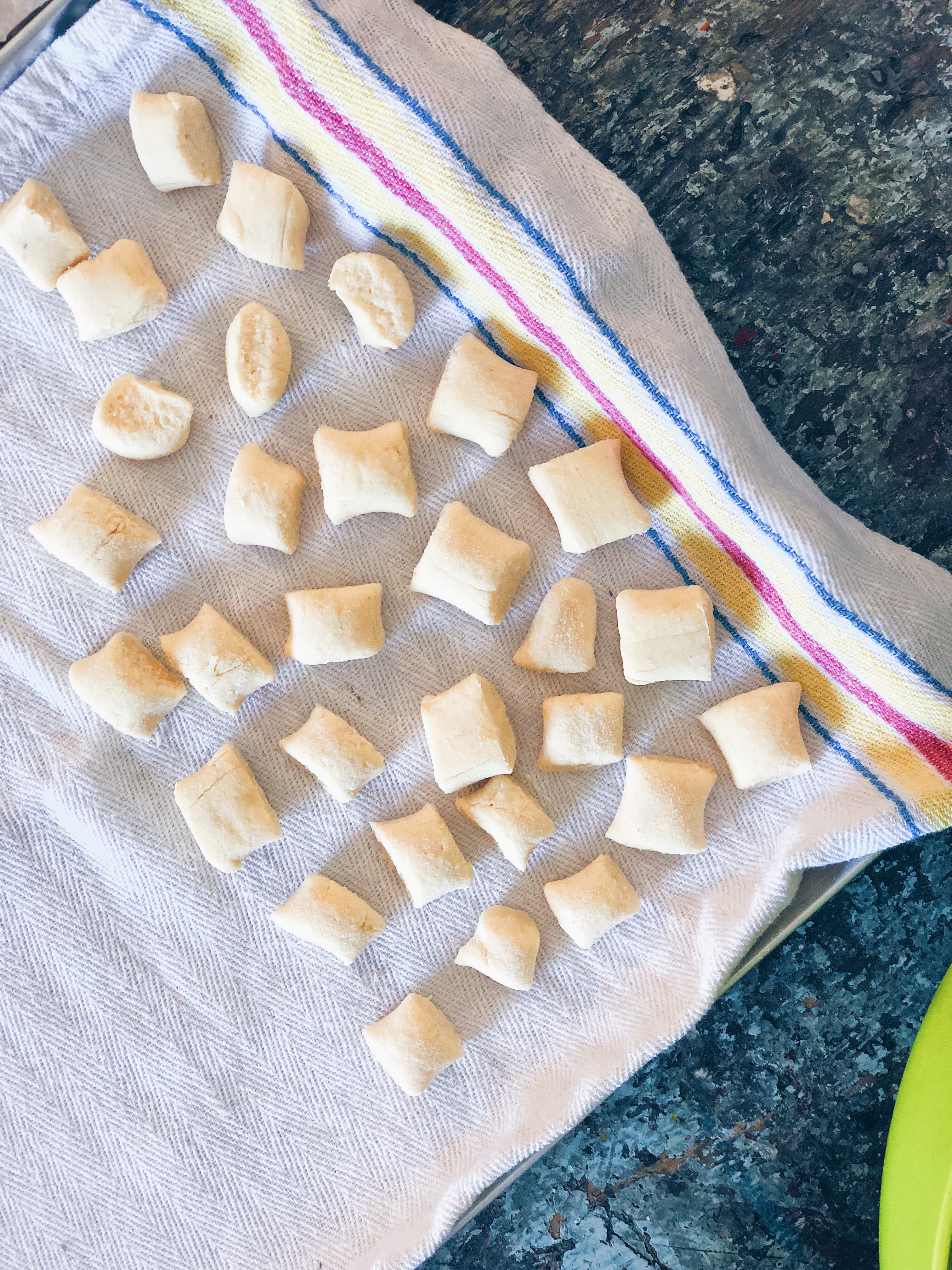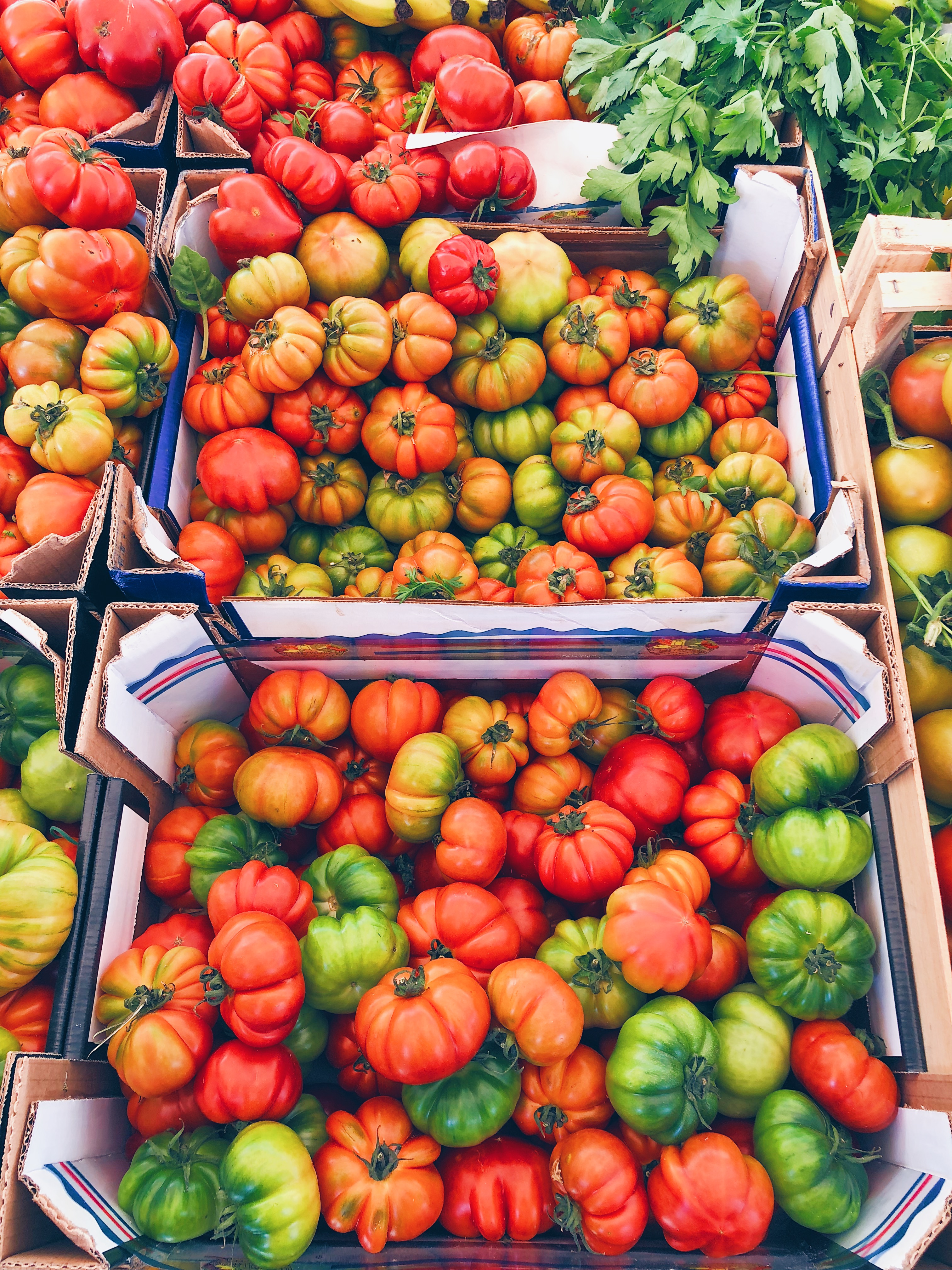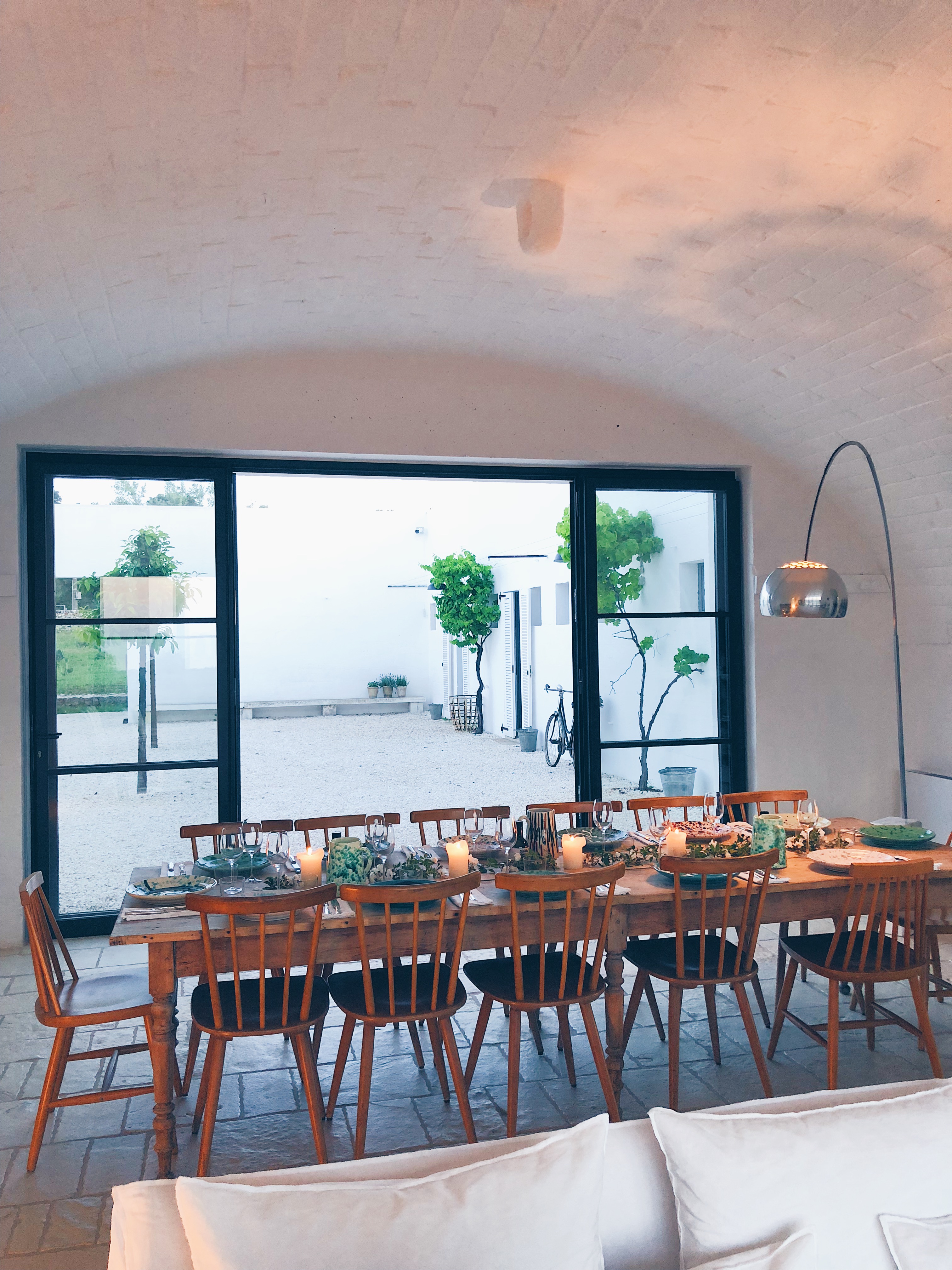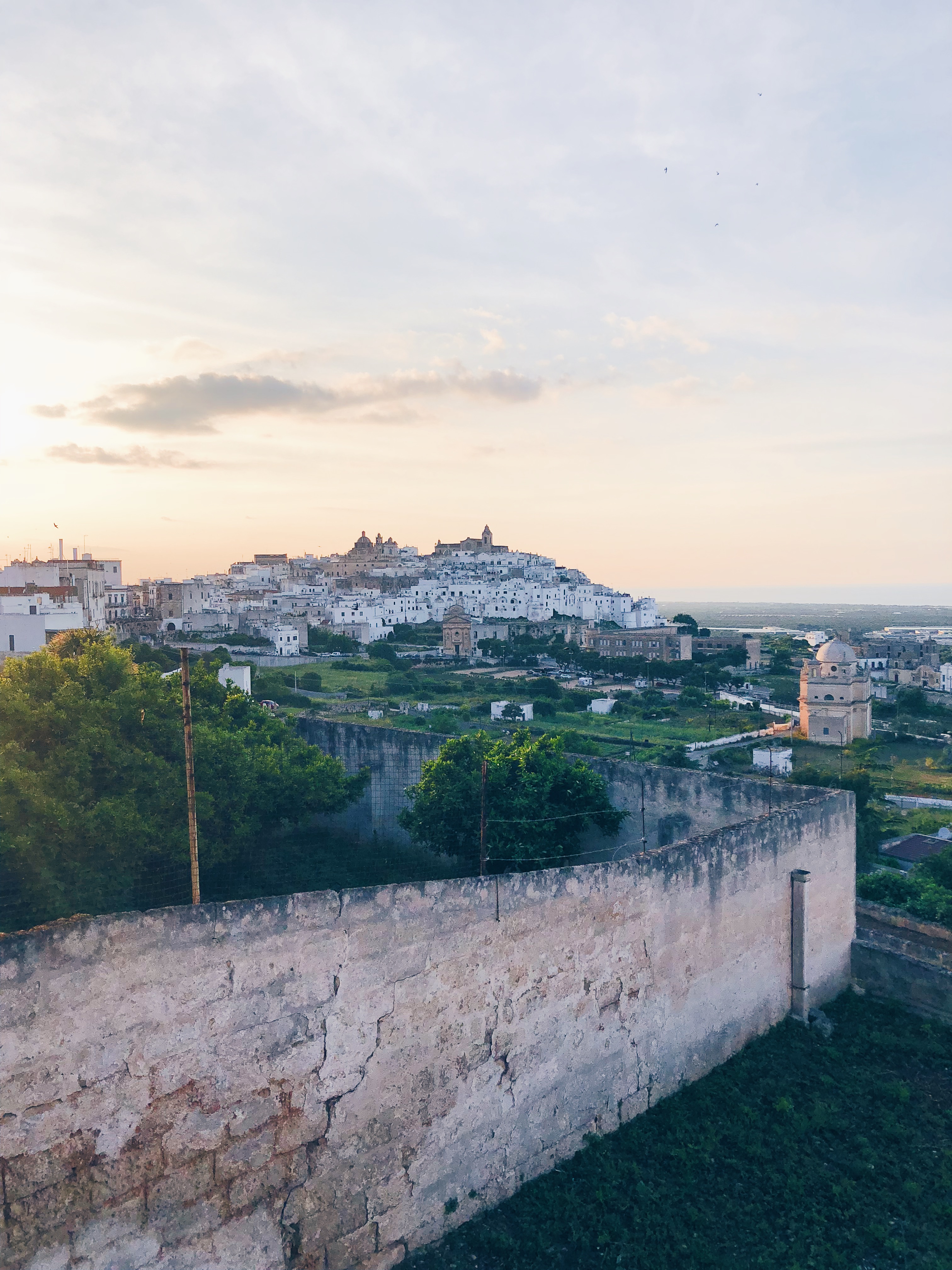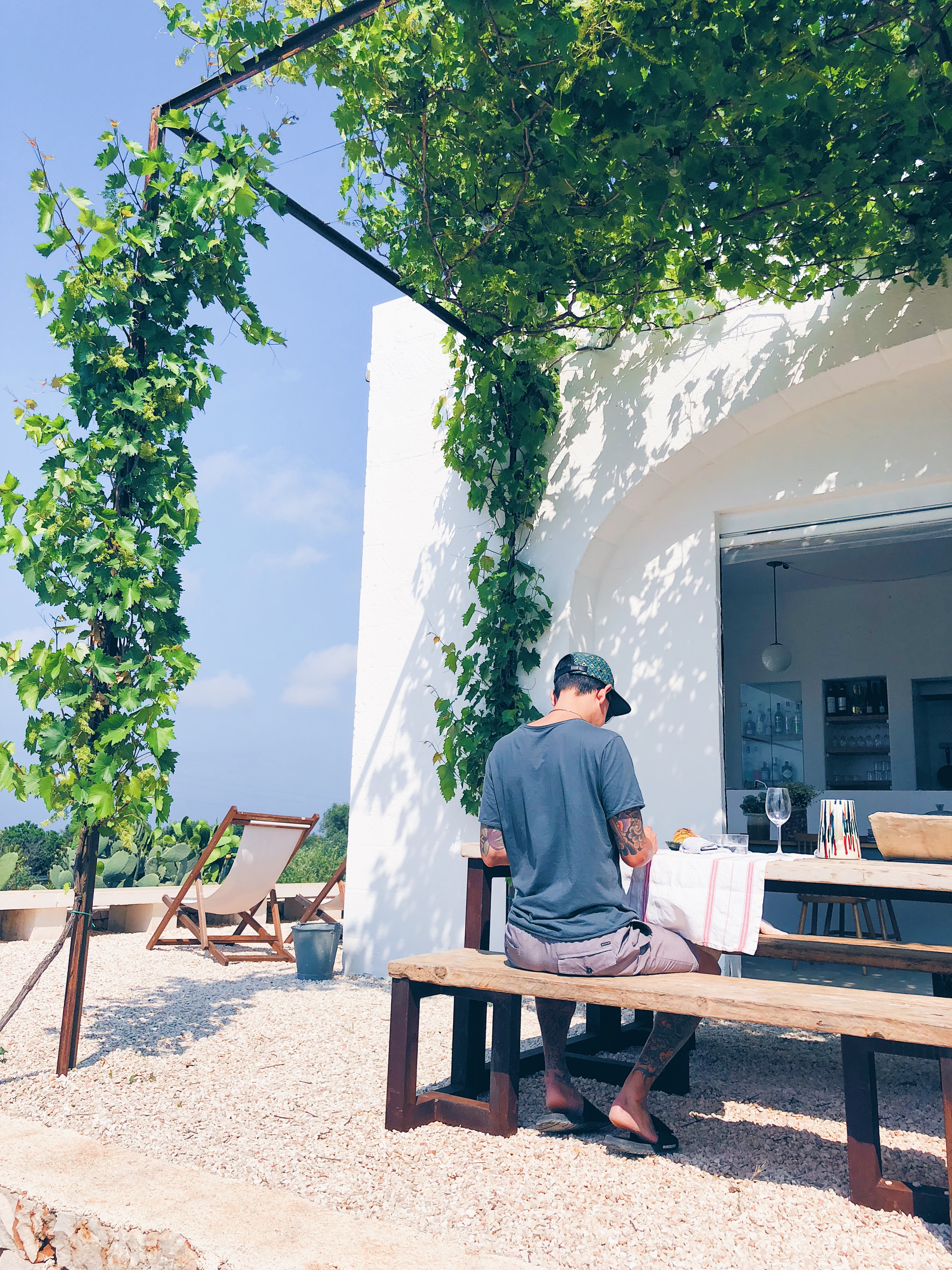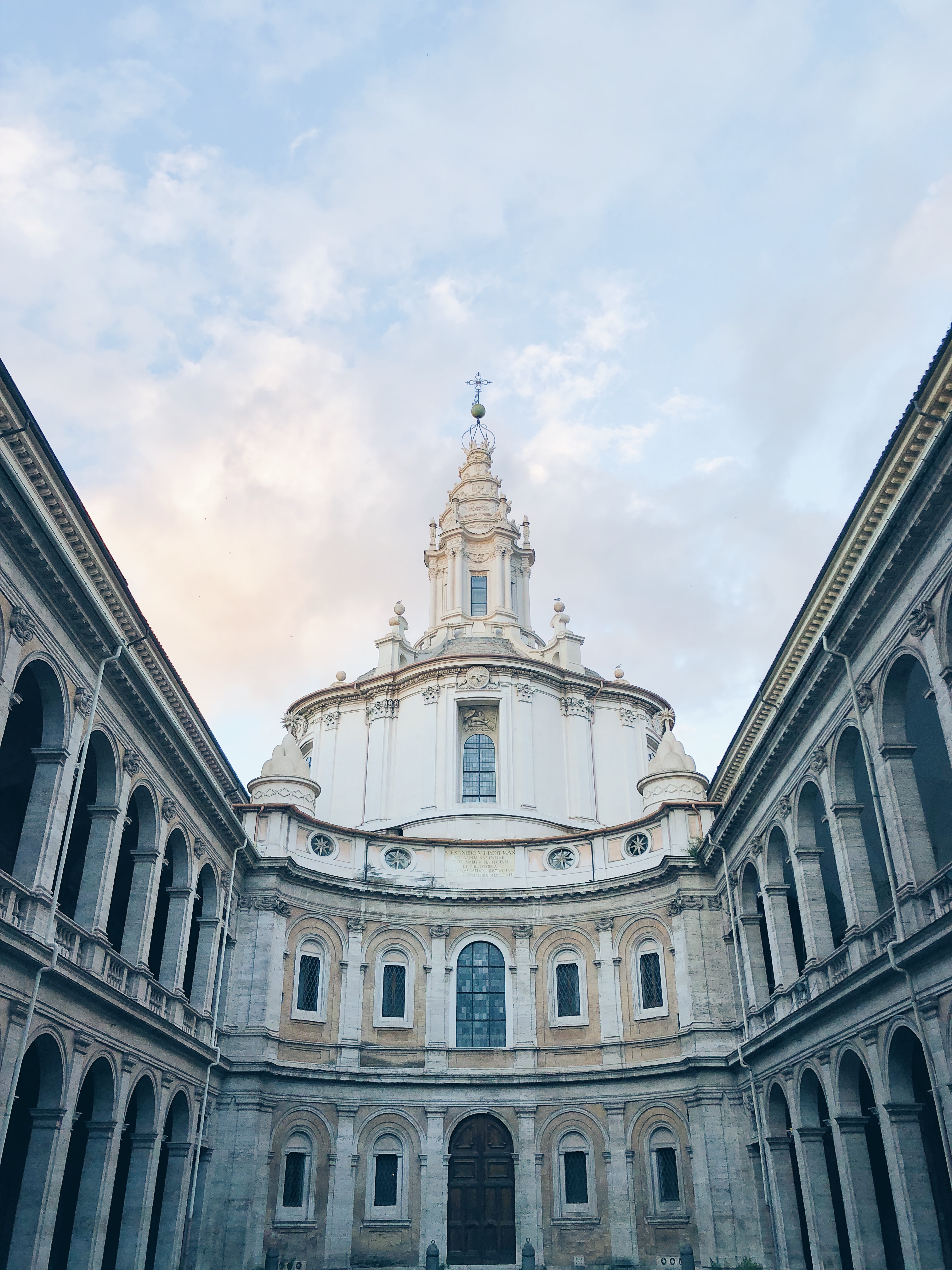 FLORENCE:
La Giostra – One of the best meals we had in Italy. We went here for our anniversary dinner.
Gelateria dei Neri – My favorite gelato spot when I lived in Italy 11 years ago. And our favorite gelato spot of the whole trip.
Arà: è Sicilia – One word: cannoli.
Buca Lapi – Old fashioned and very traditional. If you like (almost rare) steak, you must go here and order the bisteca. We just ordered a portion for one person and it was plenty. I hardly ever eat steak, but this place is to die for. Pasta dishes and the ricotta cake were amazing too.
Boutique Nadine – Very cute shop with Italian-made clothing. I got two dresses here.
Gusta Pizza – Very delicious pizza.
Sant'Ambrogio Market – Best open-air market in Florence.
Osteria Santo Spirito – Classic. Reasonable prices. Cacio e pepe.
Ditta Artigianale – Great breakfast spot. They even have matcha!
Bjork Florence – Very cute shop with amazing clothing. Spendy.
Officina Profumo-Farmaceutica di Santa Maria Novella Firenze – A must! 400-year-old pharmacy that makes lovely body and skin care, as well as herbal formulations.
La Terrazza LuisaViaRoma by floret – Super trendy healthy food. A nice break from all the pizza and pasta, and the plant-filled terrace is perfect for a sunny day.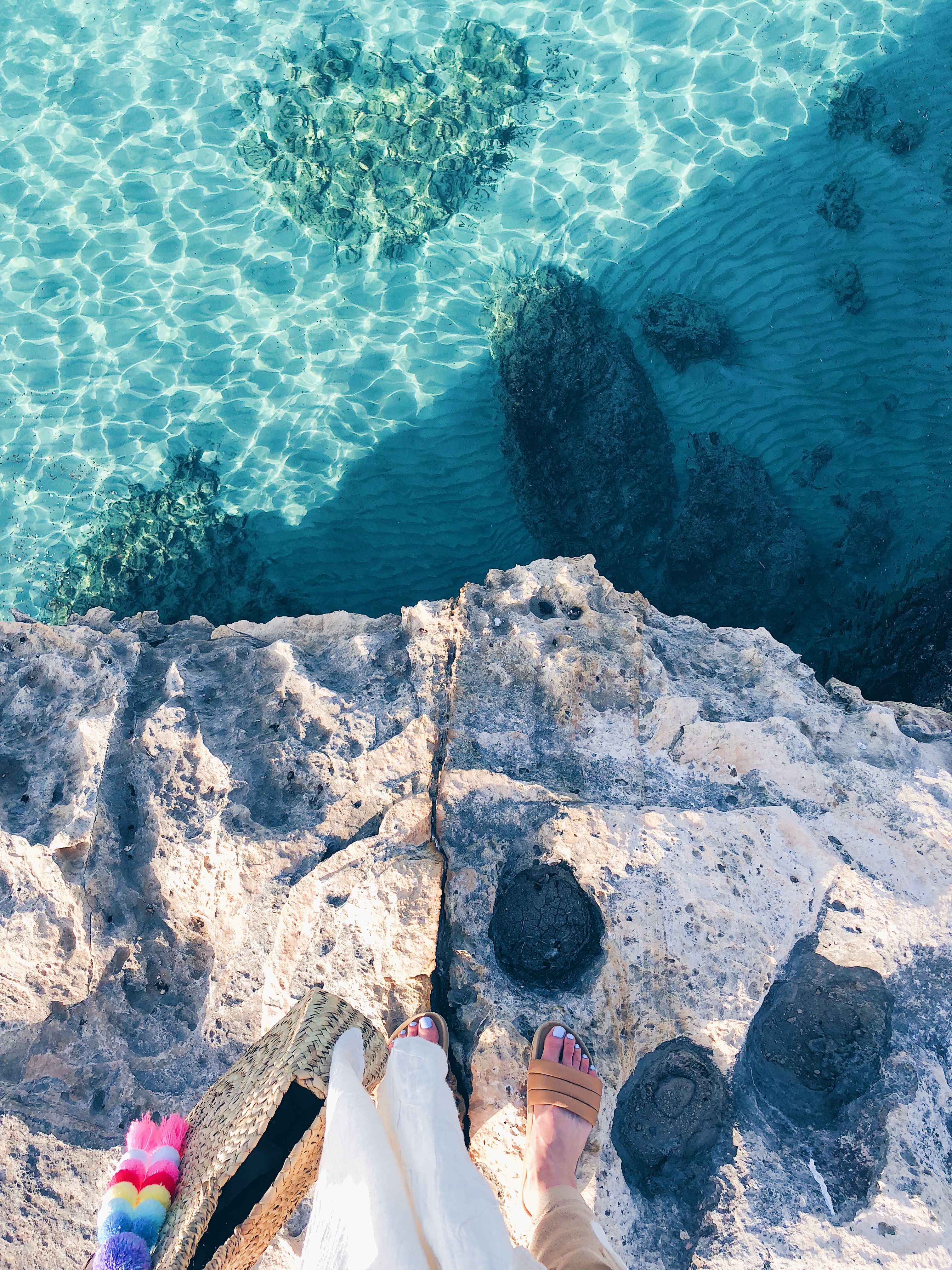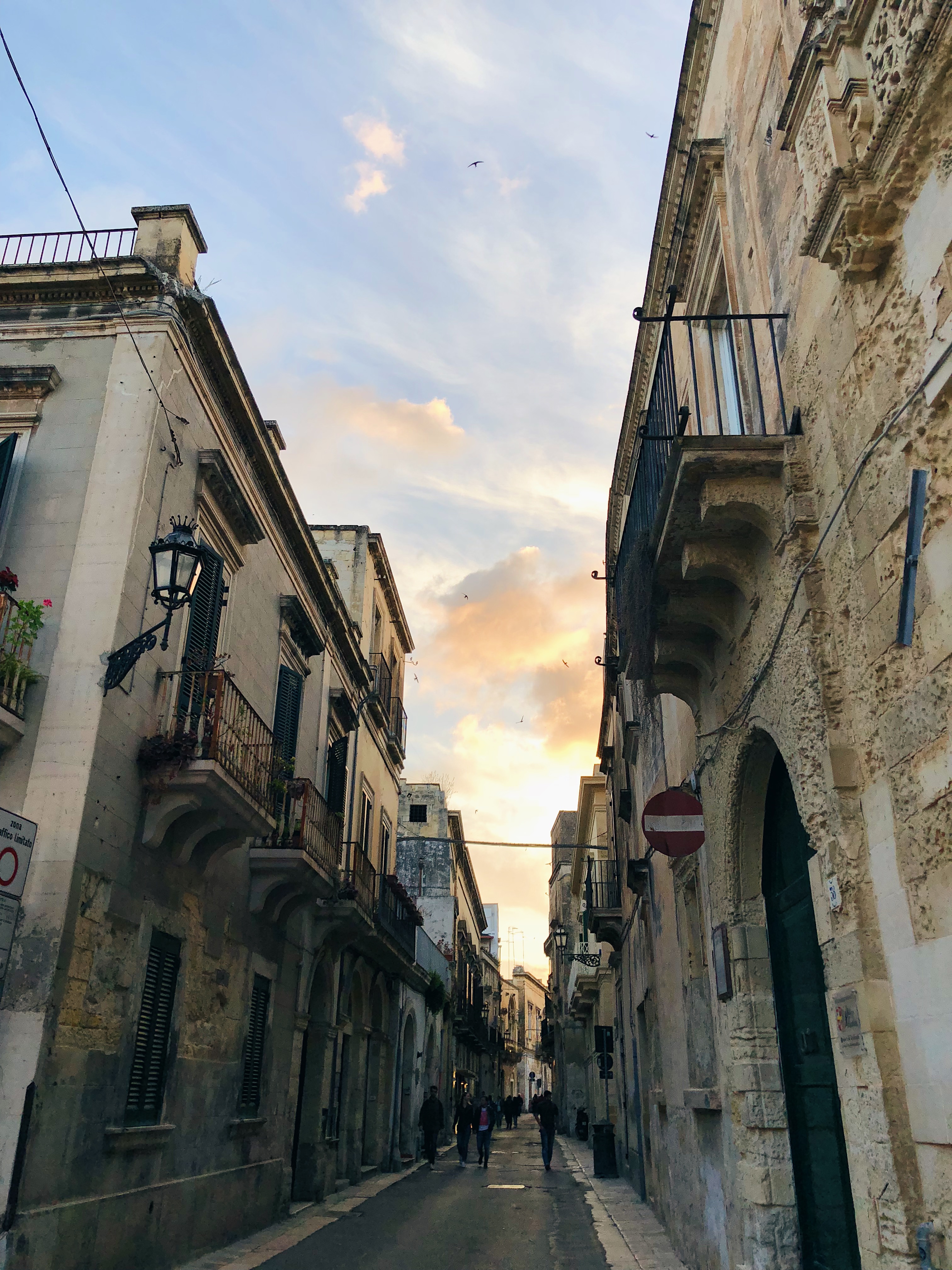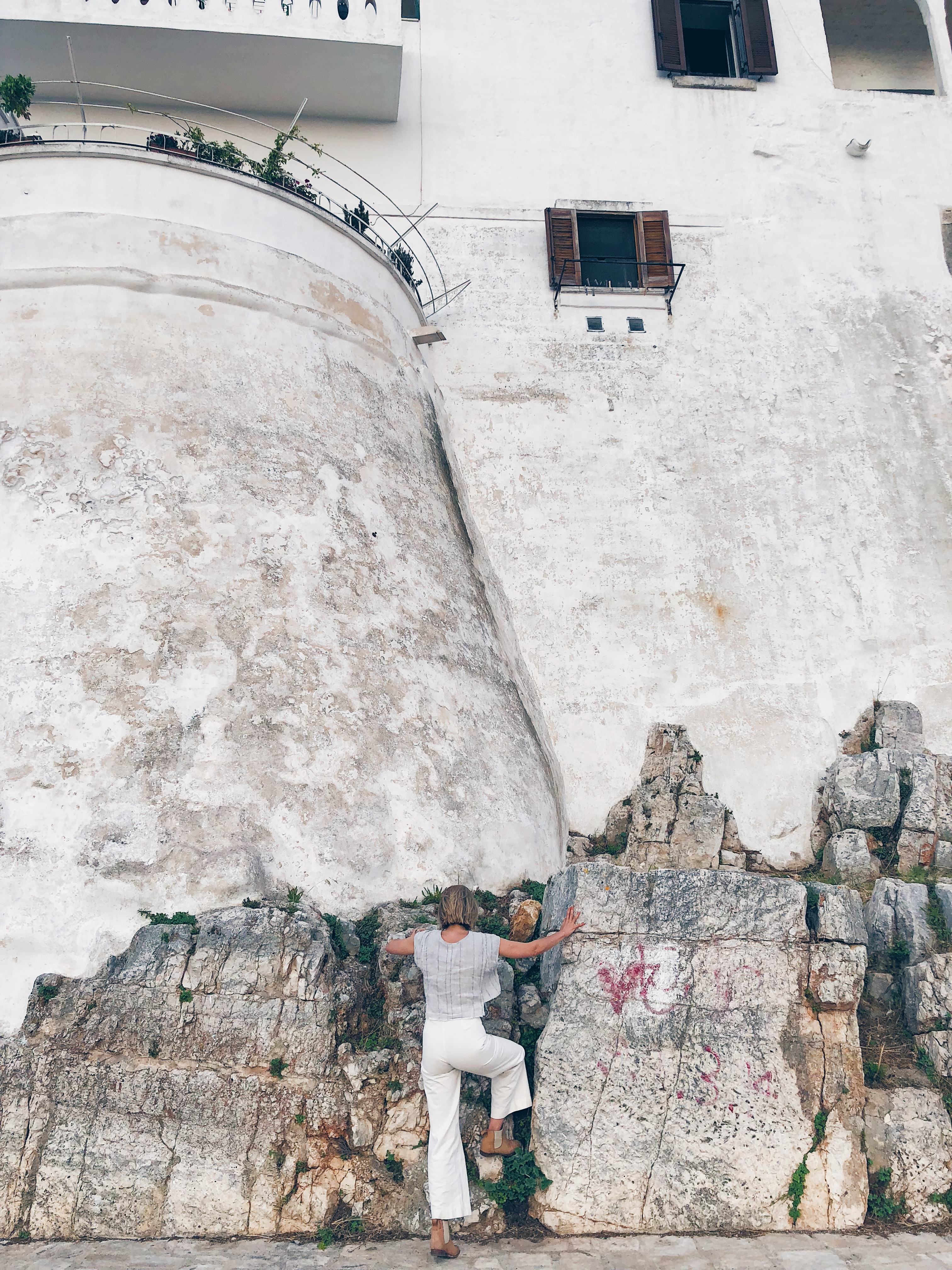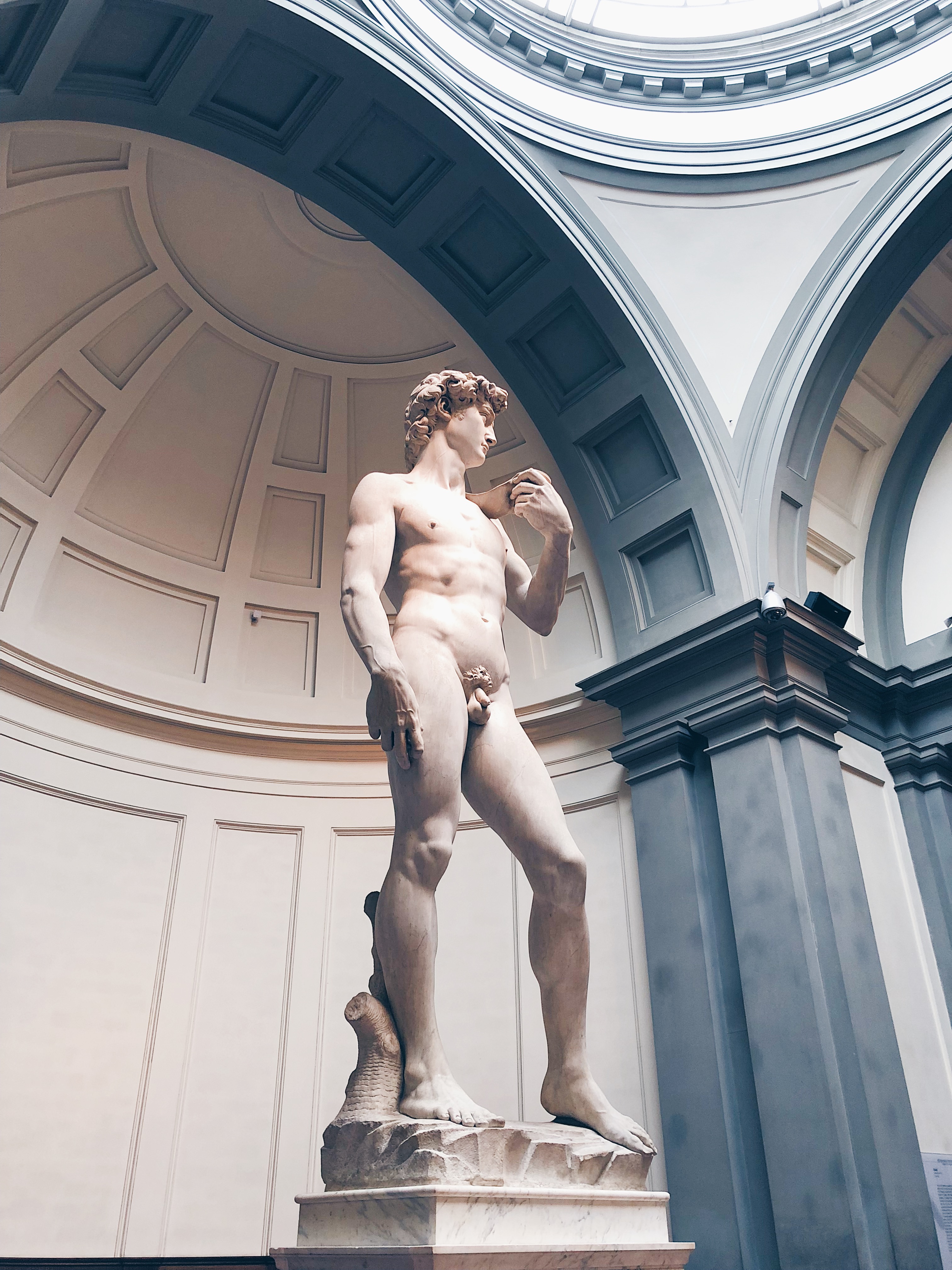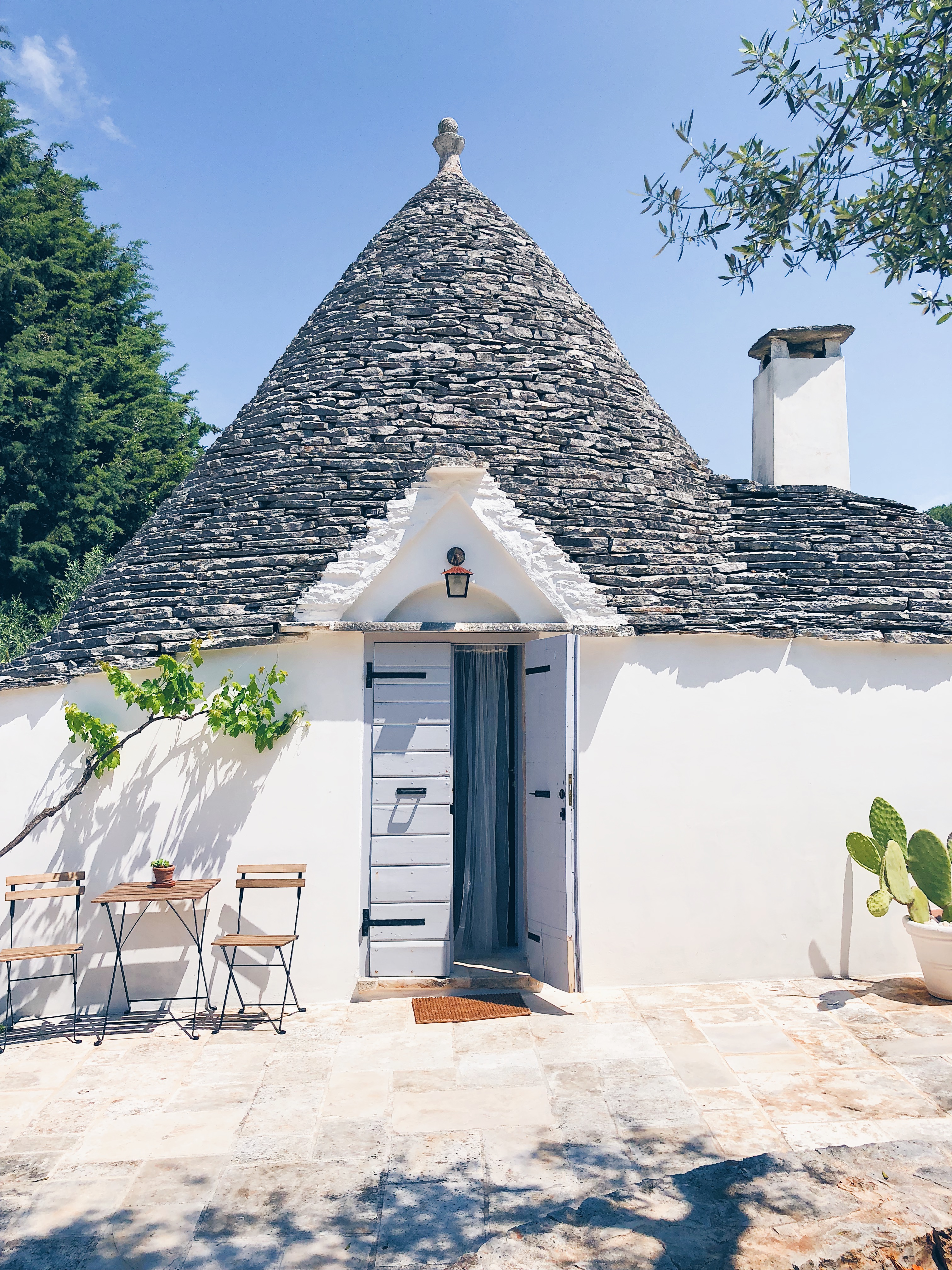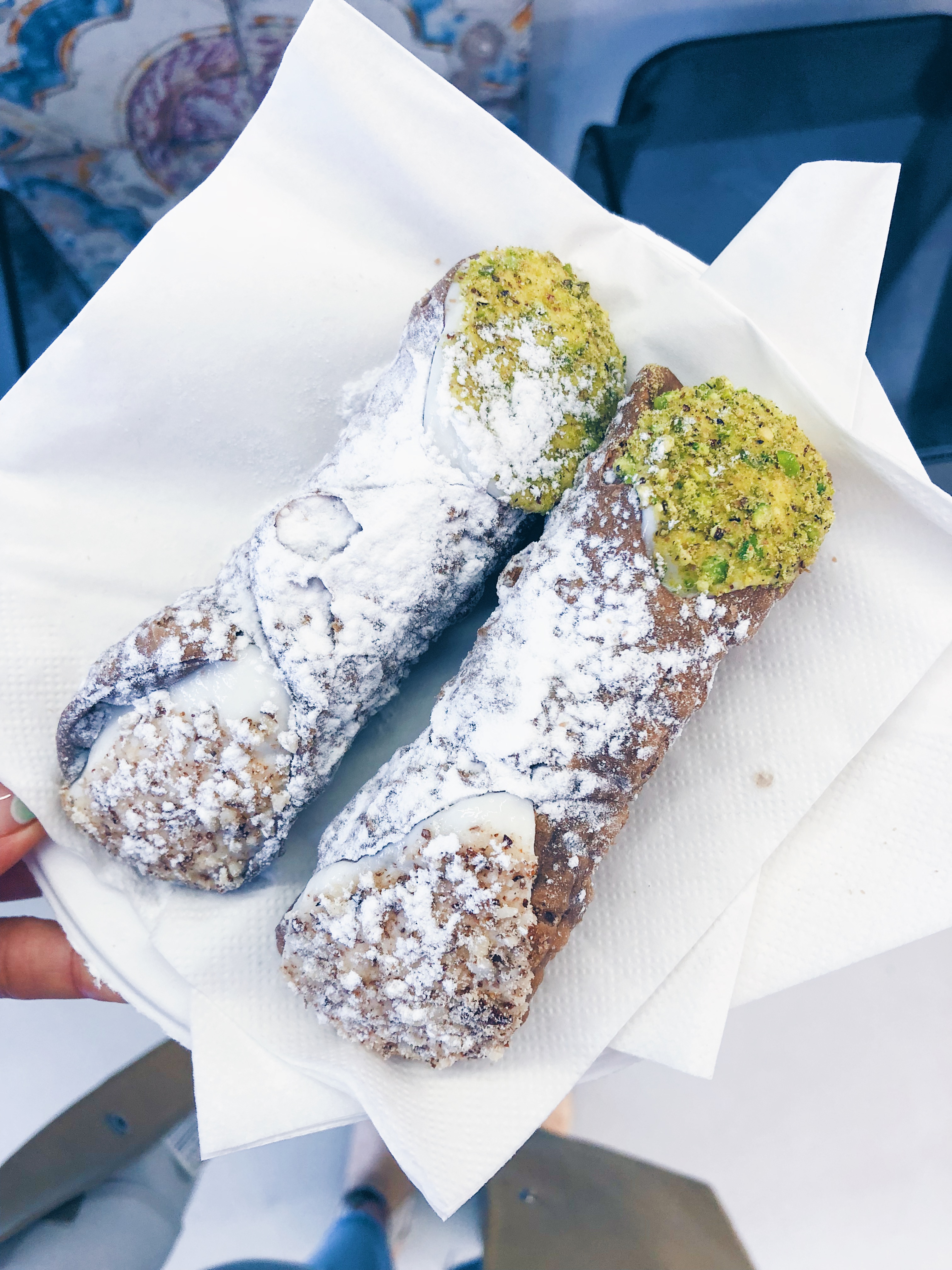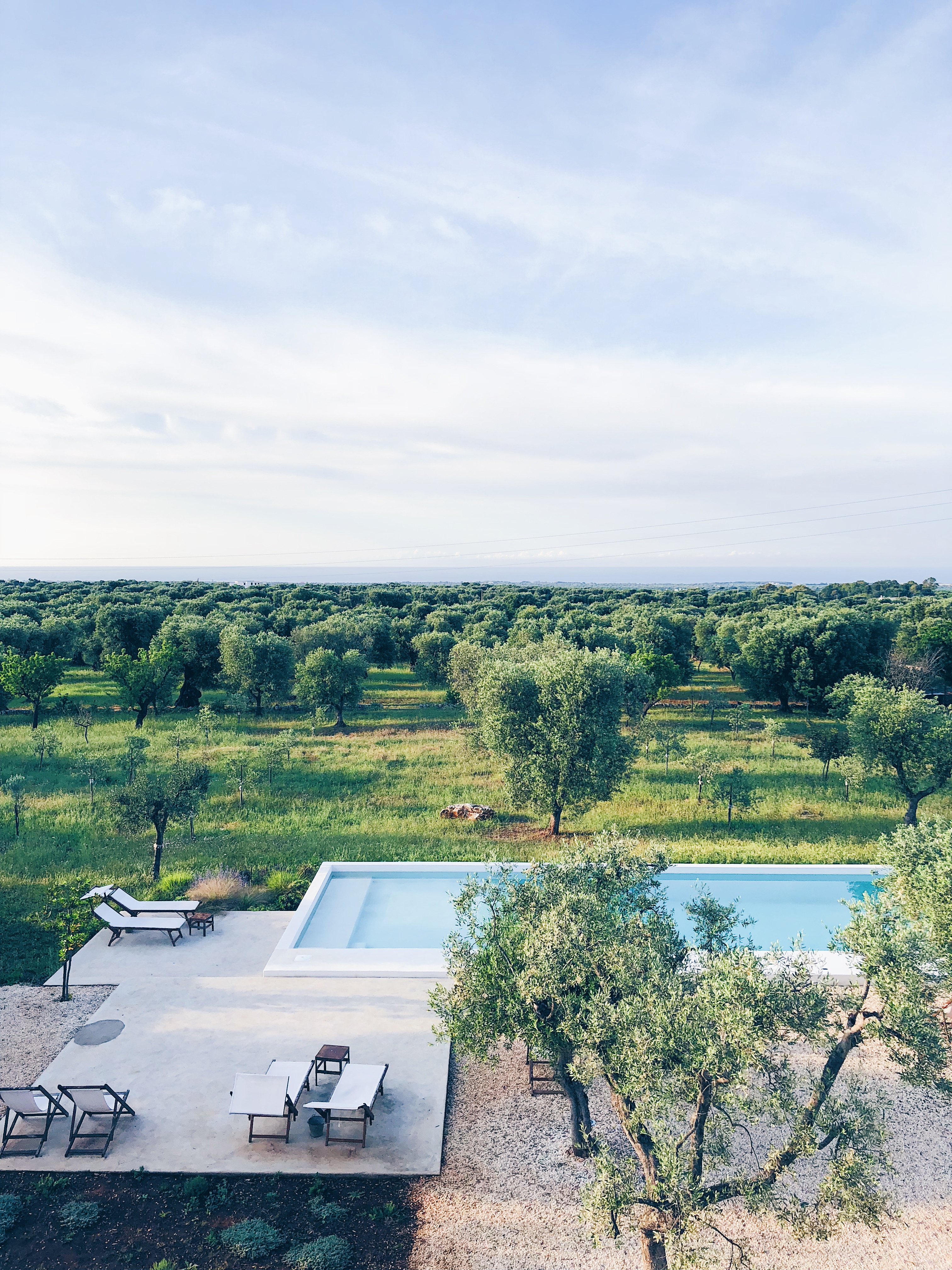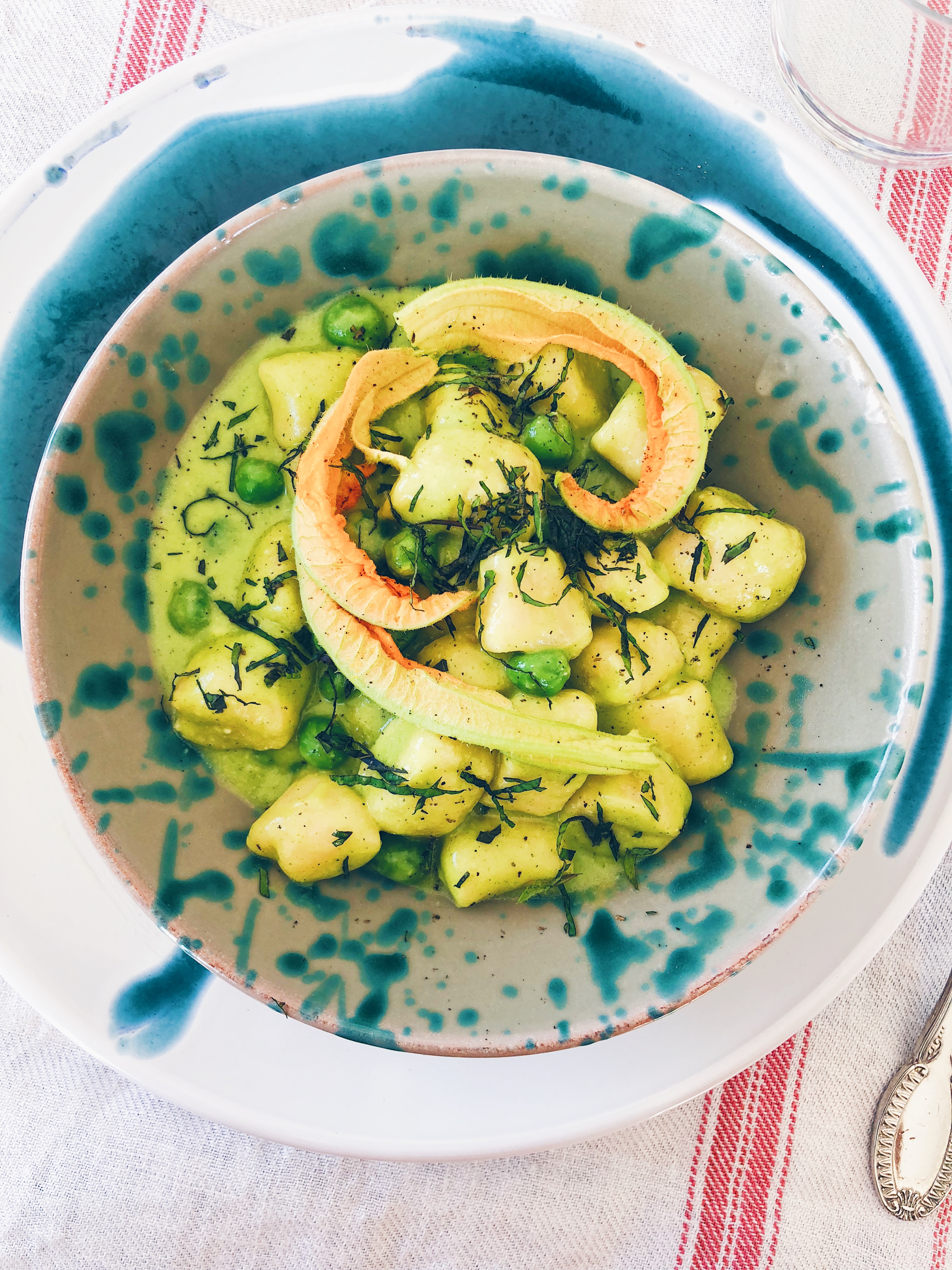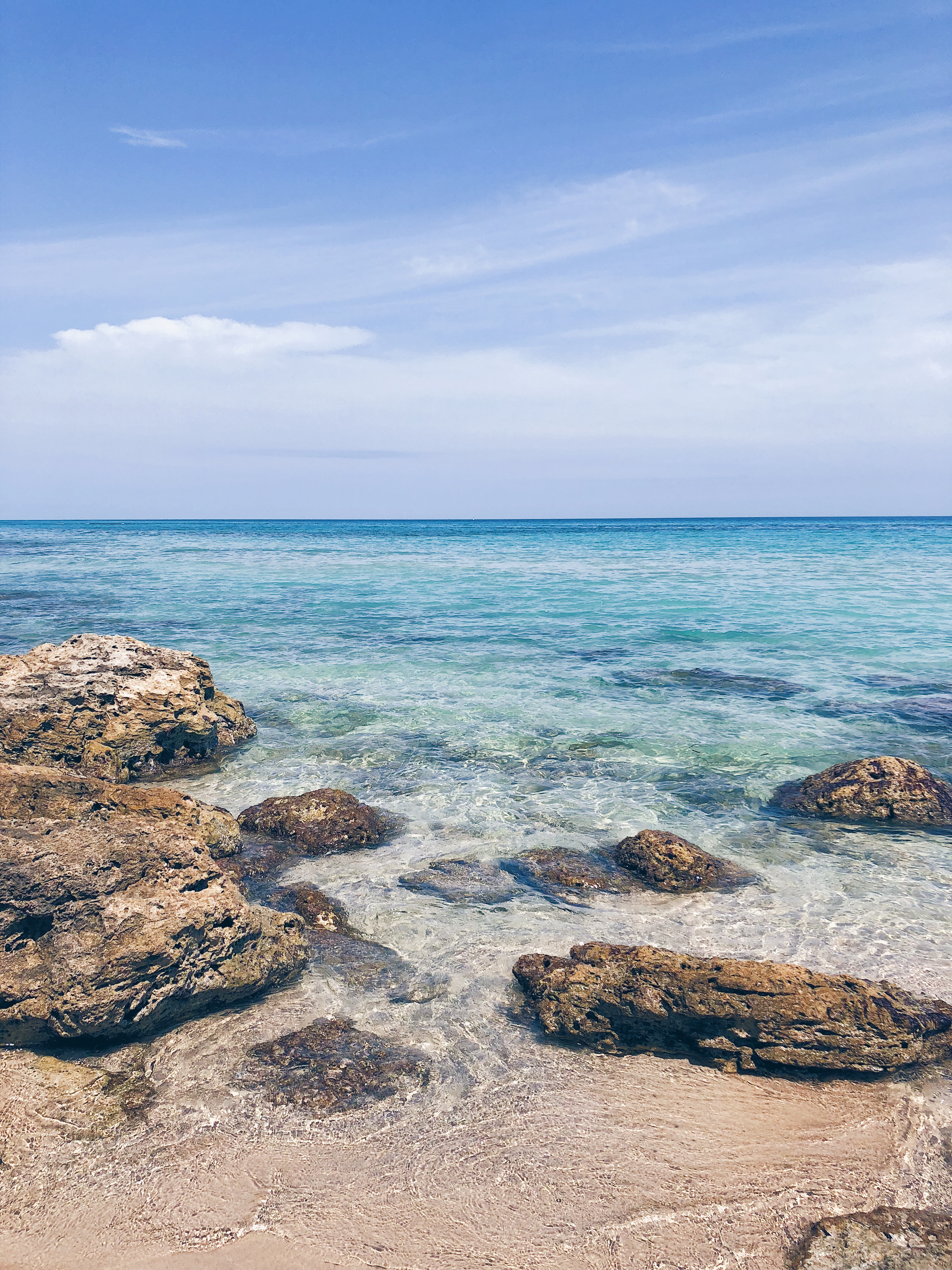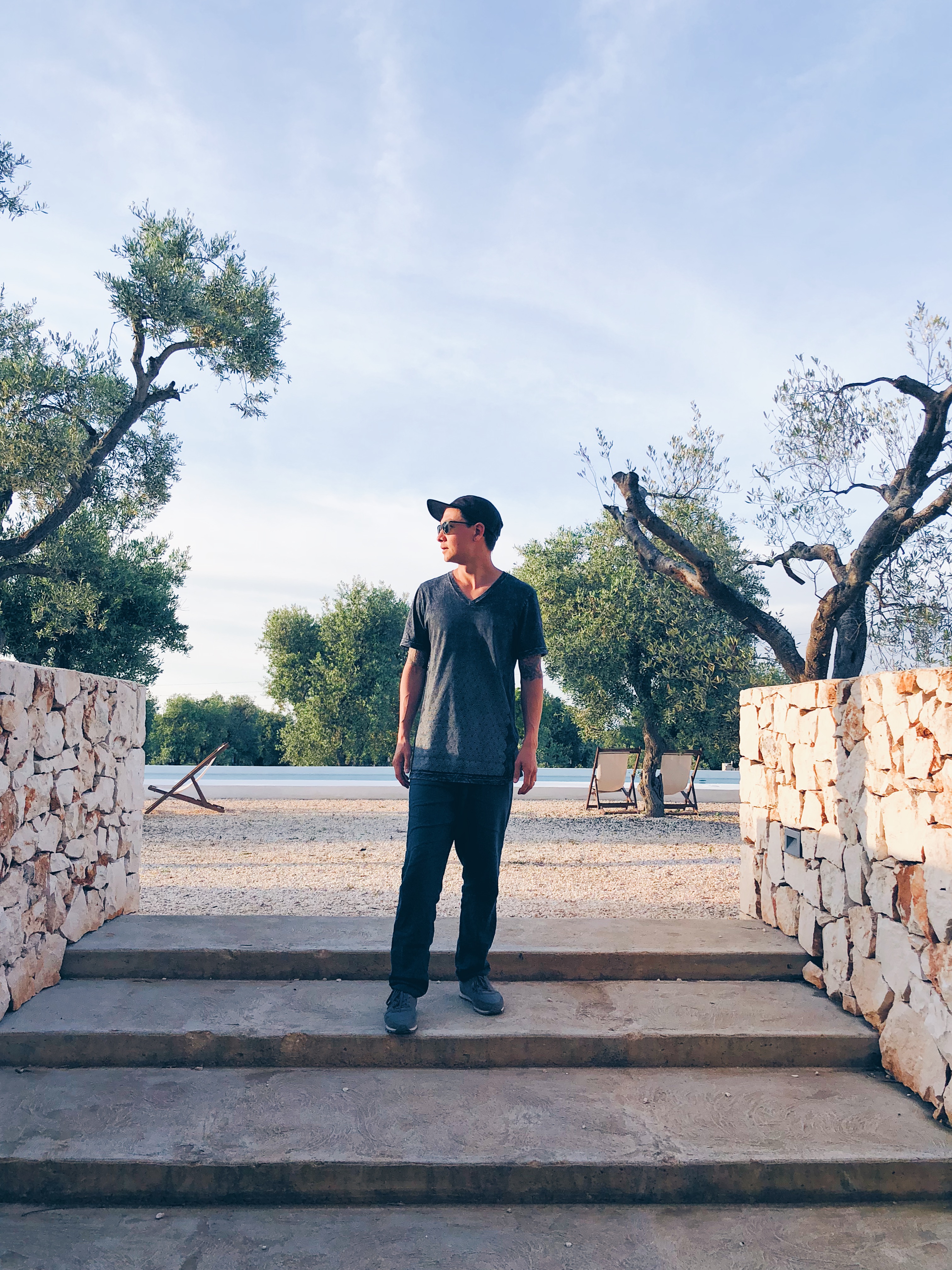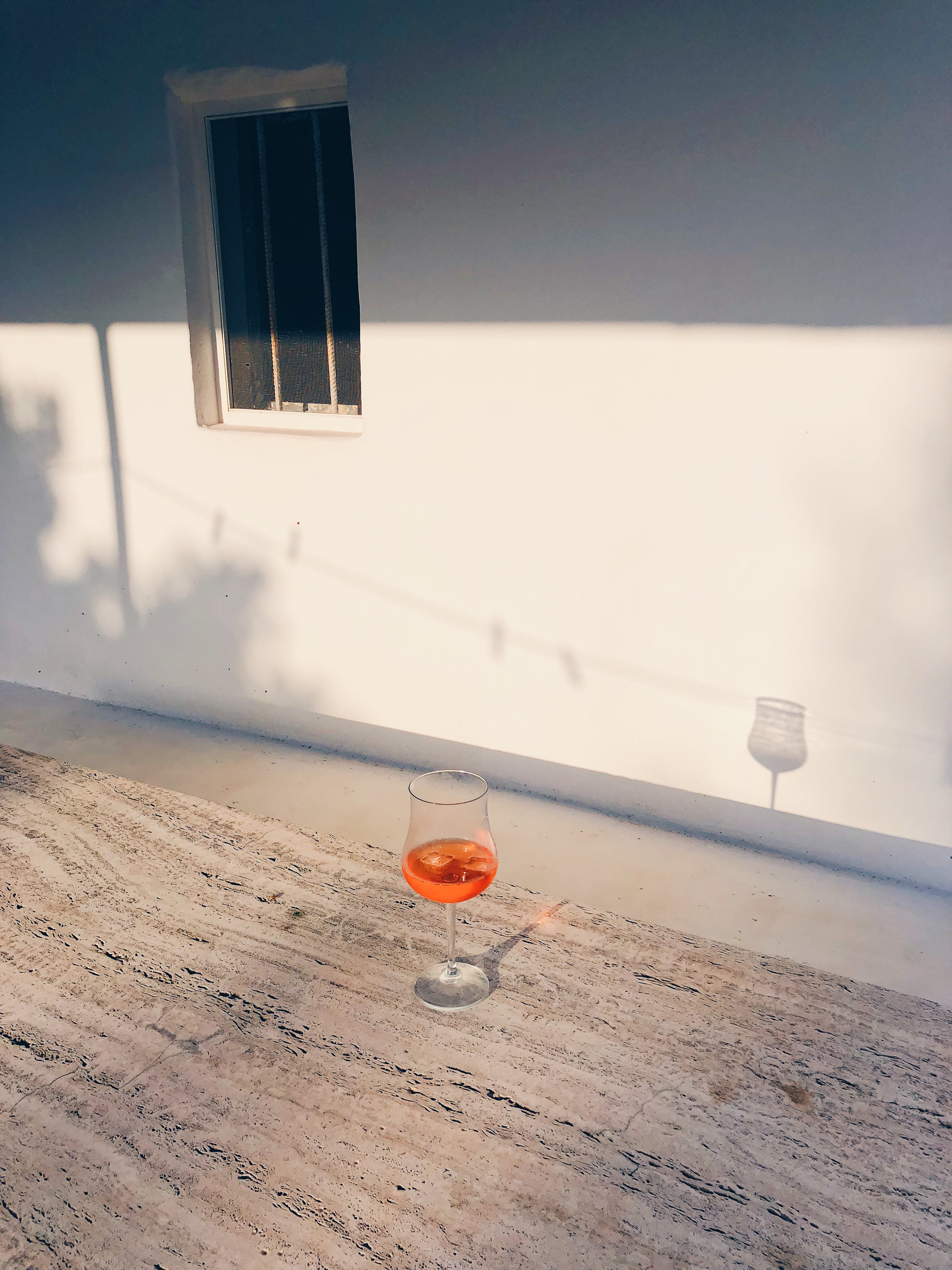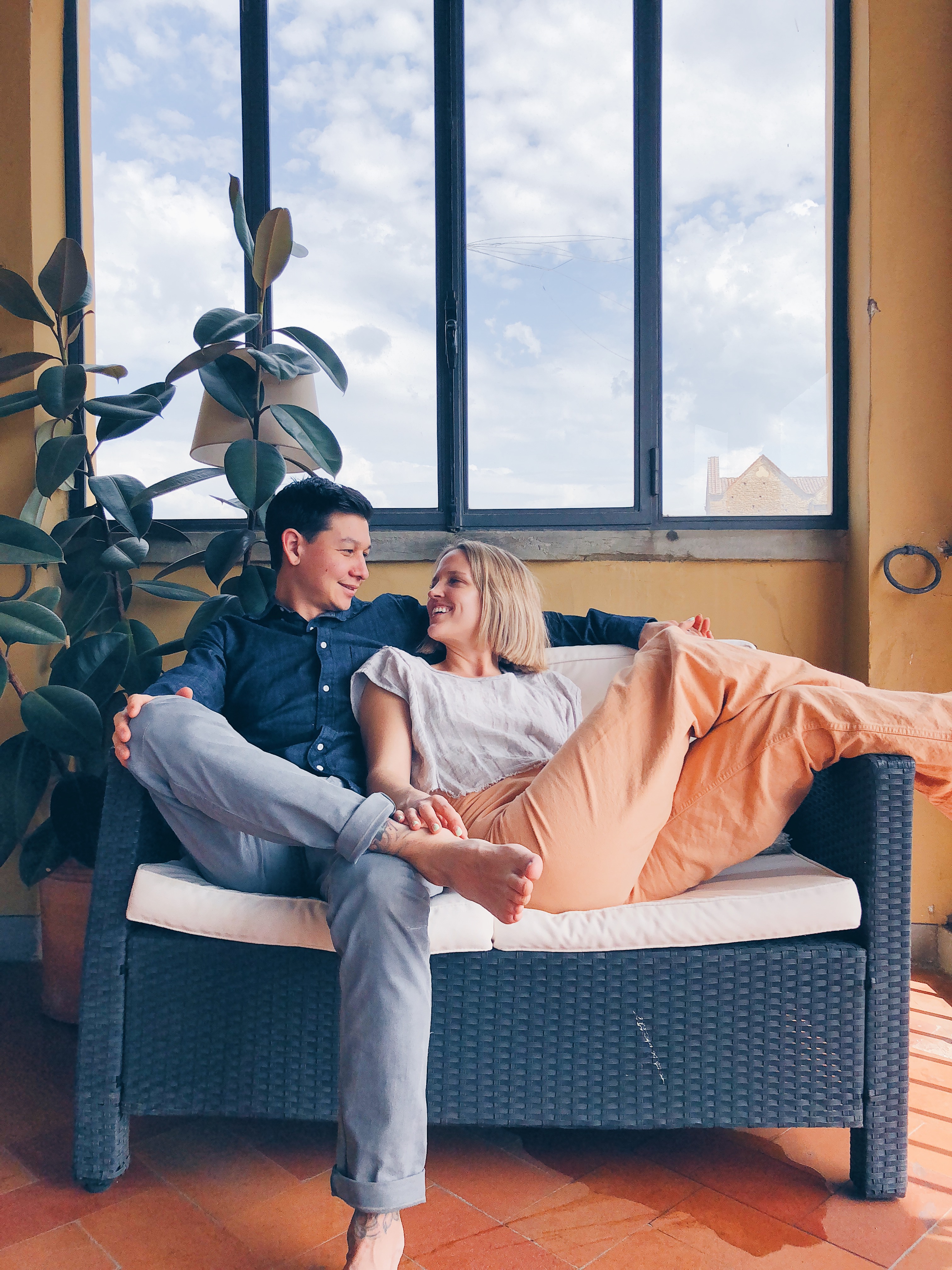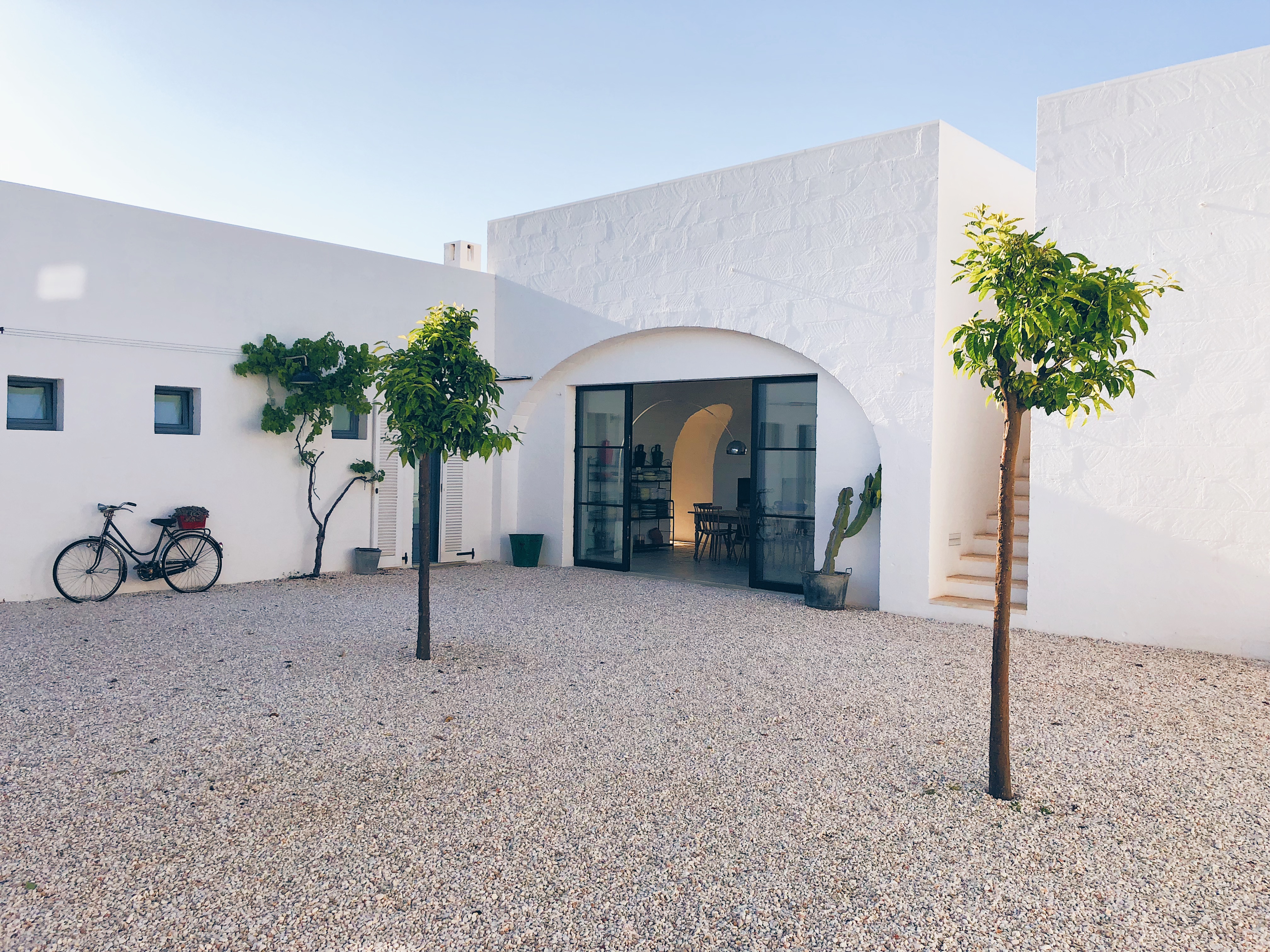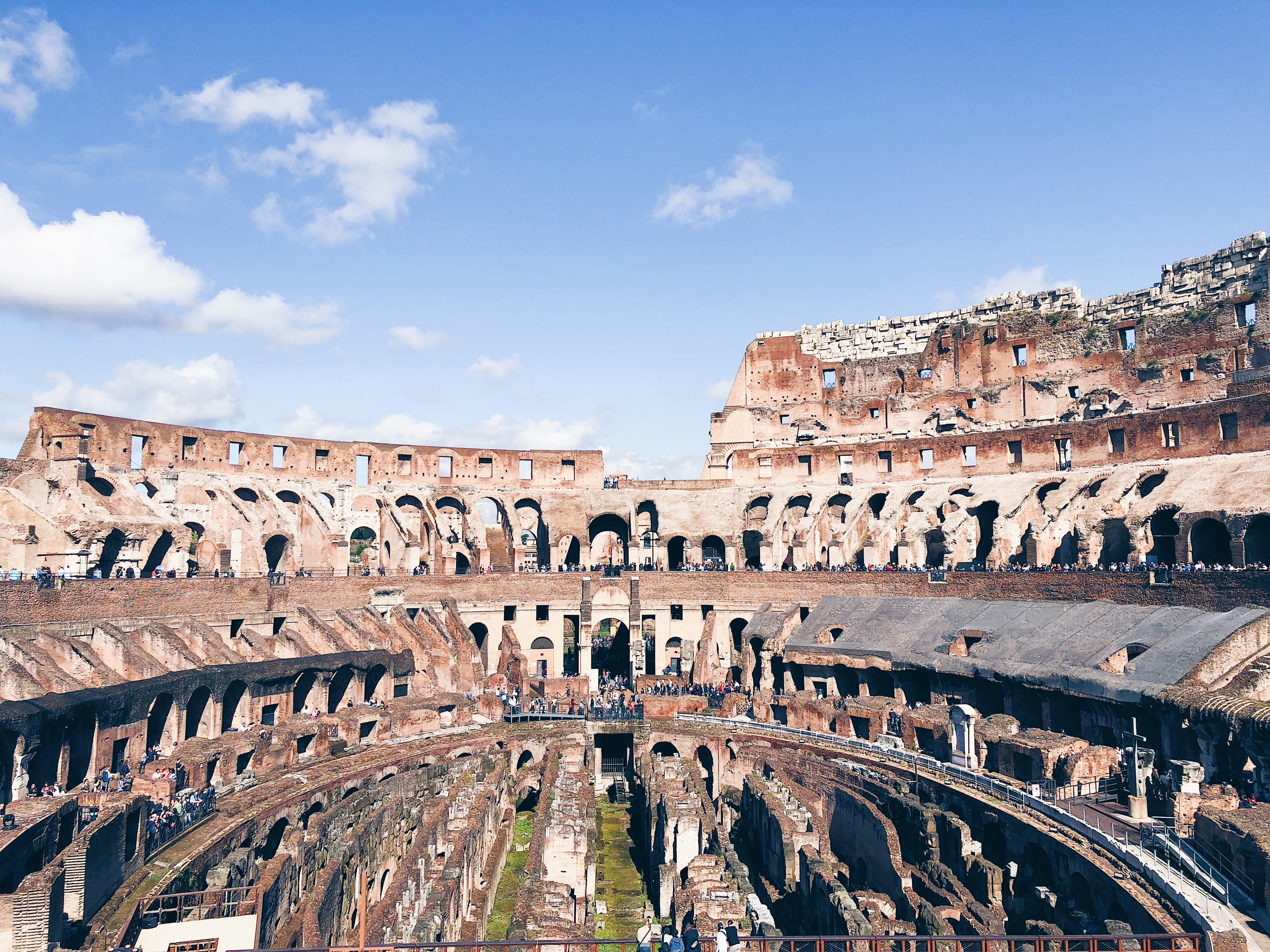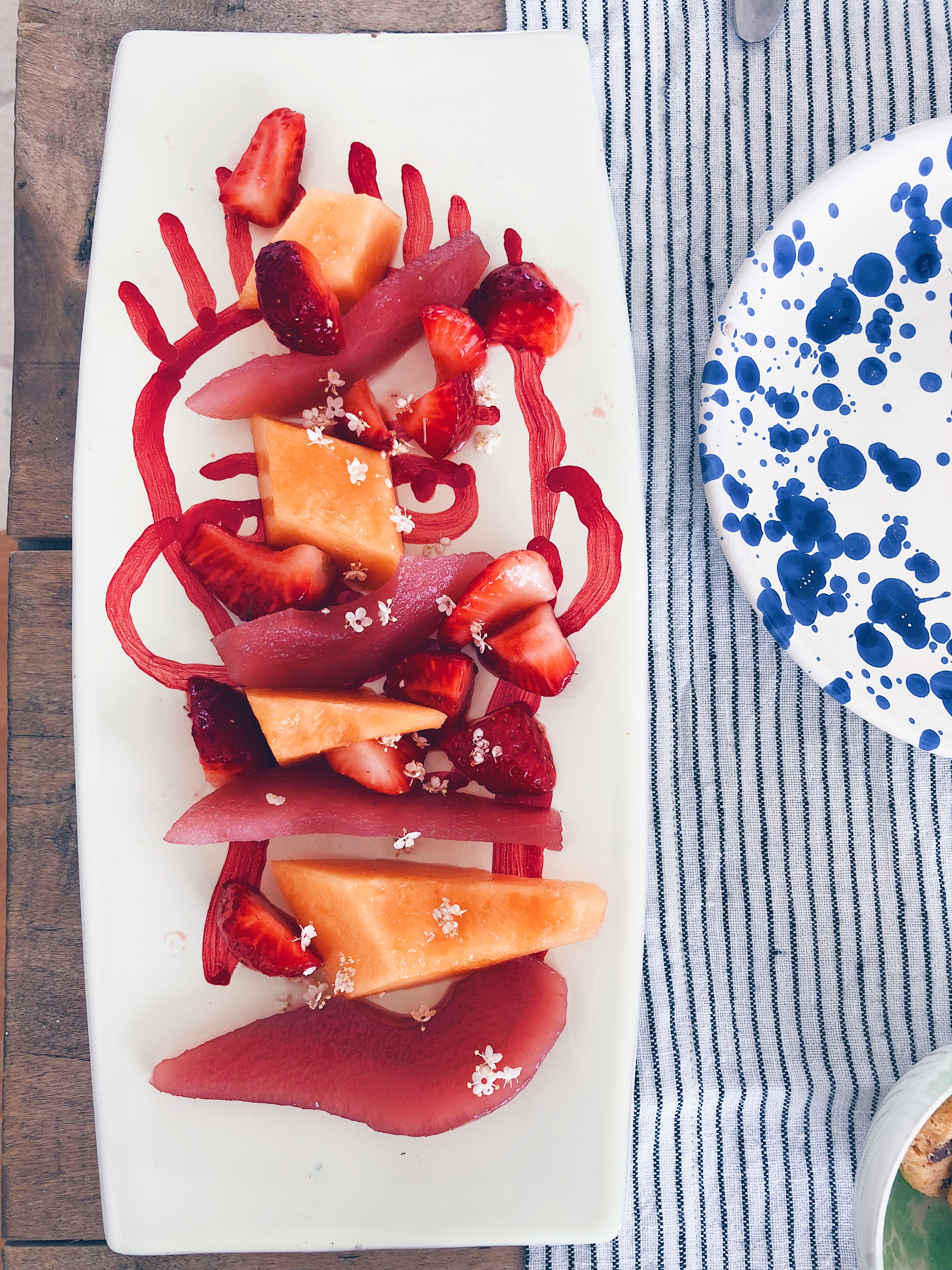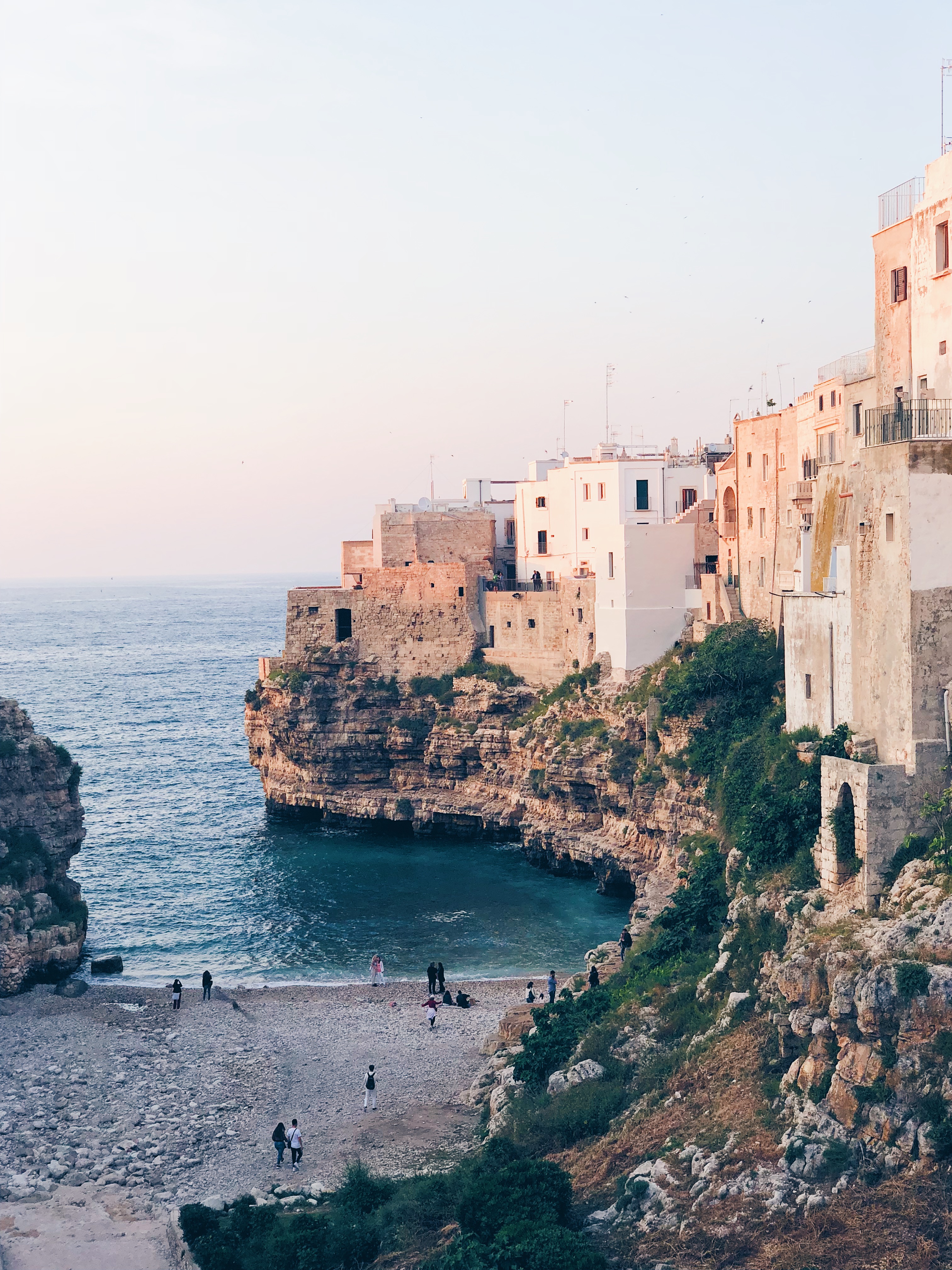 PUGLIA:
Masseria Moroseta – If you don't stay here, I highly recommend checking to see if you can join in on one of their weekly dinners while you are in the area.
Quanto Basta – A great spot for cocktails in Lecce.
La Cucina di Mamma Elvira – We went to their restaurant for dinner and their enoteca for lunch, and both were amazing!
Society – Amazing shop of home wares and a small collection of clothing all made from natural fibers.
Cave of Poetry – Not to be missed! Absolutely stunning.
Torre Guaceto – Our favorite beach in Puglia. So beautiful.
Osteria Del Tempo Perso – Delicious!!
Coffee & More – Great place for a coffee and pastry.
L'Aratro – Old fashioned and very traditional.
Il Ristorante La Cantina – Wanted to go here, but we couldn't get in. Make a reservation!
Il Cucco – The only trendy spot in a small town of very traditional restaurants. We really enjoyed it!
Al 9 Aperitivi – Great place for a spritz and bruschetta.
MINT Cucina Fresca – Vegan/vegetarian restaurant owned by the sweetest couple. Reservations highly recommended. The desserts are to die for.