Seriously loving this combination of roasted carrots and grapes with pumpkin seed thyme hummus. I've been really into roasting grapes this fall and pretty much using them on anything and everything. They're perfect for serving on top of bread, adding to your favorite fall salad, using on a yogurt bowl, you name it! The pumpkin seed thyme hummus is creamy and herbaceous. This whole dish feels very grounding and nutritious, exactly what I want from a fall dish. A great one to make for dinner or as a side dish when dining with family or friends. Enjoy!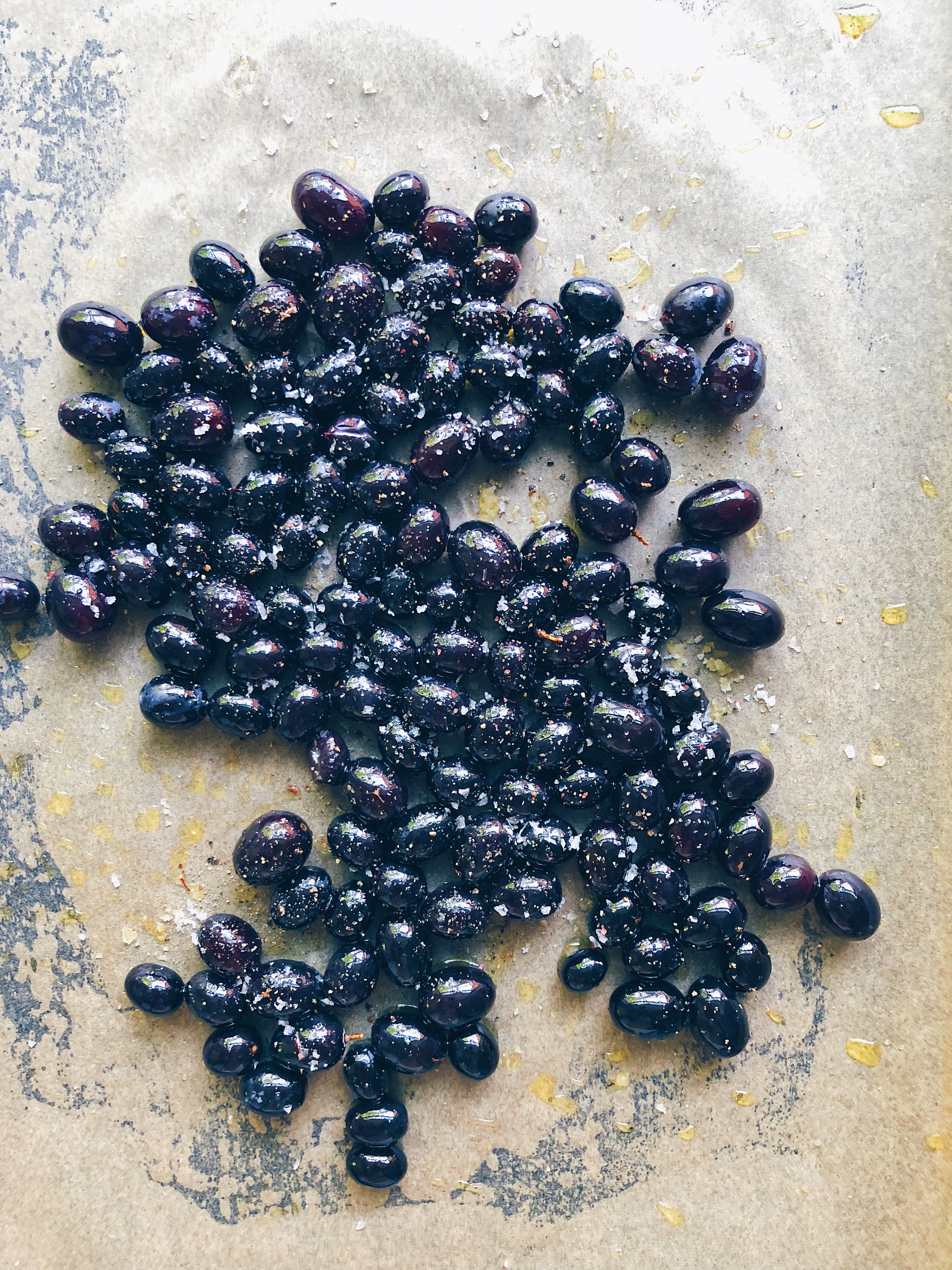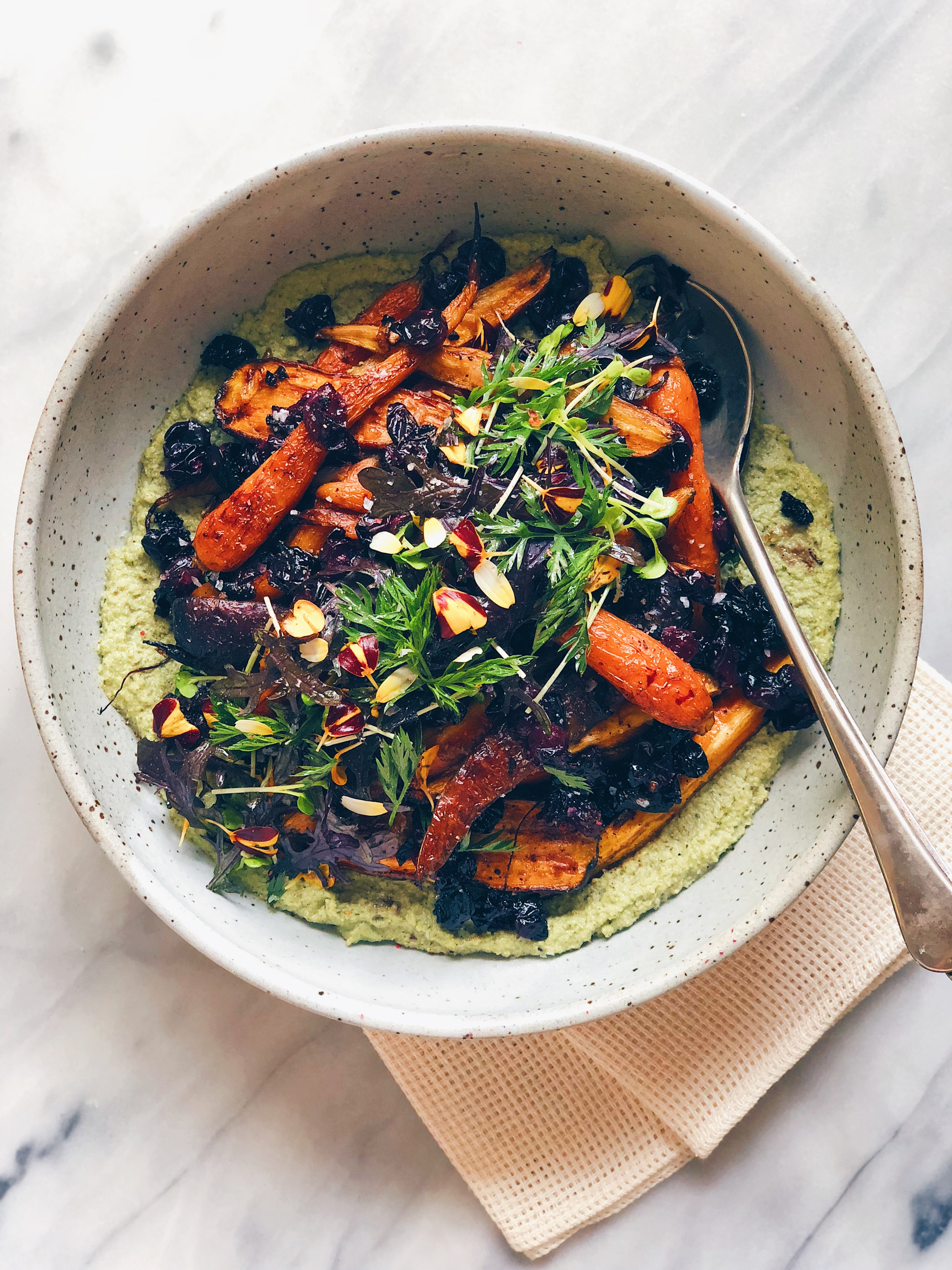 Roasted Carrots and Grapes with Pumpkin Seed Thyme Hummus
[Serves 4]
For the Roasted Carrots:
2.5 lbs carrots, roasted whole – cut after roasting
1/2 cup shallot, chopped
2 Tablespoons balsamic vinegar
2 Tablespoons avocado oil
Salt and pepper, to taste
For the Roasted Grapes:
1lbs. grapes (I used Jupiter, but Concord are delicious as well)
1.5 Tablespoons avocado oil
Salt and pepper, to taste
For the Pumpkin Seed Thyme Hummus:
1 cup pumpkin seeds, soaked overnight then drained and rinsed well
1/2 cup + 2 Tablespoons extra virgin olive oil (I used Arbequina Olive Oil from Spain)
2 Tablespoons packed fresh thyme
2 Tablespoon red or white wine vinegar
1 Tablespoons lemon juice
1 small clove garlic, minced
2 Tablespoons water
3/4 teaspoon salt
1/2 teaspoon sumac
1/2 teaspoon freshly ground black pepper
To Garnish:
Mixed greens (I used the carrot top greens, purple mizuna and marigold petals)
Balsamic vinegar (I like to put this on the table, so people can drizzle their own dish)
Salt and pepper, to taste
Preheat oven to 425°F. Roast carrots for 40-45 minutes or until golden and tender.
Preheat oven to 425°F. On a parchment lined sheet pan, roast grapes for 20-25 minutes, stirring 2-3 times through cooking.
In a food processor, blend all hummus ingredients until very smooth, about 5 minutes.
In a large serving dish, using a large spoon or rubber spatula, spread the pumpkin seed hummus down in an even layer about 1/2″ thick.
Layer carrots down on top of pumpkin seed hummus then top with the roasted grapes. Garnish with fresh greens, salt and pepper. Serve with balsamic vinegar on the table. Enjoy!