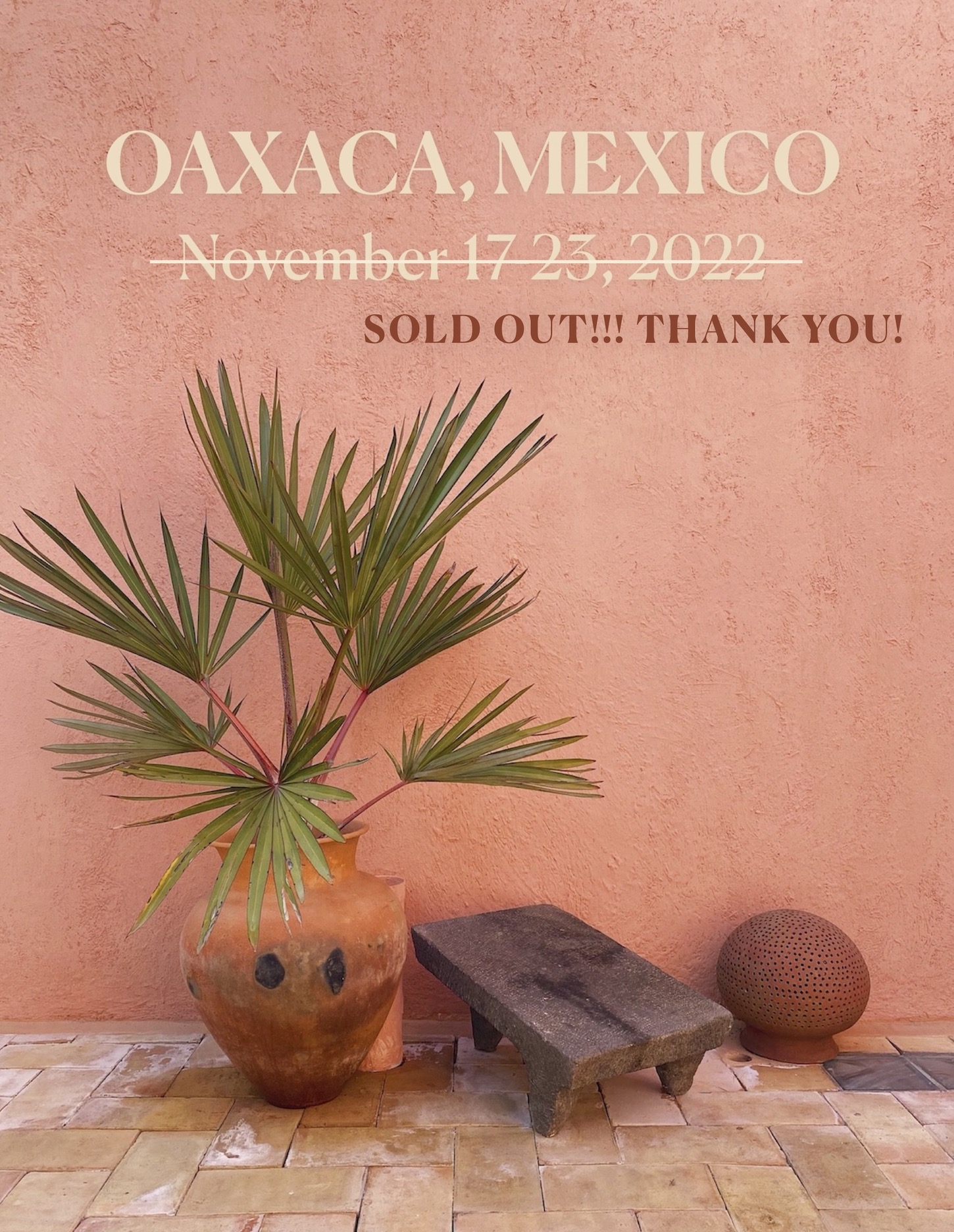 Join Alison and Hannah in November…
For a week of cultural exploration in gorgeous Oaxaca, Mexico. An opportunity to dive into artisan craft, local cuisine and heritage sites with an emphasis on meaningful cross-cultural exchange. We'll split our time between the gorgeous countryside and vibrant Oaxaca City for a balanced itinerary that will leave you feeling relaxed and inspired.
From the stunning agave fields where much of the country's mezcal is produced to the vibrant artisan markets, Oaxaca bursts with inspiration, flavor, color, tradition and warmth. Our itinerary is carefully curated to show you all the best highlights of the region.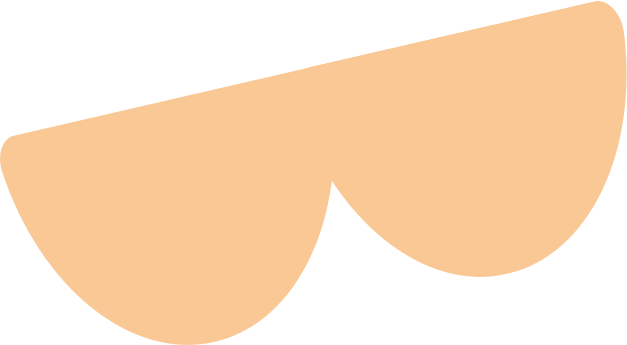 Oaxaca is culturally rich and known for its vibrant art scene, from pre-hispanic handcrafts to modern art. We will be exploring many aspects of Oaxacan art and culture through connecting with artisans, exploring art museums, architecture and traditional markets.
The trip will begin with a guided tour of indigenous heritage sites to learn about the rich history of Oaxaca and how it has influenced modern Oaxacan culture.
We will spend a day with Ludivina, a master of weaving and natural dyes, where we will learn the processes and techniques and each create a beautiful piece to take home. You'll get to visit the family home of expert candle makers and learn about the traditional art form as well as have an opportunity to support their work by purchasing their beautiful products.
One of the most unique cultural experiences in Oaxaca is the traditional temezcal, a sweat lodge practiced with hot stones, local herbs and sacred songs. We will learn about and participate in this special ceremony led by Laura, accompanied with a yoga class for a day of connection and rejuvenation.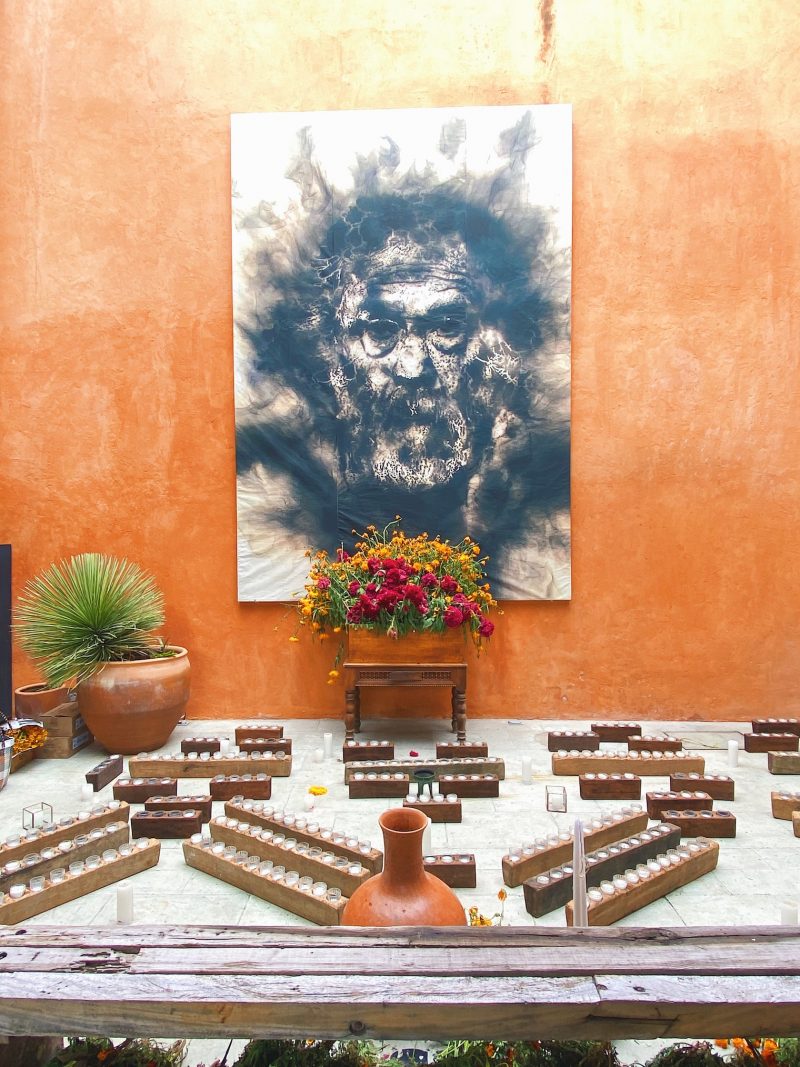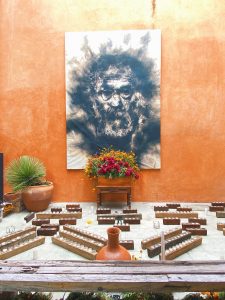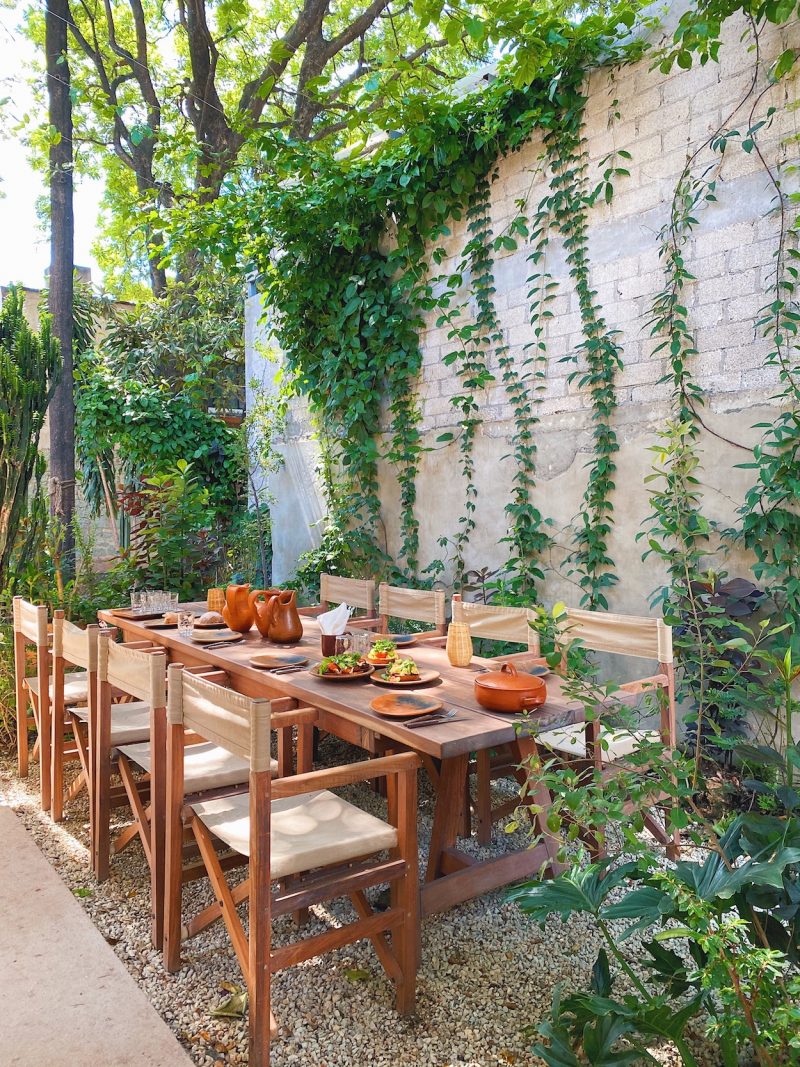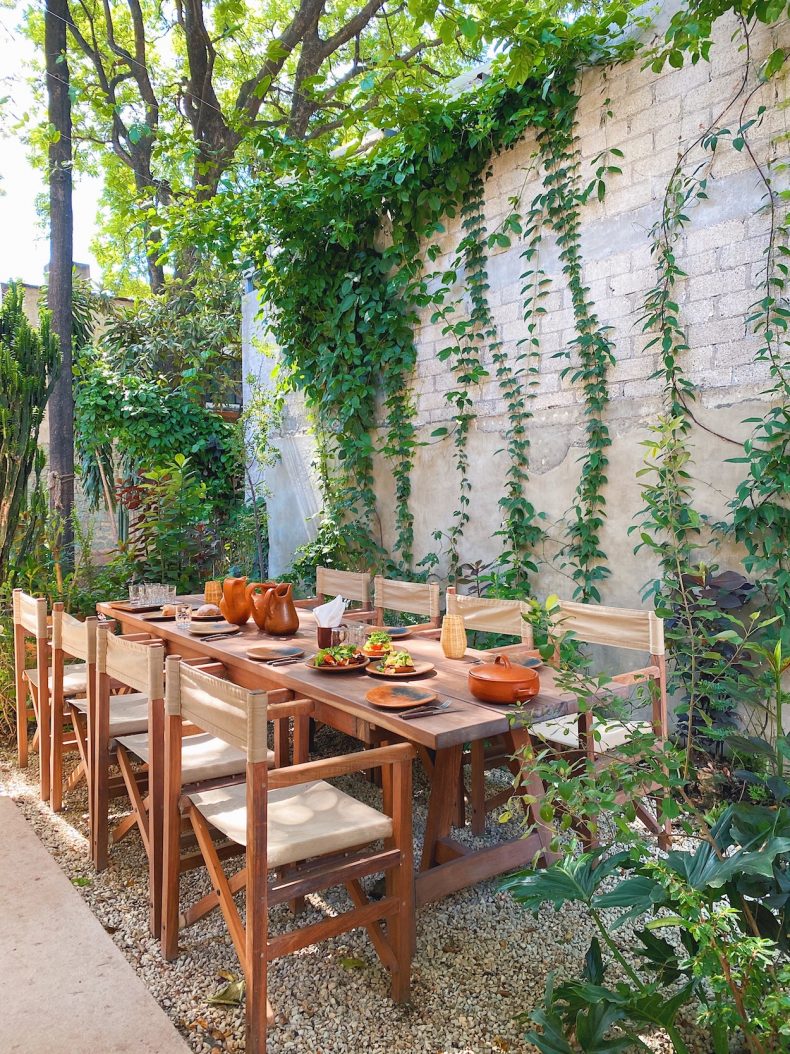 The cuisine of Oaxaca is truly some of the best in all of Mexico. From moles and tamales to tlayudas and memelas, the local foods burst with flavor and vibrance. We will explore the cuisine through the eyes of locals, with a guided market tour and participating in a traditional Oaxacan cooking class, both led by local 4th generation chef Lalo. From the bustling markets and street food stalls, to the best upscale restaurants in Oaxaca, we've created a well-rounded food itinerary, so you'll get to enjoy the diverse flavors of Oaxaca.
Oaxaca is the home to more than 70% of Mexico's mezcal production. Mezcal is a distilled alcoholic beverage made from the agave plant that has been produced in Oaxaca since the pre-hispanic era. We will visit a distillery where Shai will teach us how mezcal is traditionally made, lead us in a tasting to explore the different varieties and flavors, and finish the experience with a sunset dinner overlooking the agave fields.
This trip is an opportunity to connect with the rich local culture of Oaxaca and also an intimate group of like-minded individuals. Throughout the week we will meet and learn from skilled artisans, healers, farmers, chefs and more. We will also create a nurturing container for the group, where hopefully lifelong friendships will be made.
We will connect deeper to Oaxaca through an exploration of it's native plants and the way they have shaped the local culture by visiting the renowned botanical gardens, participating in a floral arrangement workshop with endemic flora, touring an organic farm before enjoying a farm-to-table meal, and visiting a distillery to learn about the process of transforming agave into the famed mezcal.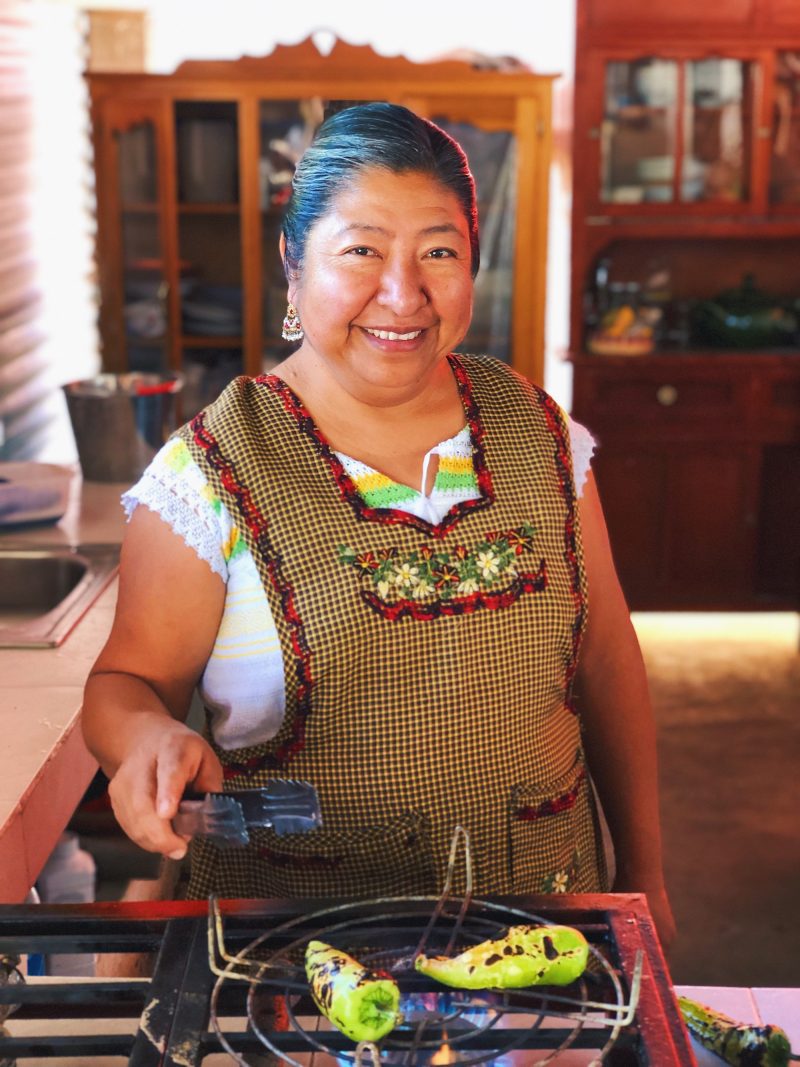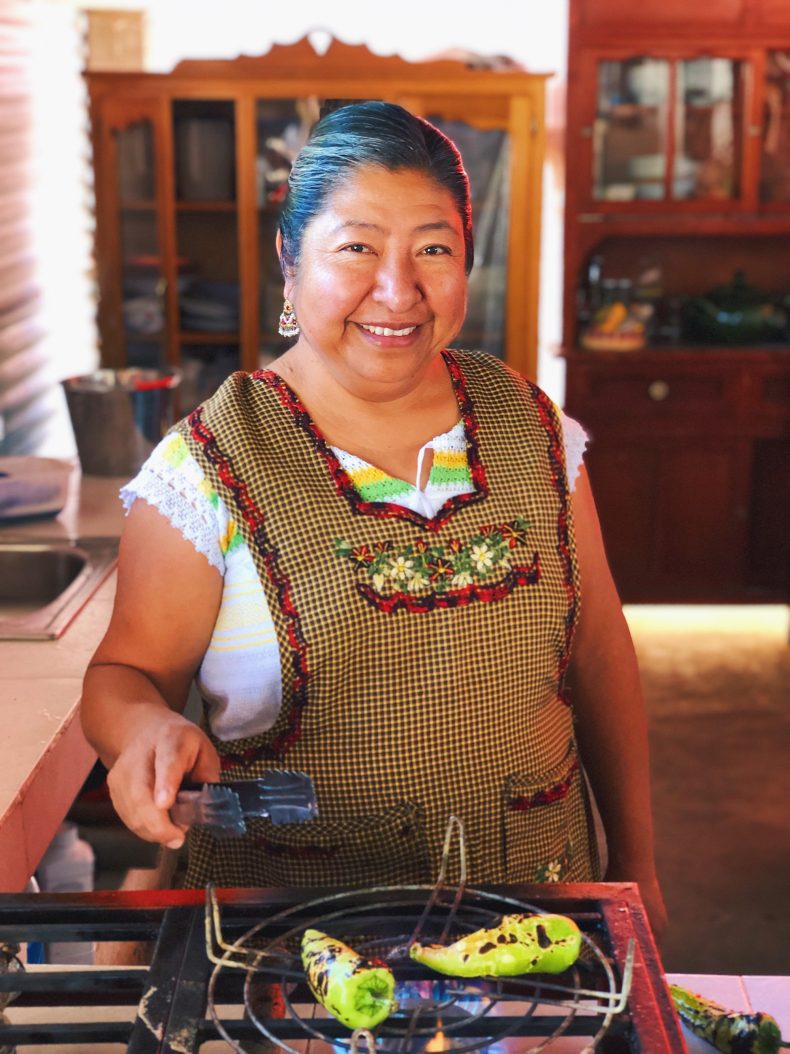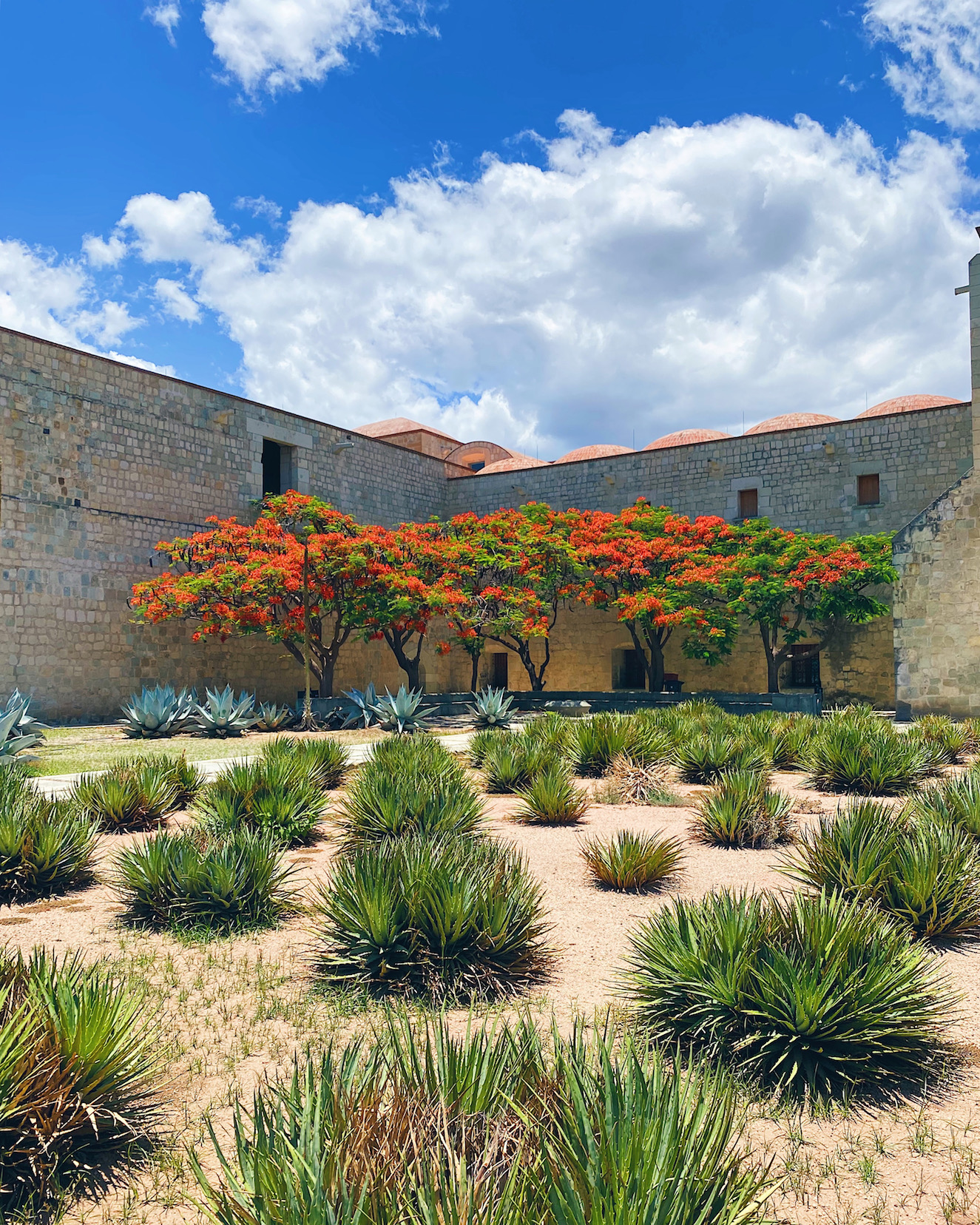 Included:
• 6 nights/7 days accommodation at Hotel Sin Nombre in Oaxaca Centro
• All breakfasts, lunches and dinners (excluding market visits) – we will do our best to accommodate any dietary restrictions and preferences.
• All group-led tours and activities, including cultural site visits, artisan craft and floral design workshops, cooking class, cacao ceremony, farm tours, mezcal tasting, yoga class, sound healing and traditional temezcal, etc.
• Transportation to and from the airport and Hotel Sin Nombre
• All transportation to activities outside the city
Not included:
• Airfare: Flights from the US typically range from $200 – $800 depending on where you're traveling from
• Travel Insurance: We have a strict (no-refunds) cancellation policy, so we recommend that everyone gets personal travel insurance. This will cover things like illness/injury, flight cancellations, theft, etc.. Insuremytrip.com offers a variety of policies that will protect your investment
• Personal Shopping Expenses + Alcohol: There will be a couple lunches during mercado visits that will not be covered, so we recommend carrying cash for this and for shopping for artisan goods. Alcoholic drinks at dinners/lunches will be your own expense.
8:00 – 9:00am   Breakfast at Hotel Sin Nombre
9:30 – 12:30pm   Natural dying workshop with Ludivina
12:30 – 1:30pm   Lunch at Isabel's
2:00 – 4:00pm   Market tour + shopping
5:00 – 7:00pm   Free time
7:30 – 9:30pm   Dinner at Criollo
Other activities will include: visit to candle-making workshop, Oaxacan cooking class, heritage site visits, traditional temezcal, mezcal farm and distillery tour with sunset dinner, hike and mineral springs, cacao ceremony and more!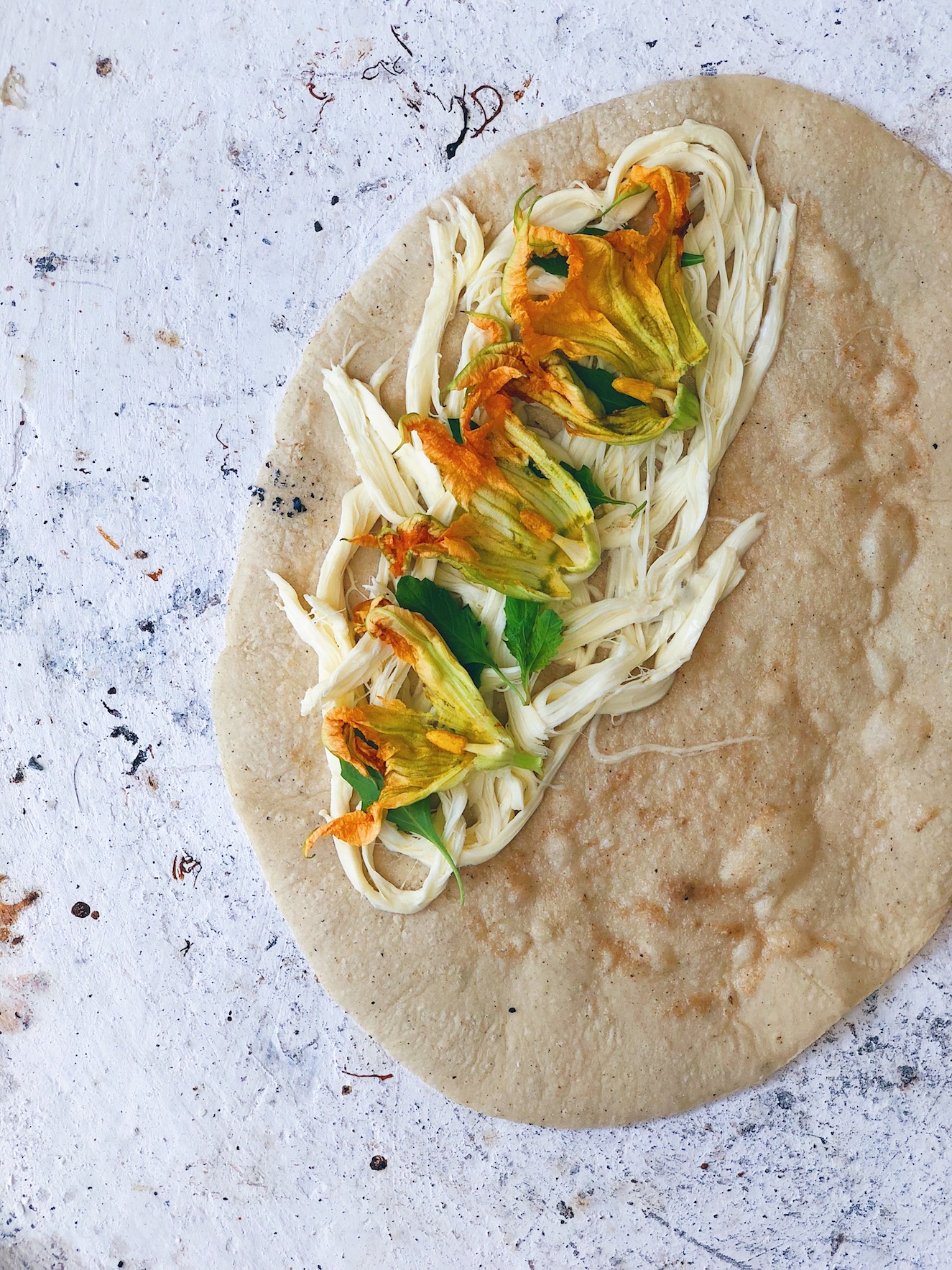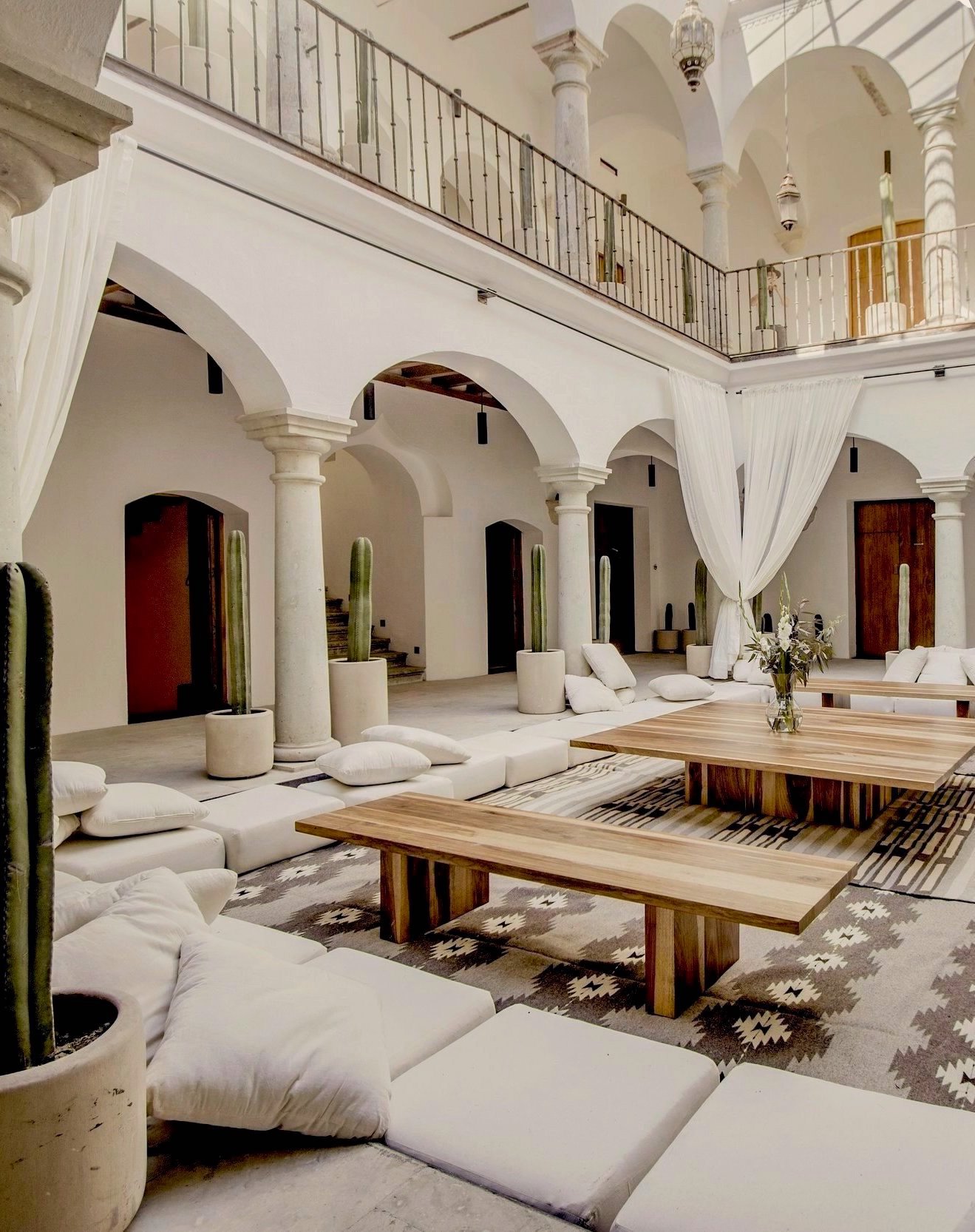 Originally constructed in the 17th Century, Hotel Sin Nombre boasts a sensual merging of traditional and modern architecture. A meeting of worlds where Northern Africa Arabic design elements root themselves within a traditional Oaxacan foundation. Flooded with natural light, an open courtyard lined with pillows, local textiles and plants invites its visitors into a tranquil respite from the vibrant flavor of historic Oaxaca. Outside its doors, the main zocalo of Oaxaca is only 2 blocks away. Enjoy the hotel's restaurant, bar and rooftop plunge pool.
ROOMS + INVESTMENT:
Classic – $3,900 per person
Classic accommodation offers a double bed in a smaller ground level room with a private bathroom and walls painted by artist Carlito Dalceggio.
Queen – $4,300 per person
Queen accommodation offers a Queen size bed, private bathroom and air conditioning, located on the second level around the inner courtyard.
King – $4,600 per person
King accommodation offers a King size bed, private bathroom and air conditioning, located on the ground level around the inner courtyard.
Deluxe – $4,900 per person
Deluxe accommodation offers a beautiful extra spacious room with a King size bed, private bathroom and air conditioning,located on the second level with views facing the city and the interior courtyard.
Deluxe SHARED – $3,900 per person
Deluxe SHARED accommodation is for two people who want to share a beautiful extra spacious room with a King size bed, private bathroom and air conditioning, located on the second level with views facing the city and the interior courtyard.
*All rooms feature 500-thread-count bedding, bathrobes, hair dryers, black-out curtains on windows, purified water, access to rooftop pool, daily cleaning service, WiFi, 24-hour front desk and more!
Trip participants: Hotel Sin Nombre is an adults-only hotel, so unfortunately this trip is only open to people age 18-years or older.
Arrival: Fly into Oaxaca International Airport. We will have shuttles to pick you up if you arrive on Thursday, November 17th. Hotel Sin Nombre is about 20 minutes from the airport. Check in starts at 3pm.
**Something to consider: Our itinerary is quite packed with not a lot of free time, so if you want more time in Oaxaca, we recommend tacking on 1-3 days before or after our time together.
Departure: Check out is 11:30am. Airport shuttles will be running all day on November 23rd.
Visa: A visa is NOT required for citizens of the United States if traveling to Mexico for under 180 days. If you are a citizen of another country, please check visa requirements for traveling to Mexico.
Passport Validity: In order to enter Mexico, your passport must be valid for at least 90 days following your departure date. You must also have at least one blank page in your passport.
Covid-19: We strongly advise all participants get a Covid test before traveling to Mexico and self-testing again once they arrive. Additionally, a negative Covid test taken within 24-hours of your flight is required to travel back to the United States (we will help arrange).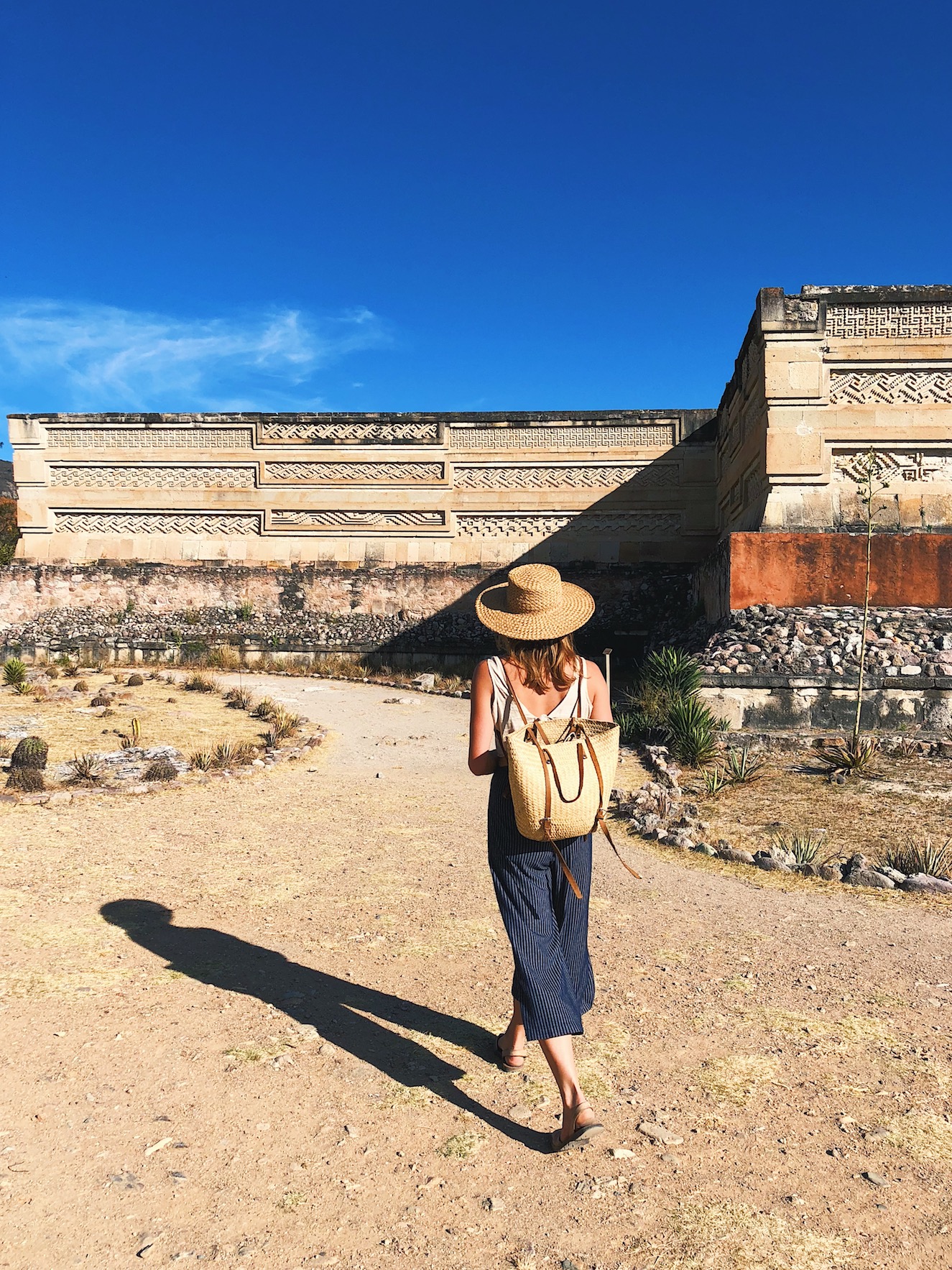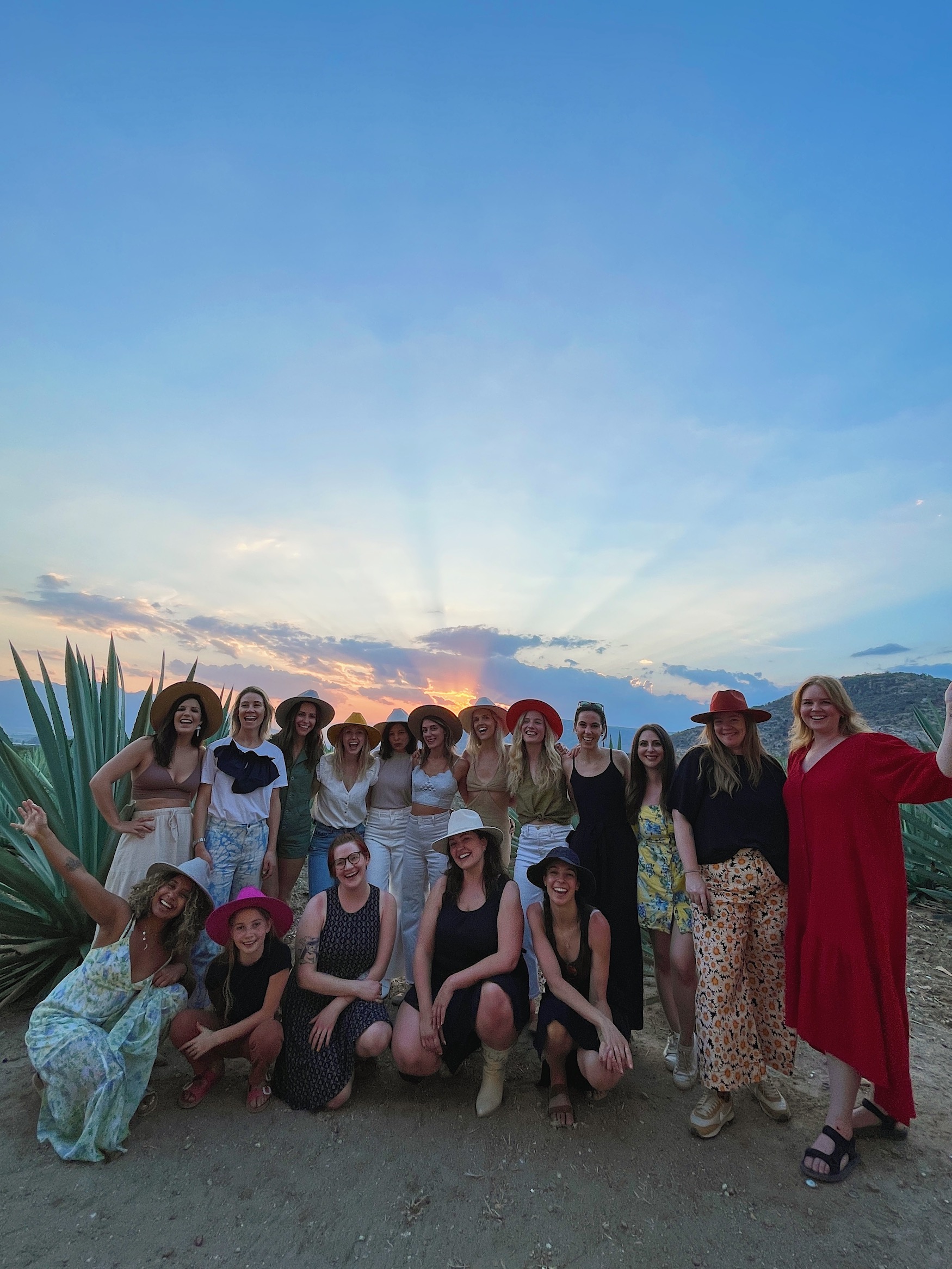 "My favorite part was the curation. I loved meeting locals, exploring hidden private studious and gardens, and learning about Oaxaca from natives was my favorite. I especially enjoyed our sunset comida in agave fields. I'll never forget how beautiful and delicious it was."
"I want to thank you again for this fabulous introduction to Oaxaca. The experience is so well put together and balanced that I admit it is borderline spiritual. To experience Mexico through the lens of deep admiration and respect is genuinely unforgettable. Thank you, thank you, thank you!"
"Thank you from the bottom of my heart for an absolutely incredible trip. The care and consideration you and Hannah put into every aspect of the trip was so deliberate and intentional (not to mention absolutely stunning). I'm walking away with a renewed sense of energy, clarity, and creativity (three things I haven't felt in awhile), and with the love from so many incredible women. Nothing can compare."
"One of the things that I wasn't really expecting was how much I would genuinely like our whole group. It was an incredible group of women that I now consider friends and I have you to thank. The caliber of the group speaks volumes on the type of people you attract and what you inspire in them."
"The curation of every moment made it clear how much time you and Hannah took. Please charge the next group a ton more cause it's worth so much more. Can I even say it was actually "priceless" without it feeling like a MasterCard Dumb and Dumber moment? Either way, it was a priceless trip. Thank you."
"Thank you for cultivating such an incredible group of women and curating a trip of a lifetime! I can't put into words how special this experience was. After a very difficult year+, this trip was a sanctuary of happiness, light and connection."
Alison Wu is the founder and creative director of lifestyle brand, Wu Haus. Since starting Wu Haus in 2016 as an outlet for her personal style and recipes, Alison has received international recognition in publications like Forbes, Vogue, The New York Times and Domino. In 2021, Alison co-founded Ami Ami – a collection of nut, seed and spice toppings. In addition to content creation and creative direction, Alison regularly collaborates with artists and makers to produce handmade products for Wu Haus. She is currently based in Mexico City and regularly hosts events and workshops.
Hannah Aronowitz first came to Oaxaca in 2012 to work with a micro-finance non-profit, Fundacion En Via, and has been living in Oaxaca part-time ever since. From this experience she began working with local artisans, eventually starting a clothing and lifestyle brand, Miha. She now resides in Oaxaca full-time and recently opened a restaurant there, Leonora. Her interest in the local culture, from artisan goods to cuisine, paired with intimate connections with locals, makes her uniquely suited and excited to share her favorite city with you!