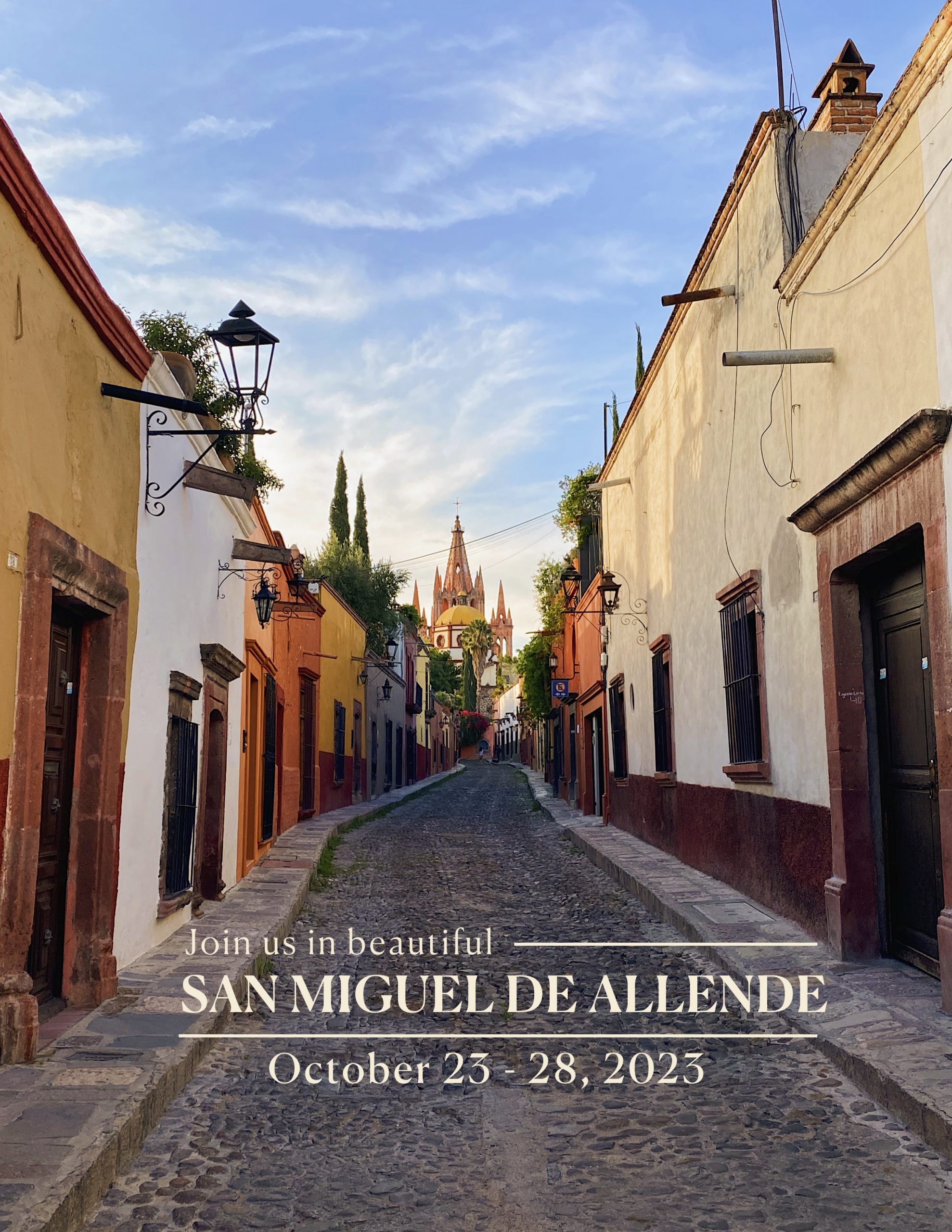 Join Alison and Hannah in October for a week of cultural exploration in gorgeous San Miguel de Allende, Mexico!
Vibrant San Miguel de Allende is a colonial-style city surrounded by stunning countryside, with a rich history and thriving art and culinary scenes. This trip is an opportunity to connect with like-minded women, learn about art, history and gastronomy from locals, and explore the hidden gems of this charming city and the surrounding area. Each day we will meet and learn from local guides, designers, healers, ranchers, chefs and more. Getting to know San Miguel from those who know it best will lend to deeper understanding and a more authentic travel experience. Our itinerary is carefully curated to balance adventure, wellness and cultural exchange, so you'll leave feeling rejuvenated and inspired.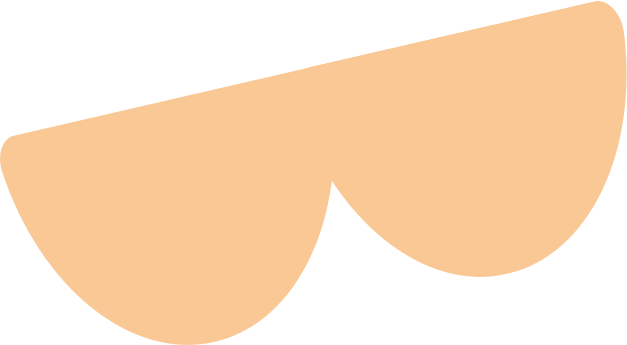 This trip is an opportunity for you to connect directly with locals in a respectful and reciprocal way and to share life-changing experiences with an intimate group of like-minded individuals. All cross-cultural exchanges will be translated from Spanish to English, so while you will have lots of opportunity to practice your Spanish, no knowledge of the language is required.
On our trips, we strive to create a safe and inclusive container for people from all backgrounds. As a principal value, we honor diversity in all its forms including but not limited to sexual orientation, race, size, culture, age and beyond. No matter who you are or where you're from, we love you and would love for you to join us!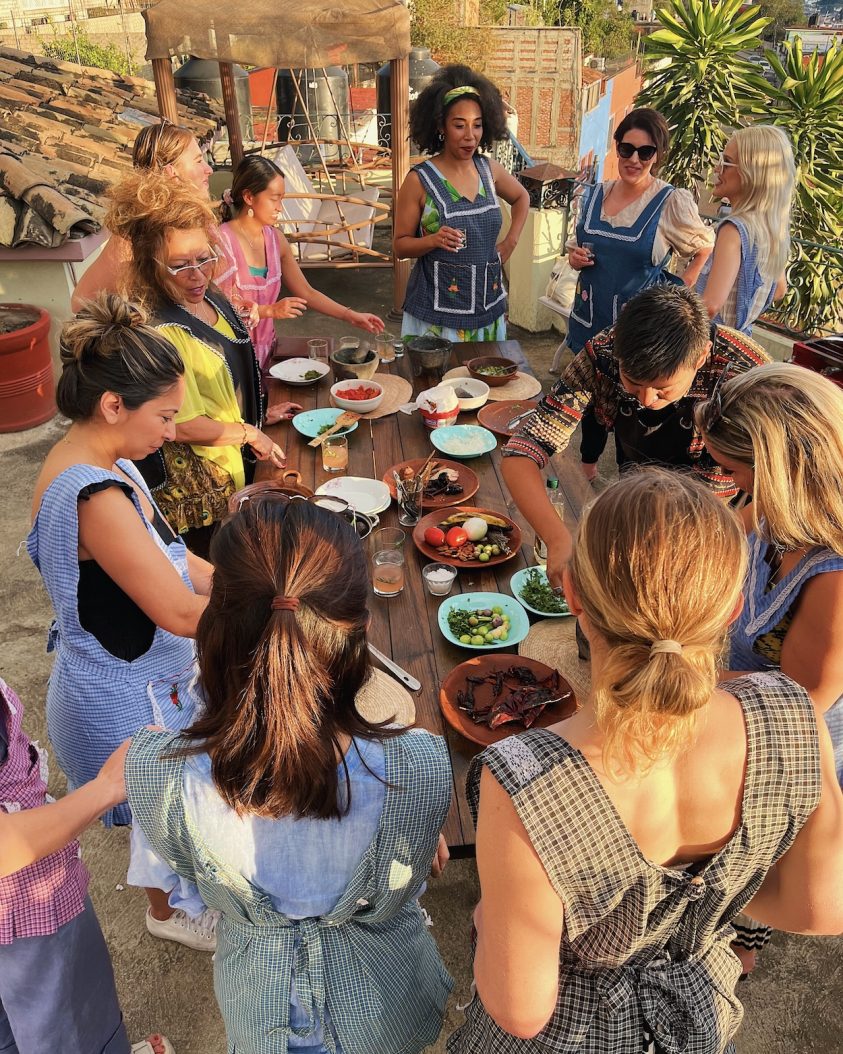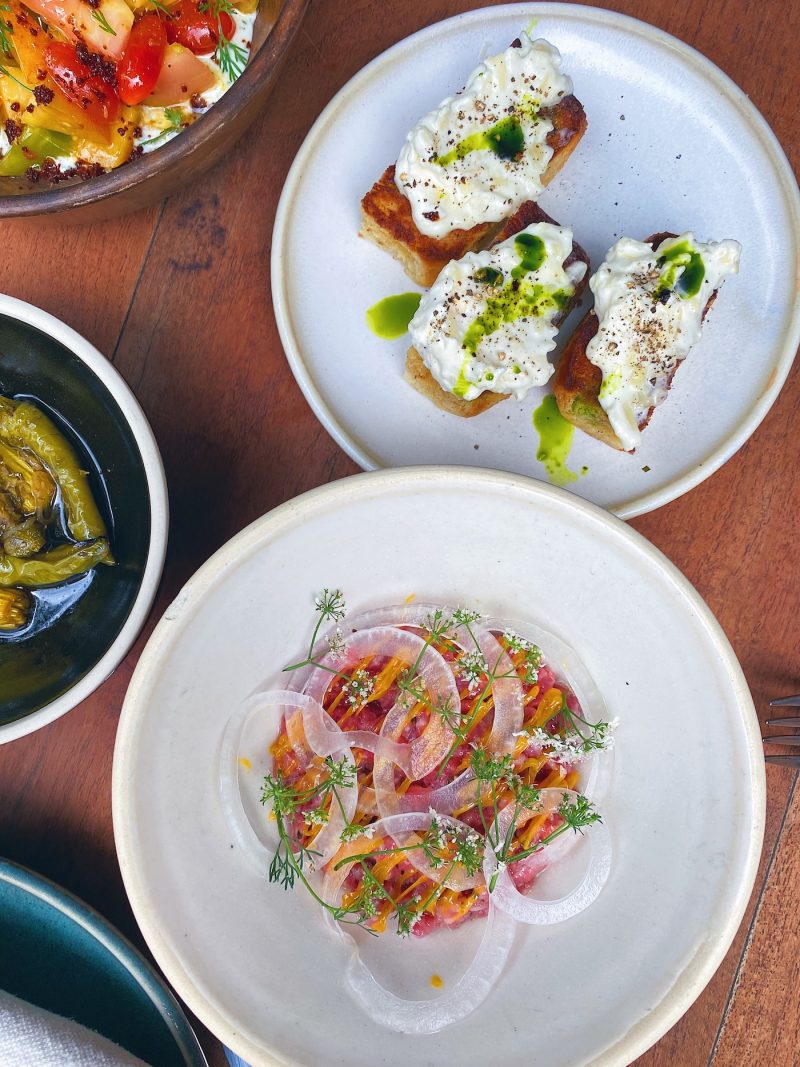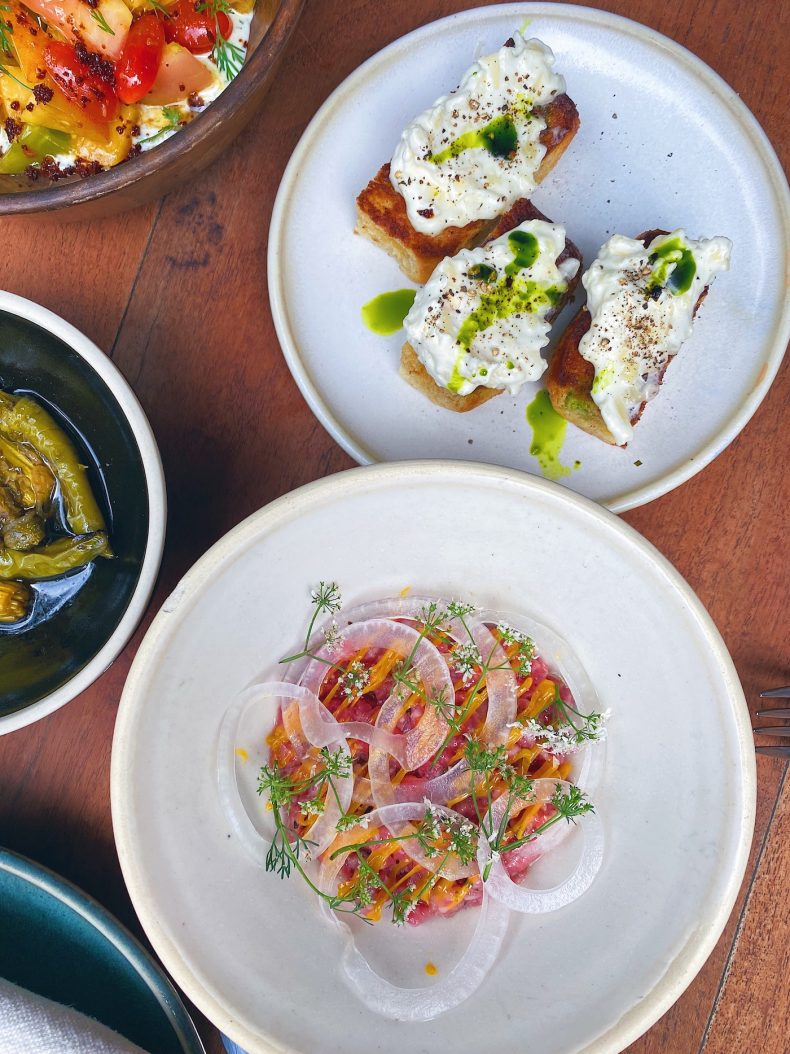 San Miguel has a rich food scene and from street tacos and rustic ranch-style lunches, to fine dining that pushes the boundaries of Mexican cuisine, we'll sample and savor it all. To go deeper than just a taste, we'll participate in a pan de muertos workshop, where we'll learn how to make special buns for the Day of the Dead.
No meal is complete without an accompanying beverage and San Miguel is renowned for its burgeoning wine scene. You'll have opportunities to enjoy wine tasting from the region, including up-and-coming natural wine makers. We'll also get a change to sample mezcal, tequila and pulque (an effervescent, slightly fermented drink made from agave).
San Miguel de Allende is an artistic hub. The winding cobblestone streets, impeccably maintained colonial architecture and rich natural beauty of the area has long drawn artists, musicians and other romantics. We'll explore the history of the town, and the current art scene, with visits to museums and private studios, where we'll learn about painting, weaving, pottery, hatmaking and design. 
Our trip is scheduled for the week leading up to the famed Día de Muertos (Day of the Dead) celebrations, so anyone who is able can extend their trip to enjoy the festivities. We'll see the city prepare for the holiday over the course of the week, with markets filled with offerings for altars, and decorations going up all around town. We'll learn about the significance of the holiday from a local and be able to participate in creating an altar together.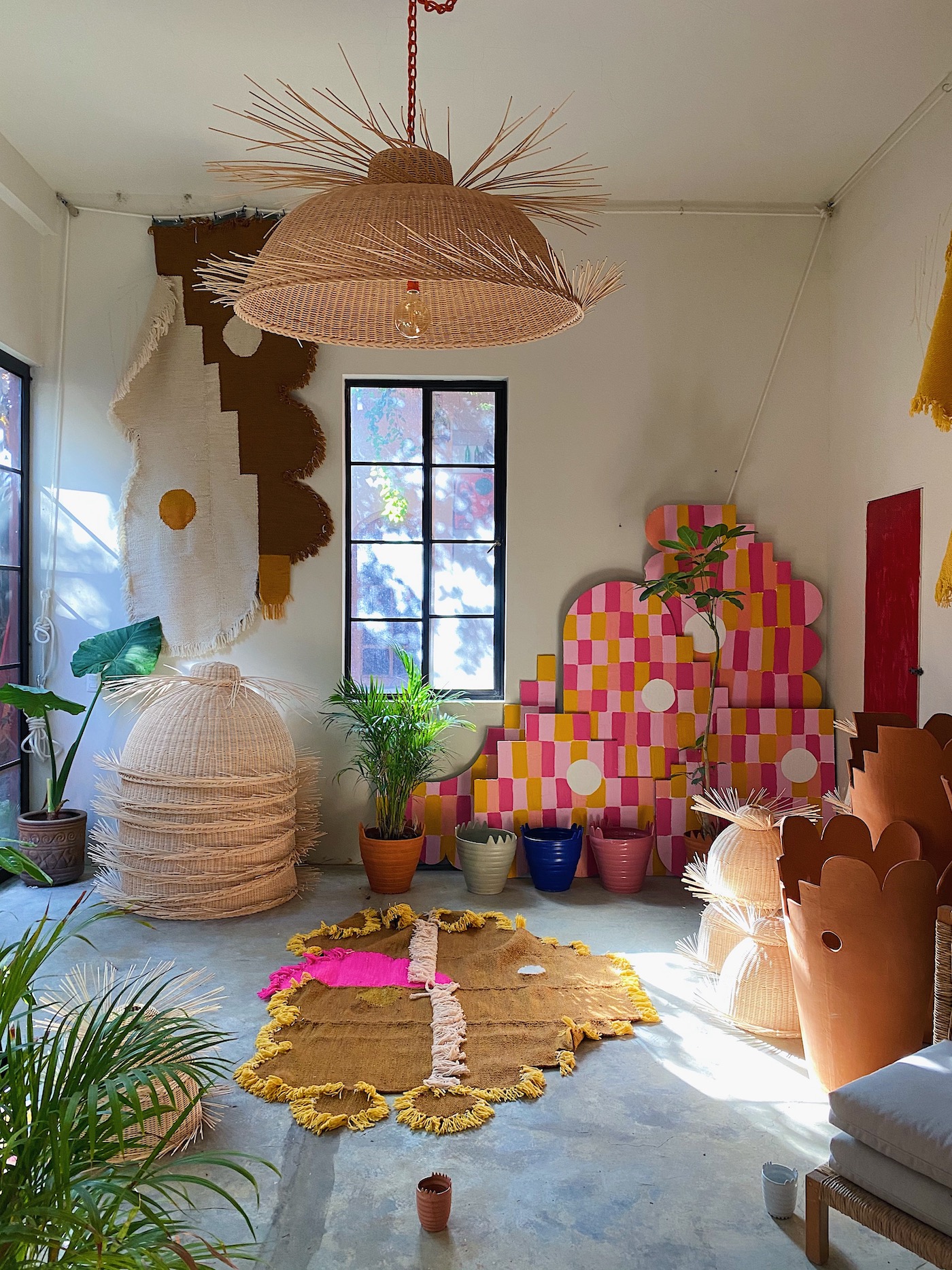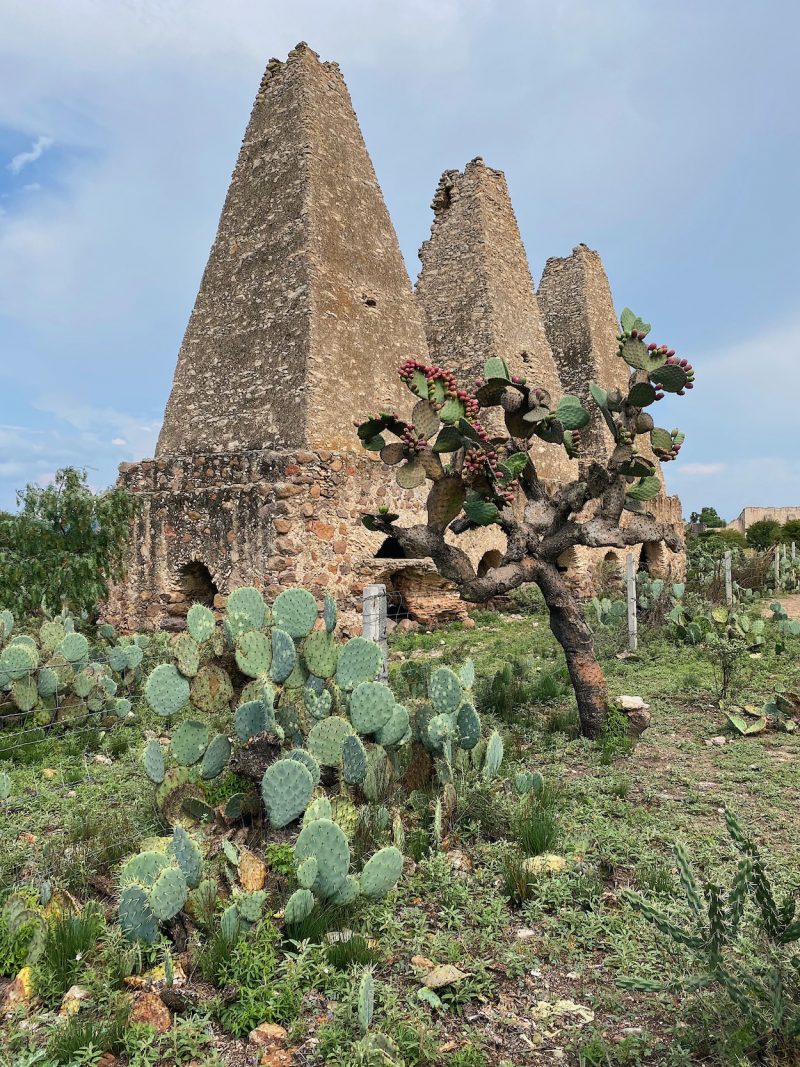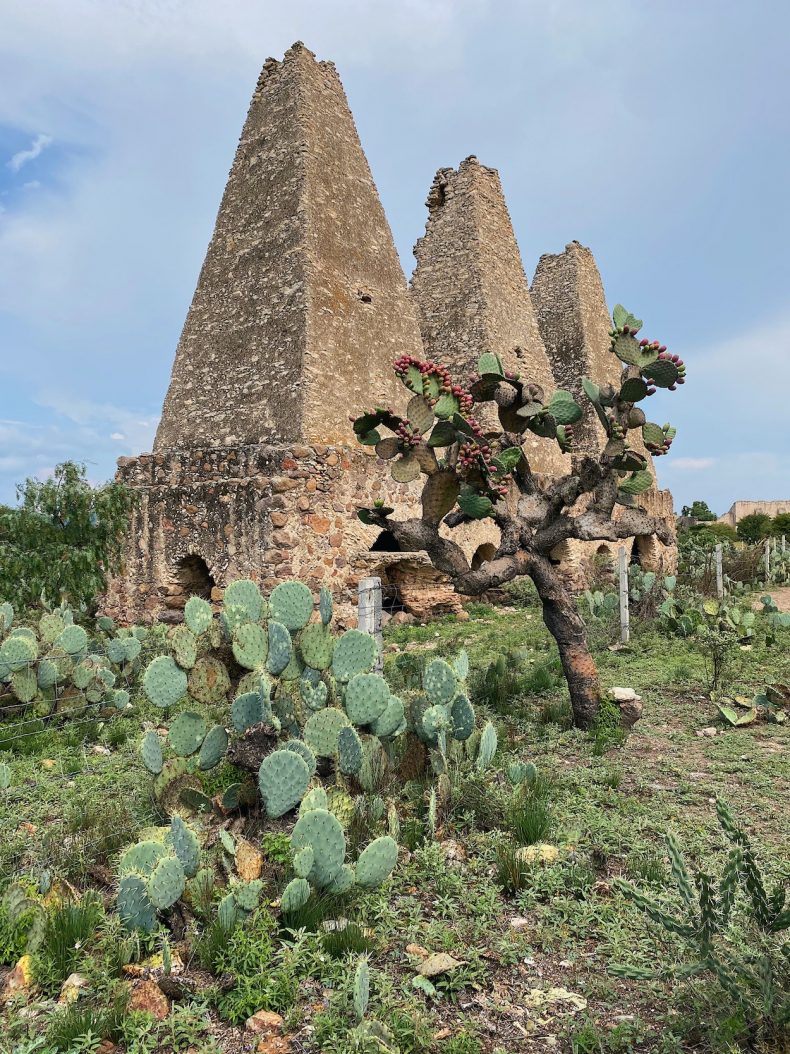 San Miguel de Allende is situated in the stunning state of Guanajuato. We'll hike through the famous Charco del Ingenio nature preserve and botanical garden, learning about the endemic flora while we move our bodies. We'll get out of the city to visit a working ranch and explore the fields and canyons on horseback, finishing with a rustic lunch in the countryside. You'll also have the option of sealing in the trip by taking part in a once-in-lifetime experience of a sunrise hot air balloon ride.
We want you to leave feeling refreshed, in body, mind, and spirit. We leave blocks of free time in the schedule so you can rest or explore, depending on what you need. We'll spend an afternoon indulging in a mineral spring soak, with the option for additional spa treatments. You'll get to experience a heart-opening cacao ceremony, in the Mayan tradition, which is an opportunity for personal reflection as well as connection.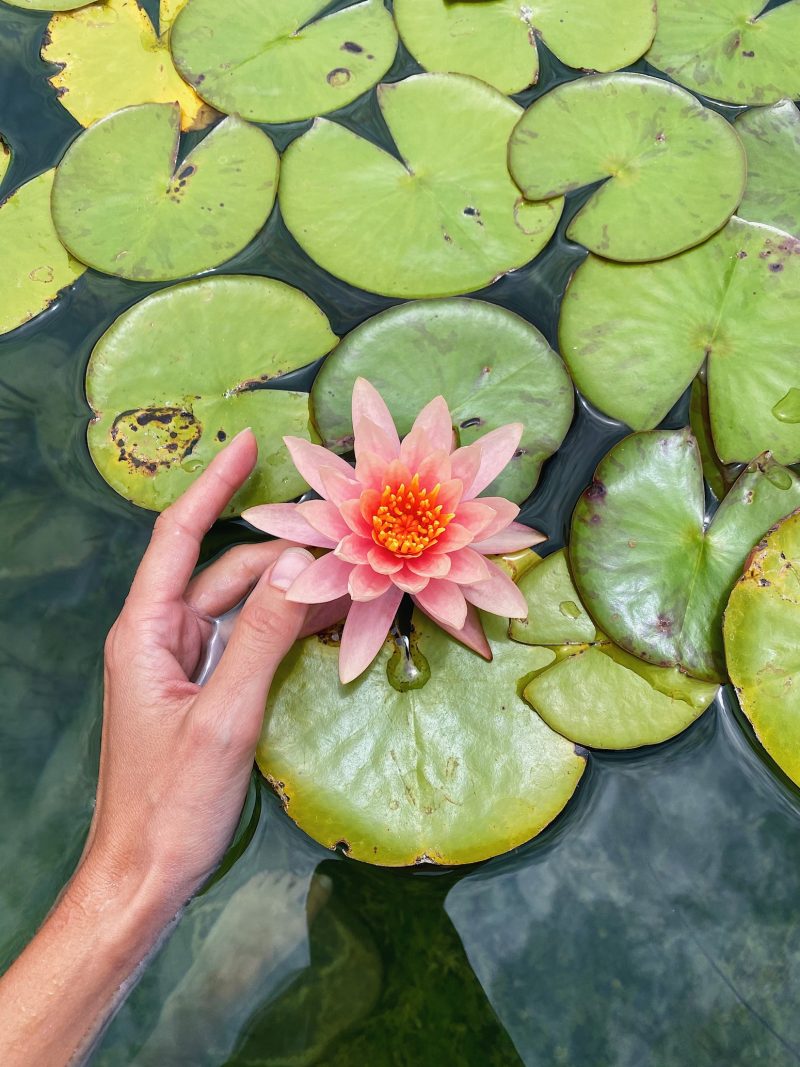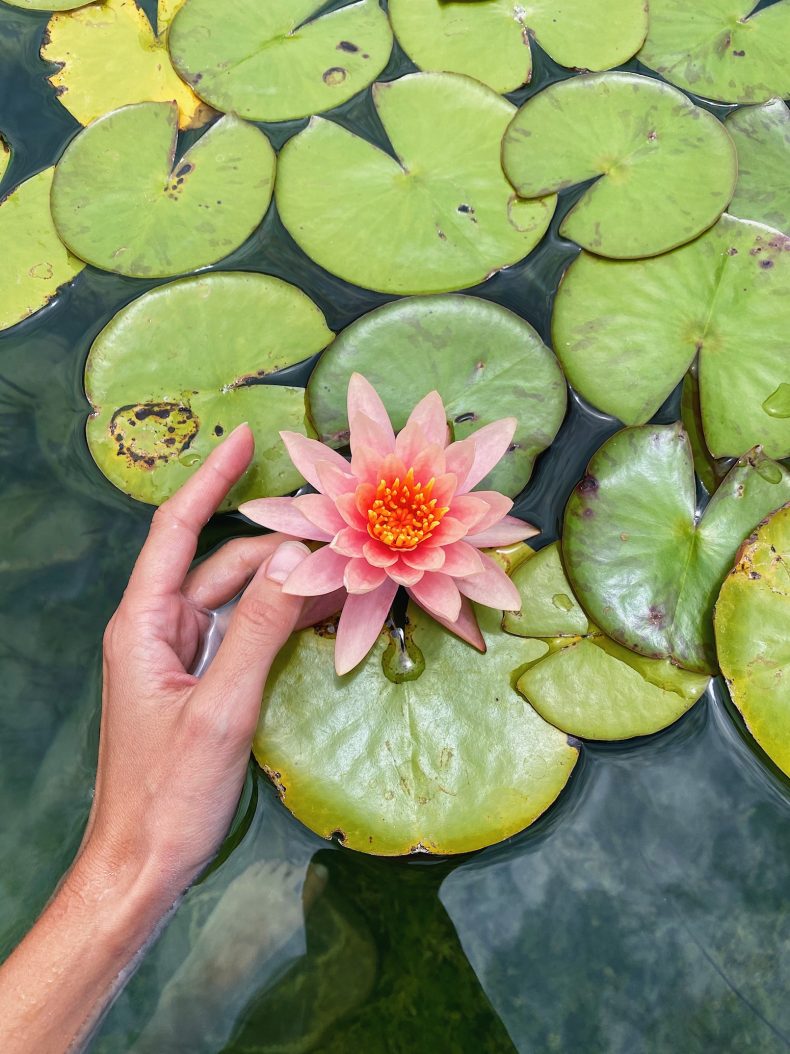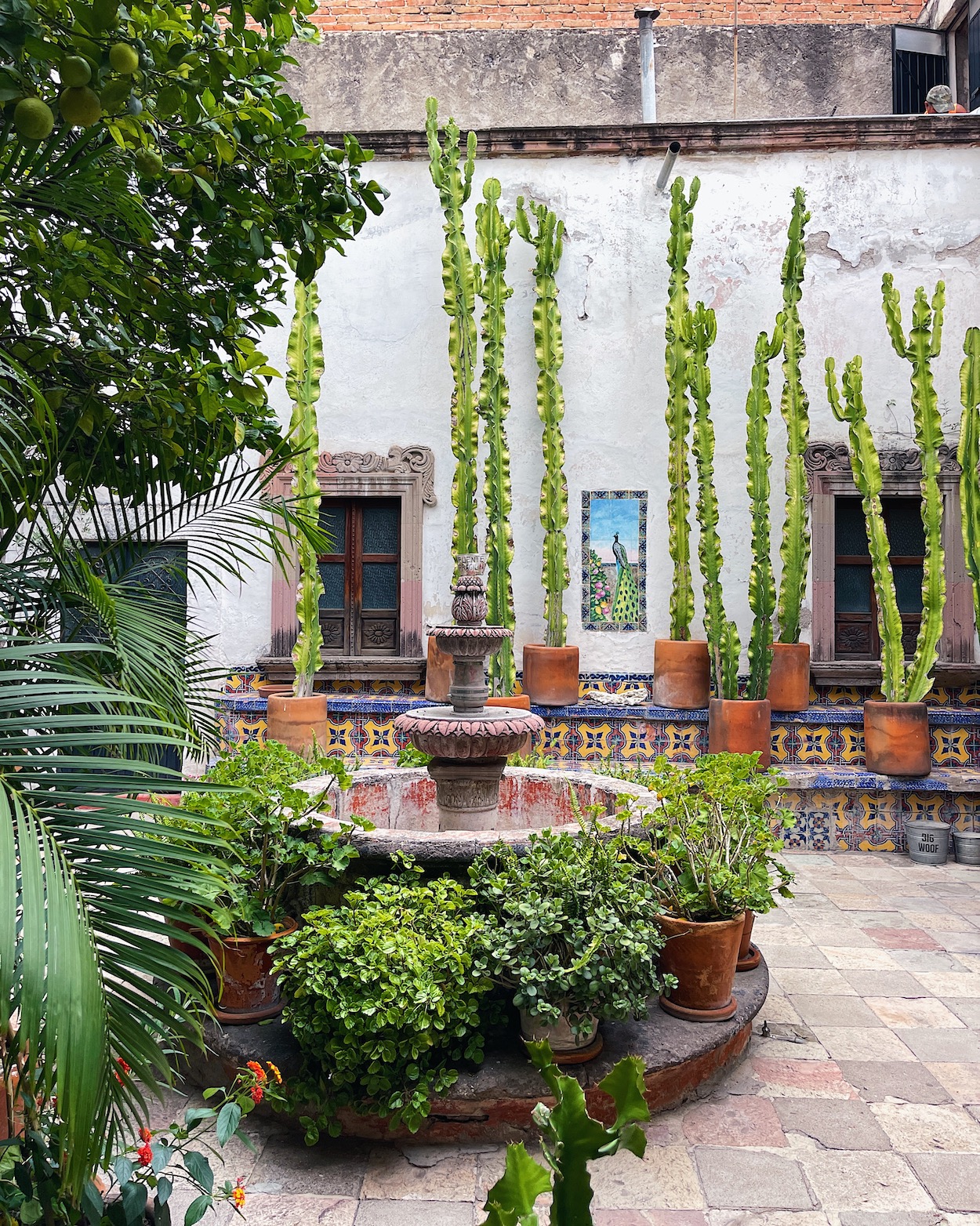 8:00 – 9:00am   Breakfast at Casa Hoyos
9:30 – 11:30am   Guided hike through Charco del Ingenio botanical garden & nature preserve
12:00 – 2:00pm  Pan de muertos bread making workshop at Panina
2:00 – 4:00pm   Free time
4:00 – 7:00pm   Day of the Dead talk + altar making workshop
8:00 – 10:00pm   Dinner
Other activities may include: visit to artist studios, canyon horseback riding, heritage site visits and guided tour, natural wine tasting, spa and mineral springs, cacao ceremony and more!
Included:
5 nights/6 days accommodation at

Casa Hoyos

 in the center of San Miguel
All breakfasts and dinners, plus some lunches. (We'll offer some afternoon free time when you can choose your own adventure for lunch). We will do our best to accommodate any dietary restrictions and preferences.
All group-led tours and activities, such as guided tours, workshops, mineral springs soak, horseback riding, cacao ceremony, private studio visits etc.
All transportation to tours and activities
Not included:
Airfare – Fly into the airport at Querétaro (1.5 hours from San Miguel) or Mexico City (3.5 hours to San Miguel)
Transportation to and from the airport to the hotel (We'll provide you with the best options from your point of arrival). 
Optional activities: While most activities are included in the trip cost, there will be a few optional experiences we will be organizing for those interested, such as a sunrise hot air balloon ride and extra spa services during our mineral springs experience. 
Personal Shopping Expenses + Alcohol:  You'll have free time with opportunities to shop and sample food on your own. Alcoholic drinks at mealtimes will be your own expense.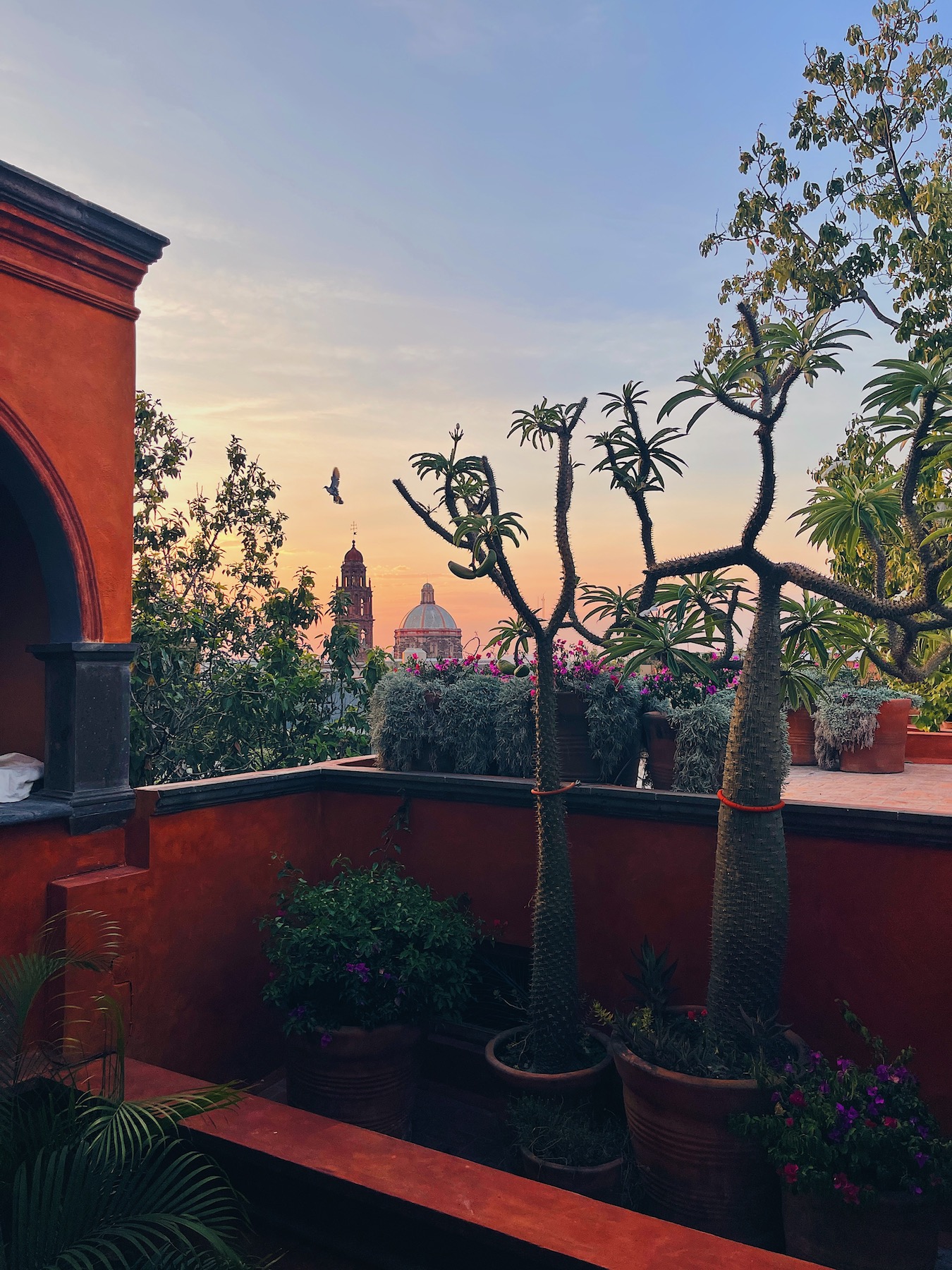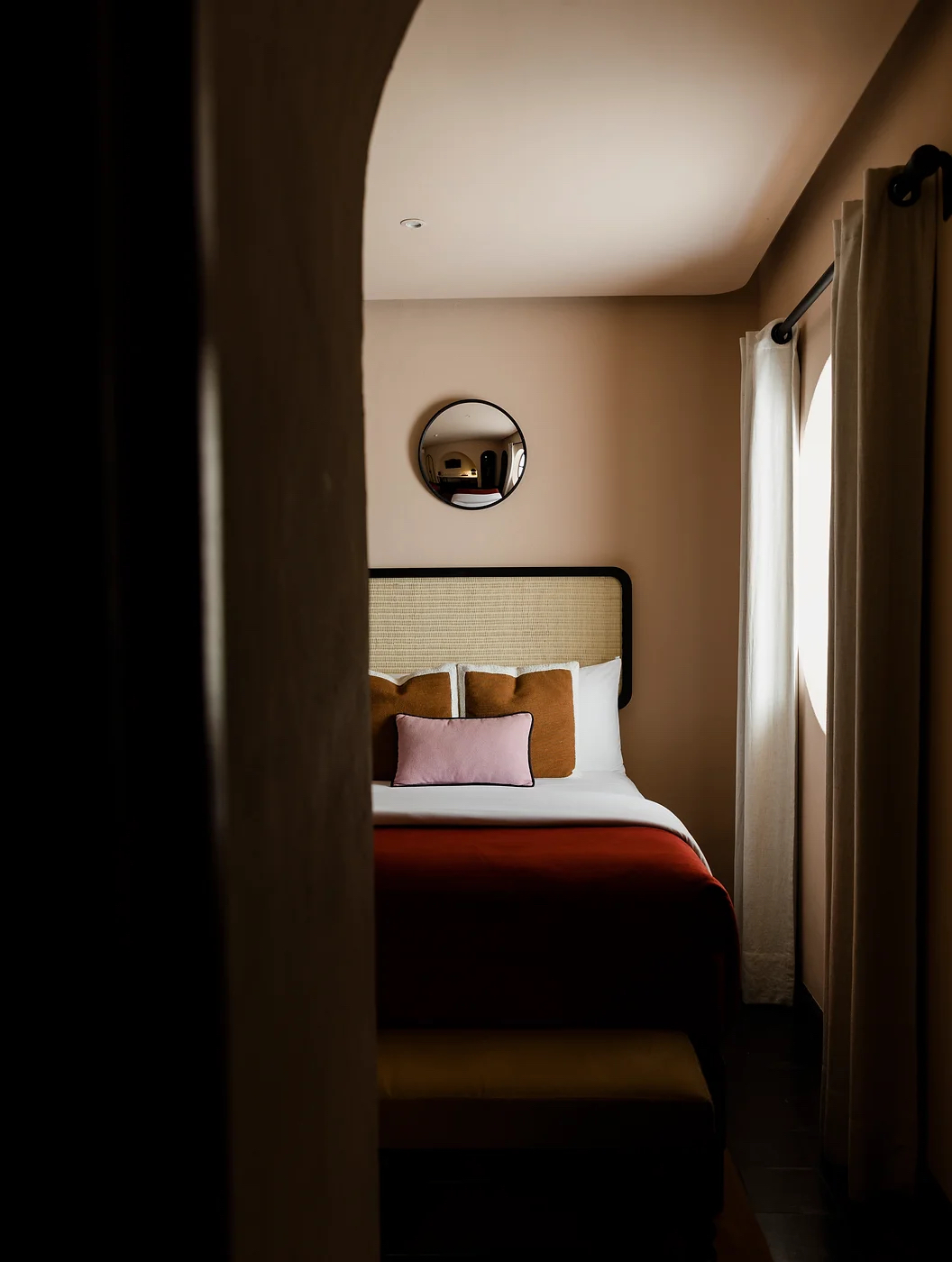 Our home in San Miguel will be Casa Hoyos, a masterfully-renovated boutique hotel inside a 17th century mansion in the center of the city. Casa Hoyos is a perfect example of colonial architecture met with contemporary Mexican design, a theme which we'll be exploring throughout the week. 
The rooms are set around a central courtyard, the ground floor is home to a restaurant where we'll enjoy our breakfast together, the rooftop hosts Bekab – voted one of the top 50 bars in Latin America – and a pool where you can cool off on hot afternoons. 
There are two types of rooms available; the Single Design Room with one queen bed, and the Double Design Room, with two double beds. You can share a double room with a friend, or we'll pair you with another participant. 
All rooms are thoughtfully-designed by Andrés Gutiérrez of Mexico City-based design firm AG Studio, and feature furniture and art by Mexican designers, luxury bedding, and artisanal amenities. Your room will have a rain-effect shower, air conditioning and heating, high-speed wifi, a Smart TV, and a safe.
* ALL PRICES ARE PER PERSON + INCLUDE THE ENTIRE TRIP COST + ACCOMMODATIONS. Please see the above section "What's Included" to see what's included vs. not included in this cost.
ROOMS + INVESTMENT:
DOUBLE DESIGN ROOM: For guests who don't mind sharing a room, this accommodation option features 2 double size beds. This option is for 2 people traveling together, or a solo traveler who doesn't mind sharing with another guest. —- $3,900
SINGLE DESIGN ROOM: For guests who want their own room, this accommodation option features a spacious room with a Queen size bed. —- $4,300
CANCELATION POLICY + TRIP INSURANCE
We have a strict (no-refunds) cancellation policy, so we strongly recommend that everyone gets personal travel insurance. Insurance will cover things like illness/injury, flight cancellations, theft, etc. Insuremytrip.com offers a variety of policies that will protect your investment. By purchasing your spot on one of our trips, you agree to our no-refunds, strict cancellation policy. If you elect not to buy travel insurance, you are responsible for selling/gifting your space to a friend or someone in your network.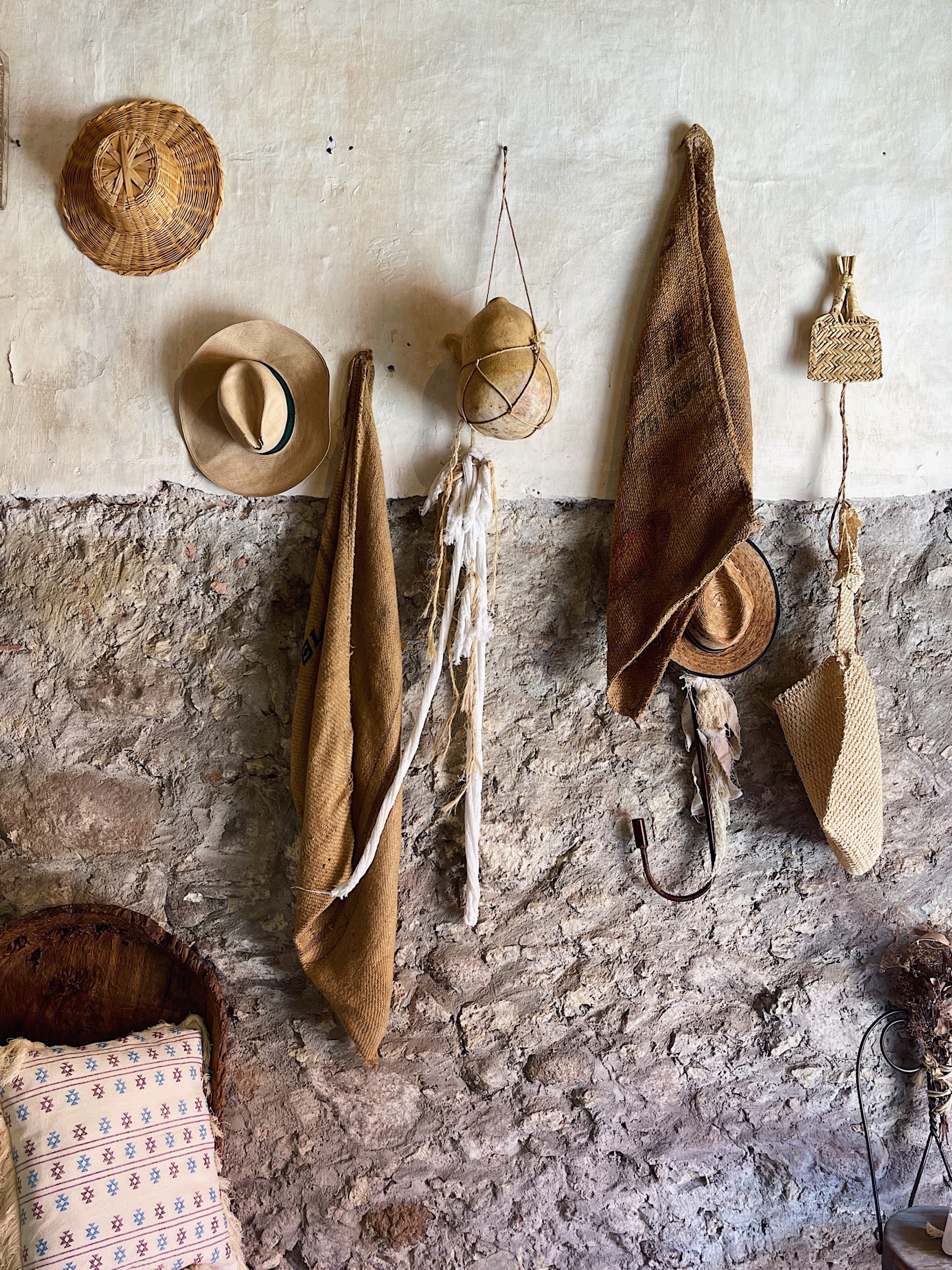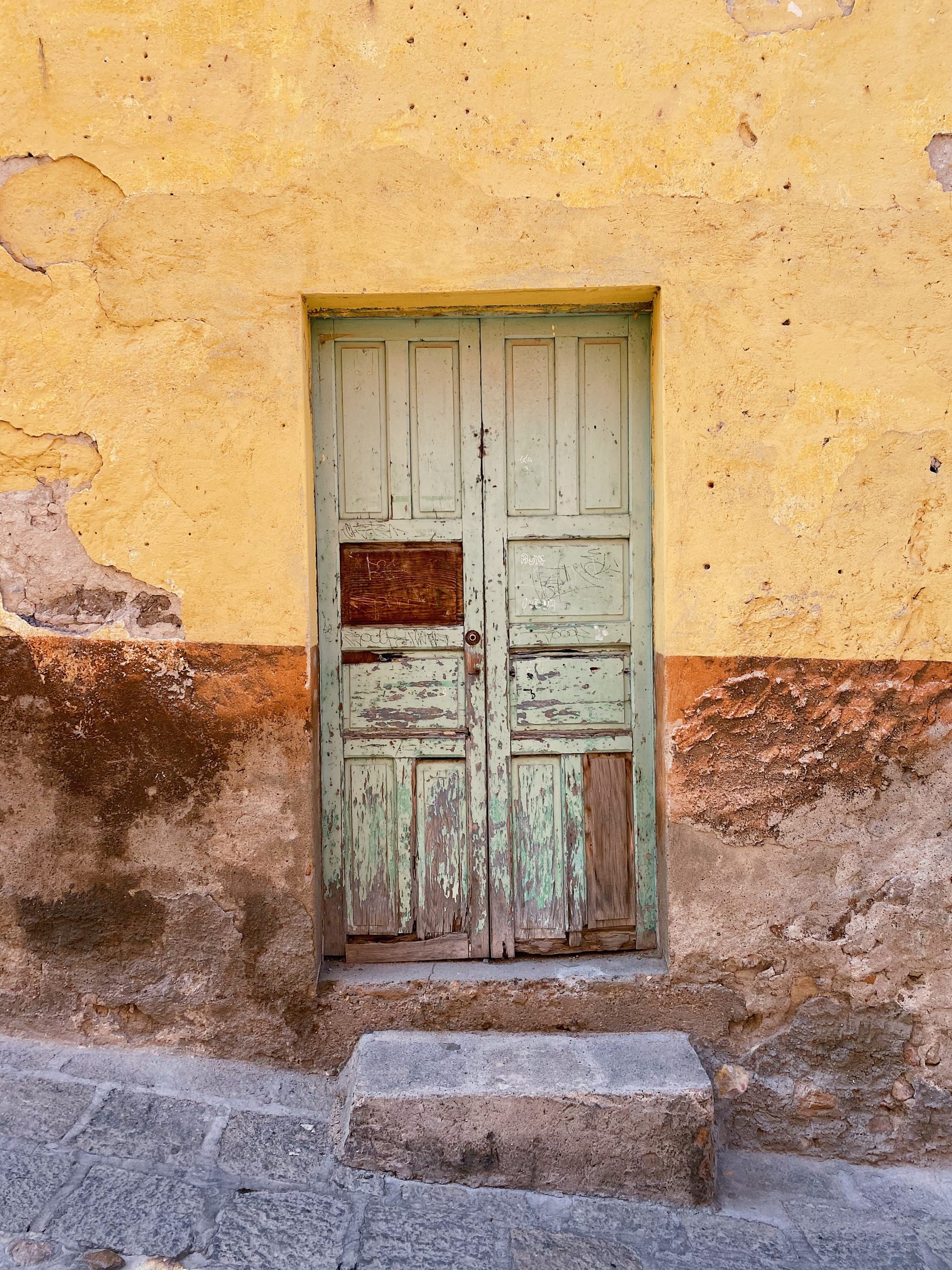 Arrival: Fly into the airport at Querétaro (1.5 hours from San Miguel) or Mexico City (3.5 hours to San Miguel). There are options to take a bus or hire private transportation depending on your preference. We can help provide you with the best options from your point of arrival.
Check In: Check in at the hotel starts at 3pm on the 23rd. If you arrive early, you are welcome to leave your bags at the hotel and use the common areas and rooftop while you wait for your room to be ready. Our activities will begin around 6/7pm with welcome drinks and dinner, so please try to arrive before then.
**Something to consider: Our itinerary is quite packed with not a lot of free time, so if you want more time in San Miguel, we recommend tacking on 1-3 days before or after our time together. If you'd like to stay after for Day of the Dead, we recommend booking your accommodations ASAP, as the city will be very lively with visitors. We will have a guide to San Miguel for you to use during your free time.
Departure: Check out is 12:00pm on the 28th.
Visa: A visa is NOT required for citizens of the United States if traveling to Mexico for under 180 days. If you are a citizen of another country, please check visa requirements for traveling to Mexico.
Passport Validity: In order to enter Mexico, your passport must be valid for at least 90 days following your departure date. You must also have at least one blank page in your passport.
TESTIMONIALS FROM PAST GUESTS
"My favorite part was the curation. I loved meeting locals, exploring hidden private studious and gardens, and learning about Oaxaca from natives was my favorite. I especially enjoyed our sunset comida in agave fields. I'll never forget how beautiful and delicious it was."
"I want to thank you again for this fabulous introduction to Oaxaca. The experience is so well put together and balanced that I admit it is borderline spiritual. To experience Mexico through the lens of deep admiration and respect is genuinely unforgettable. Thank you, thank you, thank you!"
"Thank you from the bottom of my heart for an absolutely incredible trip. The care and consideration you and Hannah put into every aspect of the trip was so deliberate and intentional (not to mention absolutely stunning). I'm walking away with a renewed sense of energy, clarity, and creativity (three things I haven't felt in awhile), and with the love from so many incredible women. Nothing can compare."
"One of the things that I wasn't really expecting was how much I would genuinely like our whole group. It was an incredible group of women that I now consider friends and I have you to thank. The caliber of the group speaks volumes on the type of people you attract and what you inspire in them."
"The curation of every moment made it clear how much time you and Hannah took. Please charge the next group a ton more cause it's worth so much more. Can I even say it was actually "priceless" without it feeling like a MasterCard Dumb and Dumber moment? Either way, it was a priceless trip. Thank you."
"Thank you for cultivating such an incredible group of women and curating a trip of a lifetime! I can't put into words how special this experience was. After a very difficult year+, this trip was a sanctuary of happiness, light and connection."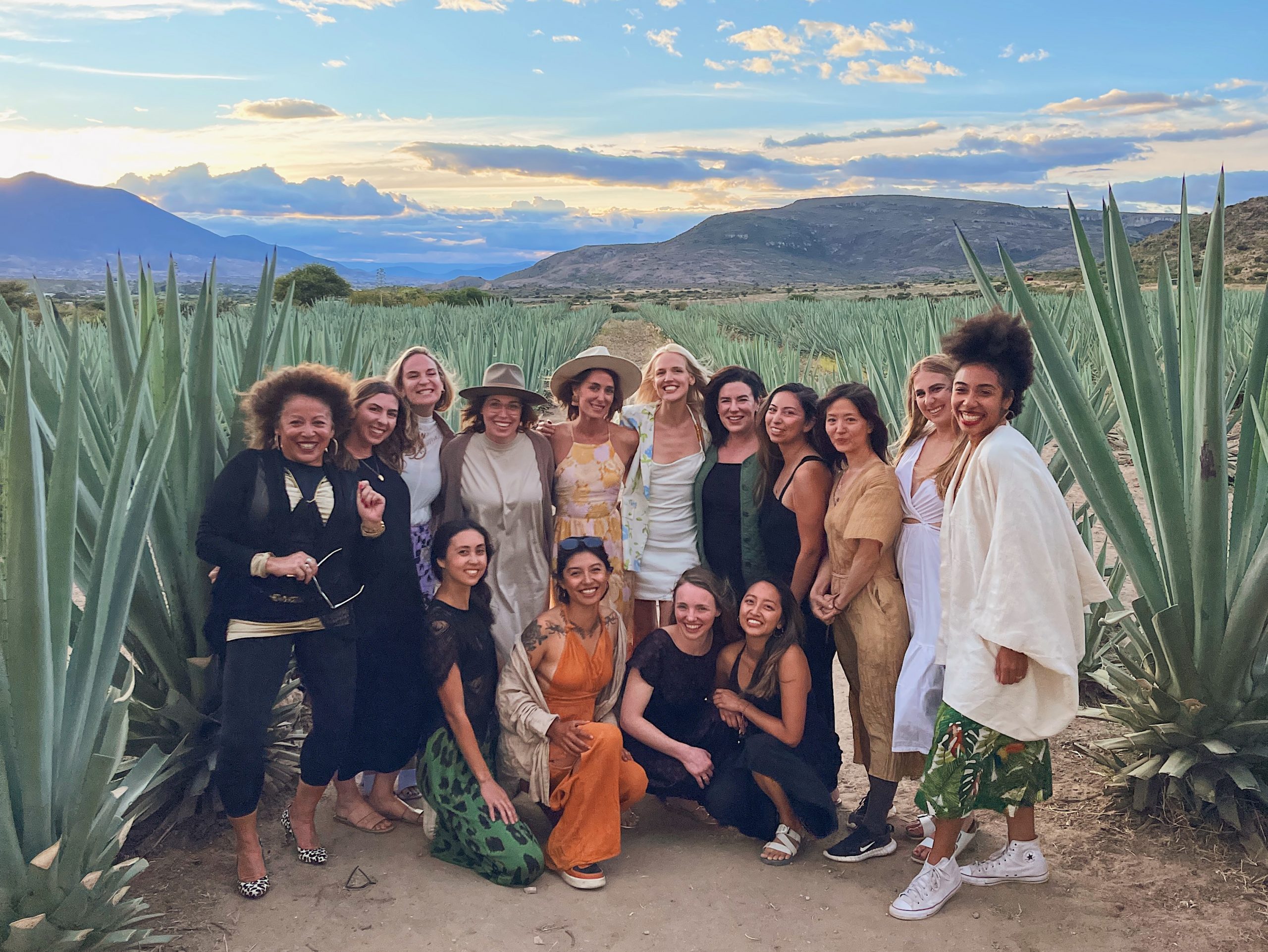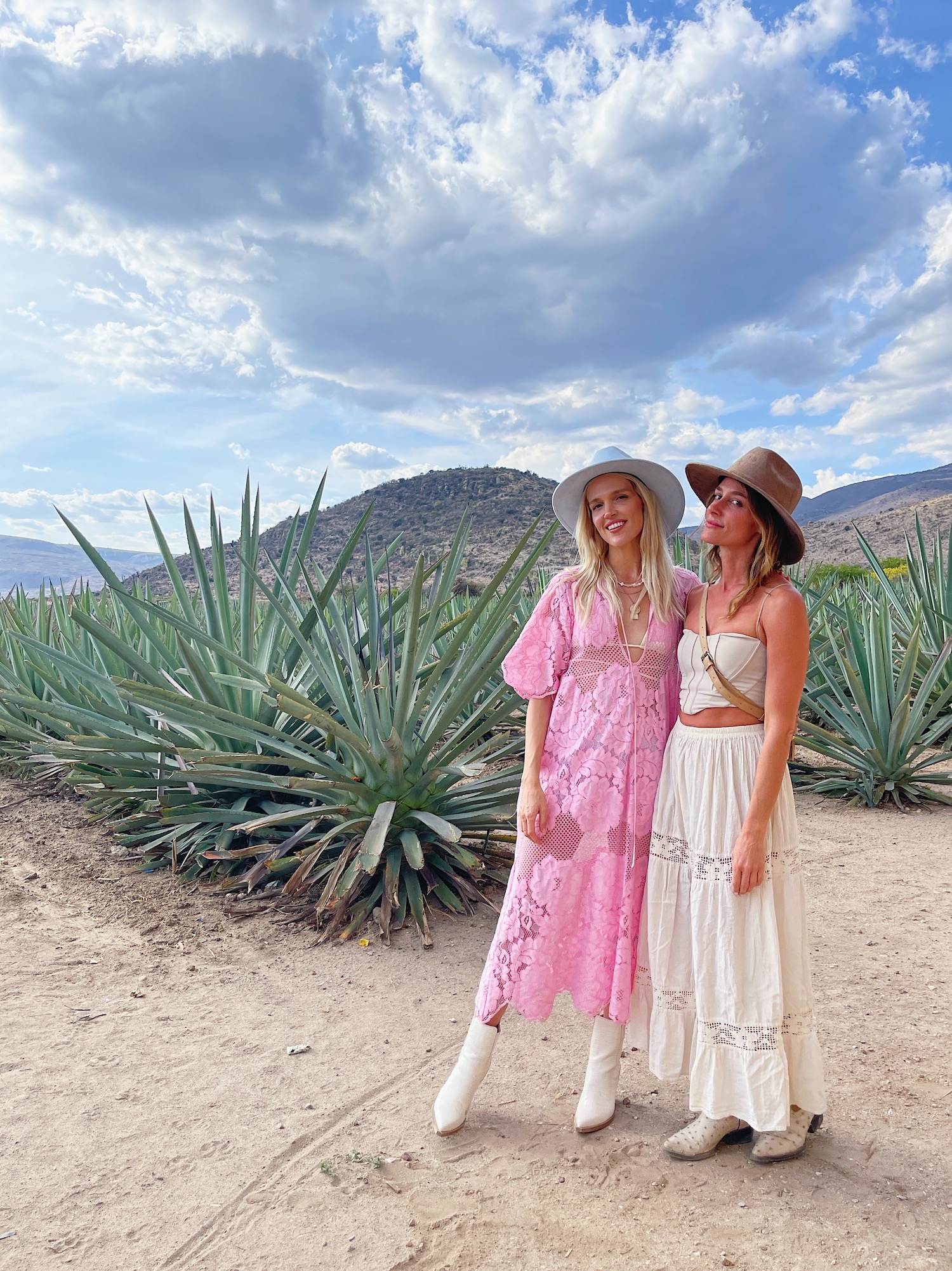 Alison Wu is the founder and creative director of lifestyle brand, Wu Haus. Since starting Wu Haus in 2016 as an outlet for her personal style and recipes, Alison has received international recognition in publications like Forbes, Vogue, The New York Times and Domino. In 2021, Alison co-founded Ami Ami – a collection of nut, seed and spice toppings. In addition to content creation and creative direction, Alison regularly collaborates with artists and makers to produce handmade products for Wu Haus. She is currently based in Mexico City and regularly hosts trips and events.
Hannah Aronowitz Hannah Aronowitz has been living in Oaxaca, Mexico, for over a decade, working in microfinance (Fundacion En Via), with artisan goods (MZ, Miha), in hospitality (Leonora), and leading bespoke tours and experiences. She loves exploring indigenous roots and history to give depth and context to the rich and unique culture that is Mexico today.