Creating a bath time ritual is one of my favorite ways to practice self care. I love making over-the-top baths (proof here, here and here) and really taking the time to relax my body and my mind. There are so many amazing bath and beauty products on the market these days, but it's really fun and empowering to make your own at home. My absolute favorite resource for getting the supplies you need to make your own bath products is Mountain Rose Herbs. They have everything from essential oils and salts to carrier oils and containers to hold your homemade products. Mountain Rose Herbs is committed to sourcing sustainable and organic products, and I've always admired their transparency and dedication to doing what's right.
Adding flowers and citrus to a bath makes it super beautiful, but you can absolutely have the most wonderful bath without those things. Below I'm sharing my Go-To Bath Salt Blend, as well as my Go-To Body Oil Recipe scented with my favorite essential oil blend that I've created. I encourage you to play around with creating your own custom scent blends too. Some of my favorite bath rituals include surrounding the tub with crystals and candles, reading from a book of poetry then closing my eyes and letting my senses take over. I also love morning baths. When the sun is shining, I love to hang my rainbow-making prism in the bathroom window and bathe in the rainbow light.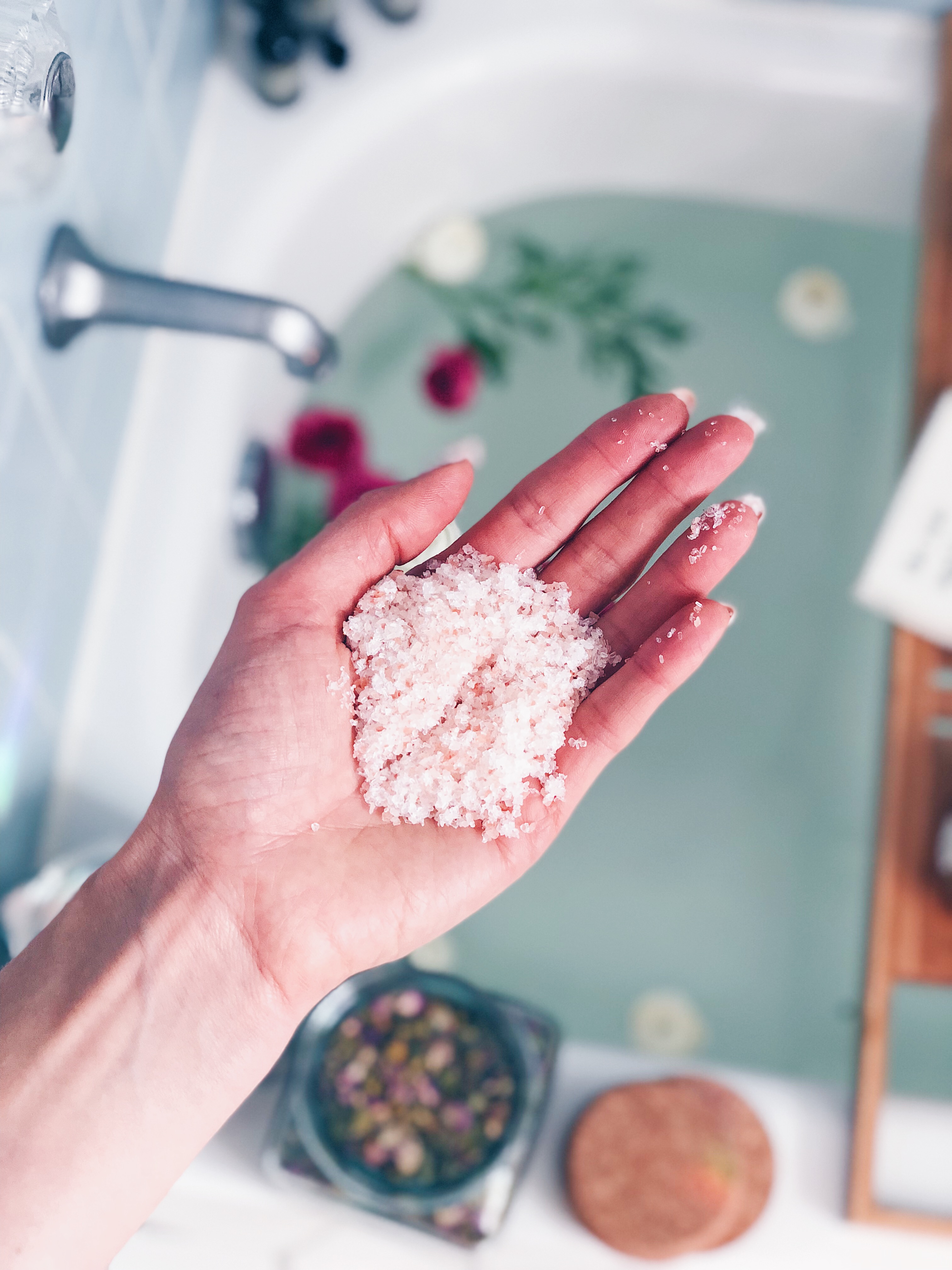 Salt baths are great for detoxification, balancing pH, easing muscle tension and soreness, stimulating circulation, combating water retention and bloat and so much more.
Alison's Go-To Bath Salt Blend
1 lb. Himalayan Pink Salt
1/2 lb. Epsom salt
1/2 lb. Dead Sea salt
1.) Pour salts into a jar (I like to use these ones). Cork the jar and shake to mix evenly. Use 1-2 generous handfuls (or up to whole jar if you need) per bath.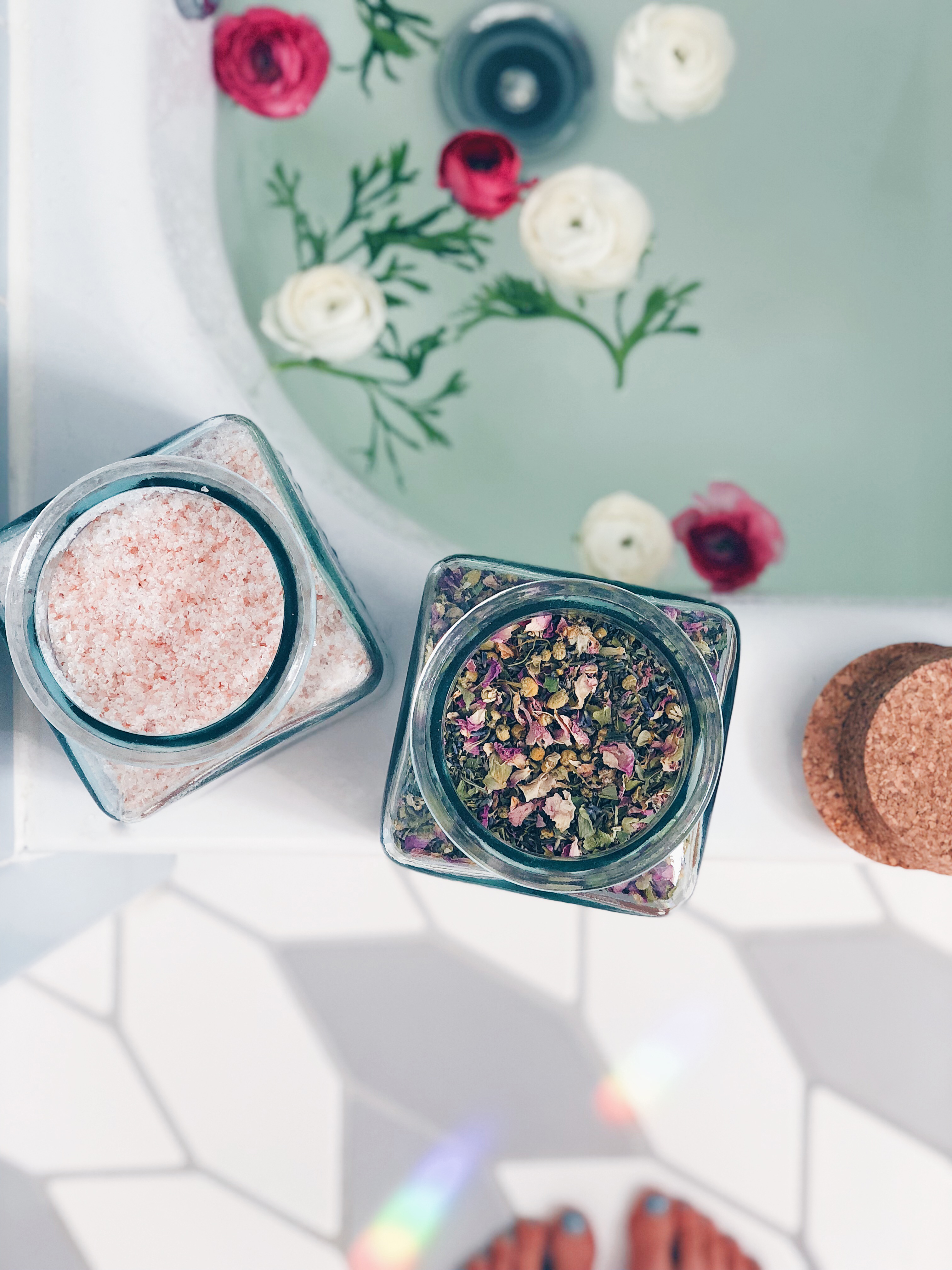 I've been loving these Relaxing Bath Herbs, which are basically like tea for your bath water. This blend includes chamomile, lavender, rose petals, comfrey, hops flowers, passionflower and essential oils. It comes with a reusable muslin bag that you fill and use to 'steep' your bath water. MRH also makes Baby's Bath Herbs that are perfect for children.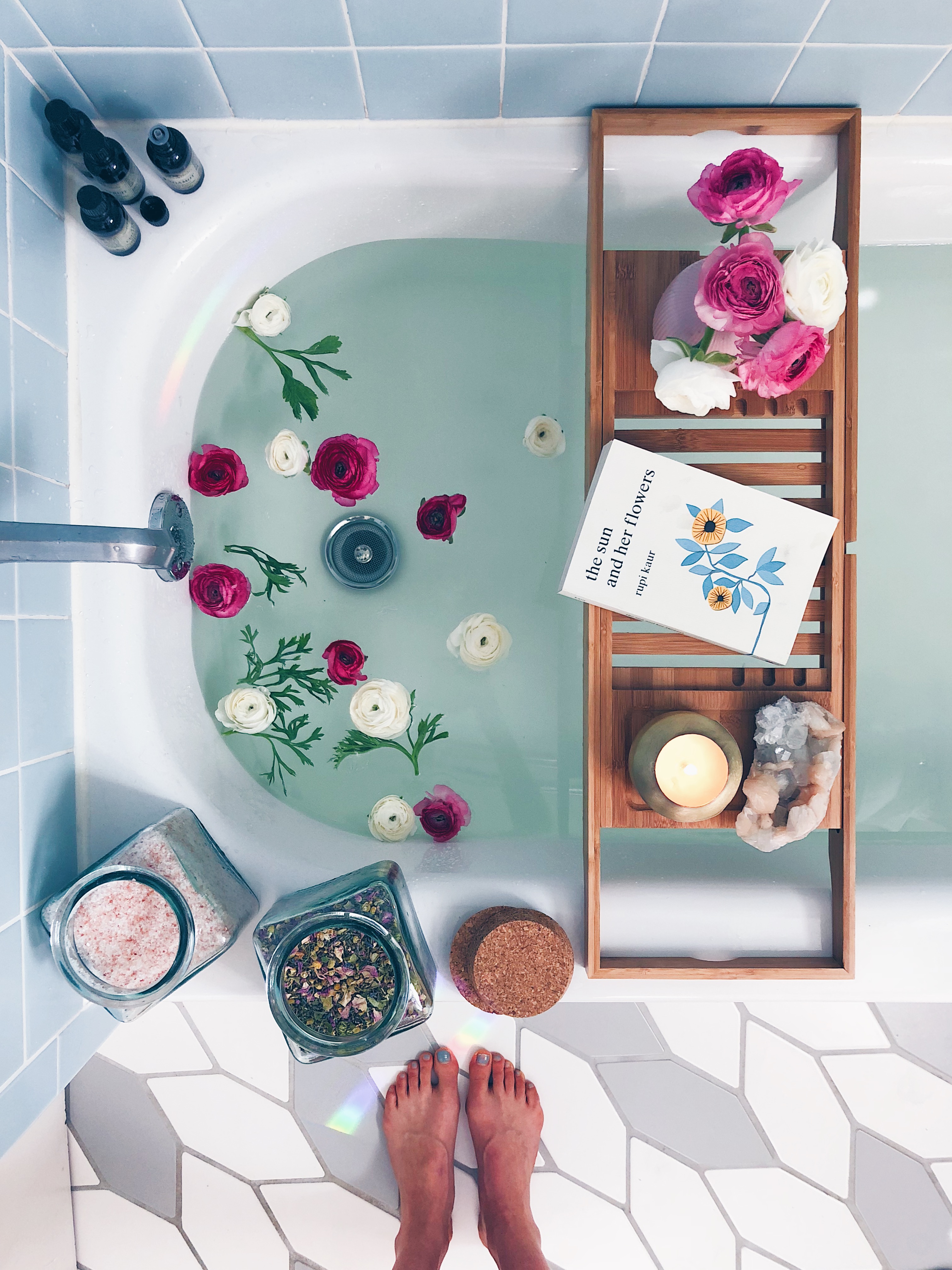 Alison's DIY Body Oil
[Makes 4 ounces]
Carrier Oil Blend:
2 ounces jojoba oil
1 ounce Argan oil
1 ounce avocado oil
Essential Oil Blend:
5 drops sandalwood essential oil
4 drops grapefruit essential oil
4 drops palo santo essential oil
4 drops clary sage essential oil
3 drops patchouli essential oil
1.) Add carrier oils to a reusable glass bottle (I use these ones) then add essential oils. Screw cap on tightly and shake until well combined. Use all over body when skin is still damp from bathing or showering.
[Note: You can also add this essential oil blend (without the carrier oils) directly to your bath or to the bath salt blend above. It's also lovely in a diffuser.]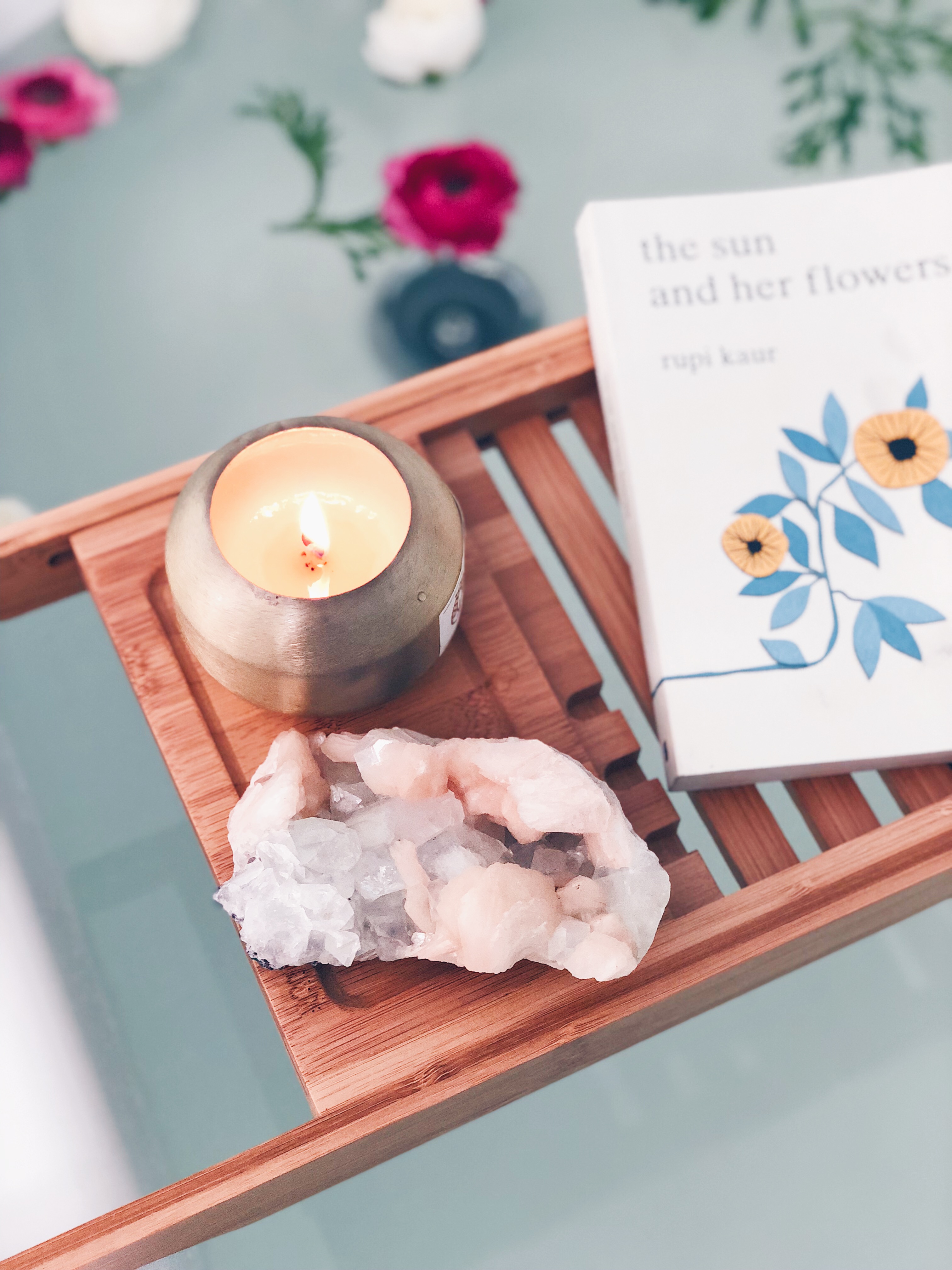 [This post is sponsored by Mountain Rose Herbs. All thoughts and opinions are my own.]