Okay friends, unfortunately, cold season is upon us. Now is a great time to adapt immune-boosting practices into your daily routine. Besides getting plenty of sleep and staying hydrated, one of my favorite ways to support my immune system is with a relaxing bath using Epsom salts and essential oils. Mountain Rose Herbs is my favorite one-stop-shop for herbs, spices, essential oils, salts, teas, etc.. All of their essential oils are 100% pure, certified organic and high-quality from farm to bottle. I've long been inspired by MRH's commitment to sustainability. You can read all about what they do as a business, here. Also in this post, I'm also sharing some of my favorite tips for staying well this winter. Take care of yourselves, bbs.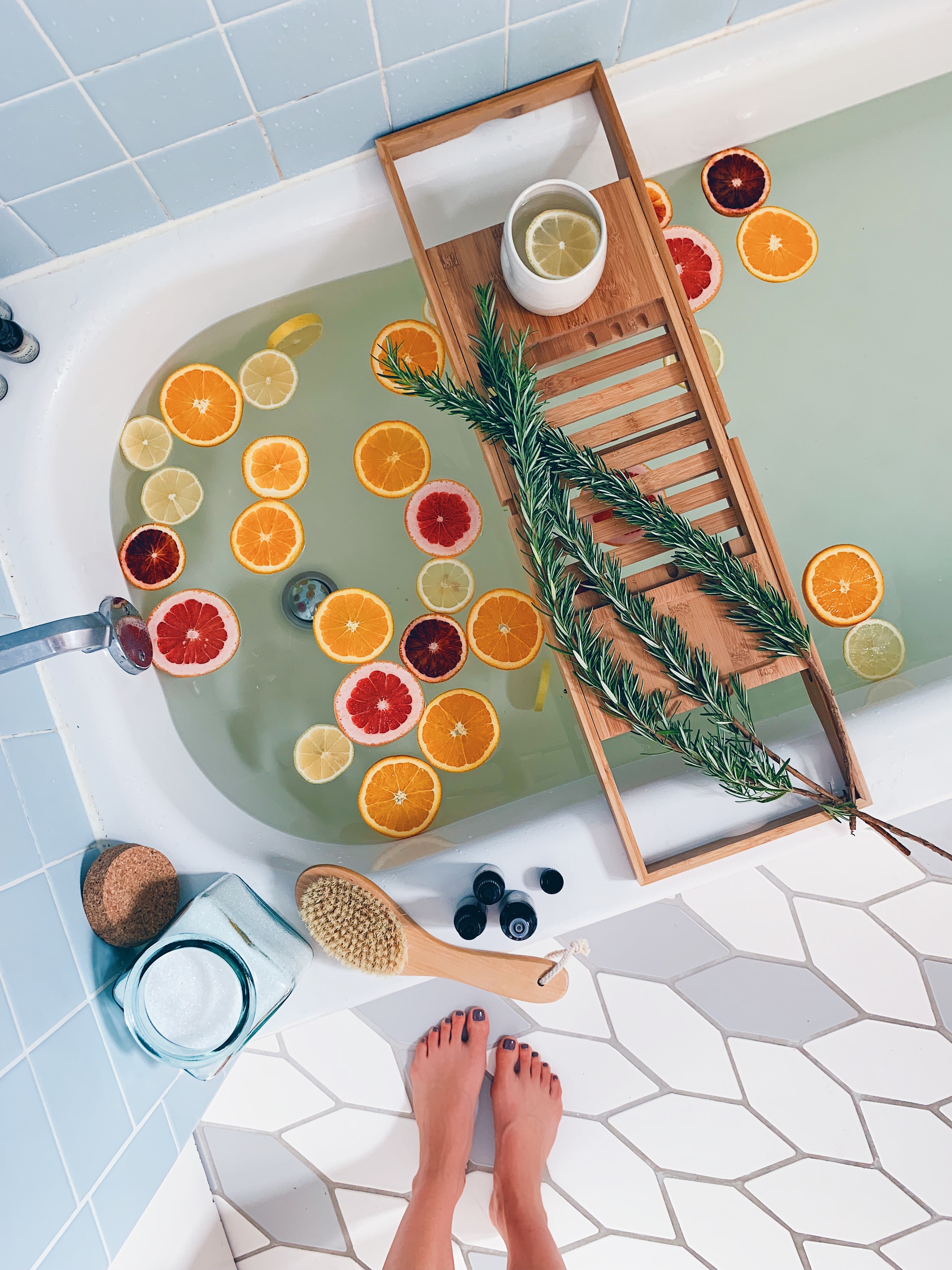 Essential Oils for Immunity:
Eucalyptus – Known for its ability to support upper respiratory health and break up congestion. Eucalyptus is also an anti-inflammatory for the lungs. Great to use in a the bath, hot shower, sauna and/or a facial steam especially during a cold or the flu. Eucalyptus also help fight infection by stimulating antibodies.
Lemon – A powerful detoxifier. Used as a lymph tonic to help move cellular waste out of the body during a cold or the flu.
Rosemary – Provides a great boost to the immune system and can be helpful in loosening mucus clogging nasal passages. Can also help relieve a sinus headache.
Oregano – One of the best all natural antibiotics because of its high carvacrol and thymol content. Oregano essential oil can be used both help strengthen the immune system and prevent cold and flu, or to shorten the timespan of an illness once you get sick.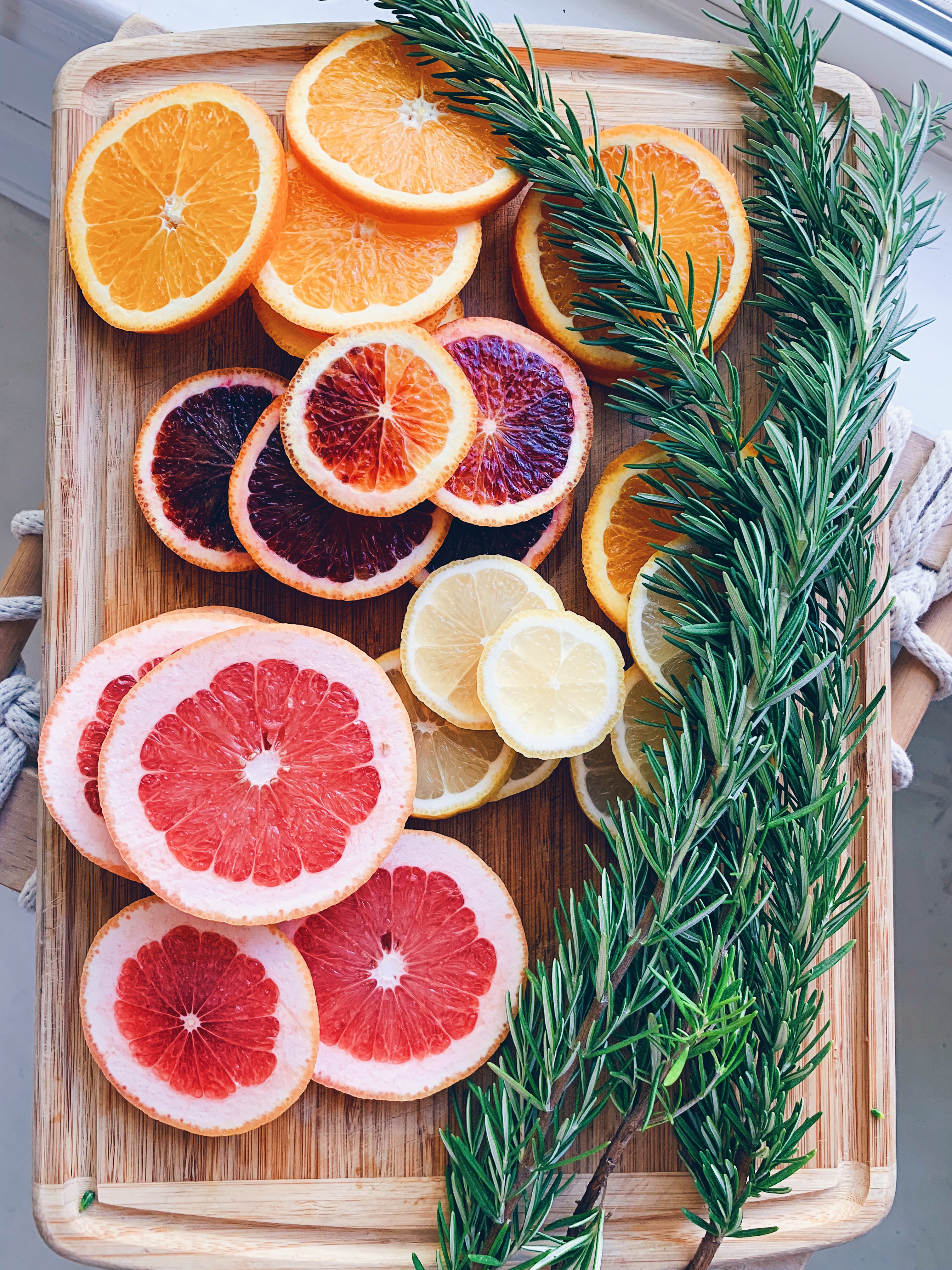 Cinnamon Bark – One of the most powerful antibacterial/antivirals among all essential oils. You can add a drop or two to your bath. I also love add to a spray bottle with water and use to clean surfaces in my house. Just be sure to let the cinnamon-water spray sit for 2-5 minutes on a surface before wiping dry.
Clove Bud – Has antibacterial, antifungal, antiparasitic, antiseptic and antiviral properties. One of my favorite essential oils for stimulating the immune system.
Frankincense – Strengthens the immune system by increasing production of white blood cells. Also acts as a powerful anti-inflammatory.
Immune Support Bath
2-3 cups Epsom salt
4 drops clove bud essential oil
3 drops lemon essential oil
2 drops cinnamon bark essential oil
2 drops eucalyptus essential oil
1 drop rosemary essential oil
Optional after bath care:
In 2 teaspoon of jojoba oil (or any other carrier oil of choice), add 3 drops of oregano essential oil and 2 drops of frankincense essential oil. Massage into the soles of your feet then cover them with cotton socks to allow the oils to absorb.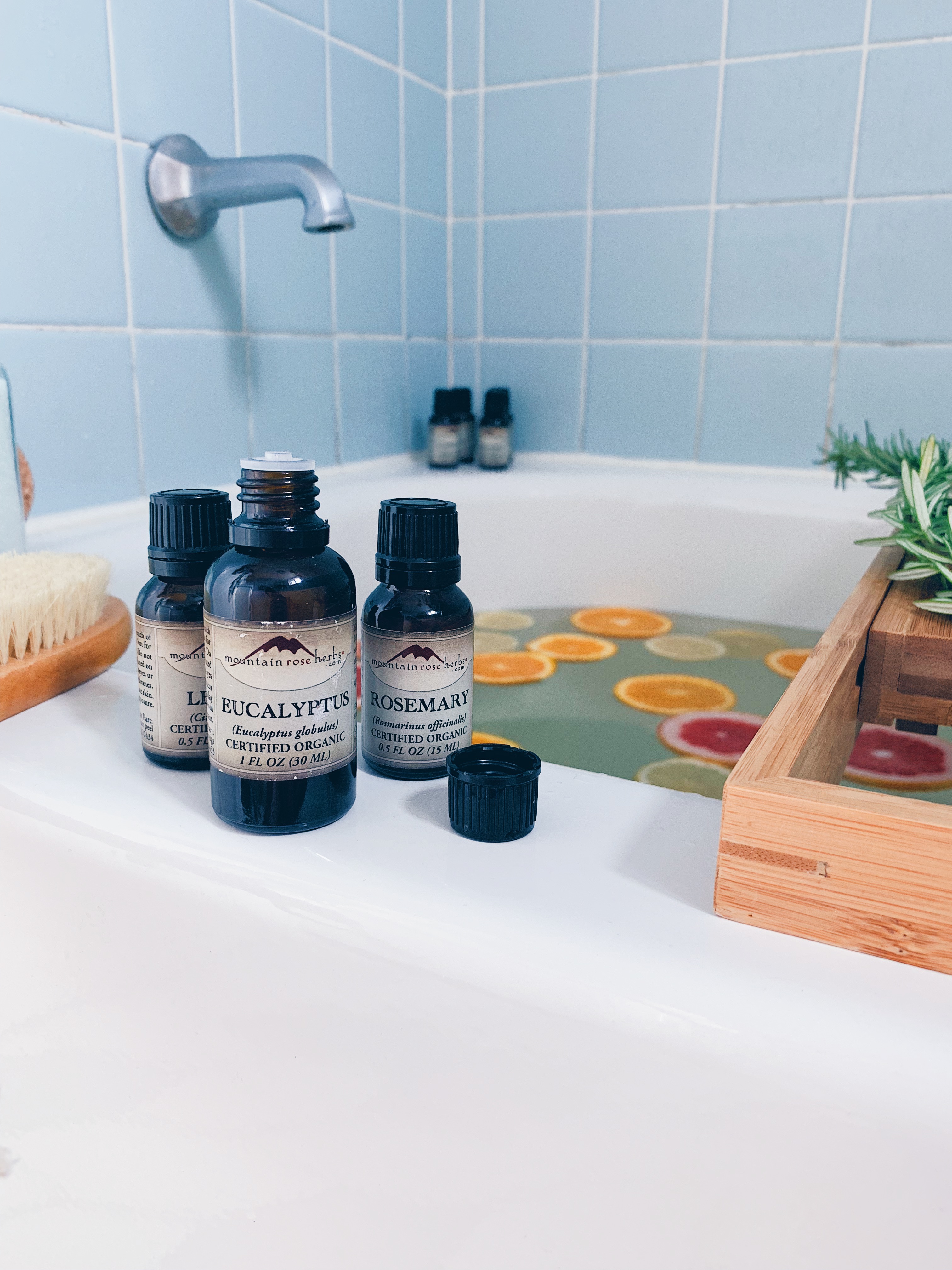 Tips for Staying Well:
Plenty of sleep – This is KEY. Any time we're worn down, overworked or stressed, our bodies become way more susceptible to illness. I always advocate for getting plenty of rest, but I find especially in the colder months good sleep is essential to staying healthy. For me that means at least 8-hours a night. Sometimes more if my body is craving it. Winter is a good time to slow down, get more rest, stay closer to home and really nurture your body and your mind.
Plenty of water – Hydration is so important for every aspect of health. In the cooler months, it can be harder to get your daily water quota, so you may want to sip warm water with lemon instead of room temp or cold water. I aim for 3 liters of filtered water a day. Sometimes more when I feel like I need an extra boost.
Dry brushing – Dry brushing (I do it before bathing or showering) stimulates the lymphatic system, which is part of the immune system. This helps clean the body's tissues and maintain its balance of fluids. Our lymph nodes filter out waste, toxins and pathogens like bacteria and viruses. Dry brushing also improves skin health and appearance by increasing blood flow and exfoliating dead skin.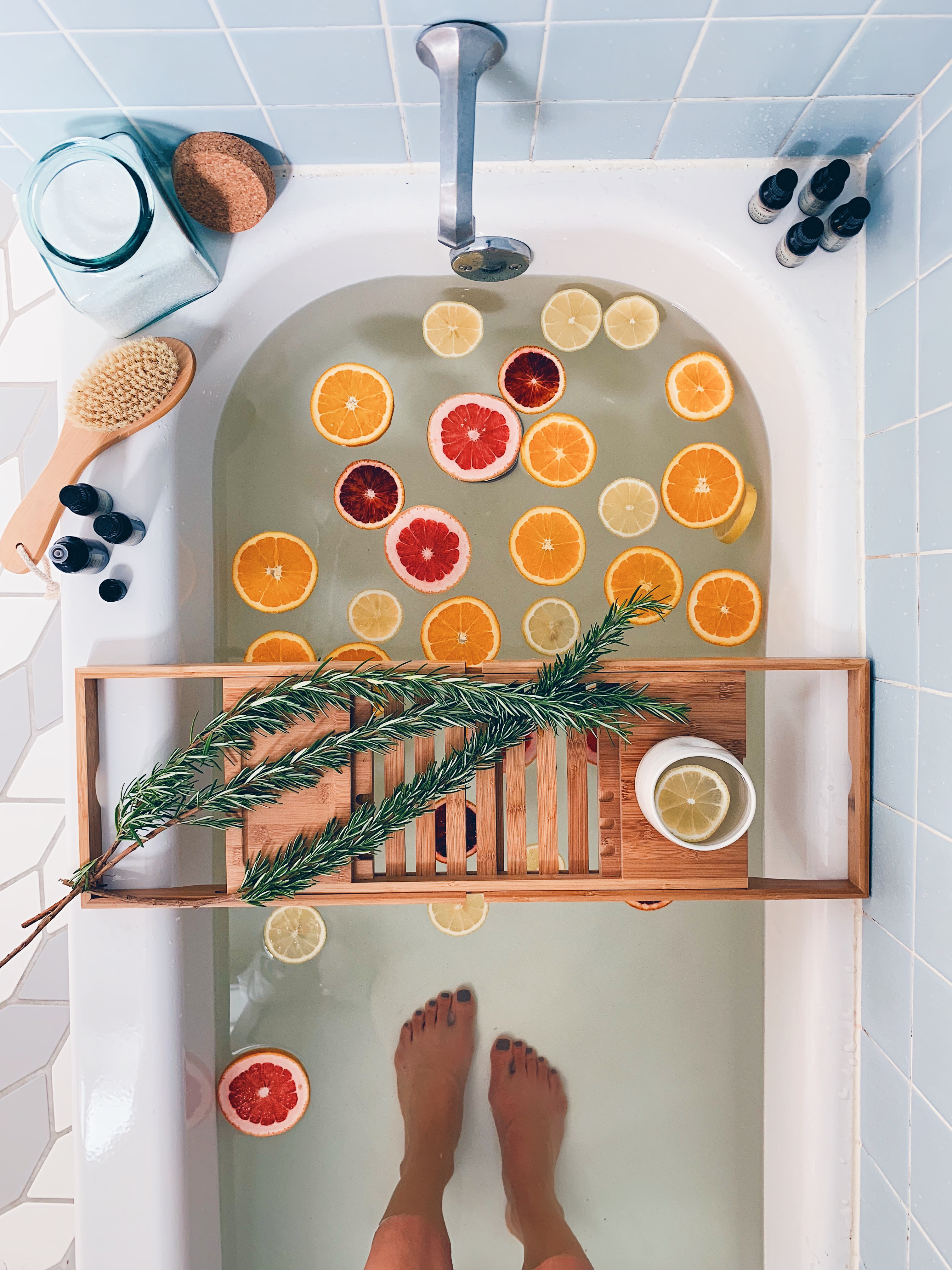 Apple cider vinegar – One of my favorite things to soothe, and usually get rid of, a sore throat. In a mug, mix 1-2 Tablespoons of ACV with warm (not hot!) water, lemon juice and a little bit of raw honey. Sip morning and night until sore throat goes away.
Vitamin C – A real powerhouse. I bolster my immune system with Vitamin C anytime I feel the slightest bit run down. There are plenty of food sources of Vitamin C: Papaya, bell peppers, broccoli, Brussel sprouts, strawberries, pineapple, oranges, kiwi, cantaloupe, cauliflower, kale, cabbage, bok choy, grapefruit, etc. I also take this supplement when I feel like I need a little extra.
Adaptogens – As we start to move into the cooler months, now is a great time to start bolstering your immune system for cold and flu season. One way I love to do this is with adaptogenic herbs. Adaptogens have been used for thousands of years in Ayurvedic and Traditional Chinese Medicine lineages. If you want to start incorporating some adaptogens for immunity this season, these are five I recommend:
Astragalus – my top choice for immunity. However discontinue use if you do actually get sick and reincorporate after getting well again.
Ashwagandha – immune boosting as well as helps the body combat stress and anxiety
Reishi – the queen healer mushroom – strengthens immune system, antimicrobial
Chaga – the king healer mushroom – antiviral and immune-boosting properties
Rhodiola – best taken in the morning as it's energizing and helps with focus.
Start slowly, incorporating 1-2 into your daily routine and see how your body responds. You can always add more after a month or so if you feel called to. I recommend starting with 1/2 teaspoon of each adaptogen per day. Autumn is also a great season to incorporate warming herbs and spices. Try adding powdered adaptogens into your favorite chai recipe or into a warming bone or mushroom broth.
Cut out dairy, sugar and alcohol – I don't eat dairy or sugar normally, and I cut out alcohol completely from January – March every year. It might be worthwhile to cut one or all of these things out of your diet during cold and flu season, or at the very least, at the first signs of cold or flu. All three of these things act as immune system suppressants. Dairy also increases mucus production, which can make you feel worse if you're fighting a cold.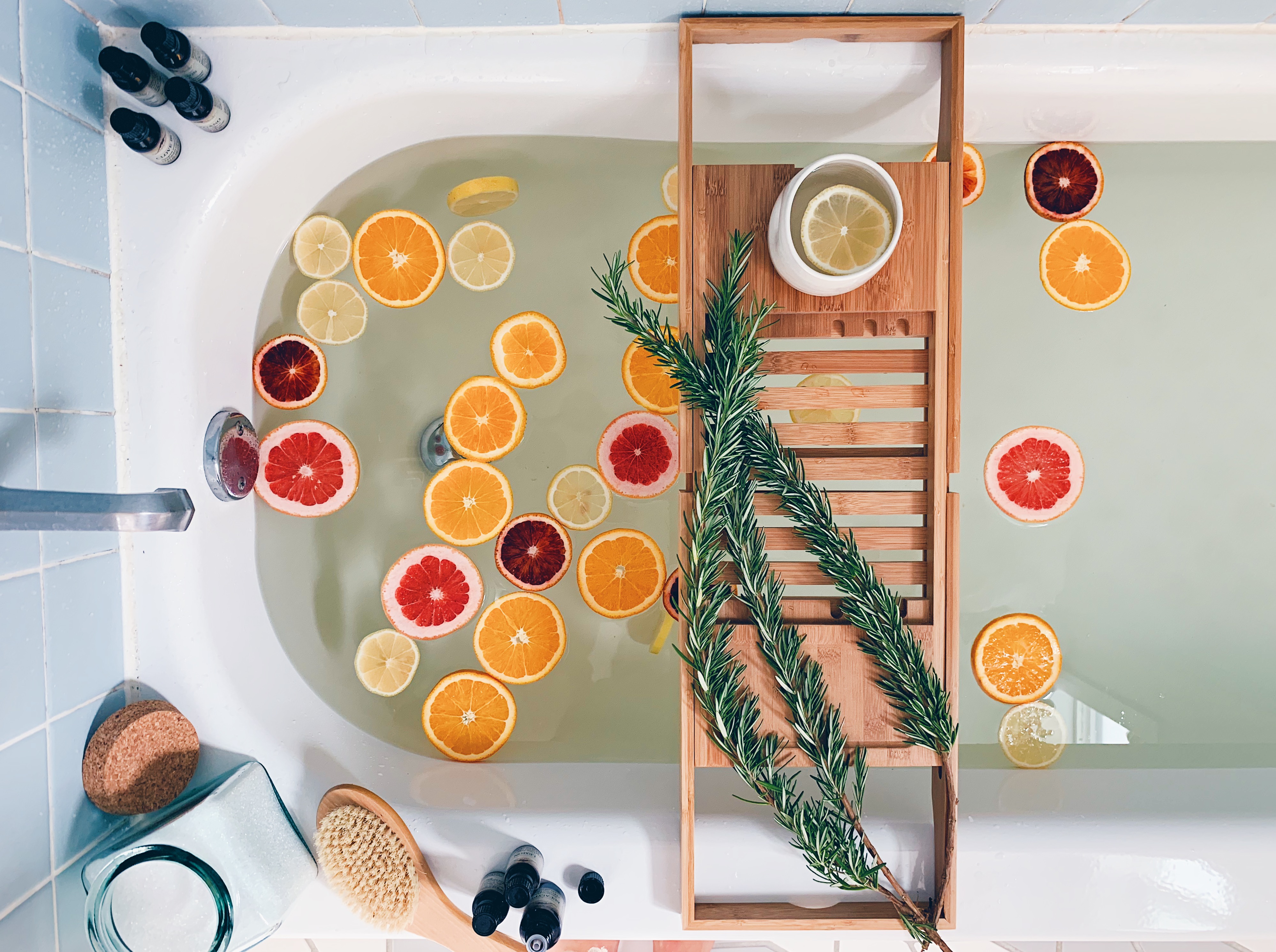 [This post is sponsored by Mountain Rose Herbs. All thoughts and opinions are my own.]