Soup season! My favorite! This purple cauliflower soup is relatively simple to whip up and packs a nice warming flavor punch. I love the combination of miso-ginger-cayenne here. The rice salad in the soup is a great way to make this a more hearty meal, but you could always exclude it if you want something that's lighter and easy to sip. If you can't find purple cauliflower or daikon, no worries! You can totally use regular cauliflower and daikon (and even regular radish if you can't find daikon all together). Wishing you all a lovely week ahead!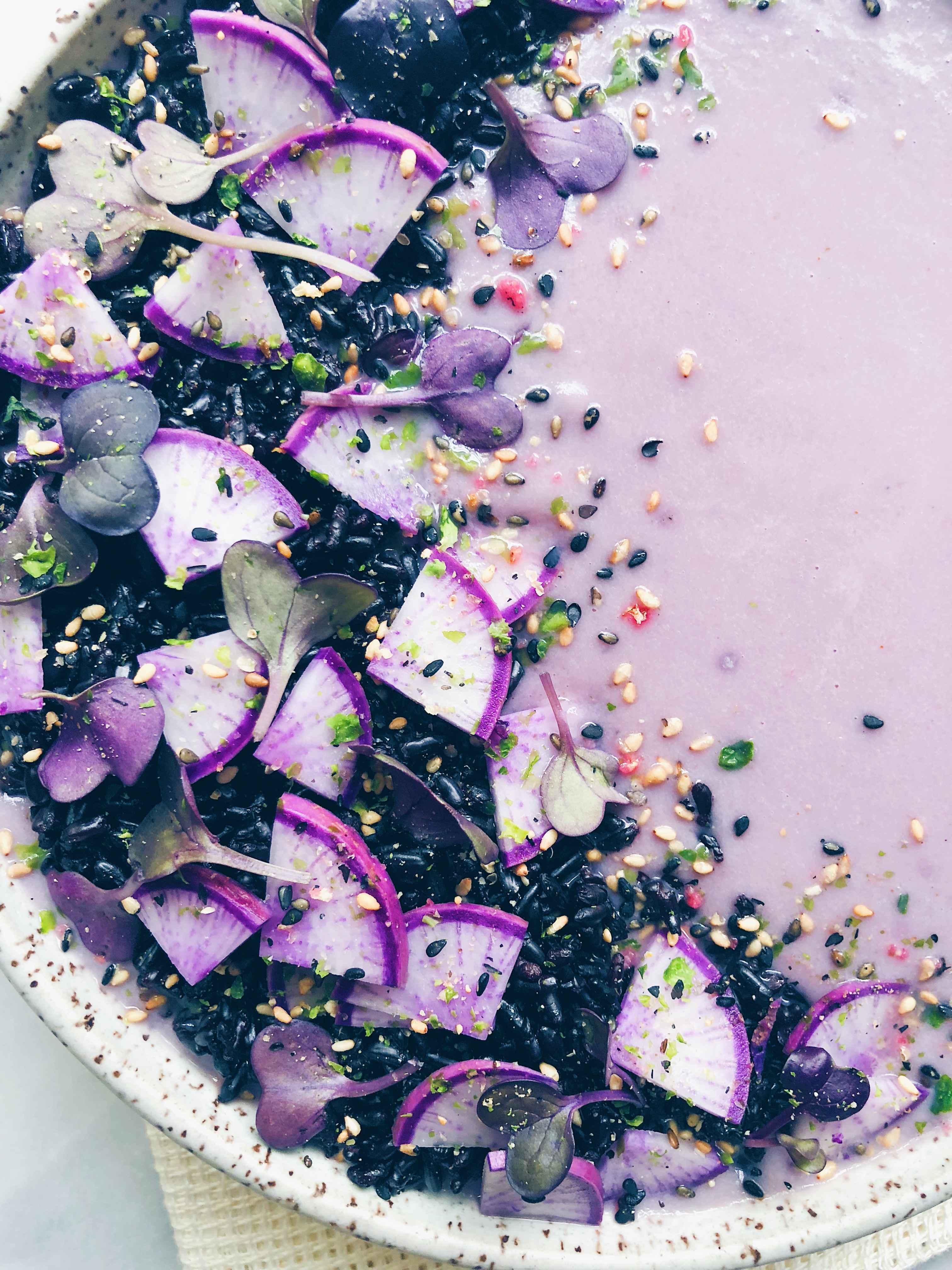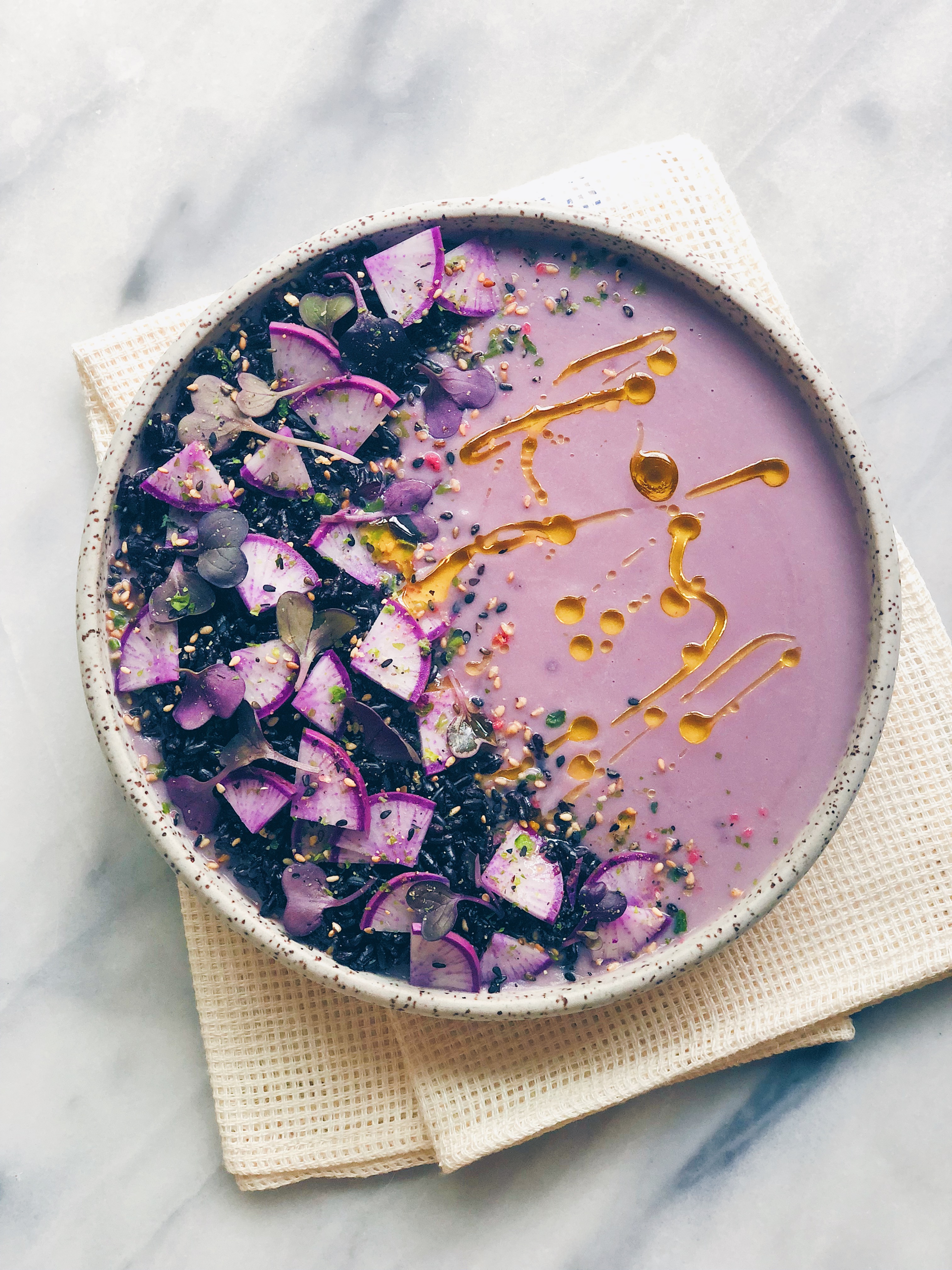 Purple Cauliflower Bone Broth Miso Soup with Black Rice Salad
[Serves 4-6]
For the soup:
1 large yellow onion, thinly sliced
2 Tablespoons avocado oil
1.5 lbs purple cauliflower florets (or regular cauliflower if you can't find purple)
1 teaspoon salt
1/2 teaspoon pepper
2.5 cups bone broth (I used 2 scoops Vital Proteins Chicken Bone Broth Collagen + 20 oz just boiled water)
2 cups boiling water + 2.5 Tablespoons miso (I used chickpea miso), whisked together until miso is disolved
1/2 teaspoon ground ginger
1/4 teaspoon cayenne (or to taste)
For the black rice salad:
1 cup cooked black rice (To cook: 1 cup black rice + 1.5 cups water // Cook time: 30 minutes)
1/2 cup purple daikon, cut into quarter slices
1/2 cup radish sprouts
1/4 cup rice vinegar
2 Tablespoons mixed black and regular sesame seeds
1 teaspoon salt
In a heavy bottomed pot or Dutch oven, heat 1 Tablespoon avocado oil over medium heat. Add the onion and 1/2 teaspoon salt and sauté for 3-5 minutes. Add the other Tablespoon avocado oil, the cauliflower florets, the remaining salt and pepper. Sauté uncovered for 5 minutes. Cover and cook for an additional 5 minutes or until the cauliflower and onions are tender.
Meanwhile make the black rice salad by tossing all ingredients together in a small bowl. Set aside.
Add the broth, and bring the pot to a boil. Turn heat down to low and simmer for 5 minutes. Add the miso broth mixture and stir to combine.
Transfer soup to high-speed blender, or use an immersion blender to process soup until very smooth. Transfer back to soup pot or Dutch oven. Whisk in ground ginger and cayenne.
To serve: ladle soup into bowls, top with black rice salad and drizzle with extra virgin olive oil or toasted sesame oil if desired. Enjoy!