Super excited about this recipe! Creamy vegan caesar dressing on one of my favorite vegetables: broccoli. Tossed with pan-fried then roasted sourdough and topped with spicy microgreens. This recipe is in collaboration with ingarden. ingarden is an at-home microgreen growing kit, and I'm SO into it. The ingarden kit makes it super simple to grow fresh microgreens in your home. Especially living in a big city like CDMX, I miss having a garden and being able to grow things on my own. The ingarden kit is a small way that I can grow my own fresh greens every week, and the attractive design works well with the look and feel of my apartment.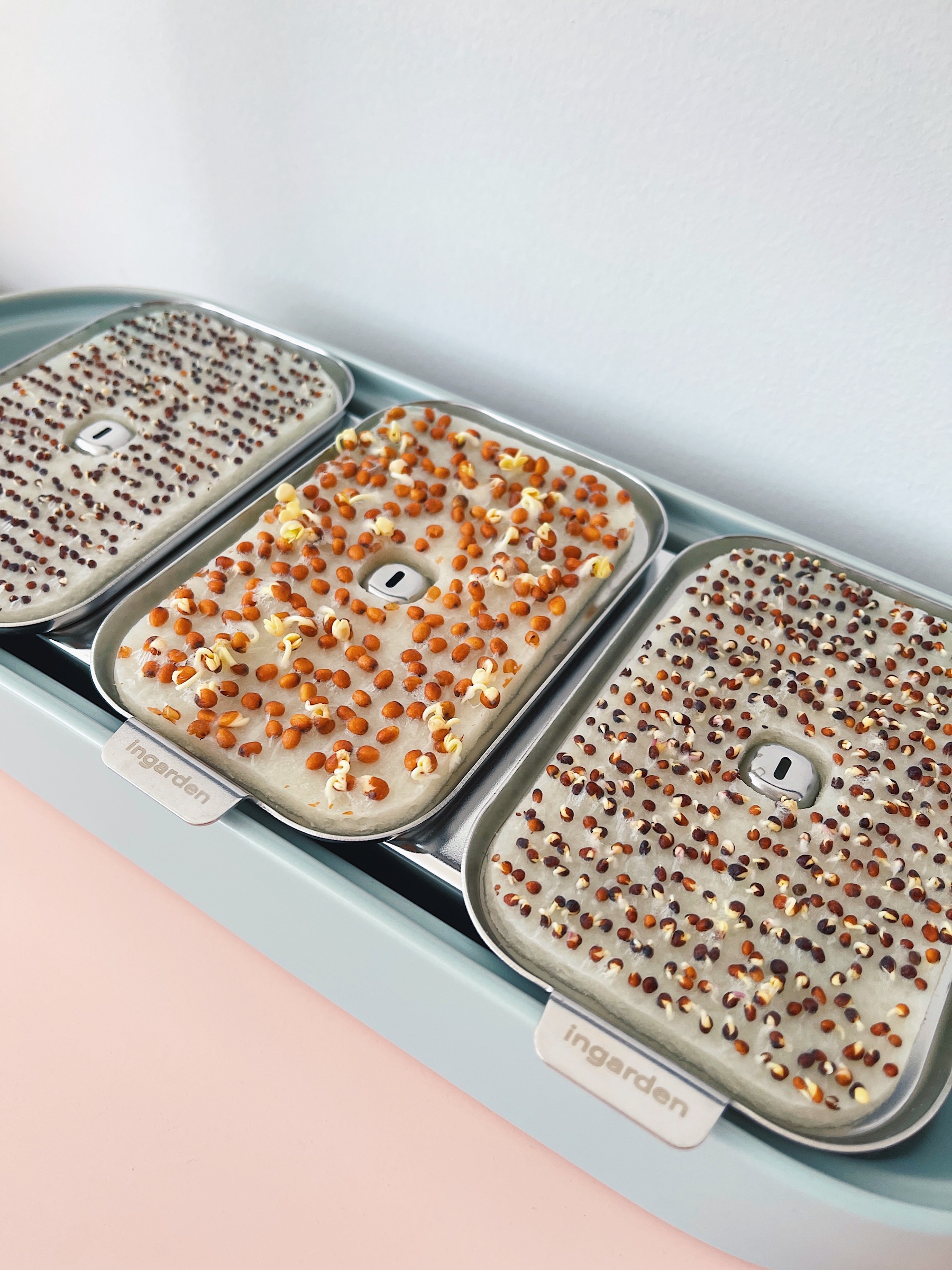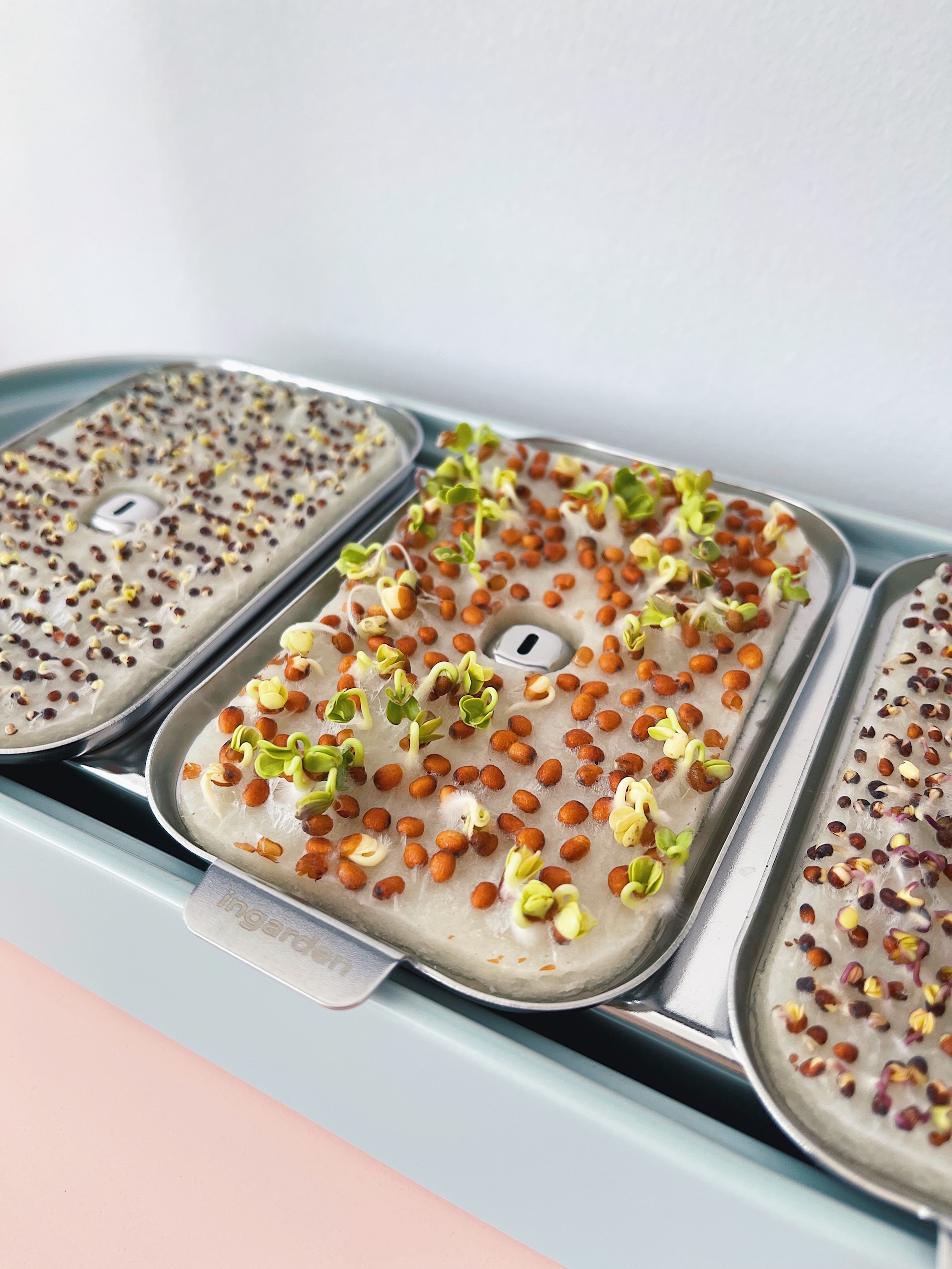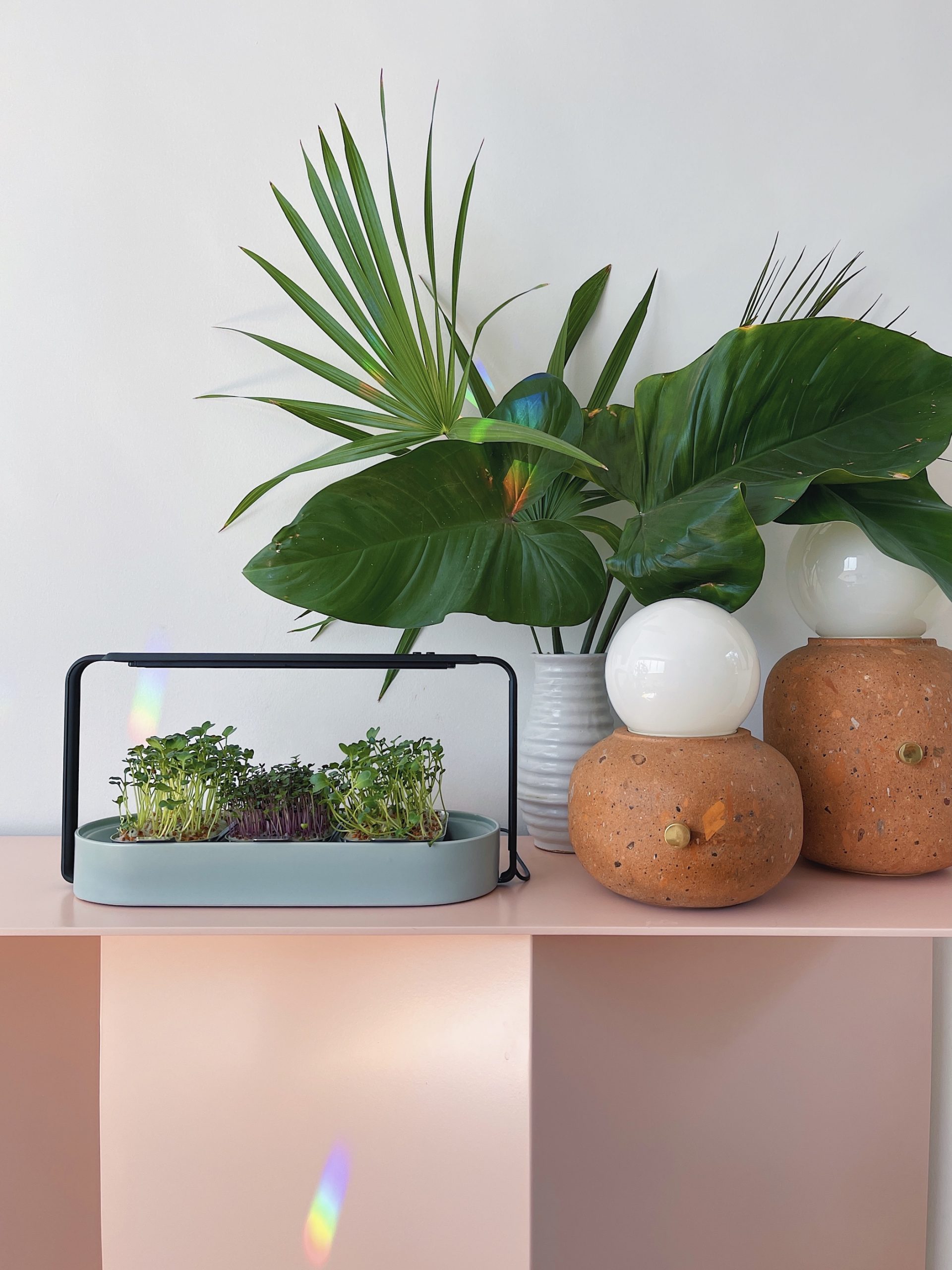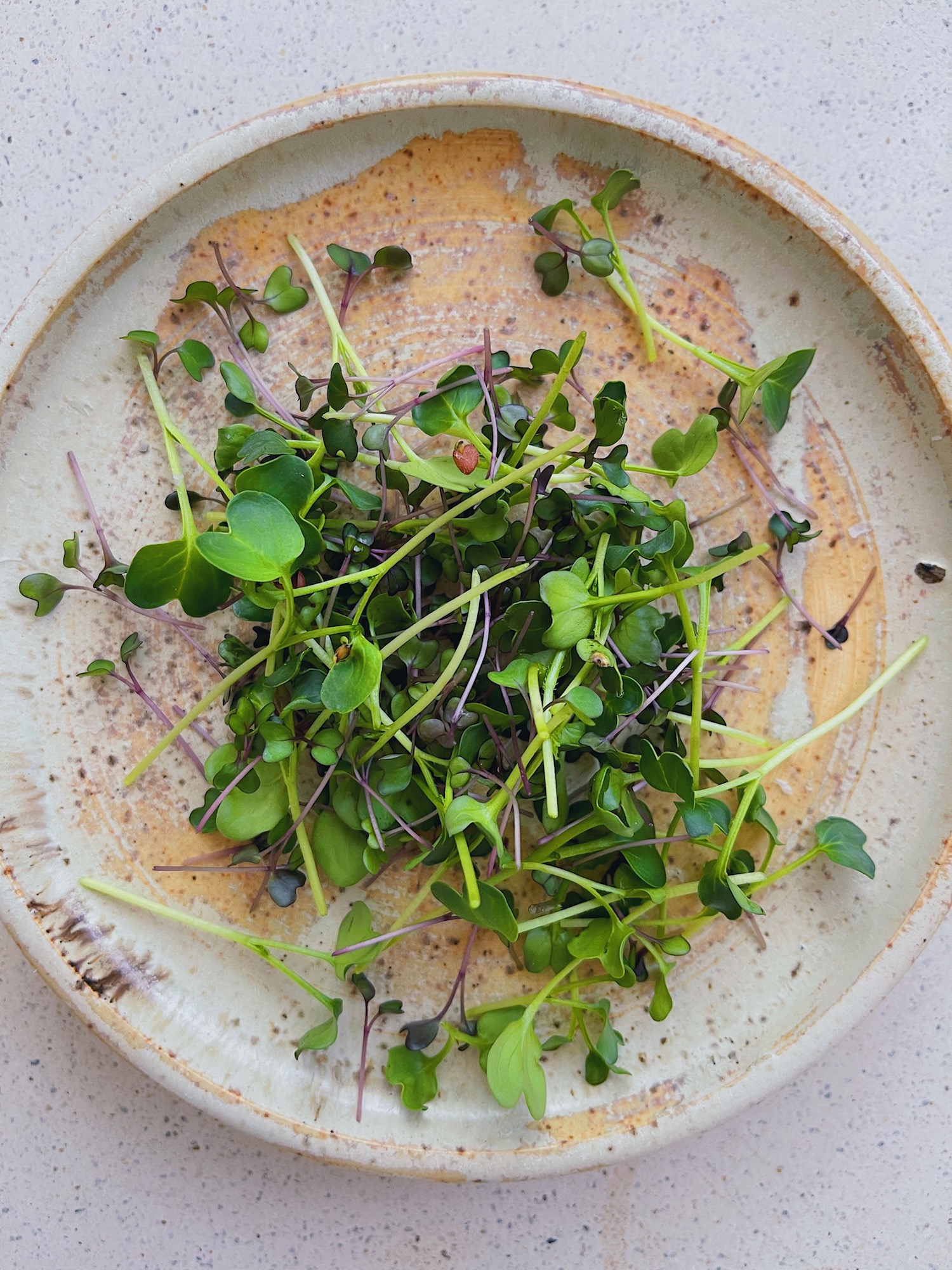 Set-up is super simple and takes only about 10 minutes. With ingarden, you can grow 1000+ fresh organic microgreens each week. I especially love the radish, broccoli, red cabbage and mustard greens. Some highlights of the kit:
+ Hydroponic — No soil. Only water.
+ Self-sustaining — 100% guaranteed to sprout.
+ Validated — Microgreens are lab-tested for guaranteed quality.
+ Automated daylight — Built-in off-timer and dimmer.
+ Autonomous watering — Microgreens receive the optimal amount of water.
+ Sleek — Make a statement in any room with our sophisticated, Scandinavian design.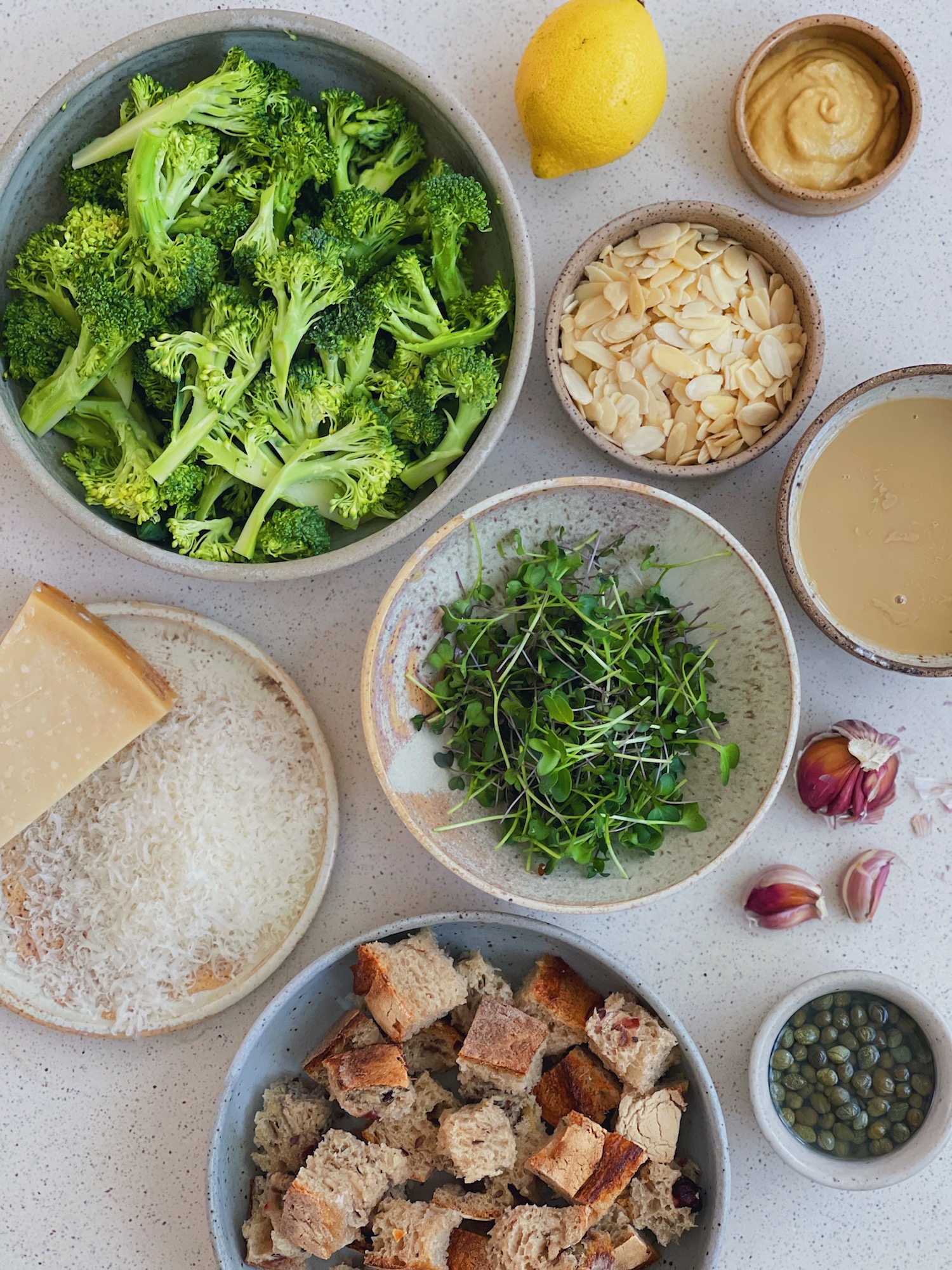 I've always loved using microgreens in my recipes and styling. Some of my favorite things about microgreens and especially growing my own with ingarden:
+ More nutrient-dense than their full-grown counterparts — up to 2150% more of the nutritional daily value per serving compared to fully-grown veggies.
+ No GMOs, no herbicides, no pesticides, and no plastic waste.
+ No sunlight, no green thumb – just harvesting without the hassle.
+ Add vitamins, minerals and antioxidants to your dishes.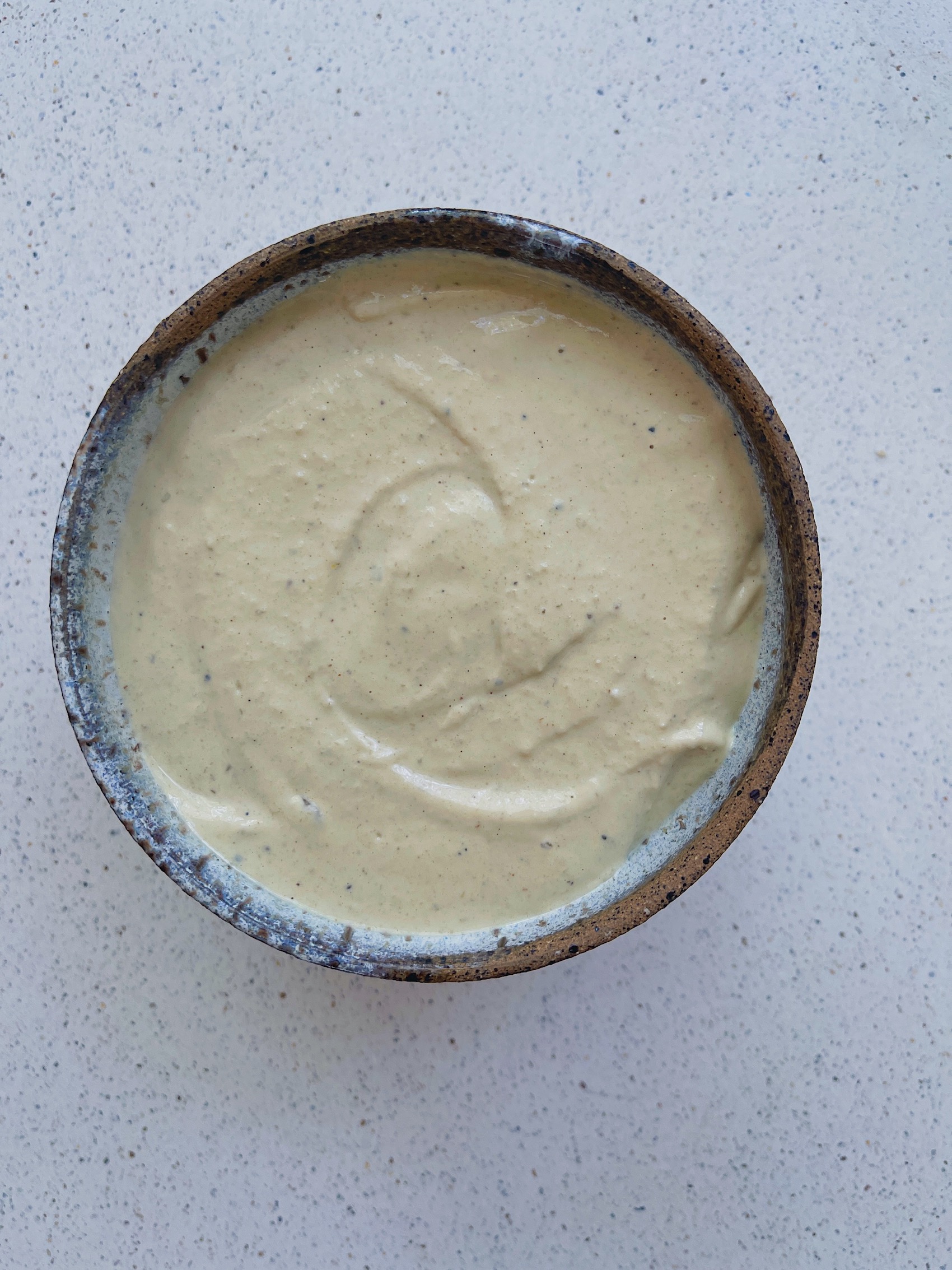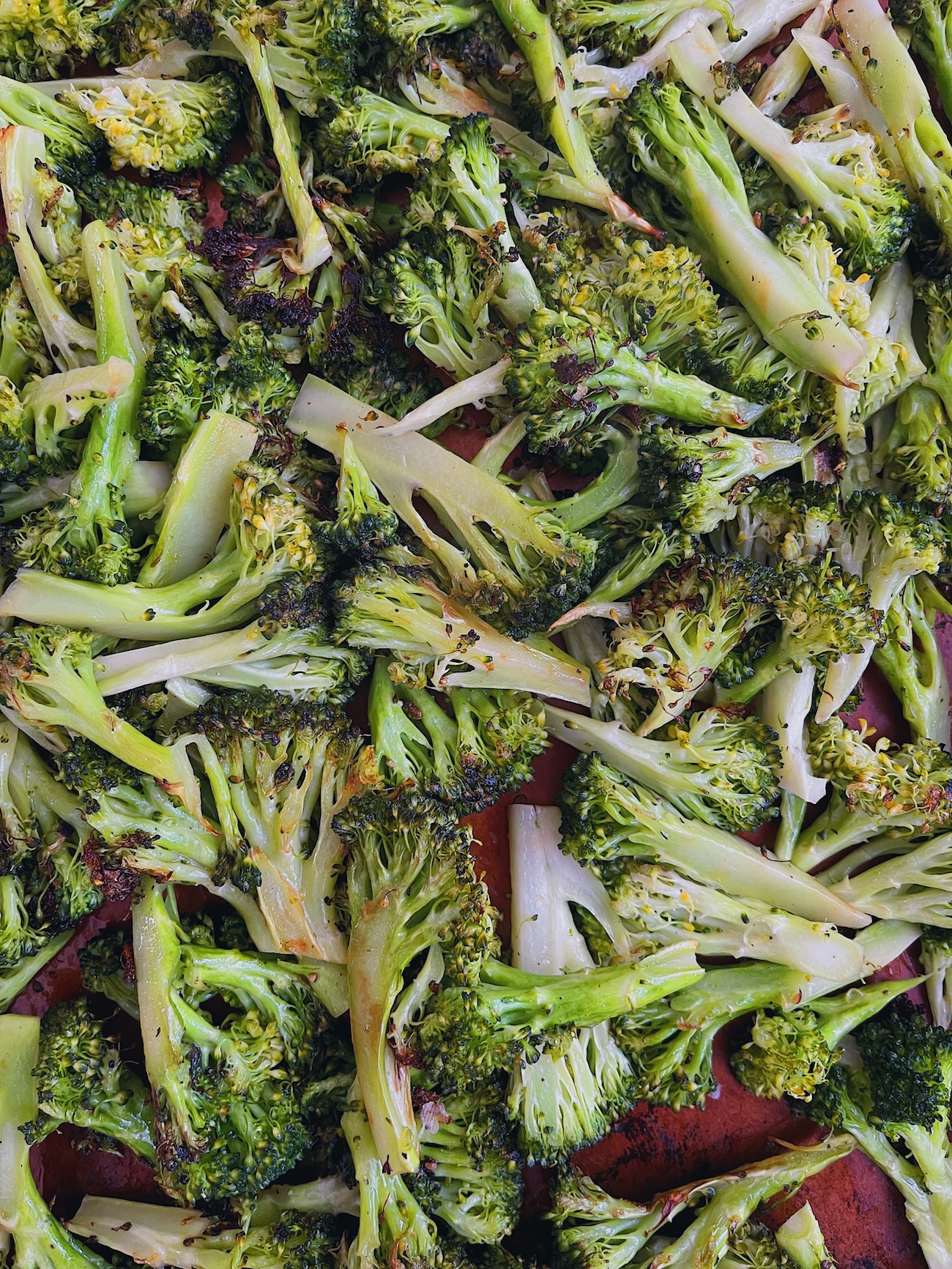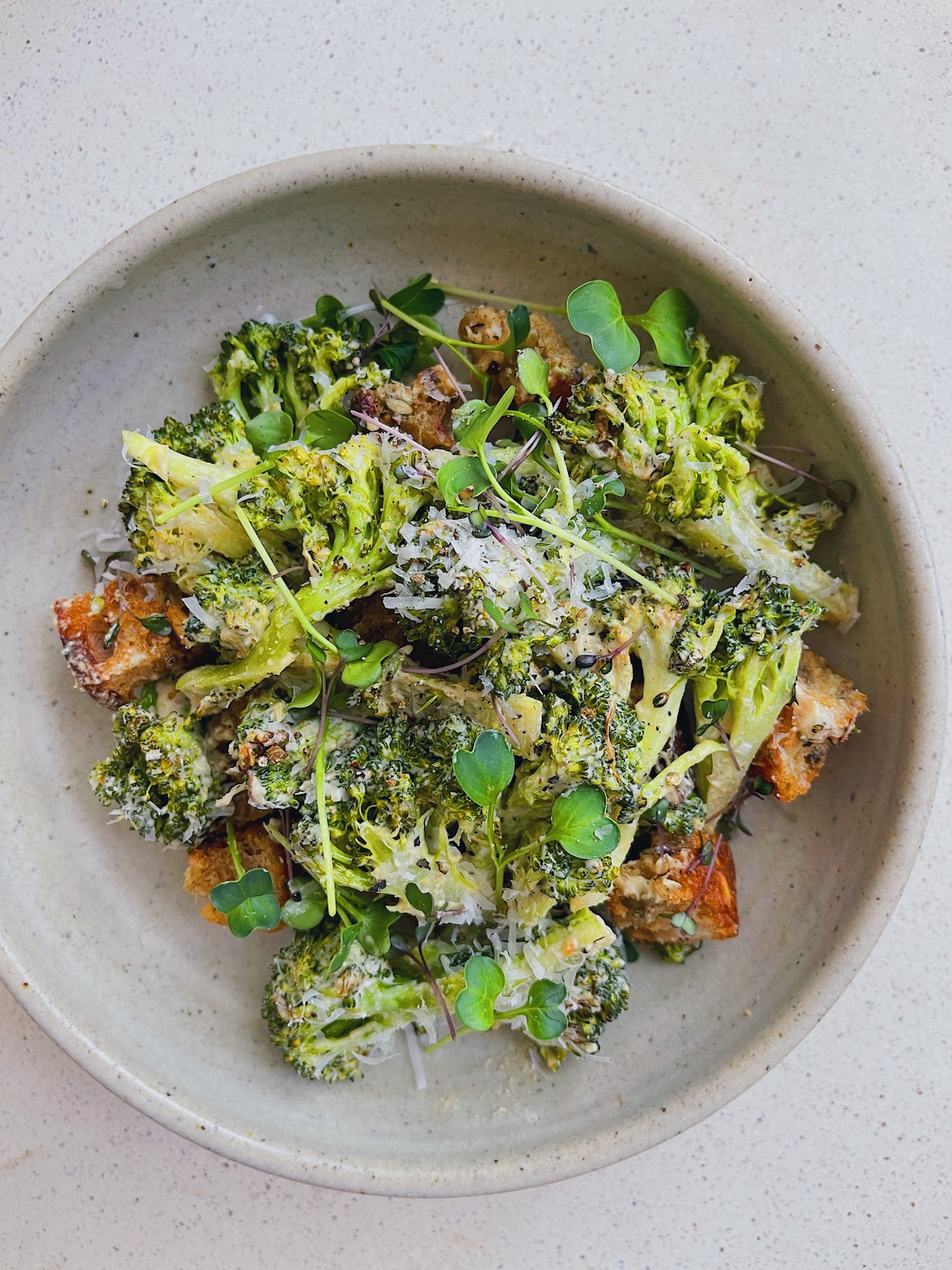 Roasted Broccoli Caesar Salad
[Serves 4-6]
For the broccoli :
2 lbs broccoli florets
2 Tablespoons oil
2 teaspoons lemon zest
Salt + pepper
For the sourdough cubes:
2 cups cubed sourdough bread
2 Tablespoons butter or oil
Salt + pepper, to taste
For the dressing:
1/2 cup very smooth, runny tahini
Juice from one small lemon
1/4 cup slivered almonds
1 clove garlic, minced
1 Tablespoon dijon mustard
1 Tablespoon capers + 1 Tablespoon liquid from capers
3 Tablespoons filtered water
Salt + papper, to taste
To garnish:
A handful or two of assorted microgreens
Lemon zest
Grated parmesan
Salt + pepper
Preheat oven to 450°F. Meanwhile, in a medium frying pan, melt the butter or oil over medium heat. Add the cubed bread and using a spatula, press the bread down into the pan to absorb all of the butter or oil. Season with salt and pepper. Toast in the pan until the bread starts to brown. Transfer the bread to a parchment-lined baking sheet and splash with the balsamic vinegar. Bake until golden brown and dry, about 5-10 minutes. Remove from oven and set aside.
Toss the broccoli florets, oil and lemon zest. Spread over a parchment-lined baking sheet. Roast in preheated oven for 10-12 minutes, or until slightly charred. Remove from oven and let broccoli cool a bit.
Add all dressing ingredients to high-speed blender and blend until smooth.
To serve, toss the broccoli and cubed sourdough in the dressing. Top with microgreens, lemon zest, parm (if using) and salt + pepper, to taste. Enjoy!