This is such a fun new take on risotto! I love the substitution of farro for rice. It adds a nuttiness and depth, and the feta gives it a tangy pop! As you may already know, risotto happens to be one of my favorite dishes to make (check out these other risotto recipes if you haven't already). This version is also great served chilled (or slightly warmed) tossed with spinach or salad greens. My idea of the perfect leftover meal!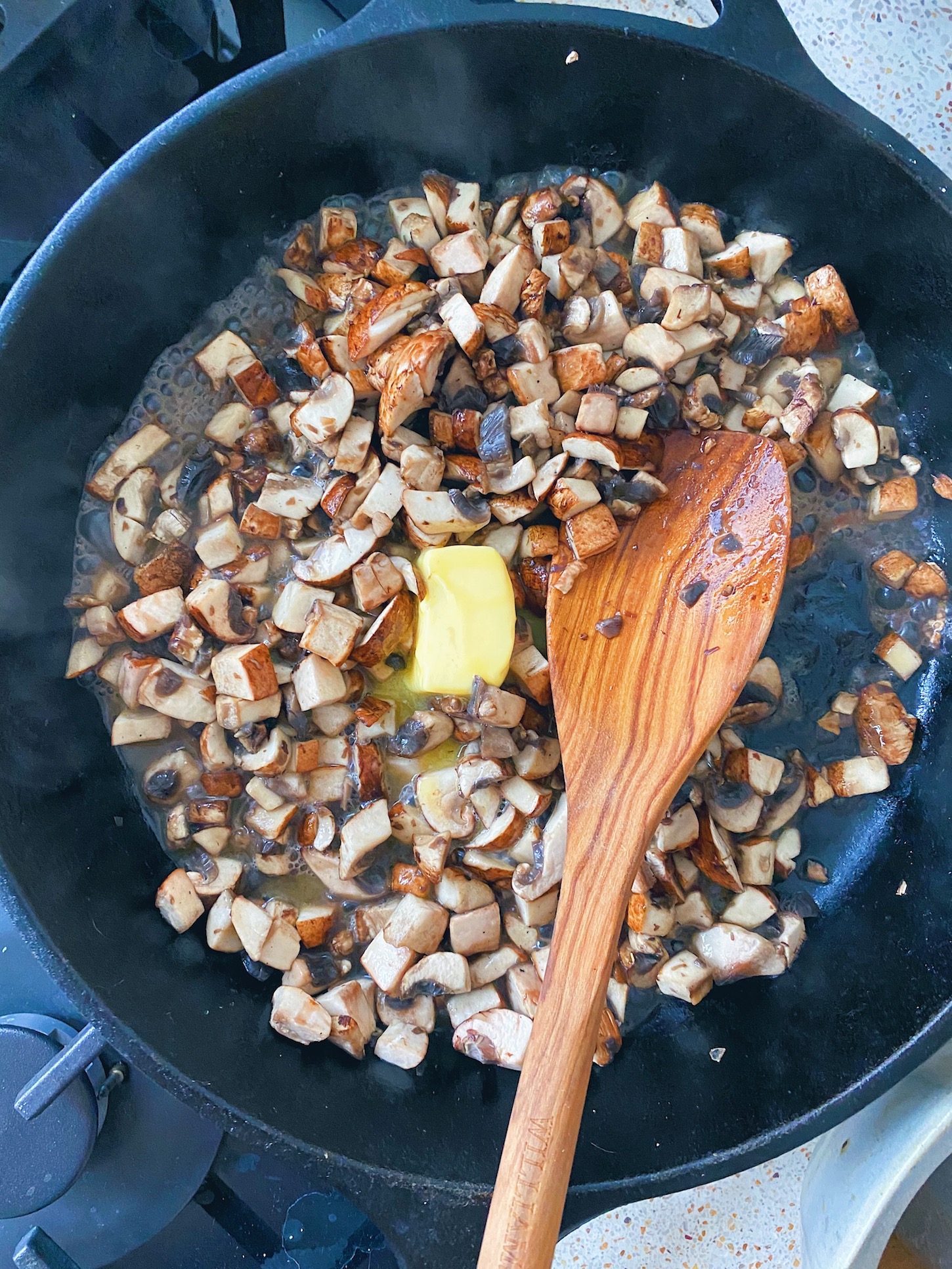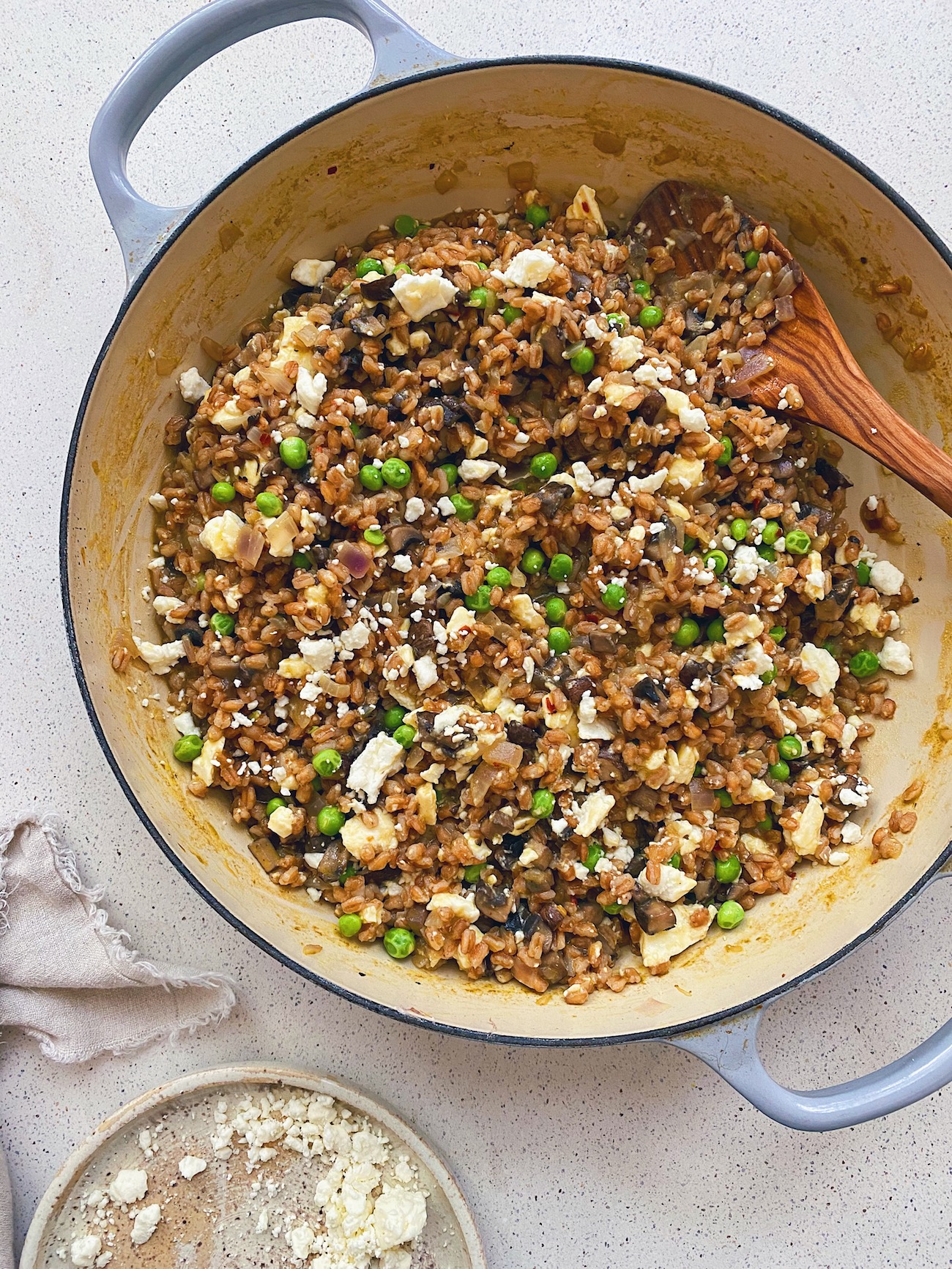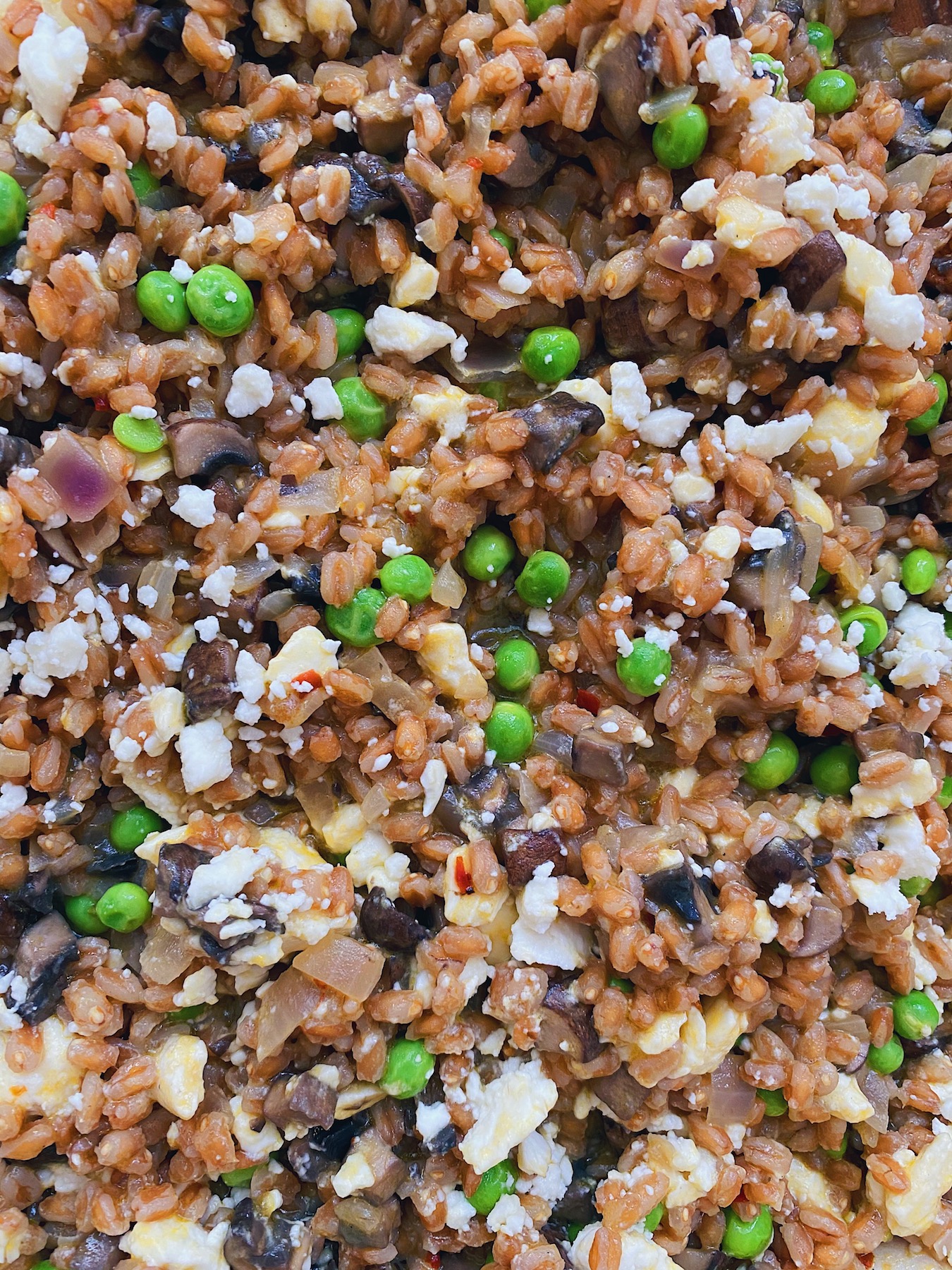 I used minimal spices in the recipe because I garnished the finished dish with the newly launched Ami Ami SAVORY. I love the notes of fennel and sumac this topping adds, as well as giving the dish added texture and crunch.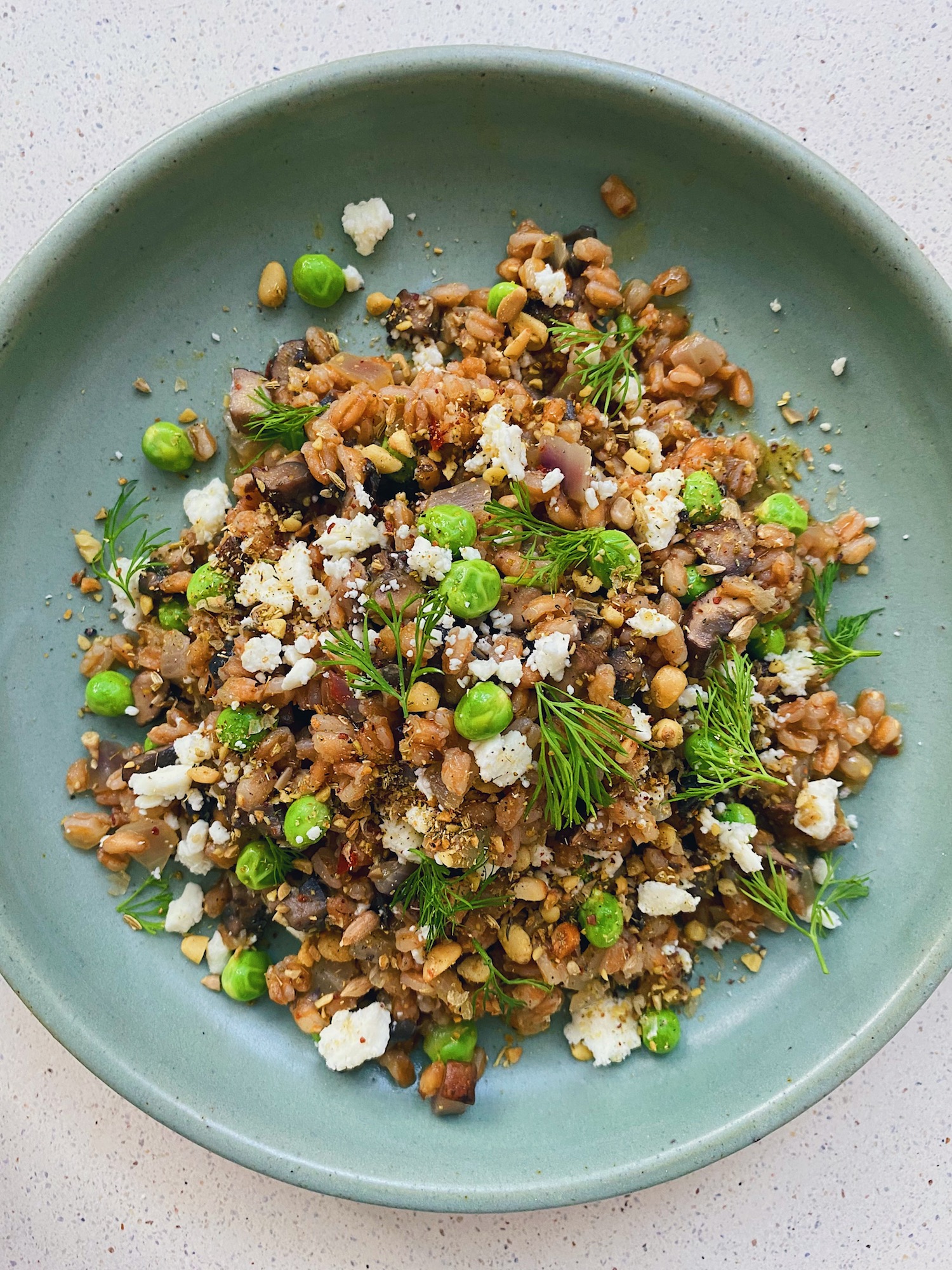 Farro Risotto with Feta, Spring Peas and Mushrooms
[Serves 6]
4 cups low-sodium vegetable broth
3 tablespoons olive oil
1/2 large red onion, diced
1 large lemon, rind shaved in long strips
1/2 teaspoon red chili flakes
2 cups farro, rinsed well
11oz fresh shelling peas (weight taken before removing peas from shell)
11oz cremini mushrooms, diced into small cubes
2 Tablespoons unsalted butter
1 cup feta
Salt and black pepper
To garnish: Ami Ami SAVORY, fresh dill
In a large saucepan over medium heat, bring broth to a simmer. Reduce heat to low and cover.
In a large sauté pan, heat oil over medium heat. Add red onion, red chili flakes and lemon rind strips and sauté for 5-7 minutes. Season with salt and black pepper.
Add farro and stir to coat. Let sauté for about a minute. Then add the vegetable broth. Bring to a boil. Once boiling, reduce heat to low and top with a lid. Allow to cook for 35 minutes.
Meanwhile, in a sauté pan over medium heat, add mushrooms and allow to cook 3-5 minutes or until mushrooms release some of their water. Then add butter and some salt and sauté for another 2-3 minutes or until mushrooms are cooked. Set aside.
Once farro has cooked 35 minutes, remove lid, add peas and some salt and cook for an additional 5 minutes. Then stir in mushrooms.
Remove pan from heat. Gently stir in the feta. Garnish with Ami Ami SAVORY and fresh dill, if using. Enjoy!