One of my absolute favorite things about Mexico City is the amazing diversity of food and welcoming hospitality everywhere you go, and I can't think of anybody who embodies those elements of local culture here than my next haus guest, Karen Drijanski. Karen and her son Eduardo are the brilliant minds behind an entire city block's worth of delicious food and lively atmosphere that's an inviting little microcosm of what this beautiful city has to offer.
Before opening niddo's restaurant and café – two separate concepts that reside on either side of her production kitchen – Karen had always found her way into the kitchens of others. Growing up, she learned sophisticated Viennese cuisine from her Austrian grandmother and fresh farm-to-table dishes and scratch baking from her Polish grandmother. When on vacation, she would ask to peek into the kitchen of the restaurants where she was dining.
Her travels, heritage and life spent living across the world has informed niddo's cuisine-agnostic menu, from its chilaquiles to its linzer torte. The recipe to her shakshuka, which is one of my personal favorites, is provided at the end of this blog post so you can have a little bit of Karen's warmth and hospitality in your own home. Whatever she's making, Karen always makes sure it's "the best" version of it. Her passion for cooking comes through in her mouth-watering Instagram photos just as much as it does in a conversation with her. Here is more about Karen, her inspiration behind niddo, and what it's like to live life fully in her own words.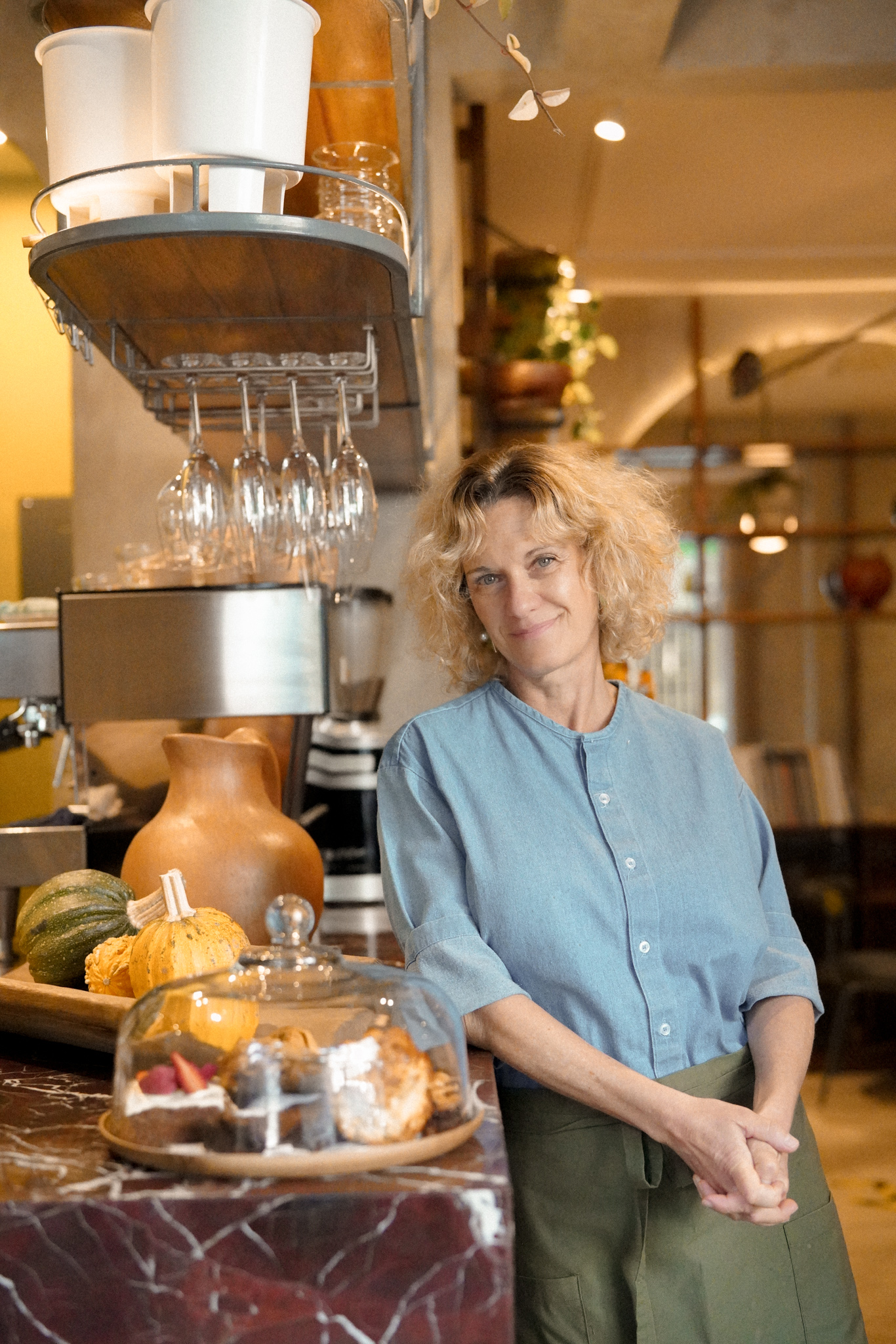 Wu Haus: How would you describe your cooking style?
Karen Drijanski: It's home cooking. It's soul food. It's the alchemy of love. And it's really, for me, a divine gift to be able to naturally put together what I put together.
WH: Where do you draw inspiration from, in work and in life?
KD: From gratitude. From living a very fulfilling life. I'm very spiritual, I'm very mystic, and at the same time, I materialize. I make things happen. Inspiration can be the blue skies, or the stars, or the ocean, or someone that I love, or my children – they are a huge inspiration in my life. I have three children and I am super family-oriented.
The markets and the cultures and my travels are a huge inspiration in my cooking. The first thing I ask wherever I go is, 'Where's the market?' I don't shop. I just want to go to the market to see the herbs, see the fruits, the vegetables, how people dress in the market. Whether I'm in Italy or Oaxaca, London, or Tokyo. Wherever I am in the world, the markets tell you the culture of the people, because eating and sitting at the table is culture. It's tradition, it's love, it's families getting together. I'm just a life lover. 
Wu Haus: How do you want customers to feel when they dine at niddo?
KD: I want them to feel welcome and at ease. I want them to feel respected and loved. We really teach niddo family [service] members how we'd like people to be treated so they don't come in with their style, they do our style. More than ever, people don't waste their money. So when you go to a place, you're paying for an experience. It better be the best experience. So we're very respectful, but we're also very friendly and warm. It really matters to us that we can create an atmosphere for you to feel comfortable.
We've taken the whole block in three years, and we're very lucky because not every restaurant in Mexico has an outside. We created a park with benches and olive trees and lemon trees, guava and orange trees. In these crazy times, it gives you a breather. It gives you faith, inspiration, a good moment. If you're working, you're outside having a beetroot latte with the most amazing linzer, or having one of my falafels with kombucha. It's all about really enjoying it, because sometimes I think people don't live, they survive. But flavors and smells take you to the present moment. And I like to be present. So I invite people to enjoy what they're doing and just eat slowly and taste everything.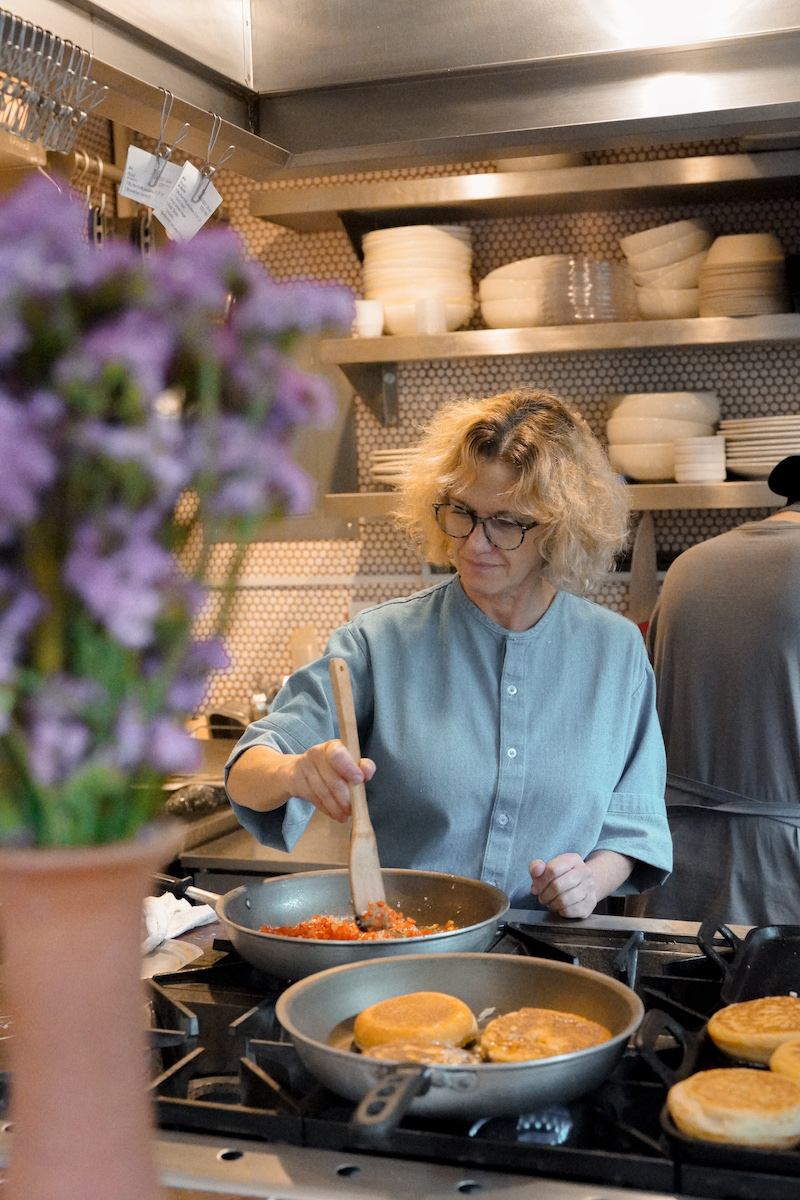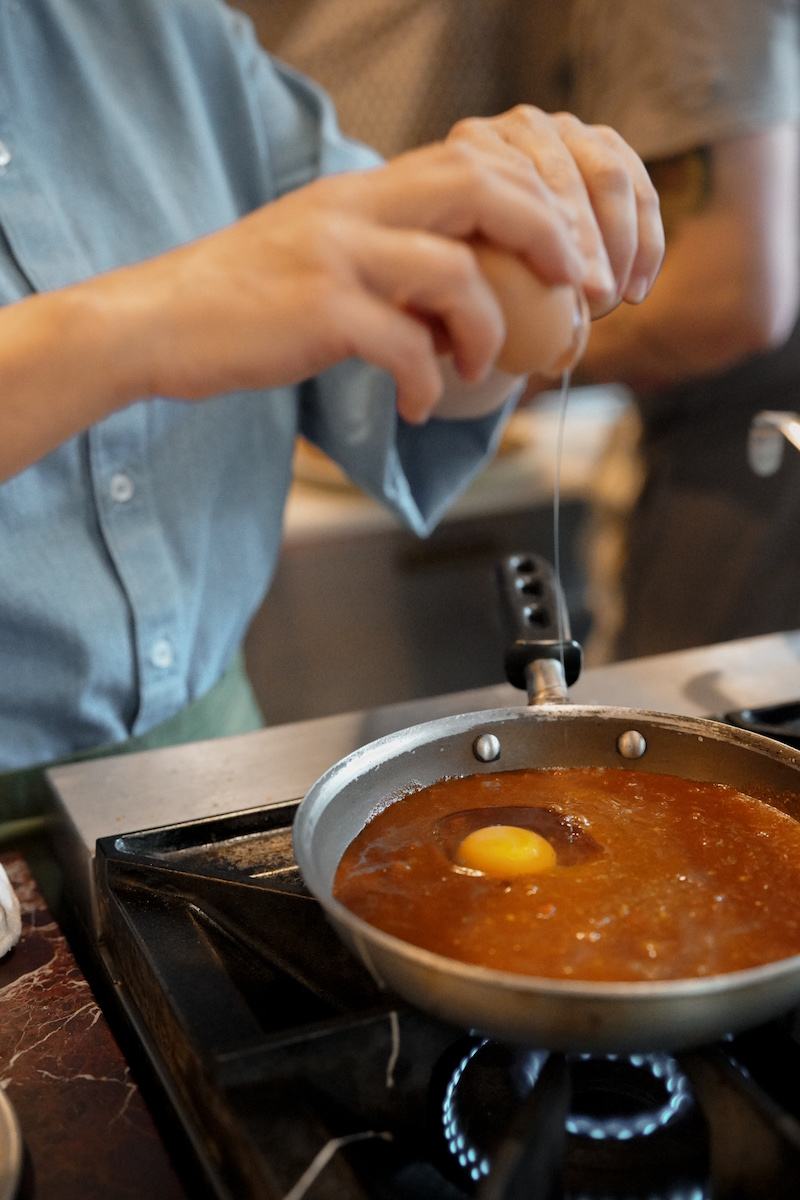 WH: What is it like to work with your son?
KD: It's the most amazing experience. It's magical because we can read each other's eyes. I have a daughter, and two sons: Michelle, Carlos, and Eduardo. And since Eduardo was a baby, he was with me in the kitchen while Michelle read and Carlos played soccer. So it's no surprise that we're doing this together. It's just very natural. 
WH: You previously lived in Vancouver and your family comes from all over the world – what made you decide to settle in Mexico?
KD: I was born in Mexico and lived in Vancouver for 12 years, and then Tuscany and San Antonio. Mexico resonated with me. It has everything. Mexico is magical. It has rivers, oceans, deserts, lakes, the woods, and also, most of all, I like the warmth and the fun people in Mexico. Living in Vancouver was a great experience, but people are like the weather in the city they live in. In Brazil, people are warm. They live in the sun. In Vancouver, they were cold.
I was born and raised in Mexico, second generation from Austrian and Polish families, and my kids are third generation. And I just love home. I love the language, salsa, cumbia. I love Oaxaca, the markets, the crafts, I just feel at home.
WH: What was your favorite dish to eat growing up?
KD: Matzo ball soup like my grandma's. It was my Polish grandma's matzo ball soup and her chocolate meringue babka that I would kill to have. And my Austrian grandma was such a fine cook. Her roasted duck with sauerkraut made with apples was a huge thing for me. She also used to make amazing desserts.
My mom was a great cook, as well. But she was an art dealer and was very busy, so we often had to cook at home ourselves. So I was always in the kitchen. Always prepping for my friends, my sisters, my boyfriends. And I think food goes through your heart first and then goes to the stomach. It's a soulful experience.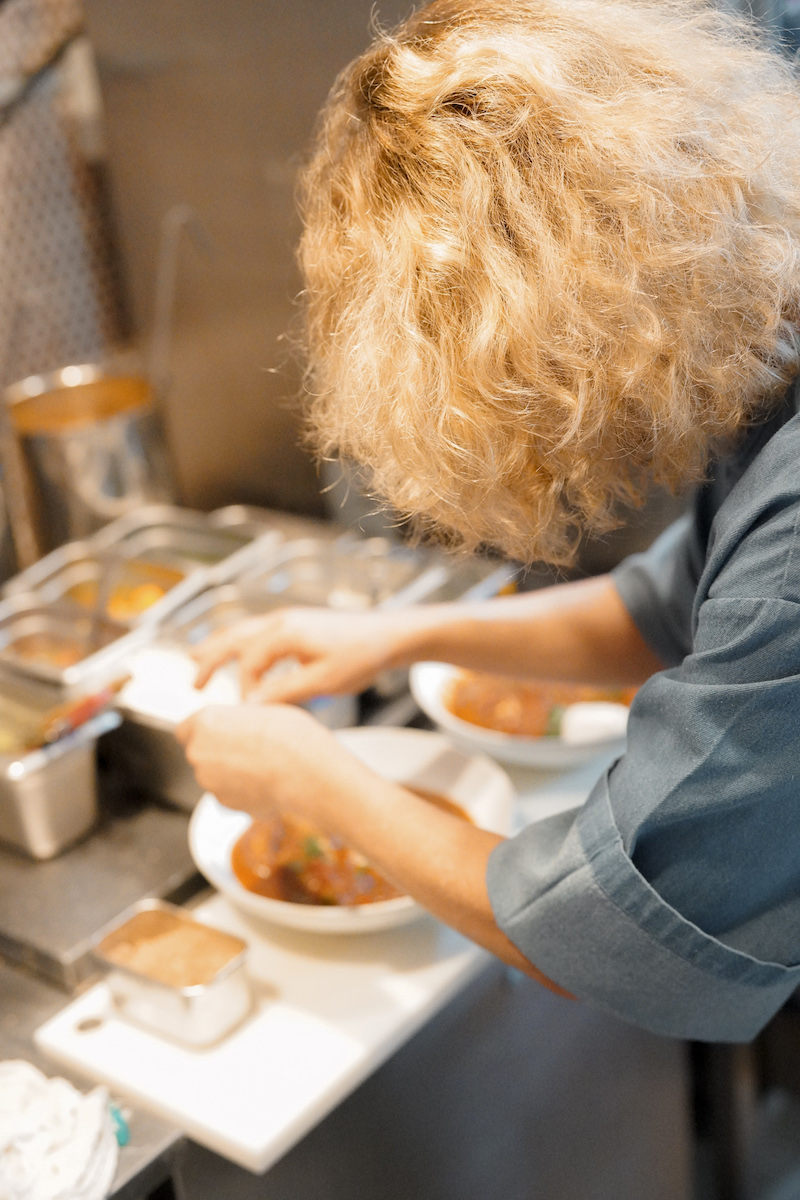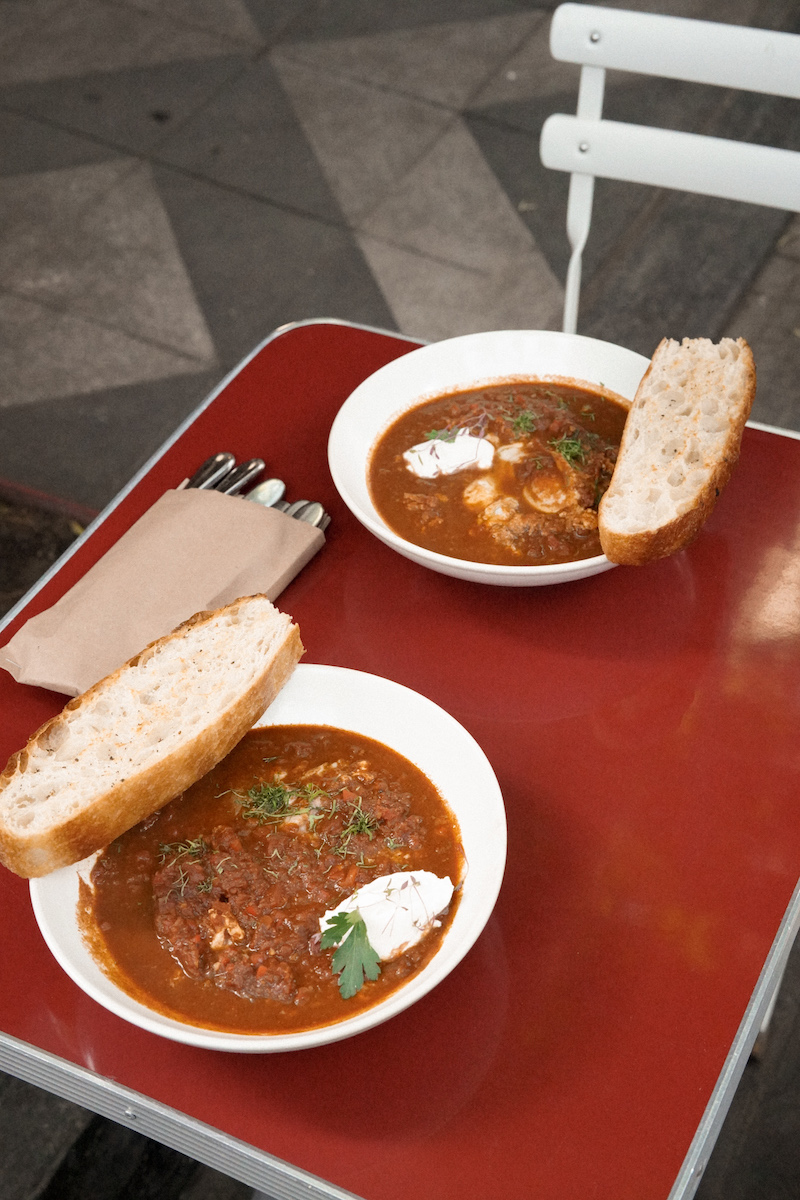 WH: Who are some of your influences or mentors?
KD: The people who cook at home. I liked Donatella, who was the lady who rented the house in Tuscany to me for 7 summers. I would leave my kids playing and cook with Donatella in the afternoon. I love real home cooking. I never wanted to be a celebrity chef. I call myself a cook, not a chef. Huge difference. For me: I'm Mexican, and 'chef' is a French name. Cocinera is a cook. I've never been to a cooking school in my life. I'm a natural, I'm self-taught. I experiment and do the most amazing things by experimenting. I live with a lot of enthusiasm and I was born with this gift. I know how to season everything by smelling it. I know when my cooking is ready by smelling it before tasting it. 
My biggest mentors on Instagram are @pastagrannies. The old ladies in the little towns everywhere in Italy. My mentors are humans and souls that dare to be themselves and follow their passion. They say you should be doing what you loved when you were a kid. I always liked to mix things in a little bowl. Always cooking.
WH: What is the story behind the motto: "Comida que te apapacha" (Food that hugs you)
KD: Apapacha means that you will feel better when you eat it. But apapacha doesn't have to be with food; imagine I'm your friend, and you're crying because of your boyfriend. I'd say 'apapachar' meaning I'll take care of you. A hug to your soul. But comida means food that hugs you or comforts you. 
WH: What is currently your favorite dish served at niddo?
KD: The fish hamburger, I love, and the roasted tomato soup. In the morning, I love the molletes and the shakshuka. I love my pesto. My menu is very mediterranean-inspired, but my food has no frontiers. I dare to cook whatever I want to cook. It's a worldwide kitchen, and I've traveled so much and lived in so many places, that I just do funky stuff. I like amazing products. At niddo, I source small, small, small providers – people who do things in small batches. 
WH: If you could only use one spice or condiment in your cooking, what would it be?
KD: Salt. It's what makes your taste buds explode. My favorite ingredient is sea salt, from wherever there is sea salt. French, English, Chinese, Japanese. As long as it's fresh and not iodized.
WH: What are you currently working on that you're excited about?
KD: I'm excited every day. I'm excited about creating new dishes to surprise my clients. Since we have a lot of clients that come and come again, I always like to surprise them with a new thing. I'm currently into bread, and have been experimenting with challah dough a lot. 
There has to be the staples that people know they can come back for. Once they love something, they'll come back every time. So staples never change. But there's a percentage of the menu that never stays. I don't want to be anyone else, I want to be a niddo cook. I don't follow ingredient trends. I just follow my divine gut feeling. 
WH: What tip would you give to an aspiring cook or restaurant owner?
KD: Follow your passion and don't let the decisions come from fear. Make the decisions come from love and certainty. Trust life and trust yourself.
I wake up to my passion every morning, and I feel very blessed because nowadays people don't look at their passions. Abundance – what people call money – I don't call it money. Abundance comes from doing your passion, and when you're loyal to you and when you're true to yourself.
WH: What brings you the most joy?
KD: Living life. Sharing is one of my biggest passions, and that's why I have a restaurant. You can't have a passion by yourself. How boring is that? Having people over. Seeing how they rejoice. When they smile when the pancakes come, or the first bite of their breakfast sandwich. Sharing is, for me, one of the biggest joys in life. 
WH: How do you typically spend a day off?
KD: In my everyday life in Mexico, I do five hours of kundalini  yoga a week. One of my passions is meditation and reading, and writing, and spending time with the people I love. Music makes my heart just burst with joy, so I listen to a lot of it, from Jamiroquai to the Rolling Stones to Florence and the Machine to the Beatles. I have speakers in every corner of my home. I also take care of a lot of plants and orchids. I love road trips so I can stop wherever I want. I love to be in nature, so I go and have walks in nature. I love culture, concerts, a good conversation. I love to laugh a lot, and I do laugh a lot. I have a good time. I'm a happy camper.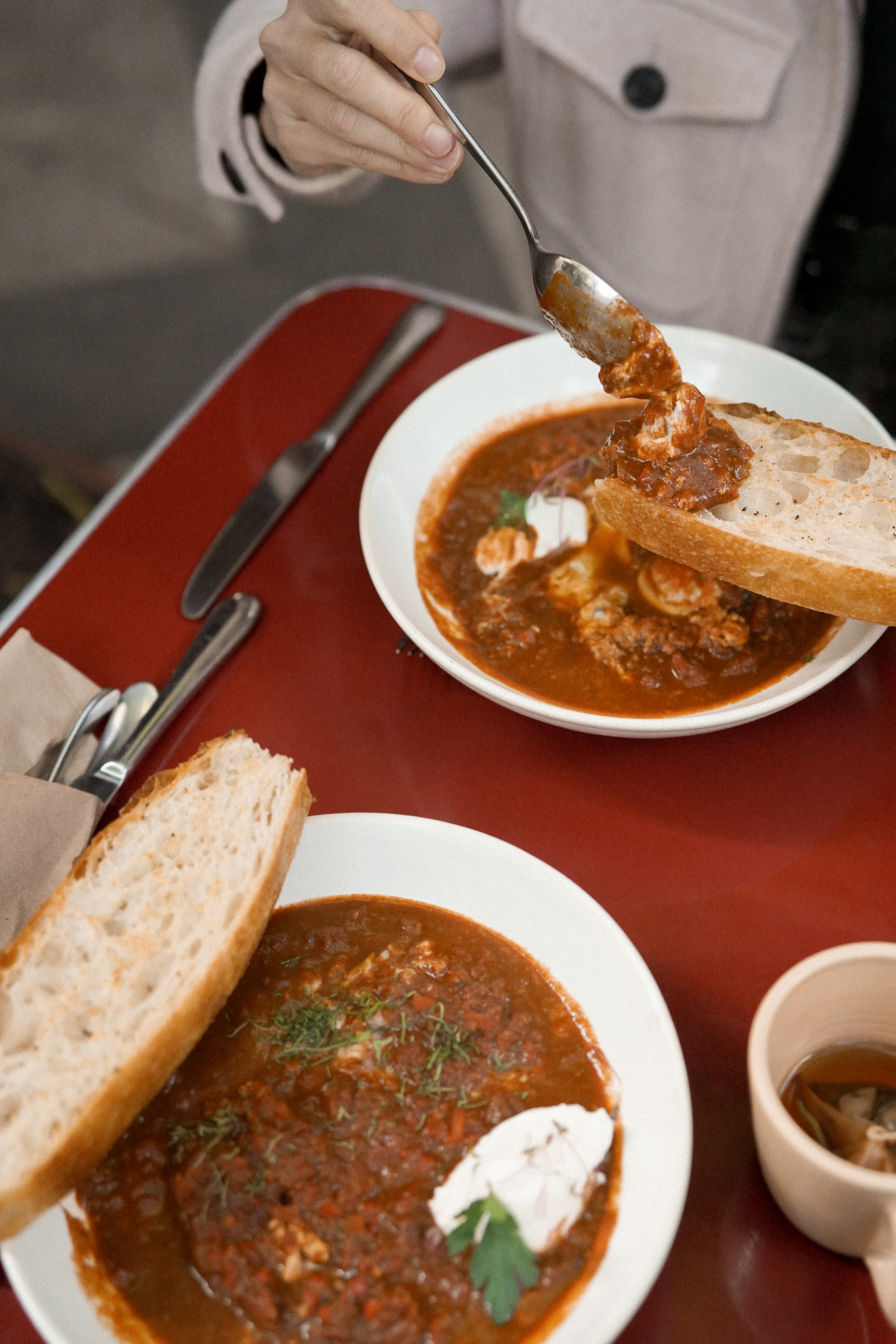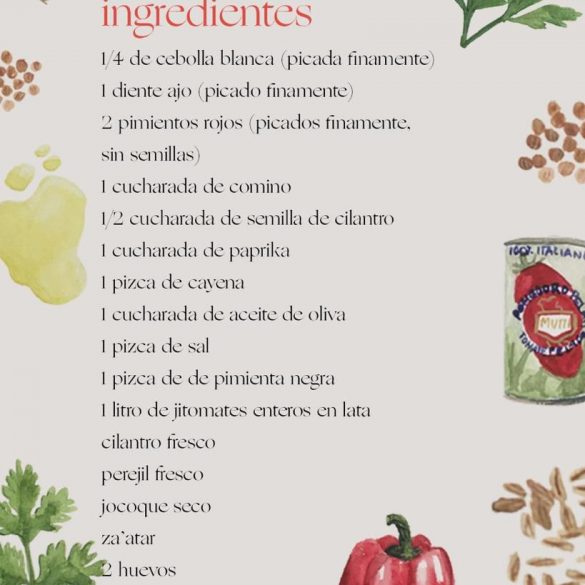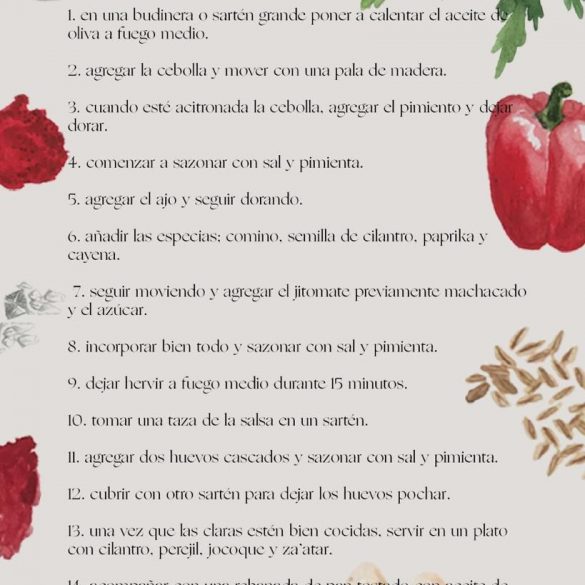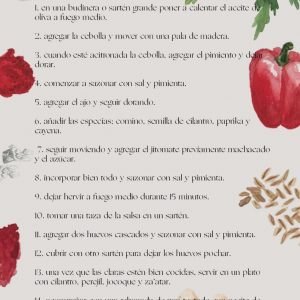 Karen Drijanski's Shakshuka
¼ white onion, finely chopped
1 garlic clove, finely chopped
2 red bell peppers, finely chopped and seeded
1 Tablespoon of cumin
½ Tablespoon coriander seed
1 Tablespoon of paprika
1 pinch of cayenne pepper
1 Tablespoon of olive oil
1 pinch of salt
1 pinch of black pepper
1 liter of canned whole tomatoes, crushed
Fresh coriander
Fresh parsley
Dry jocoque
Za'tar
2 eggs
½ Tablespoon sugar
In a large pan or frying pan, heat the olive oil over medium heat.

Add onion and stir with a wooden spoon.

When the onion is coated in oil, add the bell peppers and let them brown.

Season with salt and pepper.

Add garlic and continue browning. Then a

dd the spices: cumin, coriander seed, paprika and cayenne.

While stirring, add the crushed tomato and sugar.

Incorporate everything well and season with salt and pepper.

Boil over medium heat for 15 minutes. 

Add two eggs and season with salt and pepper.

Cover with a lid or another pan to let the eggs poach.

Once the egg whites are cooked, serve on a plate with coriander, parsley, jocoque and za'atar.

Serve with a slice of toasted bread with olive oil.