Pumpkin spice season is upon us! And I guess I'm officially calling it with this Pancake with Pumpkin Cashew Cream recipe. Super excited to be partnering with Laird Superfood on this post. Made with their beyond-yummy vegan pancake and waffle mix, these pancakes are easy to make. Featuring ingredients like buckwheat flour, tigernut flour, coconut sugar and tapioca flour, Laird's pancake mix just requires oil, water and apple cider vinegar. The pancakes are super fluffy and can be served simply with maple syrup or try them with the pumpkin cashew cream (which also can be smeared on toasts, cookies and cakes).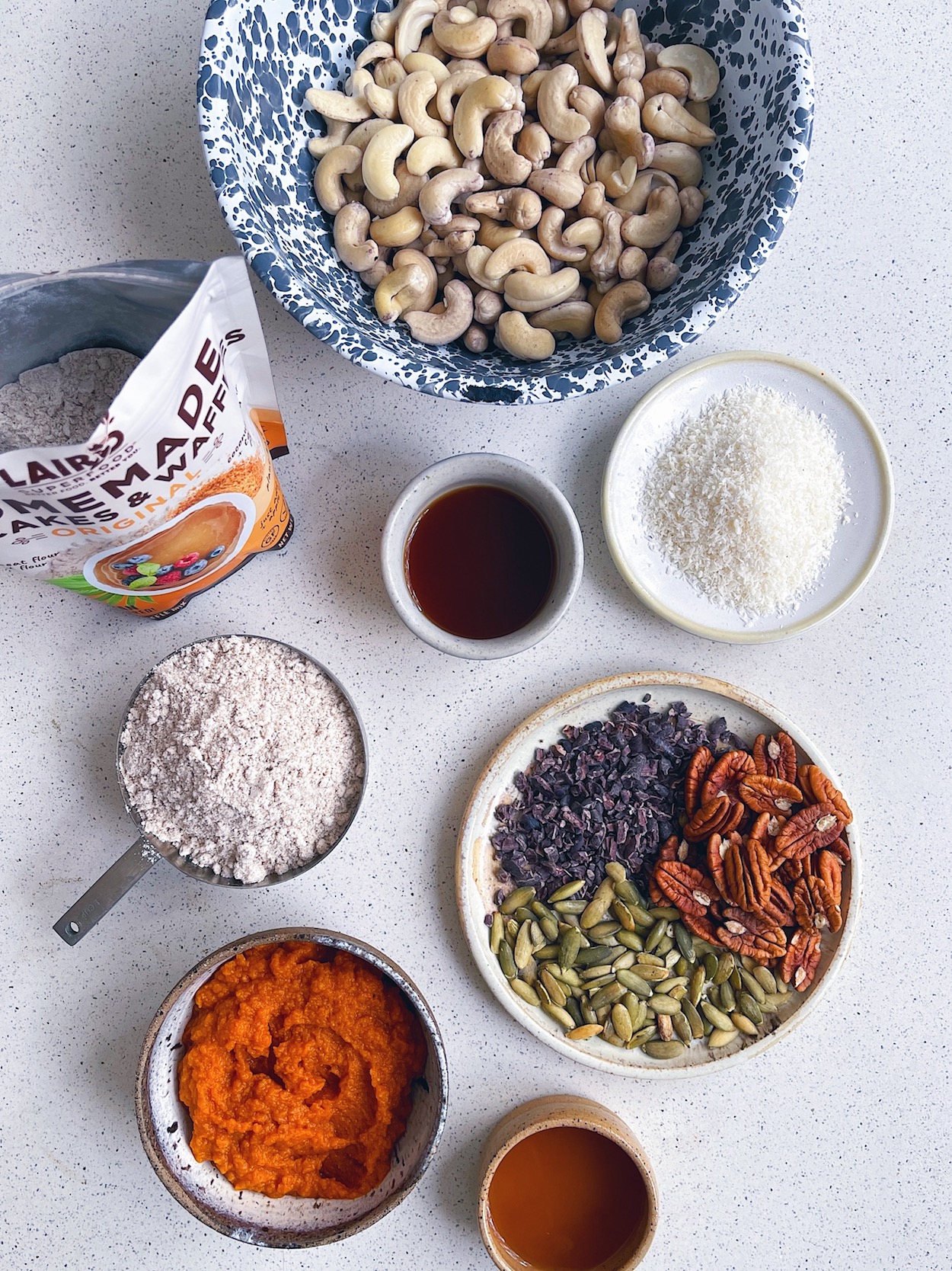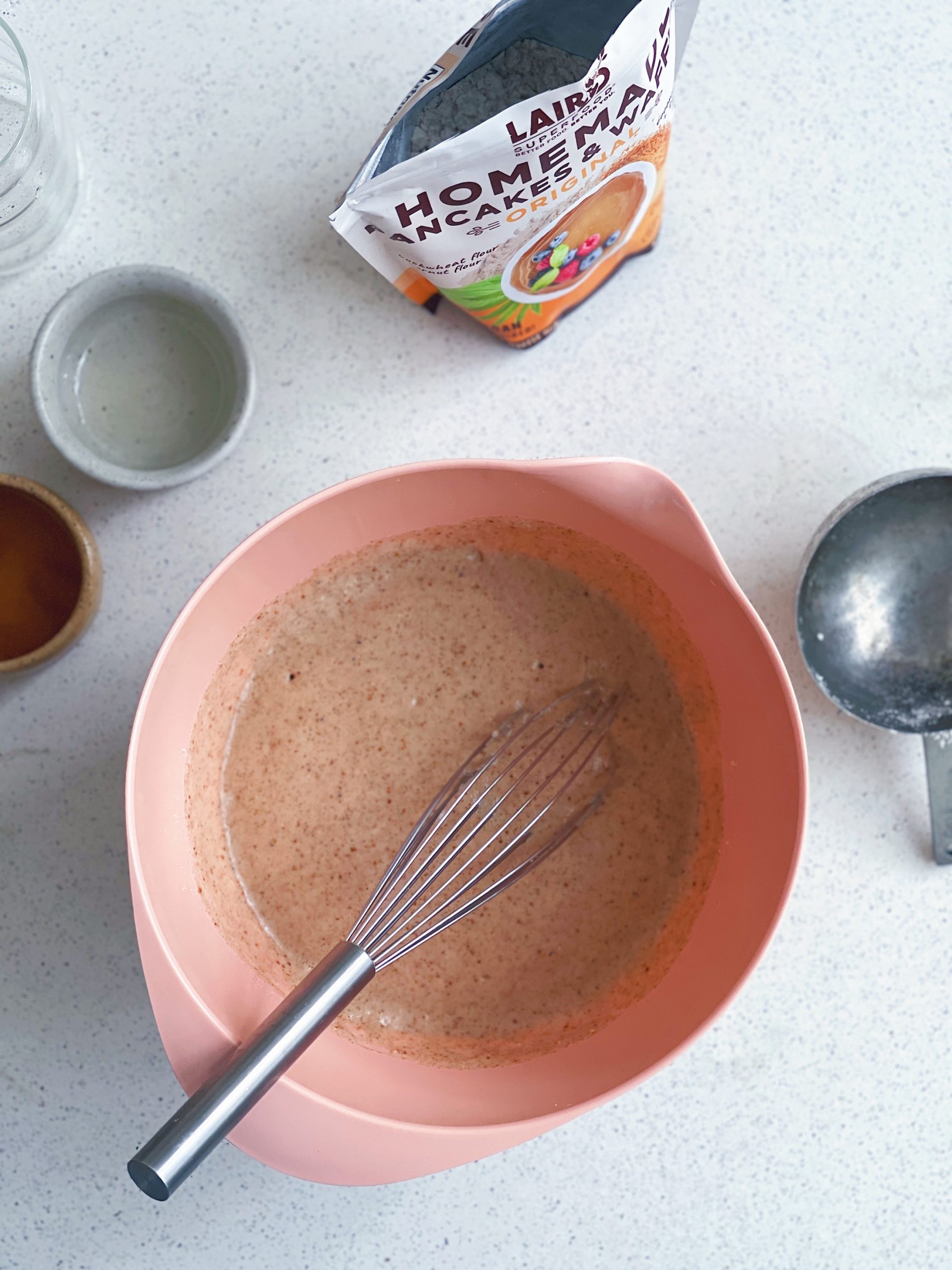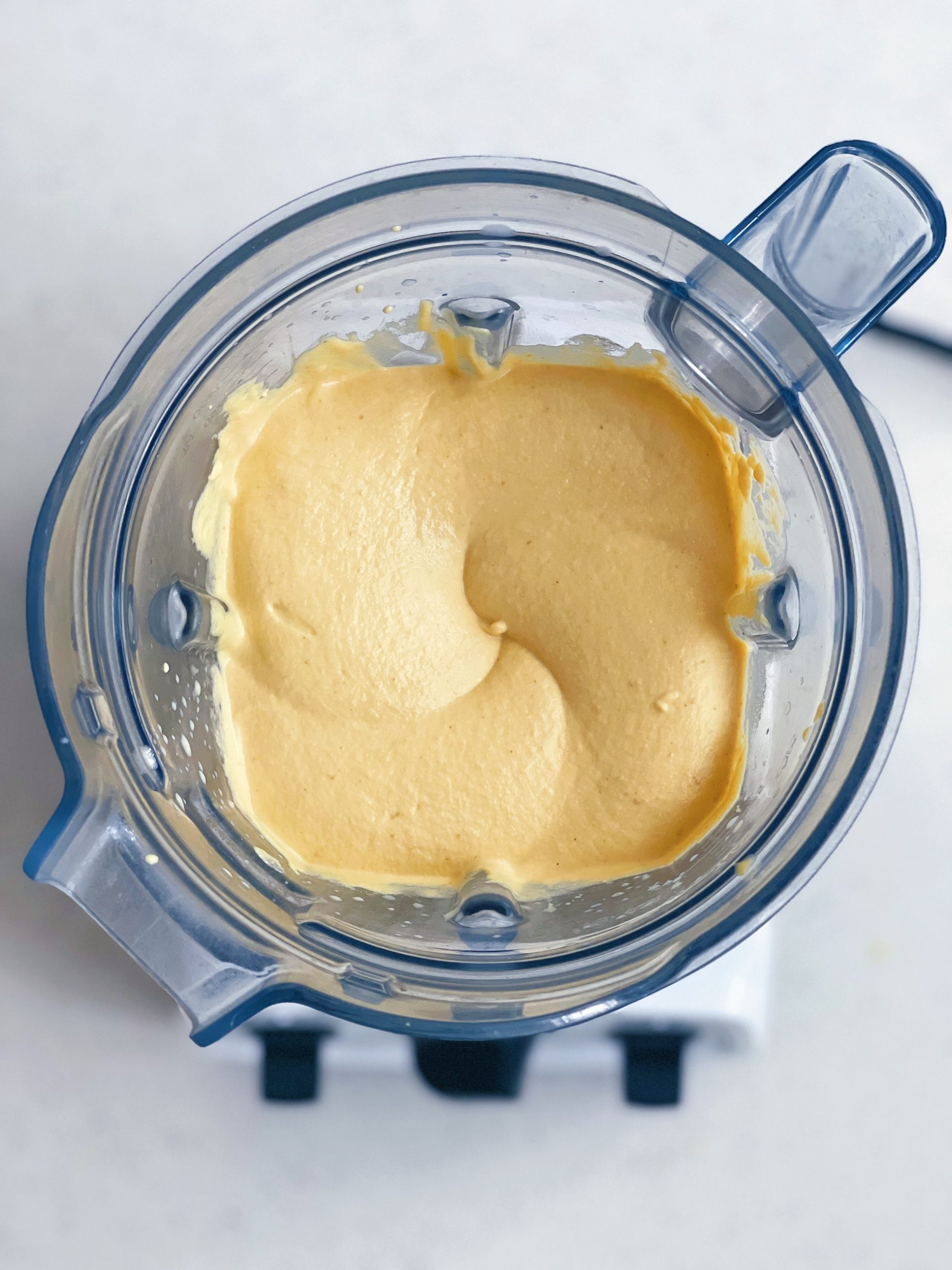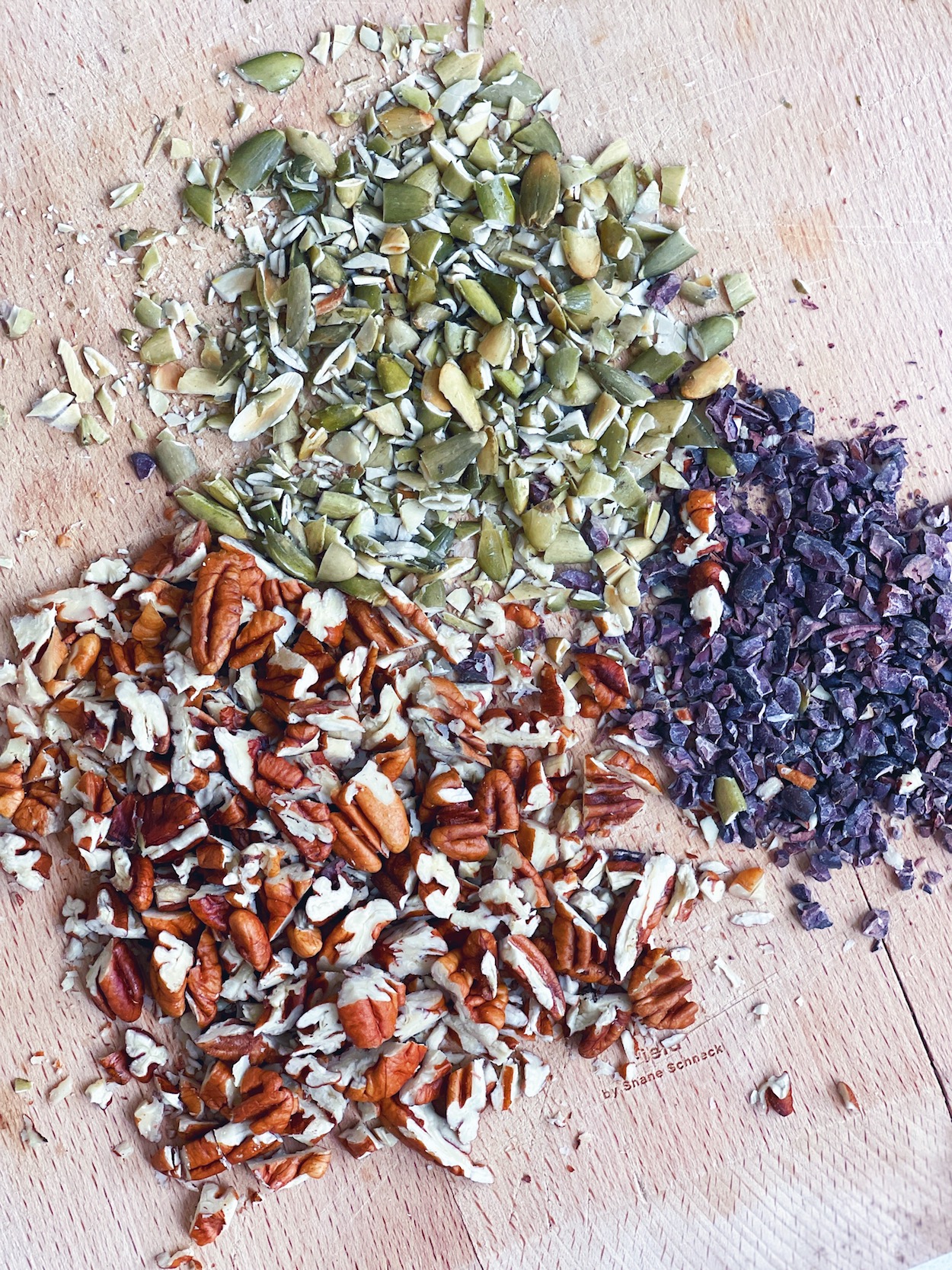 Laird and I teamed up on this recipe for the launch of their pancake and waffle mix. They also sell a bunch of other functional food items, from coffees and mushroom blends to superfood creamers and prebiotic greens. I love how all of their products are plant-based and have straightforward ingredient lists of real, whole foods. Use code ALISONWU for 10% off the pancake and waffle mix.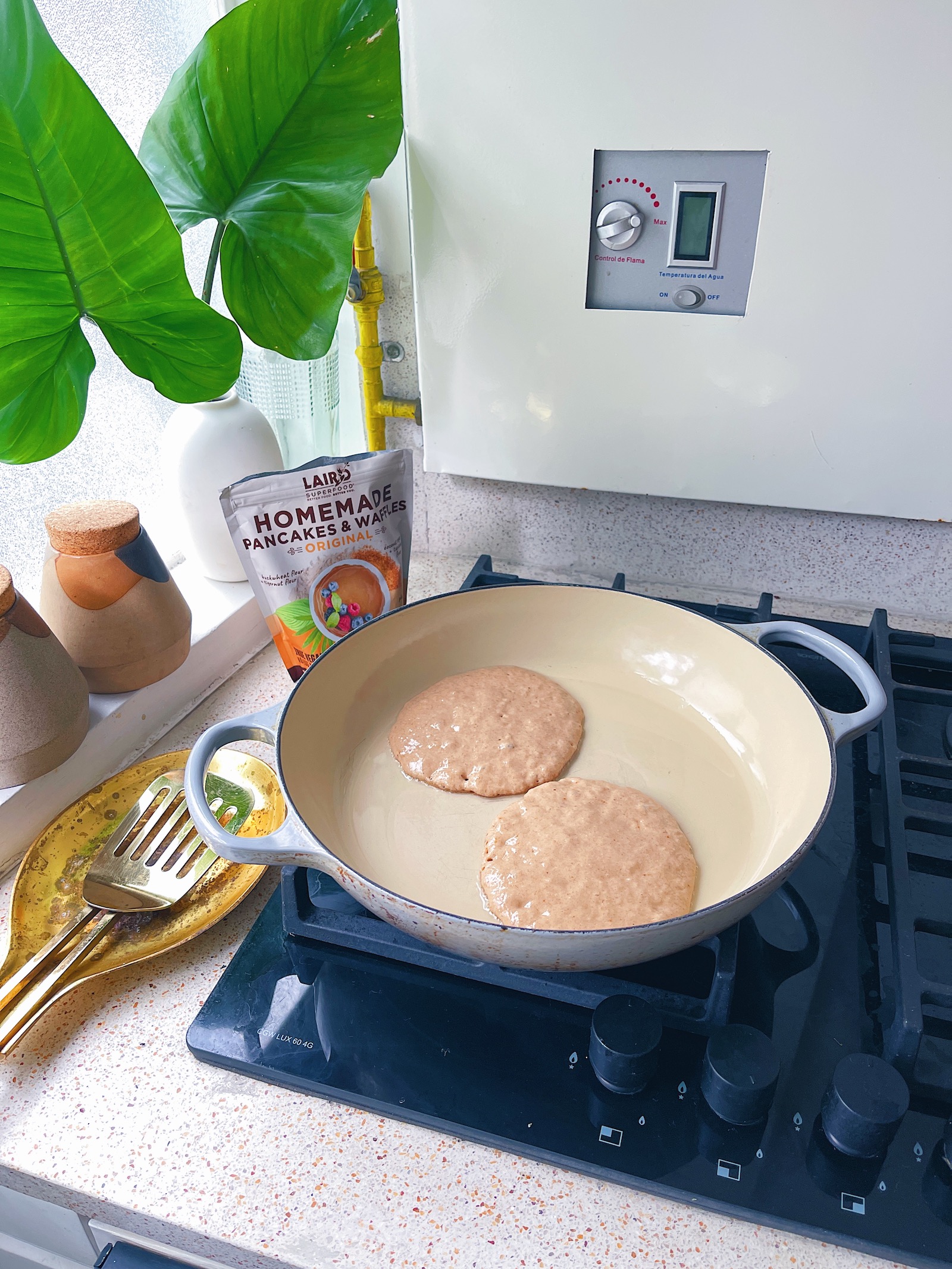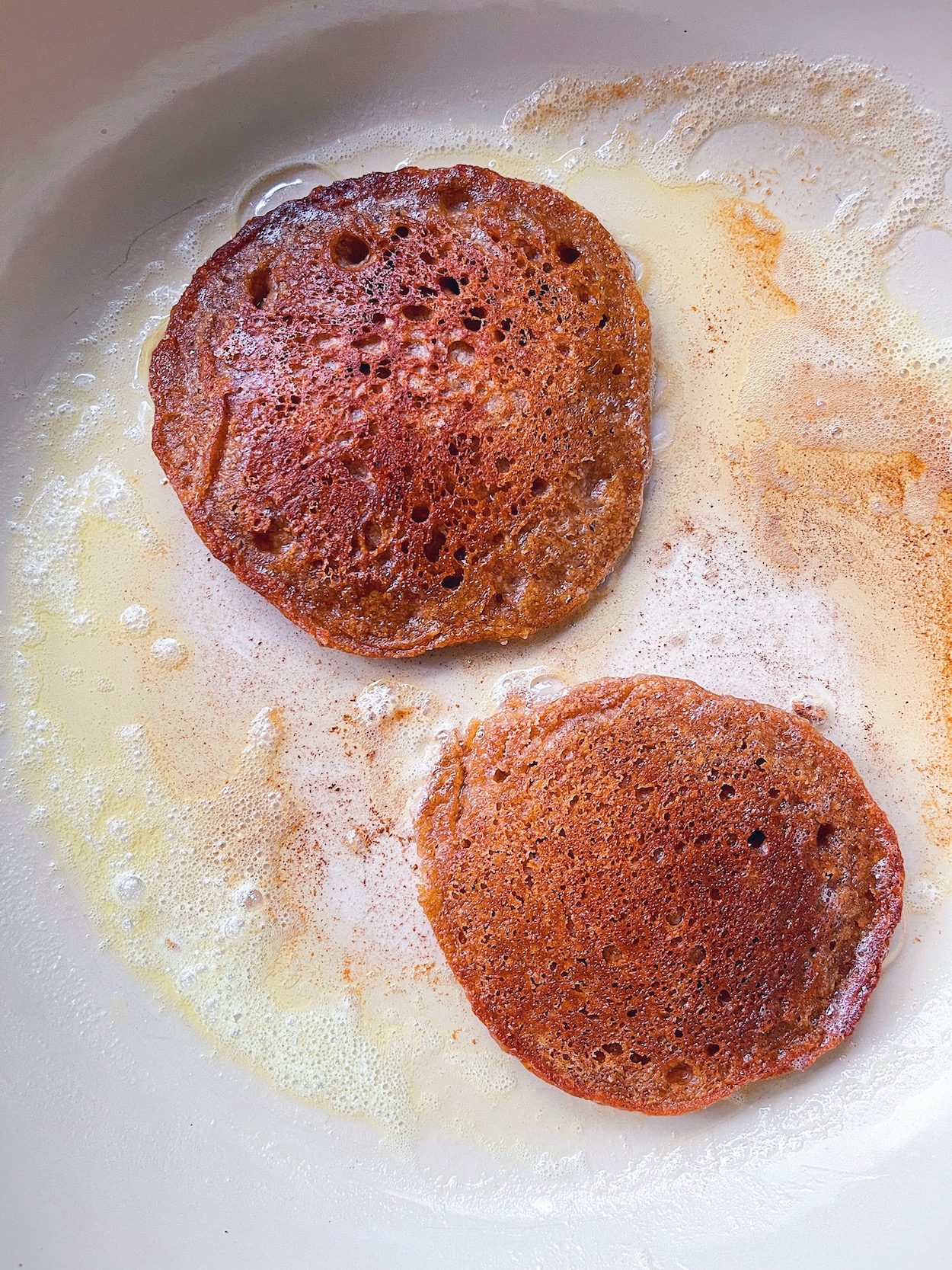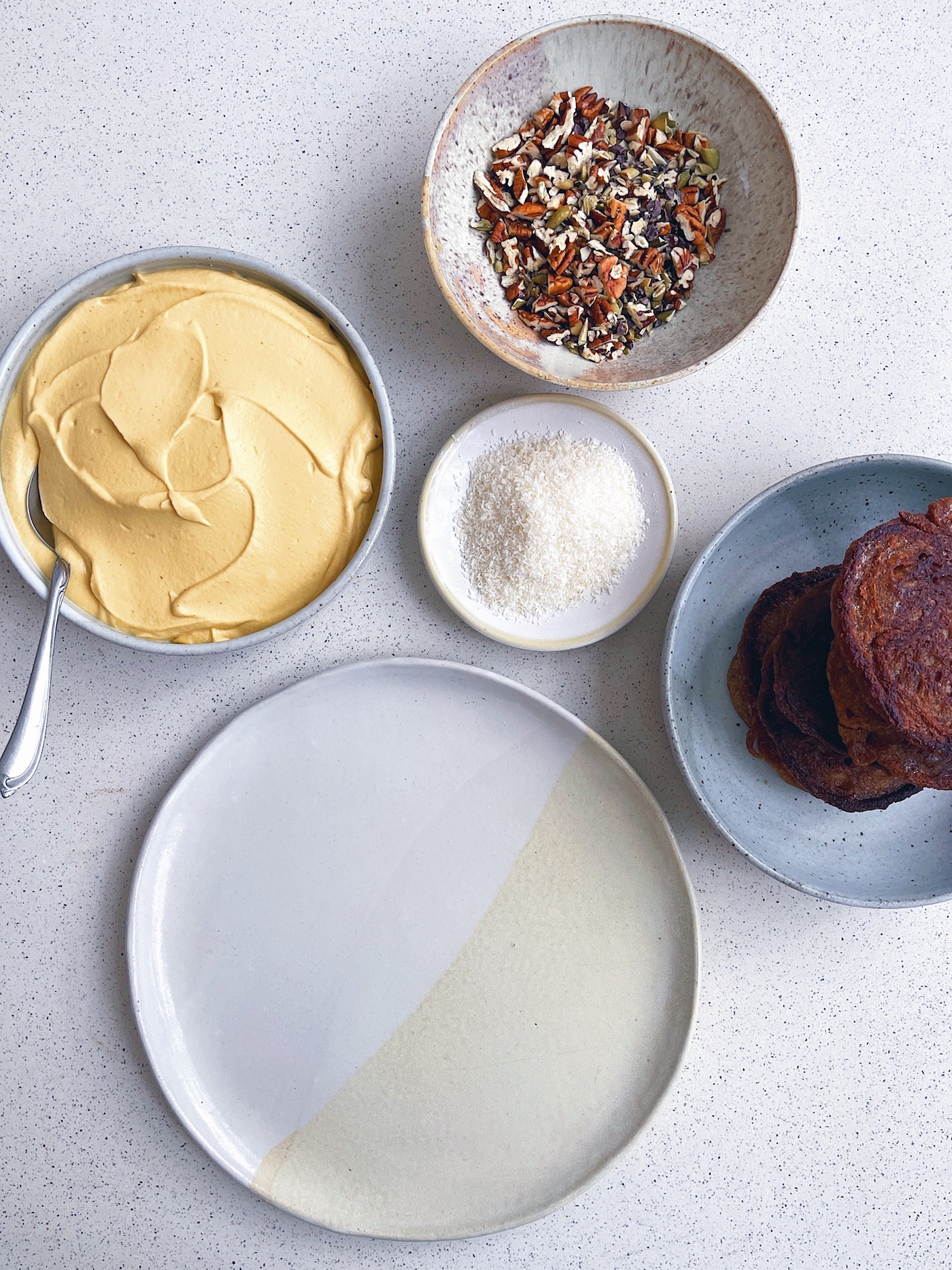 I used a mix of chopped, toasted pecans, pumpkin seeds, cacao and dried coconut to top these pancakes. They taste wonderful with just the cashew cream and topping, but if you want them slightly sweeter, you can drizzle some maple syrup as well.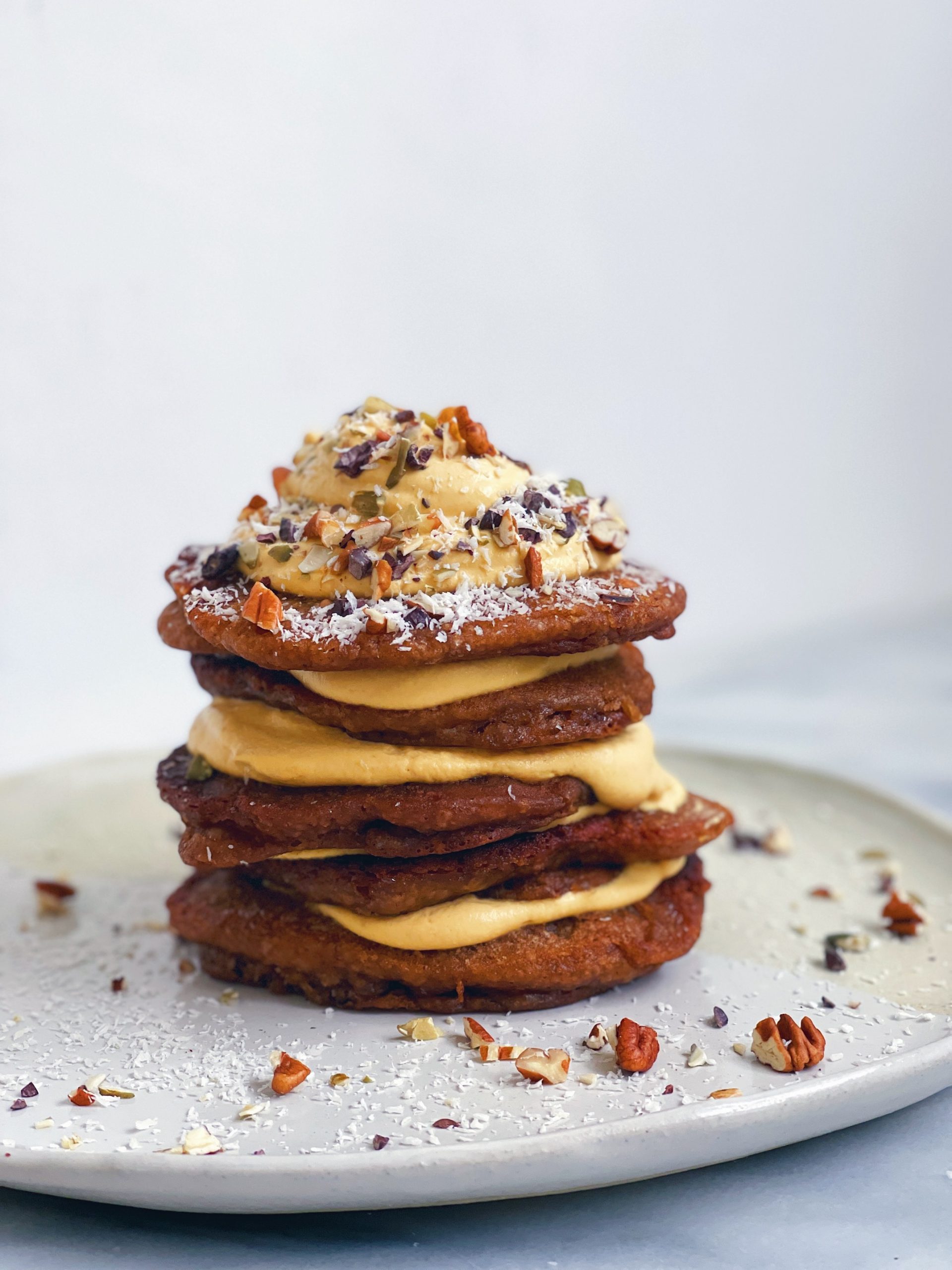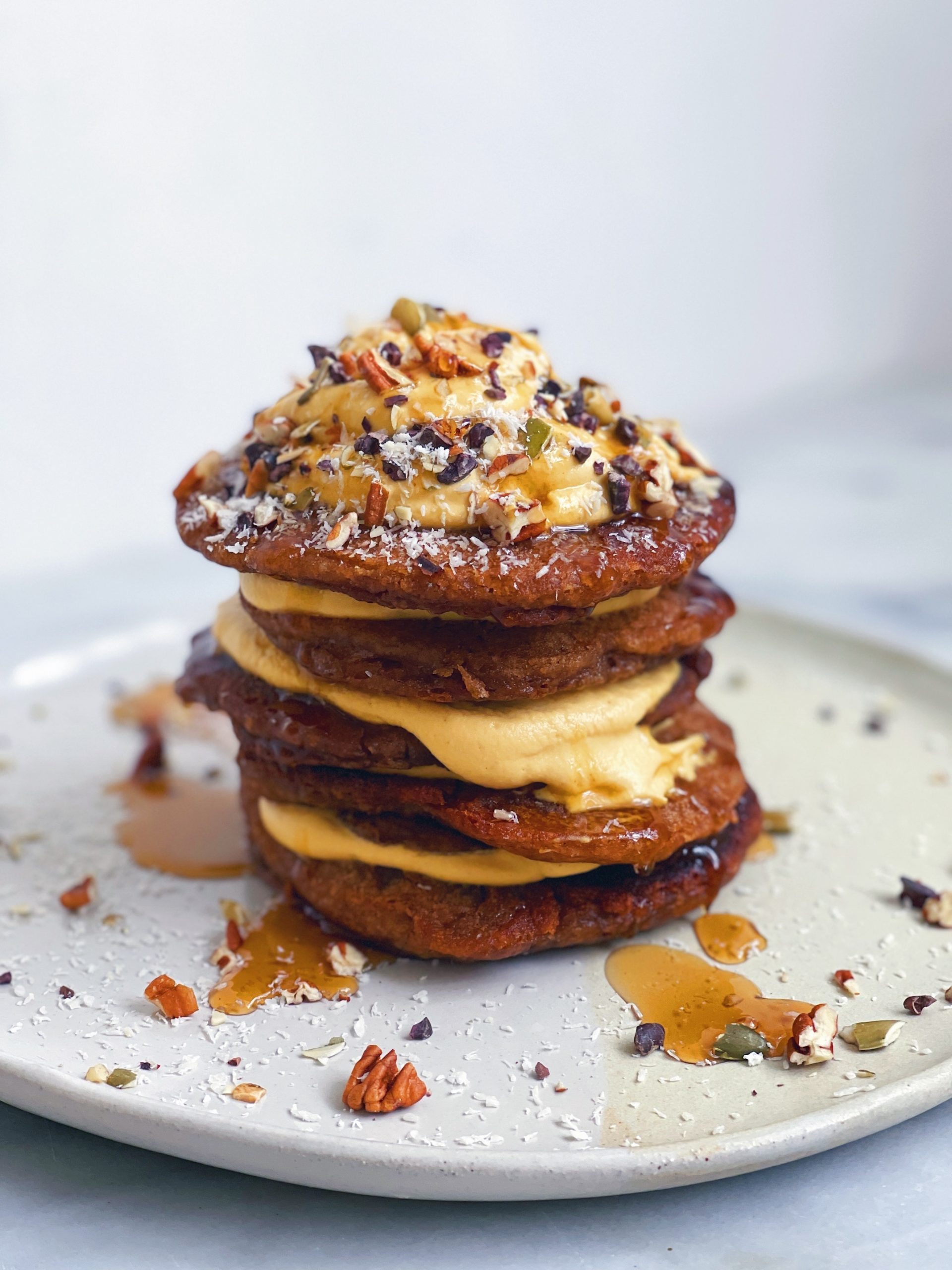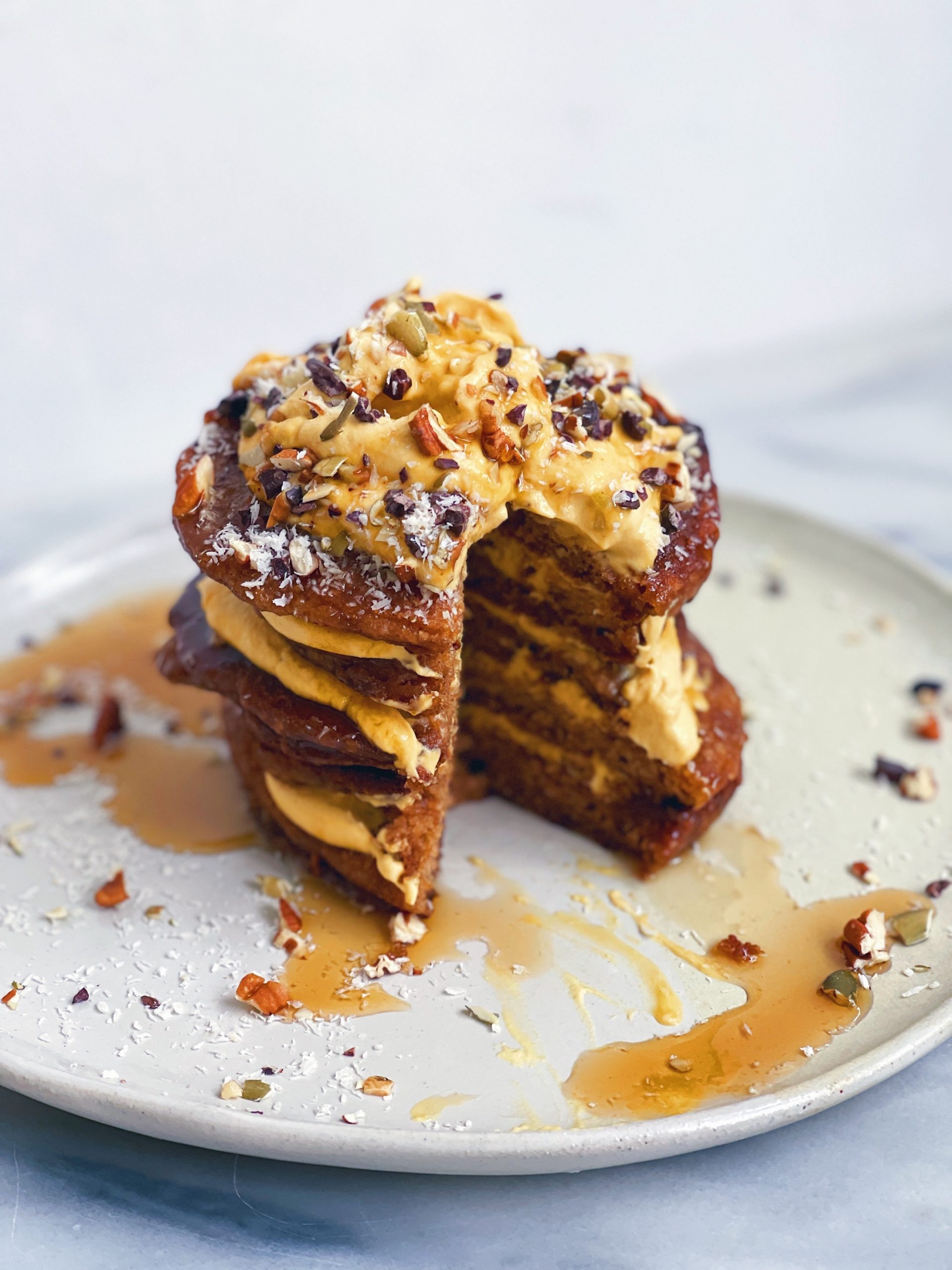 Pancakes with Pumpkin Cashew Cream
[Serves 4]
For the pancakes:
2 cups Laird Superfood Pancake & Waffle Mix
4 Tablespoons oil (I used sunflower)
1/2 cup filtered water
4 teaspoons apple cider vinegar
1 teaspoon ground cinnamon
For the cashew cream:
1 cup raw cashews, soaked in water in the refrigerator overnight or can be soaked in just boiled water with a lid until soft (about 60 minutes)
1/2 cup nut milk
1/3 cup pumpkin puree
2 Tablespoons maple syrup
1 teaspoon vanilla extract
Optional Toppings:
Chopped pecans, pumpkin seeds, cacao nibs
Dried coconut
Maple Syrup
Drain and rinse cashews. Add to high-speed blender with pumpkin puree, nut milk, maple syrup and vanilla extract. Blend until very smooth. (The mixture will be quite thick, so you'll probably have to start and stop the blender several times and use a rubber spatula to release the air before blending again). Set aside.
In a large mixing bowl, add pancake mix, cinnamon, oil, water and apple cider vinegar. Whisk ingredients together until thoroughly combined.
Heat oiled skillet over medium. Once pan is hot, scoop out batter in about 1/4 cup increments. Once pancake has bubbles all over, it's ready to flip.
To serve, layer pancakes with cashew cream and top with desired toppings. Enjoy!