Smashed Cucumber Salad with Feta and Pistachio! This recipe is super easy to make and packs a massive flavor punch. Smashing the cucumbers cracks the skin, helps release the water and the seeds and splits the flesh into perfect bite-size pieces. The technique also allows the cucumber to better absorb the vinegary marinade.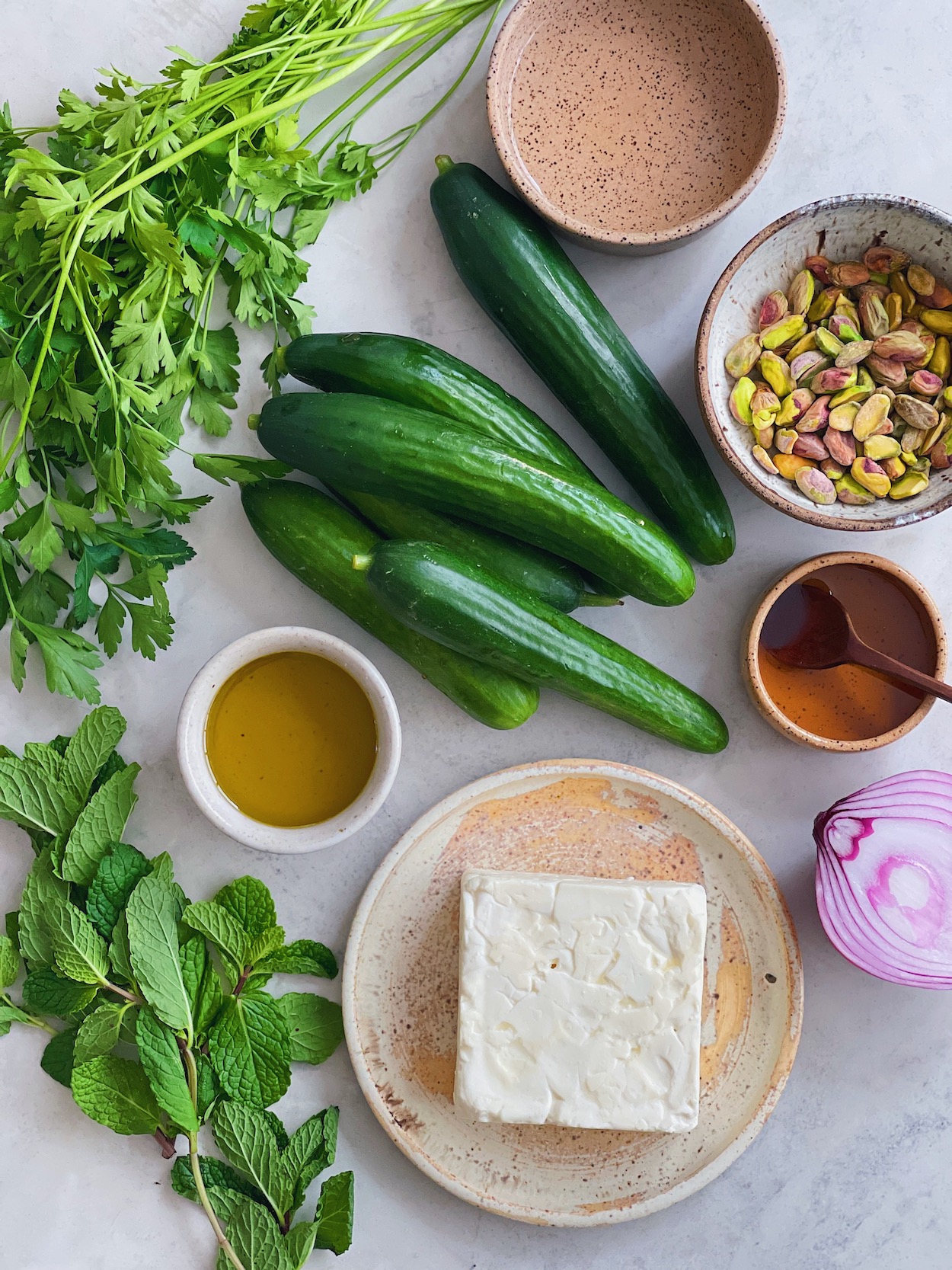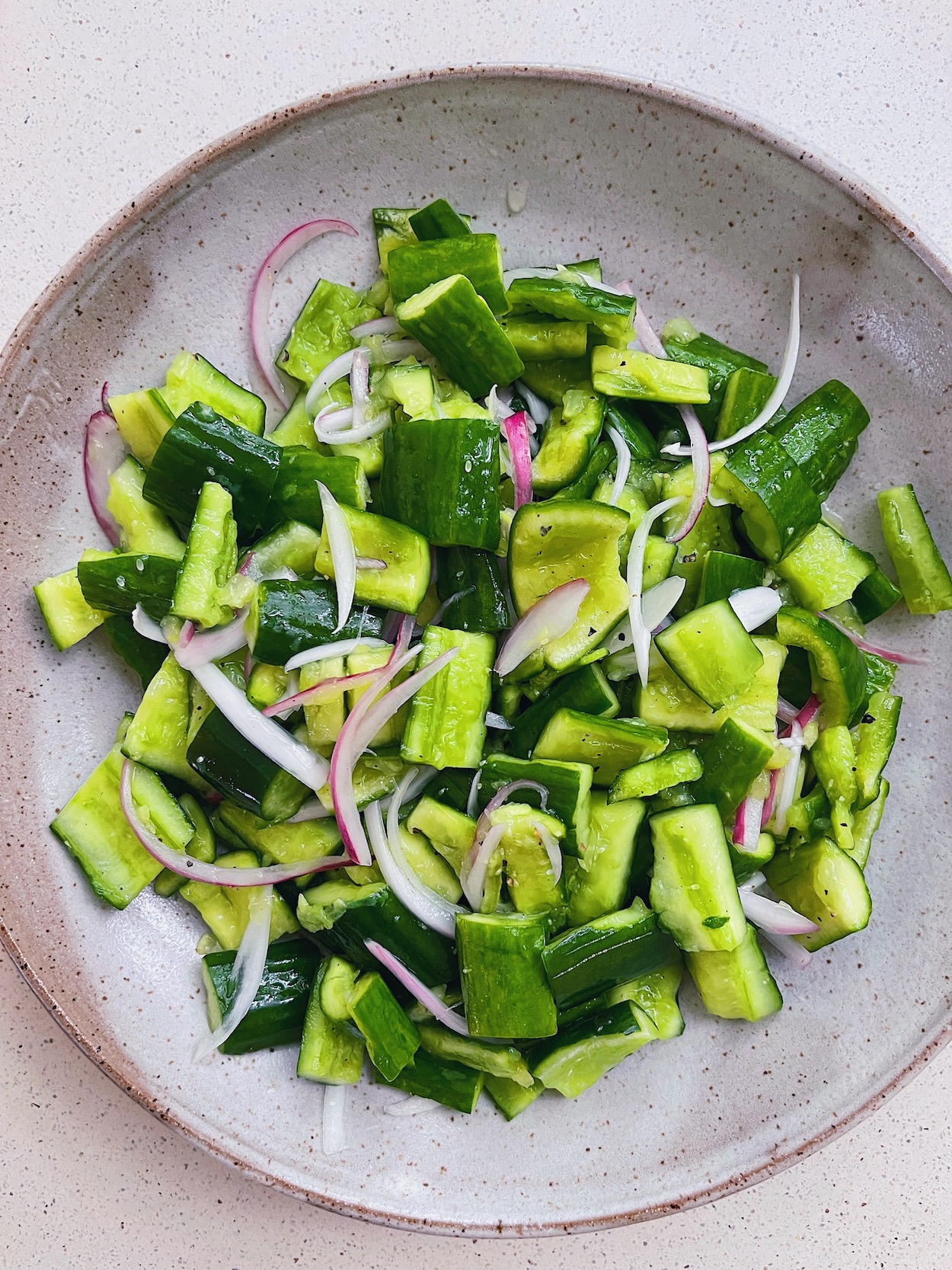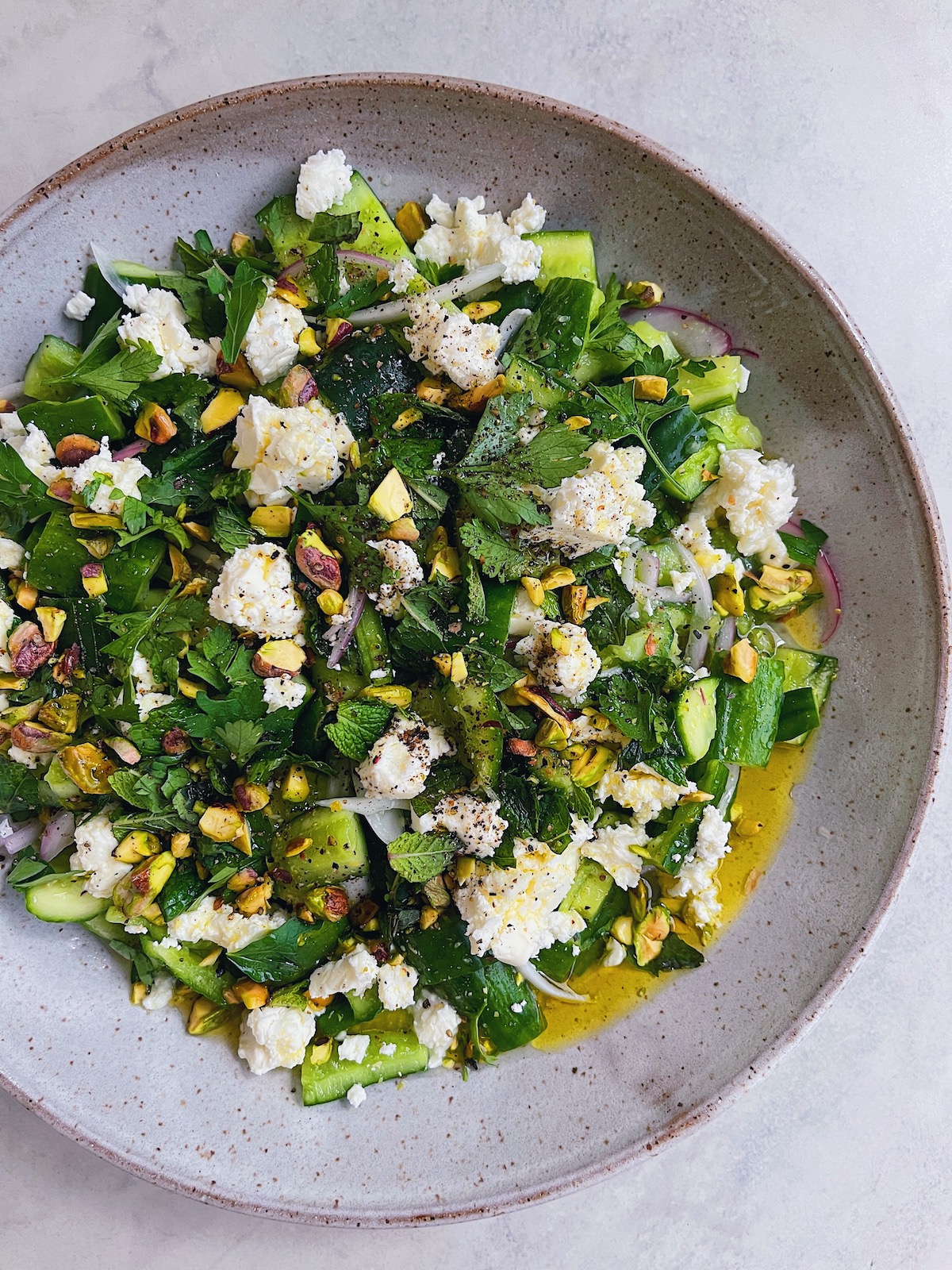 I love serving this salad with sourdough focaccia or over orzo for the perfect pasta salad. It's one of those recipes that stays great in the fridge and makes a delicious meal in a pinch.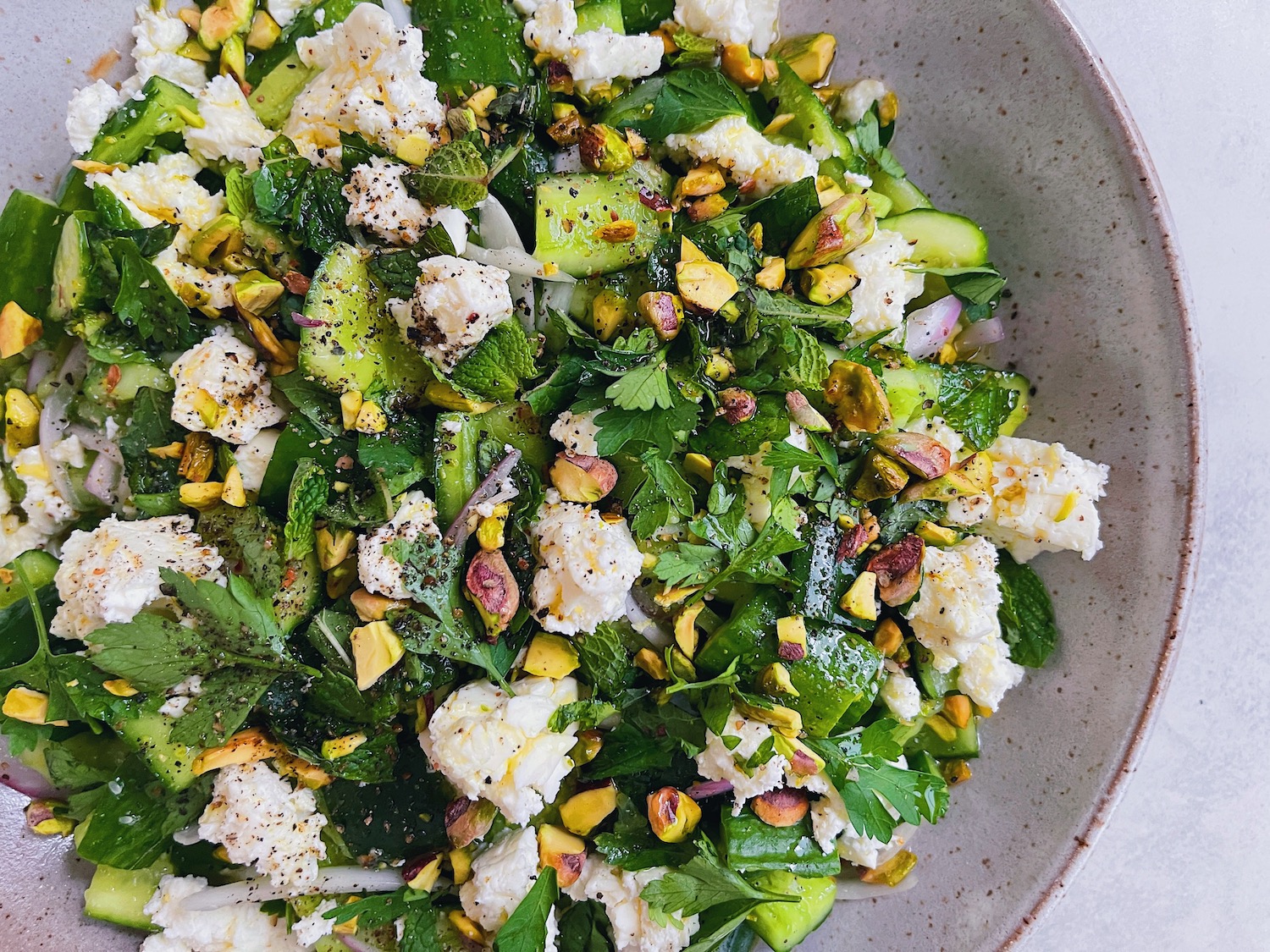 Smashed Cucumber Salad with Feta + Pistachio
[Serves 4]
8-10 Persian cucumbers, cut into 2" pieces and smashed
⅓ small red onion, cut in very thin slices
1 ½ teaspoons honey in 1 Tablespoon boiling water to dissolve the honey
¼ cup champagne vinegar
4 oz feta cheese
¼ cup pistachios, roasted + roughly chopped
½ cup mixed parsley + mint, torn or chopped + loosely packed
¼ cup extra virgin olive oil
Salt + pepper, to taste
Chop persian cucumbers into 2" pieces. Lay the blade of a large knife flat on top of the cucumber piece and smash down lightly with your other hand. Repeat until the whole piece is smashed, leaving the seeds behind.
Place the smashed cucumber pieces + red onion in a large mixing bowl. Add the honey + water mixture, champagne vinegar and salt + pepper. Toss to combine. Place bowl in the refrigerator and allow cucumbers to marinate for at least 20 minutes, tossing the mixture half way through the time.
Meanwhile chop the pistachios, parsley and mint.
To serve, plate the cucumber + onion mixture, discarding any liquid. Top with chunks of feta. Sprinkle with mint, parsley and pistachios. Drizzle with olive oil. Finish with salt and pepper, to taste.