Sourdough discard banana muffins are here! I'm relatively new to sourdough baking, but I've gotten really into it the past few weeks. I've successfully made sourdough focaccia, muffins, pizza dough and cake. These muffins are so delicious and make use of about a cup of discard. This recipe calls for 2 eggs. I haven't made the recipe yet with a flax egg substitute, so if you do, please let me know how they turn out.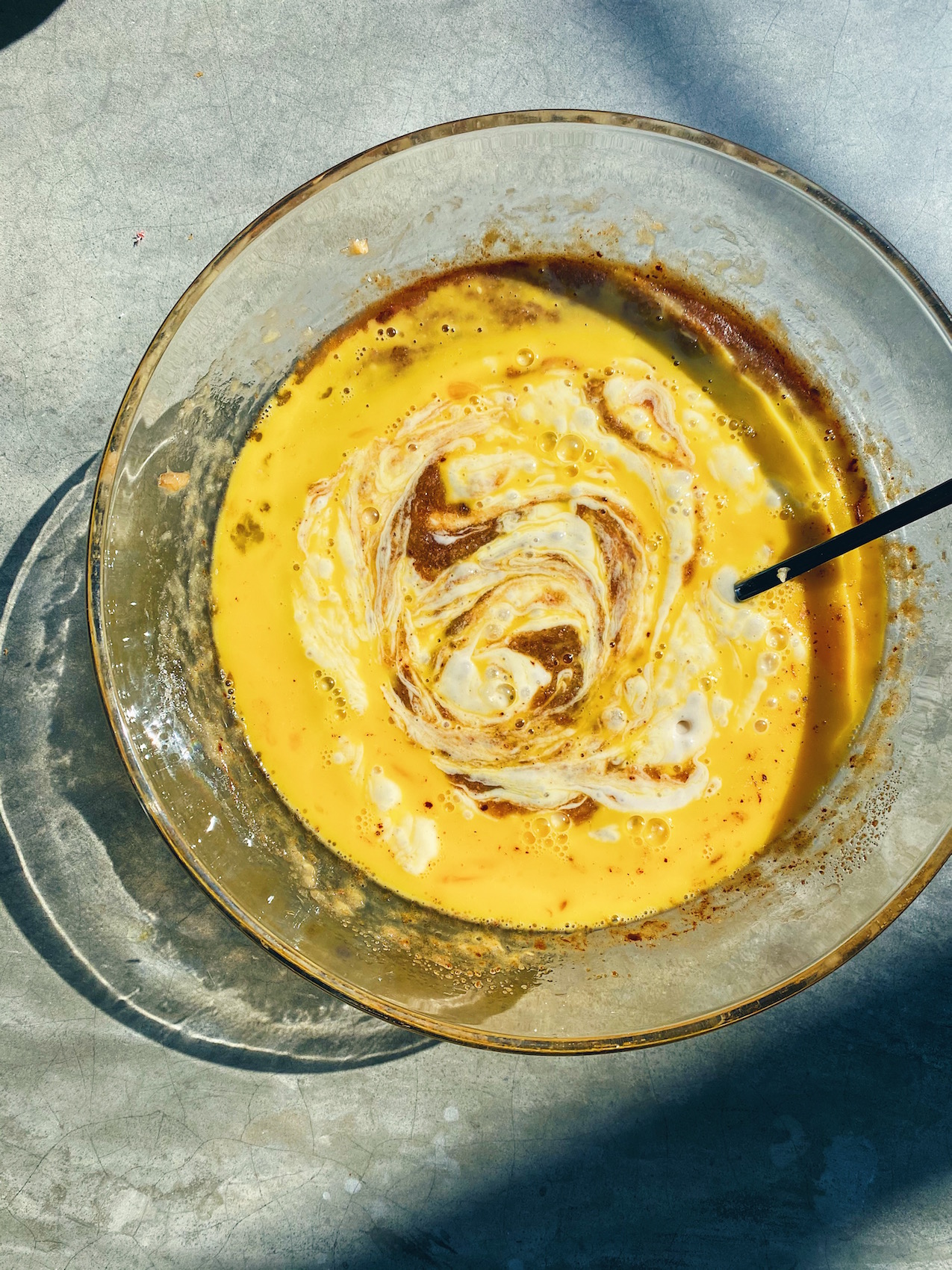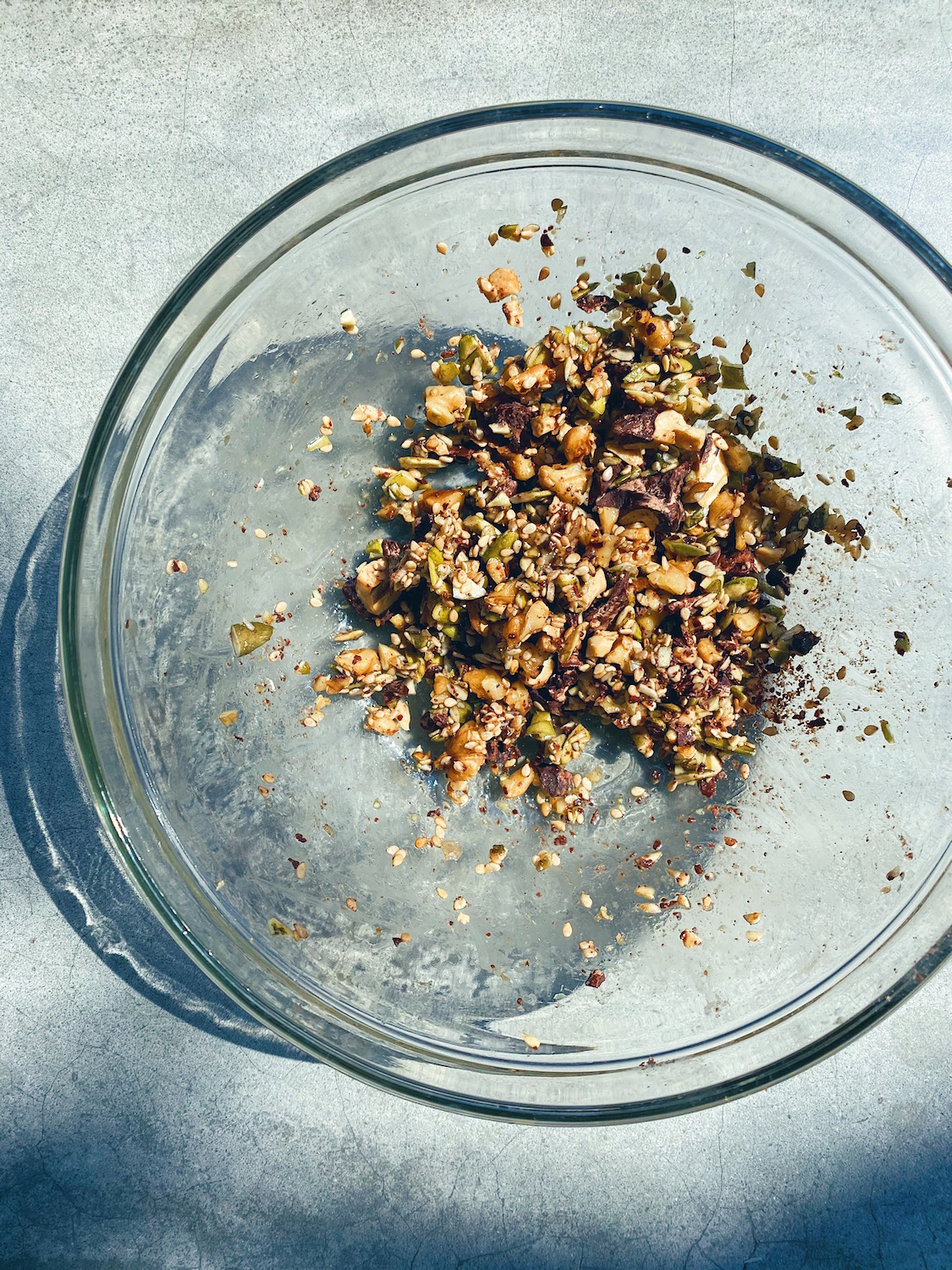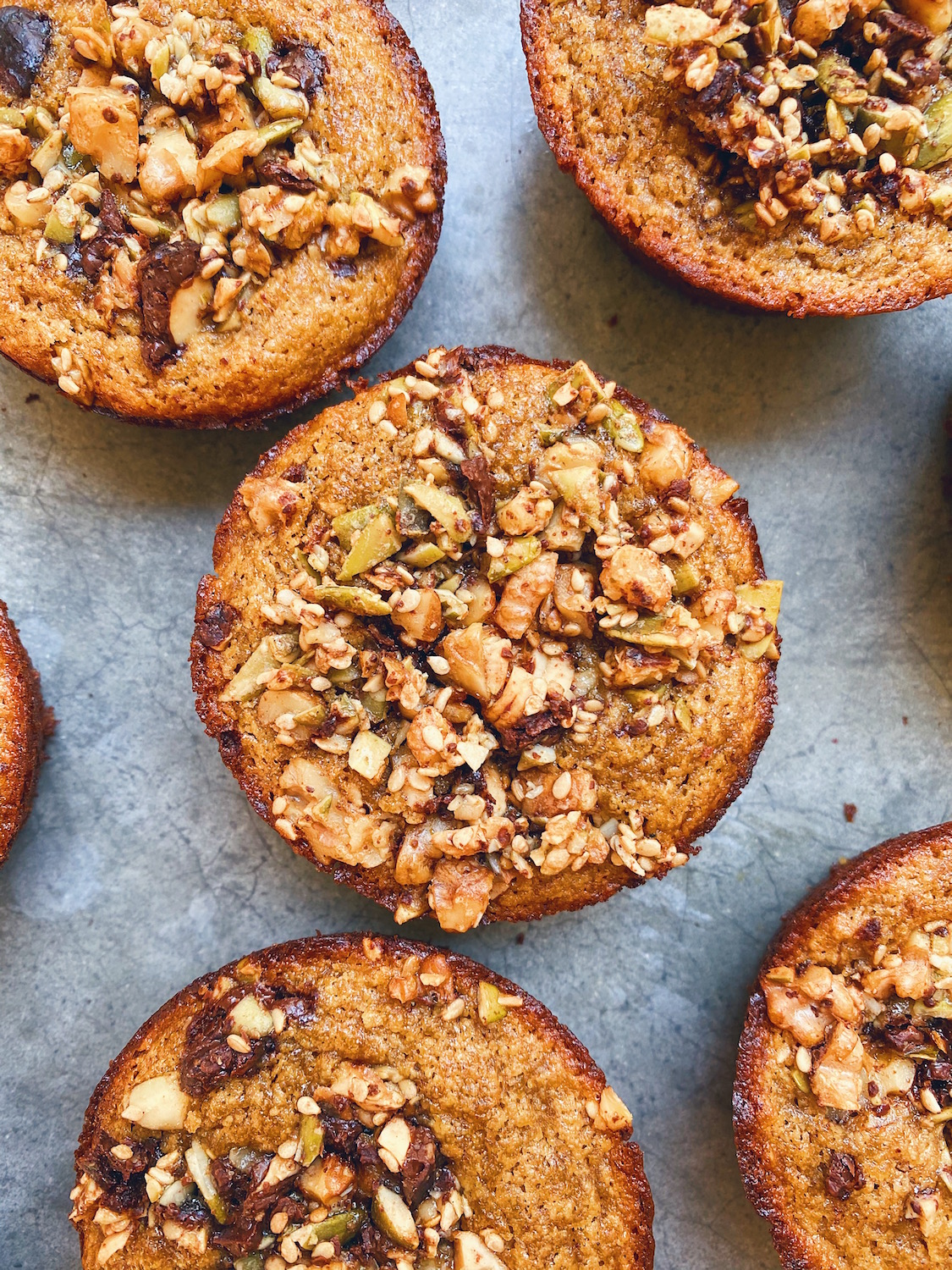 Sourdough Discard Muffins with Chocolate-Maple-Sesame Crumble
[Makes 18 muffins]
For the muffins
350g mashed banana (3 large very ripe bananas)
100g coconut sugar (about 1/2 cup)
95 g coconut oil, melted (1/3 cup + 2 Tablespoons)
2 eggs, beaten (or substitute flax eggs for vegan version)
1 teaspoon cinnamon
1/2 teaspoon sea salt
265g sourdough discard (1 cup)
200g super-fine almond flour (2 cups)
1/2 teaspoon baking soda
For the topping
1/2 cup (45 g) raw walnuts, roughly chopped
1/3 cup (30g) pepitas, roughly chopped
1 Tablespoon sesame seeds
1 Tablespoon maple syrup
50g dark chocolate, roughly chopped (I used Casa Bosques chocolate covered cashews because that's all I had)

Preheat oven to 350F. In a large mixing bowl, mash bananas into a paste with fork, getting the mixture as smooth as possible.
In a separate bowl, whisk the eggs. Add eggs, sourdough discard, coconut sugar, coconut oil, cinnamon, salt and baking soda to the bowl with the mashed bananas. Whisk to combine, then slowly mix in the almond flour a cup at a time.
In a small bowl, mix topping ingredients until well combined.
Grease a muffin tin with coconut oil. Fill each muffin cup about 3/4 full and top with a scant Tablespoon of filling. Bake muffins in preheated oven for 25-30 minutes or until a toothpick inserted in the center comes out clean.