With all the unrest in the world right now, chances are I'm not the only one whose sleep isn't what it used to be. So many thoughts and emotions flow through me daily, that it can be difficult to slow them down enough for a night of peaceful rest even when I meditate and exercise regularly. As you may already know, I often use CBD to help calm my nerves and sleep better during overly anxious and stressful times, as well as to help with joint pains and inflammation. I'm excited to share this recipe for CBD Tahini Blondies with Chocolate Chunks with you. I hope they'll aid in your evening wind down while adding a little sweetness to your life.
So let's talk CBD. CBD, or cannabidiol, is a naturally-occurring compound that exists in the cannabis plant. But unlike THC, another compound found in the cannabis plant, CBD is non-psychoactive and does not get you high. What it can do is help with chronic pain and headaches, as well as anxiety, depression and insomnia.
Taking CBD can have a myriad of benefits, and can vary based on which products you use and their added ingredients. Beam is a Massachusetts-based CBD company that offers several options based on benefits: Sleep, Recovery, Focus and Balance. I've been taking either Beam's Dream Capsules or Dream Blend Powder in the evenings to help get my sleep back to the quality I need to recharge. Both products have the same ingredients – one in a loose powder, the other in capsule form – that provide a helpful blend of:
Nano CBD

: Made for better absorption

Melatonin

: Naturally-occurring hormone that promotes restful sleep

Magnesium

: Mineral shown to help with stress reduction and mood regulation

Reishi

: Mushroom adaptogen that can help lower cortisol levels

L-Theanine

: Amino acid shown to promote alpha waves in the brain, which enhances relaxation
The capsules are ideal for taking shortly before bed, but I enjoy incorporating the powder into my evening routine to switch things up. Flavored with cacao and cinnamon, it's perfect for an evening drink with your favorite nut mylk, either cold or steamed. I've been adding it to desserts as a special treat for these particularly challenging times. 
STARTING TODAY, YOU CAN GET 15% OFF ALL BEAM PRODUCTS WITH CODE ALISON15.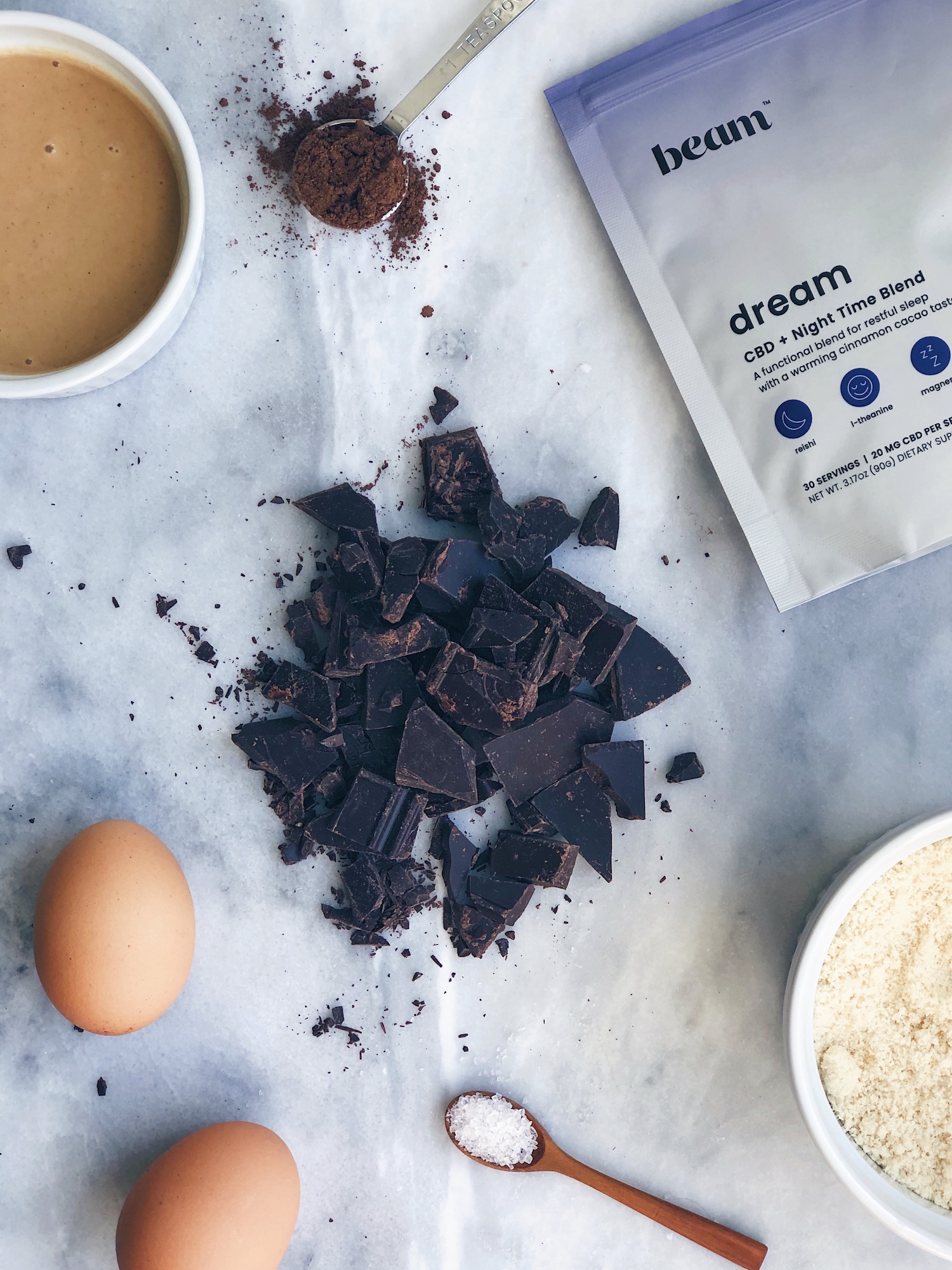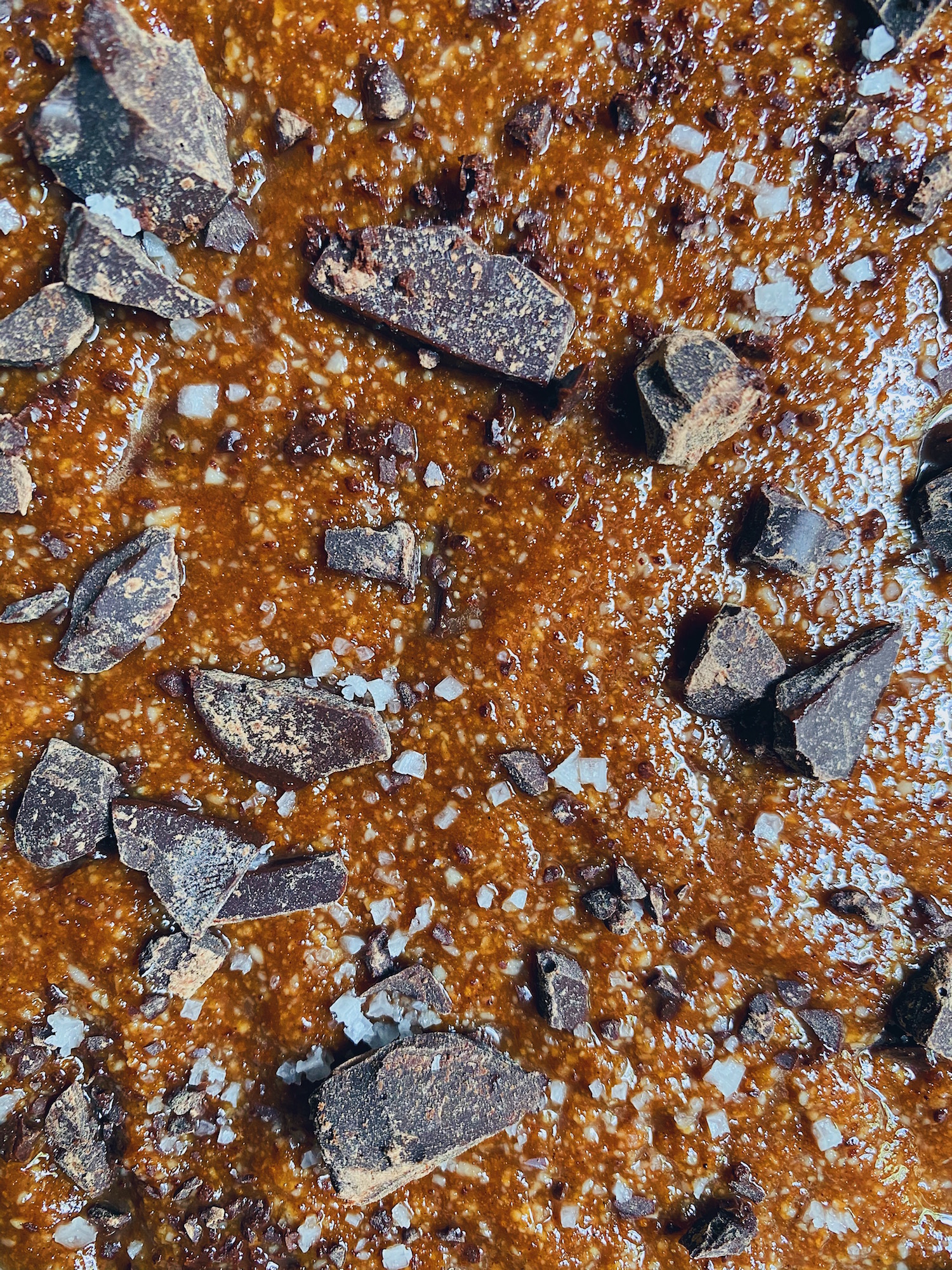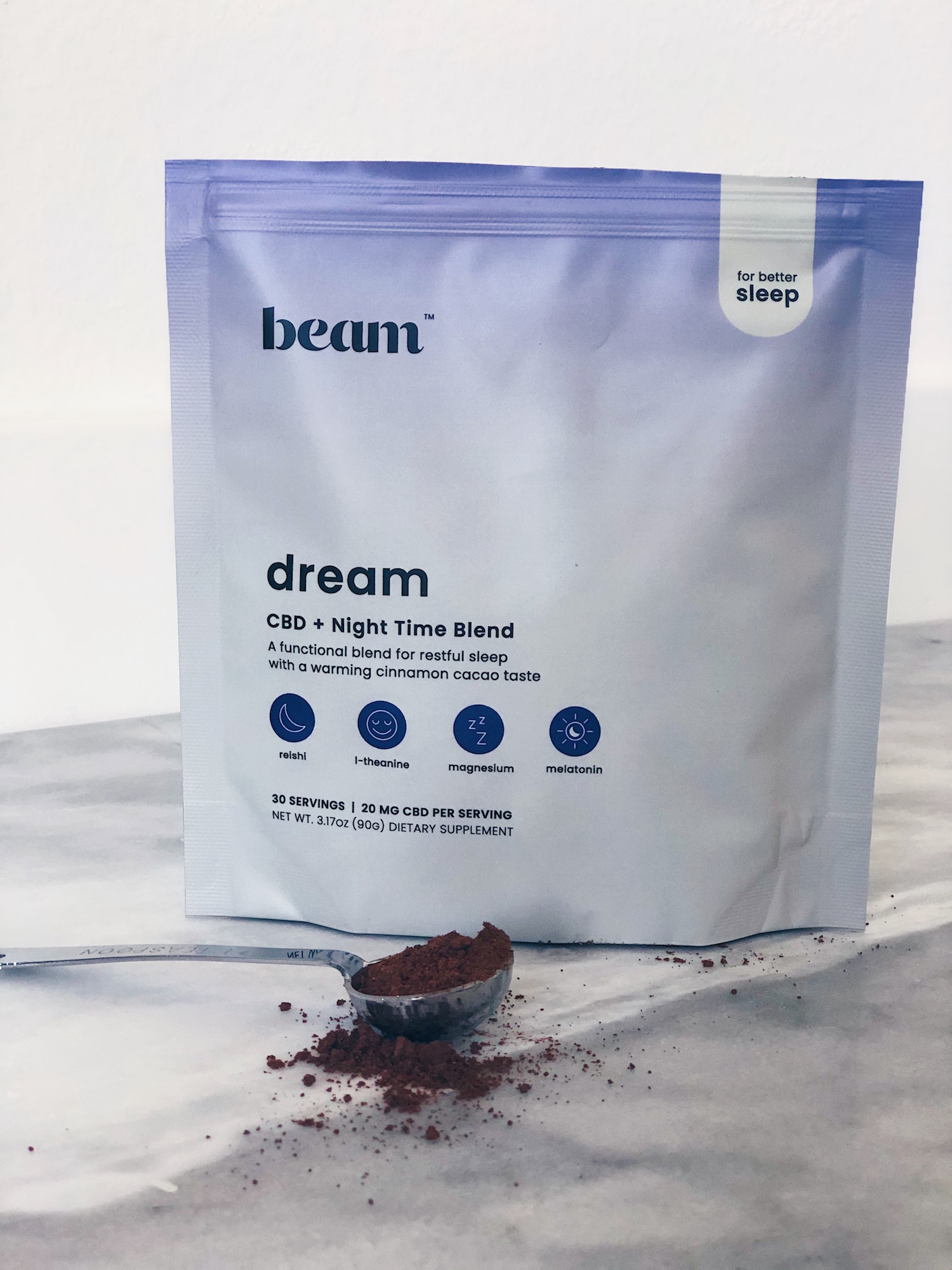 These CBD Tahini Blondies have been a great way to unwind from the day and savor a quiet moment for myself. I really love how the tahini balances the sweetness and adds a little creaminess to the texture, creating a dessert that is truly dreamy. They're a little addictive, so keep in mind how much CBD you're consuming and only eat as much as you feel comfortable. I hope you relax and enjoy!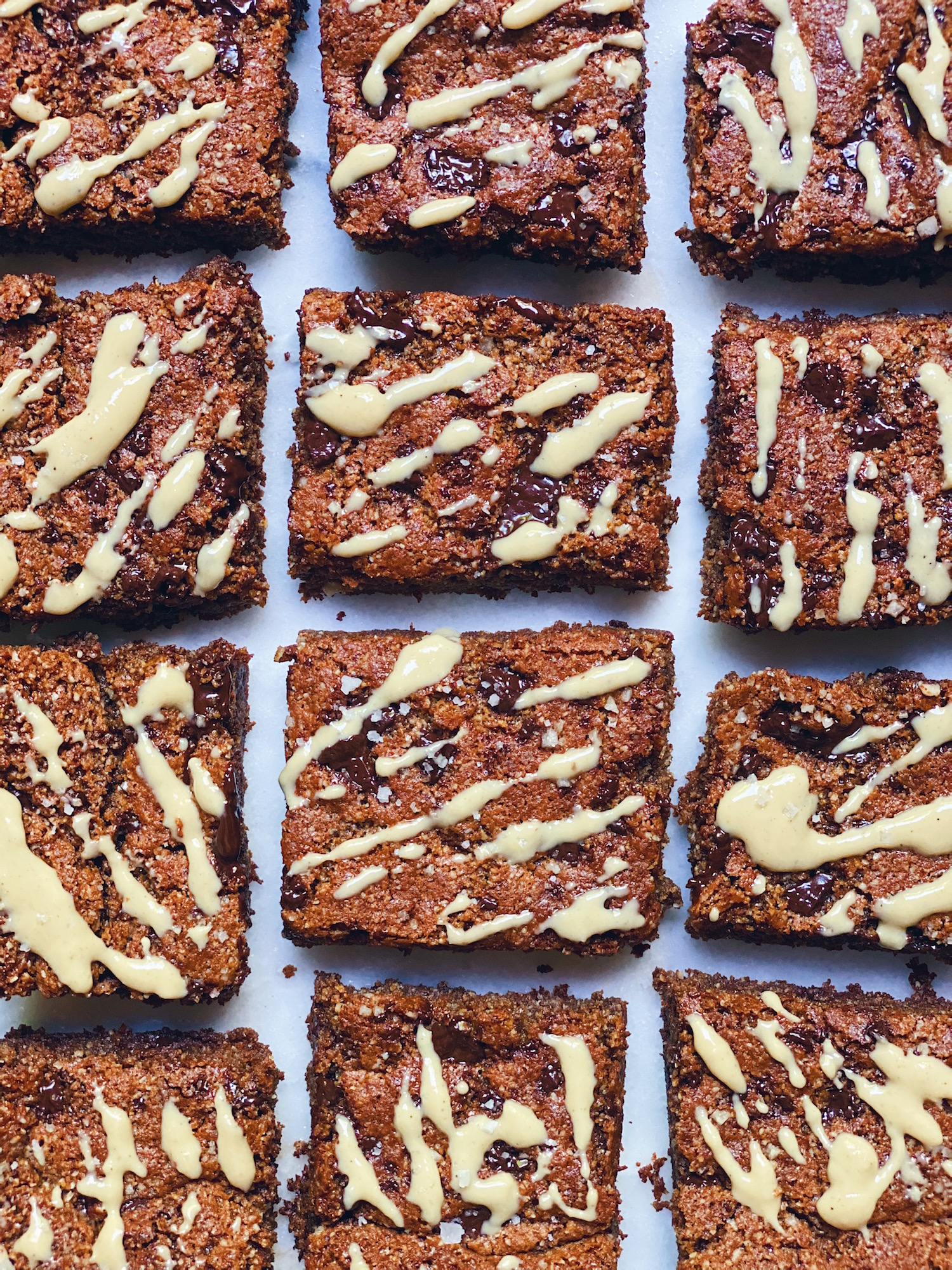 CBD Tahini Blondies with Chocolate Chunks
[Makes 18 blondies]
Wet ingredients:
1 cup tahini
¼ cup melted coconut oil (+ more for oiling pan)
2 eggs, lightly beaten
2 teaspoons vanilla extract
Dry ingredients:
2 cups almond flour
1 ½ cup coconut sugar
⅛ cup Beam Dream CBD Powder
½ teaspoon baking soda
¼ teaspoon sea salt (+ more for sprinkling on top)
Add-ins:
½ cup dark chocolate chunks, (1/4 in batter, 1/4 on top before baking) (I used an 80g 72% dark chocolate bar smashed into pieces)
Preheat oven to 350F.

Mix wet ingredients in large bowl. In a separate bowl, add dry ingredients and using a whisk or fork, stir until well combined. Using a rubber spatula, slowly add the dry ingredients to the wet ingredients. Stir in 1/4 dark chocolate chunks.

Generously grease a rectangular glass baking dish (approximately 15X9 inches) with melted coconut oil. Drop the blondie batter into the pan and use clean hands to spread and press the batter into the pan.

 Bake for 23-25 minutes. Allow to cool. Drizzle with tahini if desired.