This time of year is all about the fruits of the season, and right now, that's cherries! These No-Bake Chocolate Cherry Bars are slightly sweet and very creamy. No-bake desserts are my favorite because I've never really been a baker. This recipe is pretty easy, just keep in mind that it takes time because you need to soak the cashews (preferably overnight) then set the bars in the freezer for 2-3 hours before cutting. If you're looking for a main dish that uses cherries, try this Herbed Cherry Grain Salad with Spicy Ginger-Chili Dressing. Cherry season isn't around long, so make the most of it!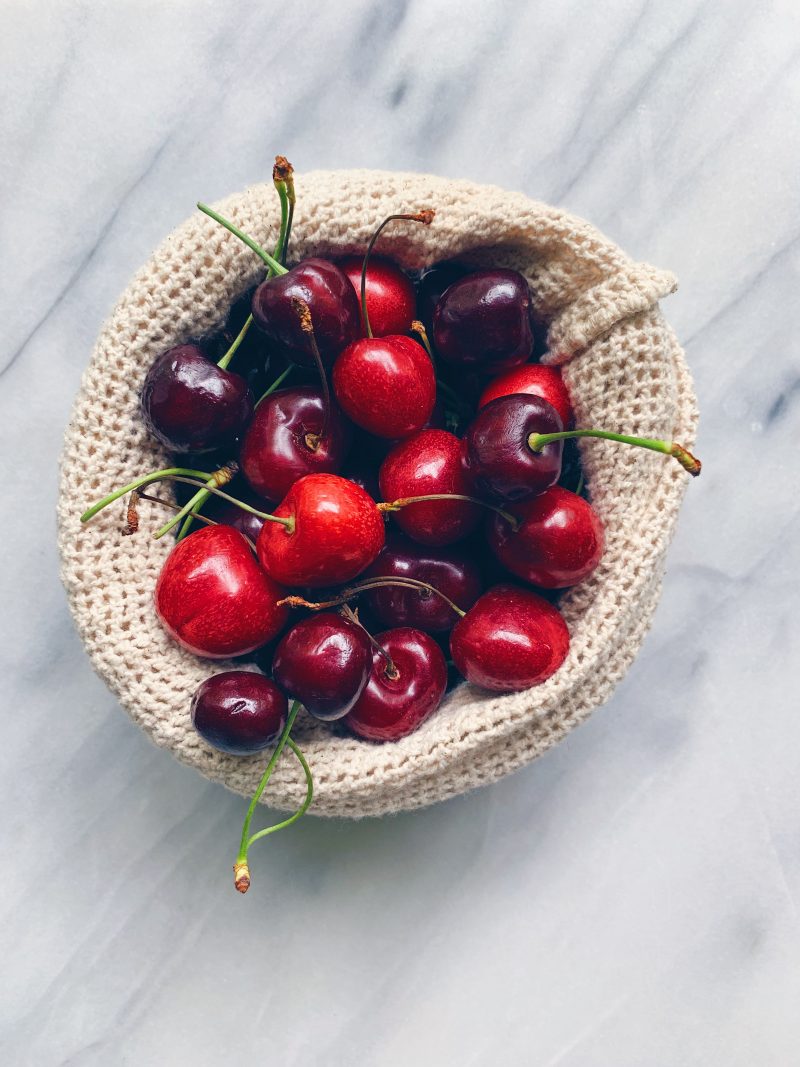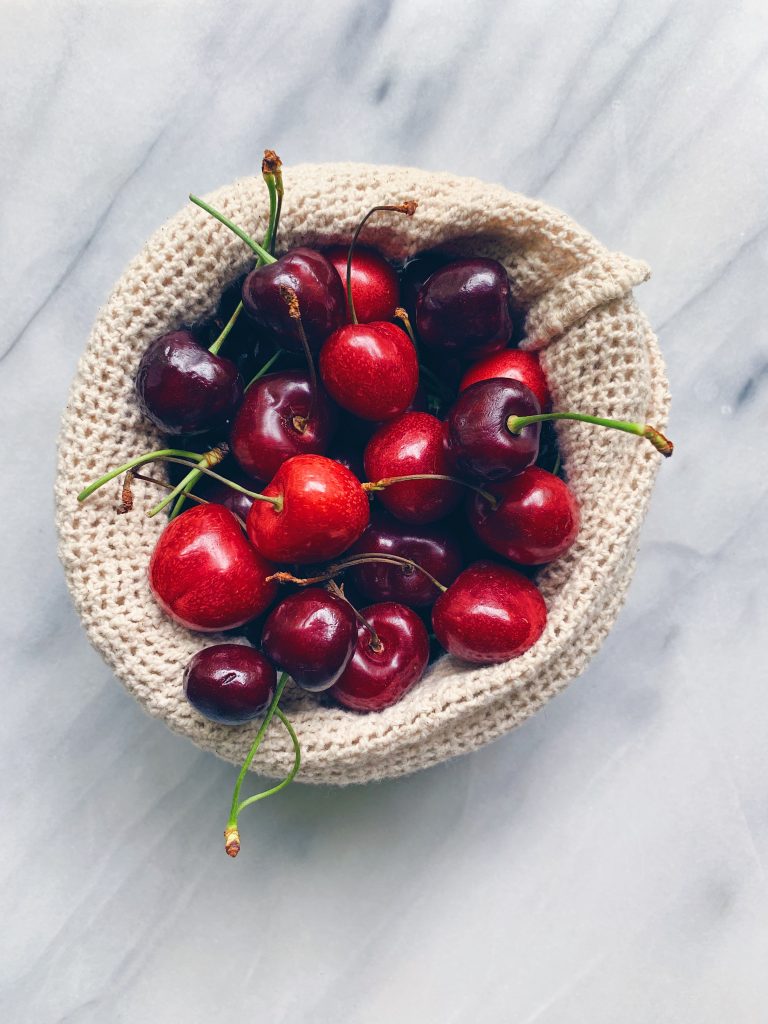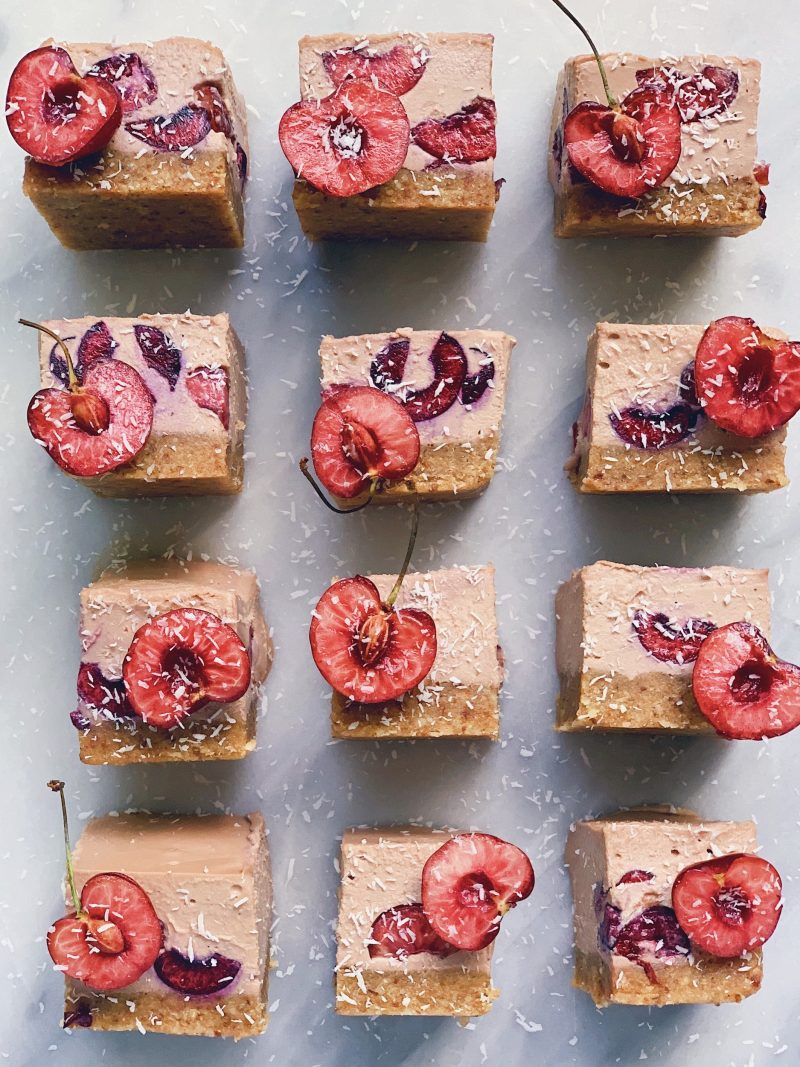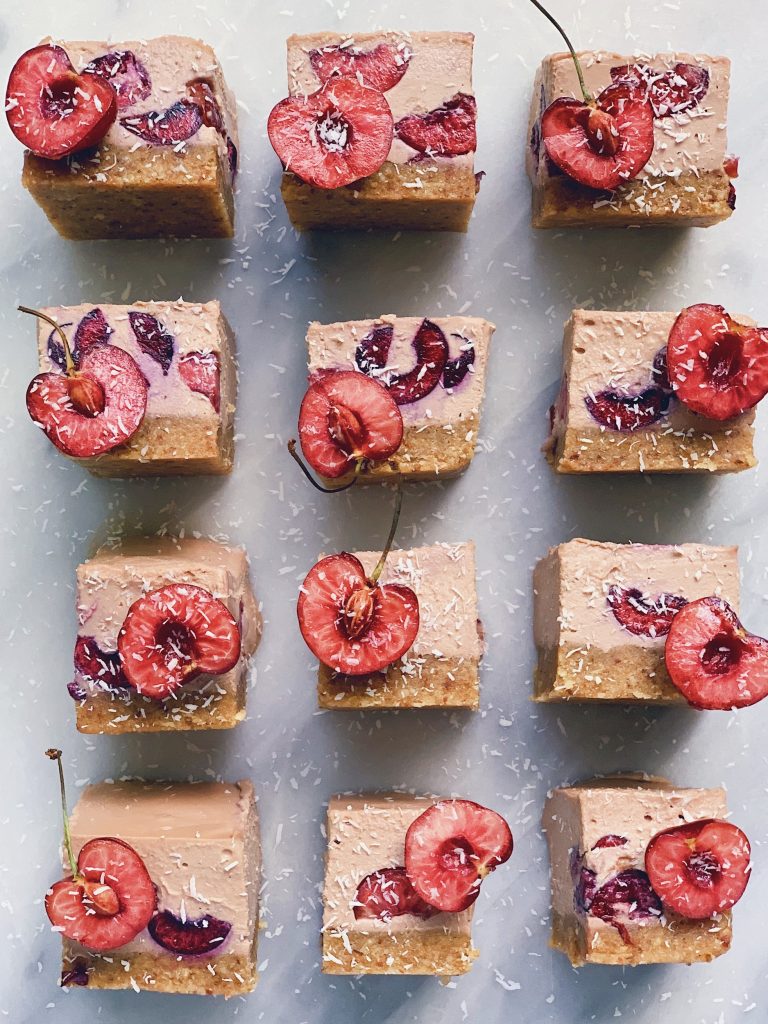 No-Bake Chocolate Cherry Bars
[Makes 16 bars]
For the crust:
9 medjool dates
¼ cup coconut butter
1 cup almond meal
1 cup raw walnuts
1 Tablespoon vanilla extract
¼ teaspoon sea salt
For the filling:
2 ½ cups raw cashews, soaked for 6-8 hours (or overnight in the refrigerator) then drained and rinsed well
1 can full-fat coconut milk
½ cup cacao butter, melted
2 Tablespoons cacao powder
⅓ cup maple syrup
¼ teaspoon salt
5 oz cherries (about 1 cup pitted)
Add all crust ingredients to a food processor and process until a sticky dough forms.
Cut a 7-inch wide X 18-inch rectangle of parchment paper and line an 8-inch square pan with it. (This tab will help you remove the bars once they've set in the freezer.)
Press dough evenly on the bottom of the 8-inch pan. Place in freezer while you make the filling.
Add all filling ingredients except cherries to a high-speed blender. Blend until very smooth. Using a rubber spatula, stir the cherries in the chocolate filling.
Pour filling into square pan on top of crust. Use a spatula or spoon to smooth out the top.
Place the pan in the freezer to set for 2-3 hours.
Once the bars are set, use the parchment tab to pull bars out of pan. Use a sharp knife to cut into 16 bars. You can store bars in an airtight container in the freezer for up to a month, or in the refrigerator for 5-7 days.