The Wu Haus Guide to Camping is here! And just in time for the real start to summer. One of the best things about living in Portland is being in such close proximity to beautiful and diverse landscapes. Within a two-hour drive, you can take in the grandeur of the Pacific Ocean, mountain bike along rivers, hike through national forests and summit mountains.
The natural beauty of the Pacific Northwest was a huge draw for me when I decided to move here from the east coast, and it's a gift from Mother Nature that I try to fully immerse myself in when I can. Camping is such a fun way to unplug and live more like our ancestors used to, without constant distractions and fully aware of what our earth provides us – clean water, shelter, nourishment and more. There's nothing better than watching the stars at night and feeling that connection to nature that is easily lost in our day-to-day.
Camping can look very different depending on what your comfort level is. Some people love more basic, bare-bones style camping, where you hike in to camp at a remote spot vs. camping grounds and get by without any running water or bathrooms. Others prefer to "glamp," where you have several modern-day amenities like showers and even structures with A/C. All of it can feel intimidating for those who haven't done it much, but with the right resources and preparation, you can be pitching tents and loving life outdoors in no time!
If there's anything I didn't cover in this post, but you're dying to know, please don't hesitate to leave a comment on this post.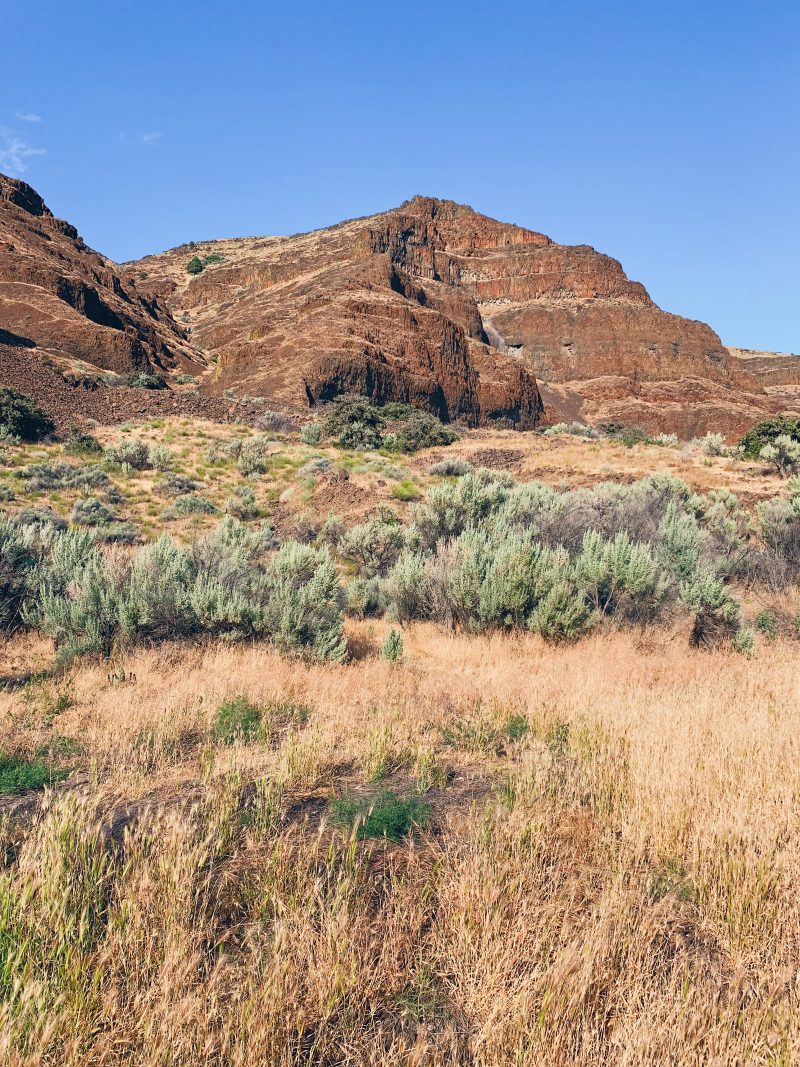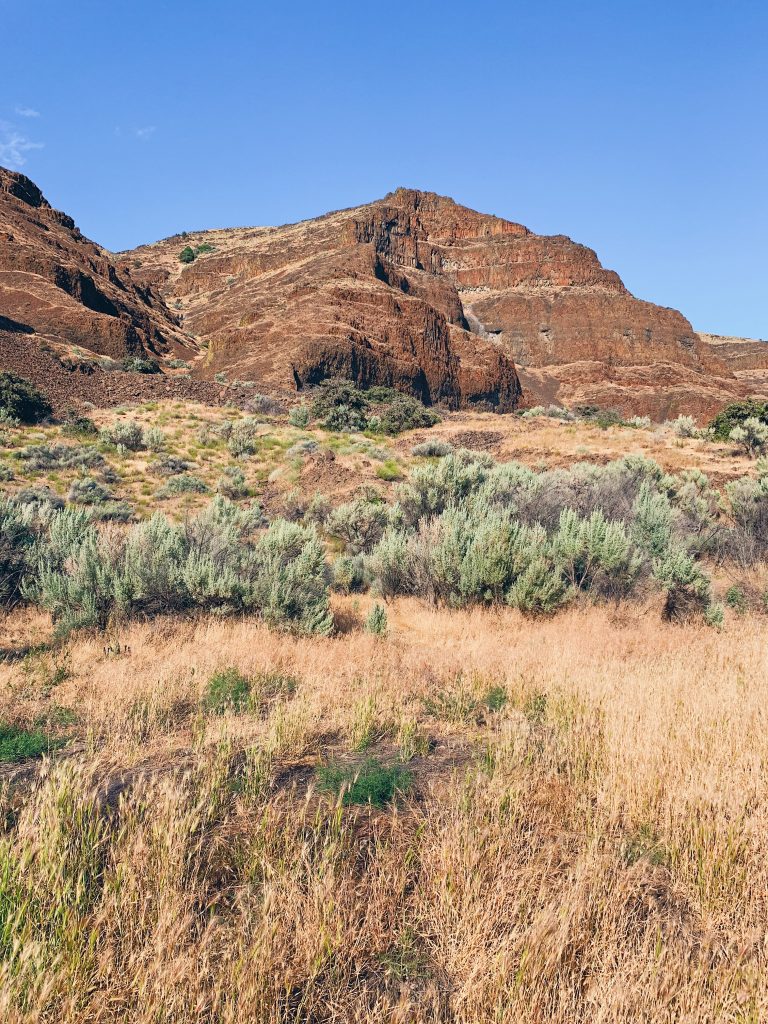 Reserving a Camping Spot + Resources
Consider amenities
The first thing you want to do is decide what kind of camping experience you want to have. Some parks have different sites that offer varied amenities. For example, one park can have a campground that allows you to hook up your RV to electricity and water services, and another campground that doesn't. If you're searching online, make sure to carefully read the amenity details before you make a reservation, and consider calling or emailing the park with any questions you may have.
We have a T@B teardrop trailer that we purchased lightly used a couple years ago that we love to take camping. We don't usually hook up to power or water because we have a solar panel that we hook up once we get to our site. Our trailer had a bathroom that we're in the process of  converting to a closet because we don't use the toilet or shower. The sleeping area can be folded up to a table with bench seating when not in use. The kitchen is around the back of the trailer and included a refrigerator and sink, though we still use our Yeti to save on power. We still do tent camping/hike-in camping from time to time because bringing the trailer isn't always an option, and hiking in to camp spots gets you away from people and into more remote locations.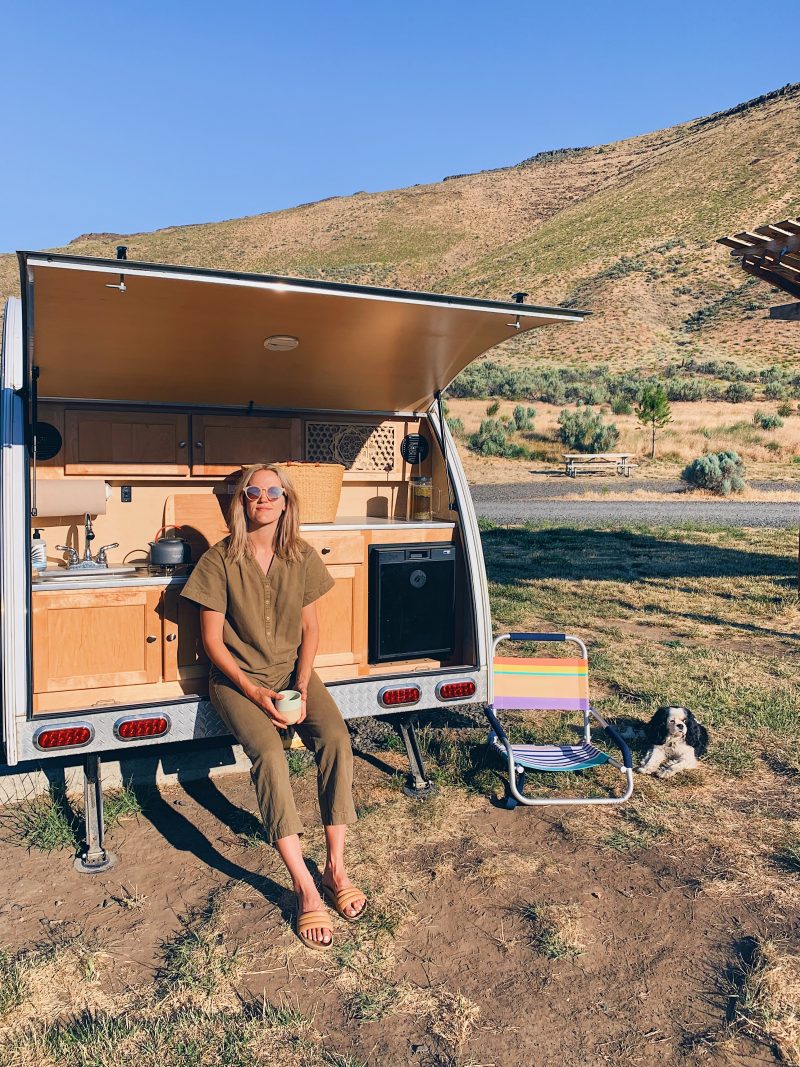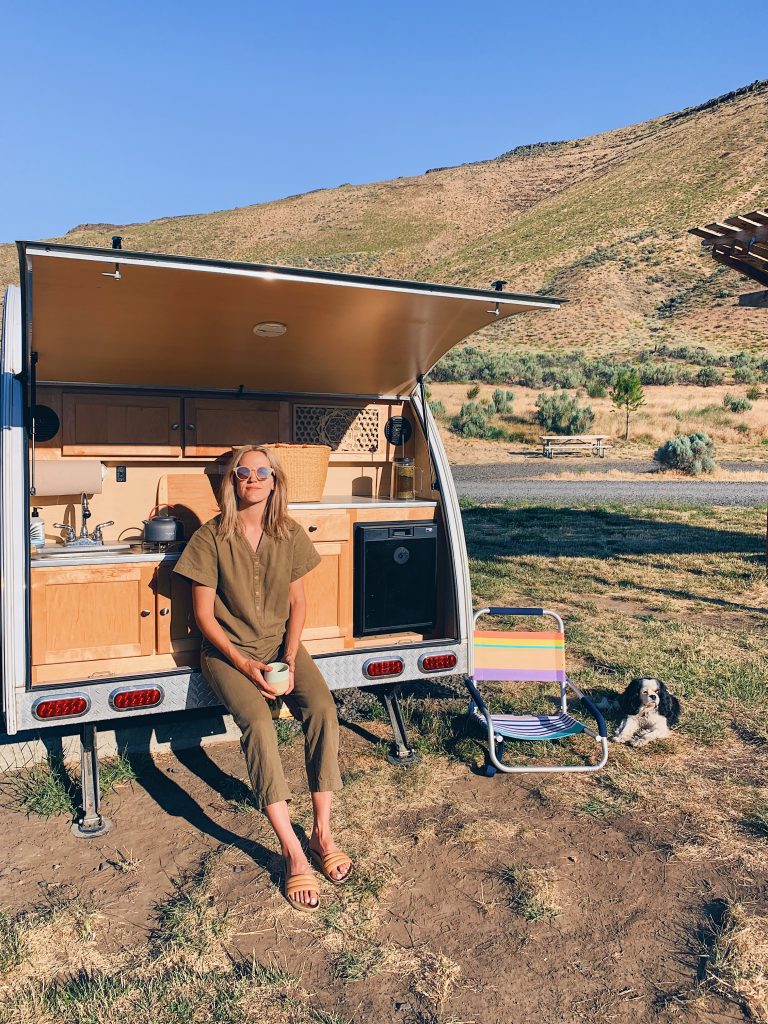 Reserve ahead
Some campgrounds are on a first-come, first-served basis. These are a great option when other campgrounds are already booked. If you do go this route, I recommend that you either go earlier in the week if you can, or make it a long weekend by starting your camping trip on a Thursday. I also suggest you head there as early in the day as possible, and even consider packing up your car the night beforehand. This will help your chances of getting a spot. It's also a good idea to have a backup plan in mind, just in case things don't work out!
For campgrounds that do take reservations, I recommend booking as soon as you can. Some campgrounds book out months in advance for the busier seasons. If the campground you had in mind is already booked for the summer, consider trying to make a reservation for next year (or whenever you'd like to try again). It will be something fun to look forward to!
Resources for finding campgrounds
If you're not sure where to look for campgrounds, a good starting place is your state's Department of Parks and Recreation website. Here are some other great resources when searching for the perfect campsite:
Allstays: Camping app with helpful search tools and filters
Campendium: App with crowd-sourced reviews of RV and tent campsites
Go Camping America: Resource for privately owned and operated campgrounds
Hipcamp: Like Airbnb for camping! This app allows private landowners to set up reservations for people to camp on their land.
National Park Service: U.S. agency that manages all national parks. This is a great site for learning about different national parks.
Recreation.gov: Reservation platform for national parks. This is the site where you make your actual reservation.
Reserve America: Website that manages online campsite reservations for most U.S. government park lands campgrounds.
The Dyrt: Another great app featuring crowd-sourced reviews on campsites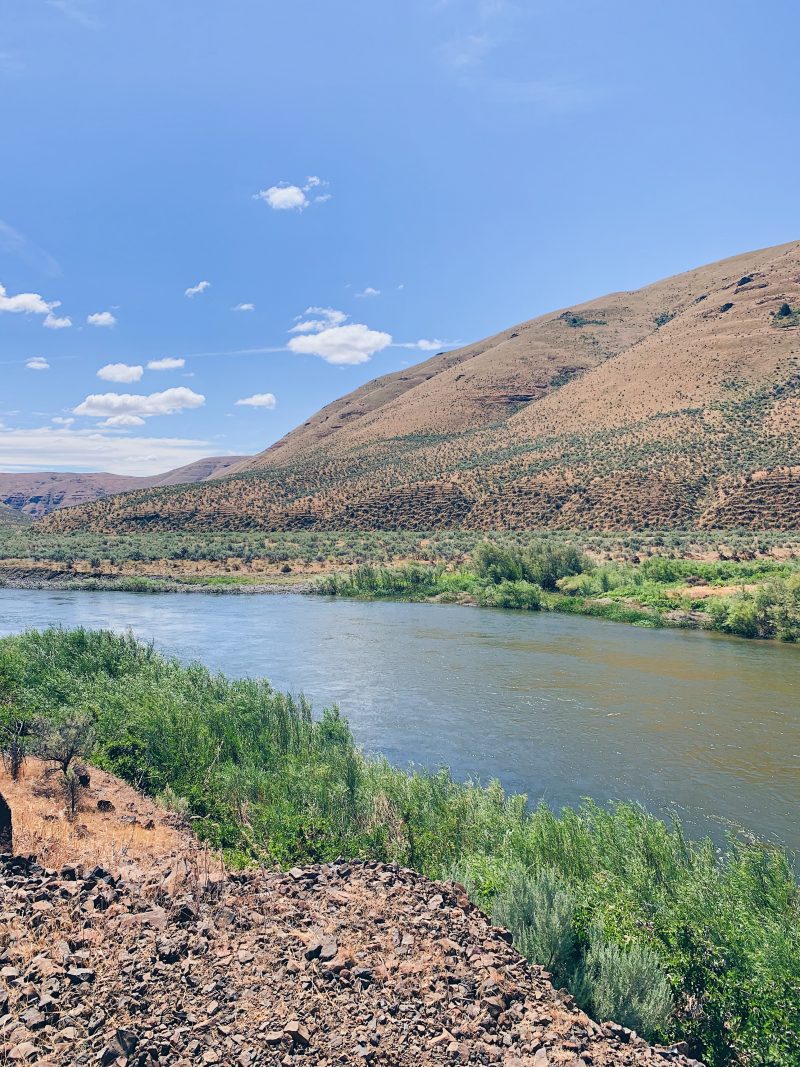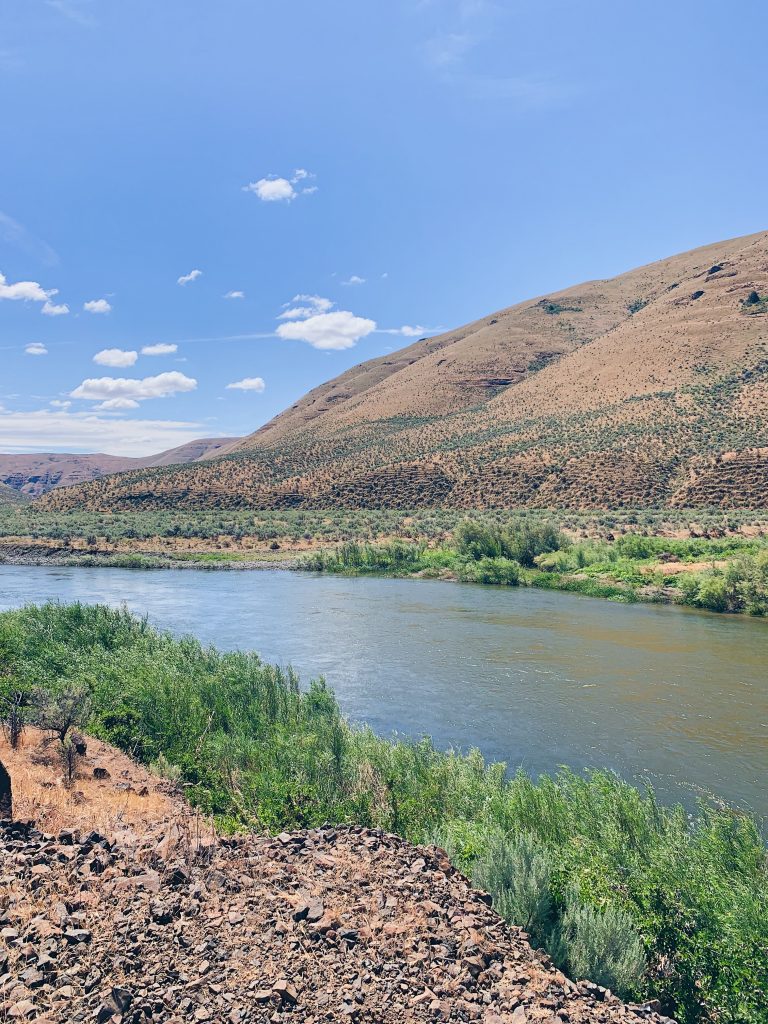 What to Wear
When packing for your camping trip, I suggest checking the area's weather forecast to get a general idea of what to expect. We all know that weather can be unpredictable, but this can at least serve as a starting point.
Clothes
It's generally a good idea to think in layers. Always bring fabrics that breathe, like cotton and linen, for the hot summer months. For mid-layers, consider long-sleeved shirts as an added layer of protection against the sun, wind and mosquitoes. For outerwear, make sure to have a moisture-wicking jacket with a hood and possibly even a warmer coat for cold nights. I don't love wearing the same outfits every day, so I try to pack pieces that mix and match well! I'm a huge fan of bringing jumpsuits and rompers on camping trips. I usually bring a cotton or cotton canvas one. They're easy to wear and layer with.
For the night time, bring warmer socks (I recommend Smartwool) and keep a beanie or warm hat and even gloves in your sleeping bag, in case it gets cold. Unless you're in a climate that doesn't cool down much at night, I recommend wearing a long-sleeved shirt and pants to bed. Always change out of your day clothes into dry clothes before you go to bed.
Also consider what activities you plan on doing during your trip and pack accordingly. Don't forget your swimsuit!
Shoes
The shoes you'll want to bring depends on the terrain. If you're headed to the beach, chances are a pair of comfortable walking shoes or sneakers and some flip-flops/water-friendly sandals are all you'll need. If you plan on going hiking, make sure to bring comfortable, broken-in hiking boots. It's also a good idea to bring fast-drying, lightweight shoes (like Tevas) for hanging out by the river and around the campfire (and for public showers!)
Accessories
Bandanas are like the Swiss Army knife of accessories! You can use it as a head scarf to help keep hair and/or sweat out of your eyes, dip it in water and tie around your neck to help keep you cool, or tie it around your ears to keep them warm at night. You should also bring items that help protect you from the sun, like sunglasses and hats with caps or wide rims.
Packing List
What to bring will depend on what kind of camping you plan to do. Your list can be longer if you plan to do car camping, where you will have access to your car next to your campsite. For campsites that require you to park and hike in, you'll want to limit what you bring to the essentials that you can carry on your back or in your arms. For those scenarios, you'll want lightweight everything (tent, sleeping bag + pad, single-burn flame for heating water, dehydrated food, a water filtration system so you can drink water from a river or stream, etc.) Here are example packing lists for each scenario:
For car camping: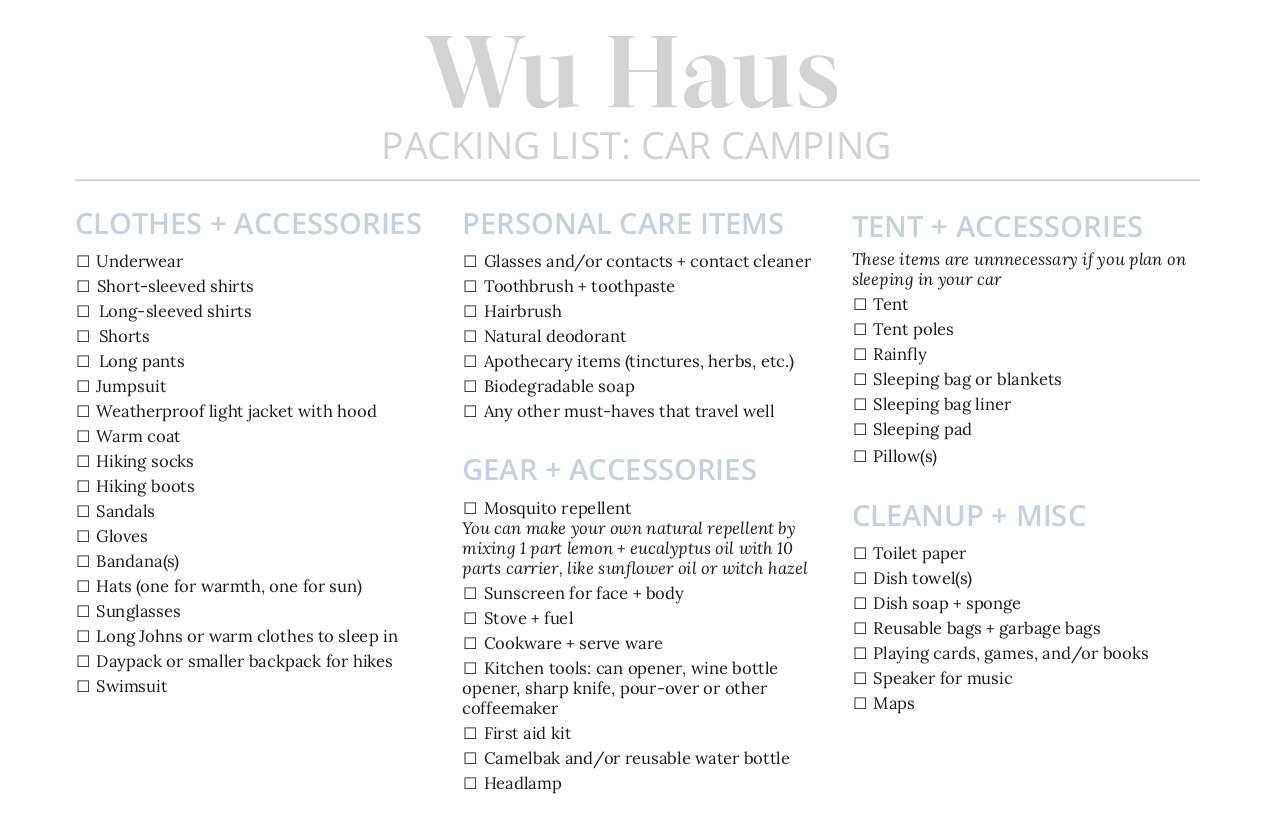 For hike-in/tent camping: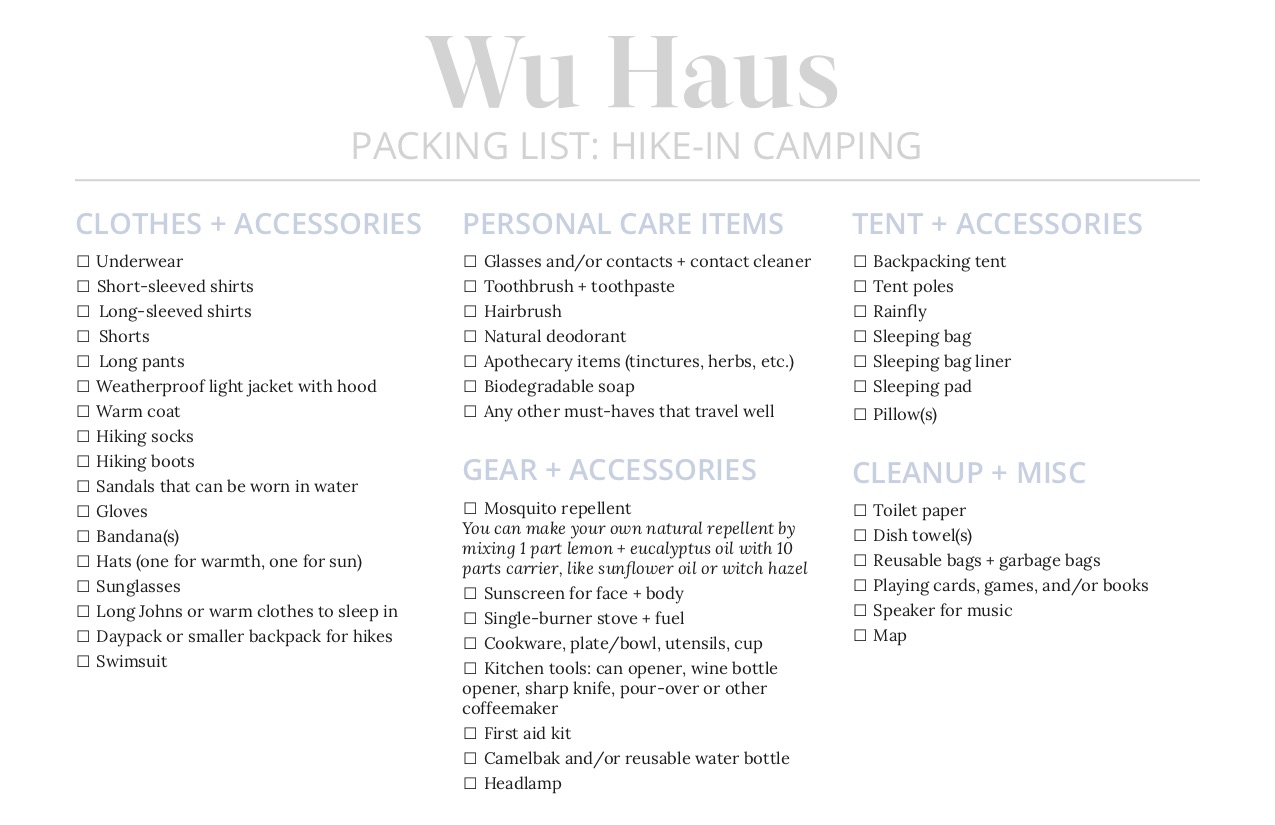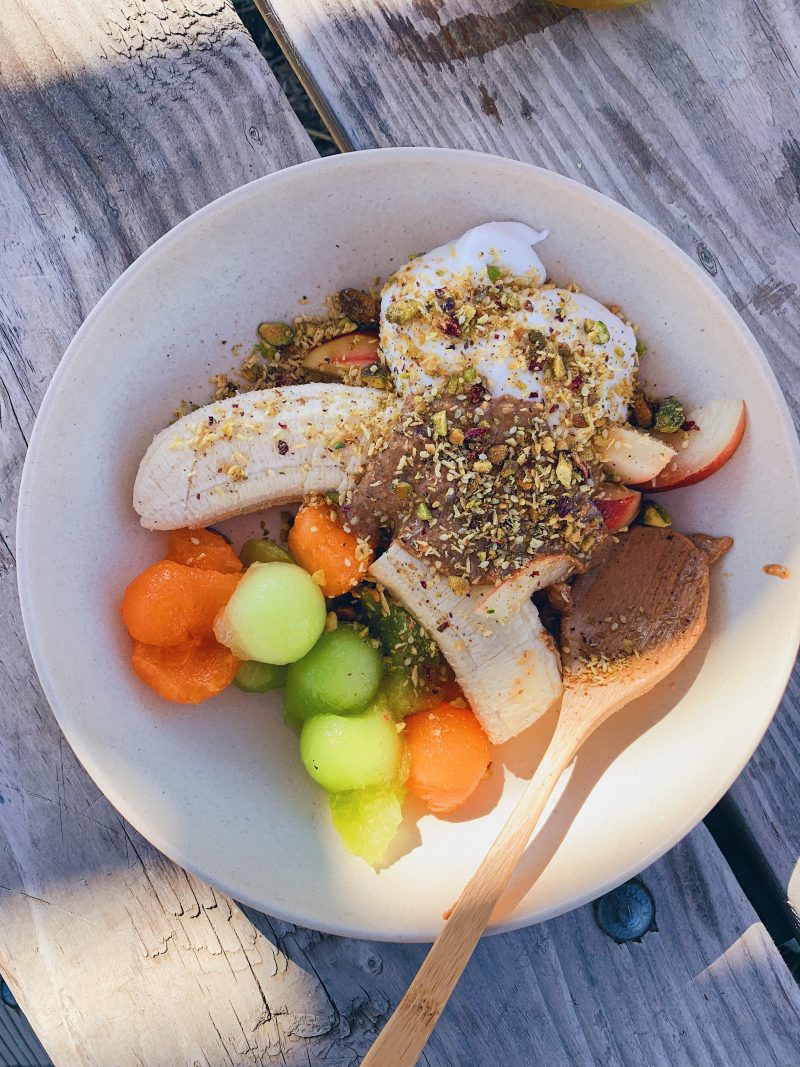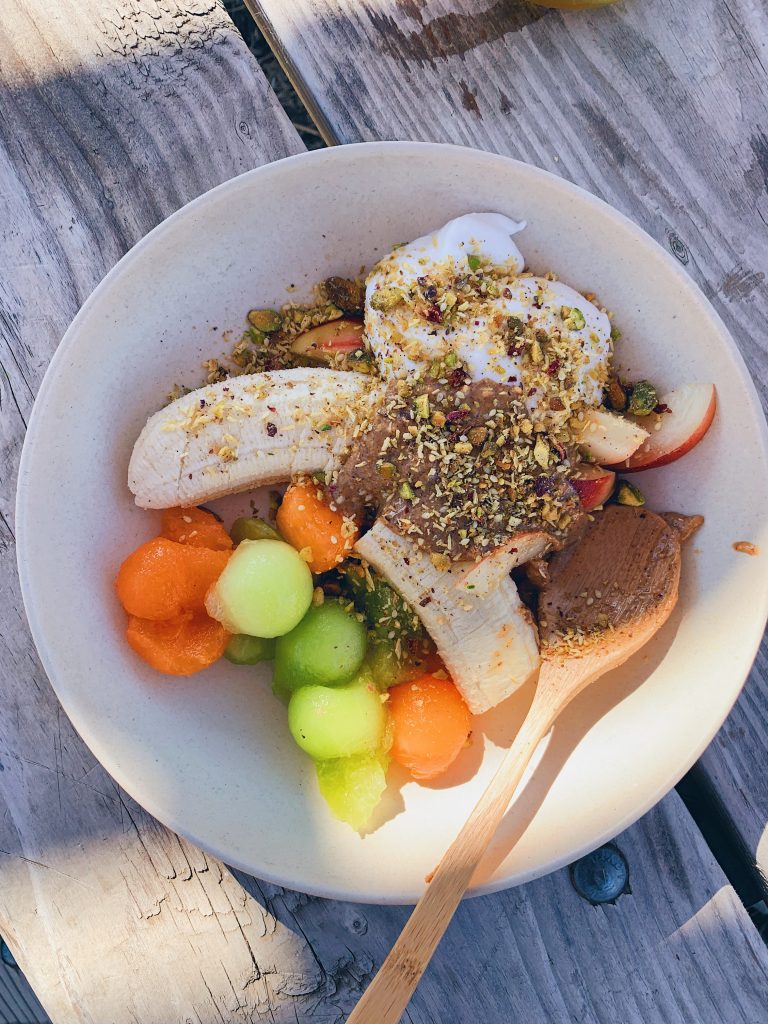 Meal Prep

Wherever you go, always remember to respect the earth and leave no trace. Please follow your campground's clean-up rules, as they may vary based on specific needs to the area, but as a general rule of thumb always pack out your trash and anything else you brought in. We need to honor and protect nature so that it can be enjoyed for generations to come.
If you're planning to hike into your camp spot, I recommend bringing dehydrated food packs (available at camp stores like REI) and basic essentials that are lightweight and create minimal trash. REI carries a large variety of camp kitchen supplies to invest in if you think you'll be regularly camping throughout the year. Any food items that can be heated or cooked using hot water are the best options here.
If you're car camping at a campground and can bring a cooler to store your food, you have way more options. We have a Yeti cooler and though it cost a small fortune, I can say it really was worth the money. No other cooler really compares, and if you're camping for more than 1-night, you'll need a cooler that actually keeps your food cold.
For car camping, I recommend doing as much prep ahead of time as you can. Make a big batch of quinoa or another grain and store in quart-size containers to use throughout the trip. Pre-wash and chop salad greens (kale is best, as it's most hearty) and store in large tupperware with a dry paper towel to absorb moisture. If using canned legumes, strain and rinse at home and bring alone in a tupperware. I recommend making soups and/or curries ahead of time, freezing them in quart containers and bringing them with you in your cooler frozen. This will allow them to keep longer on the trip. To cut down on waste, make your own dips, nut cheeses, hummus, pesto, etc. and opt for bulk items rather than prepackaged things.
Here a basic food prep/pack list with room for you to add to: