****GIVEAWAY IS NOW CLOSED! THANK YOU TO EVERYONE WHO ENTERED!****
Happy winter season, bbs! The changing of seasons always gives us a chance to reset, let go of past expectations of ourselves and start anew. Clothes and personal style can be a great way to signal change. Every season, I love to pack away any seasonal clothing and bring out what I've stored for more suitable weather – sundresses for the warmer months, sweaters for cooler – and edit out any pieces that no longer feel like me (Depop is a beautiful thing!)
While I do change up my outfits over time, it's not economical or sustainable to have a completely different wardrobe for each season. Instead, I've learned how to create a core wardrobe of versatile pieces that I love, overlapping pieces across seasons while still updating my look and dressing for the weather. You can learn more about how to create a conscious closet in my blog post here.
Today, I'm sharing some seasonal trends I'm looking forward to most, tips on fabrics and how to make the most out of the clothes and accessories you already own, plus a roundup of some of my favorite brands and designers – some of which are partnering with me for an AMAZING GIVEAWAY! Included in the package (a $1,200 value!) are pieces I adore from some of the womxn-owned brands I wear daily. THREE LUCKY WINNERS will win the following:
CONTEST RULES AND HOW TO ENTER: 
Follow

@alison__wu,

@carlacolour

,

@wearemandrn

,

@_jennybird

,

@ziiropa

, and

@matissefootwear

on Instagram and tag a friend (or several) in the comments section of THIS INSTAGRAM POST to let them know about the giveaway.
Leave a comment on this blog post for an added entry!

Contest open to residents of the US and Mexico only. Must be 18 years of age or older.

Contest closes at 11:59pm CST on Thursday, December 17th.

Winner will be notified by Saturday, December 19th on Instagram.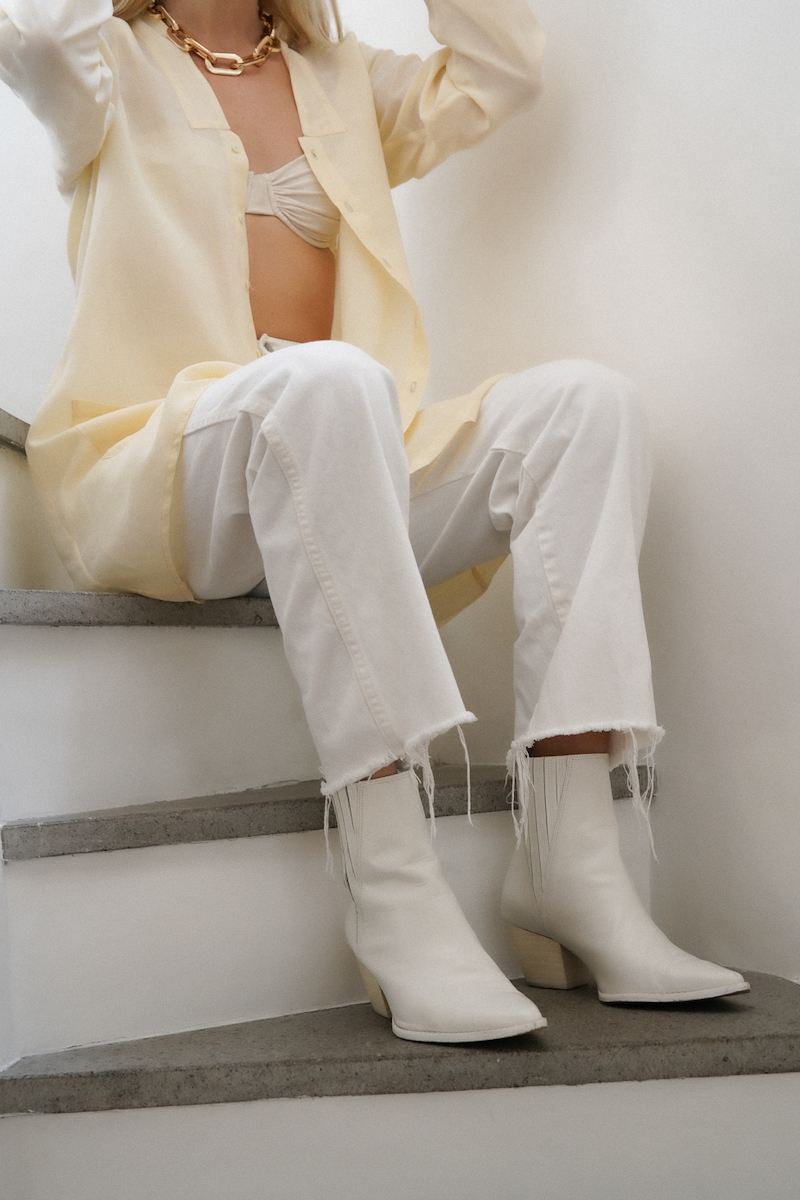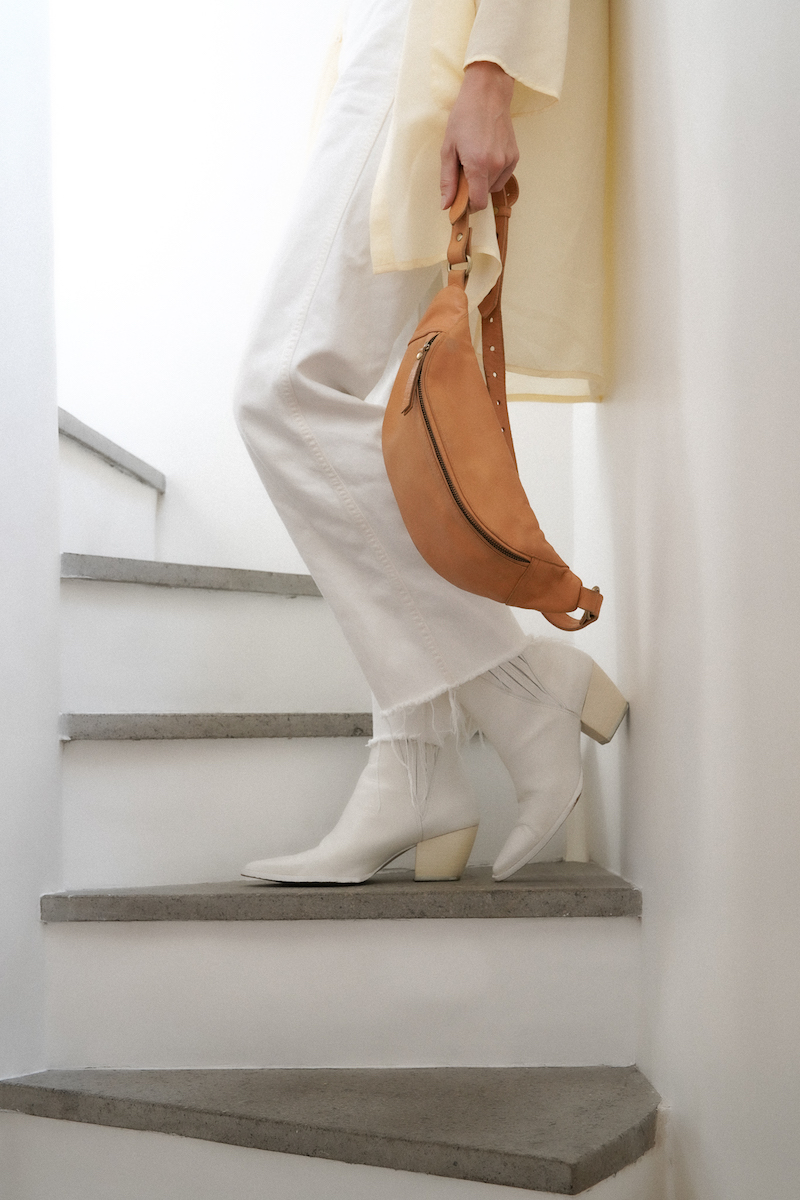 Know Your Fabrics
Understanding the sustainability and performance qualities of fabrics can help you make informed decisions about the clothes that suit your lifestyle and values best. I encourage you to do your own research from the sources you trust most, but here is a starting point that hopefully demonstrates the depth and breadth of differences among fabrics. In general, I like to buy clothes made from fabrics that are natural, organically grown, and ideally have some sort of certification for ethical manufacturing.
Linen
Linen is made from the bast fibers of the flax plant. It's fast-drying and breathable, though it can shrink and wrinkle easily. Overall, linen is a great fabric when taken care of properly.
Cotton
Cotton is made from fibers of the cotton plant and is soft, strong and absorbent. When buying clothes that are a cotton blend, be sure it's made of at least 50% cotton to enjoy its natural benefits. I always try to buy organic cotton when possible; it uses significantly less water and energy to create than conventional cotton.
Wool
Wool is made from the hairs of animals, most commonly sheep, goats, rabbits and alpacas. It's a great fabric for base layers and transitional weather because it is temperature-regulating, meaning it helps keep you warm in the cold and cool in the heat. While animals do not have to be killed for their wool, unlike leather, other issues related to wool include overgrazing and the treatment of the animals. Responsible Wool Standard-certified pieces ensures that the animals and land were treated with respect.
Silk
Silk is created from a fiber produced by silkworms. It is soft, strong and effortlessly beautiful, though it does not stretch well, requires extra care and is also one of the more expensive fabrics. Similar to wool, it has thermal stability and can be worn year-round. 
Semi-synthetic – Rayon, Viscose, Acetate
These fabrics are actually derived from natural fibers, like wood pulp, that then undergo extensive chemical processes to become a material. They are often treated and blended with other fibers to emulate natural fabrics and are generally more affordable, but the high demand for them has contributed to deforestation.
Synthetics – Polyester, Acrylic, Nylon
Most synthetic fabrics are petroleum-based and were introduced to the market over the 21st century as more economically affordable alternatives to their natural counterparts. Washing synthetic materials is a big contributor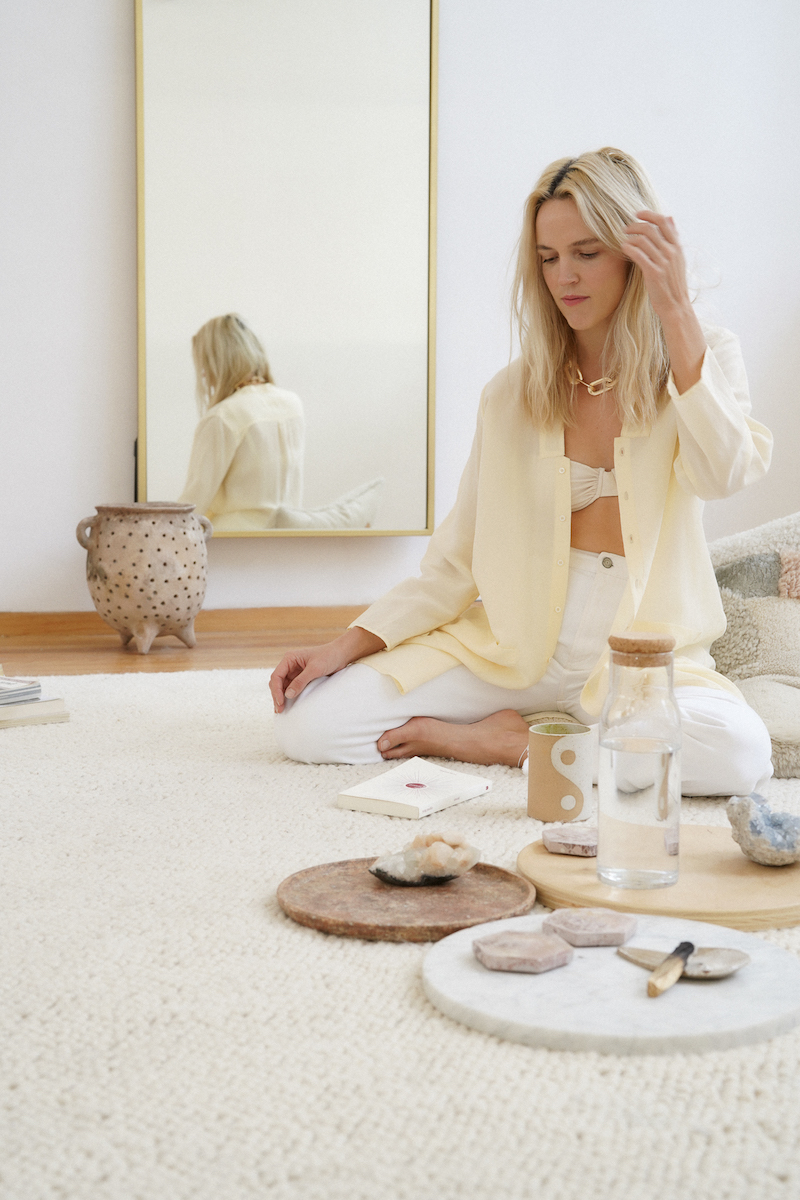 Tips & Trends
Tips
Different Accessories, New Outfit: Accessories like jewelry, bags, scarves and hats can completely transform an outfit without having to change what you're wearing. I love seeing how many different looks I can get with one outfit just by adding a belt or statement earrings, or even something as simple as tucking in my shirt vs. not. Although I rarely wear makeup, it's also another element that I occasionally like to have fun with that can change the whole mood of my outfit.
Complement Your Closet: When buying new pieces, always consider it in the context of your existing wardrobe. Buy clothes that go with pieces you already own rather than having to buy a completely new outfit. A good idea is to wear something neutral that you love when shopping, like your favorite pair of jeans. If what you're trying on doesn't go with those jeans, consider if there's anything else in your closet that might work with it.
Think in Layers: To maximize how many clothes you own that can cross over seasons, think of your wardrobe in layers. You want pieces that you can build up as the weather gets colder. Consider where you live and be mindful of how hot or cold it gets, and for how long. If you live in southern California, it's possible you don't actually need all those chunky sweaters that your heart desires. And for many places, you generally only need one or two really good winter coats to get through the coldest seasons. Instead, you can put that closet space toward more base layers, light sweaters, and other pieces that could also work in warmer months.
Fashion & Function: Not all pieces you have need to be super functional – there's always room for pieces that are simply fun! But in general, consider your lifestyle and make sure you have what you need to be comfortable. For example, consider opting for a lower heel, a good sole grip or waterproof boots if you walk around a lot in a city with a rainy season. Sometimes having the right pieces for the natural elements can be life-changing.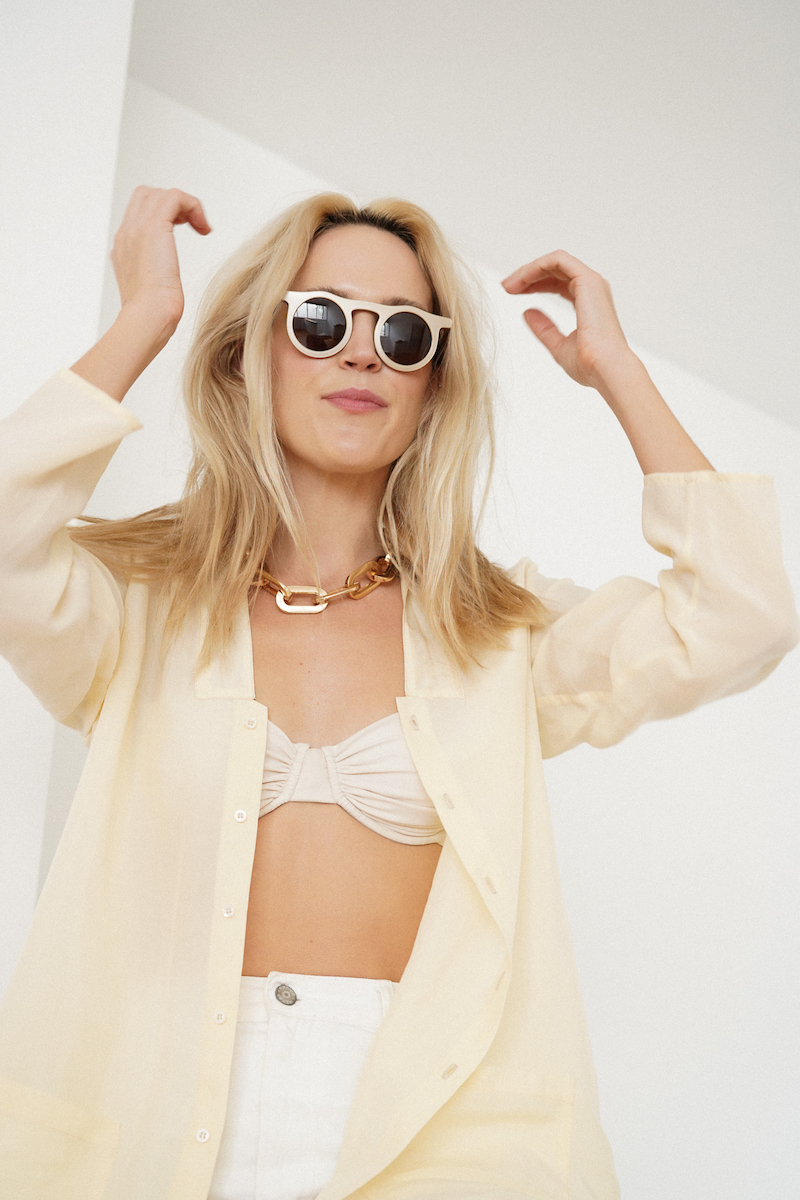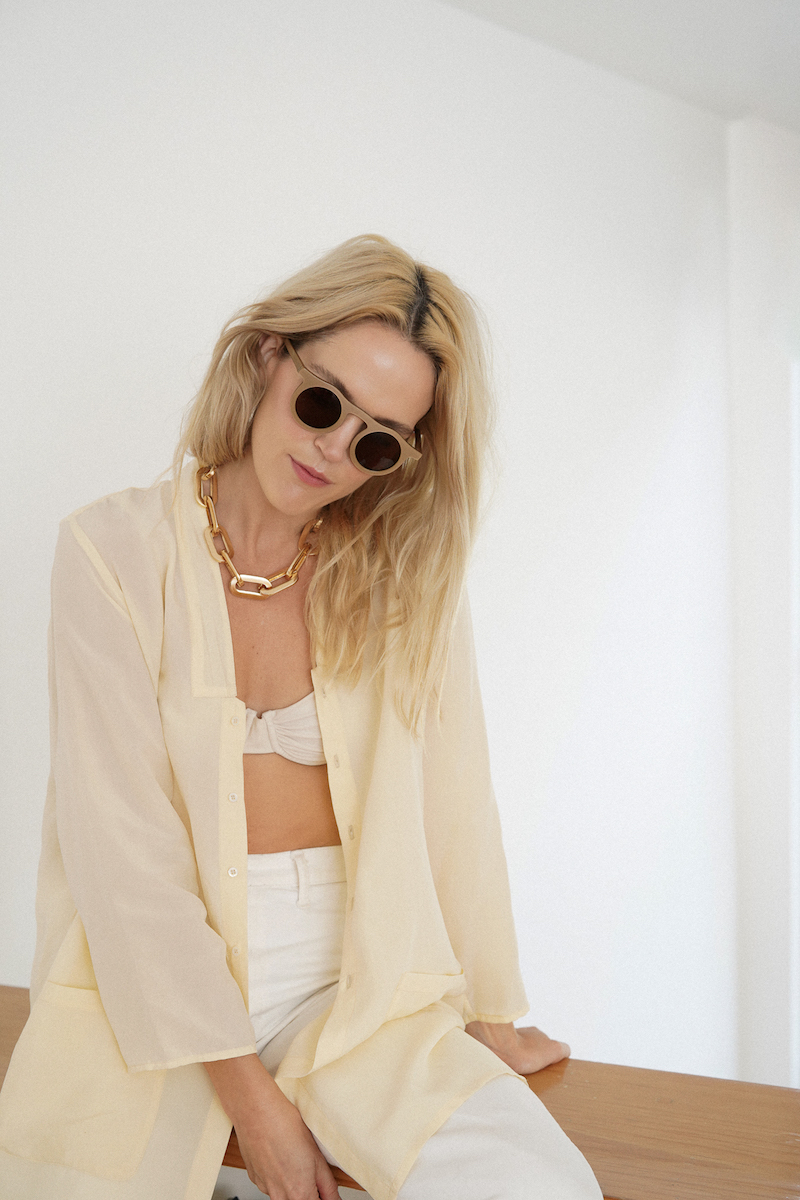 Seasonal Trends
Quilted Pieces – Love a good quilted jacket, including the one-of-a-kind offerings from Psychic Outlaw.
Puffer Jacket – Always a mainstay in the Pacific Northwest, the puffer jacket is having a renaissance on the runway and I am here for it.
Nap Dress – Sold on the name alone. Nap dresses are cute-and-comfy pieces that can go from loungewear to daywear and often come in pre-wrinkled fabrics or other forgiving textiles.
Patchwork – Championed by the sustainably-minded designer Stella McCartney, patchwork often (thought not always) uses scrap materials to make new pieces.
Plaid – Although I don't often wear patterns, I do appreciate an occasional plaid piece in my life.
Velvet – Nothing makes me feel more fancy or festive than a velvet suit jacket.
Balloon Sleeves – YES! Always down for a little arm drama. Roomy sleeves with fitted cuffs can add such a playful element to otherwise simple pieces.
Fringe – On pants, shirts, jackets. All clothes have the potential to have fringe this season!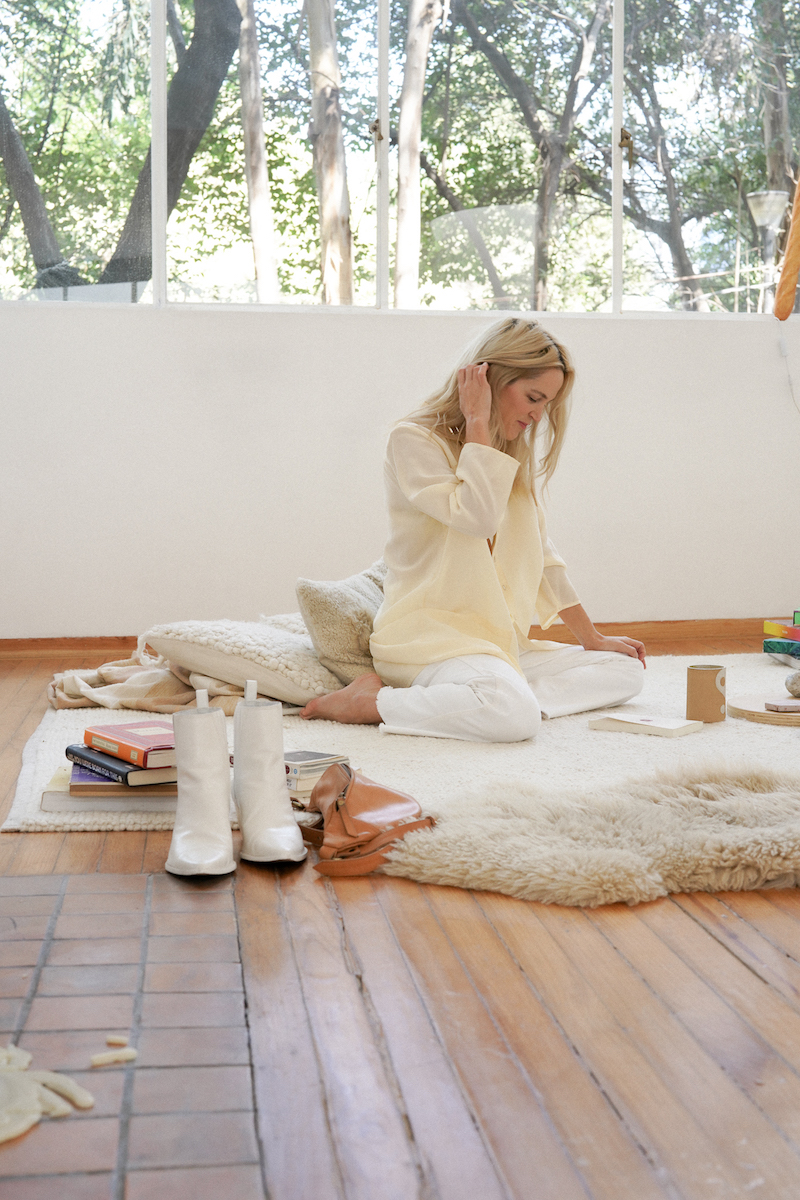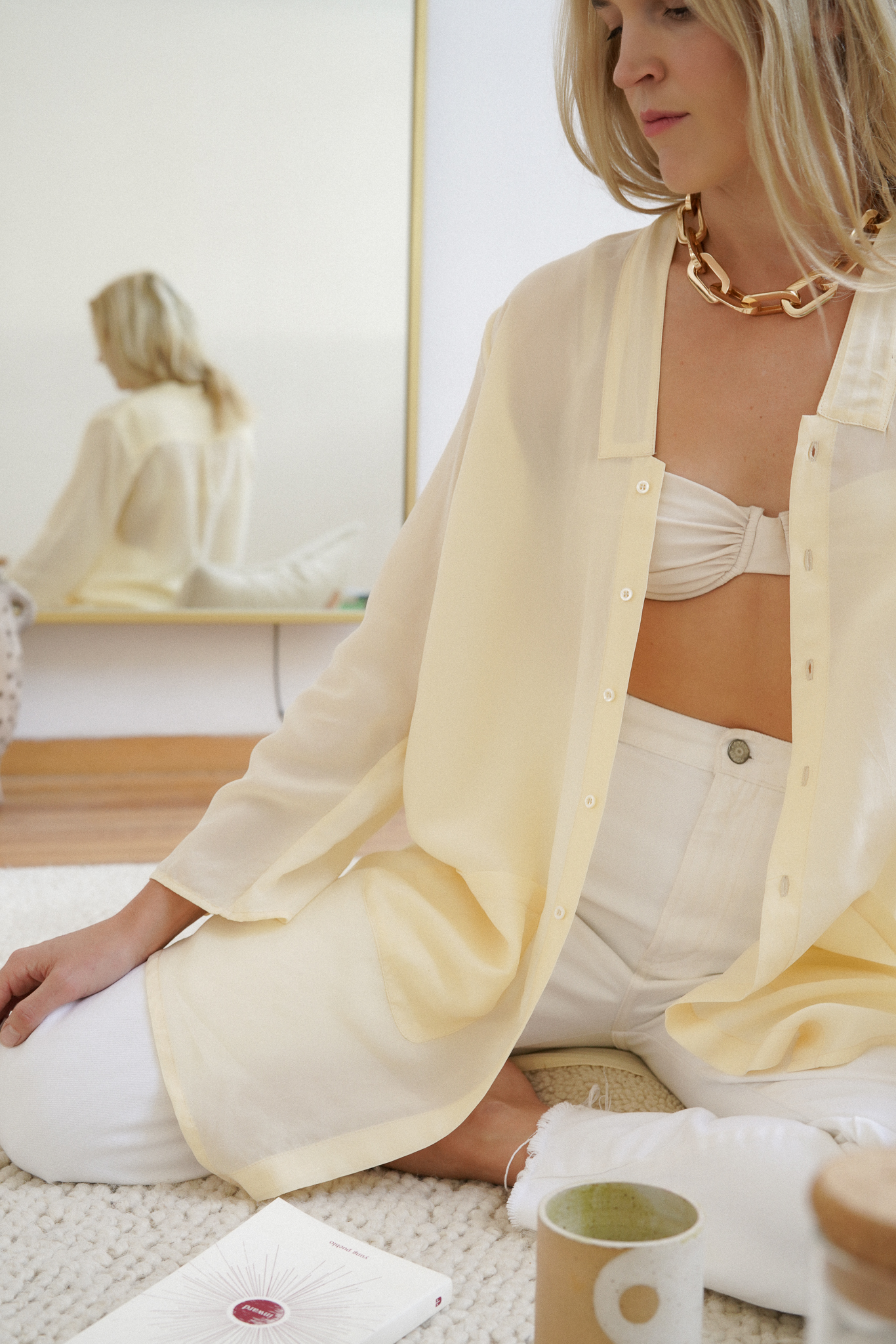 More Favorite Shops, Brands & Designers
Shops