For my next Haus Guest, I'm excited to introduce the talented photographer, brand consultant, and self-love advocate Candace Molatore. I've had the joy of getting to know Candace through her work with my friend and last haus guest, Kait Hurley. Her beautiful photos and honest words about self-confidence and body inclusivity and positivity bring such light to my Instagram feed (you can follow her at @hey.candace if you don't already!) 
Candace's interest in photography started to bloom the summer after she graduated high school. Most of her friends had already left for college, leaving her bored and in need of a new hobby as she waited for classes at the local university to begin. Inspired by the beautiful imagery she saw on Tumblr, Candace started an Instagram account and took her camera around with her, capturing and posting photos from her daily life. Her hobby turned into a job opportunity when the owner of Tea Bar saw her work, and soon Candace became a photographer-turned-social media manager for one of Portland's most popular tea spots.
A few years later, she has grown her business to provide photography and brand consulting for a portfolio of local and national businesses, and has partnered with international brands like adidas, West Elm and Toyota to contribute her unique voice to their influencer campaigns. 
Candace is an all-around badass with a kind heart and an impeccable eye for the beauty in all things. Here, Candace shares a little more about her creative background, her self-love journey and what gets her out of bed every morning – even in quarantine.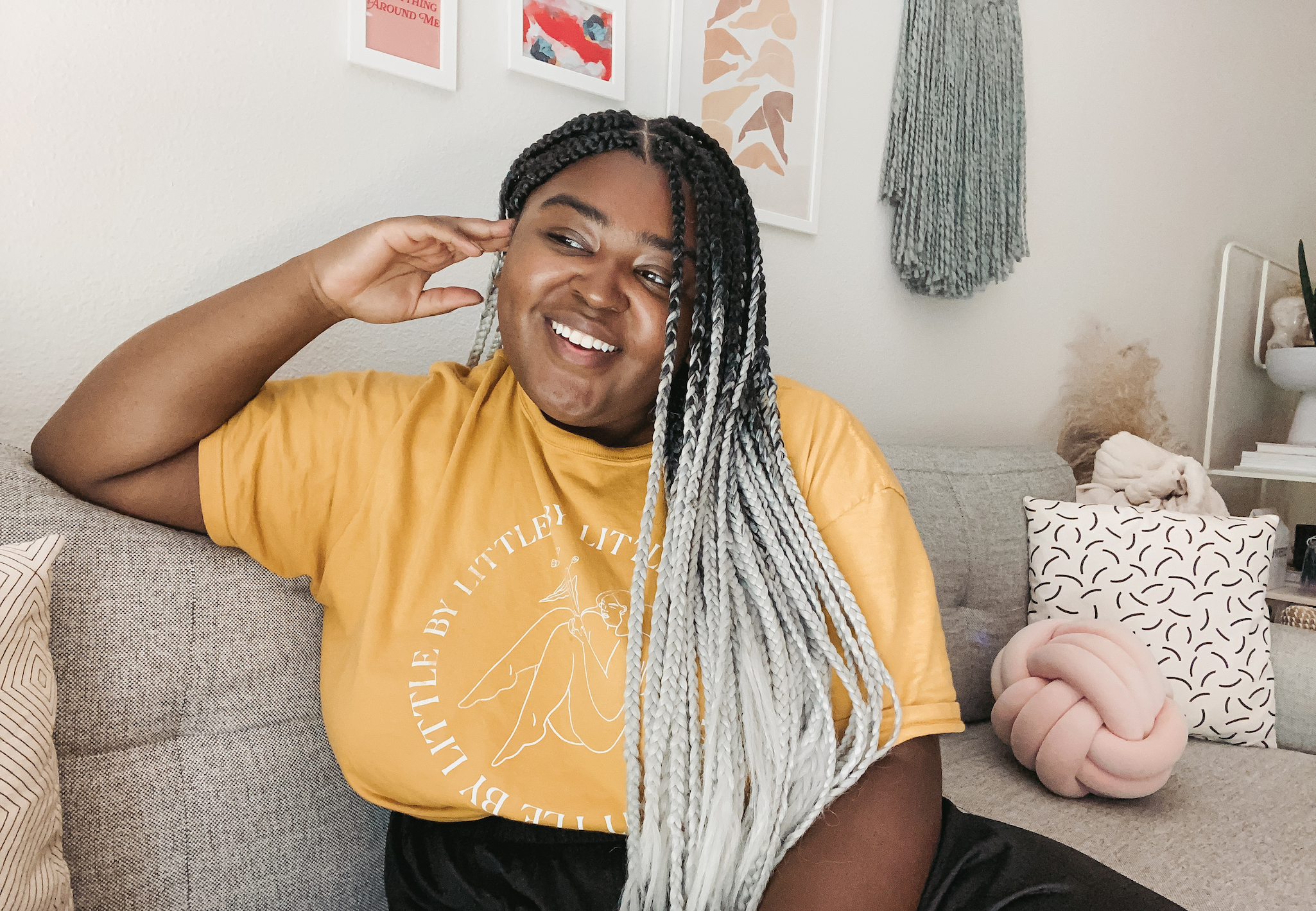 Wu Haus: Where did you grow up, and how did it influence who you are today?
Candace Molatore: I was born in Louisville, Kentucky but adopted at 2 weeks and raised in Oregon City. Oregon City's very different from Portland; it's not very progressive, especially when I was growing up. And nobody really looked like me. I didn't have very many Black friends. I think I was one of four in high school, and I was adopted into an all-white family. I was an odd man out, and so I turned to the media and TV to get any real Black representation in my life. As we know, there just isn't a lot of that on television either, and definitely no fat Black girl representation. It was definitely a different experience growing up, and part of what inspired me in talking about my personal journey online.
WH: What inspires you? What helps you get out of a creative rut?
CM: I feel like that's what I've really been honing in on, especially during quarantine. Certain things that inspired me before aren't accessible, especially travel. Being able to experience new places and new people really helped me when I was in creative ruts. Right now, in addition to things like social media in general, I get a lot of inspiration from my surroundings, my own home. I'm trying to make it as cozy as possible and find pieces I love that could also double as interior props when I do shoots at home. But outside of COVID, travel is definitely number one. Sometimes I'll even just go on drives and find places that could be a good shoot backdrop.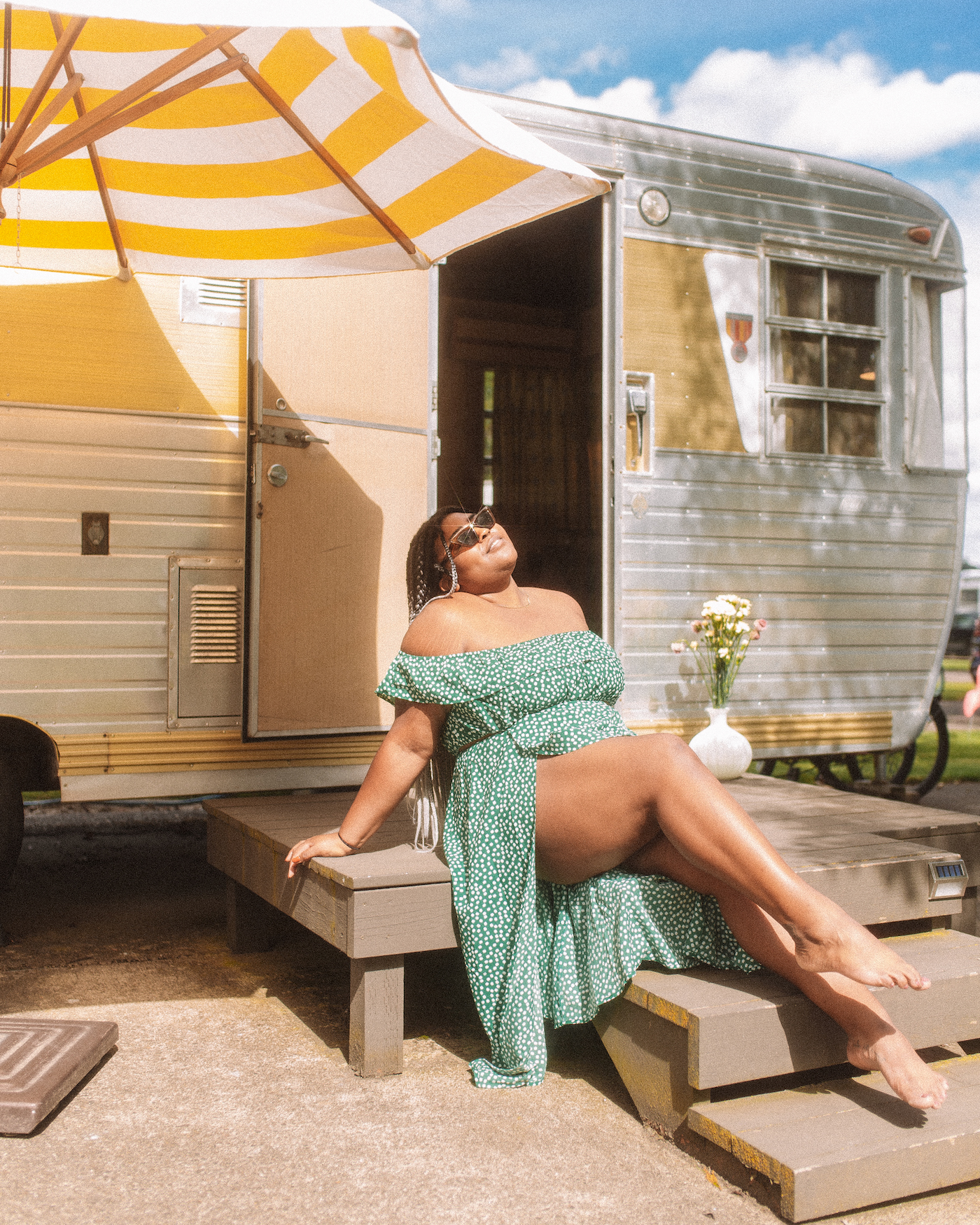 WH: What or who is your favorite subject to shoot?
CM: I love shooting people and doing portraits. Even though a lot of what I work with is food-based, there's still that lifestyle and human element in it. I love shooting people with the product or wearing the product. I think it helps the product come alive more, and it tells the story better. 
WH: What gets you out of bed in the morning?
CM: It depends on the morning. With quarantine, I've been enjoying not feeling bad about sleeping in. But in general, the thing that makes me excited about waking up is that sense of community. I love the idea that what I do on my personal social inspires people to feel good about themselves. It's kind of crazy how many companies profit off of women in general, but especially plus-size women. They profit off of us feeling terrible about ourselves.
I feel like talking about my own personal wellness journey and what I've experienced – what I love and what's hard for me – helps others know it's okay to open up about those things and know they're not alone. I like highlighting brands that are inclusive and talking about the confidence journey and what to do when negative self-talk creeps up. It helps me, and I hope to help other people on a daily basis.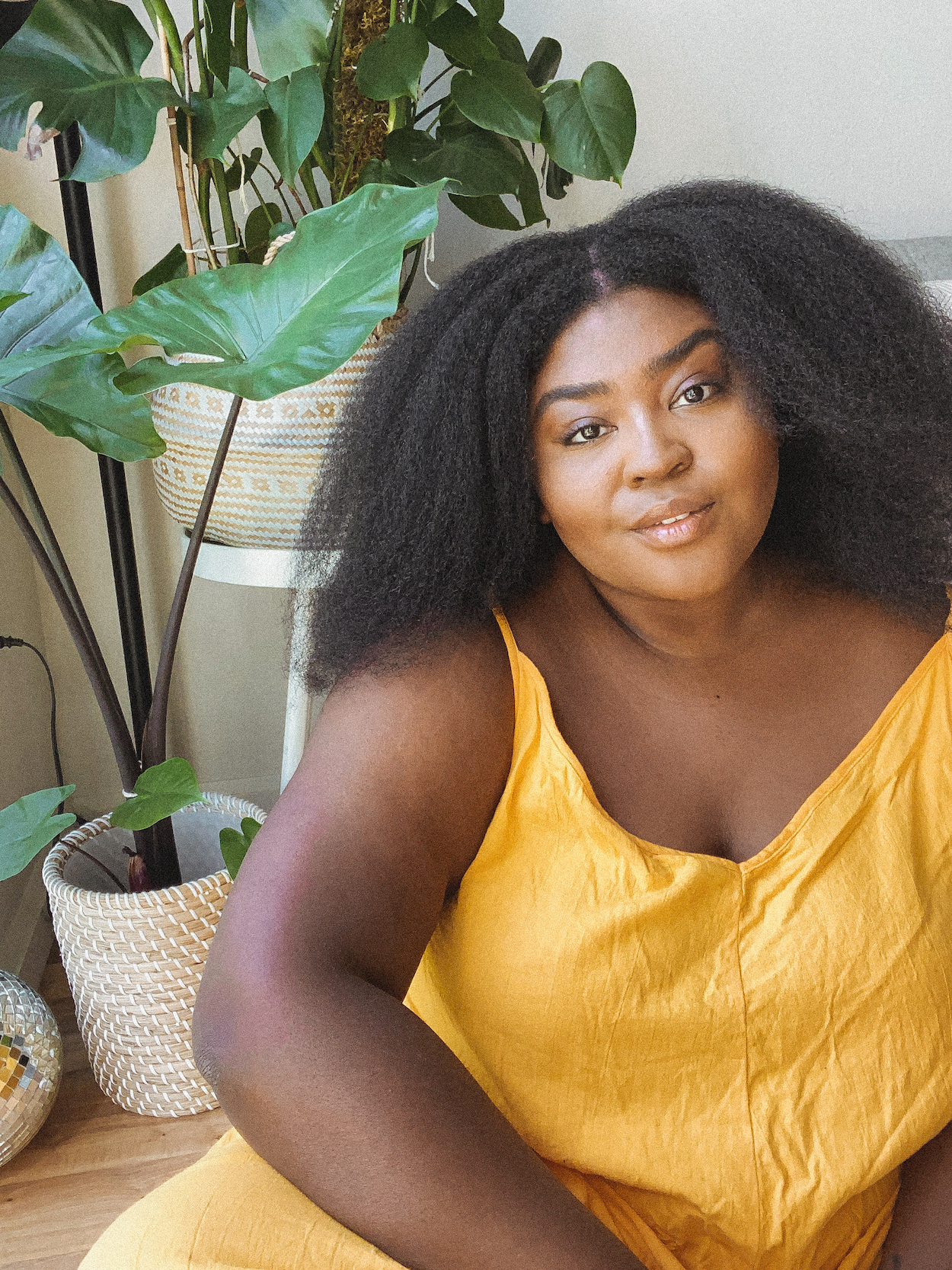 WH: What is your favorite mantra or piece of advice that resonates with you most currently?
CM: Early on in my confidence journey, I had a lot of mantras that I wrote out on sticky notes, and I think that helped. Moreso now, I've been keeping a strong self-love practice. You have to continuously work on it, and the most important thing is to be patient with yourself. Whatever your goal is and where you want to be emotionally or mentally, it doesn't happen overnight. It's more about building that strength and those skills to be your best self, and to show up stronger than the last time. It's really a game of patience and resilience. I have to remind myself all the time. 
WH: What does being a self-love advocate mean to you?
CM: For me, it means being transparent and forward with the highs and the lows of being a plus-sized Black person in Portland. I'm sharing my story and my journey in hoping that there are other people who follow me or see my posts and hopefully help them feel less alone.
I feel like advocating for yourself and being able to make strides within your confidence journey can help with all facets of your life. Feeling grounded in those decisions can help you with your work life, your family life – all these different facets, and how they blend together. I really believe being able to develop a strong sense of self-confidence is one of the key facets that you really need to have a happy, healthy life.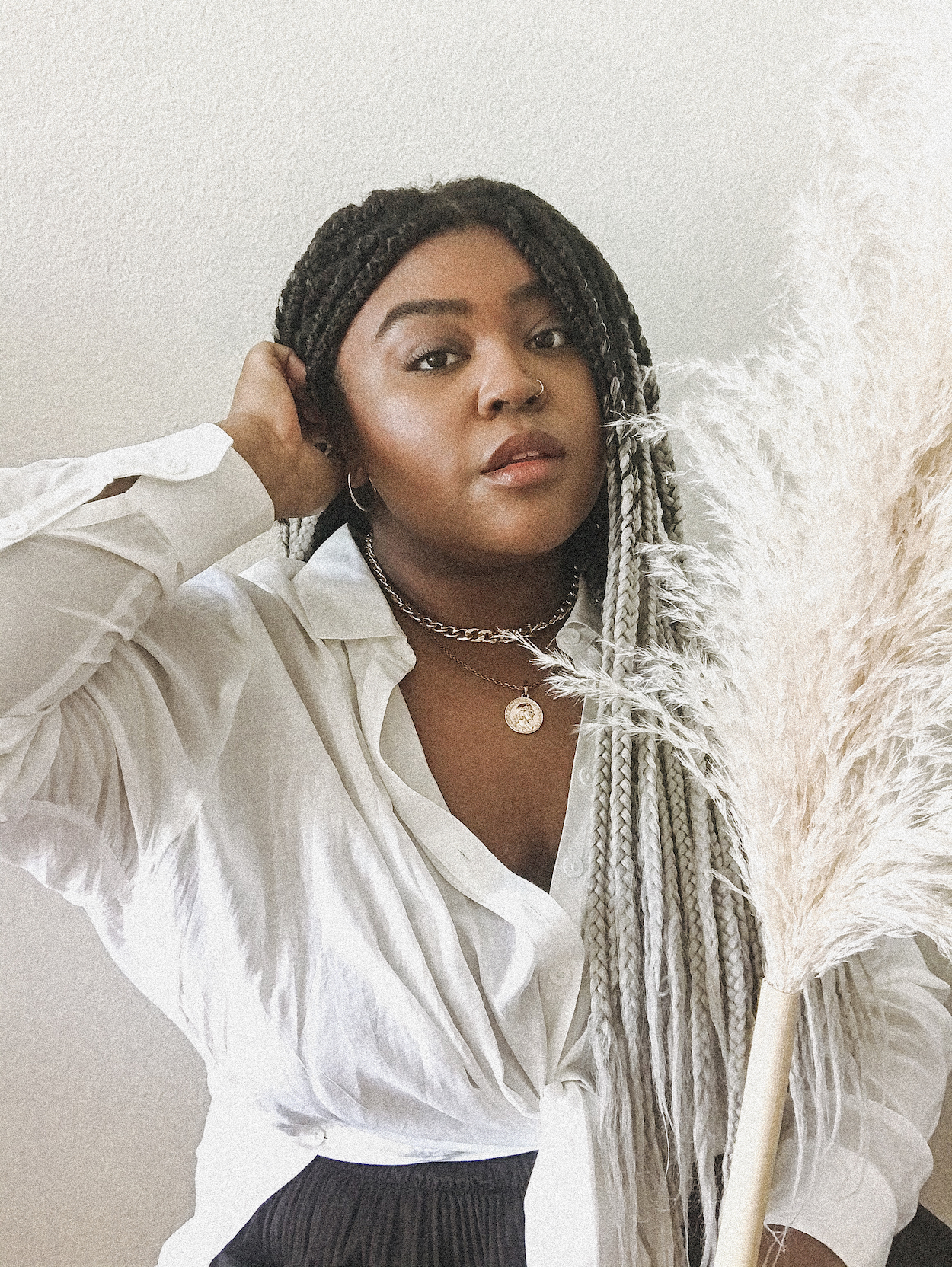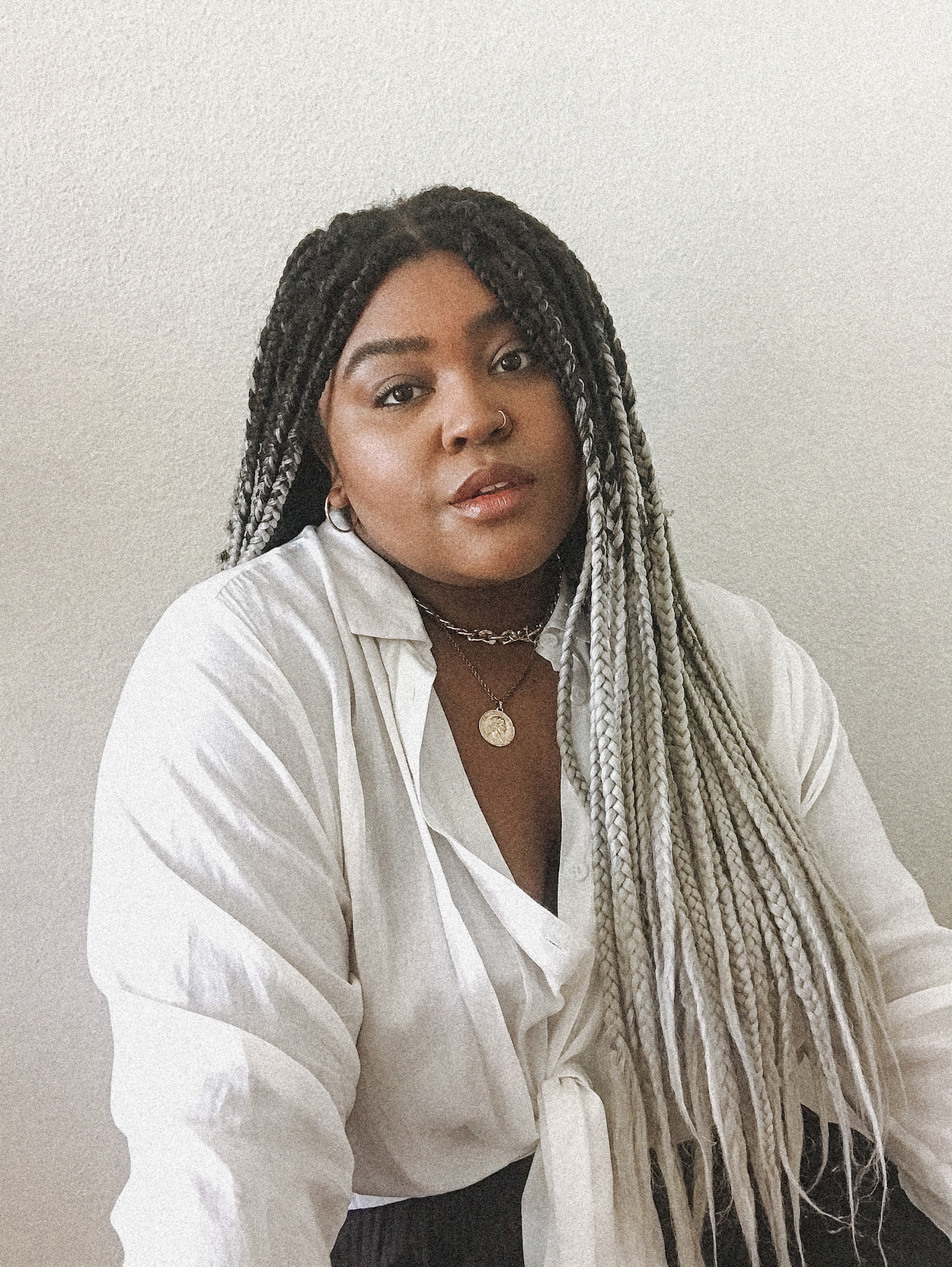 WH: How has practicing self-love deepened your wellness journey?
CM: I think it's really helped in learning more about myself and my body and what I need. If we're talking about physical activity, I thought I'd always do what would make me lose the most amount of weight, and I ended up hating exercise and straining my body. It took a long time, but with my self-love practice, I found workouts that I love and can do with my friends and not feel insecure.
And in general, figuring out how to listen to my body and what it needs. Like not feeling bad about sleeping in on a weekday, or trying some kind of wellness shot and figuring out that I don't really like it, even if it's popular. It's about the well-rounded scope of your body, what it needs and how you're able to take care of it. I think your self-care and self-confidence can play a lot in how you interact with everything on the daily.
WH: What's your perspective on body positivity/inclusivity online and in the media? What do you think brands are doing right or wrong, and how do you think these spaces could become more inclusive?
CM: There have been a lot of wins in the last few 2-3 years. I think, in general, brands are more aware that they need to have plus size options. I think that we still have a ways to go in terms of fat phobia and really having more of an intersectional space in wellness, specifically. I'd love to see more of a spotlight on POC and the BIPOC community within the body positive space. I think it's getting to a point where it's a little bit whitewashed right now, and I think a lot of the people who started that movement were part of the BIPOC community. So being able to celebrate everybody, but also recognizing where things began is super important.
And in general, for businesses and brands, to have more inclusivity and diversity within what they do. I love that you have a fat Black model on your Instagram, but what does your team look like? Does it have the diversity you show on your Instagram? Do you have a wide range of people and voices at the table so you can really show up for your community? And if you don't want to make my size, that's fine, but I need you to stop saying, 'We're working on it' or, 'That's a great idea.' It only takes so long. We're tired of waiting, so we'd love to see some true action or to just move on.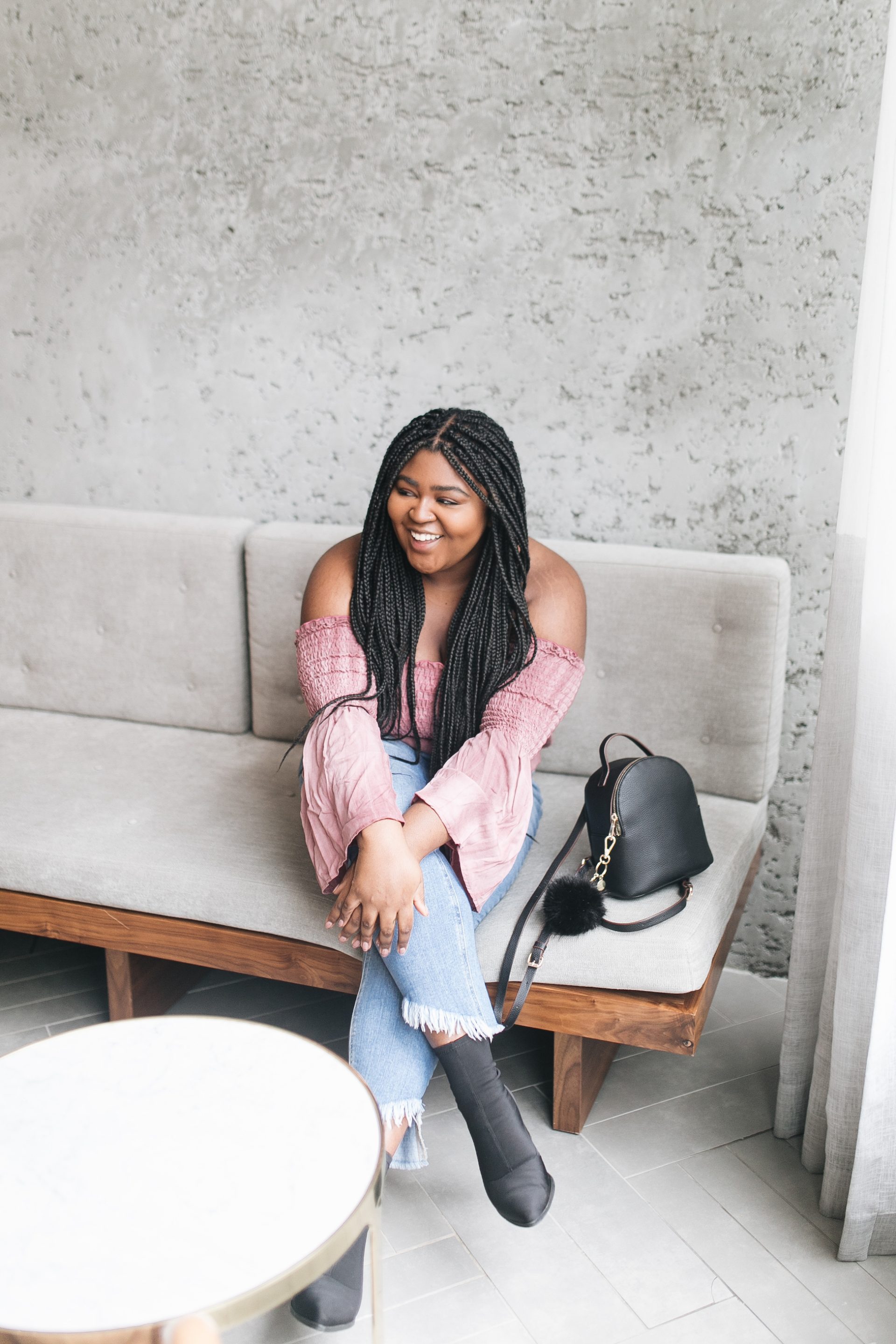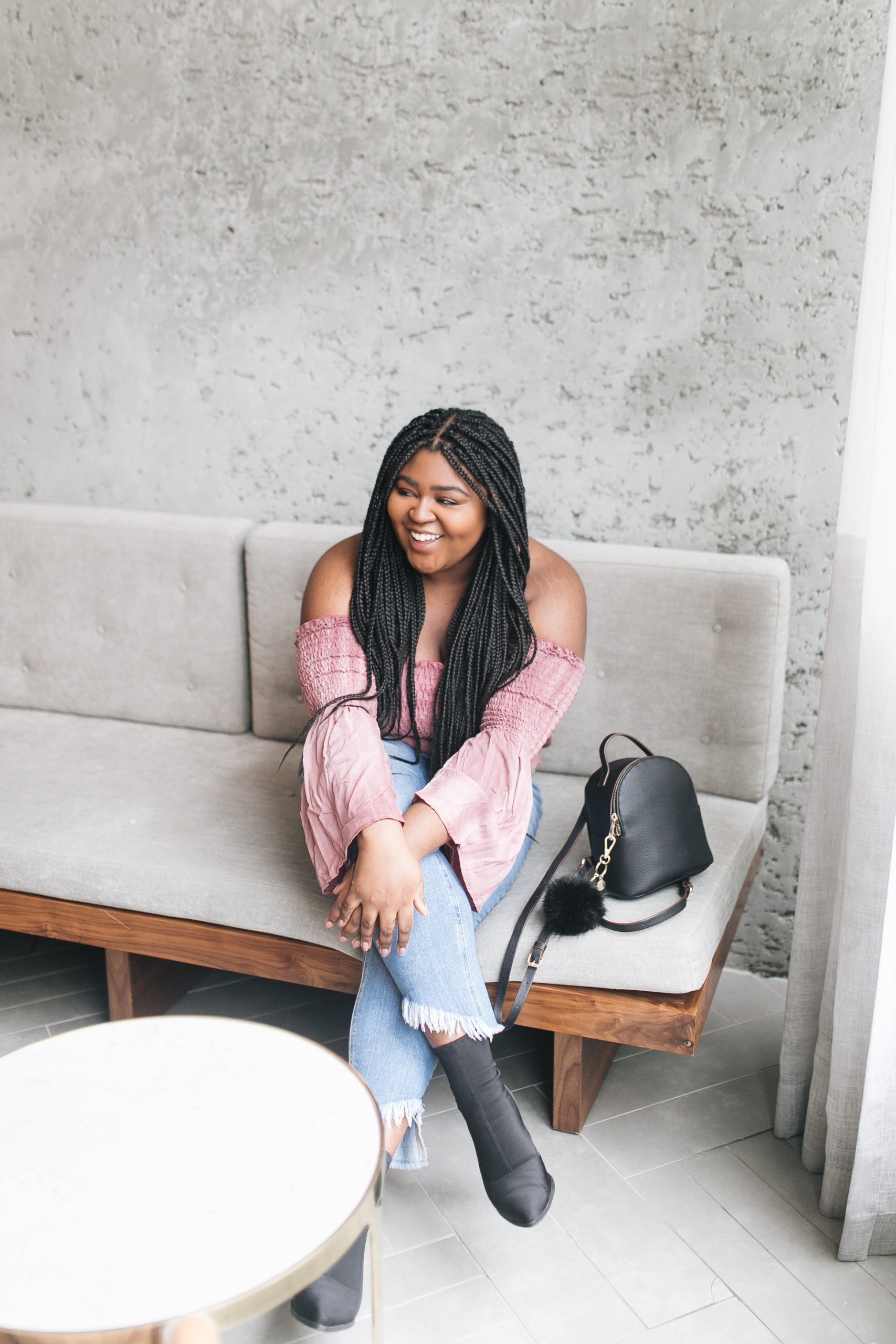 WH: What's your one tip for creating a more positive, inclusive space on social media? 
CM: My number one is diversify your feed. Diversify your feed so you hear from different voices and perspectives. Sometimes following people you don't agree with on everything can be nice to a degree. There are a lot more tools out there to find voices and people than there ever were. How many people do you see tagged on stories? All it takes is a tap and a click over to see. There are resources in front of me 25x a day. Paying attention to that stuff, and taking a second to stop scrolling and dive in a little deeper, might be really helpful sometimes. A lot of the helpful resources I find about body positivity, nine times out of ten comes from the internet, a podcast, an Instagram post, a Pinterest link.
Also, get rid of the people who don't bring you joy on your feed. If you leave Instagram and you don't feel good about it when you close that app, you've got to fix it. Social media can get a bad rap for making people feel inadequate and showing the highlight reel, and that can be very true. But I think the important thing is if that person isn't making you feel good, then mute or unfollow – the power is in your hands as far as what you see on the app every day. If it's not bringing you joy, you've got to fix it.