Very excited to introduce my next Haus Guest, Mexico City based ceramic designer, Perla Valtierra. Perla's work takes inspiration from the various landscapes of Mexico where she works with local craftspeople to source clay and create the collections. The signature ribboning down the sides of her vases and the scalloped edges of her plates evoke the softness of femininity and the beauty in the imperfections of organic form. I've long admired Perla's work and her pieces are eye-catching statement pieces in my apartment.
Originally from Chihuahua, Mexico, Perla has lived in Europe, Japan and other parts of Mexico, which all have deeply inspired her work. It was an honor and a pleasure to sit down with her this month and learn more about her background, her process and what inspires her. Perla's online shop just launched and is open until June 30th.
Here is more about Perla and her story in her own words: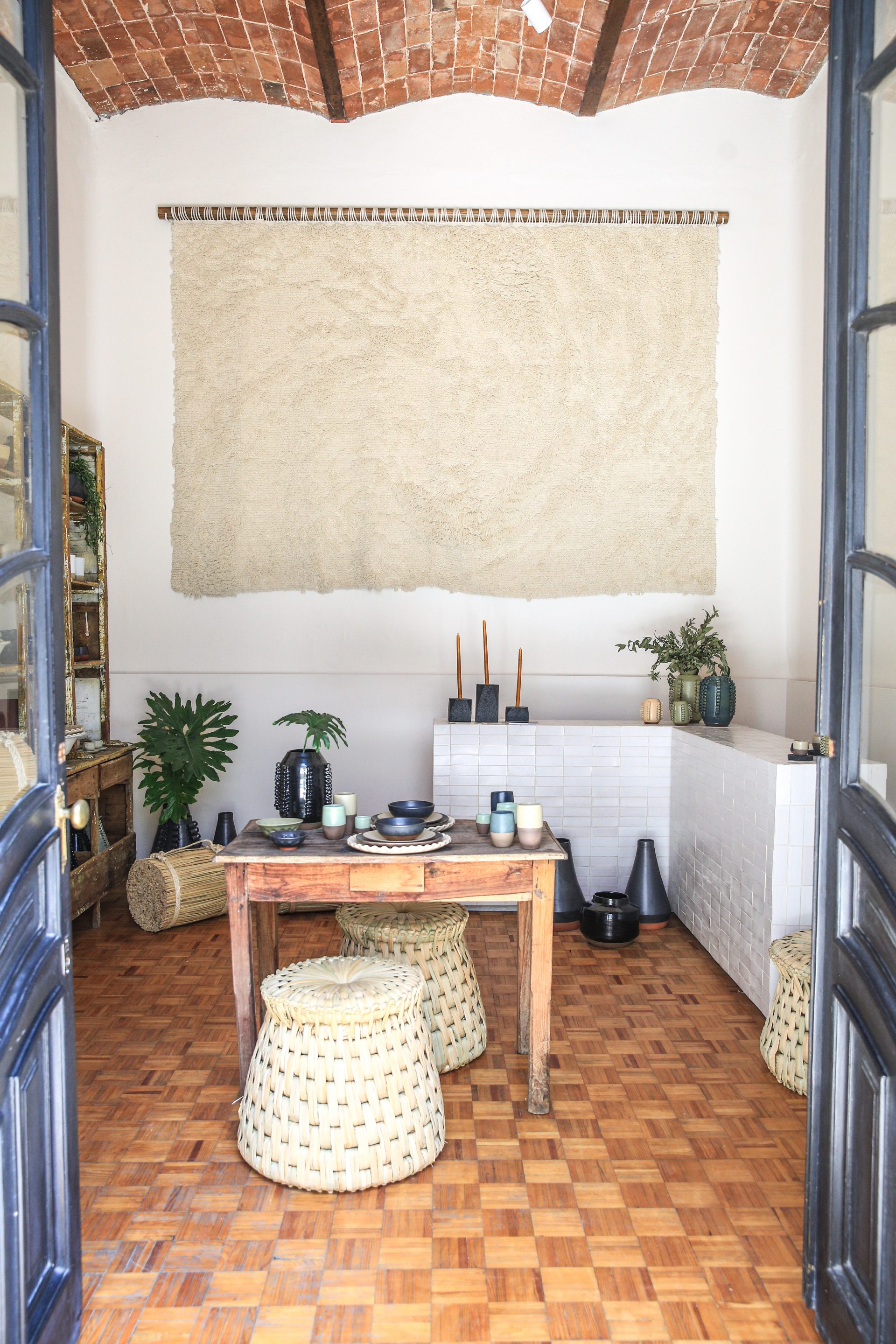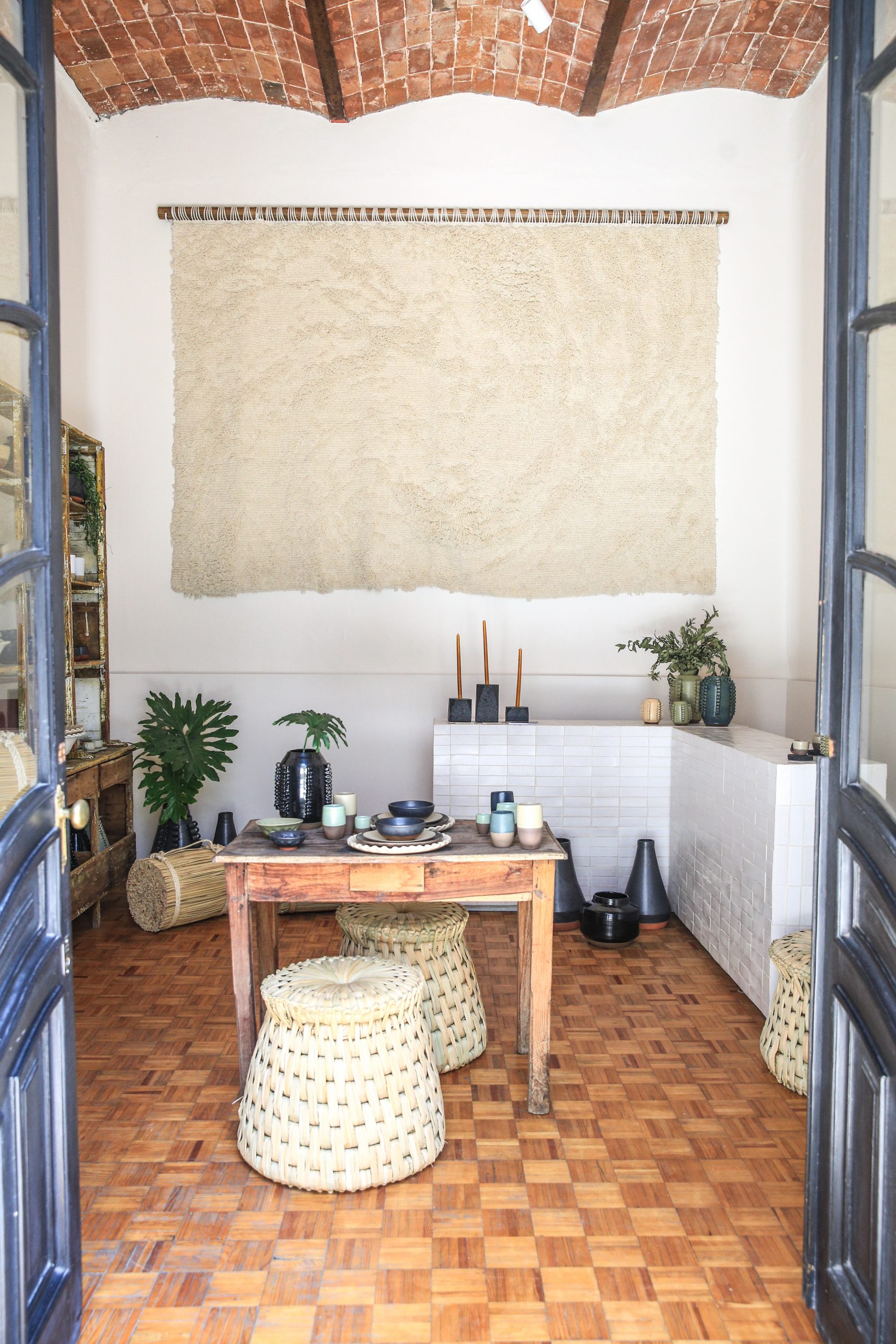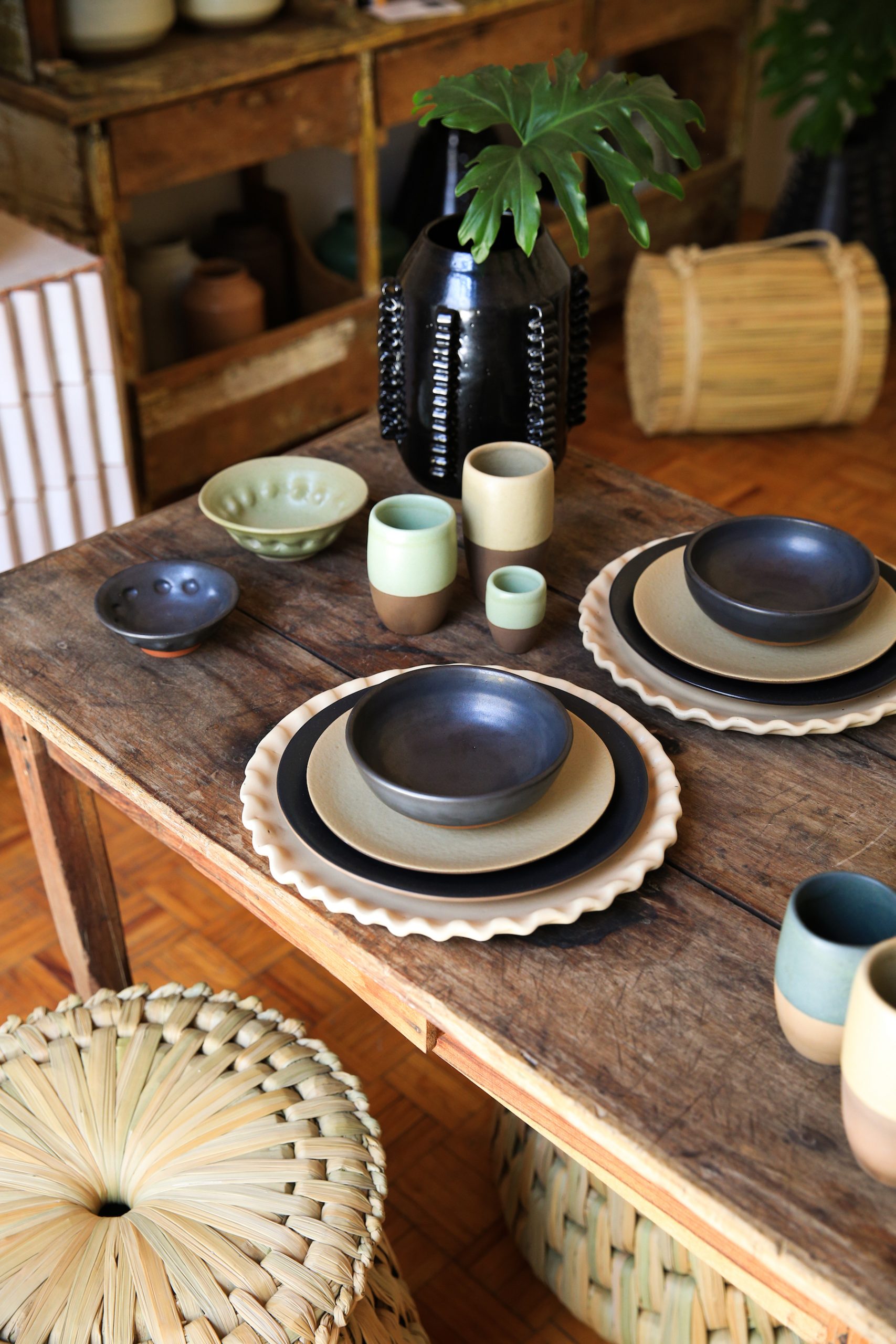 Wu Haus: Your work has caught quite a lot of attention, and we would love to hear more about your story. What lead you into being a designer and creating your own line of ceramics?
Perla Valtierra: When it all started, I wasn't planning to create a brand of ceramics. It was more like it happened with time. I studied industrial design in Mexico City at UNAM. And after I finished university, I was kind of worried because I wasn't interested in any industrial design practice at all. I was worried about my consumption, that we were making just more plastic and things that harmed the environment.
So I had an opportunity to move out of the city and work in a remote village doing ceramics. This was an opportunity that came out because of a ceramic prize that I won. 
The winning project came out of the project part of the school activities. I won the Bienal of Utilitarian Ceramics of Mexico, so that was how I came across a project in central Mexico in Zacatecas. It was the first time that the local government organized a collaborative project with craftsmen,  and designers in this particular exercise. There was also a technician that knew everything about the material. So I moved to Zacatecas after University. I lived there for over a year. I was moving from one ranch to the other in the middle of nowhere, and for me, it was a very important time because it made me realize that there was so much work to do in this country, and there were so many things that we could see and that not everything was in the city. 
So that's how I started what is today my brand. I went to Zacatecas and the project was related to ceramics. I was working with two communities of women. They were not traditional craftspeople. It was more like a program that they implemented for these women to have a way they can earn money. With that in mind, it made me realize that there were so many women who didn't have access to a computer or phone. We were ordering all the materials from Mexico City, and for me, it was hard to believe that when the program ended, these women weren't going to be able to be independent. So I decided to stop buying these materials from the city. We started to dig in the local clay and did our best to look for local materials. This opened the possibilities for this community.
2010 was a really important year for me. It's when I designed the collection Barro Zacatecas. And I continue to produce this collection, but I don't call it Barro Zacatecas anymore because we don't use the clay from there anymore. We have the same design and shapes, but now we call it BZ Set. It's kind of doing editions, where you have a design, and the original design was made with this clay, that was inspired from the landscape of Zacatecas, inspired from the sky and landscapes that are well known. And when it's dry everything is golden and there are a lot of reflections of the lights. A lot of golden color and blues.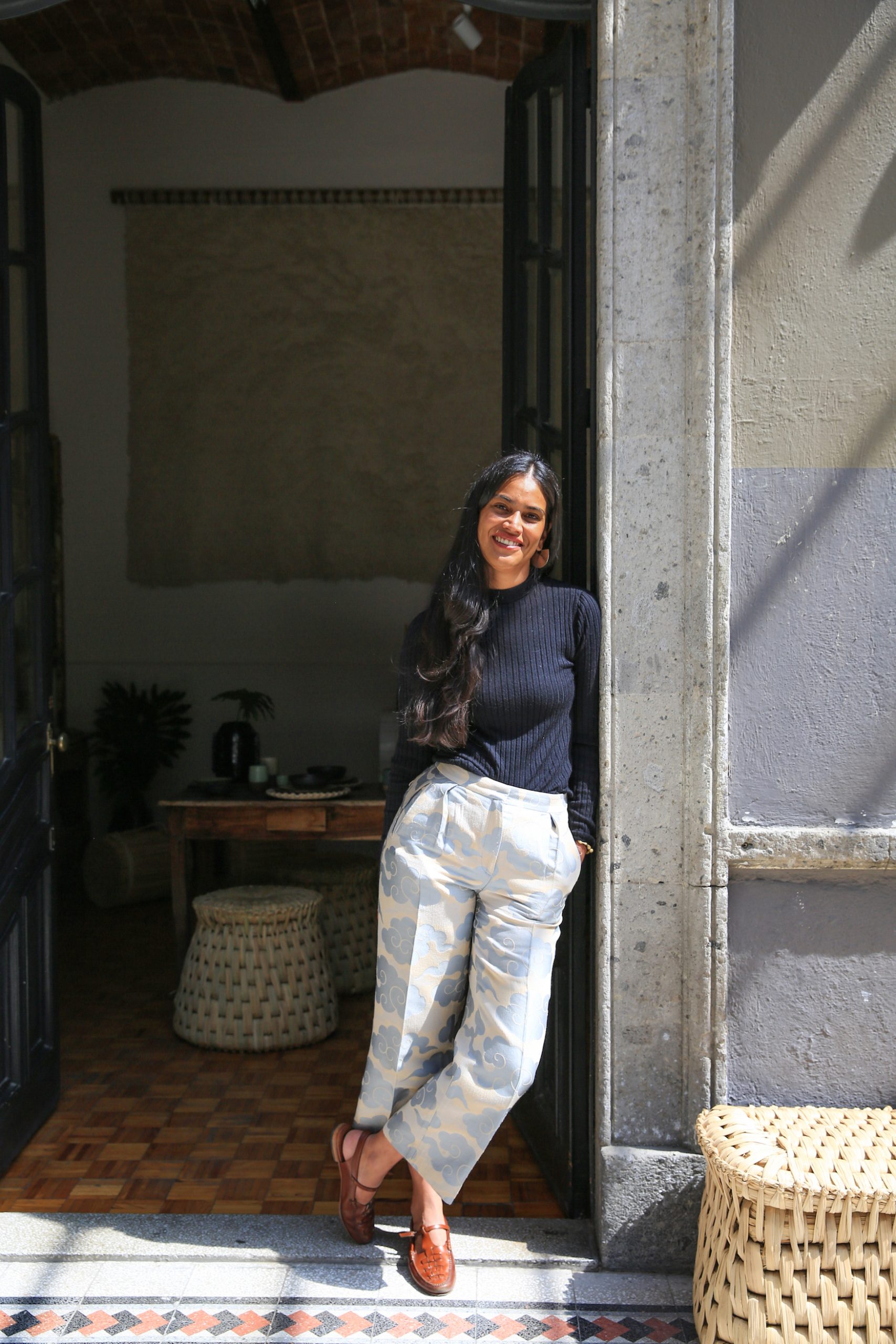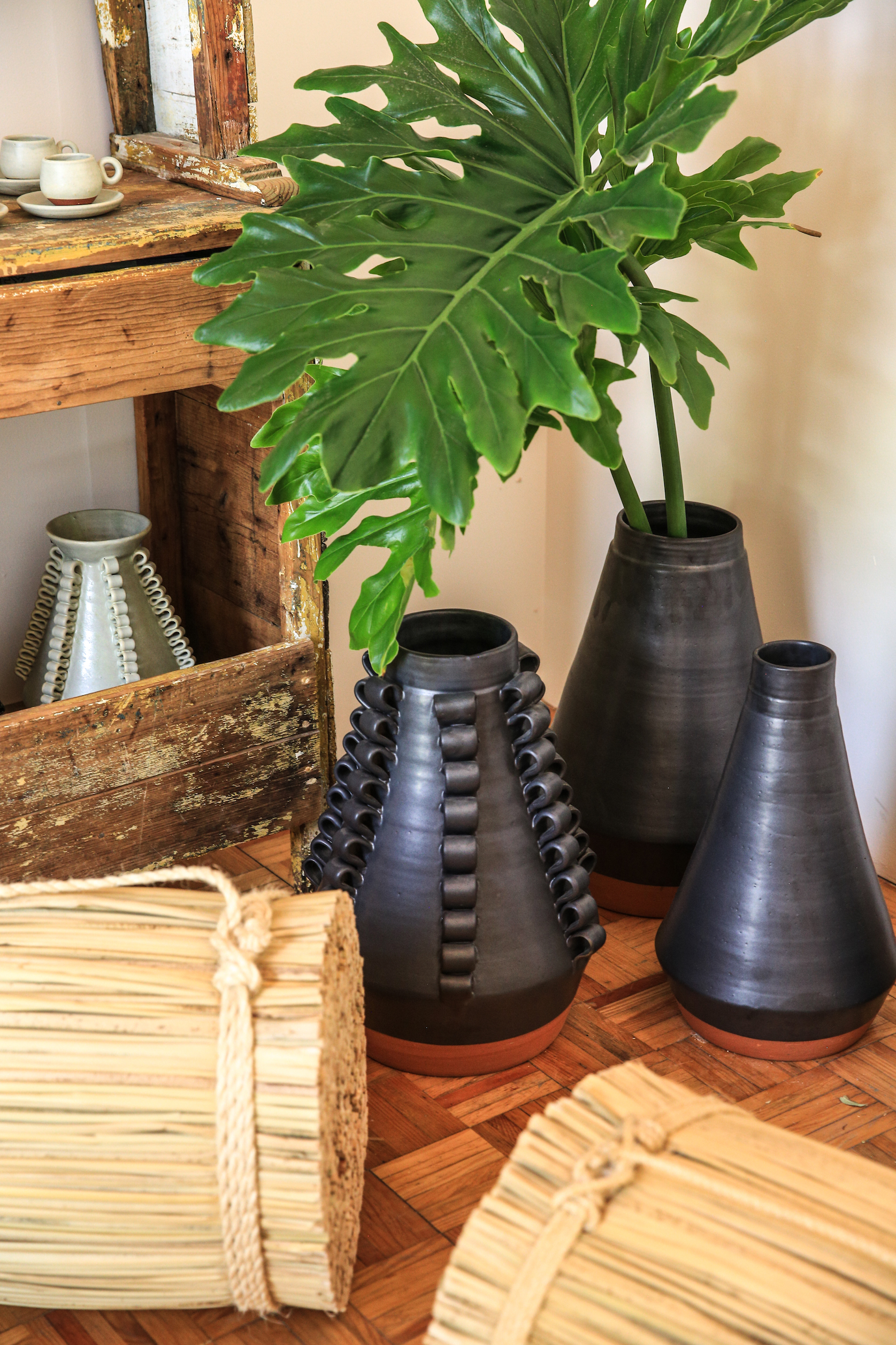 WH: How would you define the style of your brand and how it developed since you started in 2010?
PV: I think my style comes from tradition and materials. I am really inspired by materials. In Zacatecas the clay was really important. This is the beginning where I started to glaze only half the clay. Now we see this technique more, but some years ago it was uncommon. For me, it is really important to show the clay I was using, and I still do, I always try to show the clay we use because we still only use local clays, not industrial clay. 
WH: What's the process like? How long does it take? Are you able to produce what you need in that process?
PV: Natural clay means that you go and dig it from one place. Industrial clay is produced by big companies, like Interceramic. It is mined, processed, formed and fired using machinery in mass quantities to produce the end product. 
I learned a lot about the process of natural clay when I lived in Japan in 2014. When I came back, my mind was totally upside down from what I saw there. I knew I wanted to go back to Mexico and implement everything I saw there. . So I came back and the first exercise I did was to start a project that I developed in Atzompa, Oaxaca, with a lady named Francisca Porras. We started to test the local clay. Usually this clay is used in traditional fires, at low temperature –  not because the clay does not have the properties but because the people don't have the proper kiln to fire at higher temperatures. The first thing we did was test the clay to see its resistance to heat, and a collection of lid containers came out. You can find them in the online shop.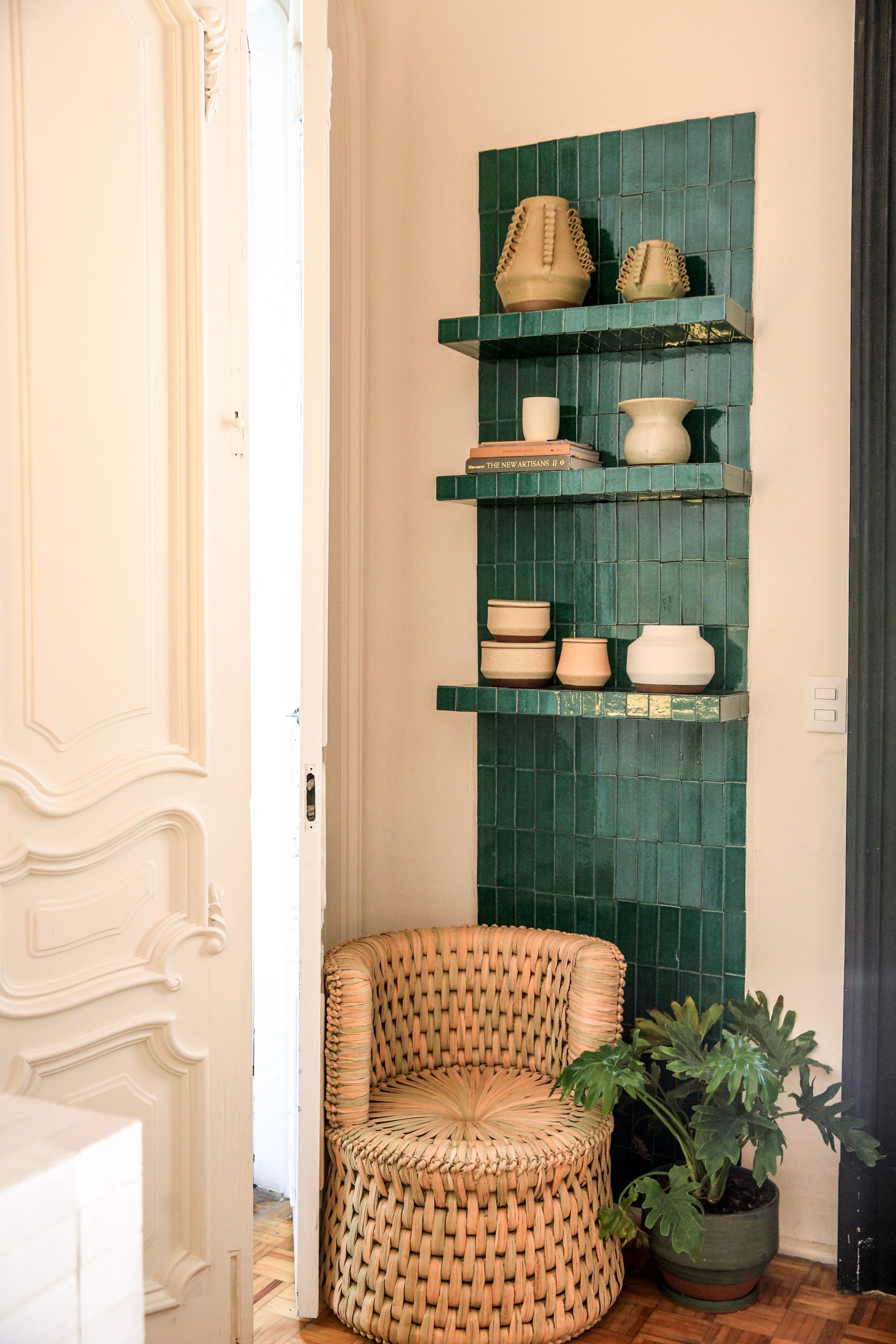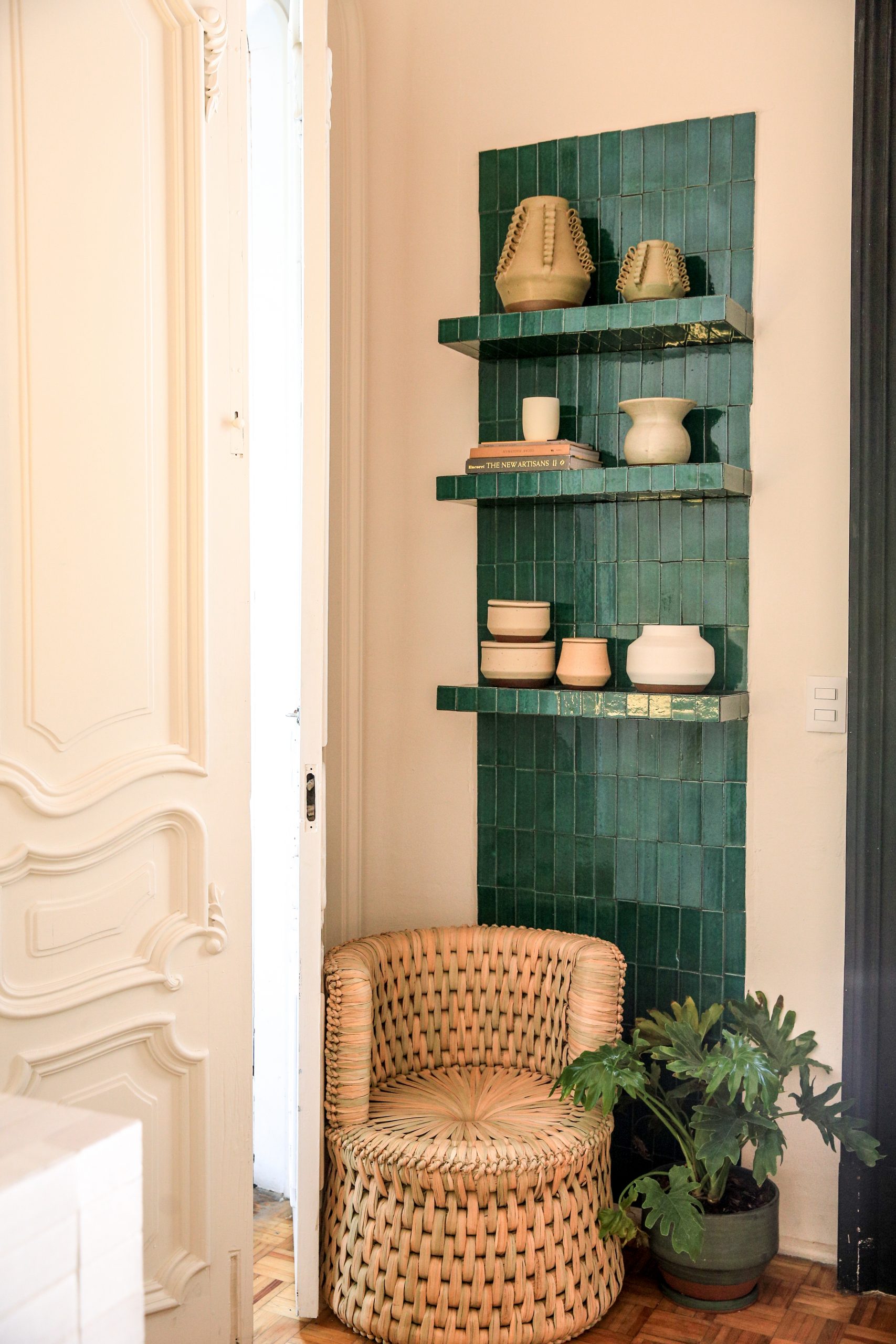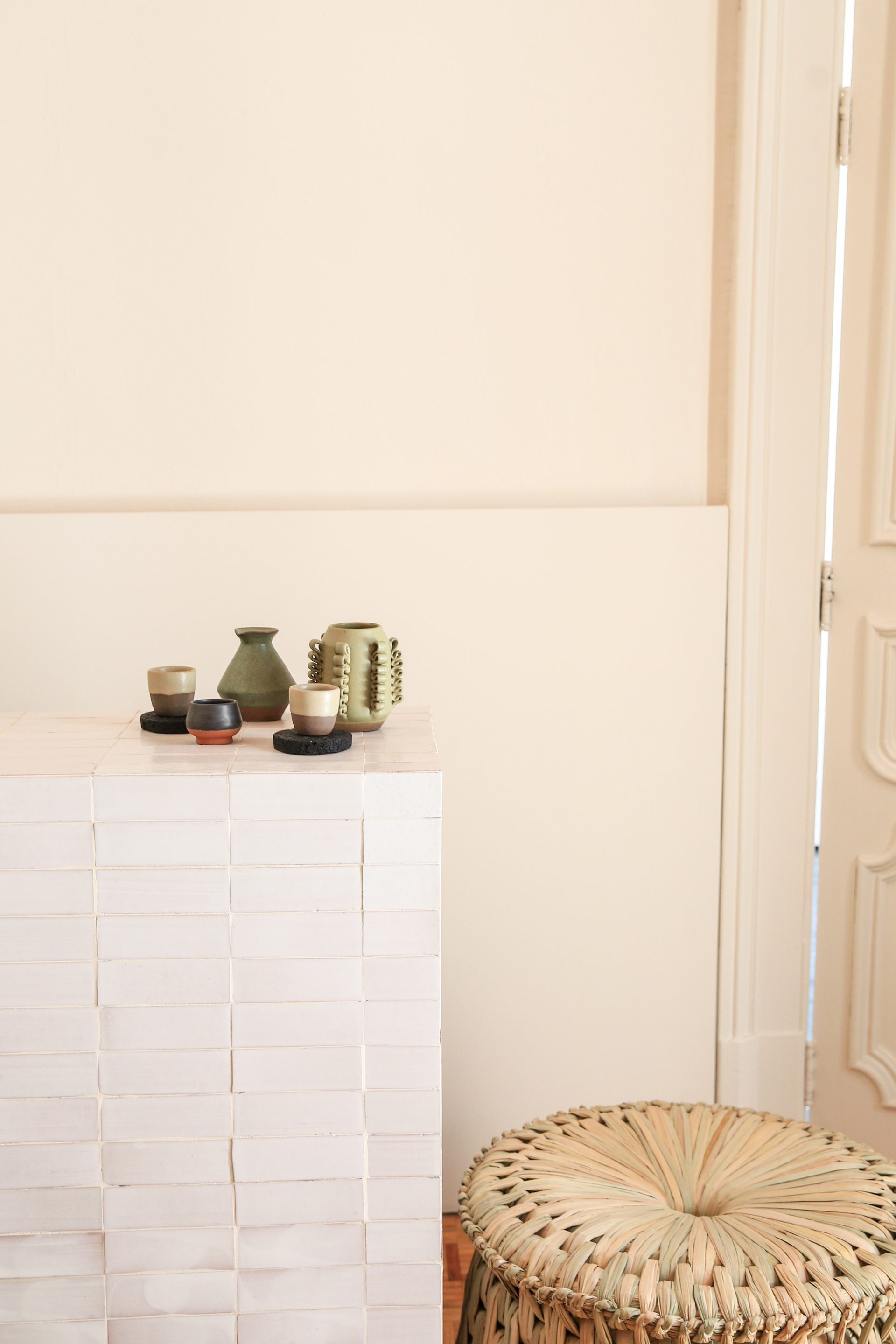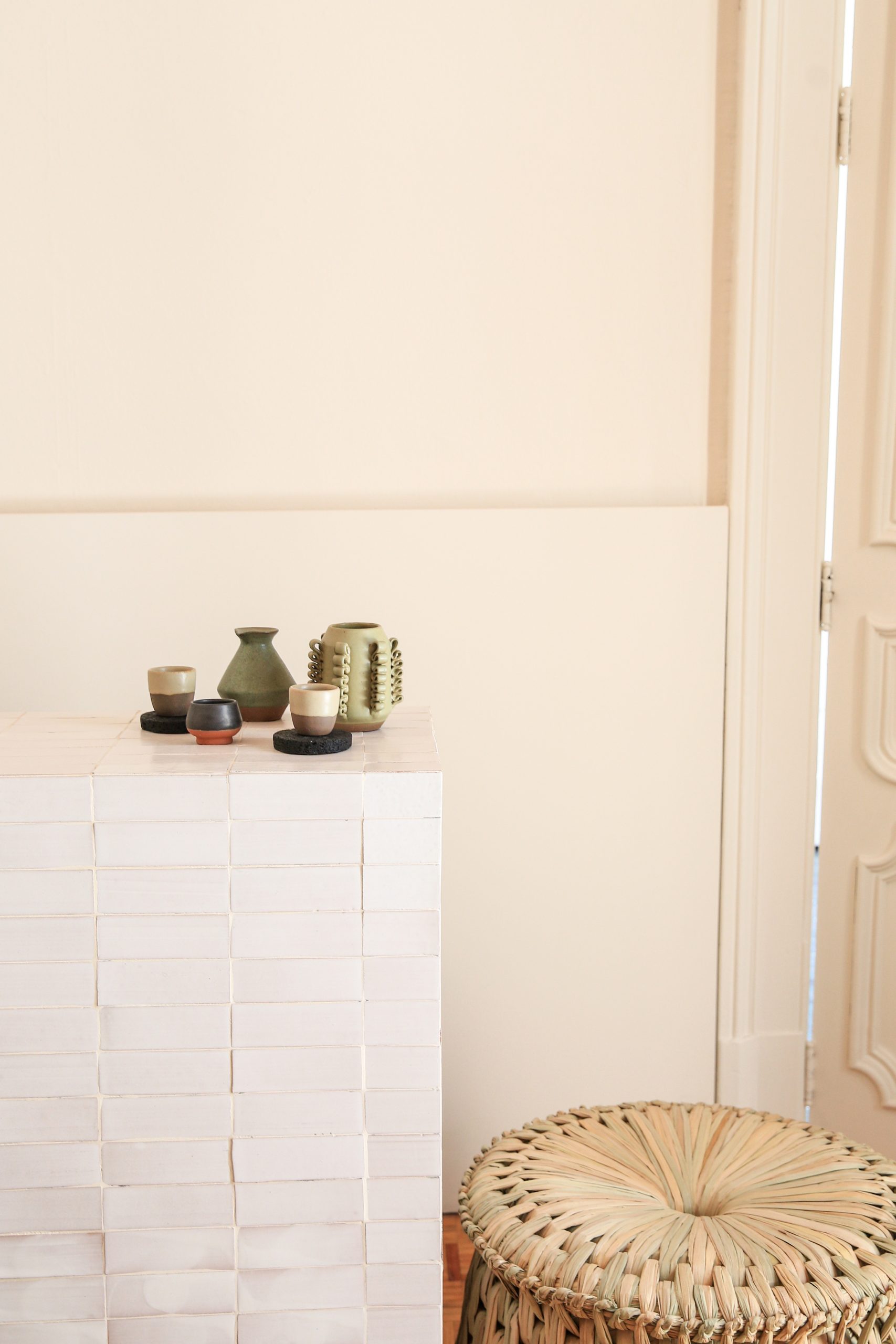 WH: What inspires you most? In your work and in your life?
PV: Maybe it's going to sound cliché but for me, traveling is an inspiration all the time. I'm also very interested in material culture. I love objects, how you use them, how you make them, how they have changed through years through the history of the world.
When I was in Japan the project was inspired from something I did in Oaxaca with Kitzia and Diego from Inovando La Tradición. We were studying the development of the objects in Atzompa, so how the objects changed from pre-hispanic times and after the Spanish arrived. With this idea in mind of how objects evolve, I arrived in Japan. I started to research and study, and at the beginning when I started to see the pieces from Japan, Greece and Mexico, I noticed they all had the same shapes. All the pieces from these places had the same uses –  keeping water, serving food. The basic needs for everyone were the same. Once each country developed their own culture, religion and things we do, the objects change and adapt. So I think for me that is one of the biggest inspirations. 
And then being in Mexico and working with Don Jesus [one of the craftsmen I produce my collections with]. The pieces that we make with him are inspired by the local traditional details. One of the things I would like to continue to do is work with other people to collaborate and be able to inspire each other. When I'm with Don Jesus, I'm inspired. I always have some ideas of what I want to create, but it's with him when I start to make pieces and ideas blossom.  
WH: Where are the collections produced? How many artisans do you work with? 
PV: The collection now is made in el Bajio, which is in central Mexico. We have two types of productions: the handmade that is basically all the Lola, Astriado, Avenero and Ribete Collections are made by Don Jesus. He is throwing every single piece. He works with his family. His wife is helping, and the daughters are helping too. And sometimes some of their grandkids are helping. It's family work. 
WH: How do you go about selecting the color palettes for your collection?
PV: Colors are always changing. We have a new line and these colors are less earthy. They are pastels and more vibrant shades. I like to always have an assortment of colors.  
WH: Can you tell us about your new showroom space? 
PV: I was living in Europe with my husband until COVID-19 when we abruptly moved back to Mexico. I had been working here for the last 10 years, but I didn't live here, so I wasn't focused full time. When we moved back, I was looking for a space, and then my friend Regina, who owns txt.ure, and I were talking and thought, "Why don't we open a space together?" We do similar work in the sense that we both co-create with craft. We both wanted to put our projects on a higher level, and we decided to do it together. 
Regina already had an office in the Fundacion Marso. She is a friend of Sofia Mariscal who runs it, and she said that she would be happy to have us. It's all women who work with crafts who share the space. We opened April 27, 2021. It is the only place where we show our work in Mexico City. The idea is to always be moving and changing the work and the space. Every two weeks, you can find different products. You can make an appointment to visit us through my Instagram or website. We're there Wednesday through Friday from 11am to 6pm.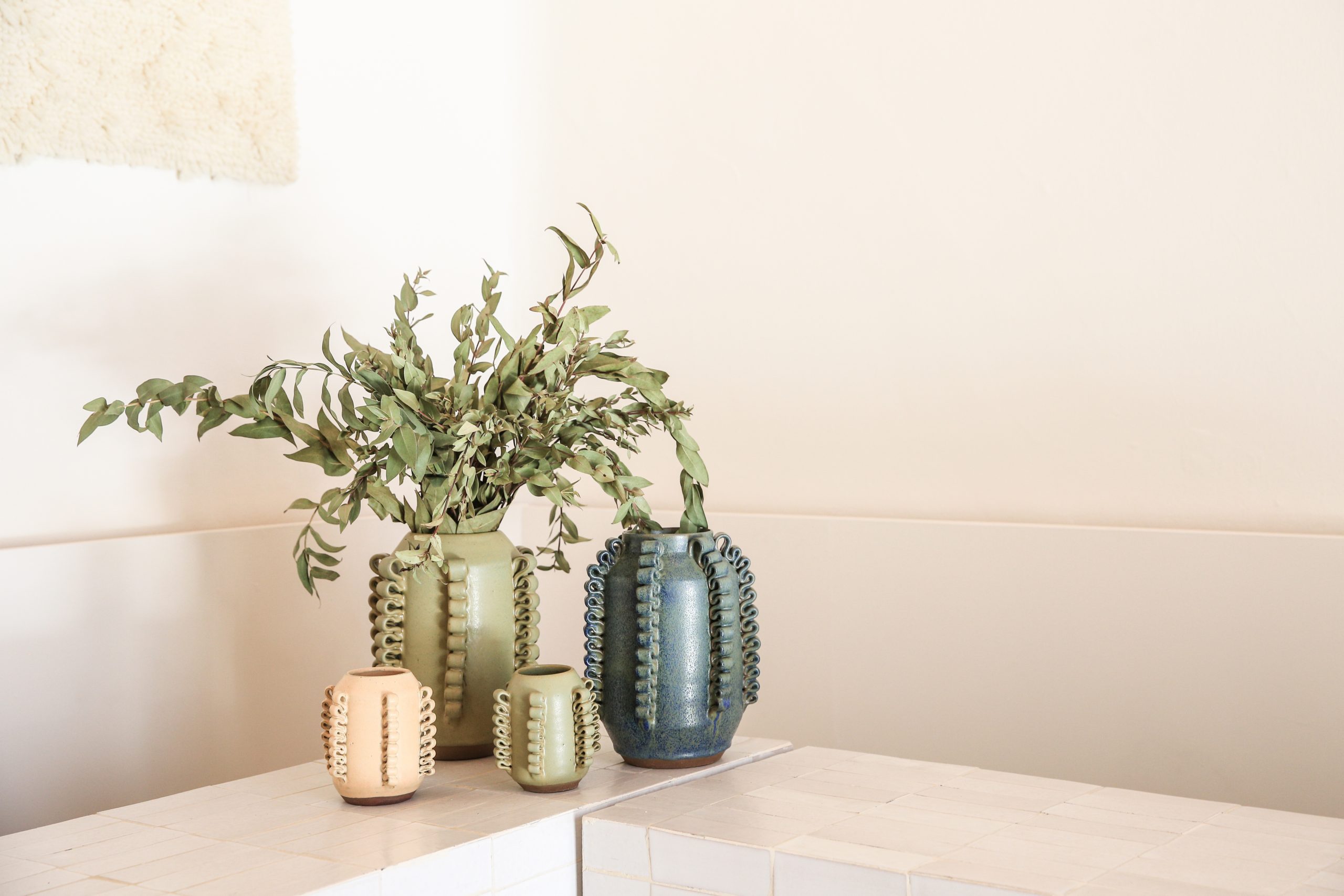 WH: How would you describe your artist community in Mexico City, and how does it impact your own work?
PV: Most of my friends here are creative. After being in Europe for several years, I consider Mexico to be quite active energetically. When I was living in Europe, iIt was hard for me. Once I got back, things began to flow more easily and  I decided to open the showroom. I like to be here and to share with others. I'm inspired by the other women in Fundacion Marso. They all work in different projects, in collaborative and social projects. We learn from each other and share clients. It's a very friendly working atmosphere. Very collaborative and open, warm and welcoming.
WH: What are some of your favorite places in Mexico City? To eat, shop, see/do, etc.
PV: I love living in the south of the city. I live in San Jeronimo, which is 20 minutes from Los Dinamos. It's really nice to be able to drive 20 minutes from home and be on the mountain. To have some fresh air and visit the waterfalls. My favorite places to eat are Campobaja and Rosetta. I love to go for walks in Ciudad Universitaria and also in San Angel.
WH: Do you have a dream project that you would love to realize someday?
PV: I've been thinking about it a lot lately. Things are working well. But I'm kind of nervous about what I'm going to do next. So I designed a new collection that is more focused on accessories: teapots, cups, candleholders. For me, it is important that it's not something that is fashionable, that will go out of style. It's like the collection I did 10 years ago in Zacatecas. It's a timeless collection. This is one of the visions I like to apply in my projects. I don't want Don Jesus to be saturated with work because I consider it important for him to enjoy his life and to rest. My dream project is to make a clay map of Mexico. To visit all the regions and find and use local clays. And then in this way be inspired to make new collections.
WH: Anything else you want to talk about.. 
PV: We launched our online shop this month, and we are planning to open temporarily. We are going to have different collections every 3 months. 
www.valtierra-ceramica.com now open until June 30th.
Photos by Katie June Burton