Salad season! Well heck, for me, every season is salad season. Either way, this Little Gem Salmon Wedge Salad with Creamy Basil-Cashew Dressing is lighting up my summer in a major way. A healthy spin on the typical wedge salad, this one hits all the notes: crunchy, fresh, herbaceous and slightly sweet. Juicy strawberries and salmon, yum! This is my go-to way to prepare fresh salmon. It can be eaten as a filet or broken apart and added to salads.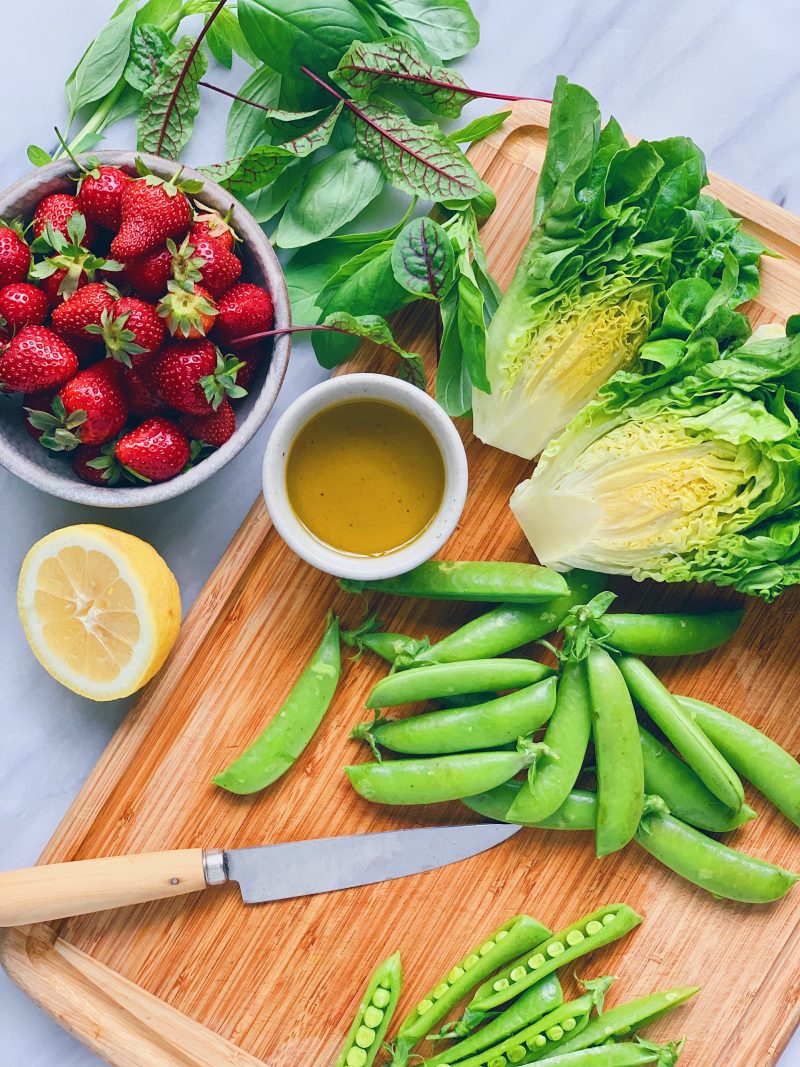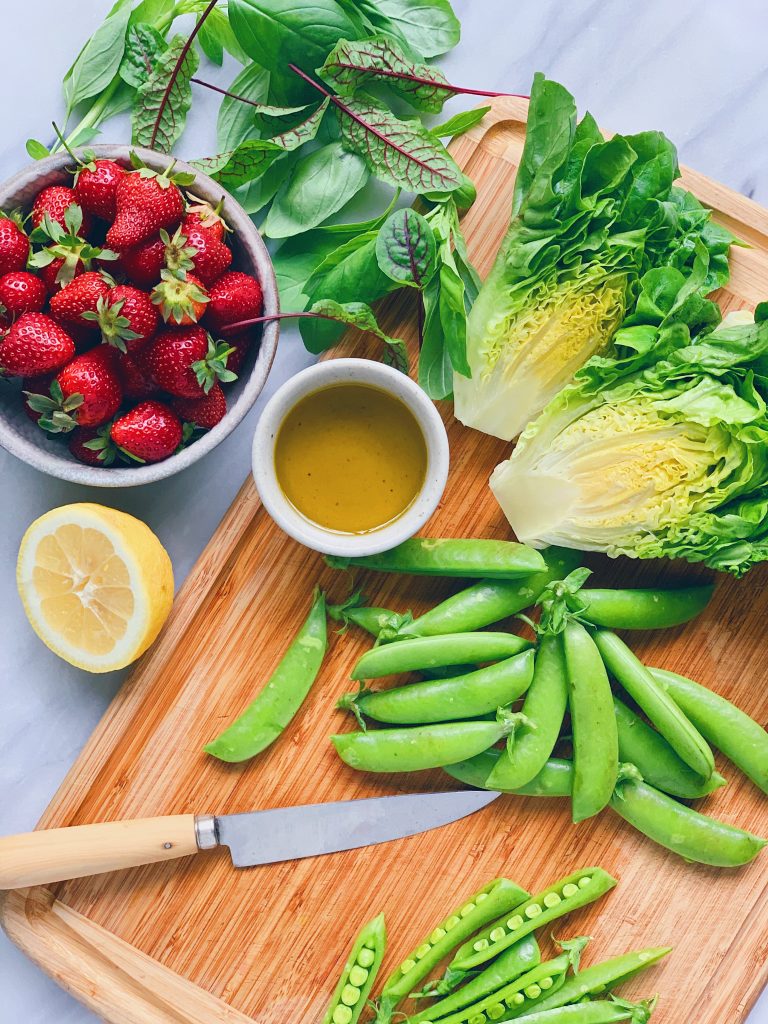 Little Gem Salmon Wedge Salad with Creamy Basil-Cashew Dressing
[Serves 4]
For the salad:
2 lb salmon filet, cut into four equal pieces
1 ½ Tablespoons olive oil
Salt and pepper, to taste
1 ½ cup snap peas, vertically sliced in half
4 heads of little gem lettuce, halved lengthwise, or 2 heads of romaine, quartered lengthwise
1 pint fresh strawberries, cut into halves and/or quarters
To garnish: basil leaves, lemon wedges, salt + pepper
For the dressing:
⅓ cup Pompeian Organic Extra Virgin Olive Oil
3 tablespoons lemon juice
1 tablespoon white wine vinegar
1 cup raw cashews, soaked in just-boiled water for 20-30 minutes then drained and rinsed well with cold water
½ cup basil leaves, tightly packed
1 garlic clove, minced
¾ teaspoon salt
Water, as needed to smooth out consistency (add 1 Tablespoon at a time)
Preheat oven to 450F. Coat salmon with olive oil then salt and pepper generously. Bake salmon, skin-side down on parchment-lined baking sheet for about 12 minutes.
To make dressing, add all ingredients except water to a high-speed blender. Blend on high until smooth, adding water slowly if necessary.
While the salmon is cooking, remove any broken or large leaves from outside of little gems or romaine and discard. Cut in half (or quarters) vertically. Lay salad wedges on plate and top with snap peas and strawberries. Serve salmon on the side or flake and add on top. Drizzle with a generous amount of dressing. Garnish with extra basil leaves, salt + pepper. Serve with lemon wedges.