Wow! I can't believe tomorrow is the officially start of summer. Really looking forward to river days and camping trips, but even with so many memories yet-to-be-made, I can't help but be most excited for our Finding Fluidity retreat in October in Todos Santos, Baja, Mexico, at the stunning Pachamama Mexico Boutique Hotel and Retreat Center! This will be the first (hopefully of many) international Wu Haus retreats, and I couldn't be more excited to spend time with some of you in one of my favorite countries in the world. After the success of last year's retreat, Coming Home, in LA, we decided we wanted to host a longer retreat with a beautiful natural setting. This very special retreat will be the only event I host for the remainder of 2019 and the only retreat until fall of 2020. Shannon and I are pouring so much energy into making this retreat unforgettable. Today, I wanted to give you a little sample of what you can expect.
We decided to call the retreat Finding Fluidity, as inspired by the resilient quality of water and how it's strong yet graceful and moves with both force and ease. We live in a world that can often feel over stimulating. We have to deal with so much stress and commotion on a daily basis. This retreat is designed to help you learn to move through your life with more fluidity. To surrender more. To invite more ease into all that you do. Through the difficult periods, to learn to sit with the discomfort while still nurturing and taking care of yourself. This retreat is open to all people from all walks of life. We invite diversity in all forms and are here to support each of you on your own unique journeys.
If you're interested in joining us in October, you can see the full retreat page here, and you can sign up here. Please don't hesitate to reach out if you have any questions about logistics, programming, payment plans, etc.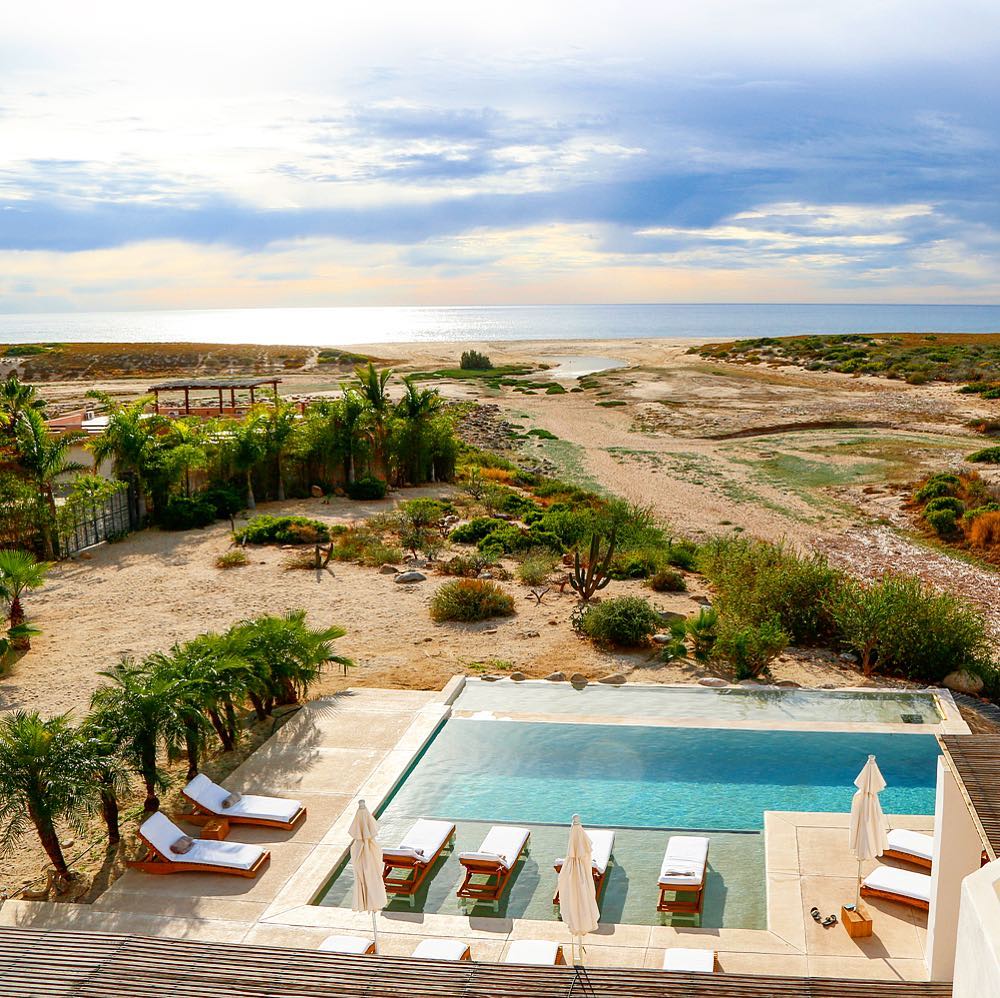 Sample daily itinerary:
7:15-8:30am     Guided yoga/movement and meditation
9:00-10:00am     Breakfast
10:00am-12:30pm     Morning Session (ie: creative inspiration gathering + prompted writing, food prep + styling, adaptogenic herbs and elixirs, etc.)
12:30-3pm     Lunch and free time (One-on-one sessions with Shannon + Alison, swim, beach, walk, sleep, relax, etc.)
3:00-5:30pm     Afternoon Session (ie: breathwork ceremony, guided scenic hike, trip to Todos Santos, etc.)
6:00-7:00pm     Dinner
7:00-bedtime     Free time to relax, swim, read, write, reflect, etc.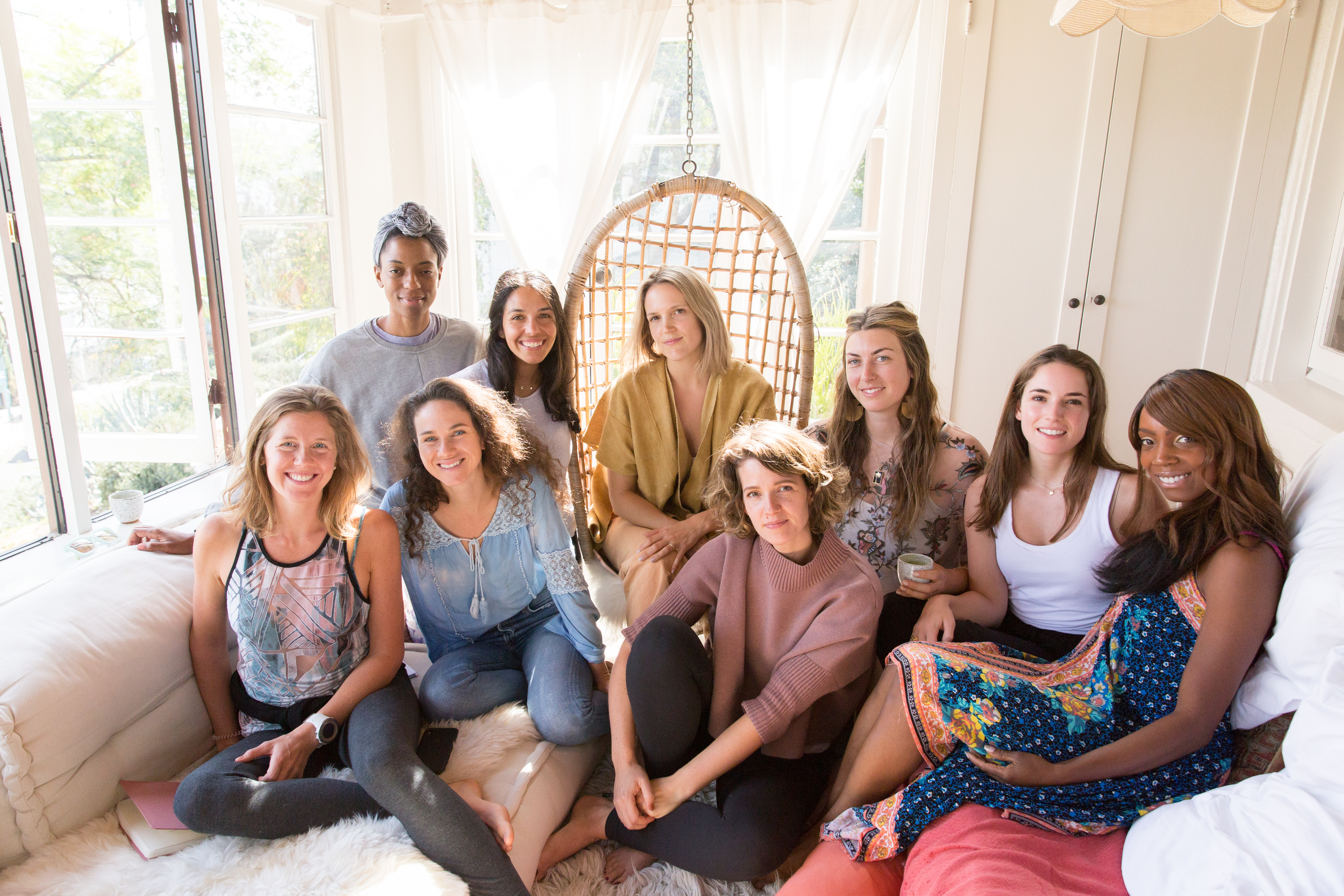 This retreat is:
an invitation to show up, perfect as you are, and explore healing mindfulness practices in a supportive community of like-minded humans
an opportunity to slow down, breathe deeply into the wisdom of the heart, awaken the body and nourish the spirit
an inclusive gathering where diversity in all forms is desired as a priority and honored
a time to learn and gather tools for creative inspiration
an opportunity to reflect and practice guided writing activities
a chance to experience a powerful breathwork ceremony
a time to learn about adaptogenic herbs to incorporate into your daily rituals
a chance to learn useful, everyday food preparation and styling tips
an opportunity to connect and forge lasting relationships with other creative, in-tune people
SO MUCH MORE!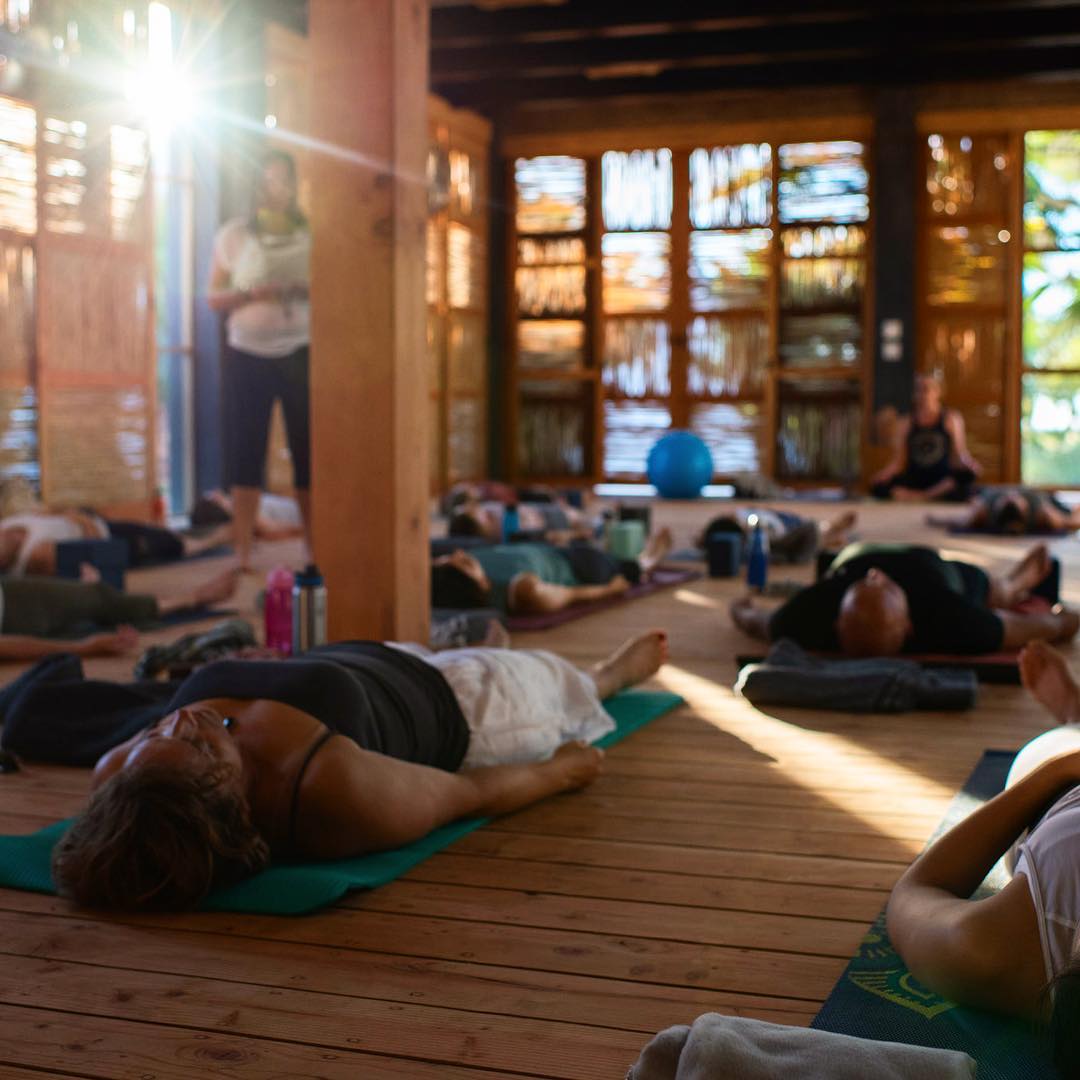 Besides being a magical food goddess, Shannon guides powerful breathwork ceremonies. You will get to experience one of these incredibly healing and expanding ceremonies at the retreat this fall. If you've never practiced breathwork, here's a little bit about this practice:
"Clarity Breathwork is a powerful process of healing and transformation. It deeply supports the clearing away of old energies, patterns, conditioning, negative thoughts and emotions and opens the doors wide for new life and greater consciousness. Most of us don't breathe fully, we hold back the breath and have been doing so most of our lives. When we start to breathe fully and consciously we are easily able to release what we have been holding and open to an incredible expansion of consciousness, including greater forgiveness and self-love. This inner change brings about shifts in our outer lives for the better. Clarity Breathwork supports people to release stress and tension, heal and resolve trauma, gain deeper insights into current life issues, and access one's own internal healing energy, creativity and greater knowing."
We wanted to offer you a short guided meditation video to use at home. Shannon guides us through a calming and centering meditation that can be used at anytime during your day.
A big part of this retreat will focus around nourishment. What we put in our bodies, so we can move through our lives with as much ease as possible. Since we'll be in sunny Mexico, we'll focus on cooling foods and hydrating beverages. We wanted to offer you a sample recipe to make at home. Perfect for summer, this Aloe-Honeydew-Mint Elixir is bright, delicious and refreshing.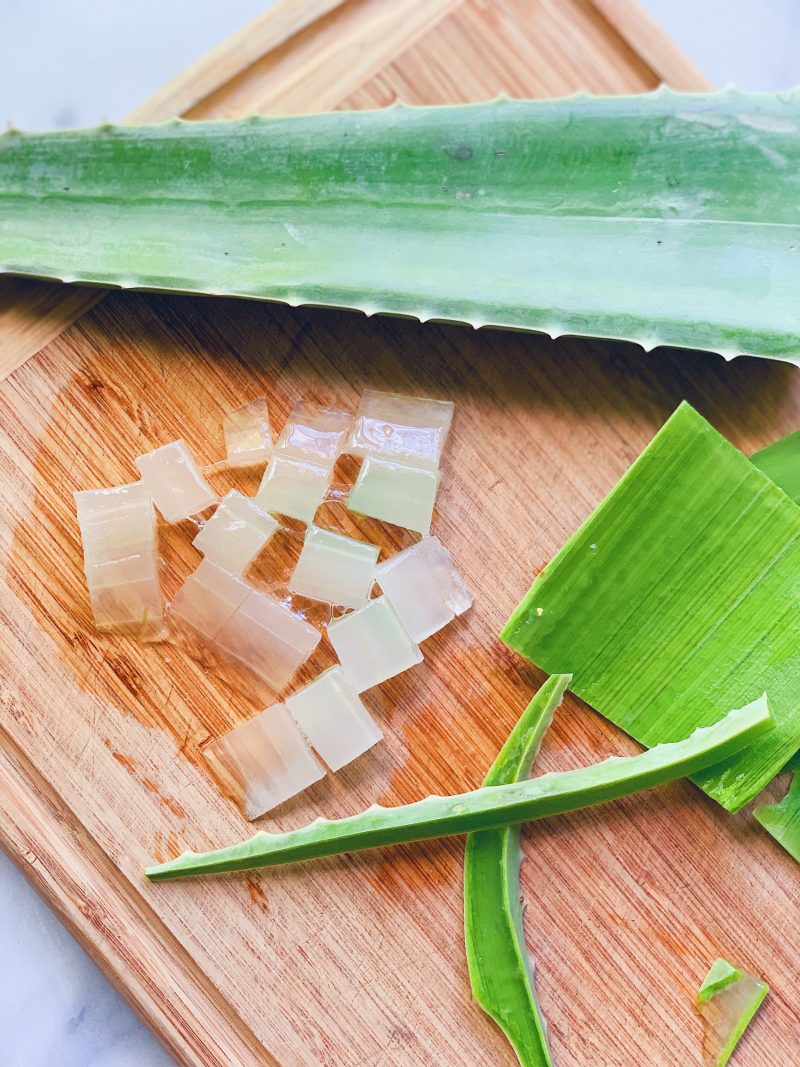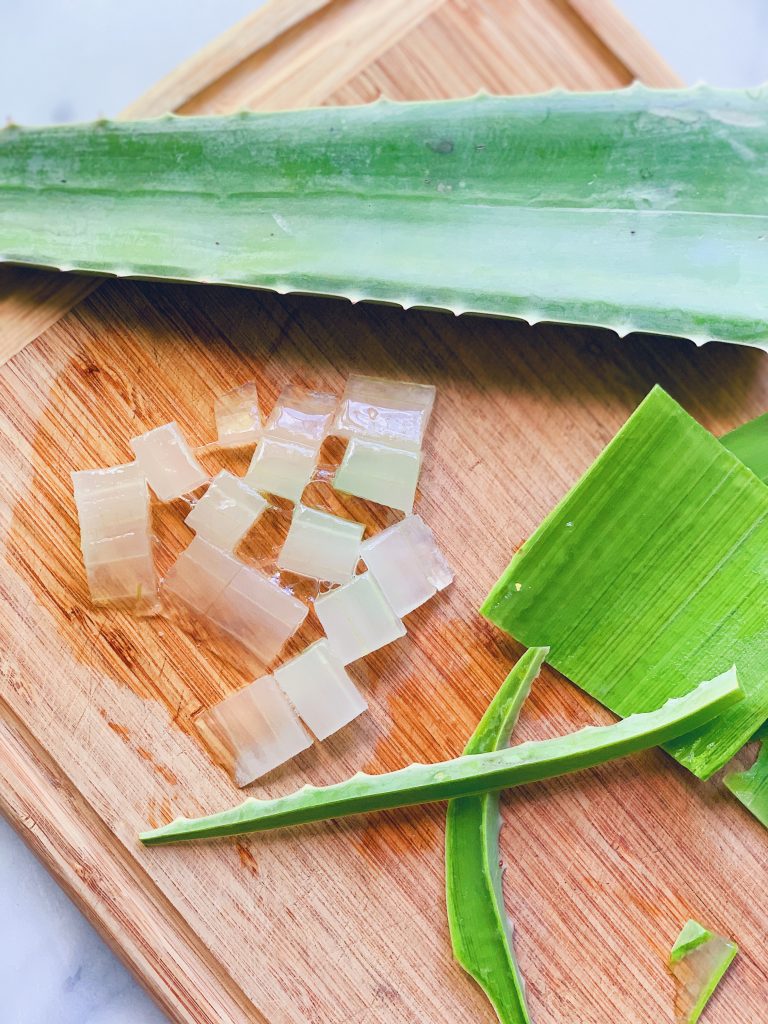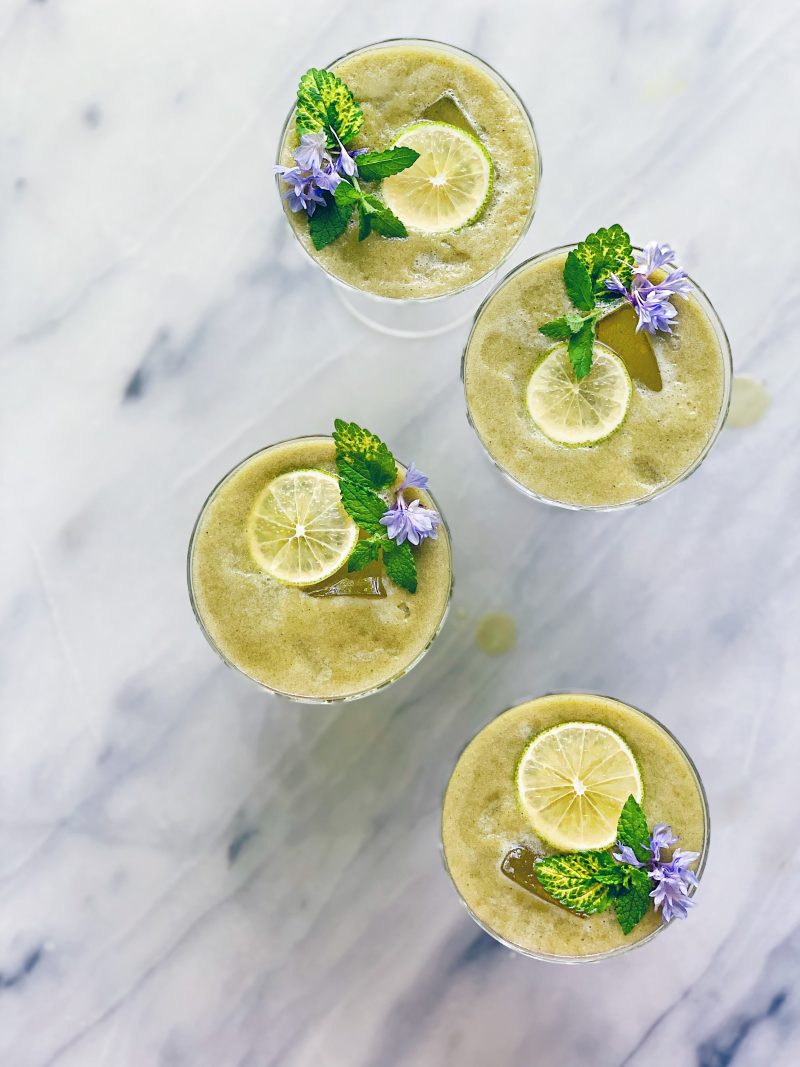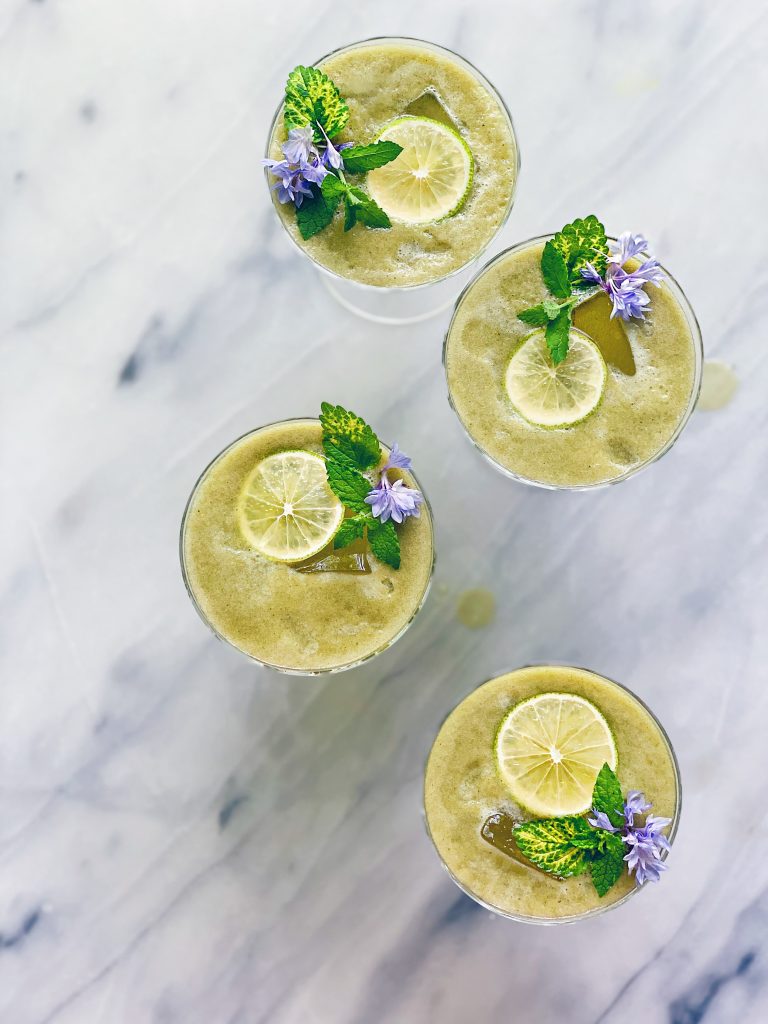 Aloe-Honeydew-Mint Hydrating Elixir
[Makes 6 cups]
4 cups ripe honeydew, juiced (or just blended with other ingredients if you don't have a juicer)
1 ½ cups fresh aloe, cubed (about 1 whole fresh aloe stem)
1 cup fresh mint, loosely packed
1 cup filtered water
Juice from 1 lime
Wash and dry the aloe leaf, then place it spike-side down on a cutting board. Using a sharp knife, cut along the edges of the leaf to remove the spikes, and cut off the bottom and top of the leaf. This should expose the gel on all sides.
Run a sharp knife under the green skin on one side until you remove it completely. Be careful not to cut too much into the gel. If you notice that there's any yellow ooze on the aloe gel from the skin, that's aloe latex—which has laxative properties. You can wipe it off with a paper towel or rinse off with cool water.
Once you've removed the first side of skin, score the gel into one-inch squares. Scoring the gel first will make it easier to remove in pre-portioned chunks. Edge the knife along the other side to remove the other green skin. Check for yellow aloe latex and remove or rinse it from any of your one-inch square pieces of aloe gel.
If using a juicer, juice honeydew and add liquid to high-speed blender. Otherwise, add all ingredients to high-speed blender at once. Blend on medium-high until smooth. If you didn't use a juicer, you can strain the blended beverage through a fine-mesh sieve to remove pulp. Chill in refrigerator for 30-minutes before serving. Pour over ice and enjoy!