As we settle into a new year, many of us take this time as an opportunity to set intentions and goals for the 12 months that lay ahead of us. Some goals may have a clear finish line or outcome, like writing a book. Other goals may focus more on shifting your mindset, like practicing patience, or creating a long-term habit like meditating daily.
While I know there's a lot of skepticism around making resolutions, I'm all for setting intentions that aim toward self-growth and reflection. I think that even when we don't quite reach our intended goal, or if the outcome looks different than we imagined, we've still learned and grown from the experience. As an owner of my own business, I know very well that failure is an important part of the process.
For me, I've learned that the best way to reach a goal is to start small and go from there. I've recently incorporated some small changes to my morning routine that have already made a difference. For example, I've known for a while that meditating regularly helps me deal with my anxiety and allows me to approach challenges with more self-awareness and understanding. But despite knowing that I enjoy meditation and how it benefits me, it's easy for me to set my practice aside when life gets busy. Recognizing that I needed more support in this aspect of my life, I downloaded a meditation app in early December that has helped me with consistency and even given me new perspective in my practice.
Another small change I've made to my morning routine is taking Ritual's Essential for Women multivitamin. The first time I took Ritual was at Burning Man last year. It's particularly hard to get nutrients you need when you spend a week camping in the desert, and my friend had brought a bottle with her to help fill in the gaps. I'm generally not a huge fan of multivitamins, but had heard enough good things about Ritual that I was interested to try.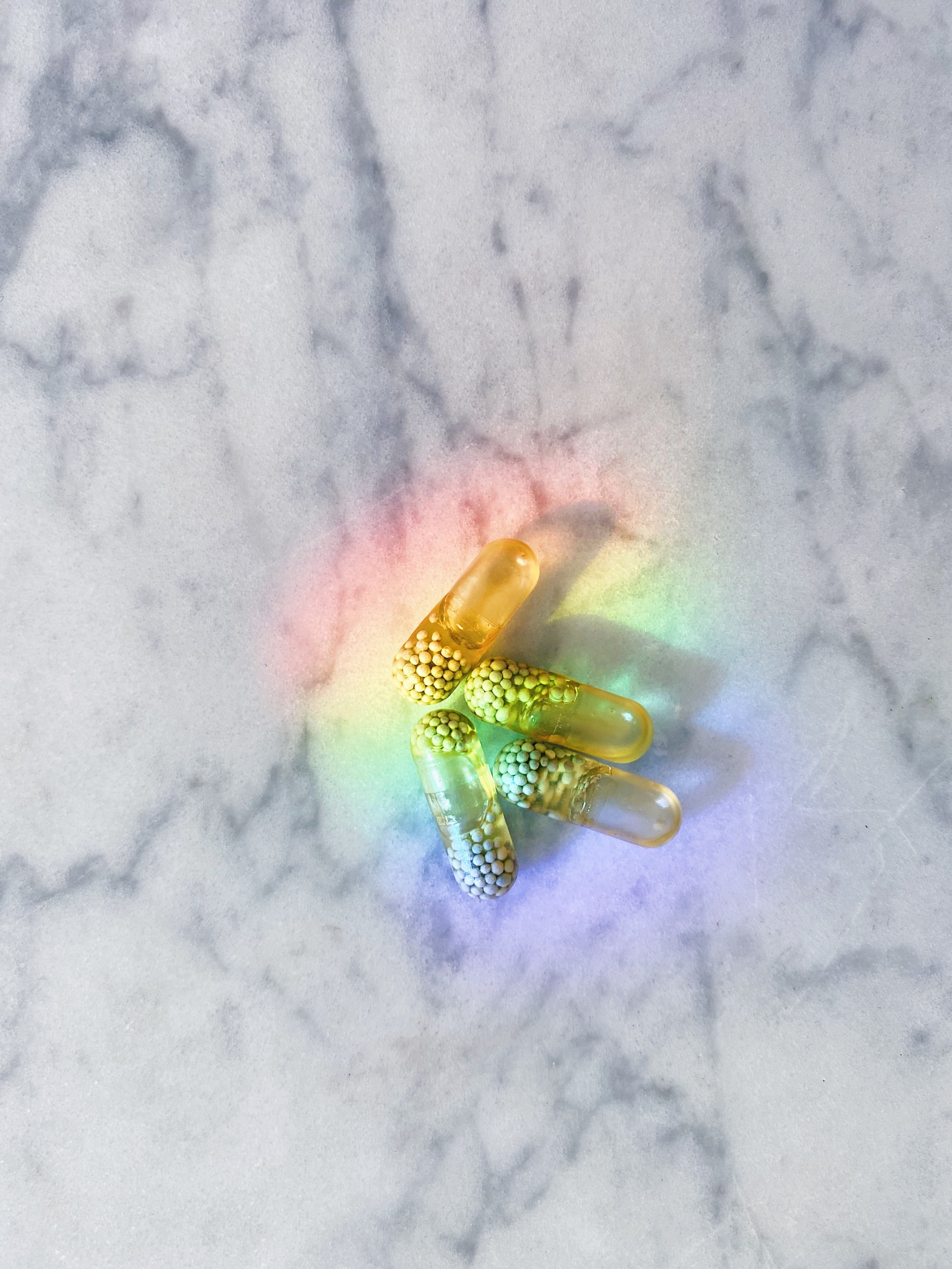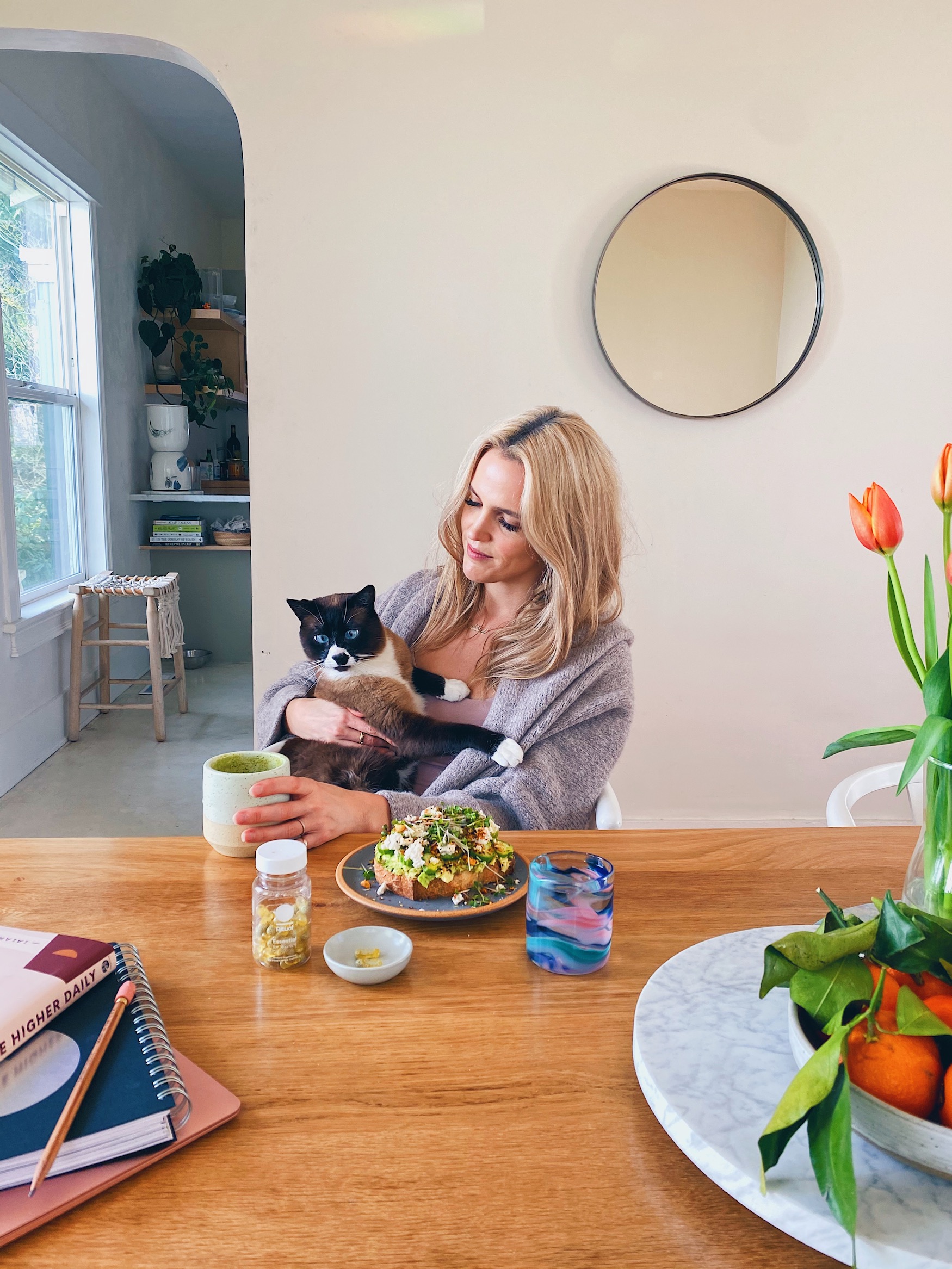 The first thing I noticed that stood Ritual apart from other multivitamins I've taken in the past – besides its clear capsule – is their minty smell and flavor. I've tried a lot of multivitamins over the years and have never really had luck with taking them consistently over time. Ritual has a pleasant peppermint flavor that's super palatable and actually makes me want to take them.
I later learned that Ritual was created by a fellow skeptic of multivitamins. The founder, Katerina Schneider, couldn't find a prenatal vitamin that she could trust, and so she created her own. I love how Ritual is transparent about its ingredients, why they were chosen, and where and how they're sourced. 
Ritual's Essential for Women multivitamin is formulated with vitamins in bioavailable forms, meaning your body is able to absorb and use the vitamins within the capsule:
Boron:

A calcium-helper nutrient to support bone health*

Folate:

Red blood cell formation and energy-yielding metabolism* 

Iron:

Works alongside Vitamin B12 and folate to build red blood cells*

Magnesium:

Bone maintenance and normal muscle function; works alongside Vitamin D3, K2 and Boron for supporting bone health*

Omega-3:

Eye and Vision support*

Vitamin B12:

Supports energy-yielding metabolism*

Vitamin D3:

A calcium-helper nutrient to help support bone health.*

Vitamin E:

Antioxidant support for free radicals.*

Vitamin K2:

A calcium-helper nutrient to help support bone health.*
The multivitamins are vegan and non-GMO, with no synthetic fillers, colorants or unnecessary additives. Ritual also recently invested in an independent, university-led double-blind, placebo-controlled trial to measure the effects of Essential for Women in 94 adult women. In a clinical study, Essential for Women was shown to increase Vitamin D and Omega-3 DHA levels in 12 weeks. Ritual is actively working to set new industry standards and ensure their products are backed by science. Ritual is offering you all 10% off your first 3 months of multivitamins with code ALISONWU.
Taking Ritual daily has been a small and easy practice in consistency, which is exactly what I think it takes to form new, good-for-you habits that can make a big difference in the long-term. As someone whose schedule looks so vastly different from one day to the next, it's small rituals like taking a multivitamin and meditating in the morning that help me create structure, feel grounded and easily prioritize self-care even when everything else around me feels out of control. I love that I can take Ritual and my meditation practice with me wherever I go. I'm a huge proponent of turning everyday tasks into more of a ritual experience. There's always room to slow down and infuse our daily practices with more awareness. Research suggests that rituals can help reduce anxiety and build confidence in people who don't even believe in the power of rituals. What rituals have you created in your life that serve you? I'd love to hear from you. Please let me know in the comments.
*These statements have not been evaluated by the Food and Drug Administration. This product is not intended to diagnose, treat, cure or prevent any disease.