When searching for supplements to aid your body and daily life, it can be so intimidating to research the myriad of products out there who all claim to be the best. When I was looking into products for my blog post about cannabidiol, aka CBD, it was clear that many brands had seen the financial opportunity behind the new wellness craze and were quick to get something on the market to meet that demand.
Out of all the CBD companies I learned about, there was one that really stood out. Luce Farm is an idyllic 200+ acre farm on the hills of Vermont, and home to farmers Rebecca and Joe Pimentel. There, the couple raise livestock, grow high-CBD hemp plants and other medicinal herbs. As predominantly hemp farmers, it's clear that they are dedicated to the plant and its natural benefits, and that shines through in their quality products.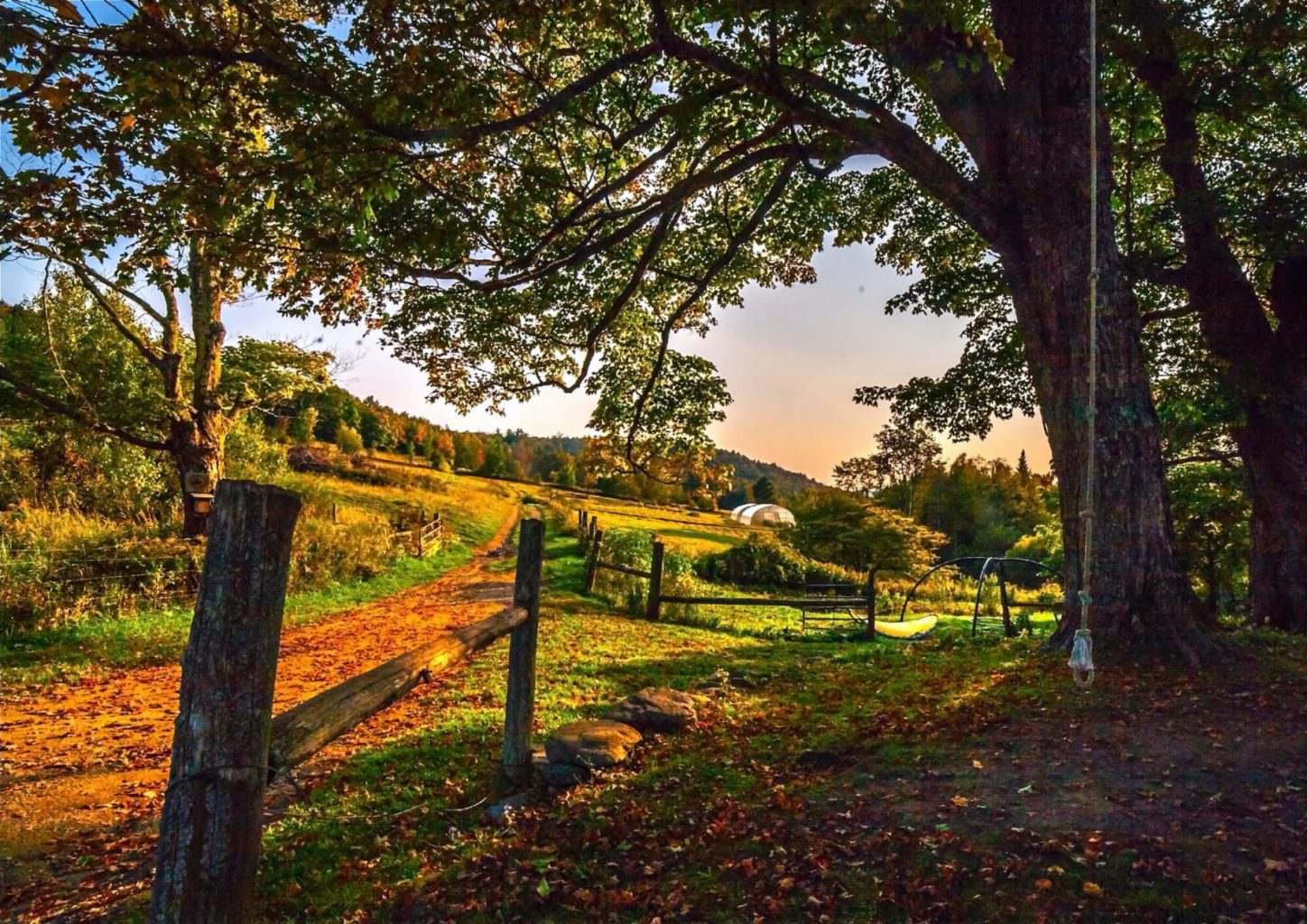 Rebecca was first introduced to the potential benefits of hemp plants as a teenager, when her grandfather was diagnosed with Alzheimer's disease. Her dad had mentioned that cannabis could potentially help remove the brain plaque that is common among Alzheimer's patients. Years later, Rebecca started growing hemp and taking CBD regularly in the hopes of seeing long-term benefits. To her surprise, she started feeling positive effects almost immediately.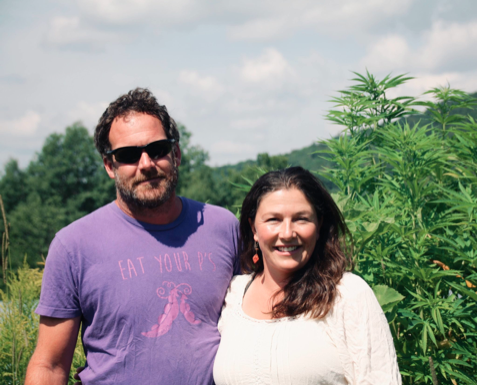 Here's more about Rebecca and Luce Farm, in her own words:
"I was taking it with the hopes of long-term benefits, but really started feeling amazing benefits instantly. I had sore fingers from working, and those ailments went away. I was generally feeling more even and stress-free. So we whipped up all these recipes and started handing them out to friends and neighbors. We started hearing all these beautiful testimonies, and we knew we had an important and powerful medicine.
C02 Extraction
We went through several channels and found C02 extraction, which is the extraction process we still use today. There's ethanol extraction, which is something I didn't want present in my products. C02 extraction uses a very low amount of solvent. It is a very low-temperature [process] that almost freezes the product, met with a very high pressure that extracts the cannabinoids. 
For something to be a legal hemp product, it has to have less than 0.3% THC. You have to either remove the THC or dilute it down, so we use a coconut oil to dilute below the threshold while mimicking the natural plant as close as possible. It leaves trace amounts of THC and terpenes, so you get a synergistic effect. Other forms of extractions either burn off cannabinoids, or remove the THC or terpenes. Terpenes give it flavor and taste, and I think the way they blend with cannabinoids is what makes the product effective.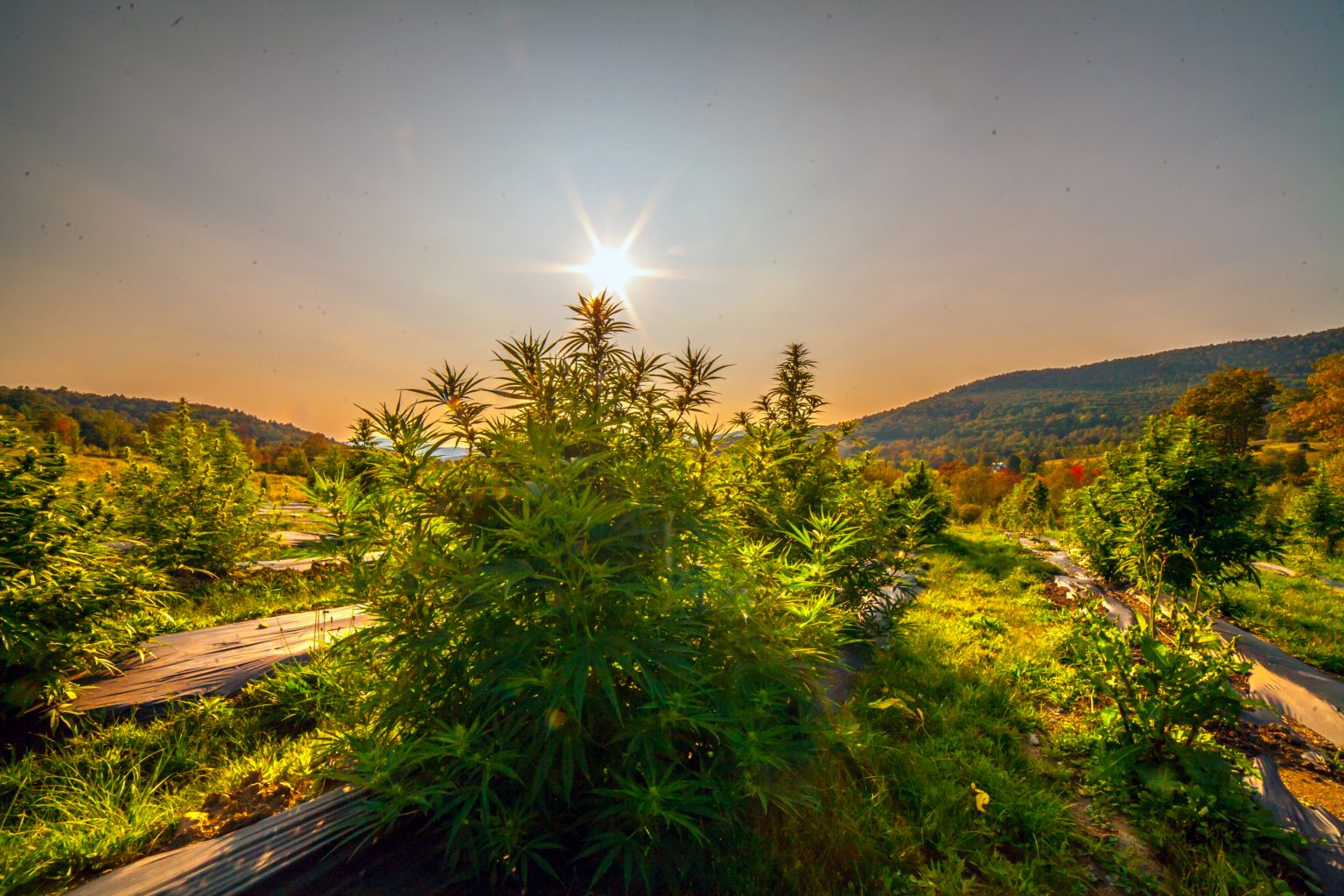 Benefits of CBD
Inflammation is number one. CBD has a major anti-inflammatory effect. Inflammation is the cause of almost every ailment, and I think that's why there's such a huge range of things that people report it's helping with. The other thing is its anti-anxiety effect. We get testimonies all the time, ranging from chronic illness to epilepsy to digestive issues to stress and anxiety. 
In my opinion, the endocannabinoid system explains how it works. Every mammal has that system in their body, and it has receptors. When you use CBD, it binds to those receptors and creates homeostasis. Whatever is out of whack – that's what CBD is treating."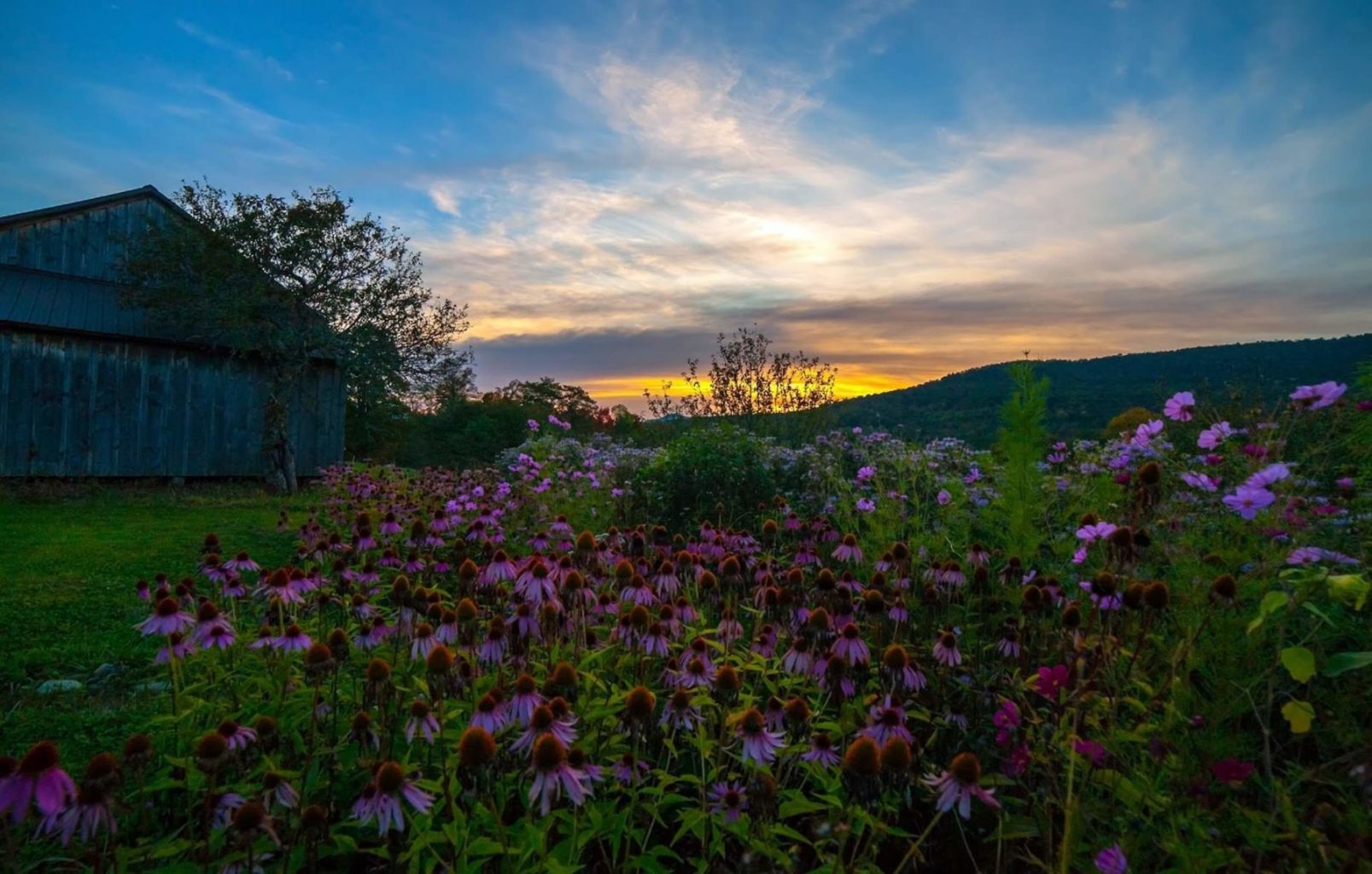 The entire process of creating Luce Farm's small-batch CBD products – from hemp farming to extraction and manufacturing – will be certified organic by this year's harvest season. I personally use their full-spectrum hemp extract daily for stress management and reducing inflammation and feel like it's one of the few CBD products I've tried that's actually effective. I love to add it to hot and cold beverages. You can also take it sublingually (under the tongue) for fast absorption into your body. The amount you should take daily depends on your body and what you're treating, but a smart approach is to start with a lower dosage taken once or twice daily and gradually increase until effective.
There are tons of other ways you can use and benefit from CBD's properties, from tinctures and CBD-infused foods like Luce Farm's Honey, to balms and even skin care products and makeup. You can add a teaspoon of honey to your favorite morning drink, drizzle it on a snack or even eat it off the spoon. Balms are ideal for localized relief and can be applied topically to treat ailments such as skin irritation and joint pain. Luce Farm offers a wide range of CBD products and can help you decide which products best suit your needs. Now until 11:59PM PST on Wednesday, 8/7, Luce Farm is offering 20% off all products with code WuHaus20.
While many people say they experience health benefits from using CBD in different forms, please keep in mind that its full effects have not been thoroughly researched, and you should always listen to your body when introducing something new to your routine.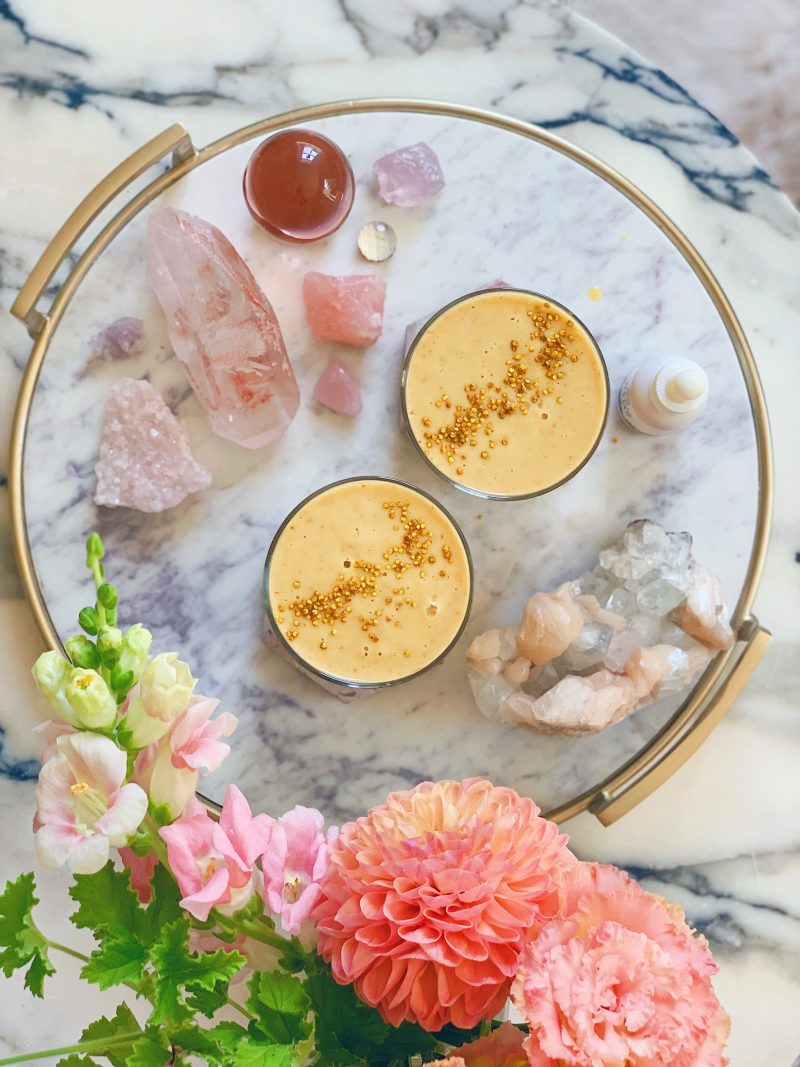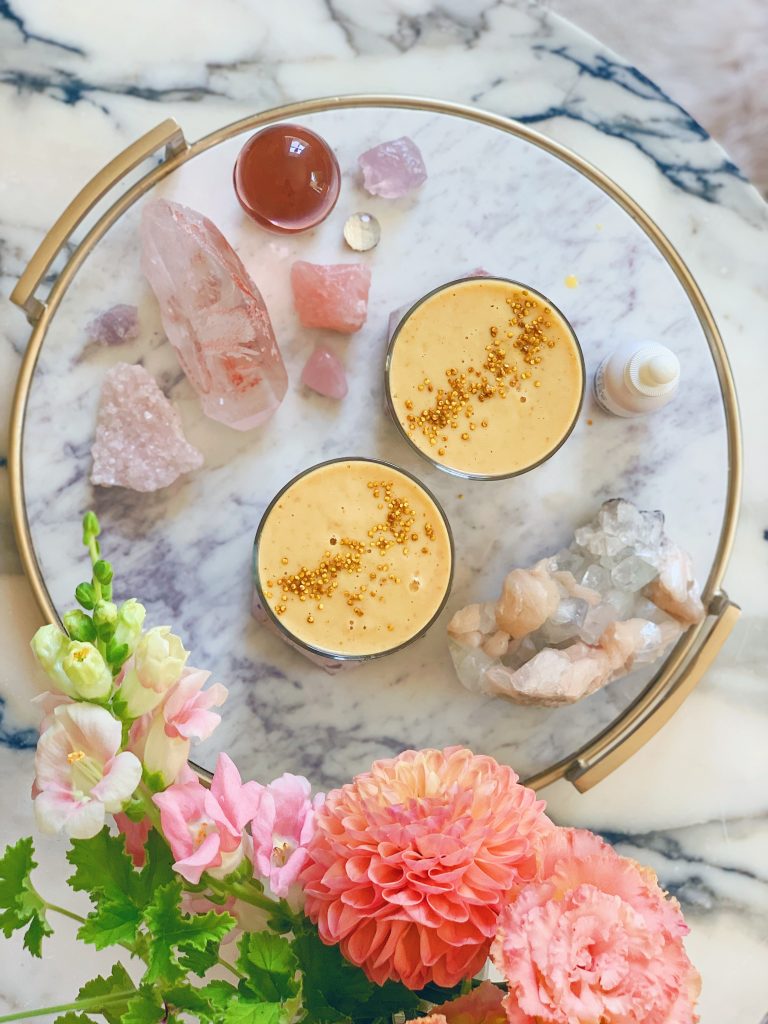 CBD Peach Smoothie
[Serves 2]
2 cups chilled oat milk
2 cups frozen peaches, cut into slices (about 2 large peaches)
.50 mg Luce Farm hemp extract
2 Tablespoons coconut butter, softened
1 medjool date
1/2 teaspoon vanilla extract
Pinch of salt
Blend all ingredients in a high-speed blender on medium until smooth. Serve immediately.