Summer is in full swing here at Wu Haus! It's been one of the busiest summers I can remember, but trying to stay focused and still save time for enjoying it. My post on relaxation, staying grounded and balanced in hectic times is coming out next week. I'm excited to share some of my favorite tips and what works to help keep me sane when I feel like things are spiraling out of control. For now, NICE CREAM!!! (Which is also a stress reliever in its own right!)
This has got to be one of the best nice cream recipes I've ever made. The cashews are key here. They make the nice cream super creamy without being liquidy/watery, which translates to icy when it's frozen. Sweetened with banana, this recipe is relatively low in sugar as far as desserts are concerned. Spirulina is optional, but I like the mint color it creates. This is the ice cream maker I use if you're in the market for one. It's relatively cheap, easy-to-use and works great. Definitely excited to adapt this recipe for new flavors. What's your favorite nice cream flavor?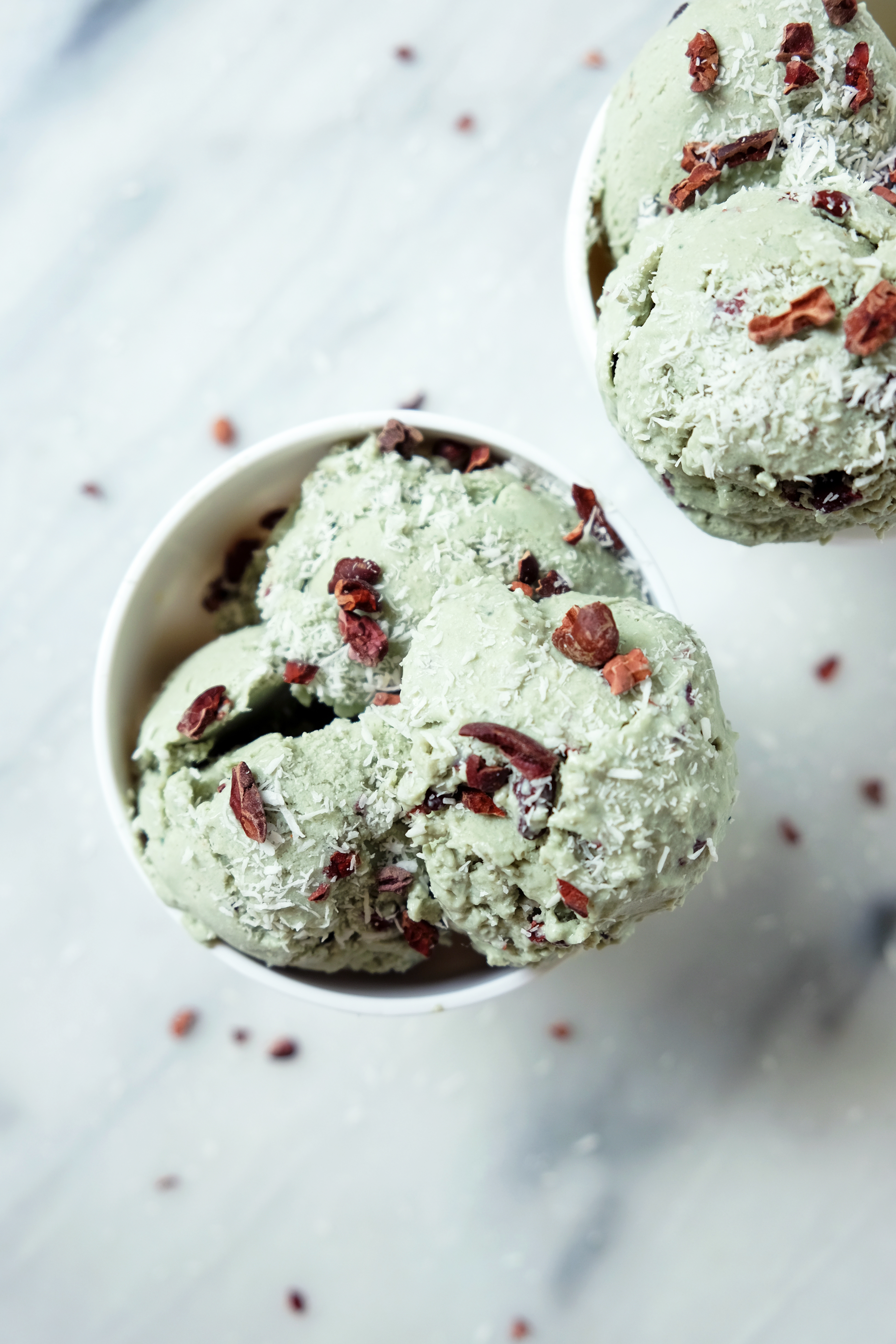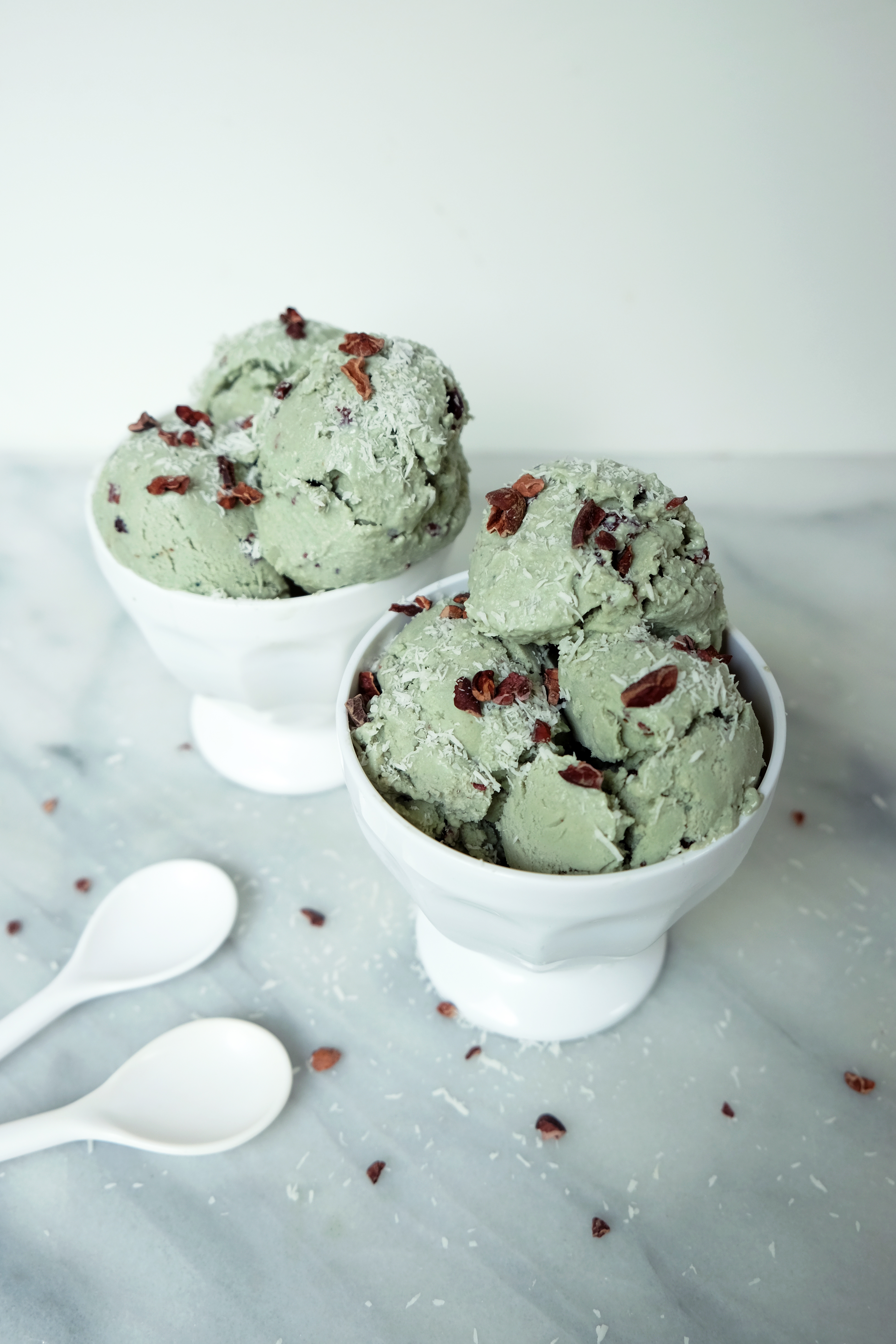 Mint Cacao Chip Nice Cream
Serves 4
1 1/2 cup raw cashews, soaked in the refrigerator overnight
3 frozen bananas
1/4 cup nut mylk
2 Tablespoons coconut oil, melted
1 teaspoon vanilla bean powder or vanilla extract
1/2 teaspoon peppermint extract
1/4 teaspoon spirulina (for color)
2 Tablespoons cacao nibs
To garnish: cacao nibs and dried coconut
In a high-speed blender, blend all ingredients except cacao nibs on medium-low until smooth – texture should be like soft serve.
Scoop contents of blender into an ice cream maker. Churn nice cream for 20 minutes. Add the cacao nibs during the last 2 minutes of churning, or turn them in by hand using a rubber spatula.
Spread nice cream into a small loaf pan using a rubber spatula. Cover with plastic wrap and allow to chill in freezer until firm (about 2 hours).
Remove from freezer 3-5 minutes before serving. Scoop into dishes, top with desired garnishes and enjoy!