One of my favorite things to do in the fall is to add a little heat to my go-to snacks and dishes, and grain-free granola is no exception! I use it to top my morning yogurt bowls or eat as a snack, and adding warming spices like ginger and turmeric makes this version perfect for the colder weather. Protein-packed with goodies like pecans and pepitas, this recipe is a great way to start your day and it's easy to make!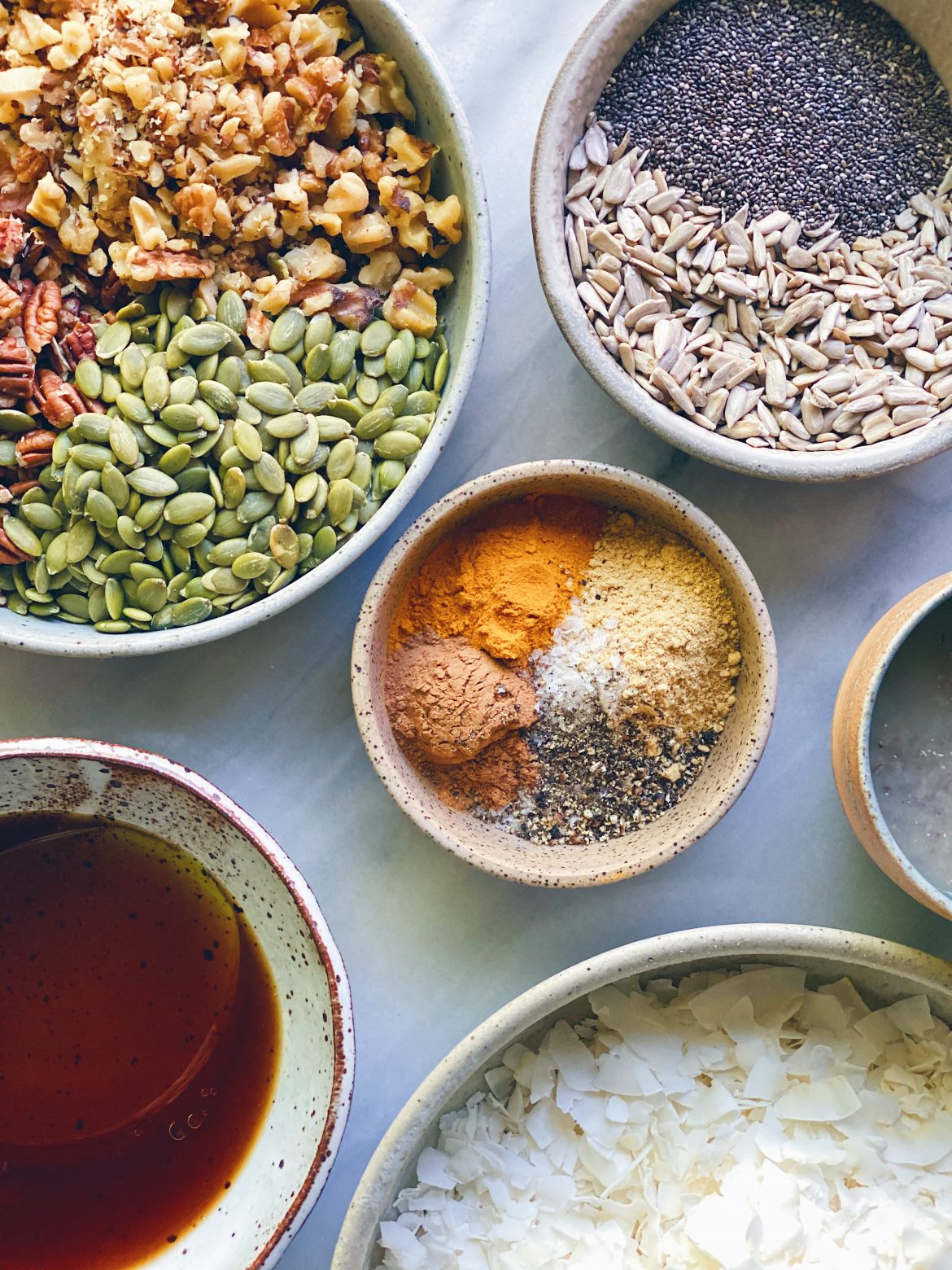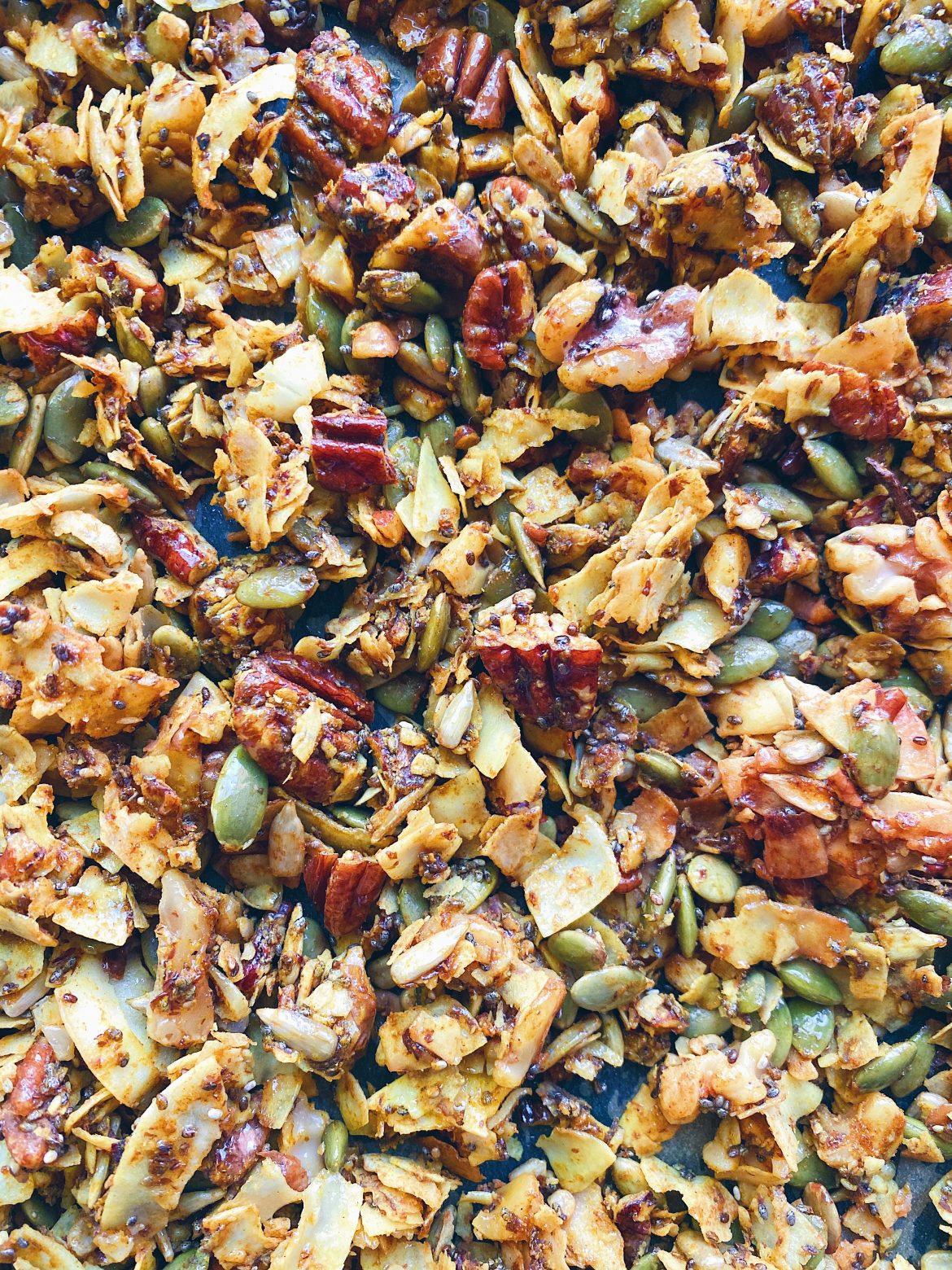 Grain-Free Ginger Turmeric Granola
[Makes about 8 cups]
3 ½ cups unsweetened, untoasted coconut chips
1 cup raw pumpkin seeds
¾ cup raw sunflower seeds
1 ½ cup raw pecans, roughly chopped
1 cup raw walnuts, roughly chopped
¼ cup chia seeds
1 ½ Tablespoons ground ginger
1 ½ Tablespoons ground turmeric
2 teaspoons cinnamon
1 teaspoon sea salt
½ teaspoon black pepper
7 Tablespoons water
¼ cup olive oil
½ cup maple syrup
1 Tablespoon vanilla extract
For the flax eggs:
3 Tablespoons ground flax seed
7 Tablespoons water
Preheat oven to 325F.
In a small bowl, whisk together the ground flax seed and water and set aside for 10 minutes.
Add olive oil, maple syrup and vanilla to a small bowl. Whisk in the ginger, turmeric, cinnamon, salt and pepper.
Add all the other ingredients (nuts and seeds) to a large bowl. Toss in the olive oil mixture and the flax eggs. Using a rubber spatula, mix until granola is well coated.
Spread granola evenly over two parchment-lined baking sheets. Bake for about 30 minutes or until granola is golden. Allow to cool completely before transferring to airtight containers.