This breakfast toast is perfectly simple and tastes oh-so-freaking good! Topped with Manitoba Harvest Toasted Hemp Seeds for the ultimate savory crunch. This seasonal pesto features Manitoba Harvest Hemp Hearts, which give the pesto a creamy texture while adding 10-grams of protein for every 30-gram serving and all 10 essential amino acids. Hemp contains omega-3, omega-6, stearidonic acid (SDA) and the rare omega-6 Gamma Linolenic Acid (GLA). GLA has been shown to help with cholesterol, inflammation, skin and hair health, balancing hormones and general heart health. Not to mention, hemp is a dual-crop plant, meaning that both parts of the plant are used. The stalk in clothing fiber and textile applications, and the top where all the seeds are for hemp food products. It's one of the most sustainable crops for farmers to grow. You can read more about hemp, here.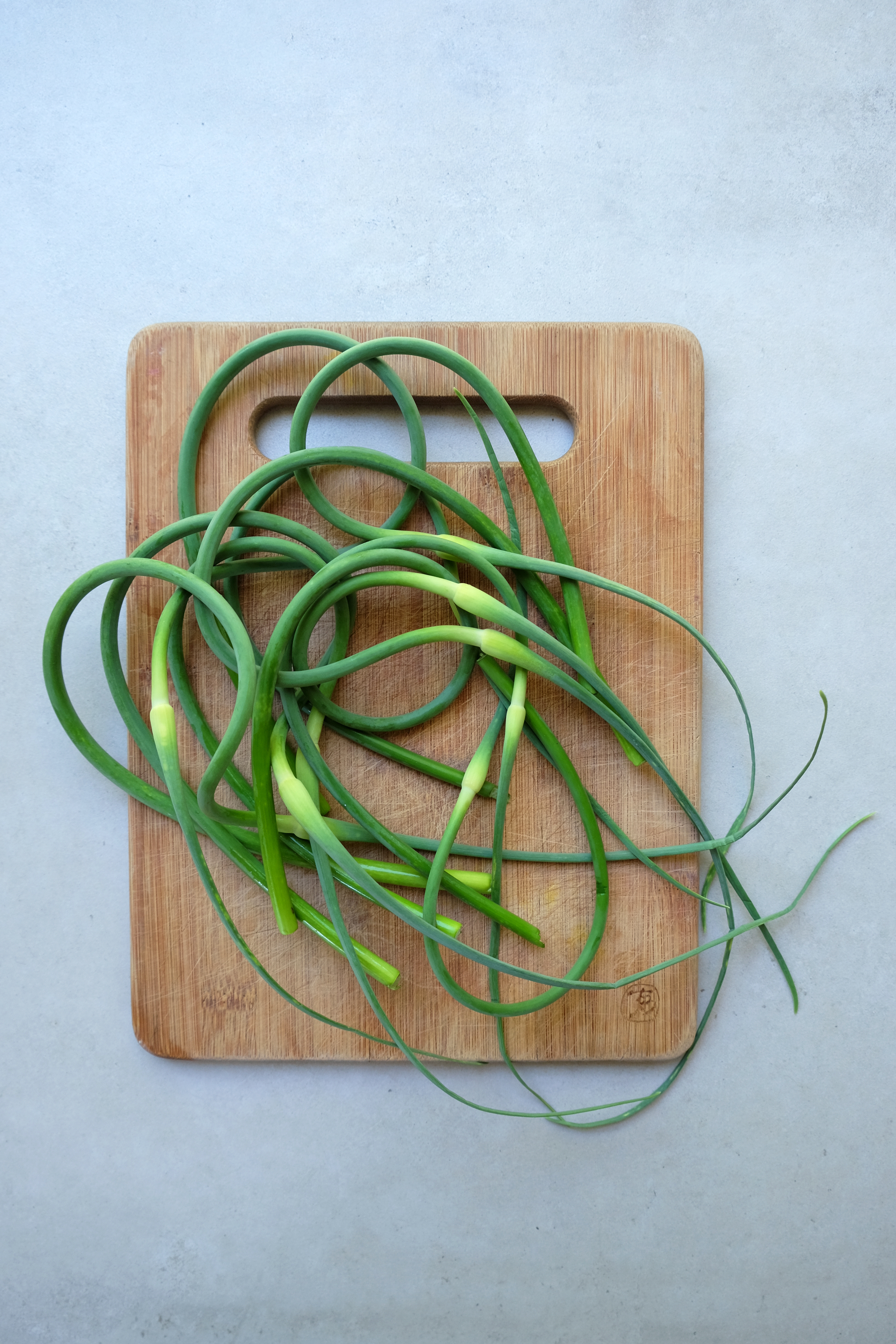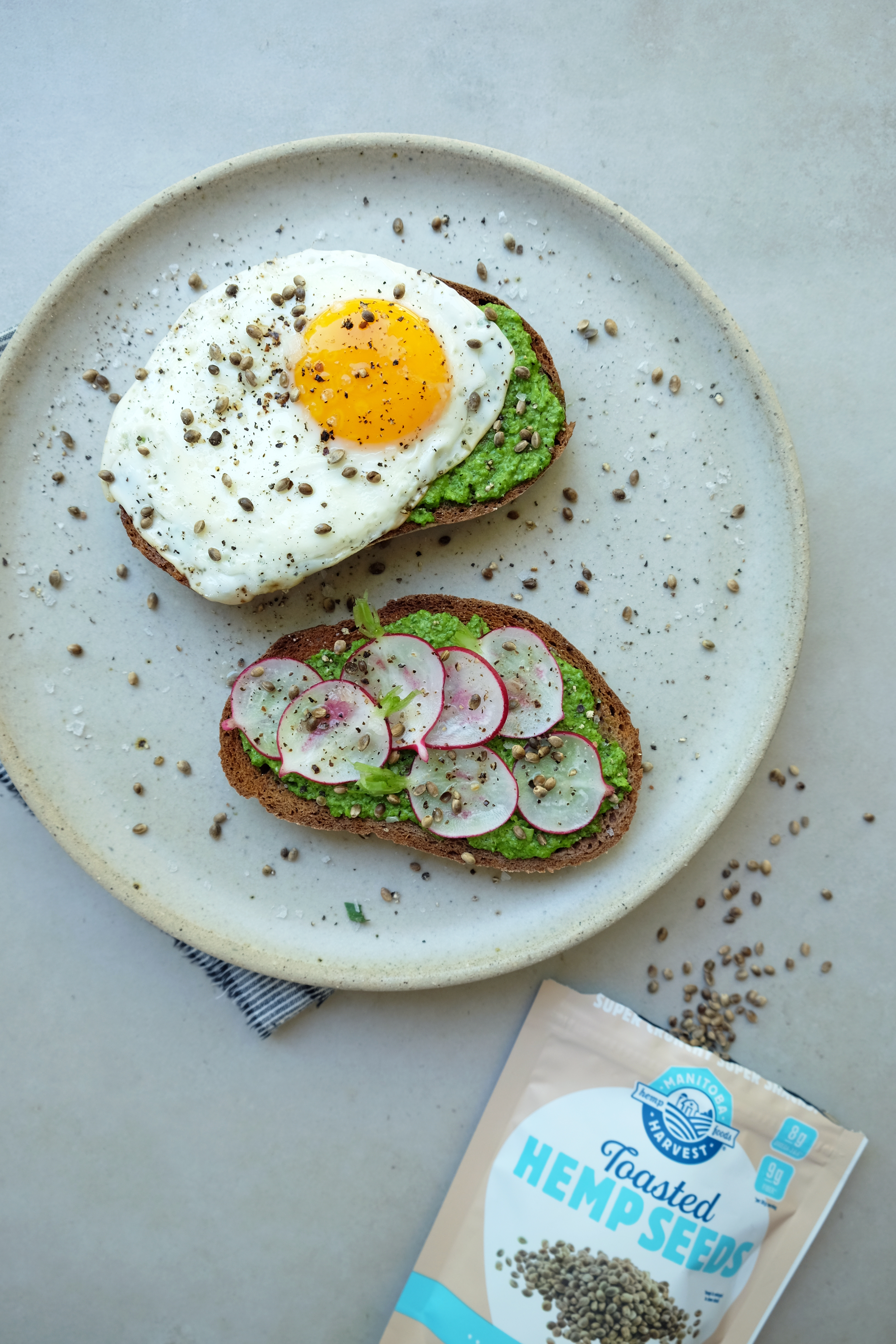 I've been loving garlic scapes this season. Pesto is probably my favorite way to use them, but they're also amazing roasted and eaten as a side dish or on top of a quinoa veggie bowl. This is really embarrassing, but I finally got my first food processor in May, so needless-to-say my pesto game has really improved. No more blender pesto. Yay!
[This post is sponsored by Manitoba Harvest. All thoughts and opinions are my own.]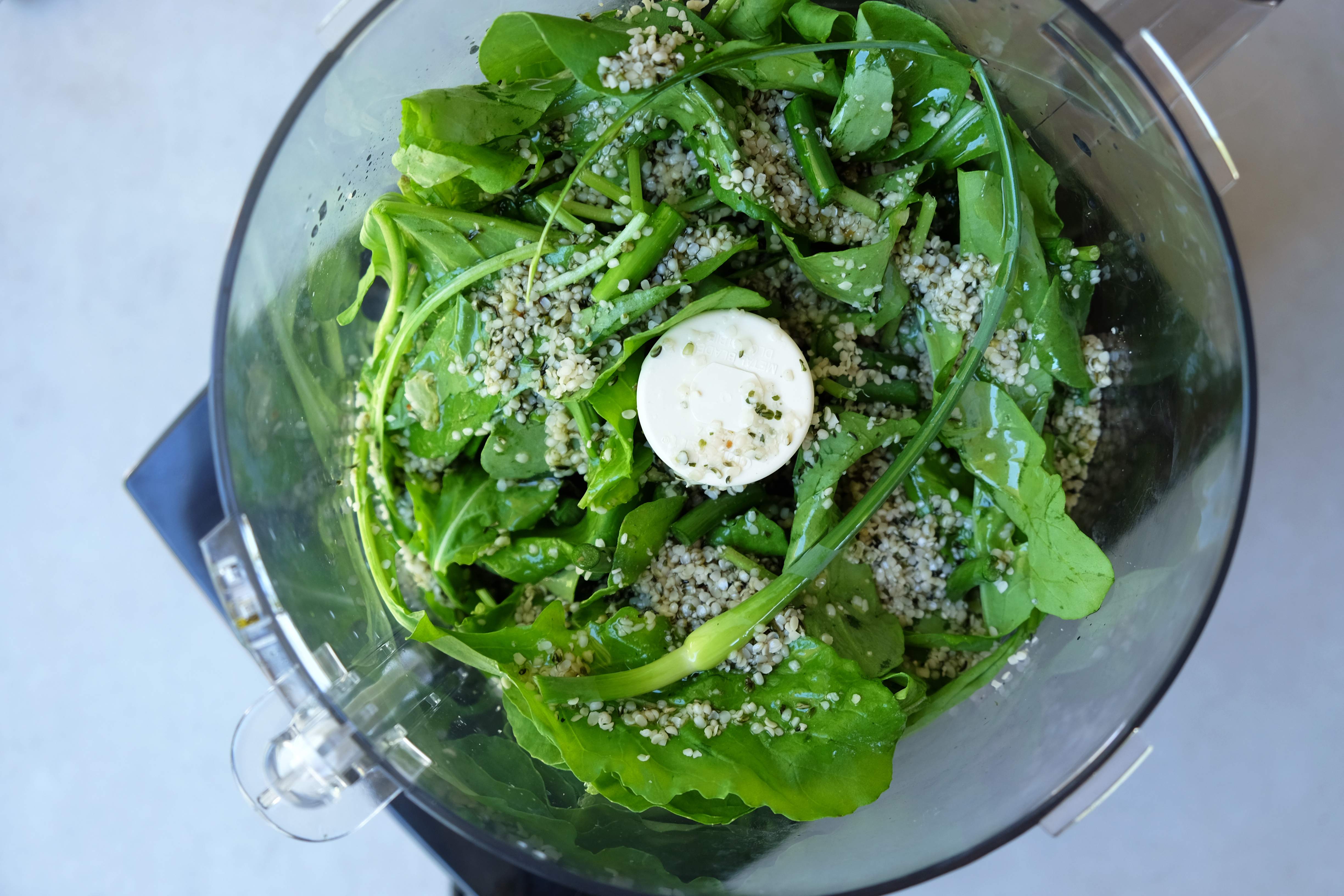 Garlic Scape Arugula Pesto
[Makes about 2 cups]
For the pesto:
3/4 cup garlic scapes, chopped
2 cups arugula, packed tightly
Juice from 1/2 a lemon
1/4 cup Manitoba Harvest Hemp Hearts
1/4 cup olive oil
Salt + pepper, to taste
For the toasts:
Gluten-free bread, toasted
Sunnyside up fried egg
Radishes, sliced thin
Manitoba Harvest Toasted Hemp Seeds
Salt + pepper, to taste
In a food processor, combine all pesto ingredients and process to desired consistency. [Note: Store extra pesto in airtight container in there refrigerator for up to a week.]
Assemble toasts by smearing toasted bread with pesto, top with fried egg and radishes. Sprinkle with Toasted Hemp Seeds, salt and pepper. Enjoy!