Stone fruit season is here! And I couldn't be happier. Really though, what says summer more than peaches? This Creamy Vanilla Peach Smoothie features ALOHA's Vanilla Protein Powder. 100% plant-based, this powder is made with organic hemp seed protein, organic pumpkin seed protein and organic pea protein. Each serving offers 18g of protein and 200mg of omega-3s and is an excellent source of iron and magnesium. I love that this protein powder doesn't have that chalky taste that so many others do. The vanilla flavor pairs well with the fresh peaches and yogurt.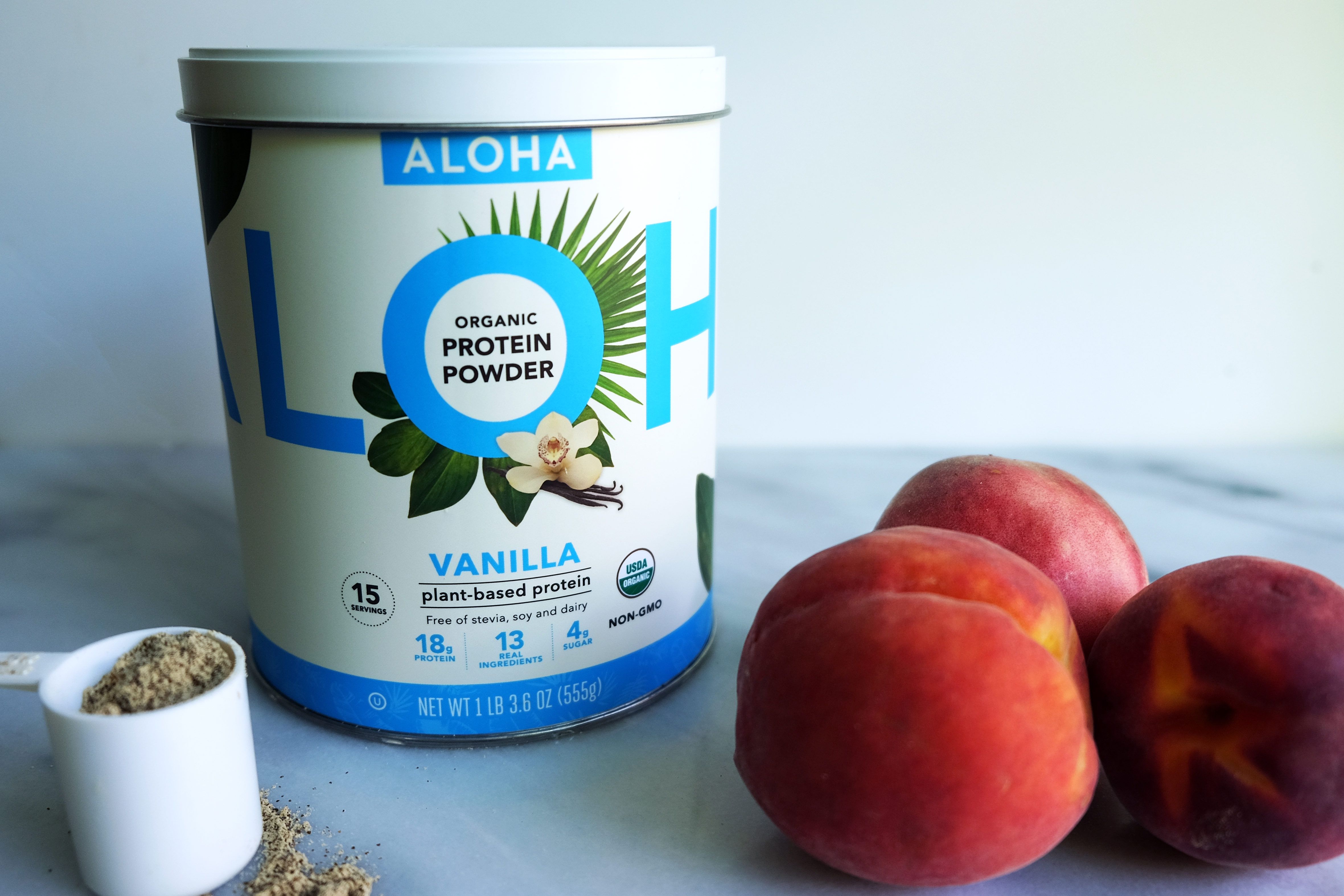 I included tocos, reishi and cordyceps in this recipe, but feel free to swap those out. You could use collagen in place of the tocos, and any adaptogens you like in place of the reishi and cordyceps. Or if you don't have any of those things, just exclude them altogether. The smoothie will be just as tasty. Enjoy!
[This post is sponsored by ALOHA. All thoughts and opinions are my own.]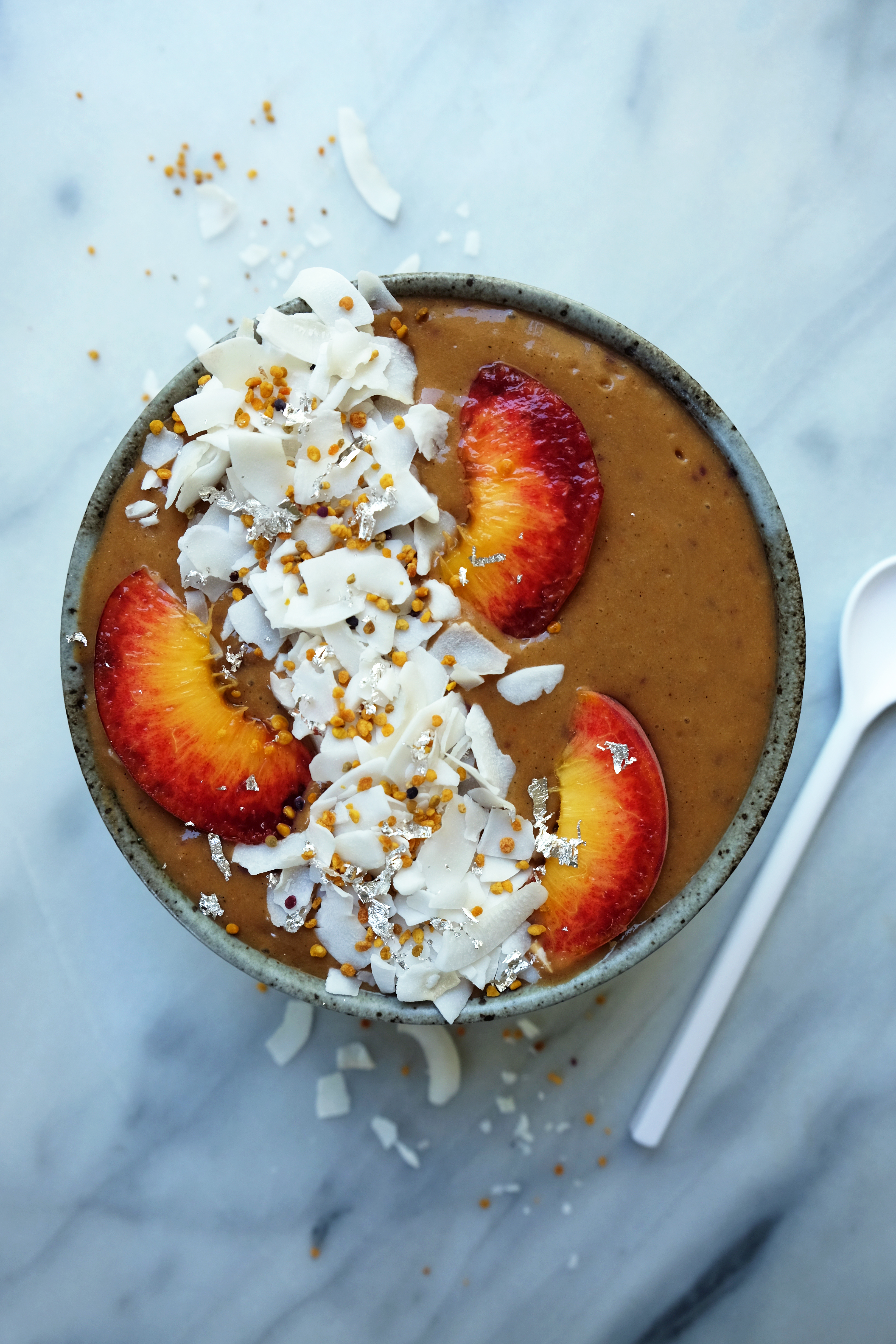 Creamy Vanilla Peach Smoothie
[Makes 1 bowl]
1 zucchini, peeled and chopped
1 cup ripe peaches
1 cup unsweetened coconut yogurt
2 scoops ALOHA Vanilla Protein Powder 
1 Tablespoon goji berries
1 Tablespoon tocotrienols
1/2 teaspoon reishi
1/2 teaspoon cordyceps
To garnish: Fresh peaches, dried coconut chips, bee pollen and edible silver
In a high-speed blender, blend all ingredients until very smooth. Pour into a bowl, top with desired garnishes and enjoy!