It's officially Wu Haus Smoothie Week! I decided this week would be a good week to share one new smoothie recipe each day through Friday. I know many of you, like me, are starting the new year off with a bang and want to use this month to set the foundation for healthy habits moving forward. What better way to do that than with your morning smoothie! There will be a good mix of smoothie and smoothie bowl options, so I hope you will find at least a couple that you love.
First up, the Drink-Your-Greens Smoothie! Packed with cleansing fruits, veggies and herbs, this smoothie will also provide you with a punch of protein and fiber. I love starting my day with this one. It's light and bright and gives me the jump start I need in the morning. Enjoy!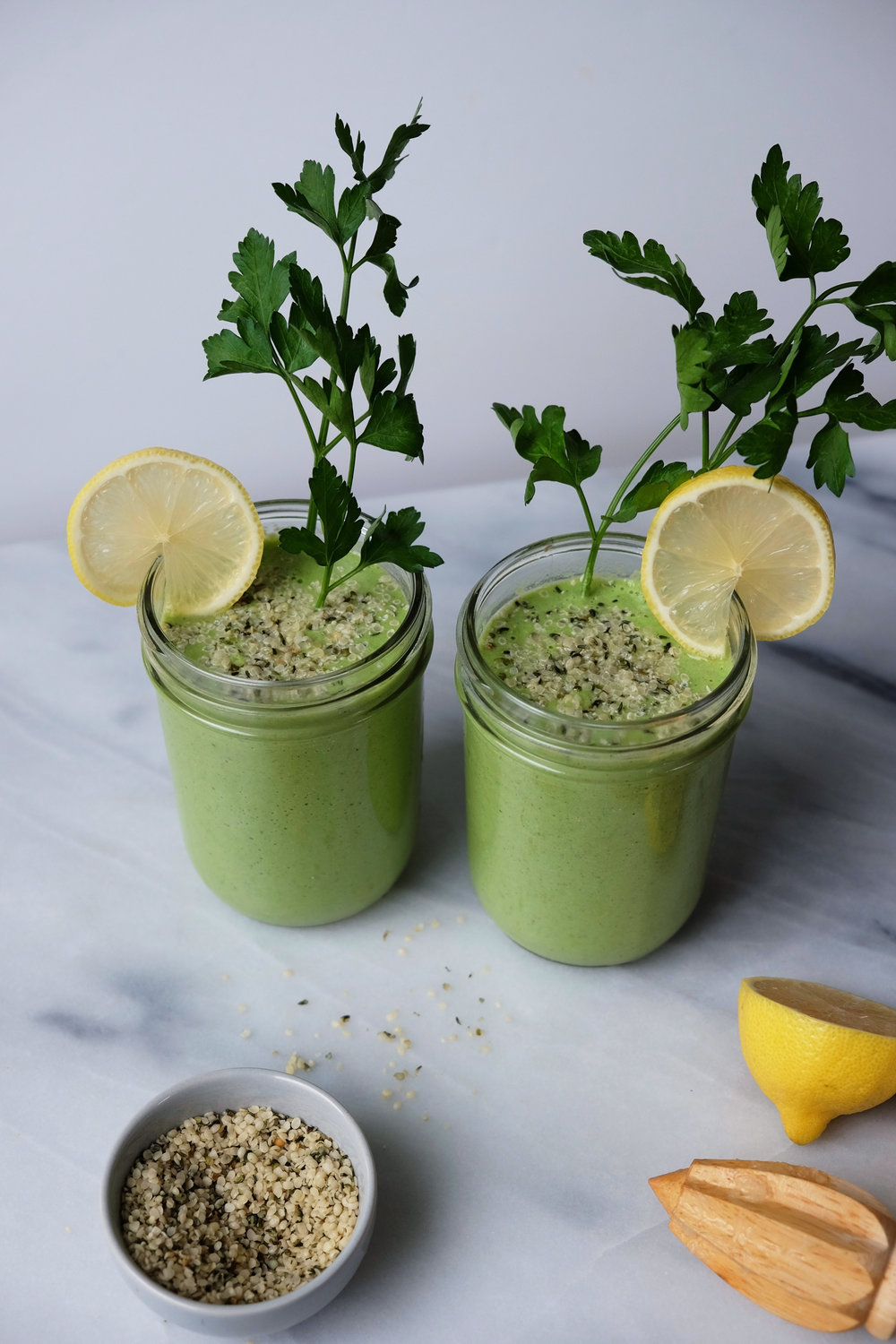 Drink Your Greens Smoothie
[Serves 2]
1 cucumber, peeled and roughly chopped
2 green apples, cores removed and sliced
2 small handfuls of spinach
4 Tablespoons shelled hemp seeds
2 Tablespoons ground golden flax seeds
2 Tablespoons parsley, loosely packed or a handful
Juice from 1 small lemon
1 to 2" piece of ginger
½ cup nut mylk
3 ice cubes
To garnish: Extra parsley, lemon, hemp seeds
In a high-speed blender, blend all ingredients on medium until smooth.
Garnish with a sprig of parsley, a lemon slice, and some sprinkled hemp seeds.