Smoothie Week Day 3! Woo! And we woke up to about 11″ of snow here in Portland. And it's still snowing! This Coconut-Matcha-Tahini Smoothie Bowl is one of my favorites. Creamy coconut and tahini paired with gorgeous green Japanese matcha. This smoothie bowl also has a decent amount of protein and good fat to keep you going through the morning. I love using sesame in sweeter preparations. It's really nice here using medjool dates to bring some sweetness while balancing the flavors. I used E3Live's Blue Majik in this recipe, but spirulina would work just fine.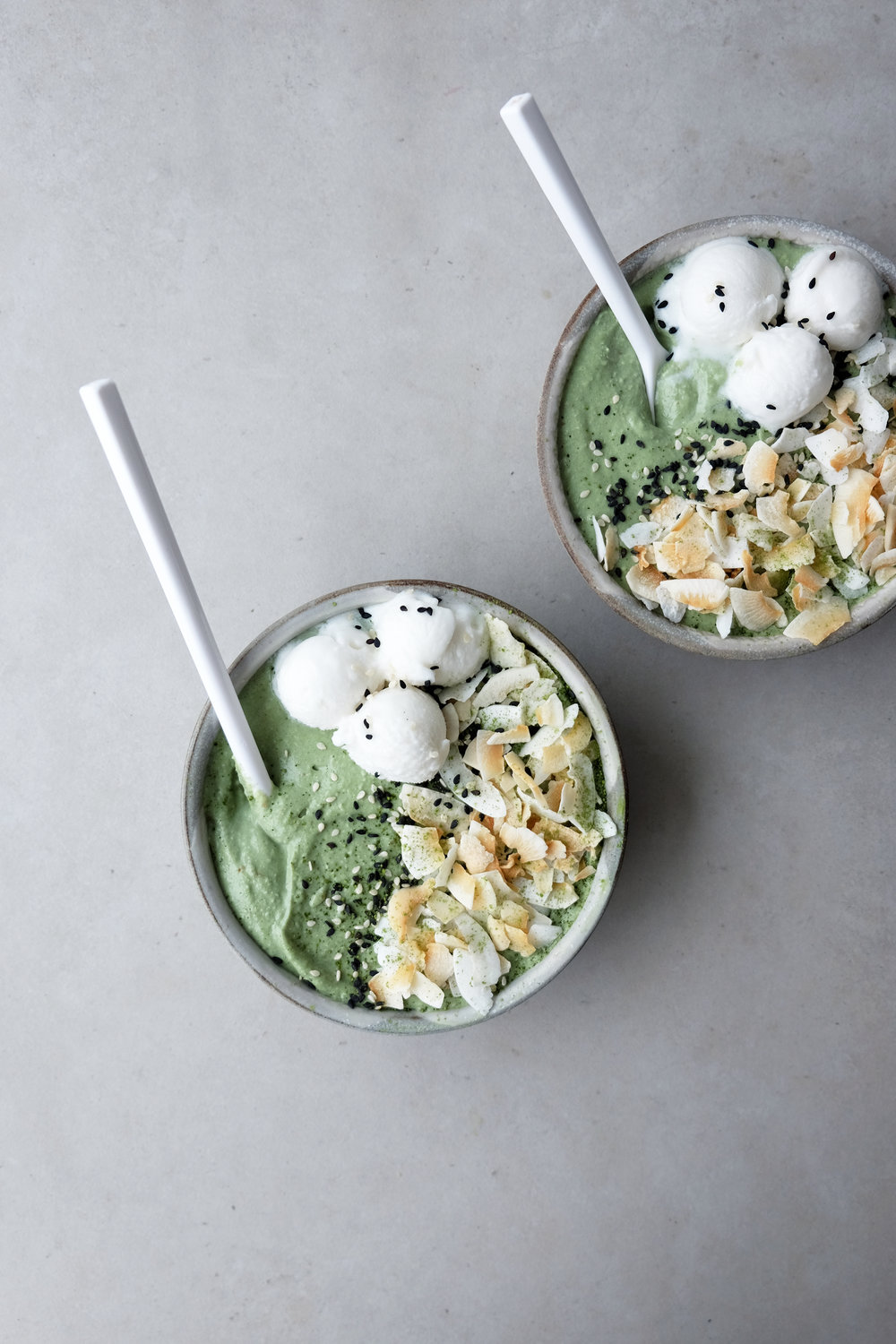 For the styling, I used some mini homemade coconut nice cream balls. You can make a super simple coconut nice cream by blending frozen young coconut and a small amount of nut mylk in a high-speed blender. I also link to a more time-consuming black sesame nice cream recipe from earlier last year that would be delicious, too.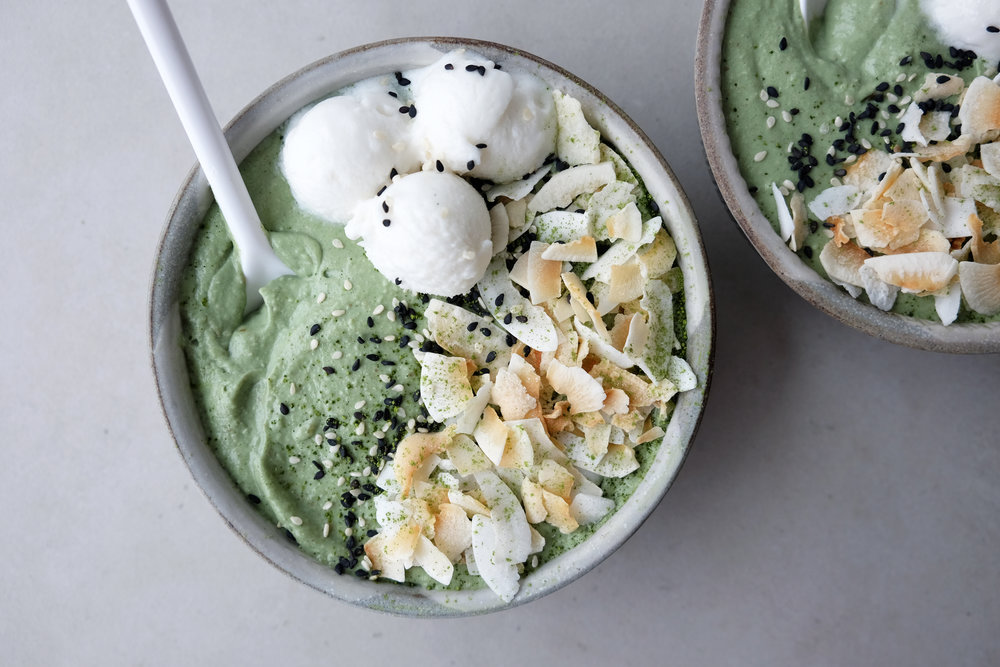 Coconut-Matcha-Tahini Smoothie Bowl
[Serves 2]
4 oz frozen young coconut
1/2 avocado
1 1/4 cup nut mylk
2 Tablespoons hemp hearts, or protein powder
1 teaspoon matcha
2 Tablespoons tahini
2 Tablespoons extra virgin coconut oil
2″ piece of fresh ginger
1/2 teaspoon blue-green algae powder, or spirulina
3 medjool dates
3 ice cubes
To garnish: Toasted coconut chips, sesame seeds, coconut or black sesame nice cream (optional)
In a high-speed blender, blend all ingredients on medium until smooth.
Divide between two bowls, and garnish with desired toppings. Enjoy!