For me, January is all about turning inward, focusing on myself, setting intentions and goals for the coming year and practicing daily self-care. I'm so excited to collaborate with Anthropologie on this month's #ABetterYou campaign. You can read some more of my thoughts over on their blog. This campaign is all about creating daily healthy habits that will hopefully inspire you to be the best version of yourself in 2018. Below, I'm sharing 3 recipes that I hope you will try at home this month. I encourage you to be gentle and treat yourself with love and care over the next couple weeks. Whatever that means to you. Maybe you take a couple days off social media, maybe you take a relaxing bath 3 days a week, maybe you start that meditation practice you've been thinking about, maybe you commit to exercising more consistently, maybe you cook vegan or vegetarian one day a week. This is a potent time of year for setting intentions, creating habits and getting clear on what you want and need. As always, I'm here to support and encourage you. I'd love to see how you're showing yourself love and extra care this month and what healthy habits you're working on. Tag your photos with #ABetterYou on Instagram and/or comment below.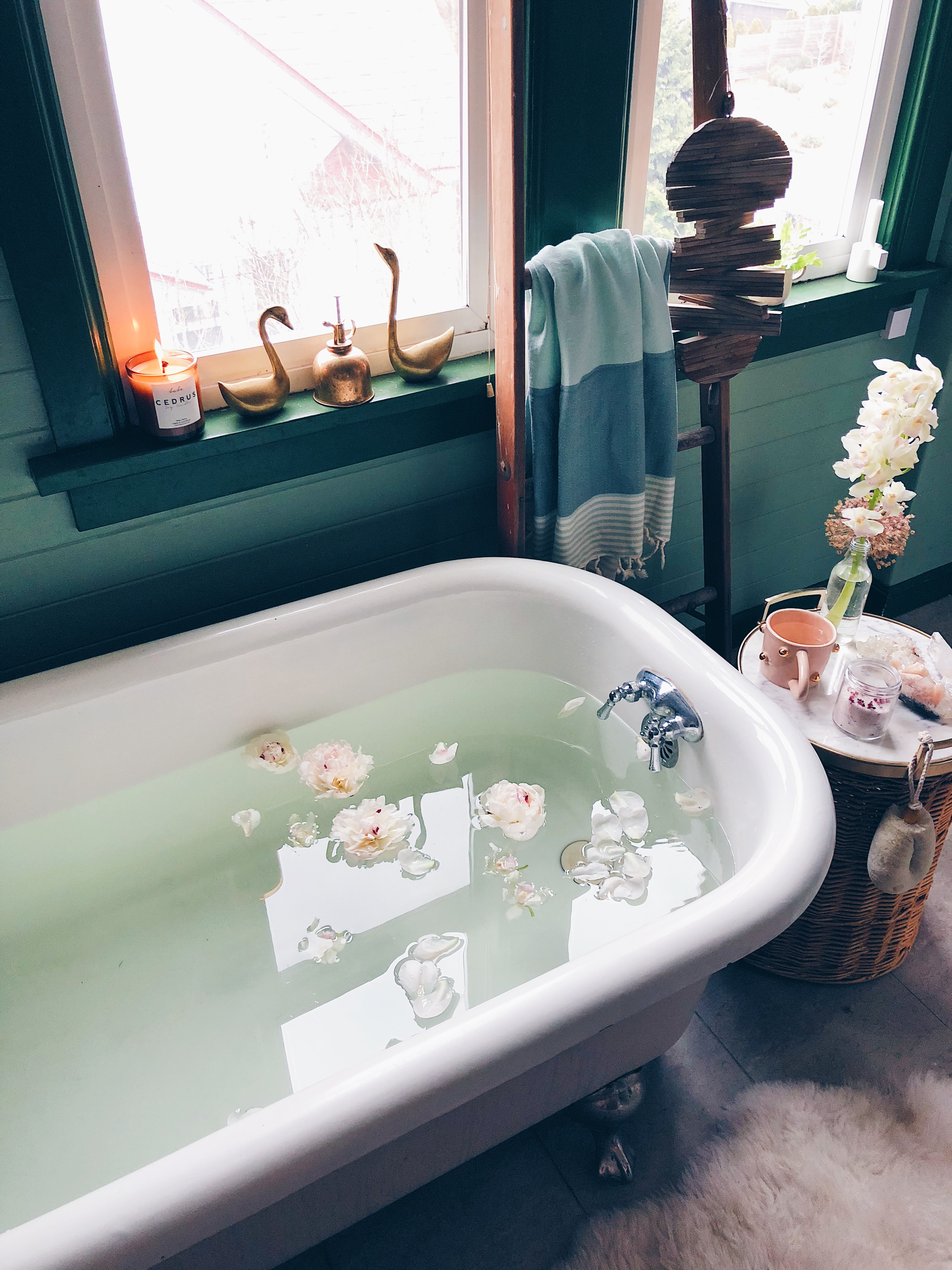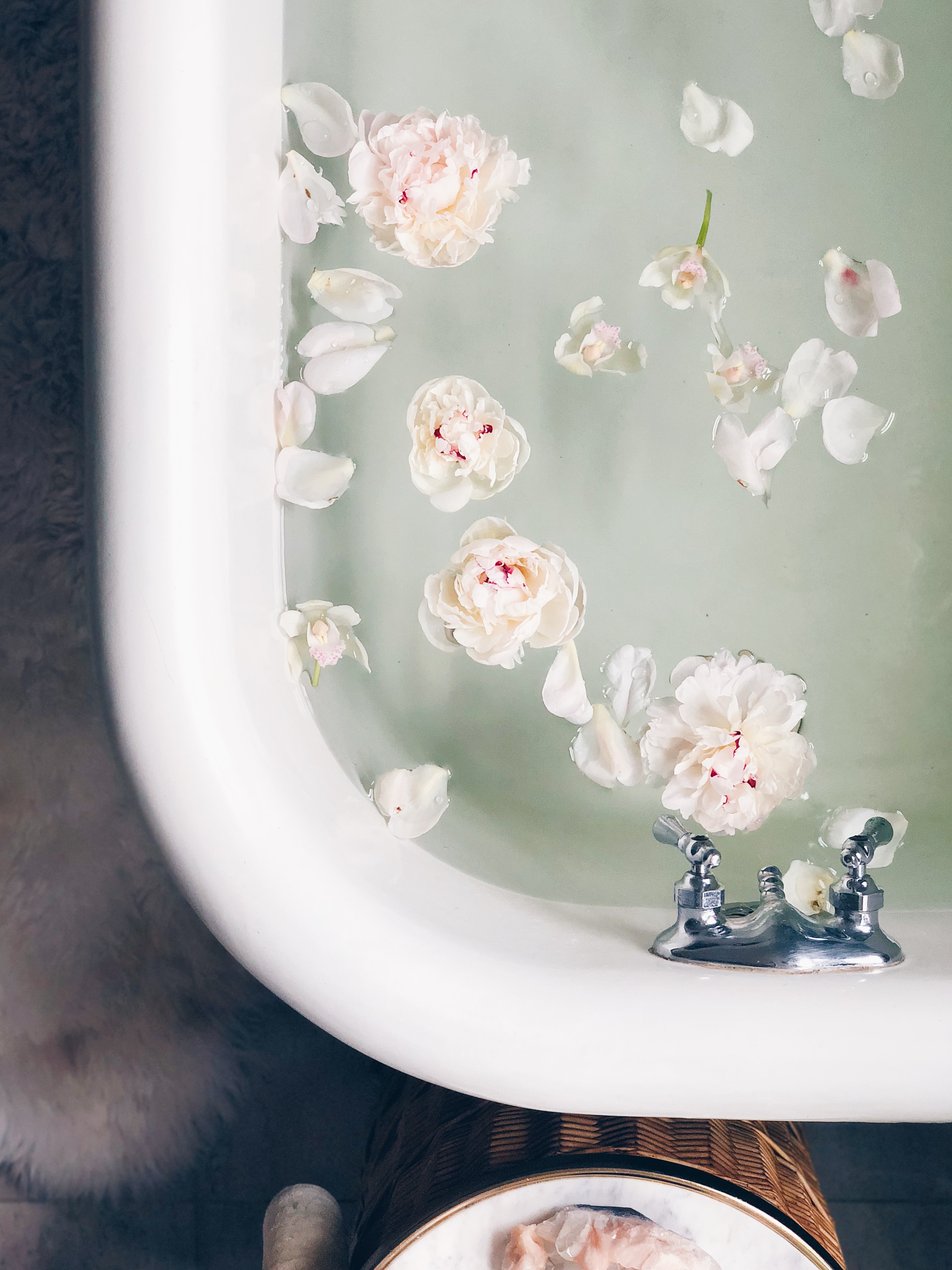 Eucalyptus-Lemon Bath
1 bunch eucalyptus, organic and/or local if possible
2 organic lemons, sliced into rounds
1-2 handfuls eucalyptus bath salts
1.) Tie bunches of eucalyptus around the faucet handles in your tub.
2.) Fill bath with hot water.
3.) While bath is filling, place candles, crystals and anything else you'd like around the tub.
4.) Once the bath is mostly full, with the water running, add a couple handfuls of bath salts.
5.) Turn off the water. Float the lemon slices in the water.
6.) Light the candles. Grab a cup of tea or water and a book if desired. Turn on relaxing playlist.
7.) Soak, relax, rejuvenate, enjoy.
Find my favorite matcha recipe, here.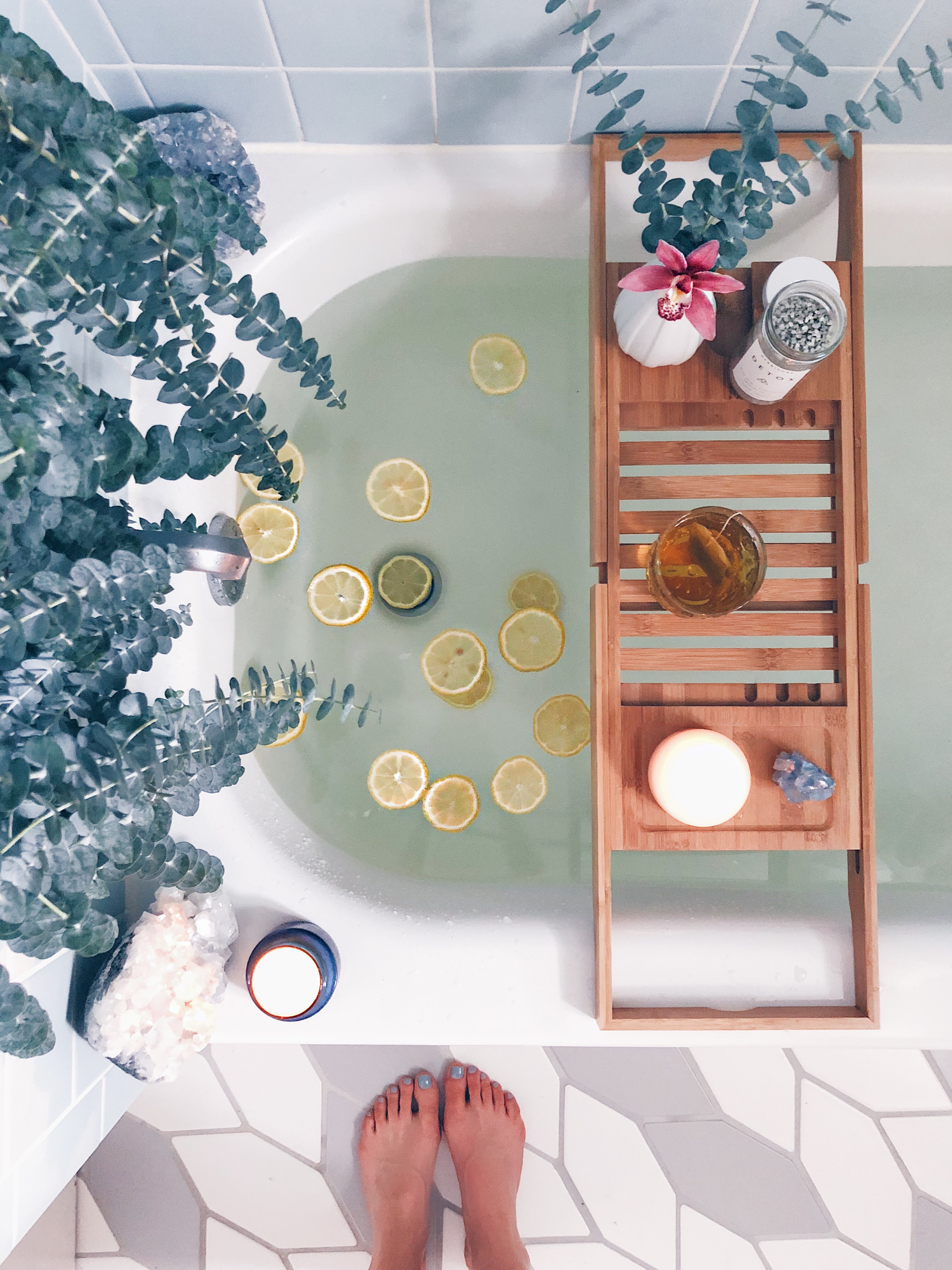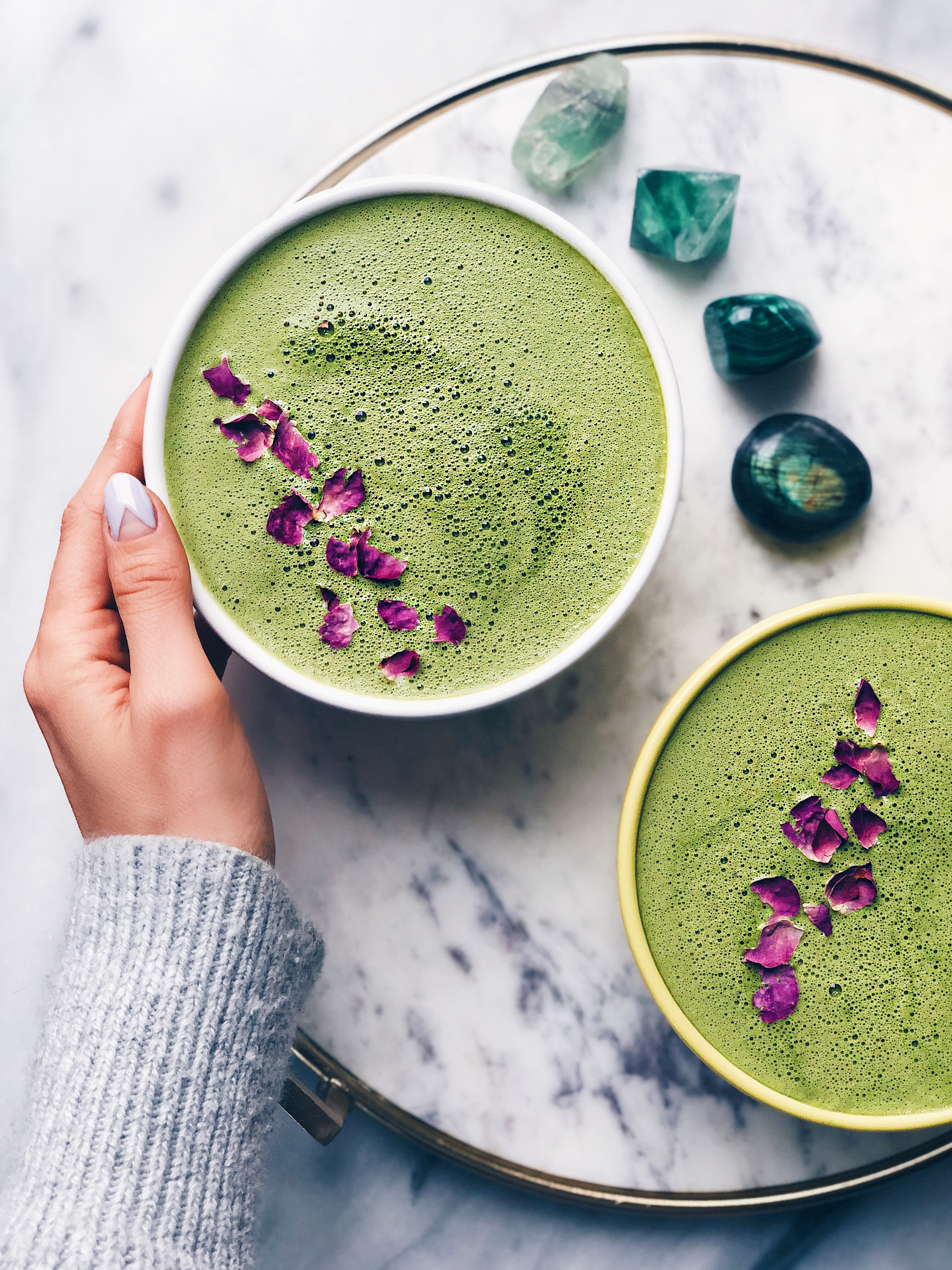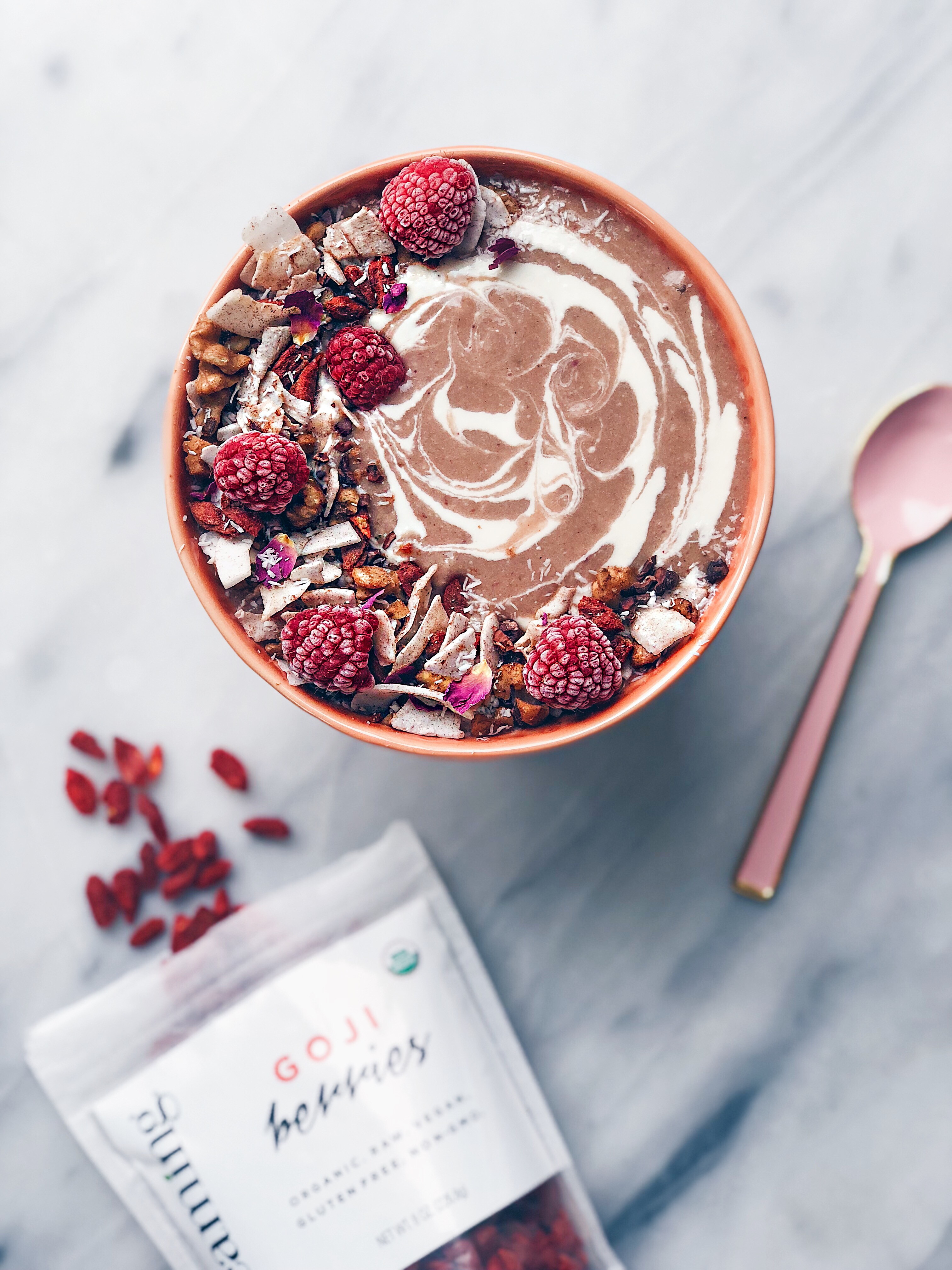 Spiced Goji-Cacao Smoothie Bowl
[Serves 1]
For the smoothie base:
1 banana
1 cup zucchini, steamed then frozen or chilled in refrigerator
2 scoops protein powder or collagen peptides
2 Tablespoons almond butter
2 teaspoons lingonberry powder
1/2 cup nut milk of choice
For the topping:
2 Tablespoons unsweetened coconut chips
1 Tablespoon goji berries
1 Tablespoon hemp seeds
2 teaspoons cacao nibs, finely chopped
1/2 teaspoon cinnamon
1/4 teaspoon cardamom
Blend all the ingredients for the base on high in a high-speed blender until very smooth. Pour into a bowl.
Top with some of the topping and fresh or frozen berries if desired.