Well, this is more of a shake than a smoothie, but I think it still qualifies for Wu Haus Smoothie Week, so here it is! This smooth, luscious shake features bananas, nut butter, coconut oil and chia seeds blended with maca, cardamom and nutmeg. A really dreamy combination! I drink this one in the morning, but it can also be substituted when you're craving a milkshake, but don't want to indulge in an overly sweet treat.
Maca is grown high in the mountains of South America, mainly in high-altitude regions of Peru. It is an adaptogen and considered one of the world's super foods. Maca is great for women's health, especially aiding in the balance of hormone levels in the body. It is also a powerful energy, mood and stamina booster. It's one of my favorite adaptogens and also one of the first adaptogens I started using. If you've never used it, give this recipe a try!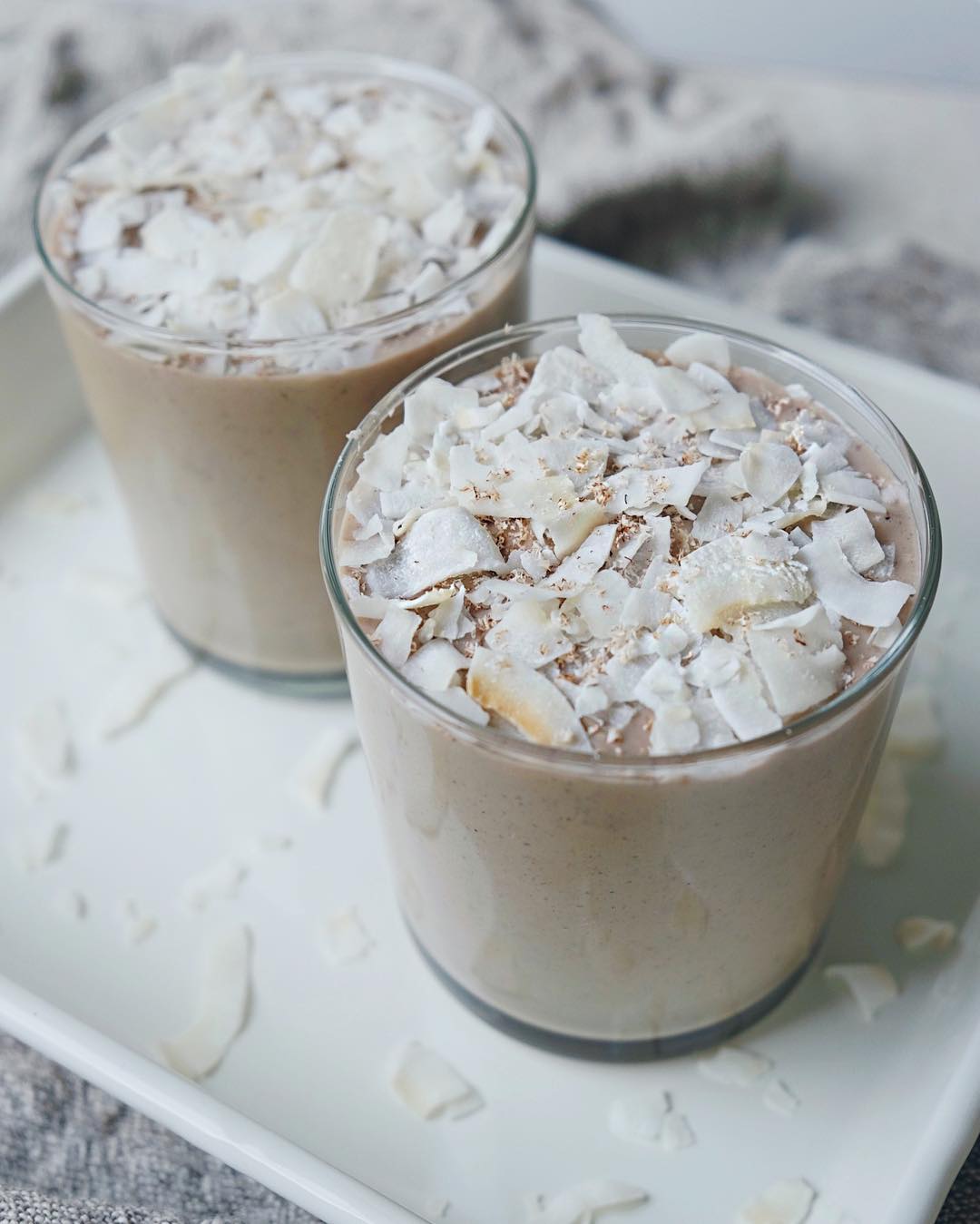 Banana-Coconut-Maca Shake
[Serves 2]
2½ bananas
4 Tablespoons nut butter (I used cashew)
3 Tablespoons extra virgin coconut oil
2 Tablespoons chia seeds
¾ teaspoon maca powder
¼ teaspoon ground cardamom
¼ teaspoon freshly grated nutmeg
½ cup unsweetened coconut mylk
4 ice cubes
To garnish: Dried coconut chips or shredded coconut
In a high-speed blender, blend all ingredients on medium until smooth.
Garnish with dried coconut chips or shredded coconut, and enjoy!