Just wrapping up an incredible week in LA. Met so many new people, enjoyed the sunshine and got some relaxing time alone. I love this city so much. My hope is that I can come back multiple times a year and be working with brands down here regularly. Anyways, this Papapya Colada Smoothie is dedicated to my time spent in LA. Just looking at it reminds me of the warmth and sunshine I experienced while I was here, both literally and metaphorically.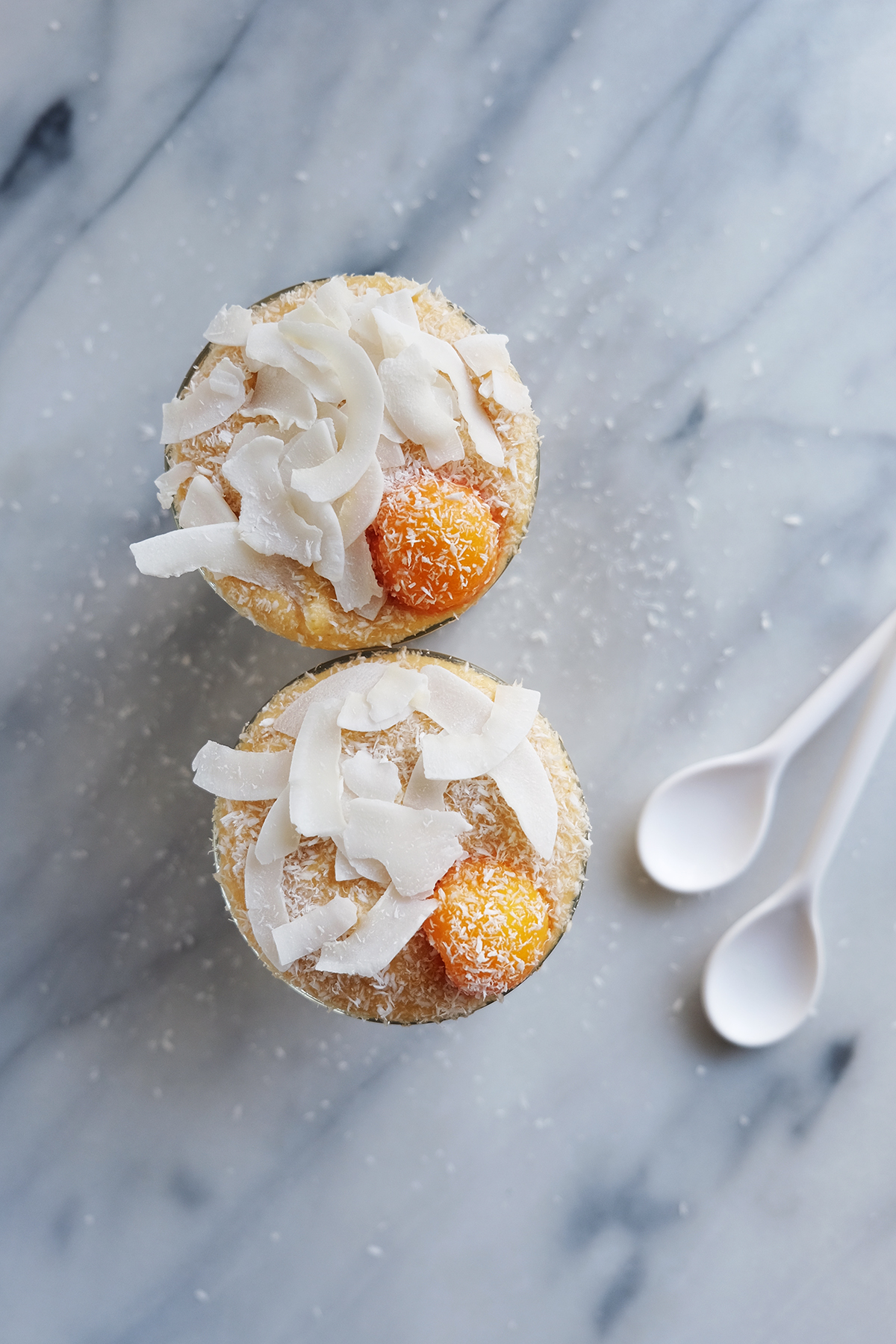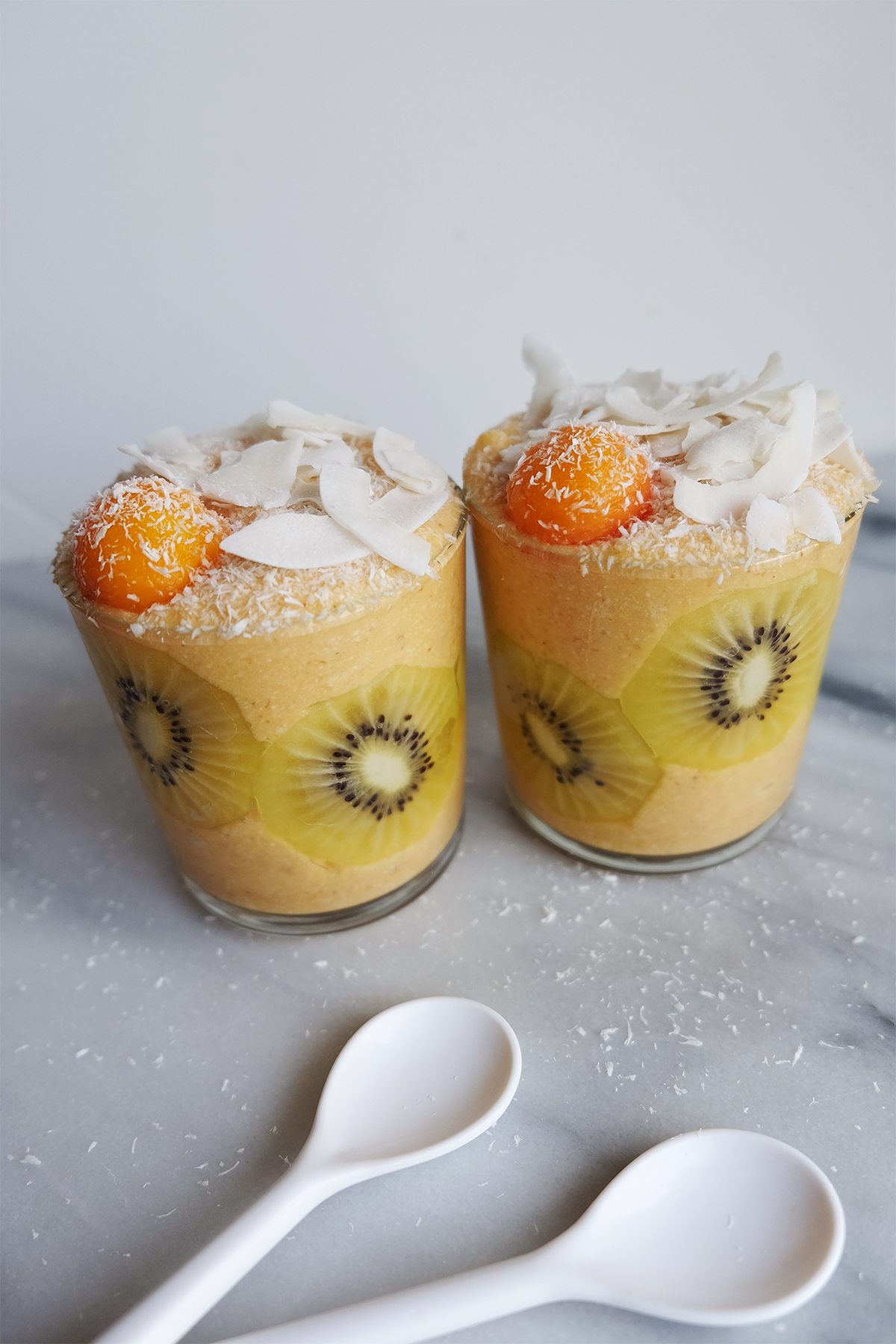 This cauliflower-based smoothie is just the right amount of sweet, creamy and delicious. I know you're probably thinking, "cauliflower-based smoothie?!?", but I promise you it's so good and you can't even taste the cauli. Packed with healthy fats and fiber, this smoothie is a great choice to start your day with. I also love that I feel like I'm drinking a piña colada without the alcohol and excessive amount of sugar. Make this smoothie, find some sunshine and drink up!
Papaya Colada Smoothie
[Serves 2]
2 cups frozen cauliflower
1 cup papaya
1 cup coconut mylk (from a carton)
1/3 cup coconut butter
2 Tablespoons ground flax seed
1 Tablespoon + 1 teaspoon MCT oil
1 teaspoon probiotic powder (optional)
3 ice cubes
To garnish: fresh kiwi, dried unsweetened coconut chips, papaya balls
Blend all ingredients in a high-speed blender for 45-60 seconds until smooth.
Thinly slice kiwi. Press kiwi slices against the sides of 2 dry glasses. Pour contents of the blender evenly between both glasses, top with dried coconut and a papaya ball and serve immediately. Enjoy!