This cauli salad is SO simple yet so satisfying. Over here at Wu Haus, we eat this salad as a main course for dinner, but it would also make a lovely side dish or starter salad. I can especially imagine it served with a delicious piece of baked salmon. Chervil is a new herb to me. It's a close relative to parsley. I found it at the farmers market here in Portland and thought I would give it a try. I love parsley and think it's one of the most underused ingredients in the kitchen. Parsley, and even more so, chervil, is really a food stylists' dream. It's light and delicate and adds movement to any dish.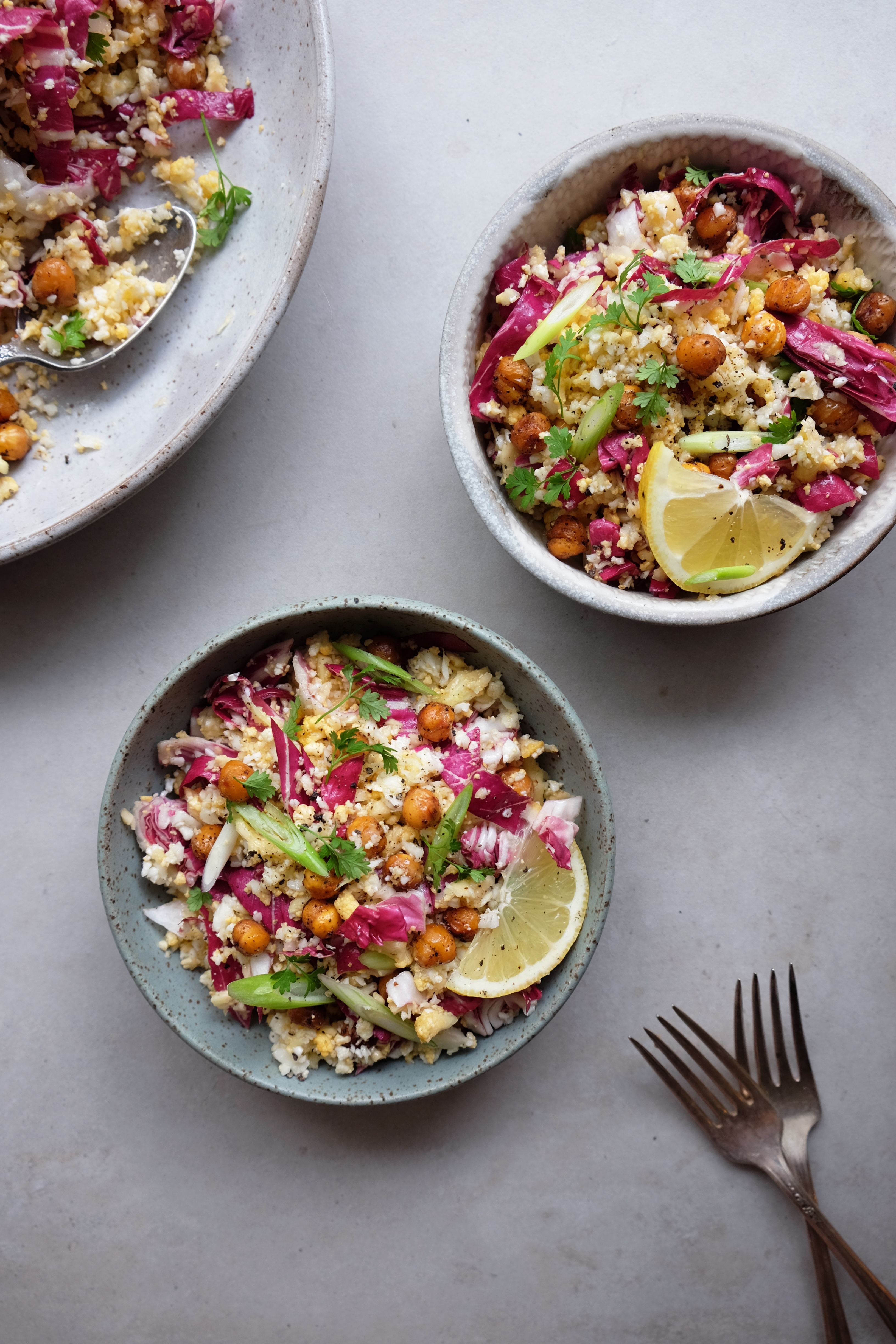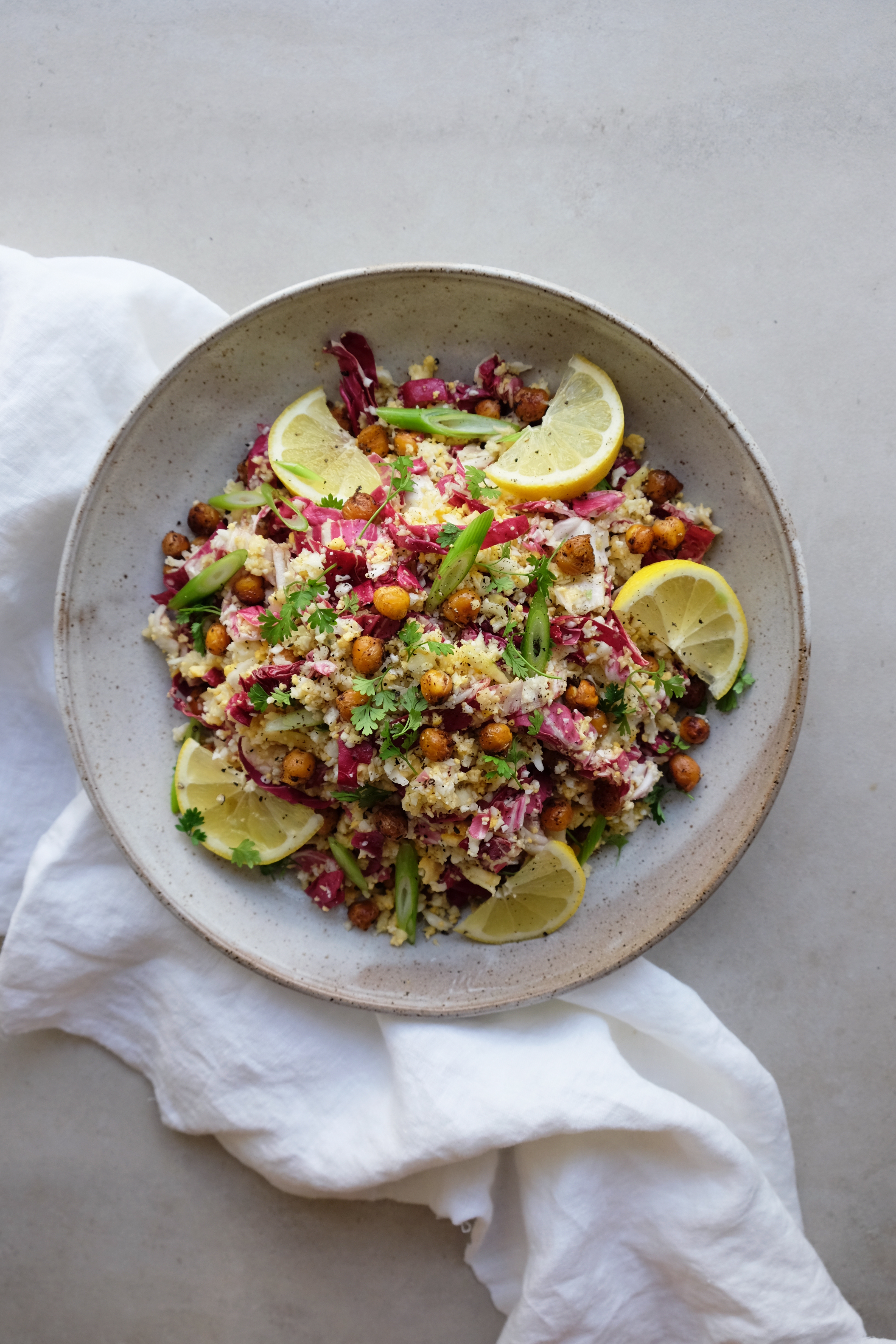 For this salad, I used a mix of regular white cauliflower and yellow cauliflower. I love the pop of color the yellow adds to the color palette. I bet it would also be gorgeous with purple cauliflower. This salad really makes me yearn for spring. The brightness of the color and flavor palettes reminds me that the change of season is right around the corner. I'm so looking forward to all the fresh produce that will soon be at the farmers market. Only a few more weeks now!
Cauliflower Salad with Roasted Chickpeas, Radicchio and Chervil
Inspired by The First Mess
[Serves 4-6]
For the salad:
1 large head of cauliflower, cut into small florets
1 recipe spicy roasted chickpeas
1/2 head (about 1 1/2 cups) radicchio, chopped
1/2 cup chervil or parsley, chopped
3 scallions, thinly sliced
Salt + pepper, to taste
To garnish: lemon slices, avocado (optional)
For the dressing:
1/3 cup extra virgin olive oil
Juice from 1/2 a lemon
1 Tablespoon stone ground mustard
Salt + pepper, to taste
Make the chickpeas.
In a food processor or high-speed blender, working in batches of 1 cup at a time, process the cauliflower to a rice-like consistency. Transfer to a large salad bowl. [Note: If you don't have a food processor or high-speed blender, you could finely chop the cauliflower instead.]
Make the dressing by vigorously whisking together all ingredients until smooth. Toss the cauliflower, radicchio, chervil or parsley and scallions with the dressing until well coated. Add the chickpeas and lightly toss. Add more salt and pepper, if desired. If possible, allow to sit for 30 -60 minutes to let the cauliflower absorb the flavors. Garnish with extra chervil or parsley, lemon slices and avocado (optional). Enjoy!