I'm a sucker for a spicy chai latte, and this one really hits all the notes. Warming ginger, cardamom, cinnamon and cloves paired with green tea for a chai that's lightly caffeinated and perfect as a morning or afternoon pick-me-up. I love to make this latte in the mornings as an alternative to the matcha or yerba mate I usually drink. I typically sweeten my cup with honey and add a 1/2 teaspoon of reishi, chaga or an adaptogenic blend, but that's totally optional. You can also froth this latte up in a high-speed blender and add in a scoop or two of collagen powder if that's your thing. Make it your own!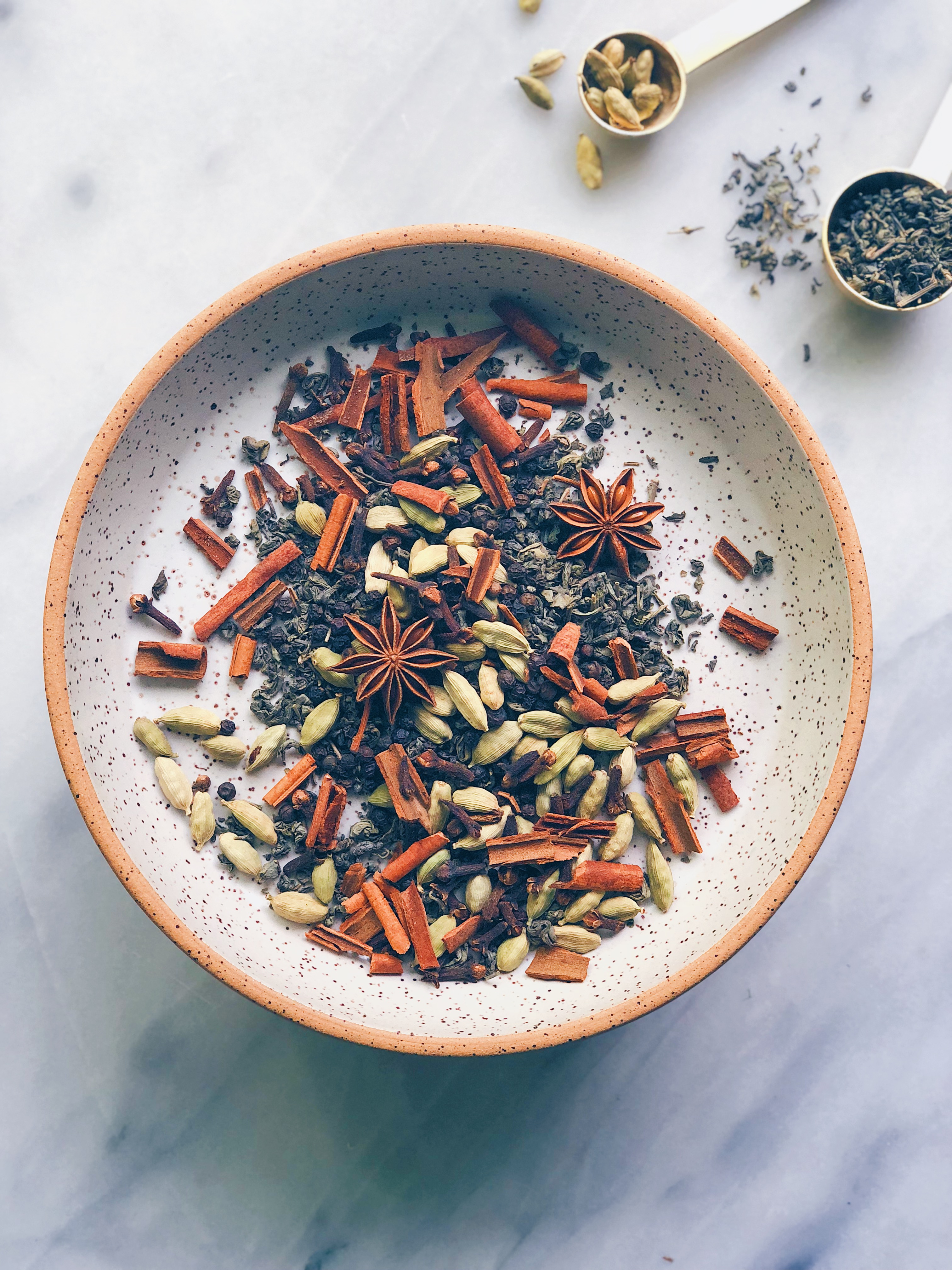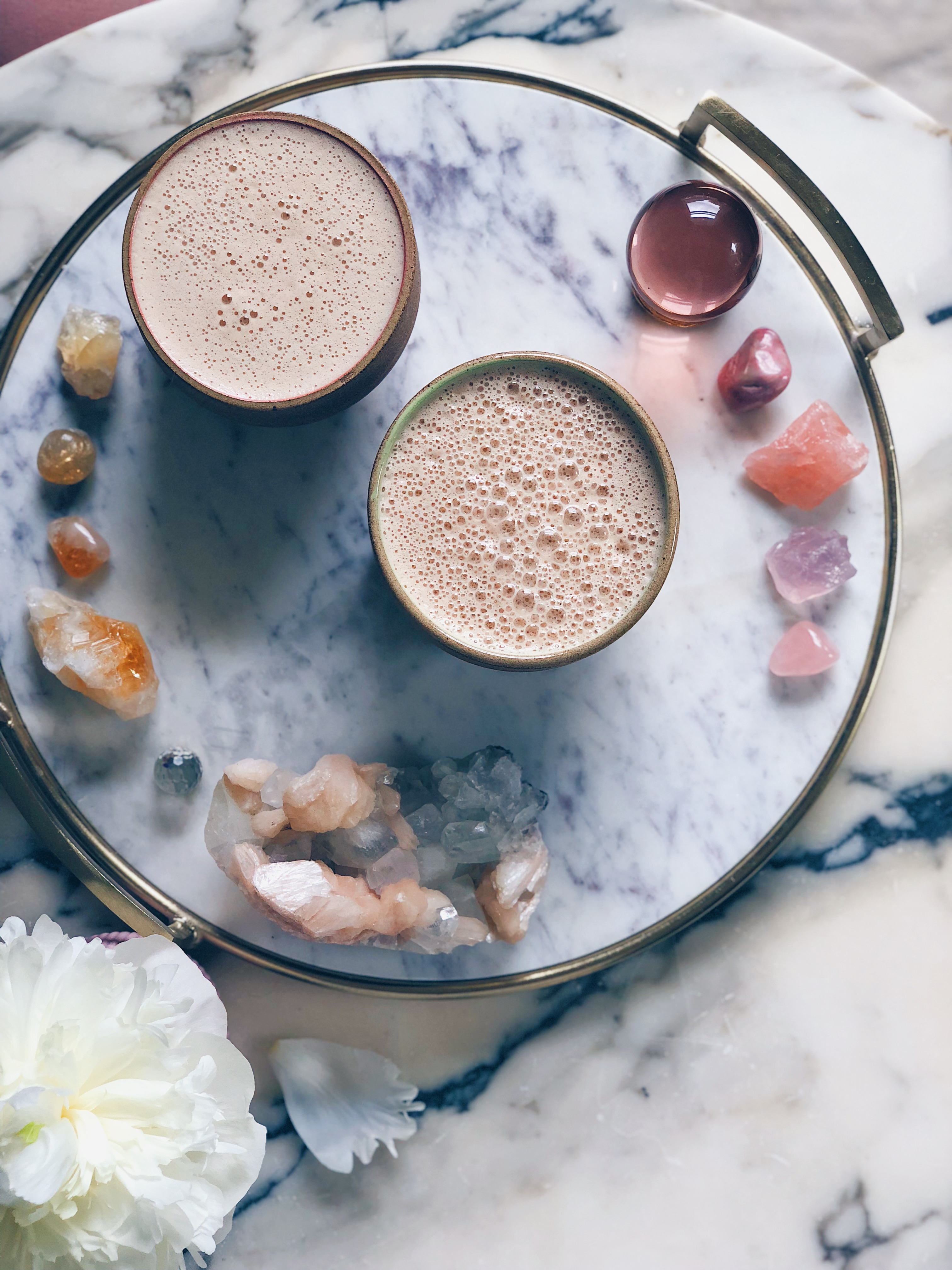 Spicy Ginger Green Tea Chai Latte
[Spice blend can be used to make several lattes. Latte recipe will make one 12 oz drink.)
For the dried spice blend:
6 cinnamon sticks, chopped into small pieces
3 Tablespoons green cardamom pods
2 teaspoons black peppercorns
4 whole dried star anise, broken into small pieces
1 Tablespoon + 1 teaspoon whole cloves
For the latte:
2 slices of fresh ginger (cut 3″ long and about 1/4″ thick)
½ cup of nut milk (I used coconut)
1 Tablespoon green tea leaves (lots of great loose-leaf options here)
Optional: 1 teaspoon honey (or any other liquid sweetener to taste), 1/2 teaspoon chaga, reishi or any other adaptogen of choice
Combine all of the herbs and spices for the dried tea blend together except the green tea leaves. Using a mortar and pestle, crush the spices into small pieces. Alternatively, if you don't have a mortar and pestle, you can pulse each spice separately in a coffee/herb grinder or blender. Just be sure not to over grind. Spice blend can be stored in an airtight container for up to 6 months.
To brew the tea, in a small saucepan combine 8 oz of water with 1 Tablespoon of the dried tea blend and the 2 slices of fresh ginger. Bring the water to a low simmer and let simmer for about 10 minutes. Turn off the heat, add ½ cup of nut milk and the green tea leaves. Gently stir to combine, cover the pan and let tea steep for 2 minutes.
Use a fine mesh strainer to strain tea into mug. For a frothier chai latte, add the steeped and strained tea and nut milk to a high-speed blender and blend for several seconds. Pour into a mug and enjoy!