I love collaborating with like-minded creatives on fun projects, so doing this shoot with my friends at Older Brother was an absolute dream. Older Brother is a half Portland, half Los Angeles based apparel brand that uses natural dyes and organic and sustainable threads. They work exclusively with eco-conscious textiles that range from small batch organics to renewable plant-based synthetics. They carefully select their textiles based on quality, environmental impact and social responsibility. All of their garments are cut and sewn in Los Angeles.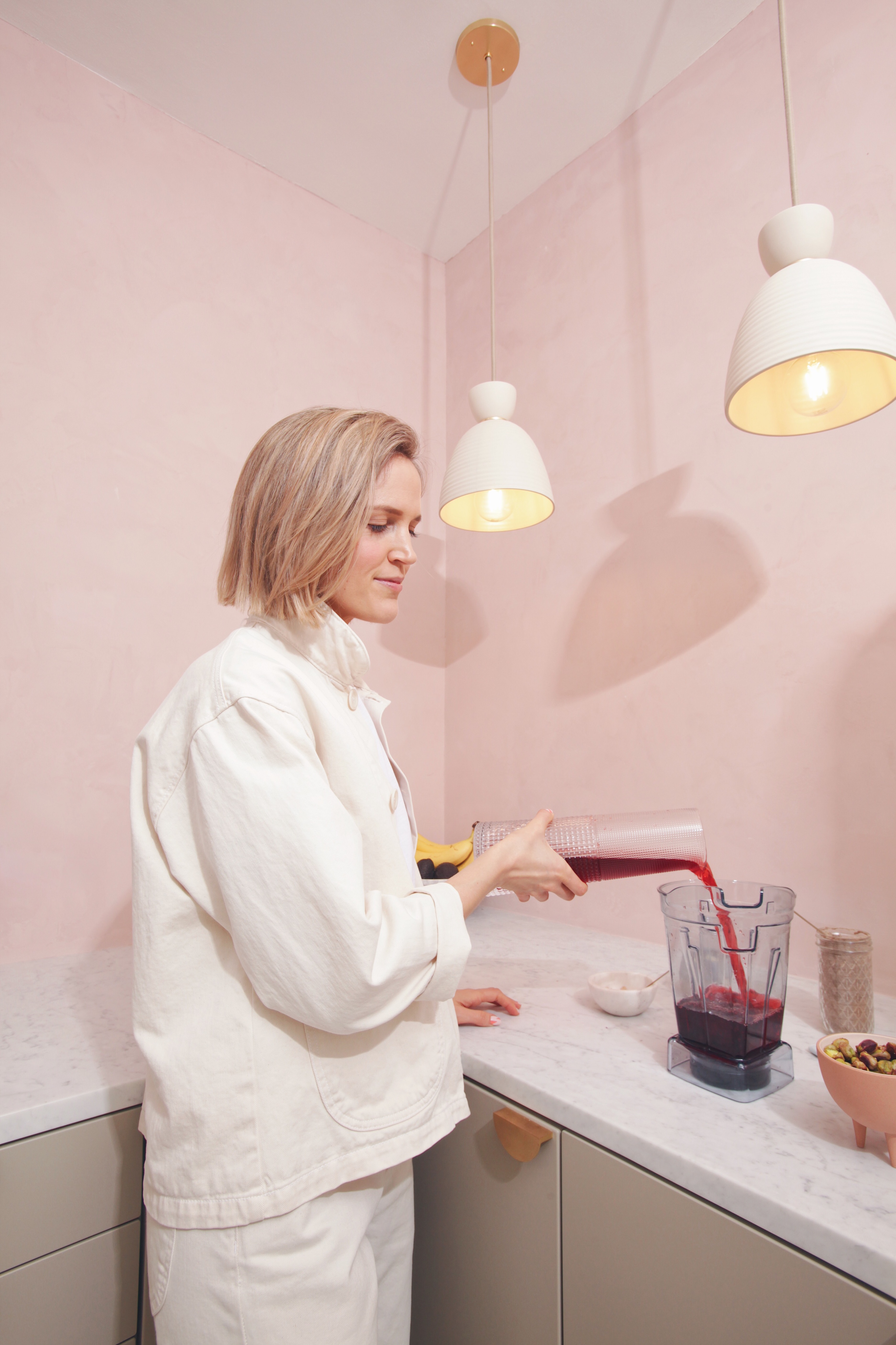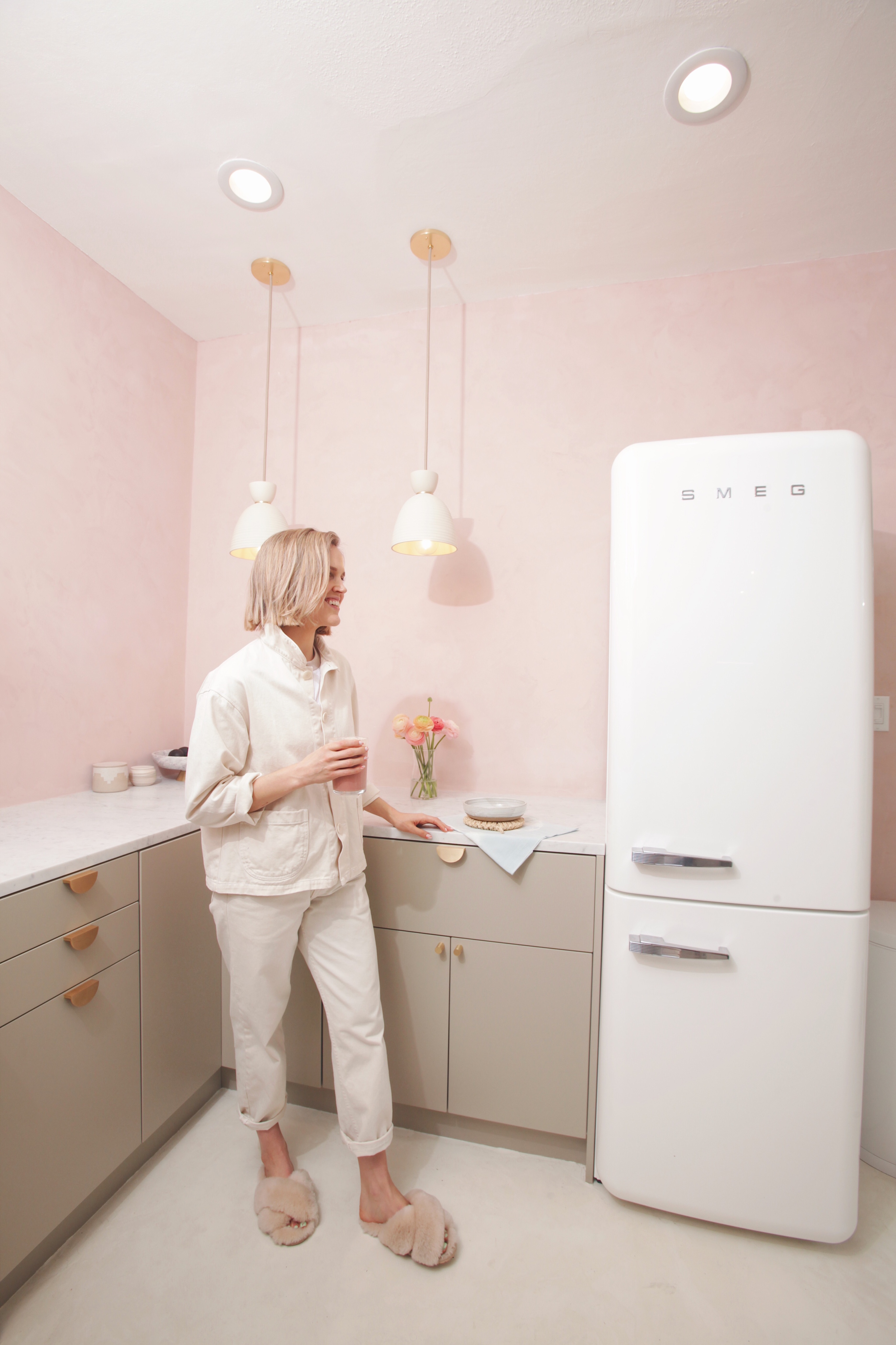 What I love most about Older Brother is that they put the Earth first. They understand that we as humans and consumers have an obligation to take care of our planet and the people on it. So many of the synthetic materials and toxic dyes that are used in the fashion industry are not only terrible for us and our health, but are destroying our planet. Older Brother's collection is gender neutral, and their designs are classic and timeless, so they will never go out of style. Their collection is thoughtful, considered and made with love.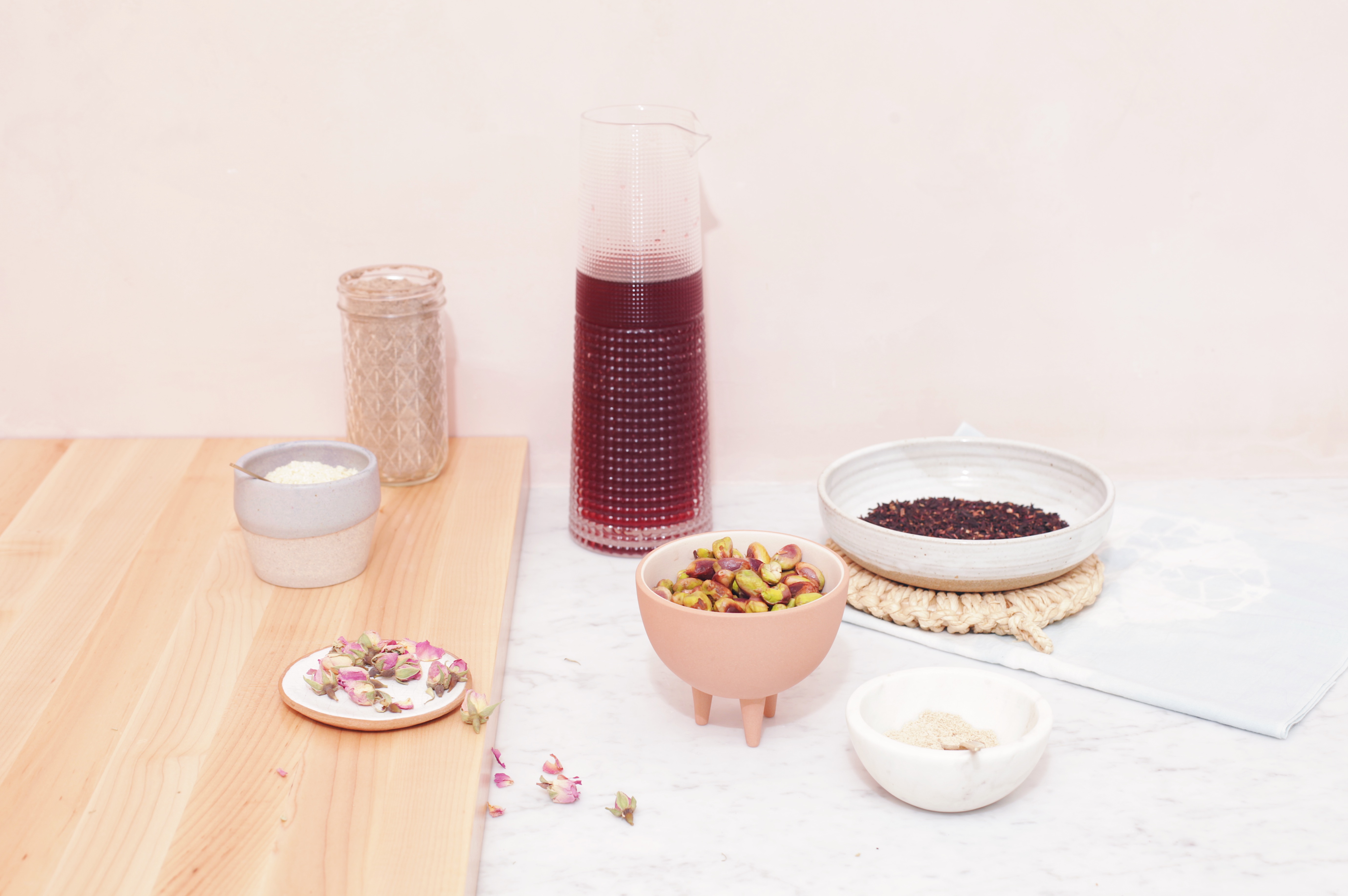 This season, Older Brother uses hibiscus as the main dye for their collection. They offer a lighter more muted tone and a vibrantly saturated hibiscus color, as well as natural, undyed options like what I'm wearing in these photos. I especially love the Chore Coat, the Jeans and the Raglan Crew. I created this Hibisucs Pistachio Iced Tea Latte inspired by Older Brother's collection. I love that what we drink as nourishment can also be used to create beauty in what we wear on our bodies.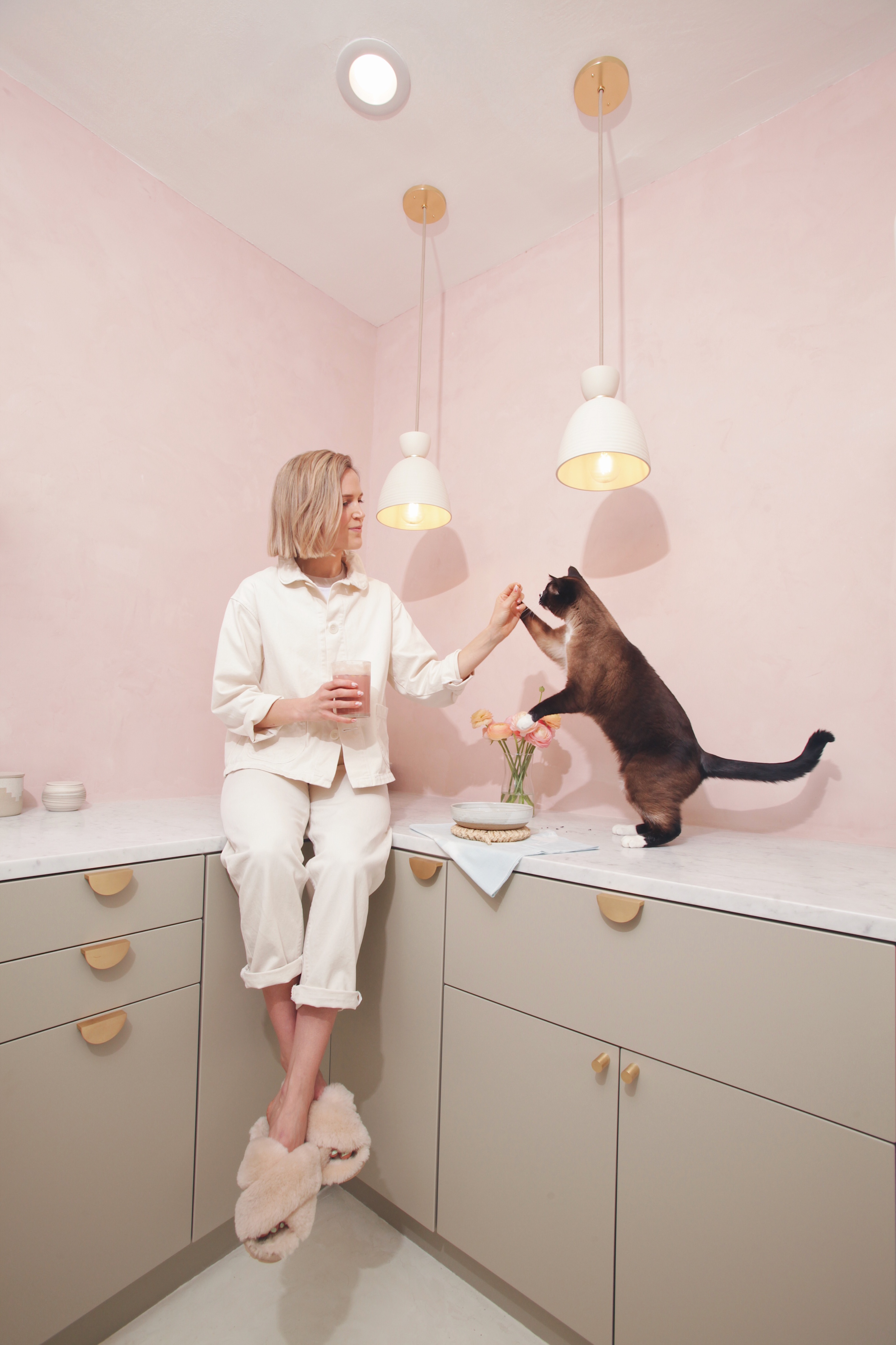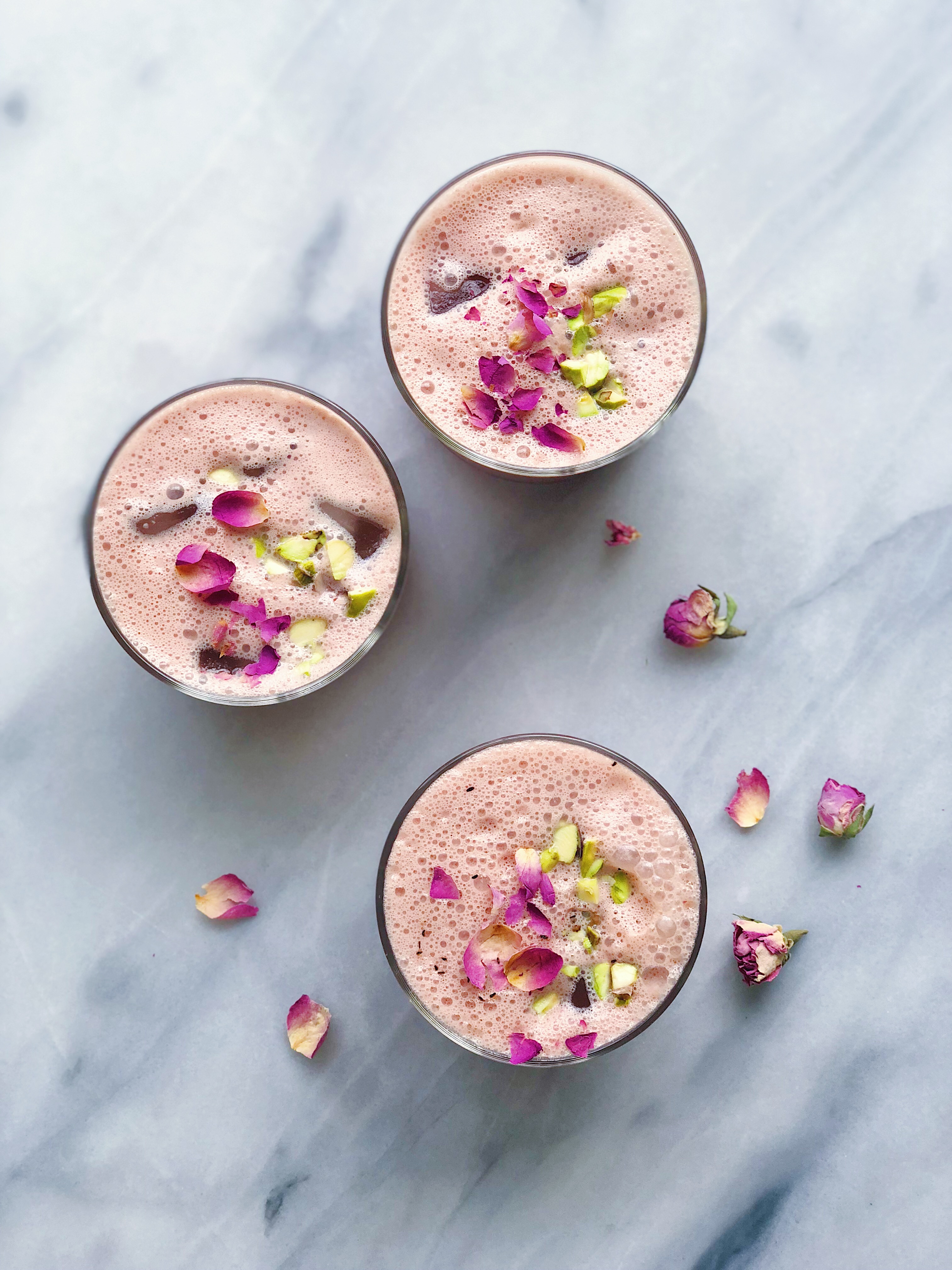 Hibiscus-Pistachio Iced Tea Latte
[Serves 2]
Hibiscus Tea:
4 cups filtered water
1/4 cup dried cut hibiscus flowers (I get mine from Mountain Rose Herbs)
Pistachio Milk:
3 cups filtered water
1 cup shelled pistachios, soaked in water for at least 6 hours
Hibiscus-Pistachio Iced Tea Latte:
2 cups chilled hibiscus tea
2 cups chilled pistachio milk
1 Tablespoon tocos powder
1 teaspoon reishi powder
1/4 teaspoon cardamom
1-2 medjool dates
Optional garnish: dried rose petals and crushed pistachios
To make the hibiscus tea, pour water and flowers into an airtight jar. Let steep in the refrigerator overnight for at least 12 hours.
For the pistachio milk, blend the pistachios and the water on high for 2-3 minutes. Strain the milk through a nut milk bag, cheese cloth or fine mesh sieve.
In a high-speed blender, blend all latte ingredients for for 1-2 minutes. Pour over ice, and enjoy!