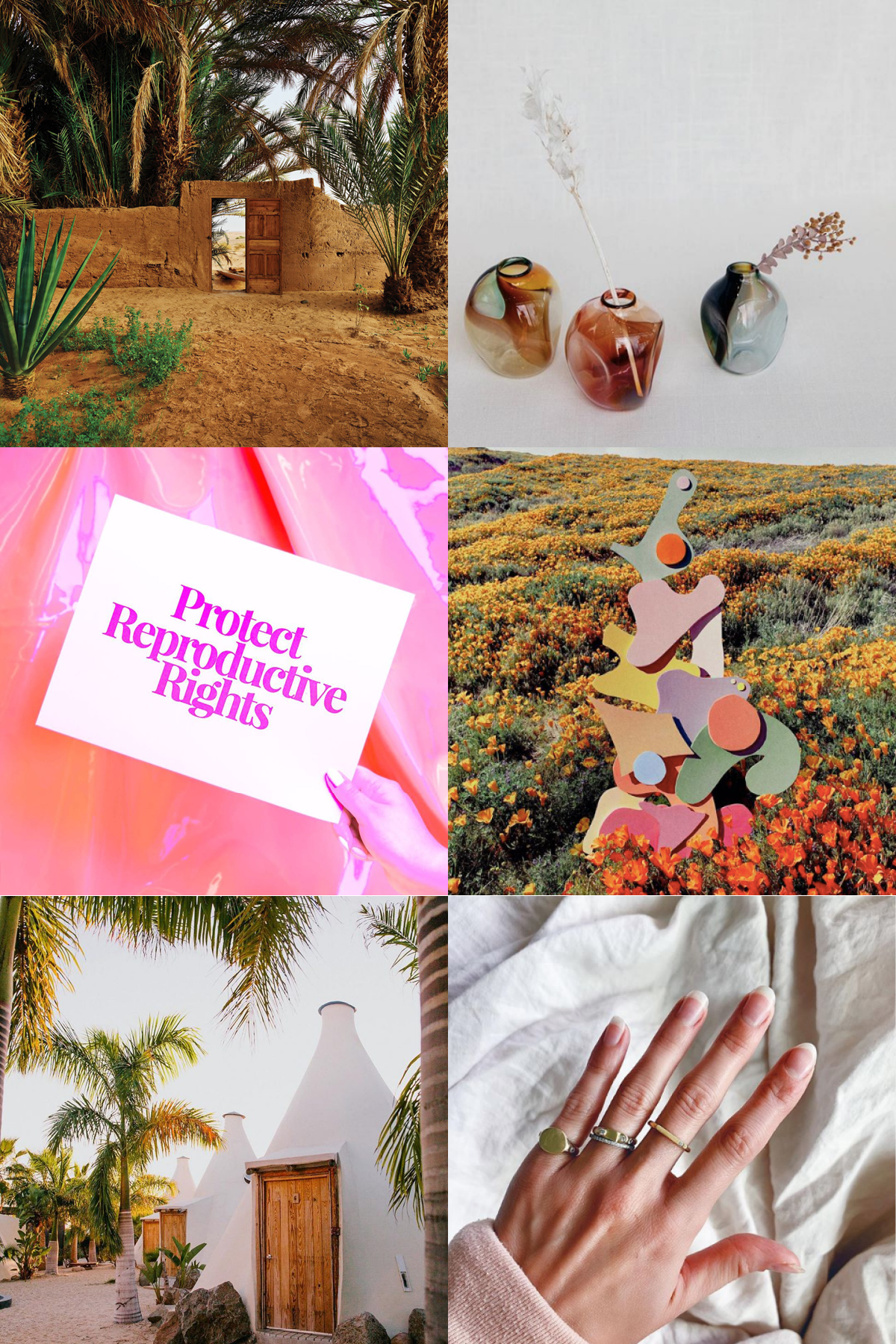 This New York Times article about ancient Morocco is giving me all the feels after our trip there this past November.
I'm having a blown glass moment. Loving pieces from BaleFire Glass, Upstate and Gary Bodker Designs.
My heart sunk after hearing about the new abortion legislation in Alabama. If you have the means, please consider donating to the National Network of Abortion Funds, an organization that helps to remove financial and logistical barriers to abortion access.
Found LA artist Nicholas Scarpinato on Instagram and am loving his playful, dreamy work.
ICYMI: Join me in Todos Santos, Baja, Mexico, for the Finding Fluidity retreat this October!
My Loren Stewart signet ring is currently a style staple in my life.