The flavors of spring are my favorite, and this Spring Pea and Asparagus Risotto with Lemon and Mint's got them all! Risotto also happens to be one of my favorite dishes to make (check out this summer risotto if you haven't already). It's the ultimate comfort food. And I love that it's soooooo creamy without using any dairy. This recipe does have the option to add parmesan, but it is absolutely wonderful without (hence why I made it without for all the photos).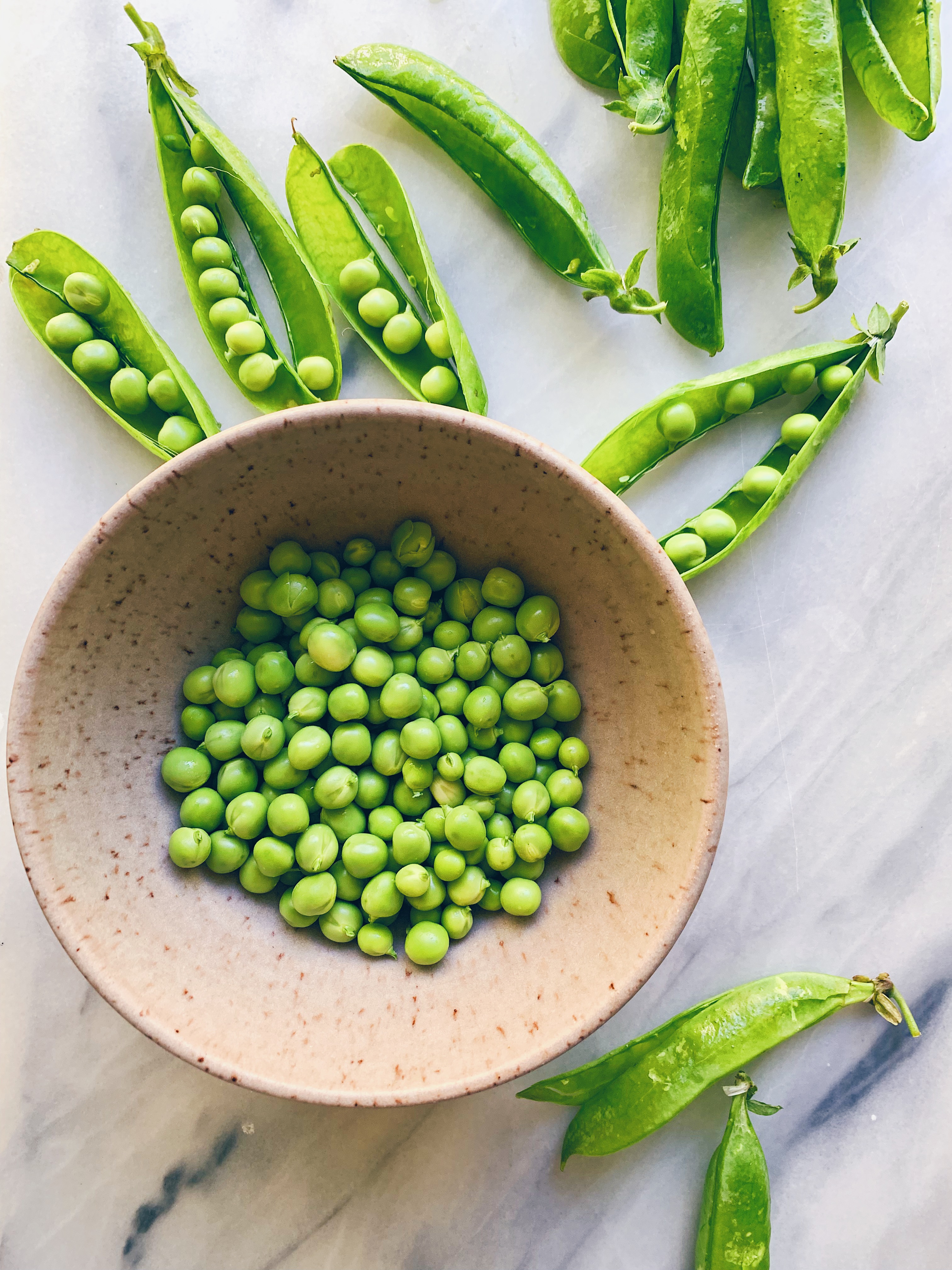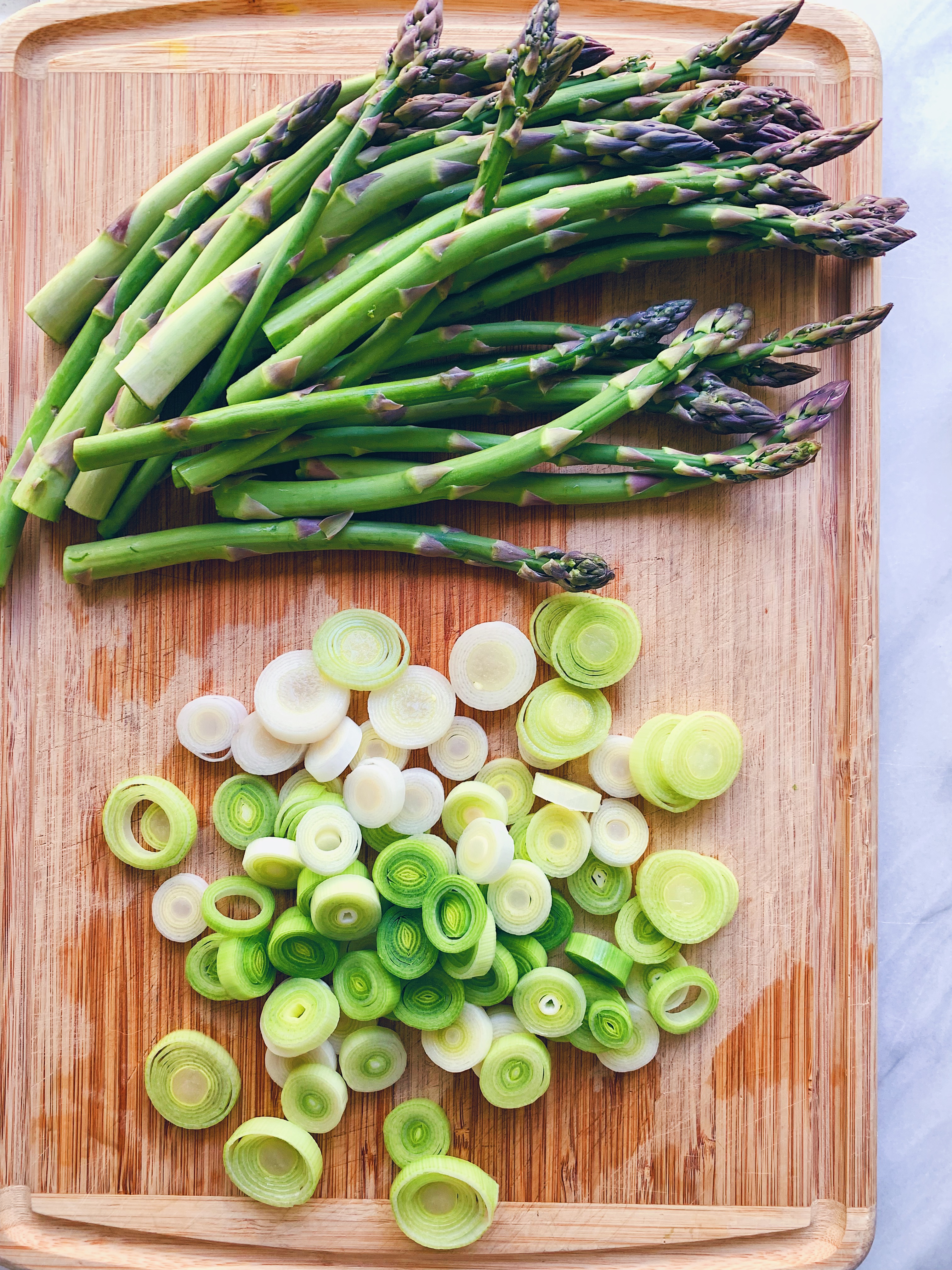 I always recommend making your own broth or stock, but if you're short on time, just be sure you buy a low-sodium variety. The wine is optional, but I find it really adds depth and a lovely acidity to this spring risotto. Fresh shelling peas are preferred, but if you can't find those, you could use shelled sugar snap peas. I was introduced to cooking with lemon rind through one of Ottolenghi's books, and I'm obsessed. No need to remove to rind – you can eat it, as it's soft and flavorful.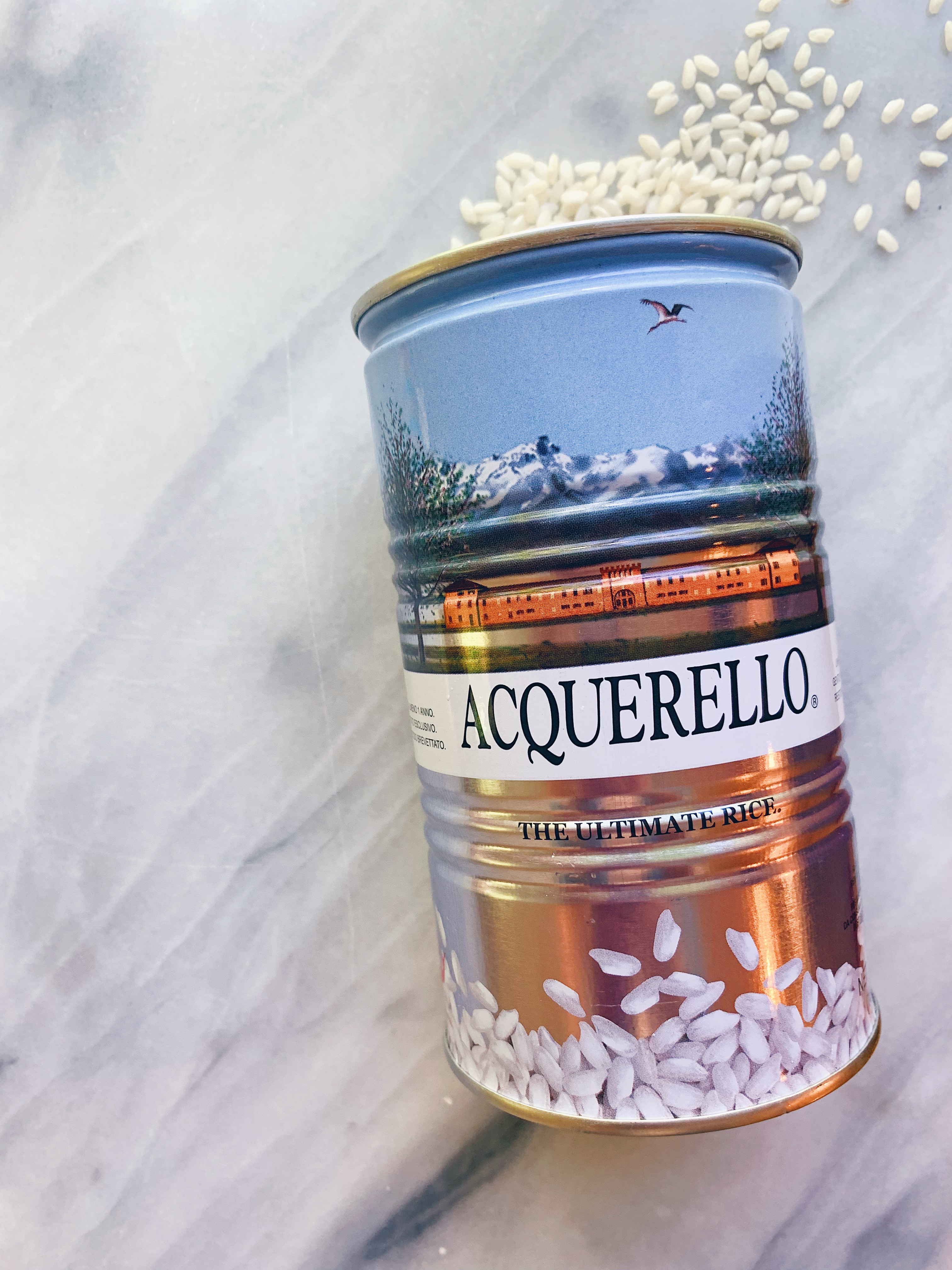 My dear friend Erica introduced me to this high-quality brand of Italian carnaroli rice, and I have to say despite the high price tag, it really does make the BEST risotto. I prefer to use carnaroli rice over arborio because it has a higher starch content and firmer texture, resulting in creamier risotto that's way more difficult to overcook. You can find carnaroli in some grocery stores and specialty food shops, as well as online. If you're just trying to make this recipe in a pinch, arborio rice works great too!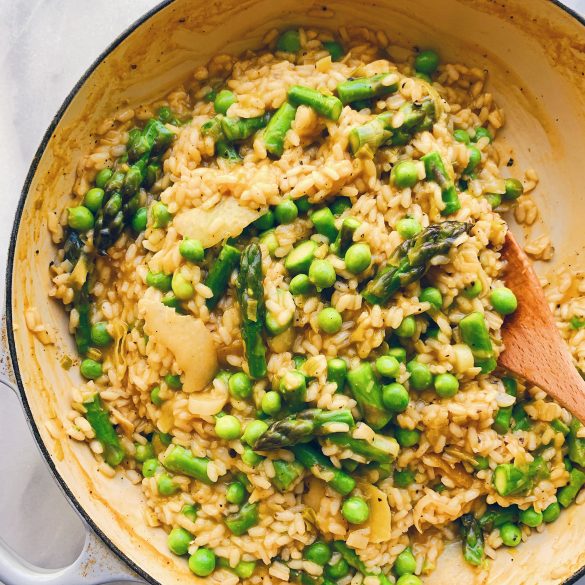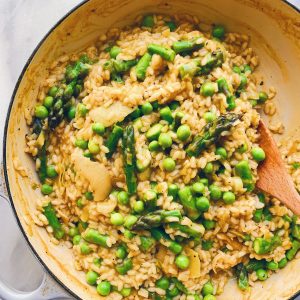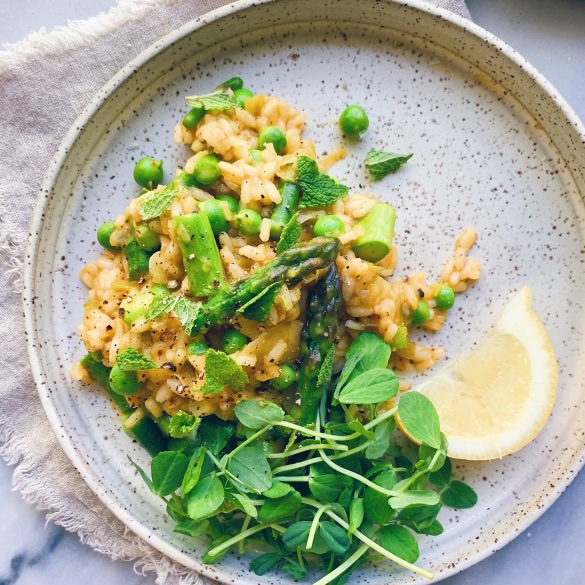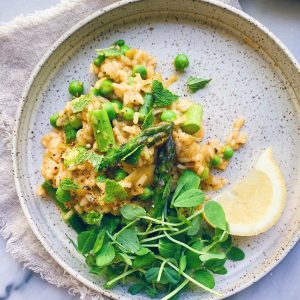 Spring Pea and Asparagus Risotto with Lemon and Mint
[Serves 4]
6 cups low-sodium vegetable broth
3 tablespoons olive oil
1 cup dry white wine (optional)
1 large lemon, rind shaved in long strips
1 ½ cups leeks, cut in rounds (about 2 leeks)
2 garlic cloves, minced
1 teaspoon red chili flakes
1 ½ cups arborio or carnaroli rice
1 ⅓ cups fresh shelling peas (about 1lb unshelled)
2 cups asparagus, cut into 1 inch pieces (about 1 bunch)
1 cup fresh grated parmesan, loosely packed, plus more for garnish (optional)
Salt and black pepper
To garnish: 1/2 cup loosely packed torn mint leaves, lemon zest from 1 lemon and 1 cup pea shoots/greens
In a large saucepan over medium heat, bring broth to a simmer. Reduce heat to low and cover.
In a large sauté pan, heat oil over medium heat. Add leeks, garlic, red chili flakes and lemon rind strips and sauté for about about 7 minutes. Season with salt and black pepper.
Add rice and cook for another 2 minutes, stirring frequently. Season again with salt and black pepper.
Pour in wine, if using, and let it simmer for 1-2 minutes before starting to add the broth.
Add hot broth one cup at a time stirring often until absorbed. Cooking time will be 20-30 minutes total. Taste rice as you go. The risotto is ready when the rice is al dente and has the consistency of thick porridge (about 20-30 minutes total cooking time). Keep seasoning, to taste, with salt and black pepper as risotto cooks.
Add asparagus to pan with your last cup of hot broth or when there's about 5 minutes left of cooking time. Once risotto is done, add the peas and stir to combine. Stir in parmesan, if using.
Garnish with S+P, fresh mint, lemon zest, pea shoots and more parmesan, if using. Enjoy!