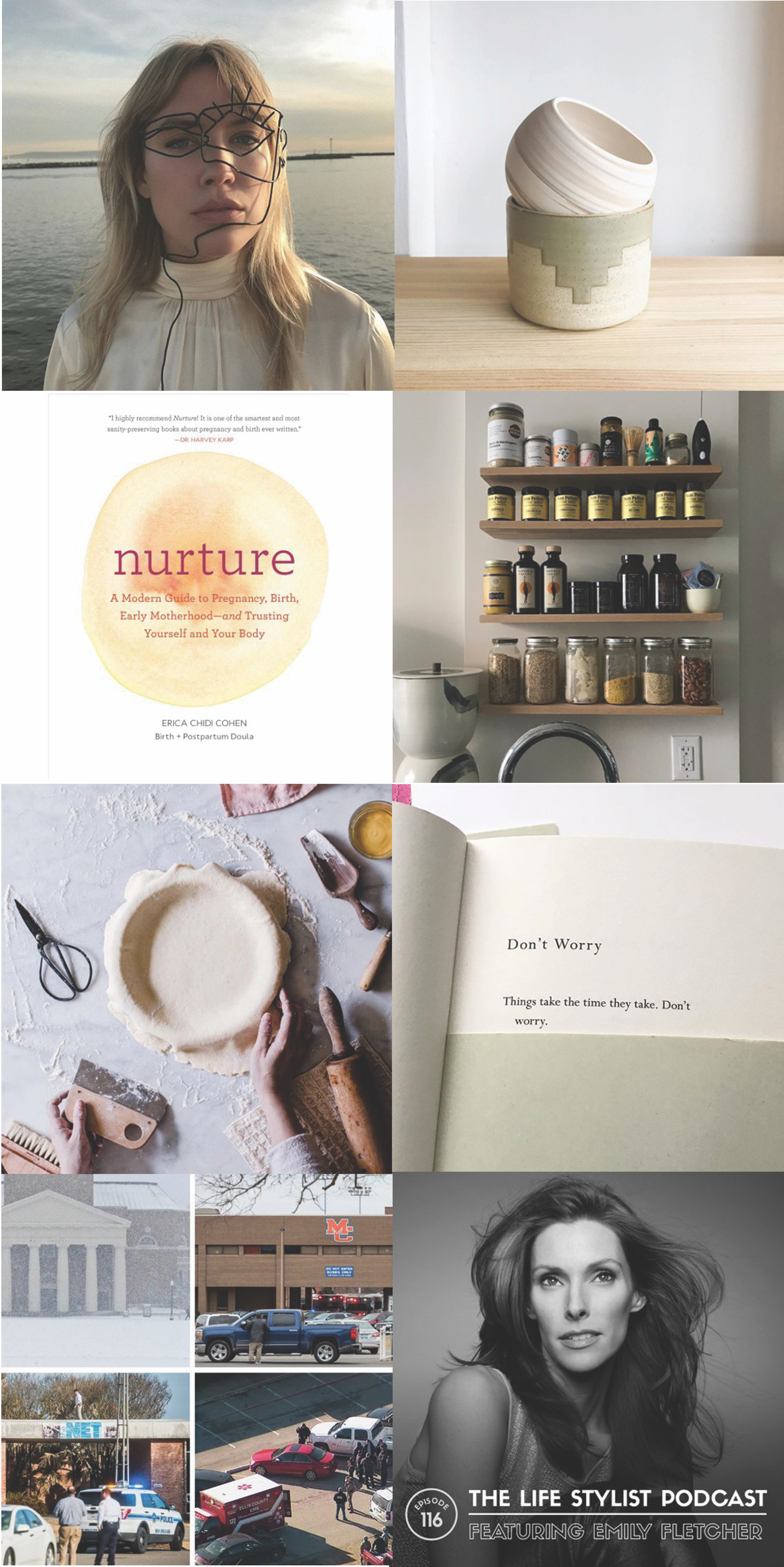 I met Lane last week at a new moon ceremony at Max's house. I've been mesmerized by her metal work since.
Fave new ceramicist.
Excited to read this book I picked up the other day. No, I'm not pregnant. Just interested.
This photo includes all of my favorite products (WALTER, Sun Potion, Wonder Valley, etc.) and really satisfies my obsession with organization. Major kitchen inspo.
This was my favorite Instagram post all week. And no, it doesn't have anything to do with pie. Thank you, Beth.
Mary Oliver's words via my new favorite IG account.
WHEN WILL WE WAKE UP AND REALIZE WE NEED GUN CONTROL LEGISLATION?? THIS MUST END.
My new favorite podcast series. Enjoyed listening to this episode earlier this week.
SaveSaveSaveSaveSaveSave
SaveSave
SaveSave