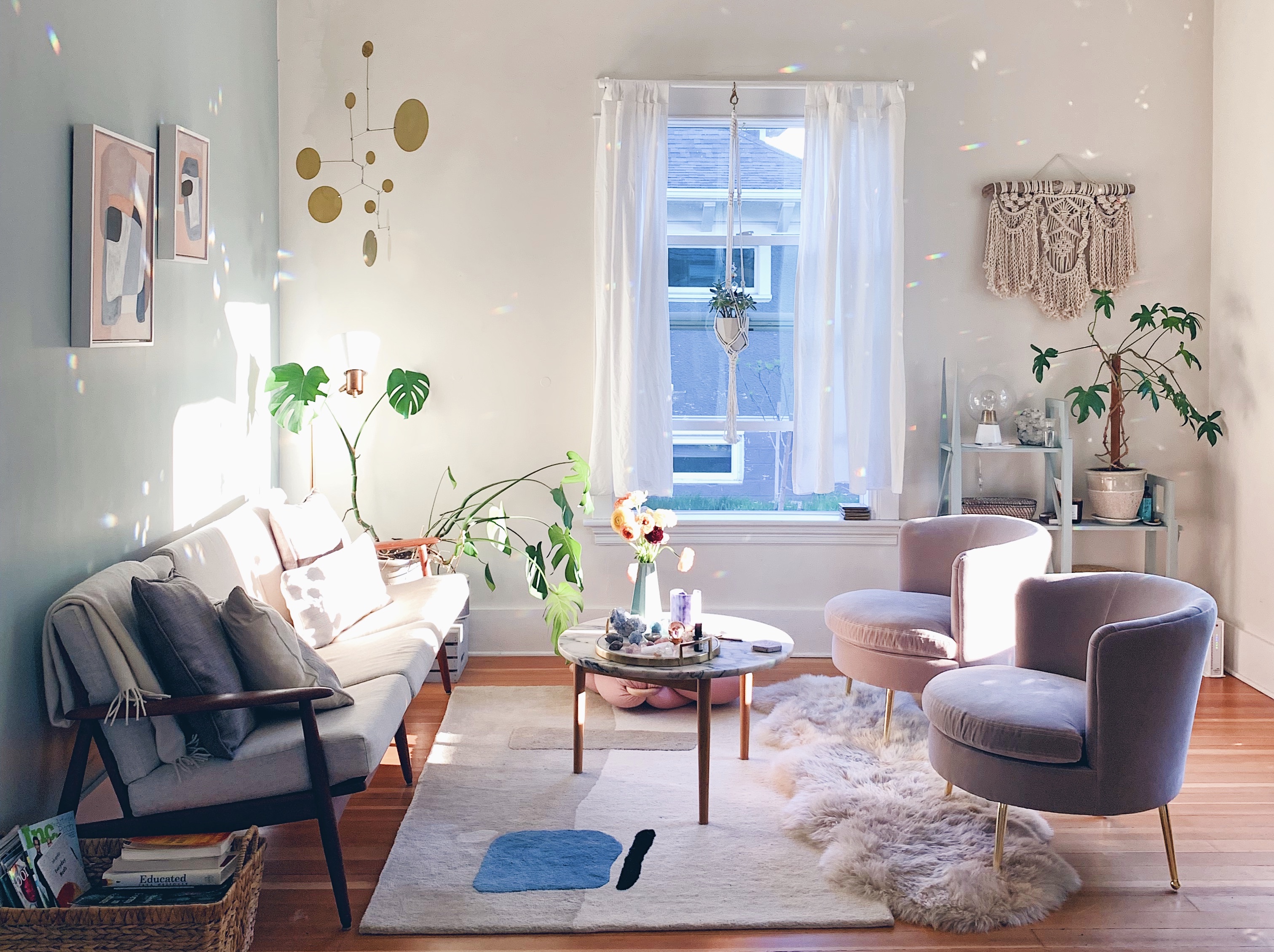 One of the most fulfilling aspects of my work is getting the opportunity to collaborate with other creatives. By bringing different skills and visions to a project, it's amazing to see what we're able to create together while learning from each other.
It's been a long-time dream of mine to create a series of candles for Wu Haus that not only reflects my brand, but also embodies the creative spirit and talent of some amazing artists I've met over the years. I worked with three ceramicists to create vessels that are unique in style and complimentary to the scent of the candle they hold. Here's a little preview of what's to come...
May – Fresh & Herbaceous
Ceramic artist: Justin Caraco
Scent notes: Basil, Ginger, Black Peppercorn, Arugula, Cedarwood, Birch
Color story: Bright green, teal, lime
June – Warm & Floral
Ceramic artist: Amelia Wrede Davis
Scent notes: Geranium, Pink Grapefruit, Rose, Sandalwood, Hinoki Wood
Color story: Blush, nudes, tan
July – Soft & Wooded
Ceramic artist: Fernando Acair // Fefo Studio
Scent notes: Tobacco, Himalayan cedar, Bergamot, Frankincense, Amber, Oud and Patchouli
Color story: Sand, browns, ocean blue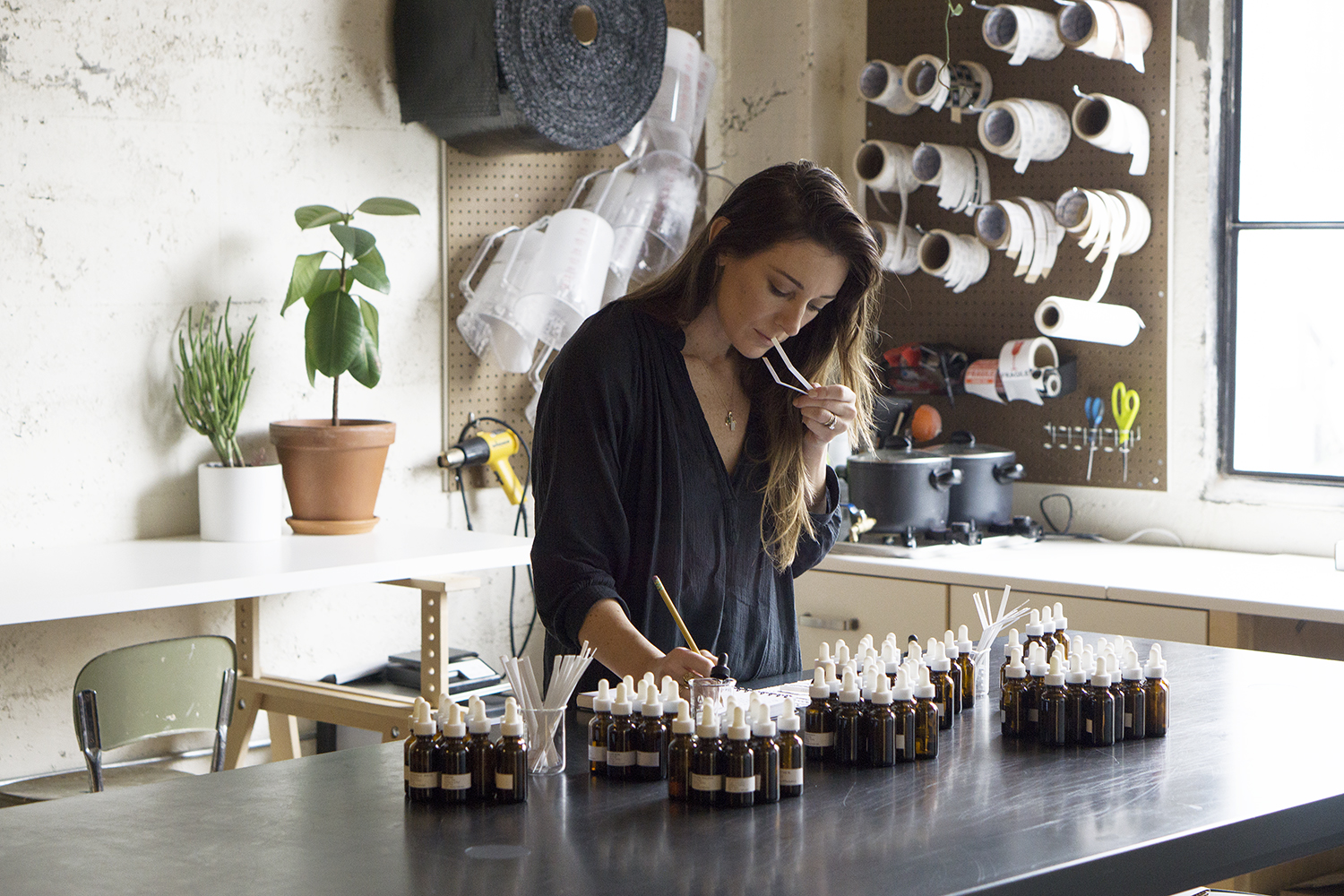 For each scent, I worked with the inimitable Kelly Harland of Portland's CROSBY Elements. I serendipitously met Kelly while at a pop-up field dinner on Sauvie Island. I had already fallen in love with her EMERALD hair perfume and was raving about it to my friend when Kelly walked up and said that that it was from her brand. We became fast friends, and soon after had the opportunity to work together on a custom-scented candle for Vibrant, the Houston cafe whose menu I consulted on. The whole experience was seamless and so much fun, and I knew I wanted to work with Kelly again on this Wu Haus candle series. She has been an amazing partner and source of encouragement throughout the whole process.
Kelly has such a gift for listening to ideas and translating them into scents. She took my concepts and articulated them beautifully. Each scent is an expression of Kelly's craft, and I'm so excited to share them with you all! Here is more about the candles and Kelly's creative process, in her own words:  
Wu Haus: How did you start your business?
Kelly Harland: I was an art director for 15 years and have always worked at design and advertising agencies. I went freelance years ago because I was done doing the full-time thing. My mom's a retired interior designer and has always loved having other creative hobbies. One day, I was over at her house and she asked if I wanted to help make candles. That little conversation is literally what started Crosby. It started as something for us to do together and share quality time.
She knew I was very specific with scents; I have a really sensitive nose. So she would work on the wax, and I would work on the scent. We'd make candles and I'd burn them at my house. My fiancé and I love to entertain, and I was burning a candle I'd made with my mom when my friends asked about it. Some of my friends either own shops or have good friends who own shops, and they mentioned that I should sell them. And so that got the wheels turning, like maybe this could be something more than a hobby.
The candles turned into hair perfumes, and then perfume, since I'd amassed such a massive library of scents and knew I wanted to explore other vehicles for them. That was important to me, to expand the line beyond candles.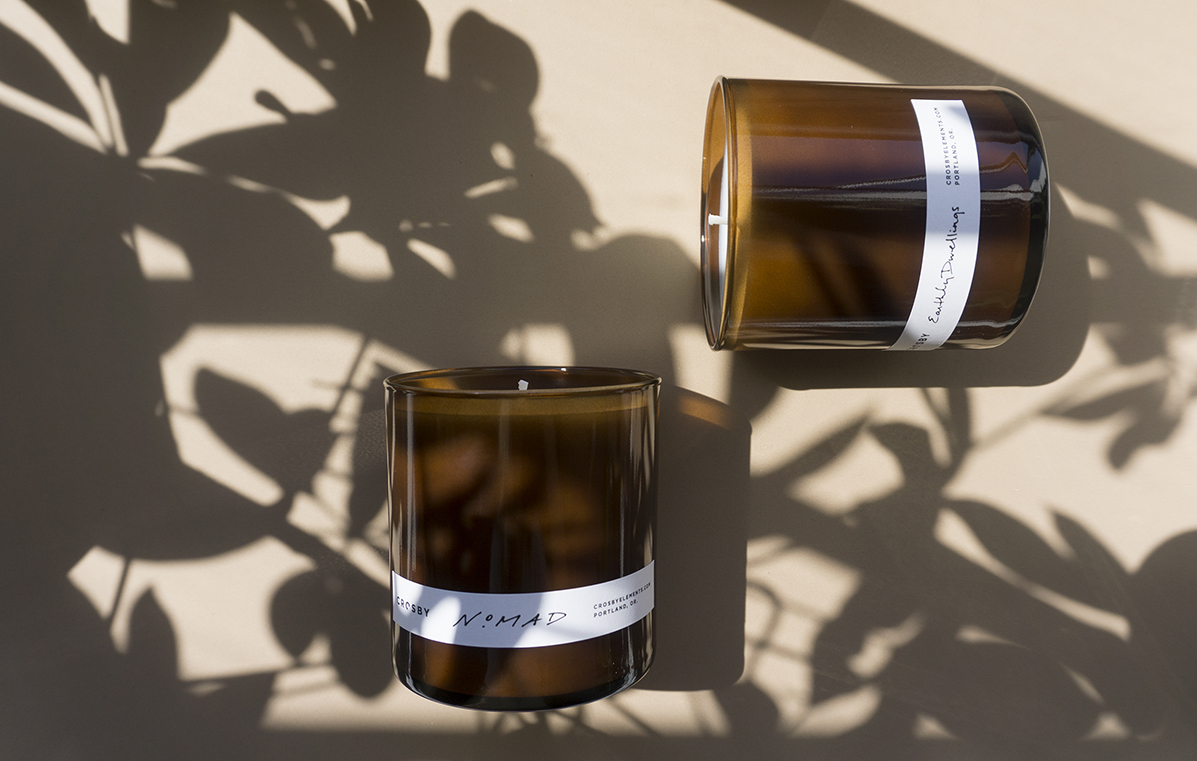 WH: What ingredients do you use to create your candles?
KH: The wax is 100% American-grown soy. I don't use any additives. I use 100% cotton wick, lead-free. I do a blend of phthalate-free fragrance, the same you'd find in lotions or hand wash, and essential oils. I usually do a 50/50 split or 60/40 split. I do that because I love essential oils – it's not an overwhelming scent that slaps you in the face. But having the addition of a fragrance makes it a more enjoyable scent in the house. It's subtle, but not so subtle that you can't smell it.
It was important to me that I held to my values of trying to put things on my body that are good, and surround myself with things that are as healthy as possible. It was a really interesting finding, in the whole process, of finding how toxic [candles] are. Us choosing to just use soy wax is because we didn't want to use the addition of stearic acid and paraffin that can make the air really horrible to breathe in.
WH: What's your inspiration when creating a new scent?
KH: My blending is like how I use to storytell in design. Now I just work in a different material. Now I storytell through scent.
My line is four candles. A big thing for me is to keep a very edited collection. I'm only really drawn to complexity and things that are more unique. I try not to create a scent-for-everybody, or else I'd have 20 different skews, and that's not what i'm trying to do. Because my background is in design, I work well with concepts. I draw from places I've traveled or from a specific memory. All the candles in my line right now mean a lot to me. GOLDTONE smells like sex wax because it reminds me of my childhood surfing in California. EARTHLY DWELLINGS is eastern Oregon-inspired because I was amazed by the beauty – the high desert and all the rolling grasslands. Everything's kind of tethered back to one specific moment I had or a place I visited, where smelling that candle brings me right back to that space or feelings.
WH: What do you love about candles?
KH: What I do love is, making them now, I find it very meditative and can get into the rhythm. It's a slower process, so that's really nice. I can't rush anything. Candles, if I look at it from a different perspective, has maybe taught me what I love about them now. It's about slowing down and enjoying it. You're thoughtfully lighting it, usually with the intention of creating a warm environment. They have the ability to transform and elevate your surroundings and shift the mood. Whether you want to be more relaxed or sensual or comforted, they can really transport you.
WH: What was your process in creating scents for Wu Haus?
KH: The inspiration for those candles was really just looking at the style of the ceramicists, the color palette Alison wanted to work with, and working with her. I always love coming together with other creatives. It was really cool being able to blend both of our tastes and aesthetics, and also having that third element of the ceramicist to build around. And since it's not something that's going to be used and thrown away, I love that you get to enjoy the first life of the vessel and then enjoy its second life. Anything that I can be involved in that's helping create less waste, that's more meaningful and functional, is great. I'm all about that.
One of the things I love about my business is the community of makers and creatives that it's helped align. It's this really happy element of owning this business that's been able to come out of nowhere. I didn't expect this to happen. I've met so many amazing creative women, especially, and it's so inspiring in itself to be surrounded by creative, intelligent women. I love being able to collaborate on projects because the sum is greater than its parts. When I get a chance to collaborate with someone on a product, that's such a cool process. Adding that third element of Alison's creativity and her vision, me working with the scents, and working with all these talented ceramicists – it's this trifecta of talent. That's so cool.