You guys! I'm so excited to share this post with you. It's been a long time coming, and here it finally is! A little about my journey toward using non-toxic products. I started using some natural products in my early 20s for environmental and hormonal reasons. This was around the same time that I started to notice how much plastic we use on a regular basis and was reading about how it can negatively effect our hormones. I rid my kitchen of all plastic tupperware and made an effort to not buy or use any food packaging or containers with BPA. At this time, I was also making an effort to choose environmentally friendly, non-toxic products over mainstream, chemical-laden products, but I would say I was probably only 65% on board. I was still using toxic makeup and probably a few other toxic products.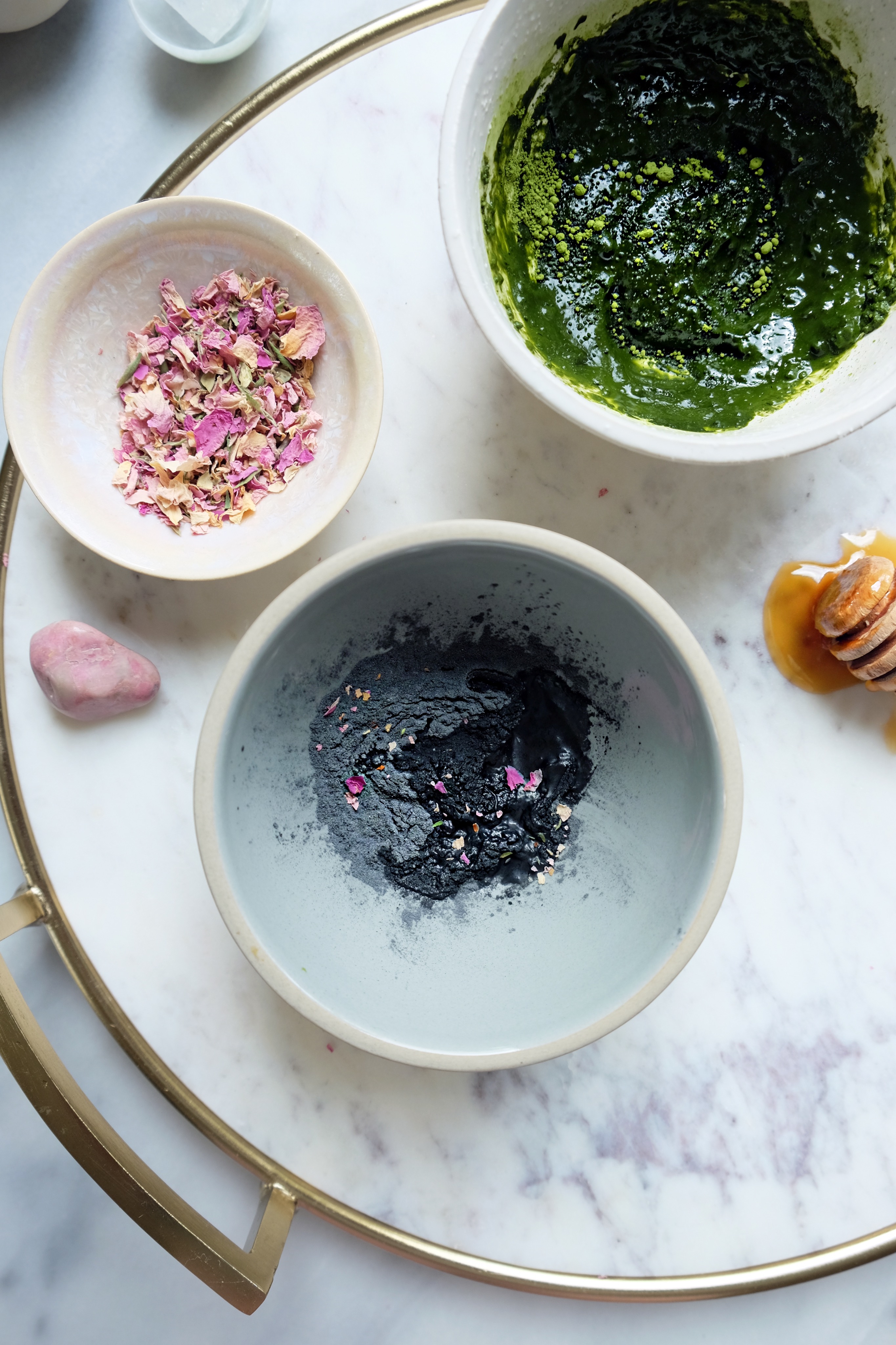 Fast forward about 5 years. It was the middle of winter. It started as a small blemish/breakout around my mouth. At first, I didn't think anything of it. Slowly, as a week past and the blemish had spread, I started to realize it wasn't just a break out, but I didn't know what it was. It was red, scaly, burning and itchy. I tried using apple cider vinegar, coconut oil, anything to soothe it and try to get it to minimize. As the weeks rolled on, it got worse and worse. Finally, after the breakout/rash had been there for a couple months and was covering 40% of my face, I went to see my best friend's mom, who is a esthetician specializing in natural skincare. She thought it might be an infection of some sort and said I should go see a doctor. I made an appointment with my doctor and when I went in, she knew right away that it was perioral dermatitis. I was grateful I at least had an answer. She also said it's fairly common among women. I agreed to a low-dose antibiotic because at that point I just wanted this nasty rash gone. Then when I got home I spent a good deal of time on the internet reading about perioral dermatitis and what natural solutions there were. Luckily for me, after some trial and error, I figured out mine was an allergic reaction to fluoride and sodium lauryl sulfate (sls). I say lucky because I was able to simply cut these ingredients out of all my skin and body care products and the rash went away. Some women who suffer from perioral dermatitis don't have as clear of an answer to what is causing it.
This diagnosis was the ultimate push to throw out my toxic makeup I sometimes wore, my toothpaste, my shampoo, basically anything that had any ingredients that could be potential irritants to my skin. I've always been a sensitive being in terms of allergic reactions in my body. Over the course of my life, I've suffered from food allergies, seasonal allergies, mold allergies, allergetic asthma and various forms of skin allergies. With each of those, I've always come back to treating the problem naturally. Western medicine often acts as a bandaid instead of addressing the problem head on. I've found herbs and natural remedies to be far more superior in eradicating the problem in most cases. I don't like to say that I absolutely never use toxic products because that's simply not true, and I also think labels are extremely limiting and dangerous in that way. I still get gel manicures. I dye my hair. But products I'm using on a daily basis are all natural and non-toxic.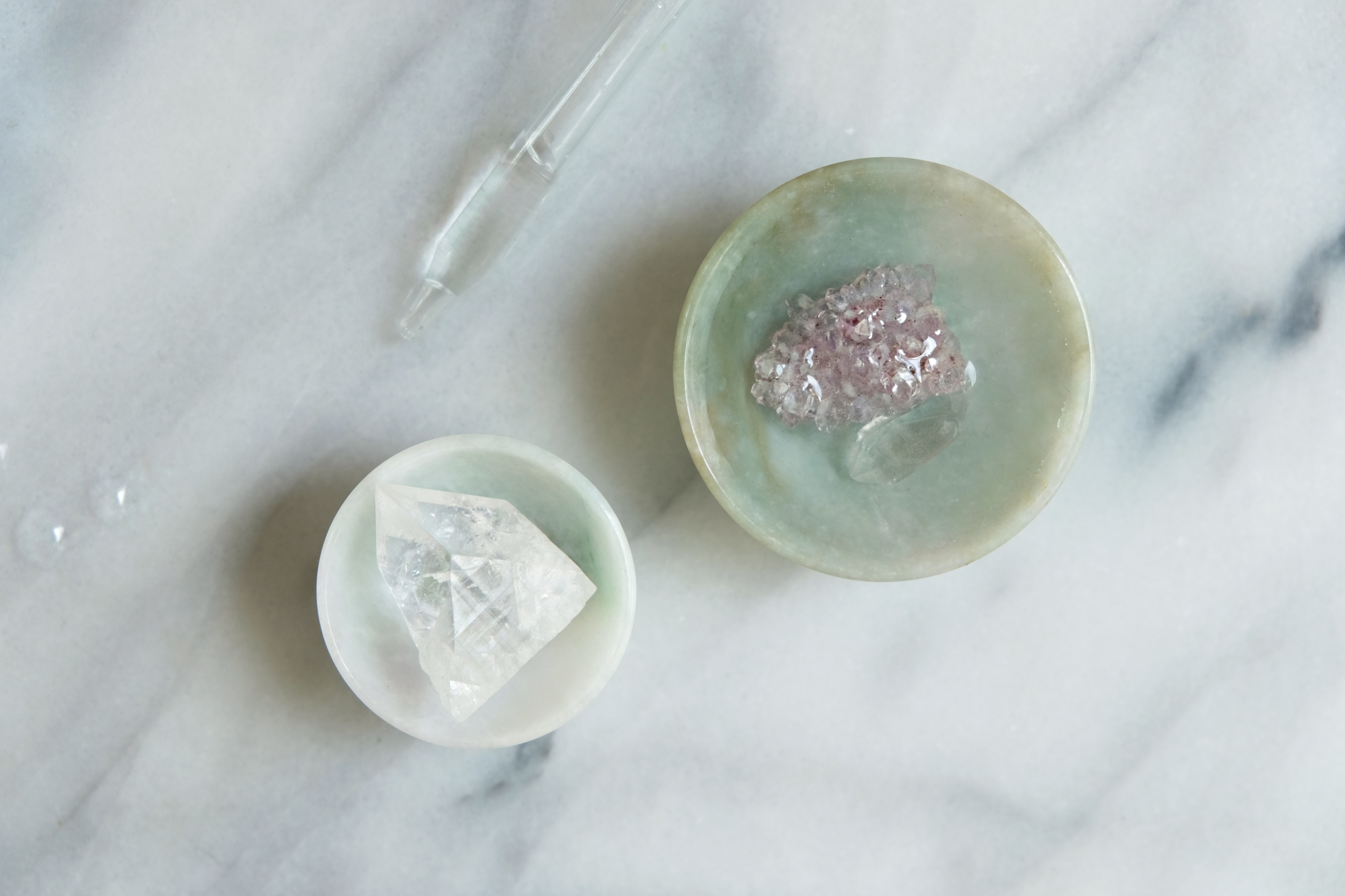 Here are my favorite tips for taking care of your skin:
1.) Drink LOTS of water. Like more than you think is a lot. Keeping the skin and body hydrated is essential.
2.) Avoid or cut back on alcohol, dairy and sugar. In my experience, these 3 things have strong visual effects on my skin. Alcohol dehydrates and makes fine lines and wrinkles stand out. Dairy causes me to break out. Sugar causes inflammation, making my face look tired and puffy. Not to mention, all 3 of these things are terrible for your immune system.
3.) Pamper your skin! Treat it like gold. Do face masks weekly or multiple times a week. Invest in quality products that make your skin feel good. Exfoliate! You don't have to pay top dollar for a facial at your local spa. Just give yourself one. It's nice to splurge on a facial once or twice a year, but take matters into your own hands and pamper your skin on a regular basis.
4.) Wear SPF and avoid the sun as much as possible. I used to bake in the sun with no sunscreen on in my early 20s. When I turned 26, something clicked in my head and I started wearing SPF and covering my head/face when I'm in the sun. I still like to enjoy the sun when I'm on a beach vacation, but I always wear sunscreen (and reapply often) and cover my face with a large sunhat.
5.) Eat clean, organic whole foods! You can't expect to have amazing glowing skin if you're eating a bunch of crap. If you're already eating clean, organic, whole foods, try adding some supplements that will give your skin that extra boost. I love collagen peptides, tocos, he shou wu and astragalus, but there are so many more.
6.) Tell yourself you have beautiful skin every single day. My dear friend, Reem, who's taught me so much about natural skincare and beauty (and who happens to have the most beautiful skin I've ever seen), gives her clients this advice and follows it herself. Years ago when I had a perioral dermatitis outbreak, she told me to repeat this mantra everyday in the morning when I woke up and looked into the mirror. I started doing it then and I've continued to do it everyday since then. Our words are powerful. The stories we tell ourselves are powerful. "I have beautiful skin. I have beautiful skin. I have beautiful skin."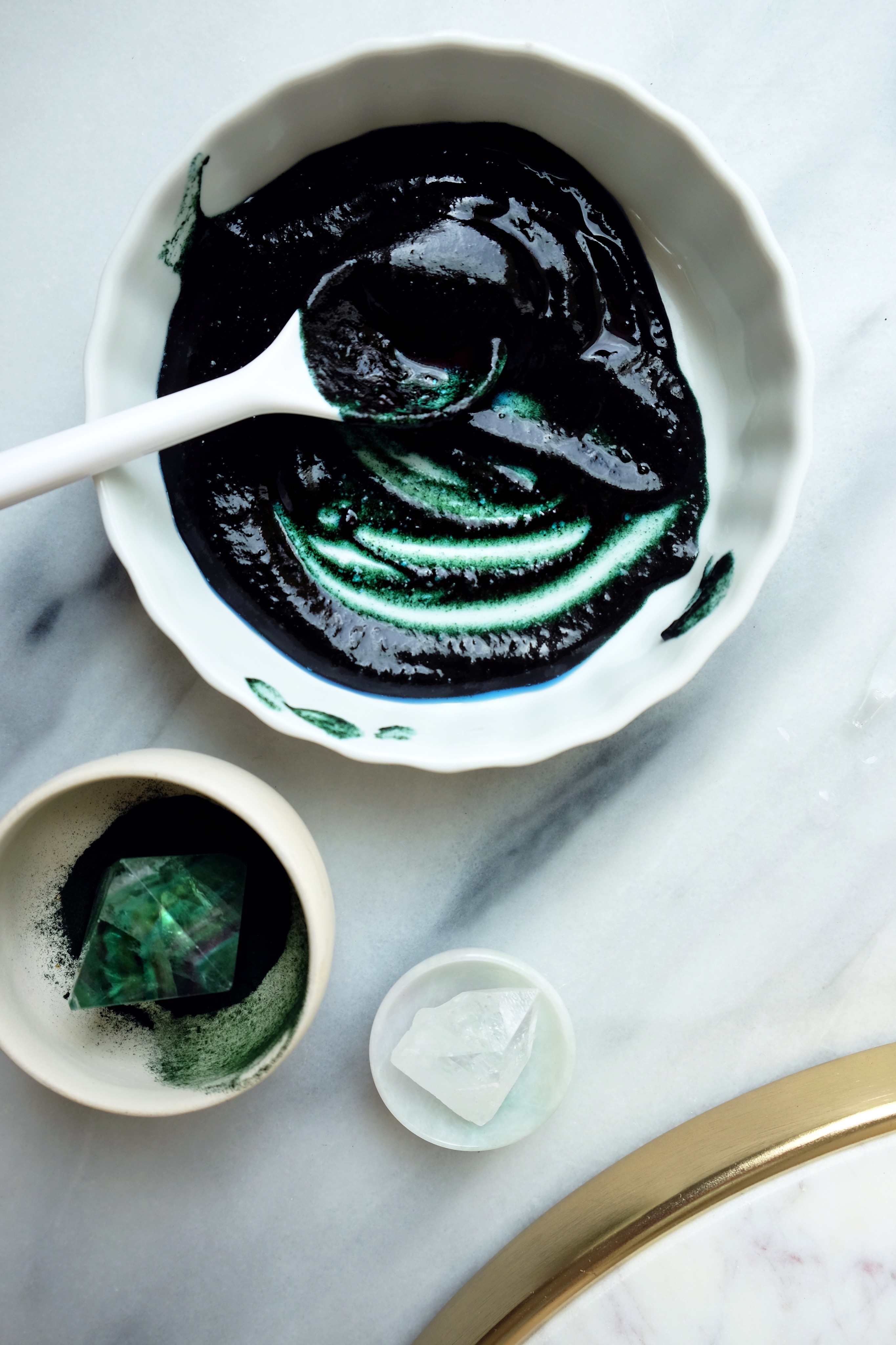 I'm about to turn 31, so my skin goals have changed considerably as I'm starting to notice the effects of aging. It's always best to consider your skin goals before deciding which products to buy. That being said, here are the products I'm currently using:
Cleanser: Eminence Lemon Cleanser. I also love Dr. Haushka's Cleansing Milk and Cleansing Cream. I usually just wash my face with a cleanser at night. In the morning, I typically wash my face with warm water and finish with several splashes of cold water.
Toner: January Labs Restorive Tonic Mist and Mountain Rose Herbs Rose Geranium Hydrosol. I'm obsessed with spritzing my face. I do it like 20 times a day. The main reason I use a toner is that it balances pH, preventing the skin from becoming too dry or too oily after cleansing, and it tightens your pores. January Labs Tonic Mist also reactivates the Revitalizing Day Cream when spritzed throughout the day.
Serum: Cellex-C Hydra 5 B-Complex. Hyaluronic acid is really good for treating PD.
Day Cream: January Labs Revitalizing Day Cream.
Night Cream: January Labs Retexturizing Night Cream. I've seen greater results using this line of products than any other product line I've ever used. Highly recommend.
SPF: Suntegrity Face and Body.
Body Moisturizer: Coconut oil is such an amazing moisturizer, and it's cheap! If you're looking for something more, I've recently been using Drifter Organic Body Butters, and I absolutely love them.
Soap: Pre de Provence Honey Almond Soap. I've been using this stuff for years, and I will never, ever stop using it. It's the absolute best.
Shampoo: R+Co Color Shampoo. I only shampoo 1-2 times a week. I use Acure Dry Shampoo on days in between. I don't condition (don't tell my hair stylist that).
Deodorant: Schmidt's Sensitive Skin Geranium.
Floss: Desert Essence Tea Tree Oil Floss.
Toothpaste: Radius Coconut Oil Toothpaste Ginger Citrus.
Perfume: Le Labo Gaiac 10.
Makeup: As you've probably noticed if you've ever seen me, I rarely wear makeup. I use Mineral Fusion Pressed Base on my face occasionally/when I go out, Gabriel Cosmetics Mascara and Blush.
Face Masks: For the most part, I make my own inspired by the recipes in Elemental Energy. Recipes below! I've also been using January Labs Power Peel Exfoliant, and I love it.
Mountain Rose Herbs is a great resource for buying ingredients to make your own skin care products. For all of these masks, mix all ingredients until well combined using a small wooden spoon. Apply to face (and neck, if desired). Let sit for 10-15 minutes then rinse face with warm water.
Charcoal Rose Detox Mask
3 capsules activated charcoal
2 teaspoons bentonite clay
1 Tablespoon rose water
Optional: rose petals
Spirulina-Silver Anti-Aging Mask
1 1/2 teaspoons spirulina
2 tablespoons 100% aloe vera gel
1 teaspoon colloidal silver
Matcha-Honey Firming Mask
1 Tablespoon matcha powder
1 teaspoon raw honey
1 Tablespoon 100% aloe vera gel