Perioral dermatitis (PD) is a skin condition that usually starts around the mouth and can move up around the nostrils and in some cases around the eyes. It is red, scaly, slightly bumpy and inflamed. It is often mistaken for acne. It is seen mostly in women aged 15-45. In my opinion, there is a silent epidemic of PD amongst women going on right now. I can count 5 of my female friends who also have this skin condition. Often times uneducated doctors will prescribe steroid creams to treat PD, and this makes it far worse. Often times oral antibiotics clear up PD, which was the case for me, but because they don't address the underlying cause of the PD, it often comes back later on and sometimes with vengeance. For this reason, I do not recommend treating PD with oral or topical antibiotics.
I was first diagnosed with PD in 2014. You can read more about that experience here. I did end up going on a low-dose doxycycline to treat the PD and with changes in the products I was using it cleared up. Unfortunately, in April of 2016 when I was down in Mexico on vacation, thinking I could get away with using a generic toothpaste because I forgot my SLS- and fluoride-free one, it came back again. Toothpaste is a MAJOR trigger for me. I decided this time I wasn't going to turn to antibiotics to treat it. I wanted to figure out more about this annoying rash, what was causing it and how I could heal it naturally. I've made some major strides, but I do still have a small patch of it near my nose that I'm working to clear up. For the most part, no one really notices it, but of course it bothers me and it's irritating when it flares up. If you are interested in clearing up your PD using natural approaches, I can't stress enough how important it is to be patient. There is no magic cure for PD. It will not disappear overnight. But if you put the time and energy into trying to figure out what is causing it, I think it can be super informative in other aspects of your health.
This blog post shares some of the information, tips and products I've found most useful. As I continue to learn more about PD and discover new natural remedies, I will update this post for you all. As always, please do no hesitate to reach out if you have any questions. I know how annoying and disheartening PD can be. Please know you are not alone. I see you and understand what you are going through.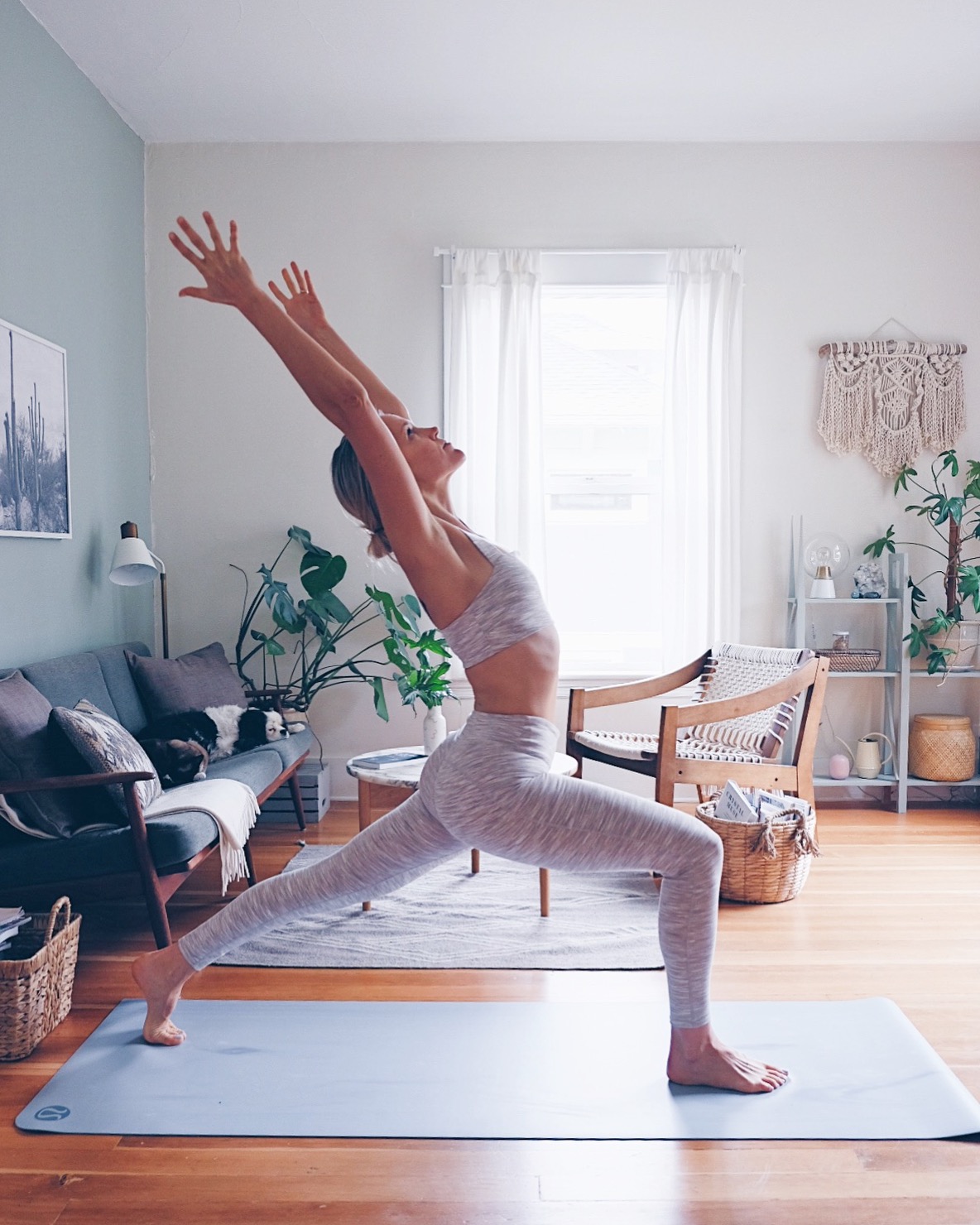 SLS and Fluoride Are Your Worst Enemies
This is the first piece of advice I always tell people when they tell me they have PD. Check every product label. Seriously. Even your laundry detergent. Get rid of anything with Sodium Lauryl Sulfate or better yet any Sulfate containing products. This may mean parting with your favorite cover up and mascara. Also seek out a new fluoride-free toothpaste. I'm personally sensitive to mint toothpaste too, so I use this one and love it. Also of note, cinnamon flavoring can irritate PD.
PD Is Complex – Bacterial, Hormonal, Fungal or Inflammatory?
Pinpointing the exact cause of PD is often times difficult. I believe the cause can be bacterial, hormonal, fungal, inflammatory or a combination of these. I always say a good place to start is to try treating it as though it's fungal. Many people have had successes using over-the-counter anti fungal creams, like Lotrimin, to treat their PD. After much trial and error, I think mine is mostly inflammatory and bacteria related. A common thread for people with inflammatory skin conditions, like PD and rosacea, is impaired barrier function. This basically means the skin has lost its ability to retain moisture. Because the skin barrier can't perform this function as effectively, it allows external stressors and irritants (pollution, allergen particles, etc.) to permeate deeper into the skin. This causes the skin to be more vulnerable and reactive, ultimately making the skin more rapidly and strongly irritated.
Less Is More
If I could stress one point more than any other it's this. Most people's initial instinct to any skin condition is to try to figure out what they can put on it to make it go away. Unfortunately with PD there is no magic cream to make it disappear. PD actually would rather be left alone. If you can avoid wearing makeup, do it. There is nothing PD hates more than foundation and cover up. Don't try to put a bunch of natural product remedies (coconut oil, apple cider vinegar, tea tree, etc.) because they won't work. Honestly, you'll probably find that your PD is happiest with nothing on it. I've tried pretty every product under the sun, and I've found a few that I feel are the best on the market. These products have been formulated by women especially for people with PD. My PD skincare routine goes like this:
I use my jade roller in the morning and at night before applying any products to my face. This helps with increased blood circulation and decreases inflammation. I wash my face alternating with warm and cool water in the morning – no soap – followed by January Labs Restorative Tonic and then Marie Veronique + Kristina Holey's Soothing B3 Serum followed by their Barrier Restore Serum. I use the Osmia Organics Black Clay Facial Bar to cleanse at night. I follow cleansing with the Restorative Tonic. If you also struggle with hormonal acne, or any sort of chronic breakouts like I do, follow with the Intensive Repair Serum. This is a super potent product, so I would recommend only using 2X a week to begin with. Also, only use this serum at night. I personally only use it on areas that are broken out or are prone to breaking out, but you can use it all over if you want. I then follow with the Soothing B3 Serum and Barrier Restore Serum. I will say using these 3 serums together has made the most difference in my skin out of anything I've tried. They are definitely an investment, but to me they've been worth the investment. They are especially effective if you are also treating adult-onset or hormonal acne. If you aren't ready to invest in the serums, but want a moisturizer that PD can tolerate, I would recommend Osmia's Purely Simple Face Cream.
[UPDATE TO ORIGINAL POST: I've been cleansing with the Black Clay Facial Bar then moisturizing with Avené Cicalfate Cream, and my PD is completely gone after 2 weeks!!!! I recommend using these 2 products only (refrain completely from makeup and all other products) for at least 2 weeks. I think you will likely see great improvements in your PD or eczema.]
If you need to wear makeup, I would recommend this pressed foundation or this one. PD does not like HOT or COLD. So if you can avoid very hot or cold water when bathing. You may also need to avoid saunas or very hot climates, as some people are more effected by this than others. I've heard mixed reviews about UV exposure. I personally think a bit of sun helps my PD, as the light has antiviral properties, but I've also read of people who avoid UV exposure, as it worsens their PD.
Supplements that may be worth trying: Black cumin seed oil capsules, vitamin C, zinc, B-complex and evening primrose oil.
"I think we have seen such a rise in these dermatitis type skin issues because people are using too many products on their skin which disrupts the microbiome of the skin. Dermatitis is a modern skin disease caused by too much washing, too much this, too much that, and using moisturizers with synthetic preservatives and irritating fragrances. It's a constant assault on the microbes on the skin that are there to help keep your skin's microbiome balanced." – Marie Veronique
Diet and PD
I definitely believe that diet plays a role in PD. As many of you know, I adapted a very strict version of the SIBO Specific Diet and the acne diet, as recommended by my naturopathic dermatologist, in hopes that it would clear up my PD. Unfortunately, it didn't, though I've heard it has greatly helped people with more severe cases of PD. One of my trigger foods that I discovered through this experience is eggs. I've since cut out eggs (for now) since I believe they were contributing to my PD flaring up. I've also found that sugar, gluten, dairy and coffee have a negative effect on my skin overall, so I avoid these almost completely. I would recommend trying an elimination diet if you are interested to see how foods may effect your skin. Usually 3-4 weeks is a good length of time to eliminate common allergen producing foods. Once you start reintroducing them, do it slowly, so you can see if a certain food has a specific response in your body or on your skin. I'm still working with my naturopathic doctor and acupuncturist to figure out what is causing my digestive symptoms. My hope is that as I learn more about this and start treating my gut it will help facilitate healing my PD.
Stress
Like most health conditions, PD is majorly effected by stress. I've definitely noticed a correlation between heightened stress and skin irritation. Every morning before I start my skin care routine, I look in the mirror and repeat to myself, "I have beautiful skin. I have beautiful skin. I have beautiful skin." What we believe and the story we tell ourselves really has a major impact on the physical realm. I totally understand how frustrating, embarrassing and depressing it is to have a blotchy red rash on your face. I really do. But at the end of the day, no matter how low I may be feeling about the current state of my skin, I always remind myself of how many things in my life I have to be grateful for. And it really is never as bad as you think it is. We are always our own worst critics. No one else sees, notices, or cares as much as we do about the breakout or wrinkle or extra roll of skin we have on our bodies. Learning to love and accept ourselves both on the inside and the outside is a life-long journey, but each moment we have the choice to take a step in the right direction simply by showing ourselves compassion.
"The simple fact is that the more you stress about the condition, the worse it gets. I think there may be a correlation between PD and Type A personalities as well. This is not meant in a derogatory way – I am Type A Plus, if there is such a thing. It just means that the same adrenaline that can make Type A people super-productive can also have an effect on the skin. So, be less Type A about your face! Stop spending endless hours hunkered in front of your computer researching miracle cures (because there are none). Don't look in the mirror every five minutes. Stop trying olive oil and powdered sugar one day, and yogurt masks the next, and vinegar the next. Your skin won't calm down if you don't calm down, and stop changing the routine every couple of days." – Sarah Villafranco