Fresh herbs are my absolute favorite part about cooking. They're what get me excited about being in the kitchen and creating new recipes. I never shy away from using them and playing around with combinations of herbs together.  Mountain Rose Herbs is a wonderful resource for sourcing dried herbs in the off-seasons when fresh herbs may not be available. Basil, cilantro and mint are some of my favorite herbs for summer. They're all versatile and work well on their own or combined together, like in the recipe below. I love serving this salad over quinoa or your favorite variety of rice. This allows the dressing to be absorbed while making it a more hearty meal.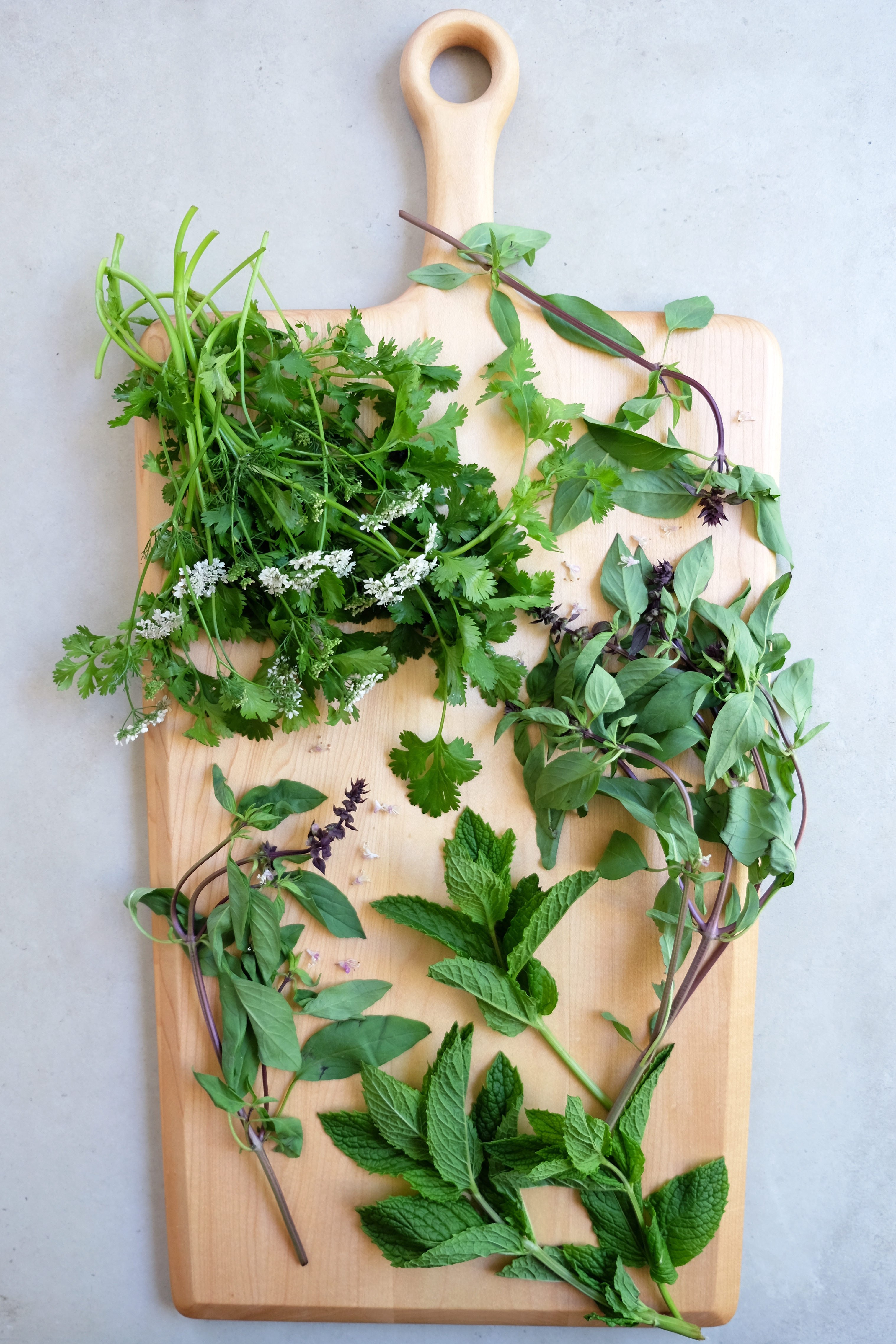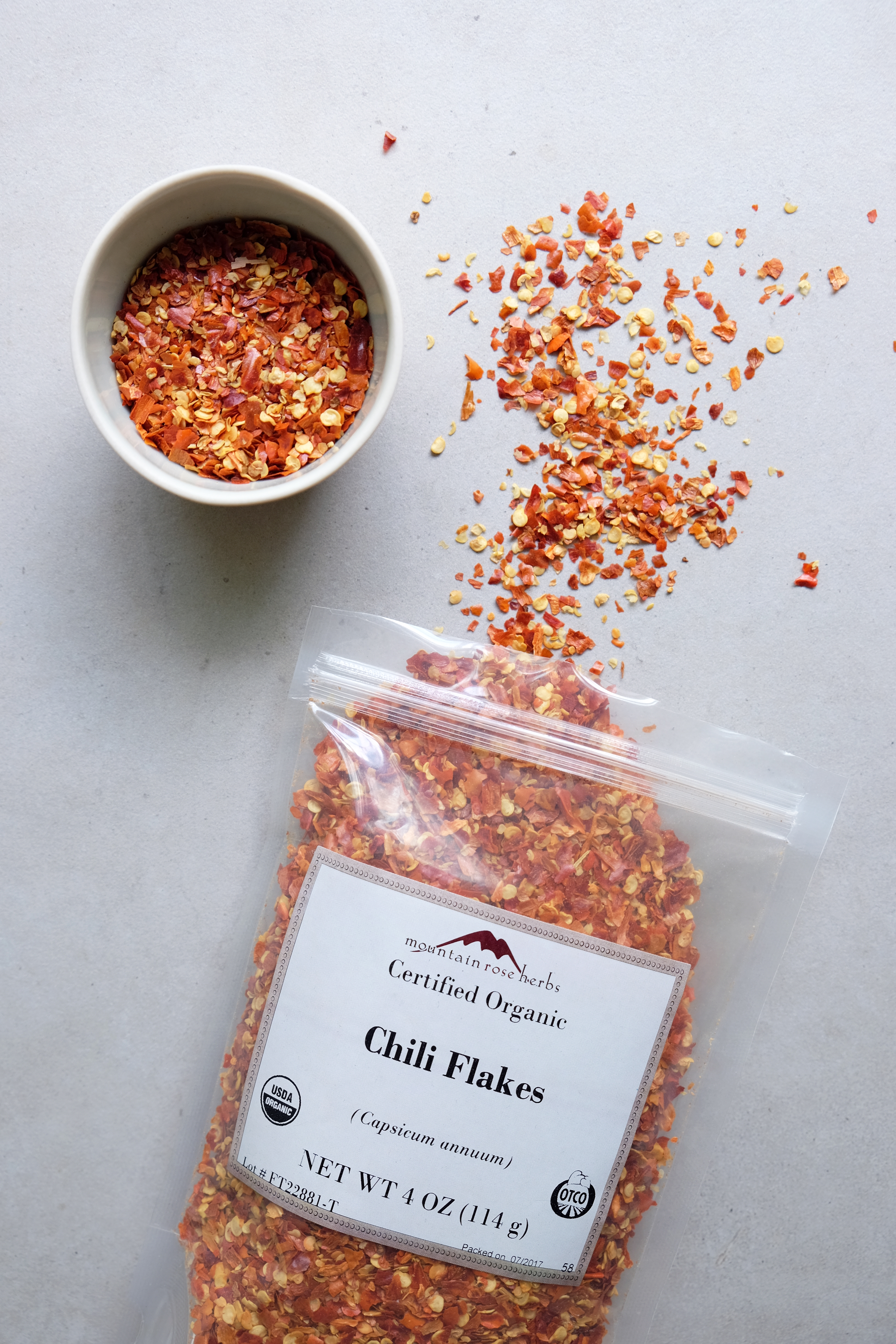 BASIL
Pretty much screams summer. I love how versatile basil is. Use in savory preparations, sweet preparations (love it paired with blackberry), raw, cooked or dried. Flavor profile is peppery and minty with a touch of sweetness. For this recipe, I used Thai basil, which has a stronger flavor with hints of licorice, cinnamon and mint
CILANTRO
I really do feel bad for people who have the cilantro-tastes-like-soap gene. For those of us who don't have it, cilantro has a bright, citrusy flavor profile. It's best used fresh. The seeds (coriander) are amazing in dukkah.
MINT
Definitely one of my favorite herbs, both fresh and dried. Peppermint has a strong, cooling aftertaste while spearmint has a lighter and sweeter profile. Can be used in both sweet and savory preparations. Mint tea is one of my all-time favorite drinks. Can be made with fresh or dried leaf.
[This post is sponsored by Mountain Rose Herbs. All thoughts and opinions are my own.]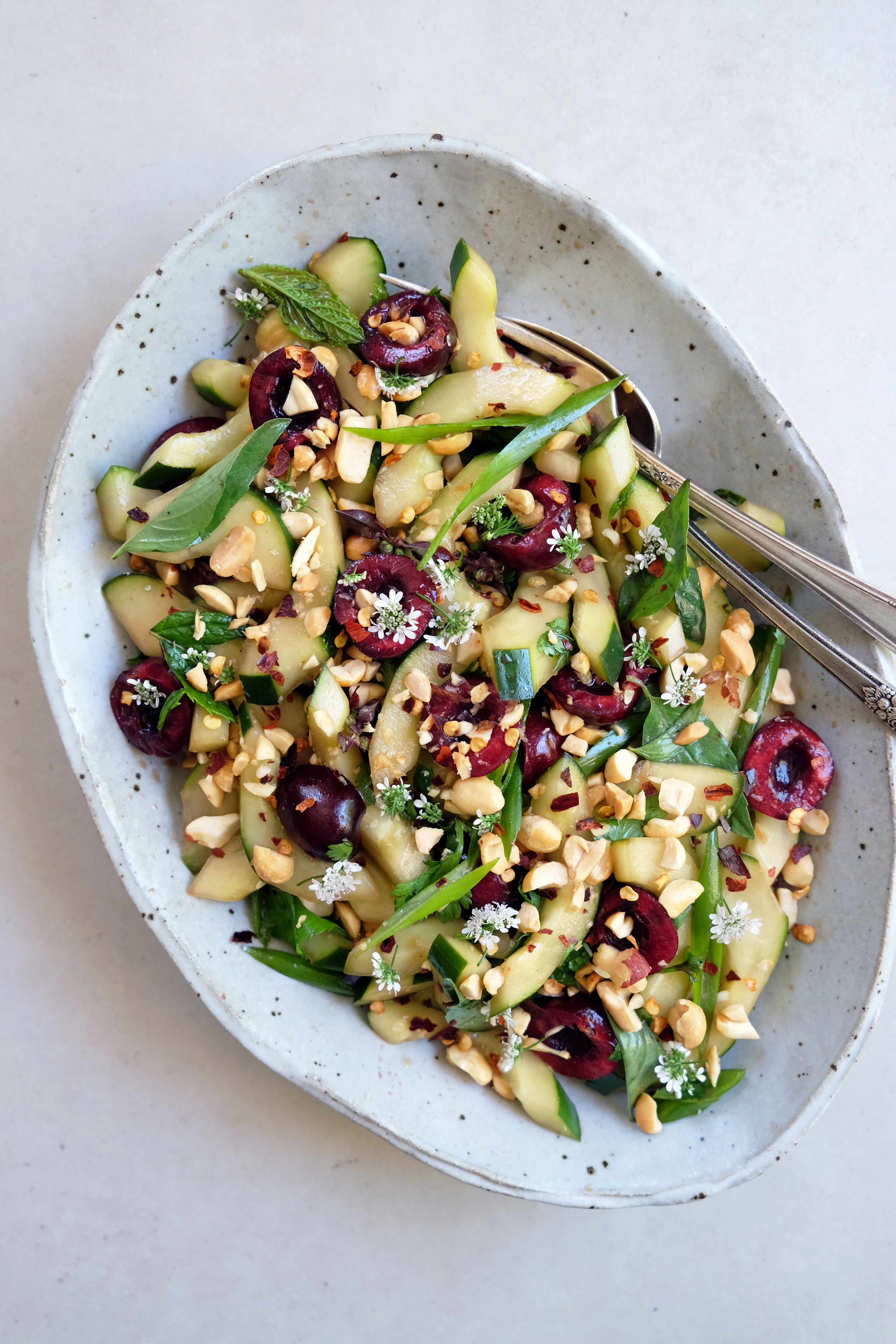 Cucumber-Cherry-Peanut Herbed Salad with Tamarind Dressing
[Serves 2-4]
For the salad:
2 cucumbers, de-seeded, peeled and sliced on a bias 1/4″ thick
2 Tablespoons fresh mint
2 Tablespoons fresh cilantro
2 Tablespoons fresh Thai basil
¾ cup cherries, halved and pitted
2 green onions (green part only), sliced thinly on bias
¼ cup dry roasted, unsalted peanuts, chopped
1 teaspoon red chili flakes
For the dressing:
1/8 cup Tamarind paste
1/8 cup olive oil
2 Tablespoons fresh lime juice
2 teaspoons raw honey
1 teaspoon salt
Whisk together the dressing and combine with the cucumbers. Let marinate for 15-20 minutes.
Meanwhile, prep all other ingredients. After cucumbers have marinated, toss with the other ingredients and serve. For a more hearty meal, serve salad over rice or quinoa.