I want to start this post by saying everyone's body is different. What may work well for one of us might be the wrong choice for another. That goes for so many aspects of our health and our lives, and it continues to be true about birth control methods. It's important to educate yourself and/or talk with a trained professional to help figure out which contraceptive method is right for you. And if you're like me, the right method for you today might not be the right method for you 2 weeks, 1 month, 3 or 10 years from now. We're ever changing, both physically and in how we want to live our lives, so its important to remember that we often need to adjust how we care for ourselves. Today I'm sharing my experience using contraceptives throughout my life from the time I lost my virginity up until present day. Please keep in mind that this is a personal narrative. Having safe sex and protecting against pregnancy sometimes means taking hormonal birth control and wearing condoms. Sometimes it means abstaining from sex all together. THERE IS NO SHAME IN YOUR CHOICE. I stand by all people and their right to choose what is right for them.
I lost my virginity when I was 15. To my boyfriend at the time. We were together for a year or so. Immediately following the first time, I told my mom I wanted to go on birth control pills. I didn't tell her I had become sexually active, and though I've always felt loved completely and never judged by my mom, we never really openly talked about sex and different contraceptive methods. I assume she knew I had become sexually active, and she made an appointment for me with the nurse midwives where she went and the same group of midwives who delivered both my brother and me. Talk about full circle.
At the young age of 15, I started taking Ortho Tri-cyclen. What would be the start of about 10 years of daily hormonal birth control. I bounced around to different pills and back to the same ones again over the years. Some pills caused me to not get my period for months at a time, which when you're a sexually active college student is absolutely frightening. As some of you may know, I've struggled with digestive issues for most of my life. Starting at a young age when my parents figured out I was lactose intolerant. It will probably always be somewhat of a mystery, but my guess is that many of my digestive issues come from a combination of chronic antibiotic use from age 2 all the way up into my twenties (I was born with 60% hearing loss and had surgery on my ears 3 times before the age of 6 then I suffered about 15 UTIs and a kidney infection starting at the time of becoming sexually active into my mid-twenties) and then long-term hormonal birth control use from age 15 to 24. Hormonal birth control pills essentially act like antibiotics in your gut, destroying the essential microbiome balance, depleting all the good bacteria needed for proper digestion. Some other negative side effects from hormonal birth control include mood swings, headaches, acne, bloating and weight gain, irregular spotting and low libido.
The number one reason I decided at 24 that I was going to finally go off the pill was because I strongly believed it was giving me anxiety, mood swings and depressive thoughts. I finally woke up to the fact that I was putting hormones in my body that were negatively effecting my life. I wanted to take a clean break from all hormonal forms of birth control, so I did. It took my body a little while to adjust back, but after about a year, I felt way better overall. Less anxious feelings and depressive thoughts, higher libido and a greater connection to my body and my natural cycle.
Though in many ways I was feeling better health wise being off the pill, it still left the question of what birth control method I should use now. The first year I relied mostly on using condoms. I always used condoms with any new partner before both being tested for STDs. However, condoms really bother my vagina and make sex burn and hurt for me. I found myself uninterested in sex and disappointed that there weren't better options for people like me.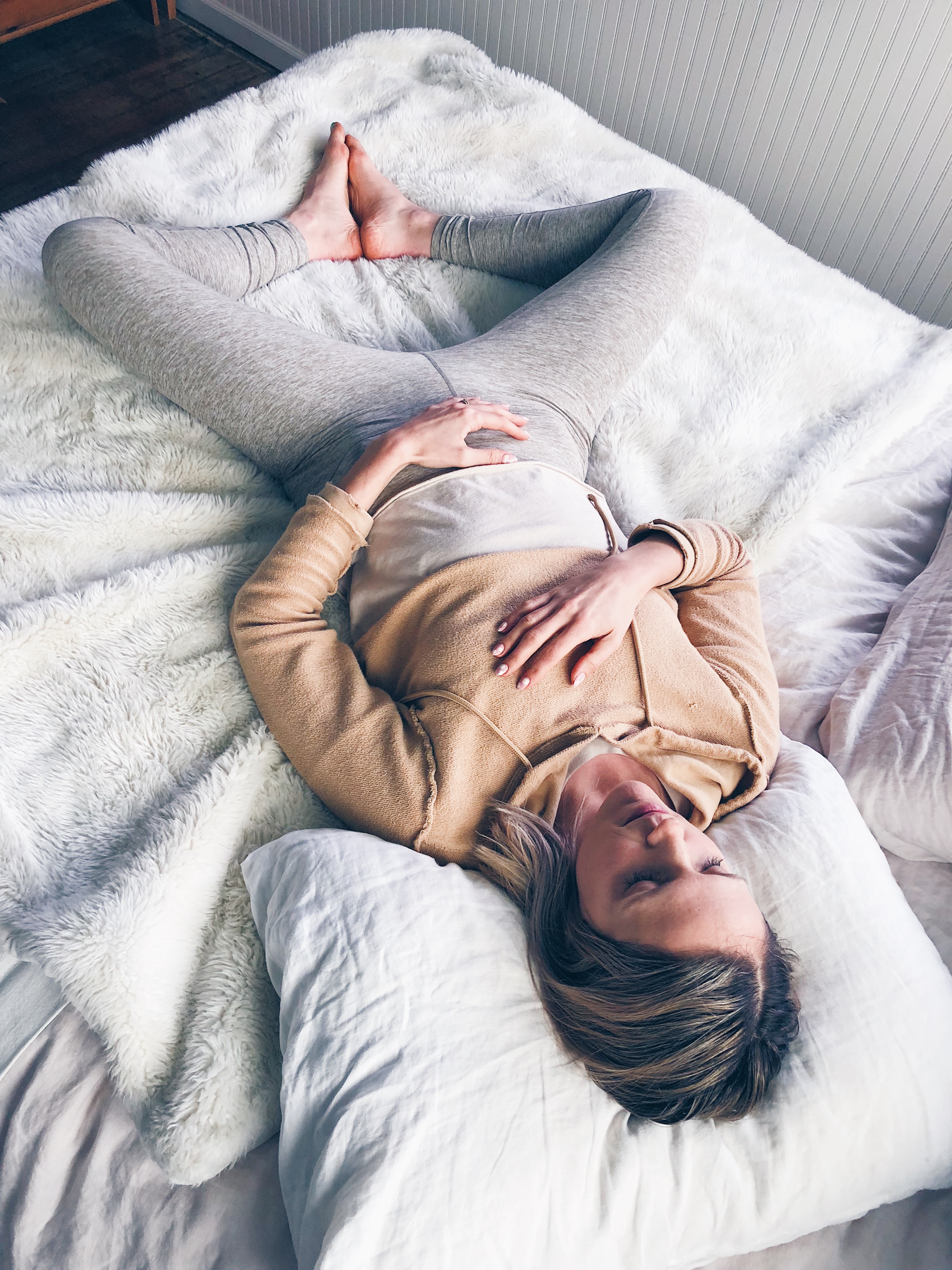 So after about a year of using condoms, a friend mentioned an IUD, and I was intrigued. I honestly don't remember hearing much about the IUD before that time. That's likely because "comparing 2006–2010 with 2011–2013, IUD use increased 83% (from 3.5% to 6.4%)…" It seemed like every woman I knew was getting an IUD around that time. Sticking with my plan of not using hormonal birth control, I decided to get the copper Paraguard IUD in December of 2011. I never really had heavy periods or bad cramping, so I wasn't so concern about the side effects associated with the Paraguard IUD, which include heavier and more painful periods and cramping/back pain associated with menstruation.
I'm not going to lie the first 2-3 years of having the Paraguard IUD were rough. My periods were next level. I would soak through a super tampon every 3 hours during the first 3-4 days of my period. Looking back now, I'm honestly shocked I stuck with it. I remember telling myself that it would get better. That it wasn't THAT bad. I've always had a high threshold for pain and always seem to forget it once it pasts, so each month once my period was over, I'd just keep going along until another insanely painful period hit me the next month. A few years in, I started to notice my PMS symptoms were the worse they've ever been. Luckily I was introduced to evening primrose oil and that definitely was a game charger for the intense feelings of loneliness that would always strike a week before I started menstruating. Overall, I think I put up with the negative side effects of the IUD because I didn't want to use the hormonal IUD or go back on the pill, and I really trusted the effectiveness of the IUD (99.2% to 99.4%). I had settled down and gotten married, and the IUD seemed like the best method for me at the time.
A couple years ago, I started to grow wary of the IUD. Mainly because of the insane amount of inflammation it caused in my body. My womb space literally felt swollen, not just when I was having my period, but at various other times throughout my cycle. I started to consider getting it taken out. I began looking into different options, and this time the one that came up and stuck with me was the fertility awareness method. Essentially this is when you track your cycle (using various methods) so you know when you are ovulating (fertile). Then you either abstain from sex or use a barrier method on the days of your cycle that you're at risk for pregnancy. About a year ago I got my IUD removed. I've been using the fertility awareness method ever since.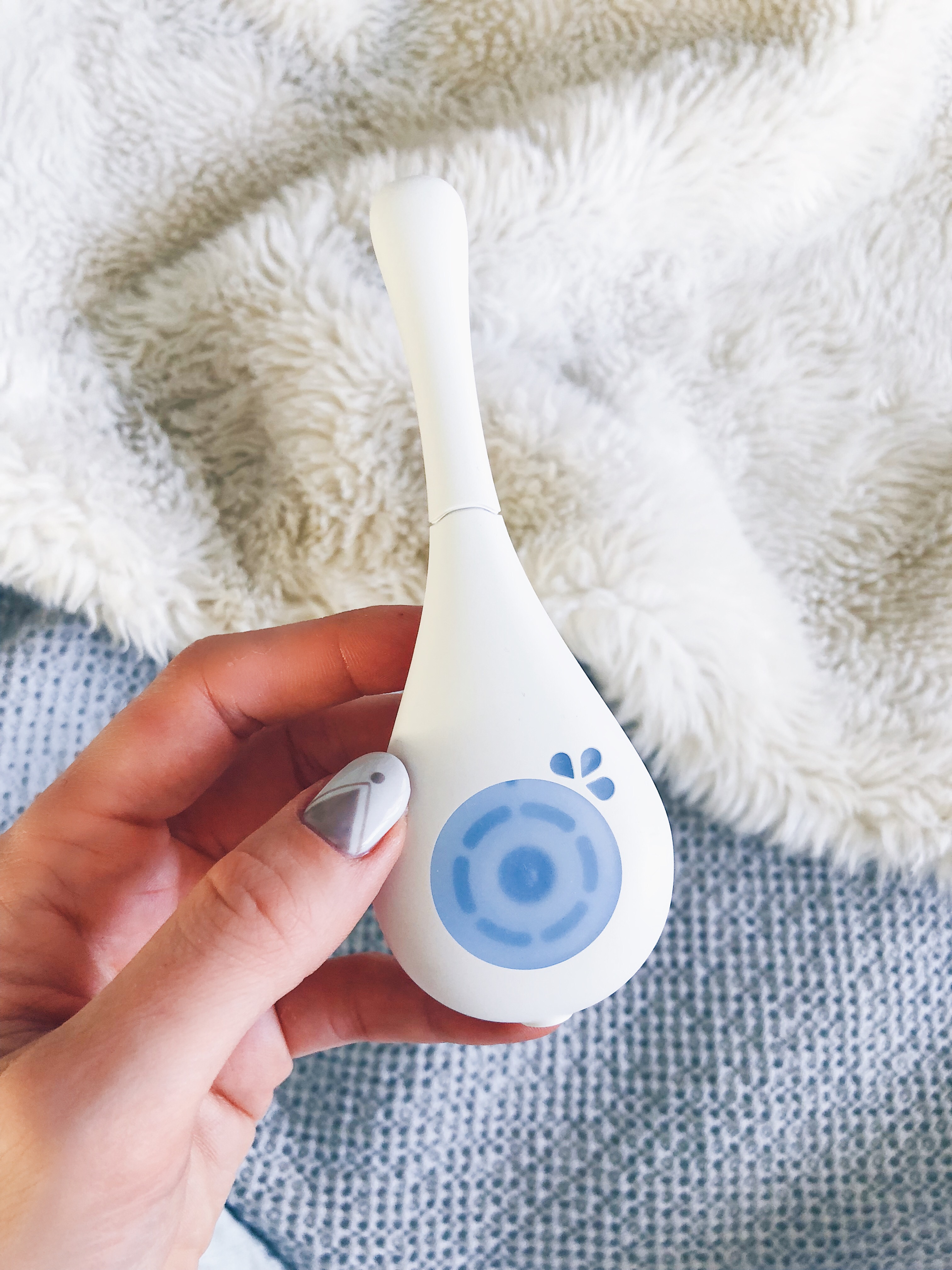 I started using Daysy in June to help me track my cycle with better accuracy. Daysy is a basal body temperature thermometer fertility tracker that works using the fertility awareness method by learning and tracking your cycle over time. Each morning right when I wake up, before getting out of bed, I pop Daysy under my tongue to get my temperature reading. The easy-to-read color coded system on Daysy will illuminate either red (fertile), green (not fertile) or yellow (not enough information to determine status – the "learning" phase when you first start using Daysy). When I'm in the red (fertile) or the yellow, we use condoms when having sex. With over 30 years of data collection, Daysy predicts your cycle with 99.4% accuracy. Every few days, I sync Daysy to the DaysyView app where I can view findings and see my cycle at a glance. I'm not planning a pregnancy in the foreseeable future, but if/when I do someday, I love that Daysy is also a reliable method for women trying to get pregnant. It's important to note that Daysy does not protect against STDs. And its only recommended for women with cycles 19-40 days in length. For where I'm at in my life right now, using Daysy to help me track my cycle works really well for me. It's empowering to feel connected to my body and its natural rhythms in a way I've never felt before.
When I first became sexually active, I never really considered any other form of birth control besides the pill because the options seemed so limited to me at the time. Nowadays, it seems like the sex conversation is way more mainstream. It's less taboo to talk about because, duh, safe sex education is SO important. There's even great resources like Bedsider that educate you on all birth control methods and help you find which method is right for you. As always, I'm here to support you on your journey. I'm happy to answer any questions as they pertain to my personal experience with contraceptives.
[This post is sponsored by Daysy, however, all thoughts and opinions are my own.]