SOOOO excited about this vegan kale and artichoke dip! It's super easy to make and packs a major flavor punch. I wanted to create a simple-to-throw-together vegan version of one of my favorite dips to serve at parties and small gatherings. The recipe calls for a vegan cheese (of your choosing), but I highly recommend using Miyoko's Fresh Mozz if it's available to you. I always use this cheese for homemade pizzas, but this is the first time I used it baked into a dip. I love the overall consistency, the clean ingredient list and the way it tastes and melts. The cheese and the addition of the oat milk yogurt give this artichoke dip a nice tangy profile, while the lemon juice brightens and the red chili flakes add just the right amount of spice. The perfect vegan dip to serve as an appetizer before dinner or at a gathering of friends and family. I hope you enjoy it!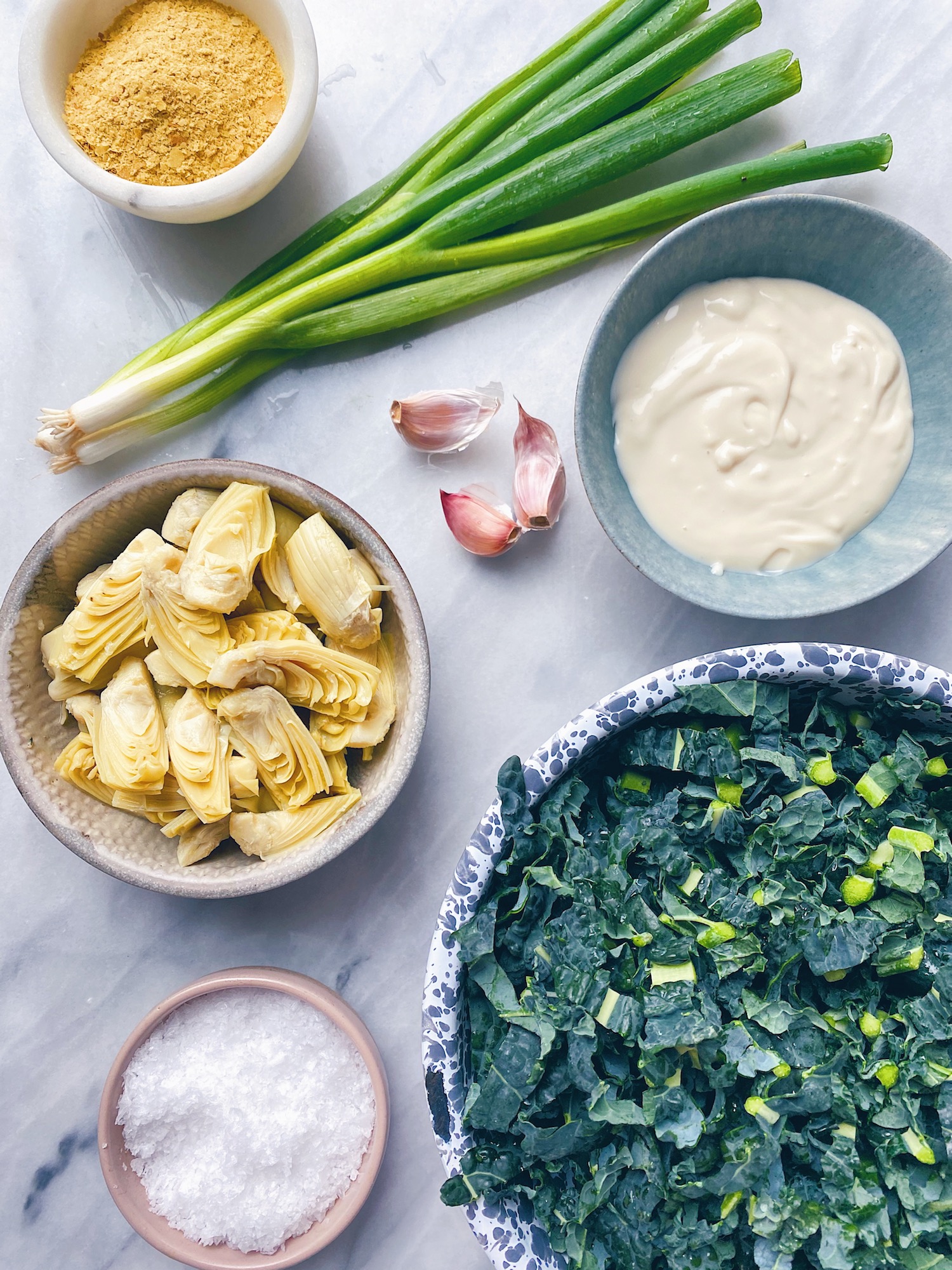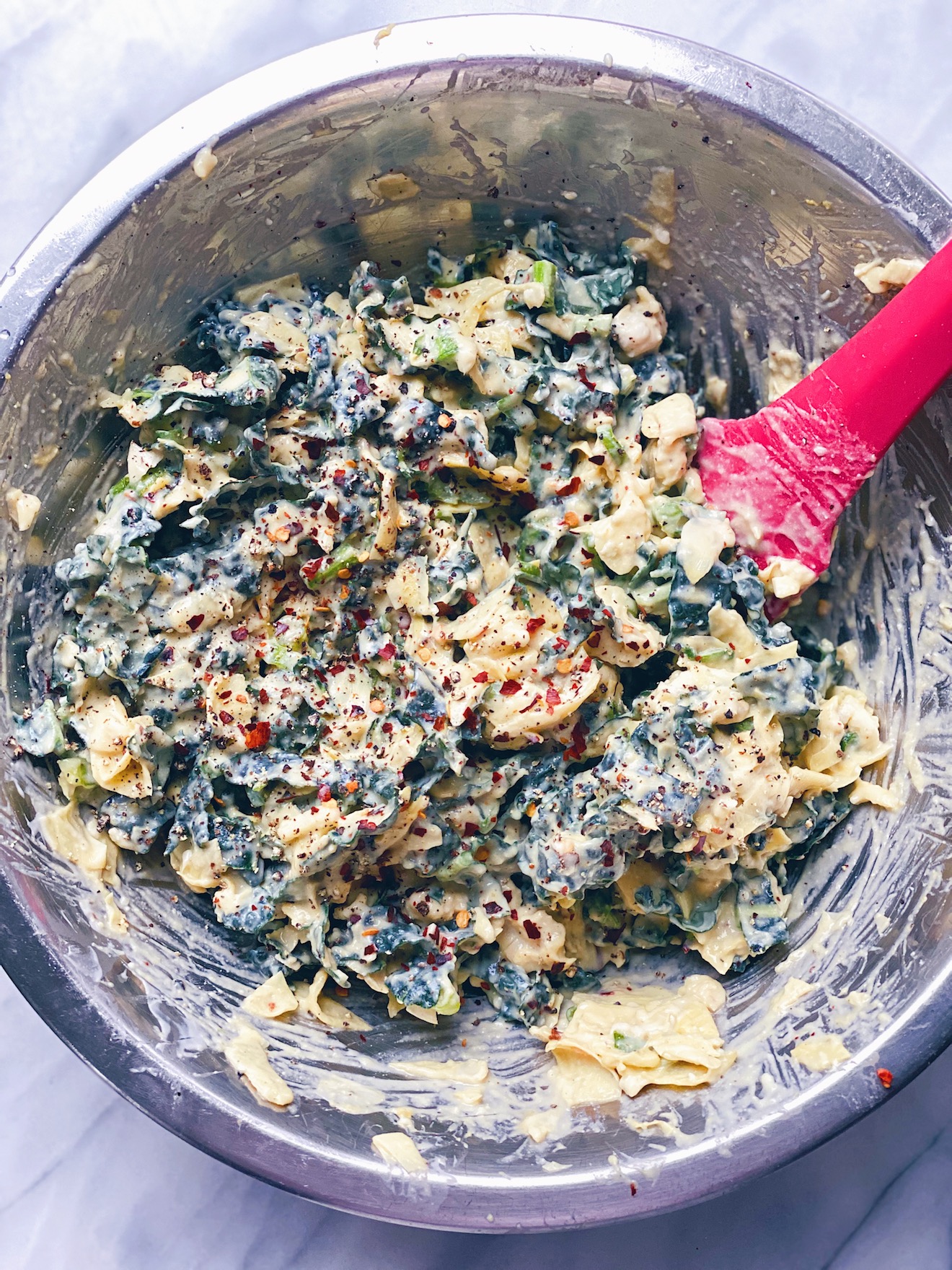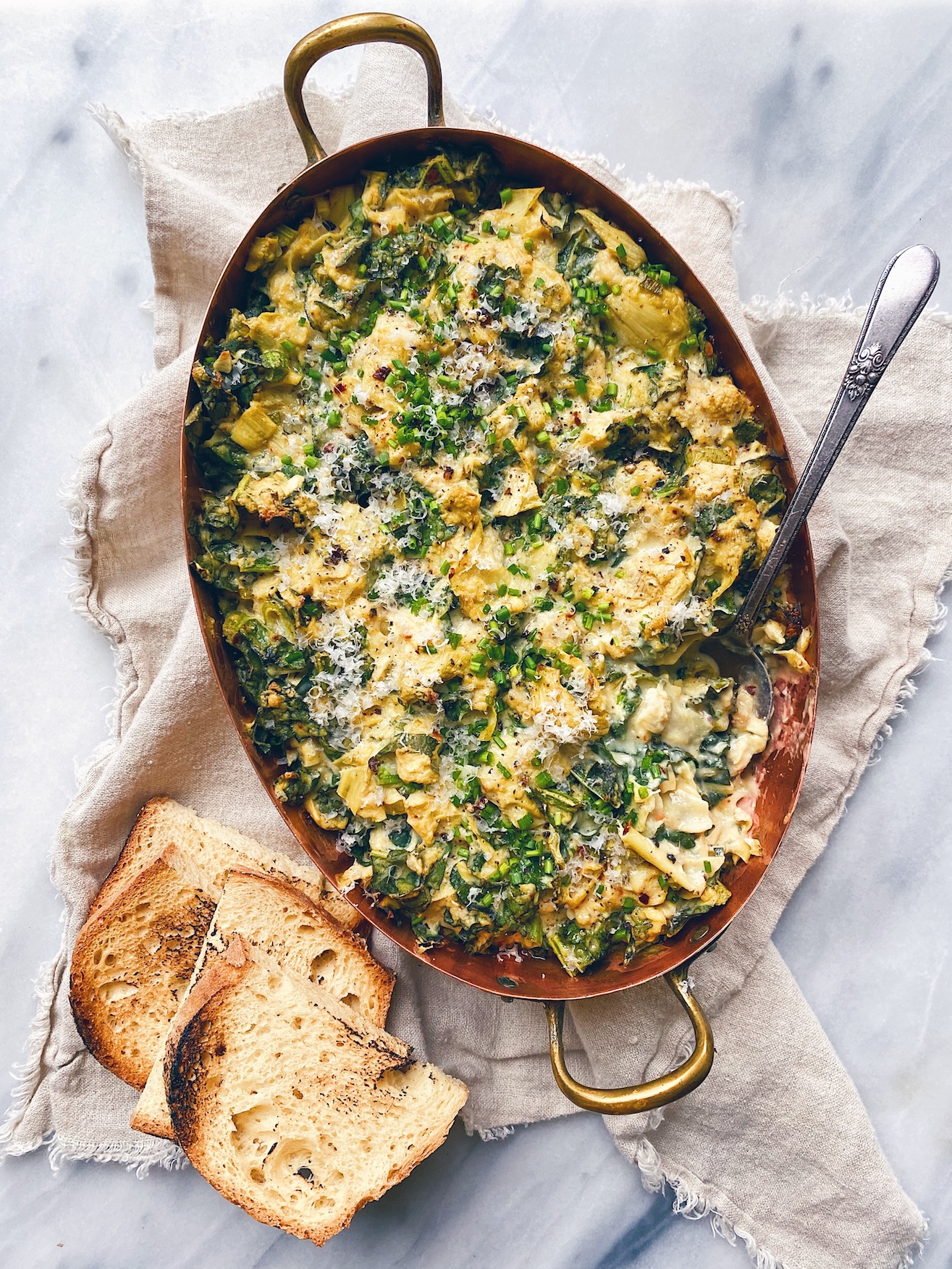 Vegan Kale + Artichoke Dip
[Serves 4-6]
3 garlic cloves, minced
3 scallions thinly sliced, white and green parts separated
1 14-ounce can artichoke hearts, drained and coarsely chopped
3 1/2 cups kale, very finely chopped
1 teaspoon sea salt
1 1/2 cup unsweetened oat milk yogurt (or any unsweetened non-dairy yogurt of your choice)
3 tablespoons nutritional yeast
1 ⅓ cup shredded vegan cheese (I used Miyoko's fresh mozz)
2 Tablespoons lemon juice
1 teaspoon freshly ground black pepper
½ – 1 teaspoons red chili flakes, depending on your spice tolerance
Preheat oven to 375°F.
In a large mixing bowl, mix together all ingredients until well combined.
Spread mixture evenly into an oven-safe baking dish. Bake for 25 minutes or until golden on top.
Serve immediately with toasted bread, crackers or veggies.