The follow up to my Walnut-Cardamom Bliss Balls, these Golden Chip Bliss Balls are just the right counterpart. Inspired by one of my favorite drinks, Golden Milk, I wanted to create a delicious snack that's packed with healthy fats and all the yummy spices. I love the hints of black pepper in these. The perfect balance of sweet and savory. Made from almond meal and a mix of creamy coconut butter and almond butter, I added cacao nibs for a little crunch. If the Walnut-Cardamom Bliss Balls are like little donut holes, these guys are like little cookies. I hope you guys love them as much as I do!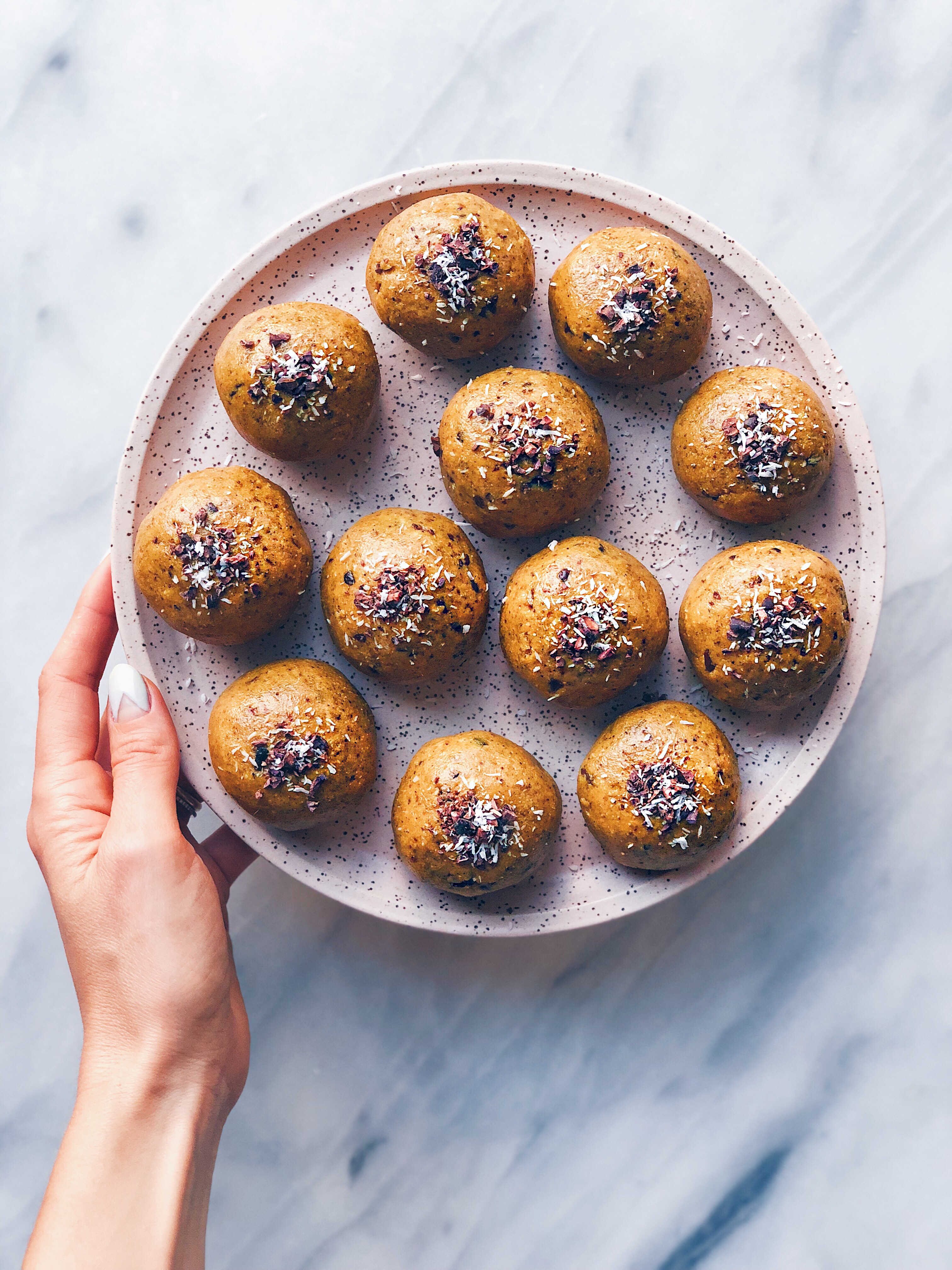 Golden Chip Bliss Balls
[Makes about 20 balls]
2 cups almond meal
1 1/2 cups coconut butter
10 medjool dates
2/3 cup unsweetened almond butter
2 1/2 Tablespoons ground turmeric
1 Tablespoon ground ginger
2 teaspoons ground cinnamon
2 teaspoons gelatinized maca powder
1/4 teaspoon ground cardamom
Insides from 2 vanilla beans
1/8 teaspoon freshly ground black pepper
1/8 teaspoon pink salt
1/4 cup cacao nibs
Process all ingredients except cacao nibs in a food processor until a sticky ball of dough forms. Add in cacao nibs and pulse several times until chips are well combined in dough.
Gently roll dough into 1-2″ balls. Garnish with shredded coconut and finely chopped cacao nibs.
[Balls will keep in the refrigerator for 1 week or in the freezer for 1-2 months.]