Diving into the holiday week with this vibrant grazing board and Roasted Carrot Tapenade. I collaborated with my dear friend, Shannon Sims, to create a holiday spread that feels fresh and different. We used lots of local, seasonal produce and made the board a good mix of raw and roasted items. If you're interested in creating your own holiday grazing board and want some pointers, check out our post from a couple years back.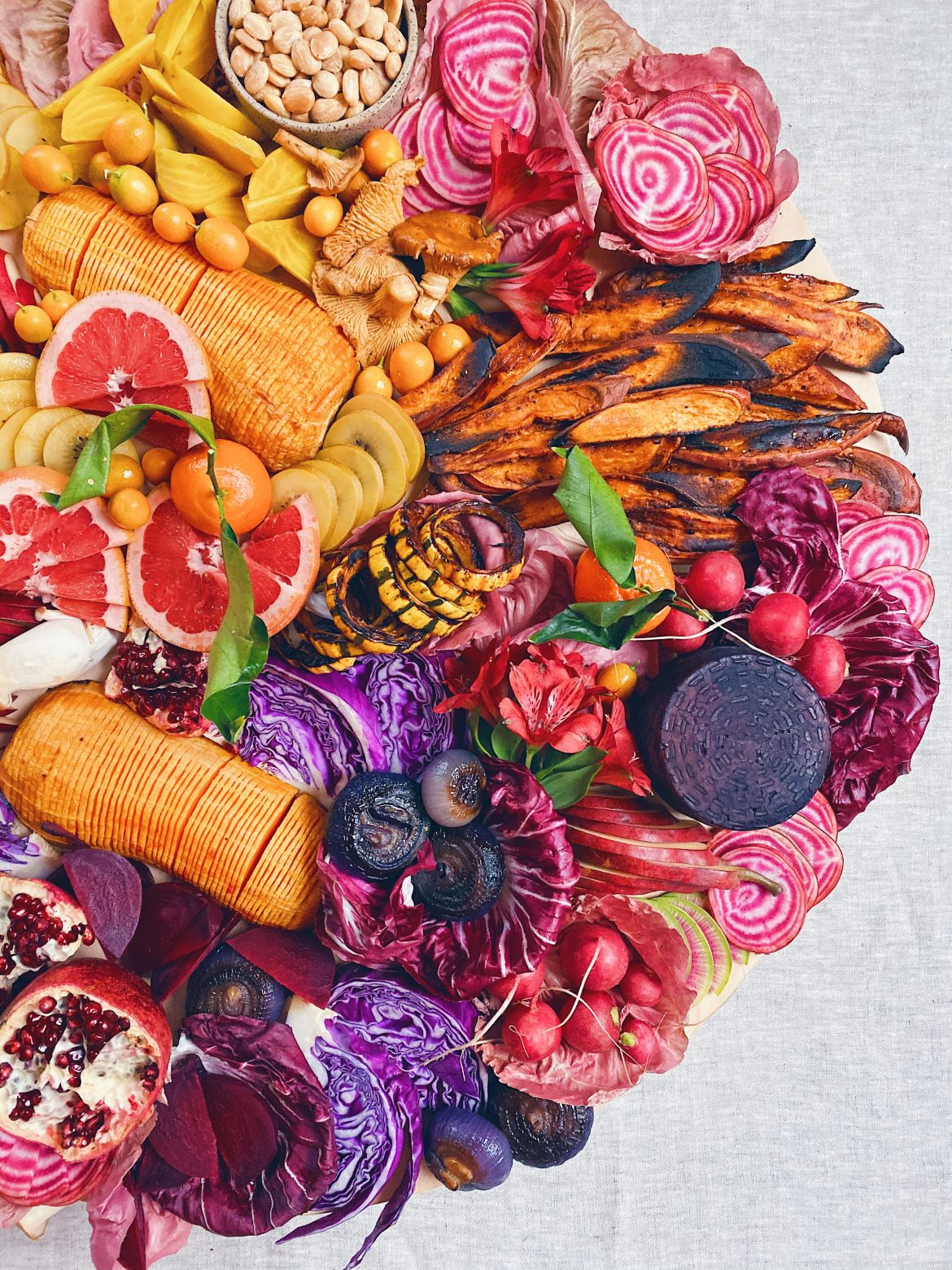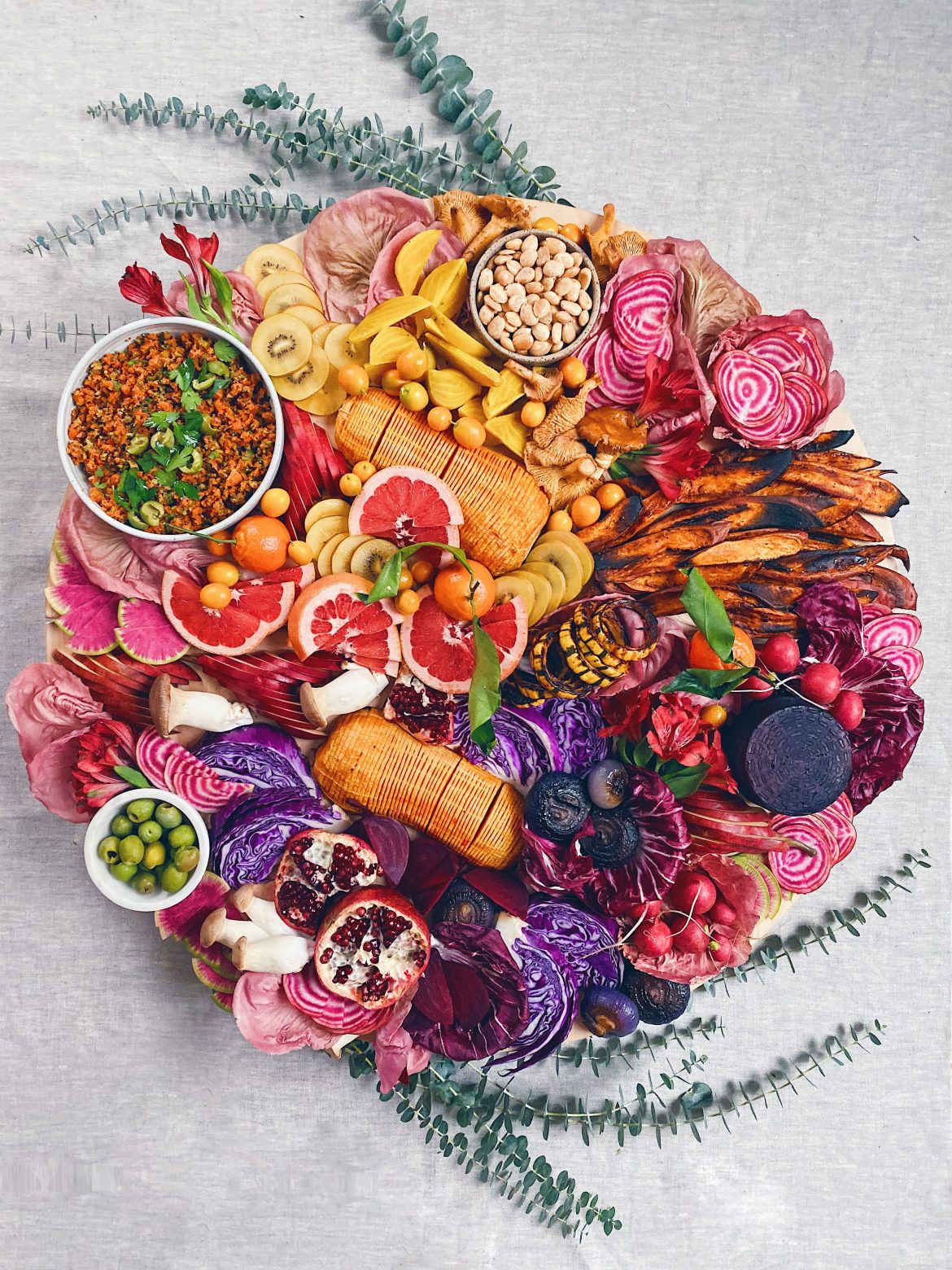 This Roasted Carrot Tapenade is a great addition to any grazing board or to serve as an appetizer with crusty bread. It's bright and tangy and the addition of roasted carrots gives it a nice depth. This tapenade will keep in the refrigerator for a couple days stored in an airtight container.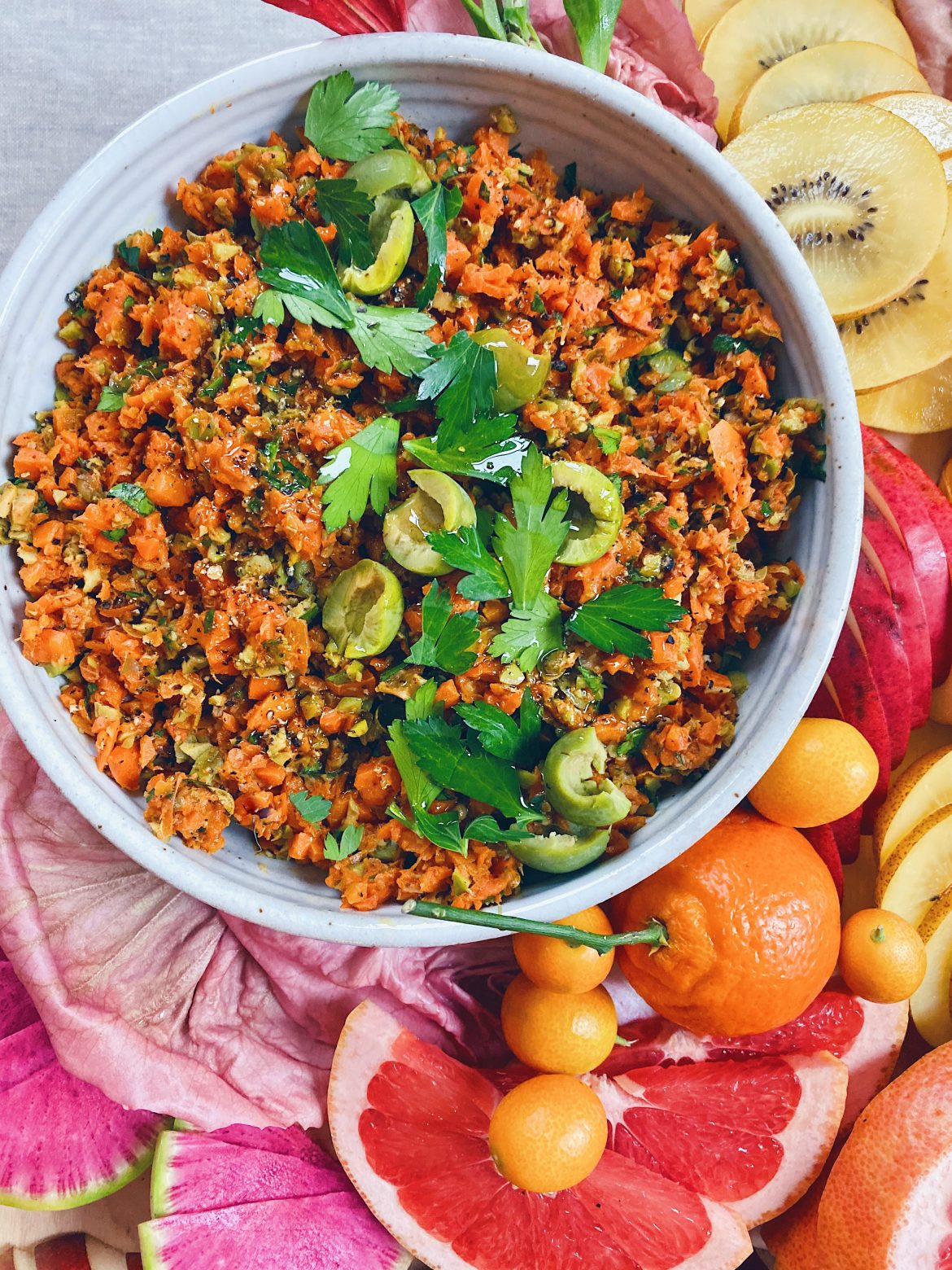 Roasted Carrot Tapenade
[Serves 6-8]
1 lb carrots
¼ cup olive oil, divided
½  teaspoon kosher salt
½ teaspoon freshly ground black pepper
½ cup pitted Casleveltrano olives, coarsely chopped
2 Tablespoons capers, coarsely chopped
2 Tablespoons parsley leaves, finely chopped (plus more for serving)
1 Tablespoon lemon juice
½ teaspoon sumac
¼ teaspoon red pepper flakes (optional)
1 teaspoon lemon zest (for serving)
Preheat oven to 450°. Toss carrots, 2 tablespoons of olive oil, salt, and pepper on a rimmed baking sheet. Roast, tossing occasionally, until tender and lightly browned, 25-30 minutes.
Meanwhile, add remaining olive oil, olives, capers, parsley, lemon juice, sumac, and red pepper flakes (if using) in a medium bowl.
Remove carrots from oven and let sit until cool to the touch.  Coarsely chop roasted carrots — you should have about 2 cups — and add to tapenade mixture, tossing to incorporate.
Garnish with lemon zest, parsley, torn olives, salt + pepper. Enjoy!