This parfait started it all. The first parfait I ever made. The first experience I had experimenting with chia pudding. Still one of my absolutely favorites. The pistachio-banana nice cream is to die for. There's something so luxurious about it. Try it, and you will see.
The recipe is actually quite simple. Freeze the bananas and make the chia pudding the night before, and you're pretty much good to go. I like to layer one on top of the other, but I could also imagine the two swirled together. I used homemade cashew mylk for both the chia pudding and the nice cream. You can find the quick recipe here.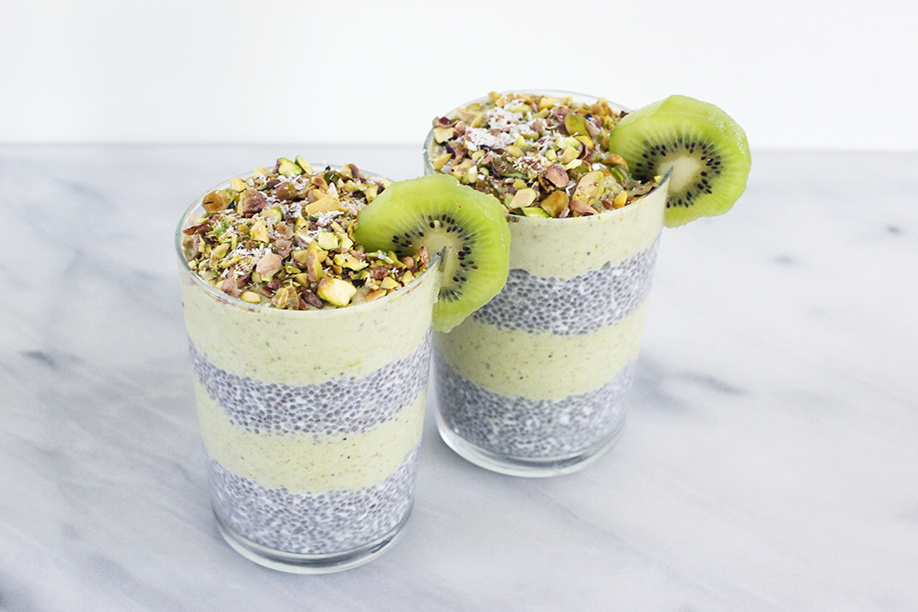 Coconut-Cardamom Chia Pudding + Pistachio-Banana Nice Cream Parfaits
[Makes 4 small parfaits]
Coconut-Cardamom Chia Pudding
3/4 cup chia seeds
2 1/4 cup nut mylk
3-4 tablespoons dried coconut
1 teaspoon ground cardamom
Pistachio-Banana Nice Cream
4 bananas, sliced into big pieces
3/4 cup pistachios
1/2 cup nut mylk + more as needed to blend together other ingredients
Make the chia pudding the night before by mixing all ingredients in a bowl for a few minutes until well combined. (I like to make mine in a glass Pyrex container with airtight lid for easy storage.) Store in refrigerator overnight. Note: The longer the chia pudding sits the thicker it becomes. If you don't have time to make the night before, you can make day of. Just add less nut mylk. The chia pudding should start to thicken up after about 10 minutes.
Slice the banana into large pieces and freeze on a baking sheet or cake/pie pan overnight.
Blend the frozen banana, pistachios and nut mylk in a high-speed blender until well combined. The consistency should be like soft serve.
Layer the chia pudding and the pistachio-banana nice cream in a glass or small jar. Top with some chopped pistachios and dried coconut. Enjoy!