We're just cruising through January faster than ever before it feels like. It really is true what they say: As you get older, time just seems to move faster and faster. Although the winter months can be quite rough, especially January, I'm savoring this time. For me, it's a great time for introspection, self-care, creativity and reconnection with well being. I hope you are finding the darker months nourishing in some way.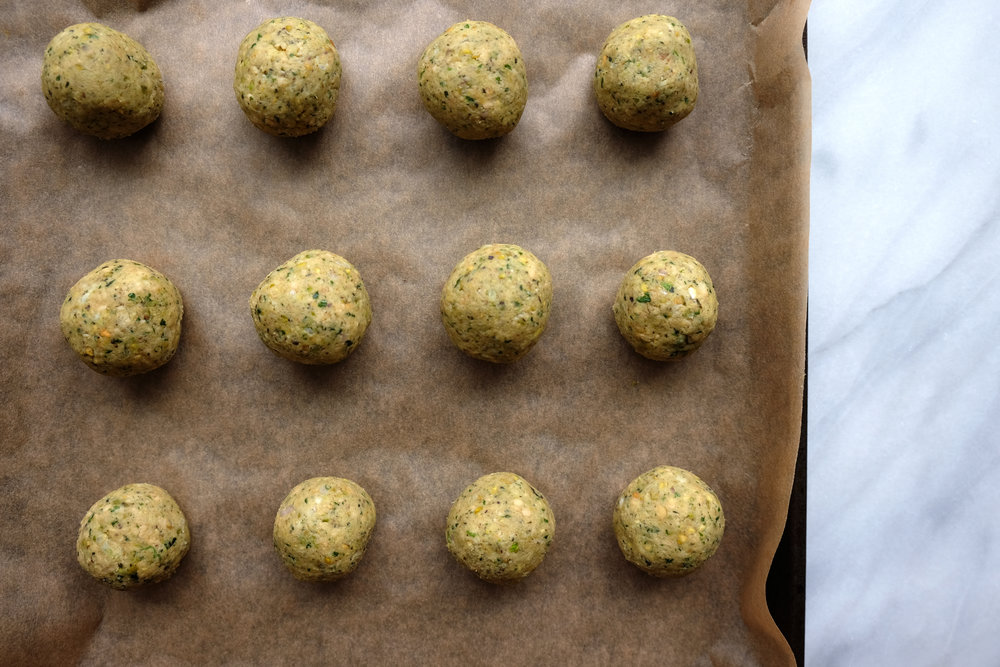 These falafel wraps are just so yummy! Light yet super satisfying. I love the collard wraps, but you could serve these with pita or a whole grain instead. A yogurt-based sauce would also be lovely on these in place of the tahini. If you are sensitive or allergic to soy, you can swap the tempeh for 2 cups of chickpeas here. Also, feel free to double the recipe. The falafel will keep well in an air-tight container in the fridge for 3-5 days. It's nice to have some on hand through the week to add to salads or roasted veggie bowls.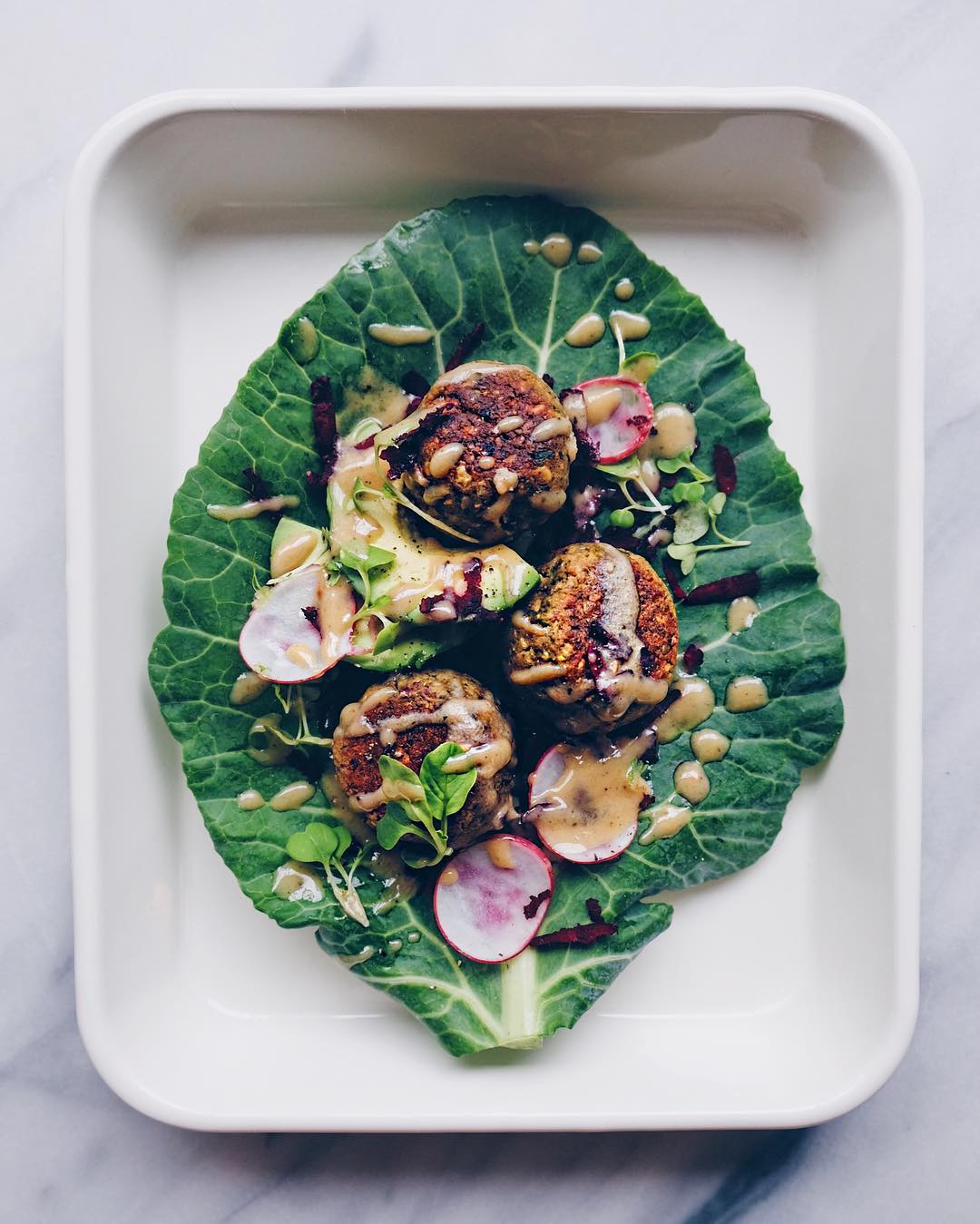 Baked Pistachio-Tempeh Herbed Falafel with Collard Wraps
[Serves 2-4]
For the falafel:
1/4 cup parsley
1/4 cup mint
1/2 cup raw pistachios
6 oz tempeh (about 2 cups), crumbled
1/2 cup shallot, diced
2 cloves garlic, diced
3 Tablespoons olive oil
2 Tablespoons nut flour (I used brazil nut, but almond works great)
1 teaspoon cumin
1 teaspoon baking soda
1 teaspoon salt
1/2 teaspoon black pepper
For the wraps:
A small bunch of collard greens, stem bottoms removed to leaf
1 small beet, grated
3 small radishes, sliced paper thin
1 avocado, sliced
Microgreens
Optional: crumbled feta or plant-based cheeze
For the tahini sauce:
4 Tablespoons tahini
3 Tablespoons olive oil
1 Tablespoon warm water
1 teaspoon za'atar
1-2 cloves raw garlic, pressed
Salt + pepper, to taste
Preheat oven to 375°. Line a baking sheet with parchment paper.
To make falafel mixture, pulse parsley, mint and pistachios in food processor until well chopped. Add the tempeh, shallot, garlic, olive oil, cumin, nut flour, baking soda, salt and pepper and blend for about 20-30 seconds until mixture is combined but not smooth.
Roll falafel dough into 12 balls. Place them on parchment-lined baking sheet. Bake for about 18 minutes, turning halfway through. Falafel should be browned on two sides.
Meanwhile, make the sauce by whisking all ingredients together in small bowl or jar. Prep veggies for wraps.
Assemble the wraps and enjoy!