I'm pretty obsessed with the idea that you can now make 'noodles' out of so many different types of veggies. Sweet potatoes included! If you don't have a spiralizer, this one is great and relatively affordable. Also if you are confused about the difference between a yam and a sweet potato, this article will make it clear. This meal takes very little time and effort to put together, makes a great lunch and can be eaten warm, at room temp or chilled.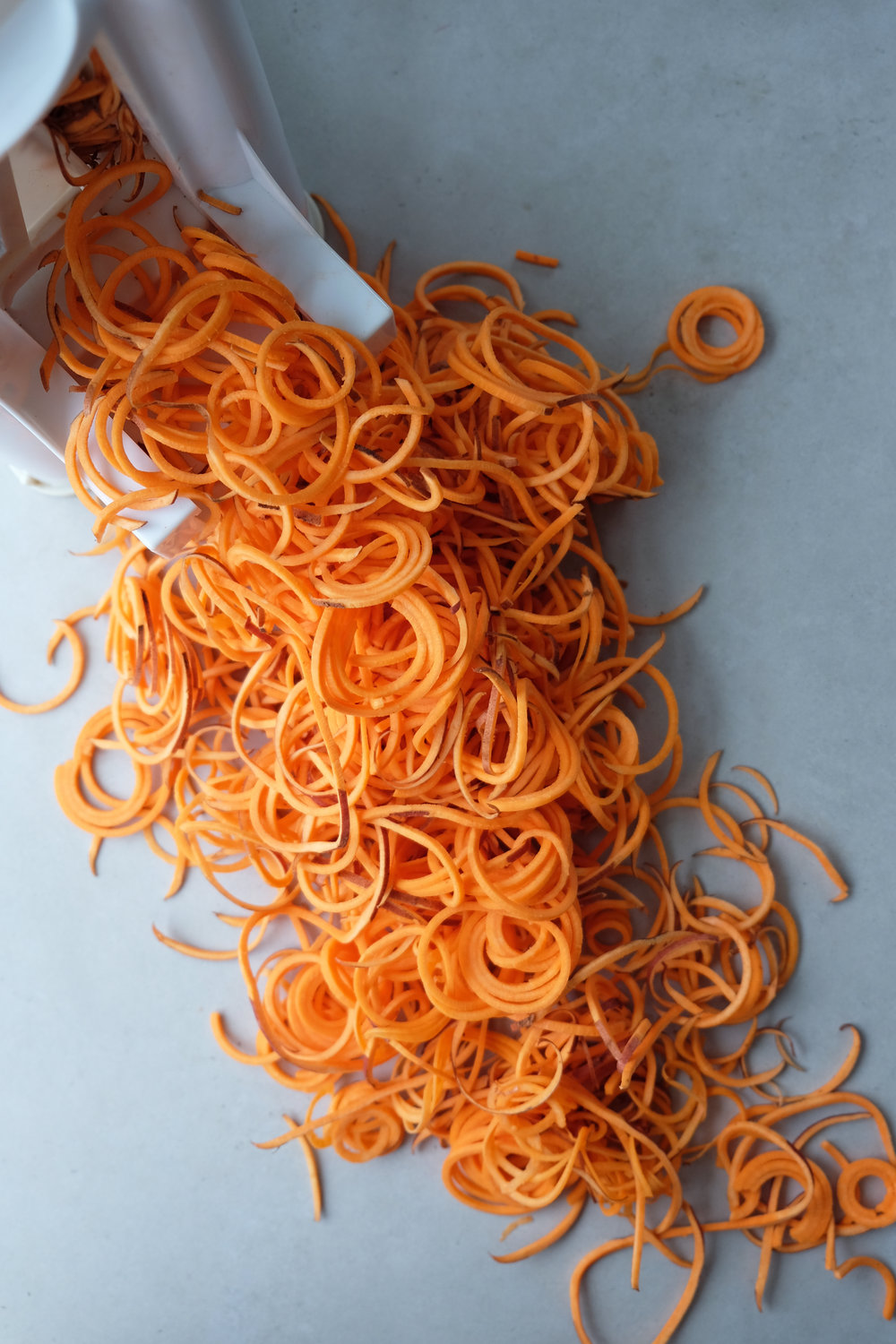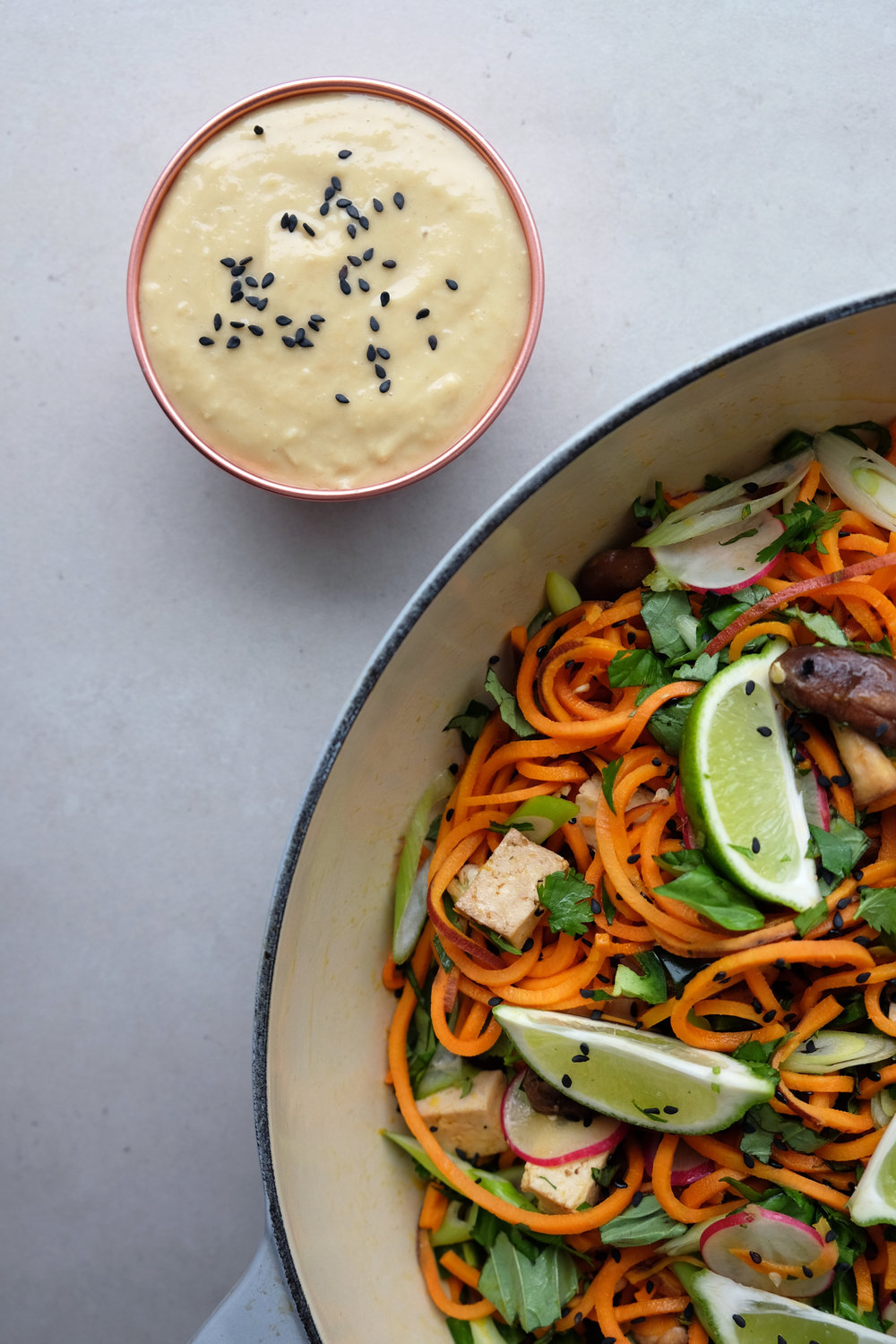 The creamy Miso-Cashew-Lime Dressing would be delicious on a leafy green salad or a some noodle dish. If you want to make the dressing spicy, you could add the jalapeño to the other ingredients before blending, as opposed to garnishing with it at the end. Either way, the spice is nice! Enjoy!
Sweet Potato Noodles with Miso-Cashew-Lime Dressing
[Serves 3-4]
3 jewel yams, spiralized
1 recipe spicy baked tofu, or 1 package ready-to-eat tofu like this one
4 oz shiitake mushrooms, cut however desired
3 radishes, thinly sliced using a mandolin if possible
3 scallions, thinly sliced
2 Tablespoons avocado or coconut oil + 1 teaspoon (for shiitakes)
2 teaspoons liquid aminos or tamari
1/4 cup cilantro, chopped
1/4 cup basil, chopped
1 jalapeño, diced
To garnish: black sesame seeds, extra lime slices
For the dressing:
2 Tablespoons olive oil
1 Tablespoon white miso
1 Tablespoon raw cashew butter
1 teaspoon sesame oil
1 teaspoon liquid aminos or tamari
1 Tablespoon water
1 garlic clove, minced
Juice from 1 lime
If making your own baked tofu, follow this recipe and all 30-35 minutes for cooking time.
Blend all dressing ingredients in high-speed blender for about a minute or until very smooth. Set aside.
Spiralize the yams and set aside. In a large skillet, heat 2 tablespoons of avocado or coconut oil  over medium-high heat. Toss in the yam noodles and sauté for 8-10 minutes.
While the noodles are cooking, sauté the shiitakes in a dry cast iron skillet over medium heat. After about 5 minutes, add 1 teaspoon avocado/coconut oil and liquid aminos/tamari and cook until finished, about another 3-5 minutes.
Once the noodles are tender-crisp, add the tofu and shiitakes and cook another minute or two. Remove from heat, add the radishes, scallions, cilantro, basil and jalapeño. Toss with dressing and garnish with black sesame seeds. Enjoy!